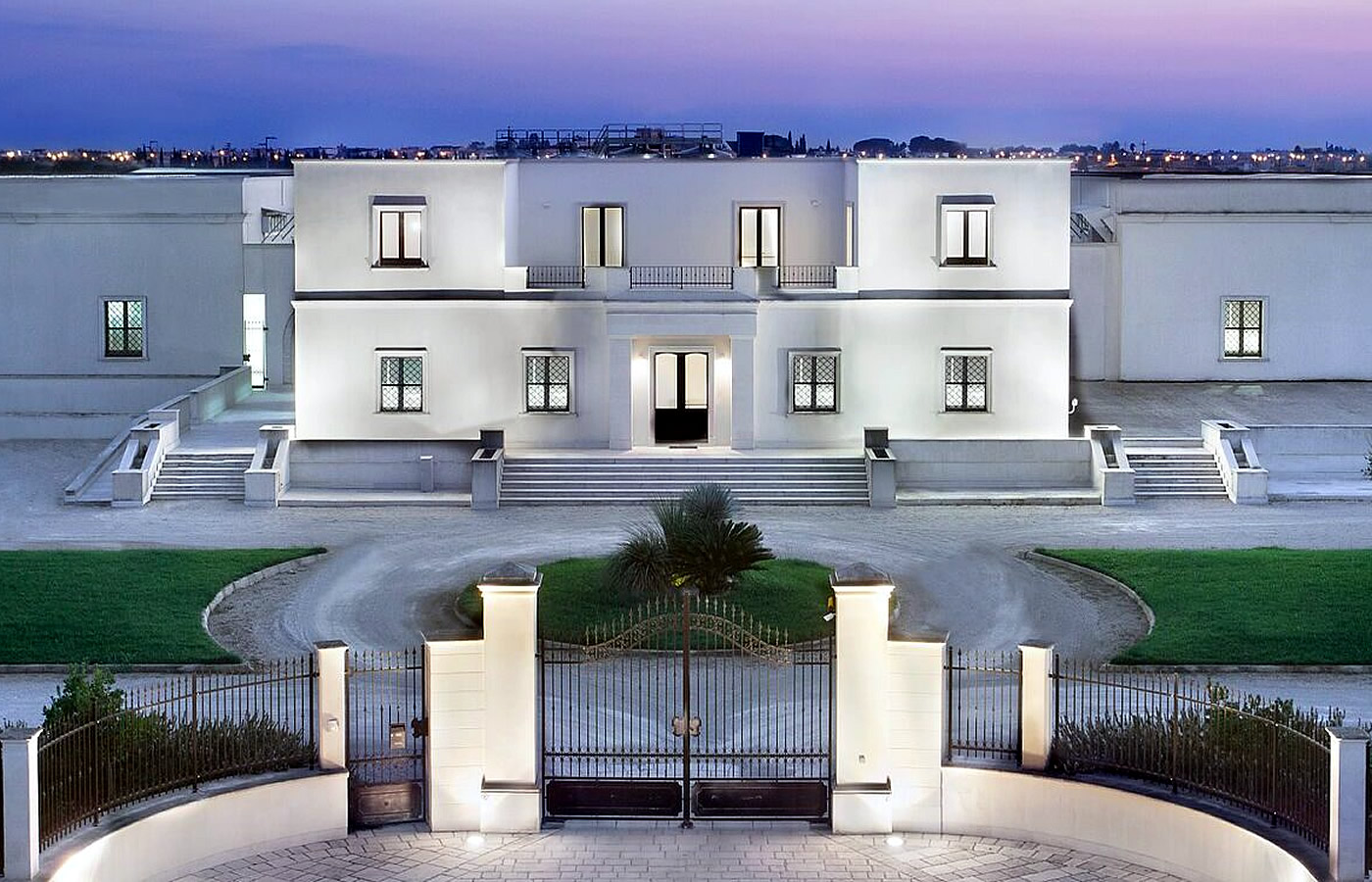 apulia-accessible-wine-tasting-tours Accessible
Tours
Lecce
Wine
Tasting
Lecce Apulia Accessible Wine Tasting Wheelchair Excursions
Lecce Apulia Accessible Wine Tasting
This Lecce Apulia accessible wine tasting, is a story that begins with a look, as a prologue to the early XX century.
From that hourglass, suspended over a sepia-colored Italy, comes the fate of a family and a company that bears the name of the owner.
It was he who first met his gaze at the center of this story, it happened in Imola, in the middle of the Second World War.
The owner had left behind Pramaggiore, where he was born, to reach the exact center of his life.
He was shaped like a profile of a woman who would one day become his wife, the mother of his children.
She would inspire the wine that today bears her name.
Prestigious Wines
The excellent results obtained in recent years, also characterized by unusual weather conditions influenced by the whims of global warming, are a great stimulus and motivation to continue producing wines that are increasingly linked to the territory and closer to consumer expectations.
Undisputed kingdom of Negroamaro, Primitivo, Malvasia Nera and Susumaniello, among expanses of olive groves and centuries-old oaks.
The sunny Salento is also colored by white grape varieties such as Chardonnay, Verdeca, Malvasia Bianca and Fiano.
Book and Travel
In addition to the traditional visits to the cellar, Lecce Apulia accessible wine tasting spaces of the laboratory are inspired by an innovative concept of promoting the sociality of wine.
Transforming itself into a natural stage for moments of high cultural caliber.
Art exhibitions, artistic and educational sessions, book presentations, meetings with the author, guided gastronomic itineraries, live music, recreational activities and tourist promotion of the area.
Their wines and cultivation techniques remain the leitmotif of the sensory journey that they intend to give you, guiding you on a tour through the knowledge of the family history.
For visitors, who will be won over by the wine & food tastings, a precious experience, based on the knowledge of pieces of history of this family and of the territory that hosted it.
Apulia wheelchair users accessible Services
Apulia Accessible Wine Tasting
Apulia Accessible Cooking Class
Apulia wheelchair users accessible Hotels