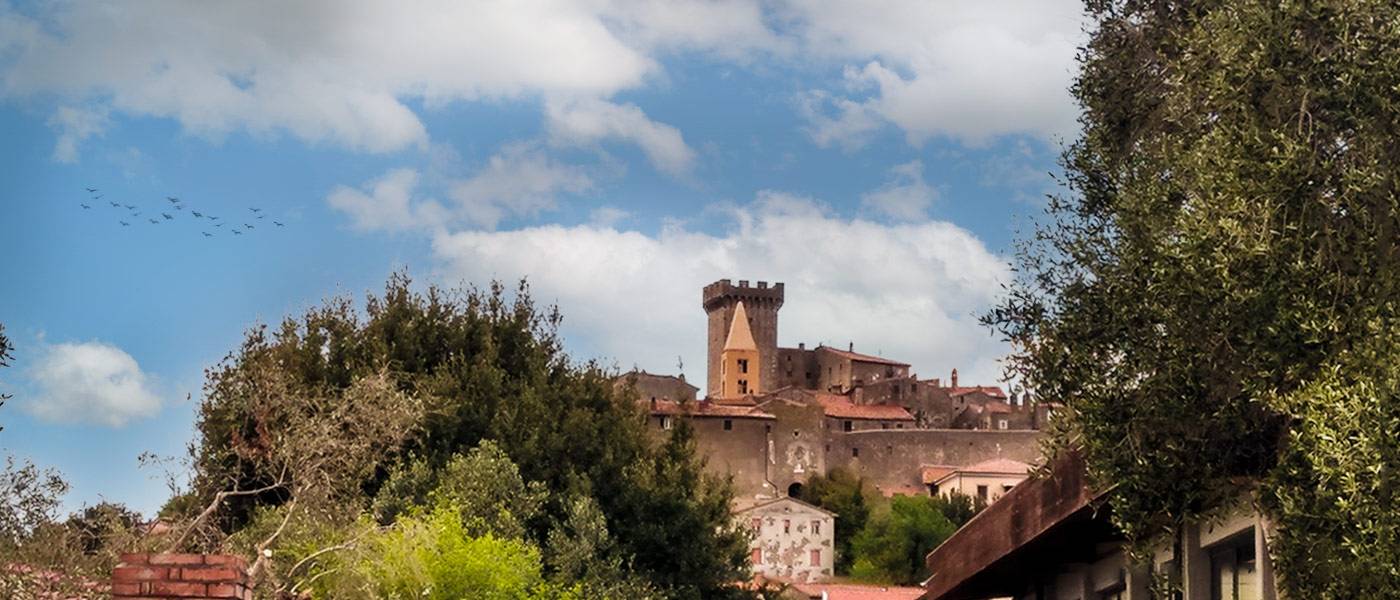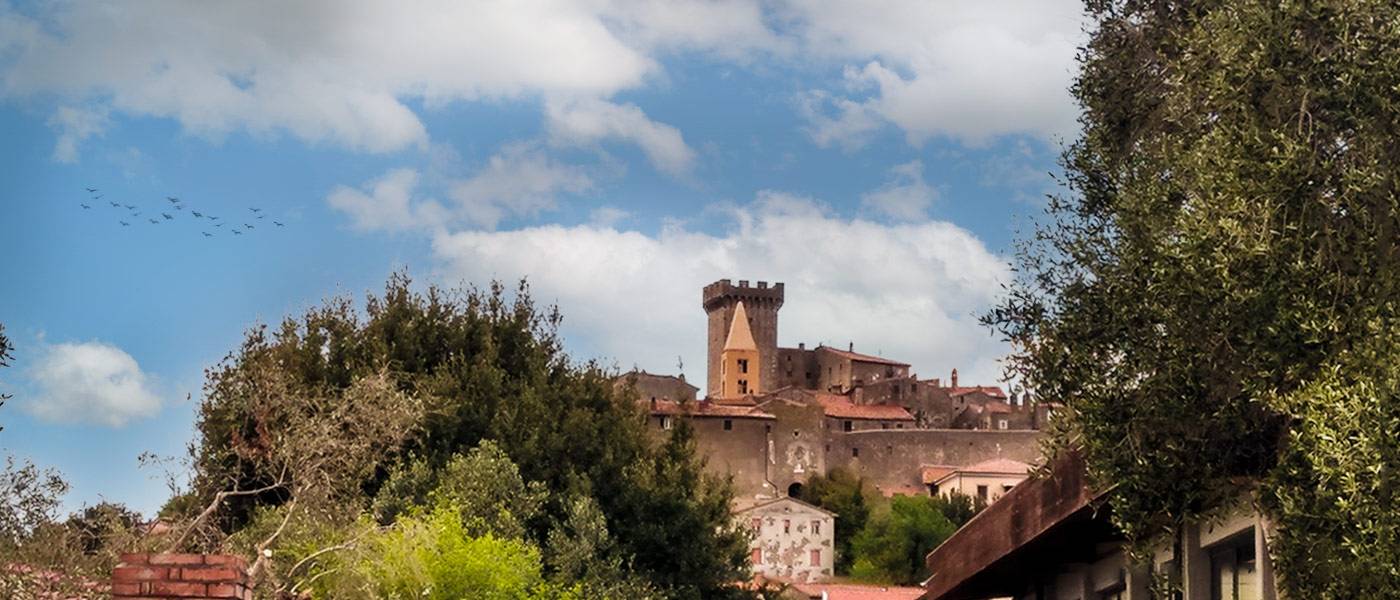 Capalbio Wheelchair Accessible Tours
Capalbio Wheelchair Accessible Tours
Capalbio Wheelchair Accessible Tours Tuscany Excursions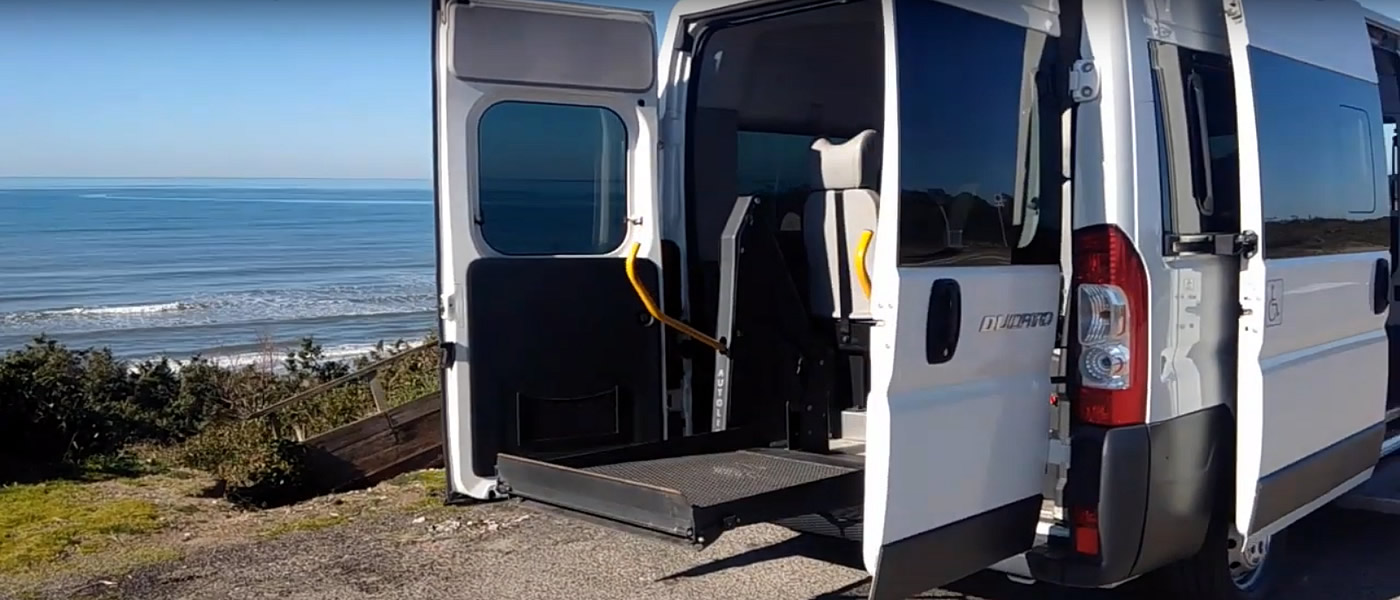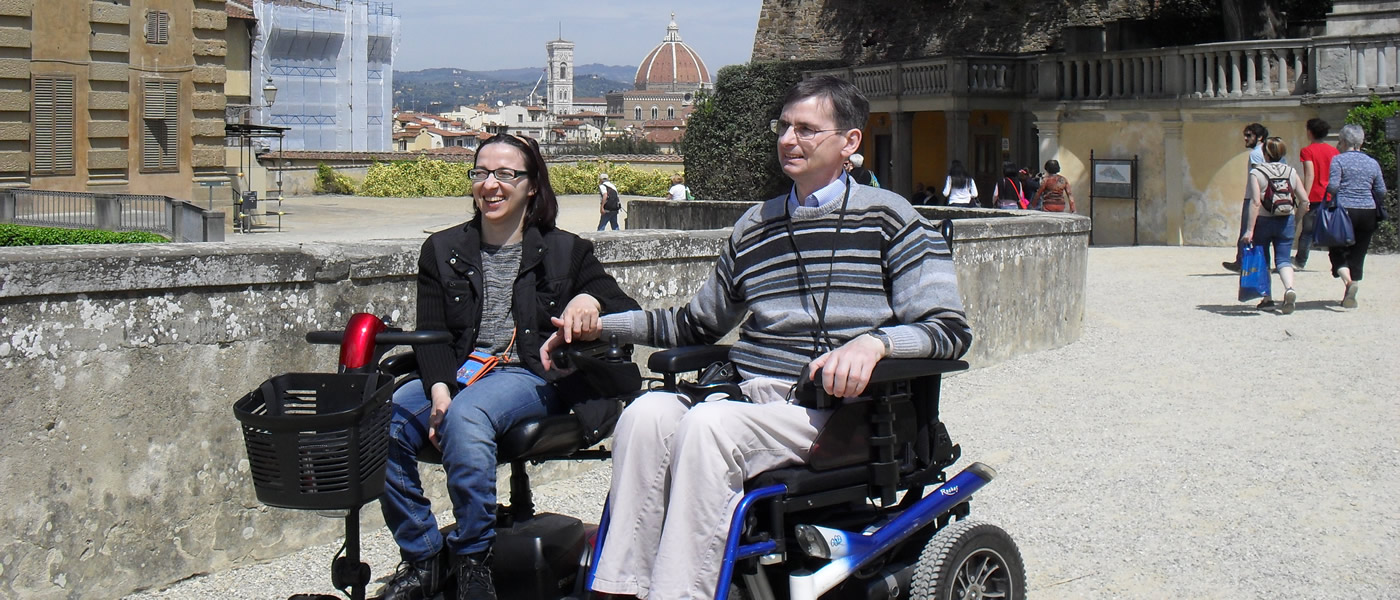 Our Adapted Van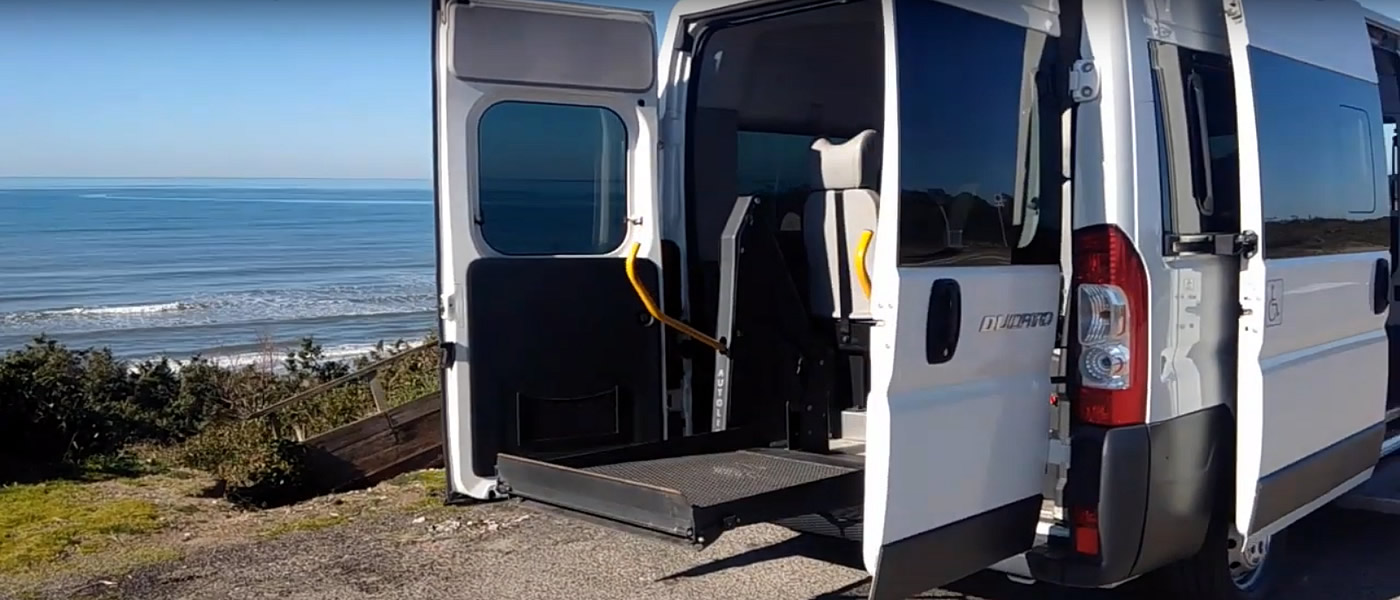 Florence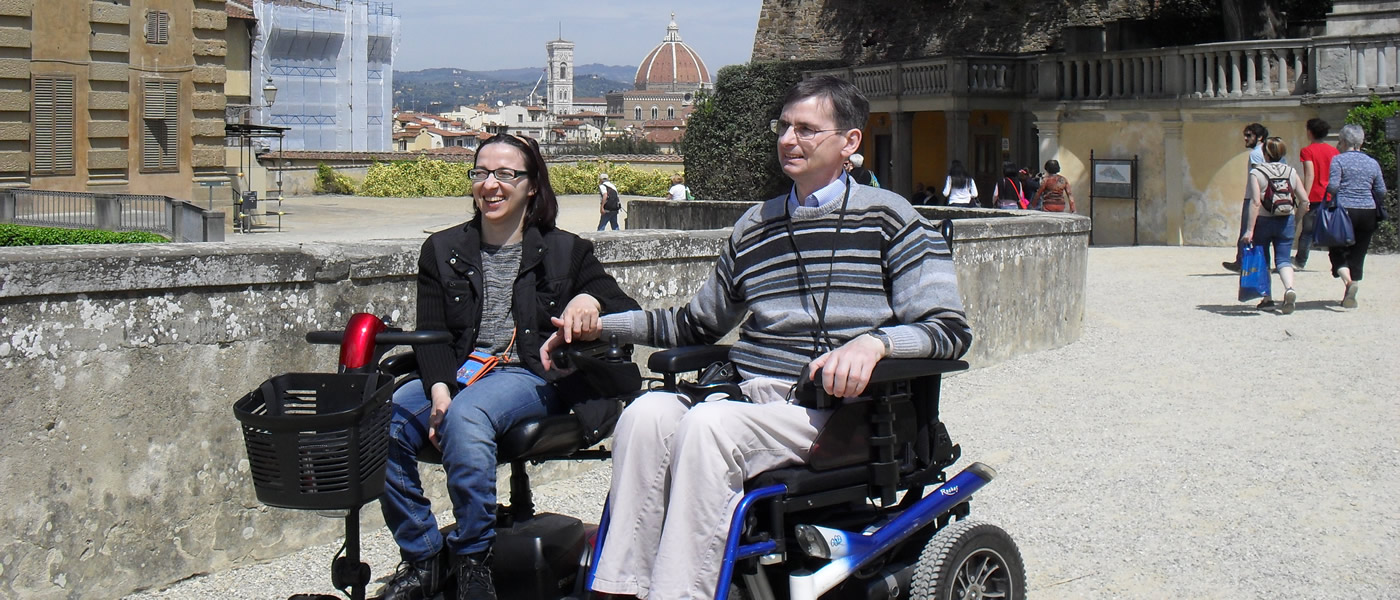 Capalbio Wheelchair Accessible Tours
Capalbio wheelchair accessible tours, is not a place like others in Tuscany.
Visiting it means entering a world made up of magical places, legendary characters, history and breathtaking views.
Located on the border between Latium and Tuscany, is also known as the last town of the Maremma.
Capalbio is a small village nestled between the countryside and the woods, an extraordinary town that remains in the heart of all those who visit it.
During the Renaissance, the locality assumed a leading role to the point of receiving the nickname of Little Athens.
In fact, Capalbio boasts an incredible variety of historical and artistic testimonies.
To begin with, the Etruscans and Romans left deep traces in the history of this village.
But the most sublime novel is told by the landscape, dominated by the Mediterranean scrub with its intense shades of green.
A wild and uncontaminated scenario.
A great variety of historical and artistic treasures bear witness to that past.
The town is located in the hinterland of the Tuscan Maremma in the province of Grosseto, but in its southwestern part it overlooks the wonderful sea of the Argentario area.
Private Capalbio Wheelchair Accessible Tours
Disabled friendly Capalbio wheelchair accessible tours with a professional guide.
Accessible Italian Holiday provide a safe and a full accessible tours around it at previewed itineraries.
Visit this rich and fascinating land with a specialized tourist guide.
Adapted van transportation specifically designed for disabled tourists traveling on holiday to Maremma in Capalbio to Tuscany.
Touring Capalbio
In the historic center of Capalbio, which can be accessed strictly on foot, you can breathe a particular atmosphere.
Flower-filled balconies, an ups and downs of narrow streets, stone houses and picturesque views.
A double wall, divided into two levels, protects the village.
The Rocca Aldobrandesca, is the heart of the historic center of Capalbio and also the highest point.
It is an "L" shaped fortification built in medieval times.
In the XII century it passed to the Aldobrandeschi who had it enlarged.
Inside there is a very valuable treasure.
The piano that Giacomo Puccini played during his stays in Capalbio.
After immersing yourself in the tangle of alleys, arches and ancient doors, as soon as you come out of the Sienese door, enjoy the walk on the lower walls.
Wait for the sunset on the benches and then dive back into the historic center one last time.
In the evening, with the street lamps lit Capalbio becomes even more magical.
Booking & Travel
Capalbio wheelchair accessible tours Maremma disabled excursions.
Unmissable visit at it with our Tuscany Accessible Tours.
Specifically tailored to wheelchair users, reduced mobility persons and disabled with an adapted van.
Maremma Wheelchair Accessible Services
Maremma Wheelchair Friendly Accessible Hotels
Day – Venice, Tuscany
Sacramento – USA
5th May 2022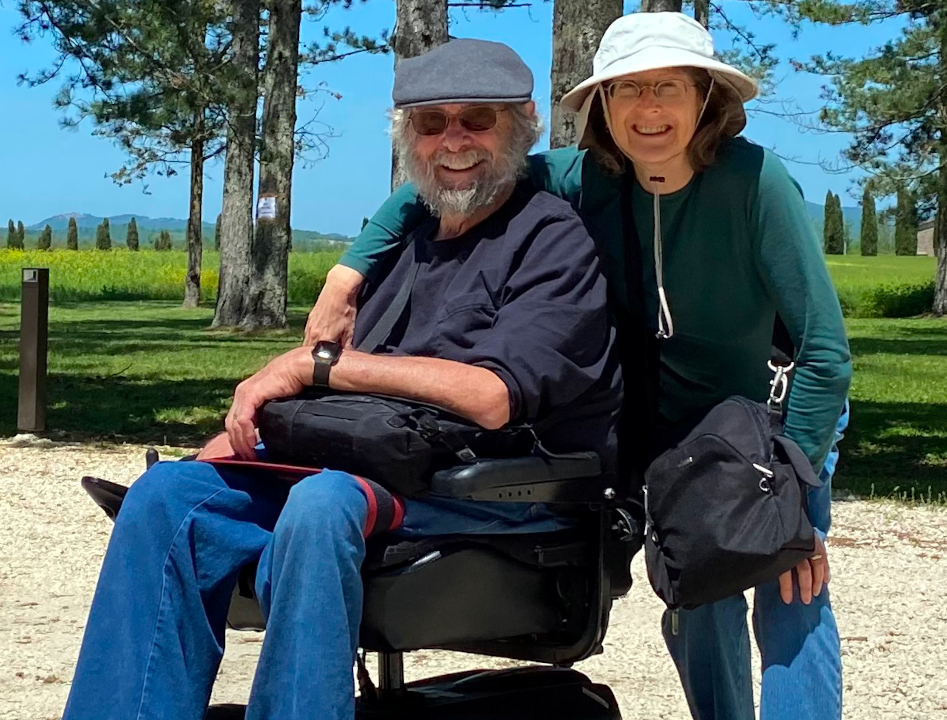 Vincenzo is superb in every way. He is extremely thorough, conscientious and honest …
Samuel & Watkiss – Sicily
Samuel & Watkiss Families
Merton – UK
21st September 2021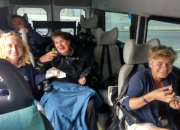 Birgisdottir – Milan
Akureyri – Iceland
15th September 2021 I contacted Accessible Italian Holiday with a very short notice about a transfer from …
Bonelli – Umbria
Gozo – Malta
13rd September 2021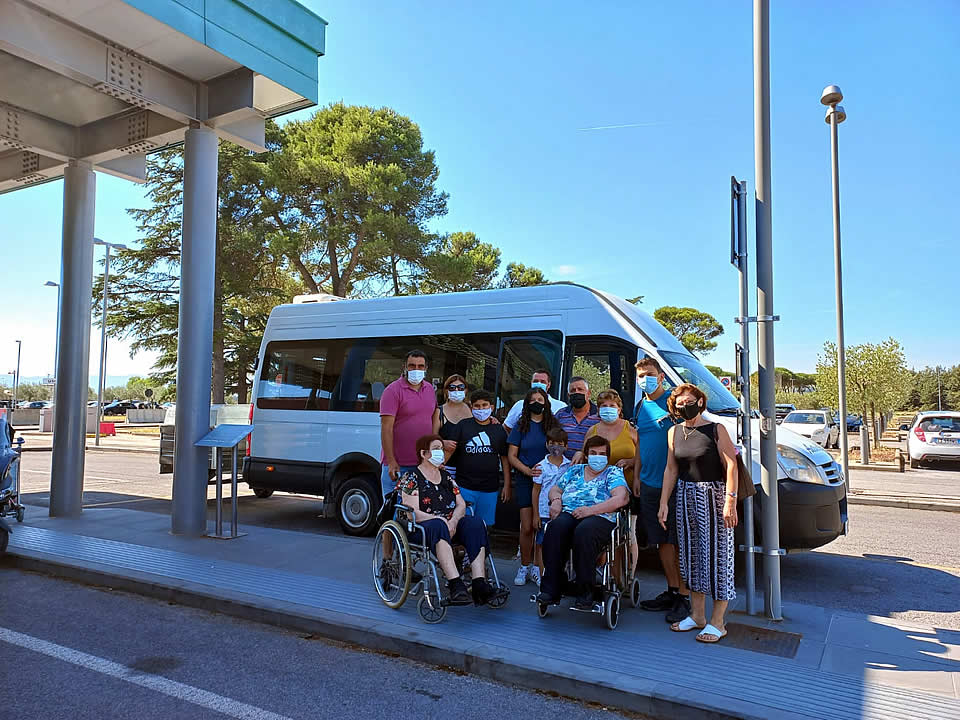 Reifein – Pisa
Atlanta – USA
16th August 2021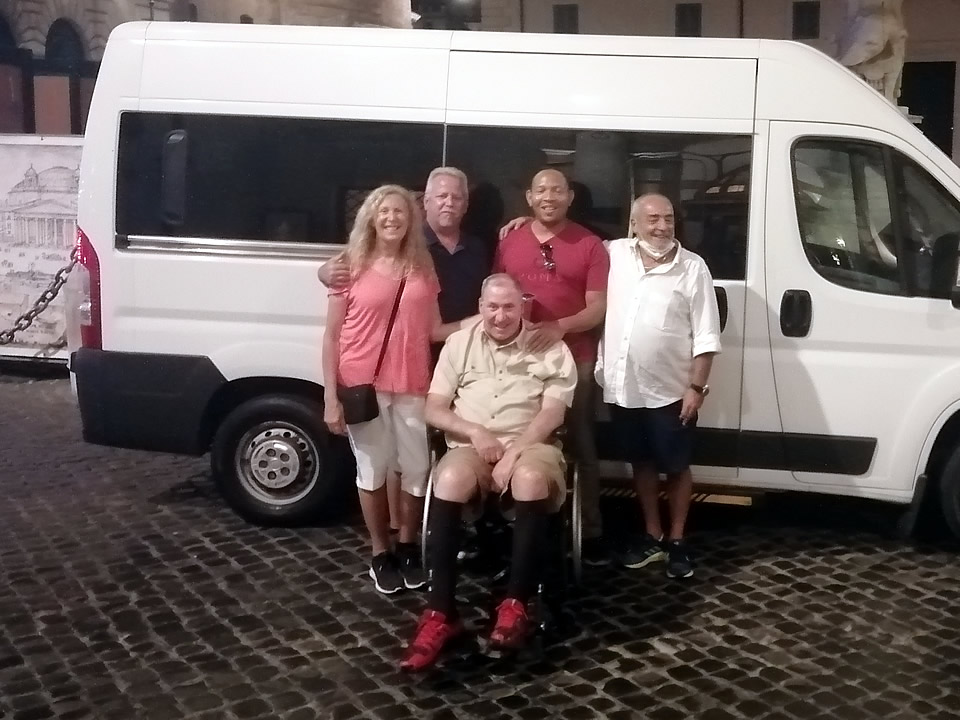 Thompson – Sicily
Triq I Assedju – Malta
20th October 2020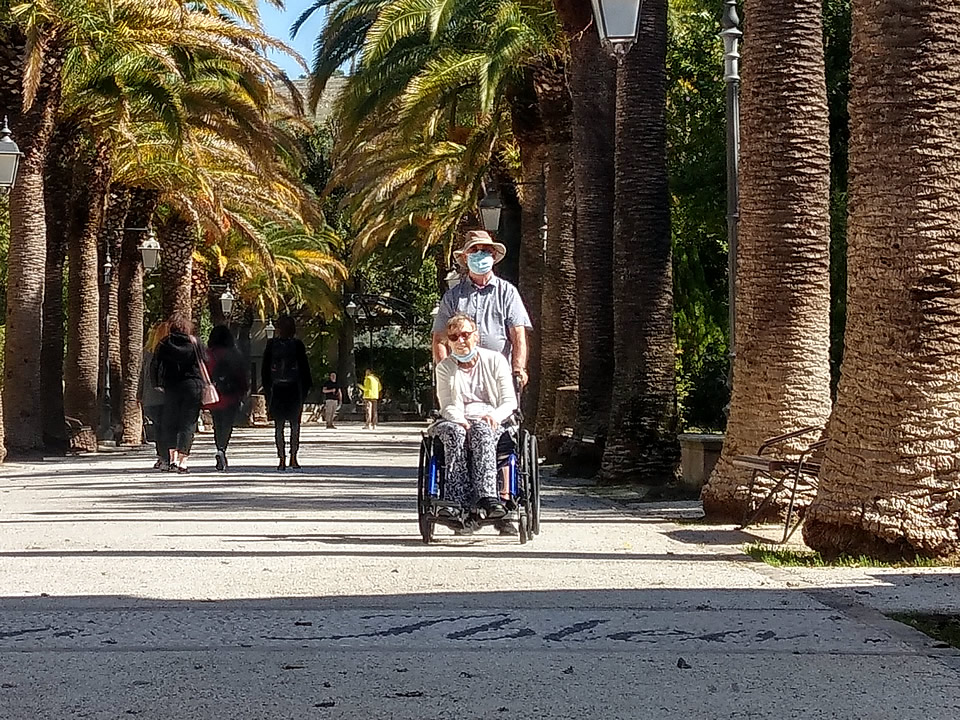 The service provided by Accessible Italian Holiday was exceptional. Vincenzo who …
Brabant – Naples
Sainte-Catherine – France
29th June 2020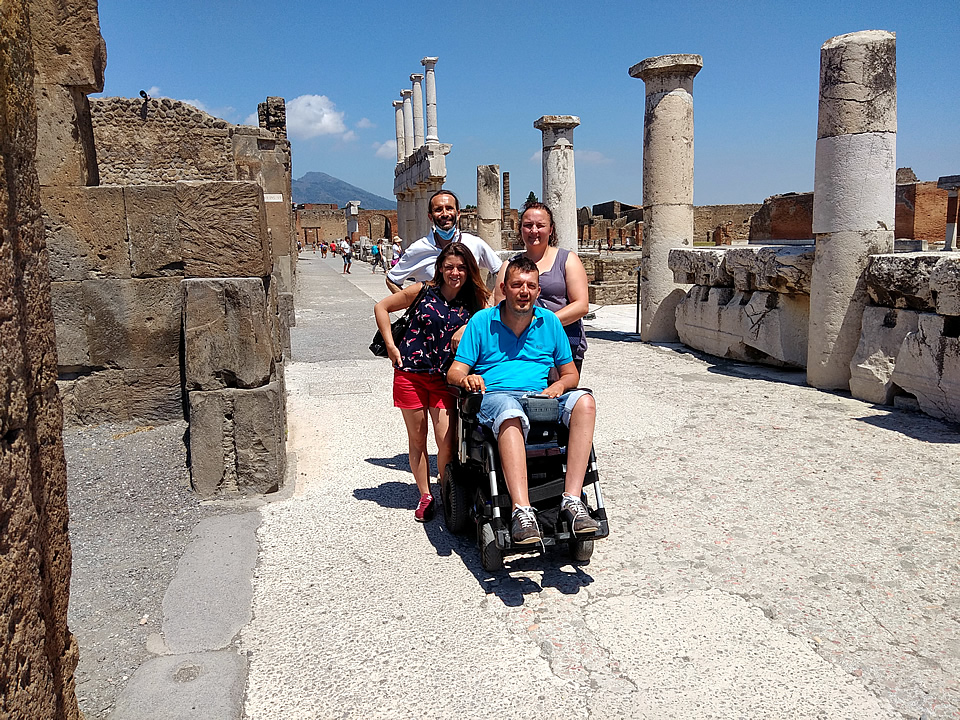 Prydun – Sicily
Hereford – UK
8th March 2020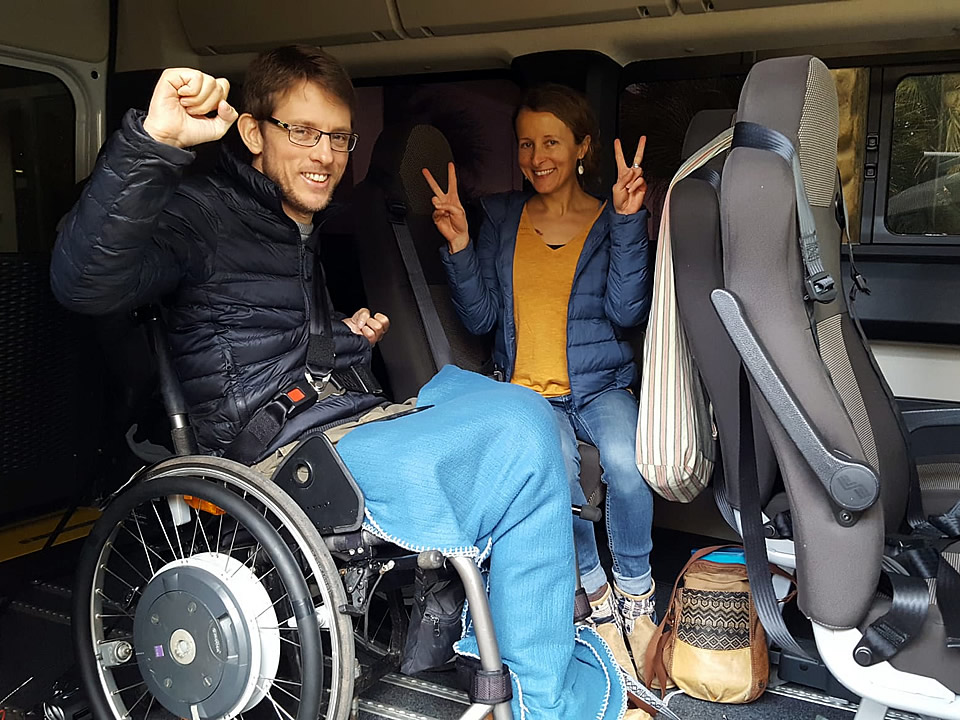 My husband ( who has a spinal cord injury and can't walk ) needed to make a last …
Rudyk – Sorrento
New York – USA
31st October 2019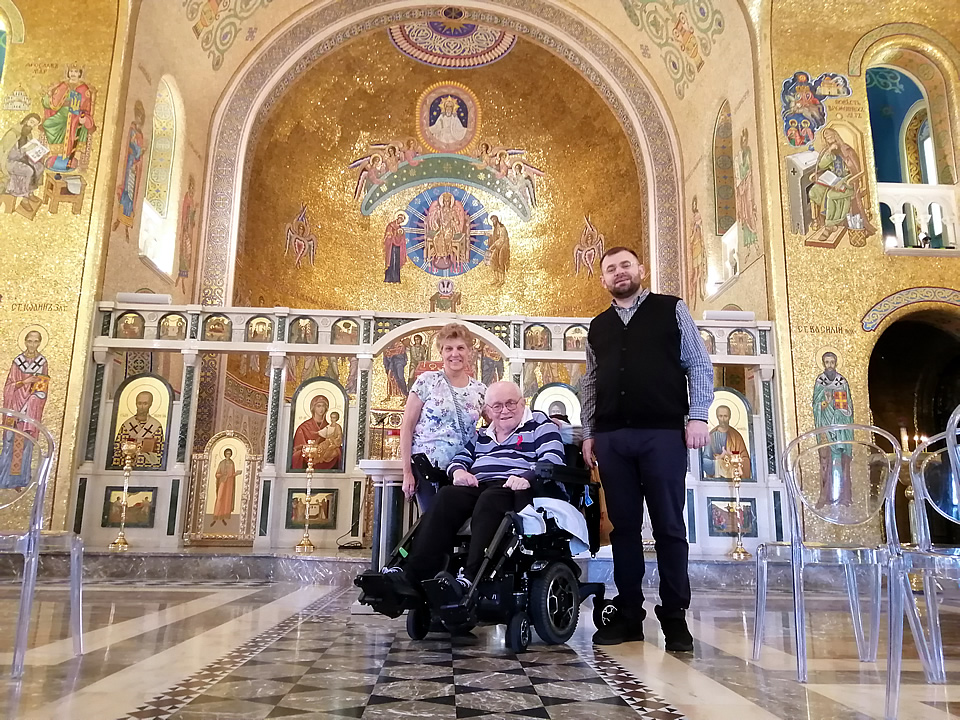 Molski- Sicily
Arizona – USA
19th September 2019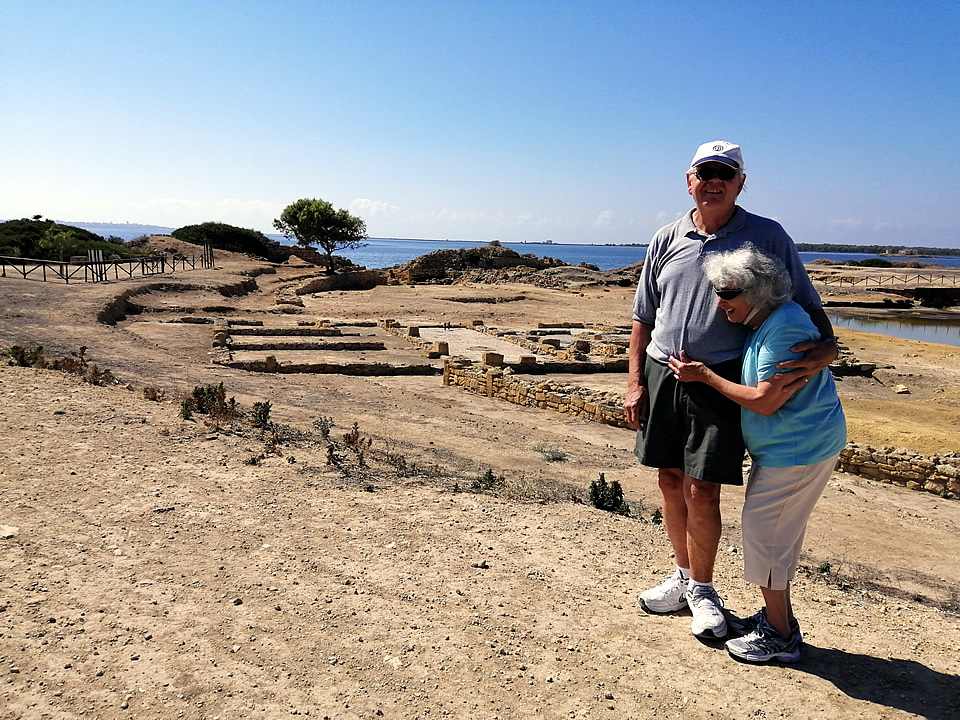 Enzo is a delight to work with. Made helpful suggestions that improved are overall …
Burns – Bologna
Alpharetta – USA
5th August 2019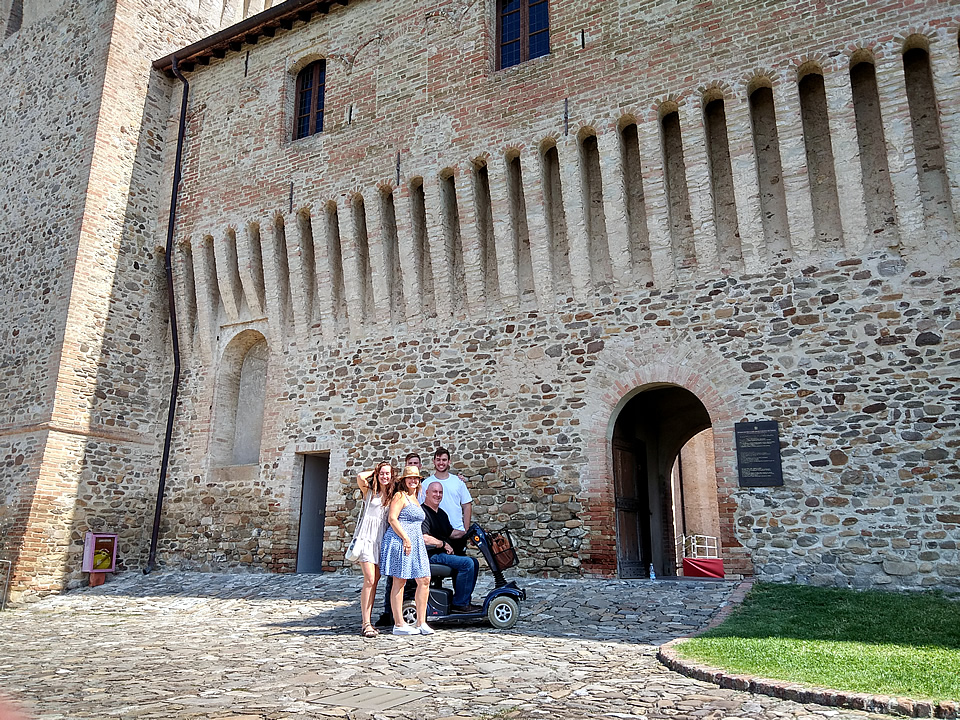 Jones – Rome
Melbourne – Australia
25th July 2019 Raaber – Venice, Lake Como, Florence
Tropiano – Umbria
Philadephia – USA
30th May 2019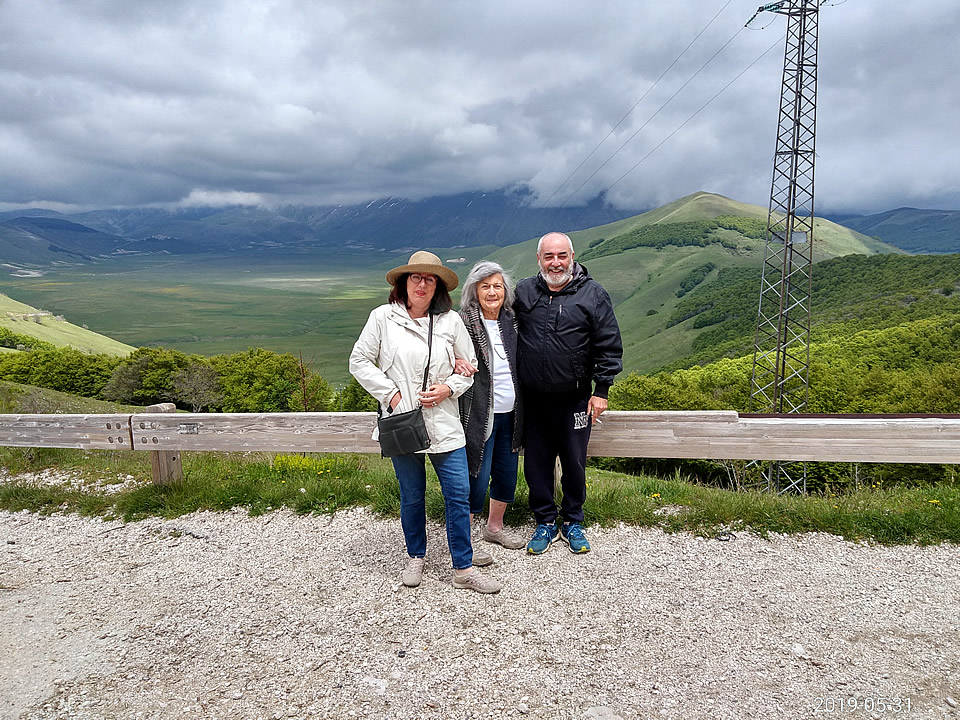 Stapley – Tuscany
Blue Mountains – Australia
17th May 2019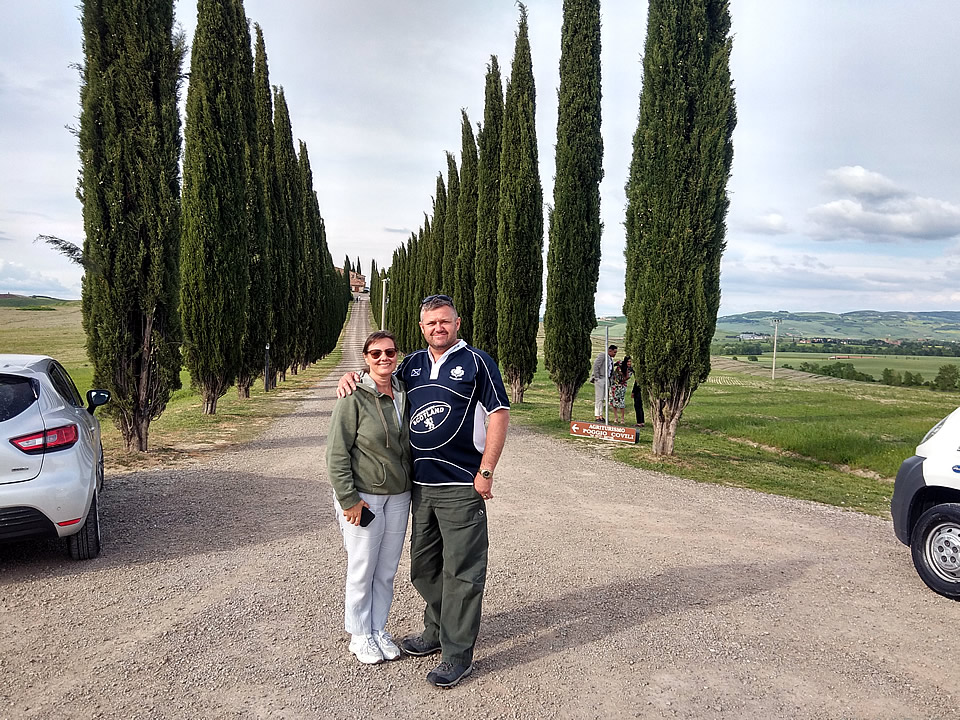 We booked two trips with Enzo, he was wonderful. At all times he made sure we got …
Carreras – France, Swiss & Italy
Miami- USA
26th March 2019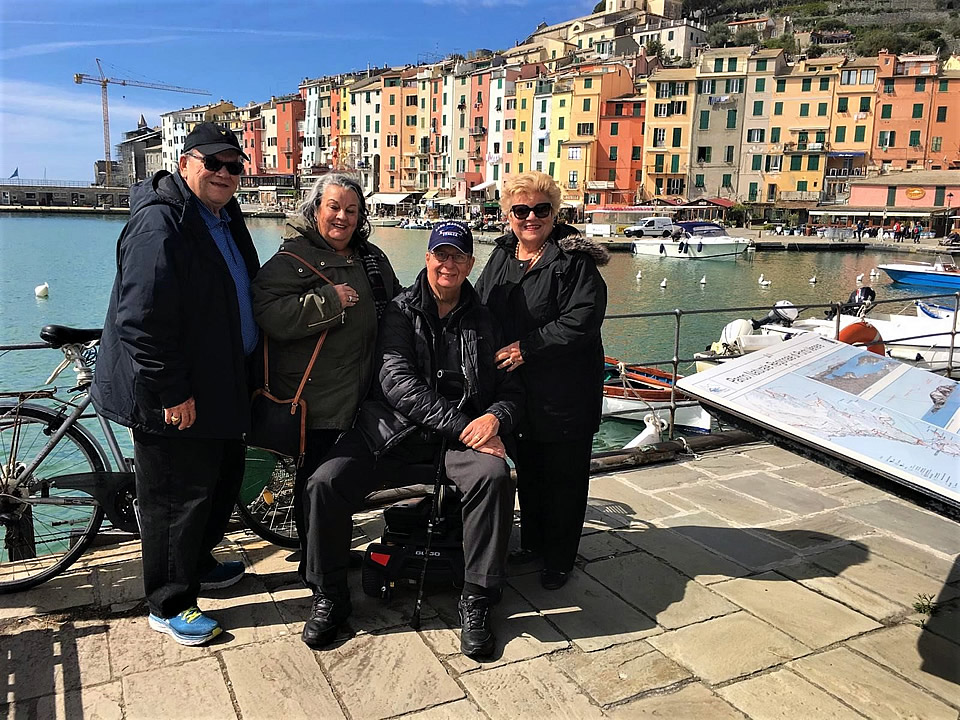 Whittle – Apulia
Cheltenham- UK
19th October 2018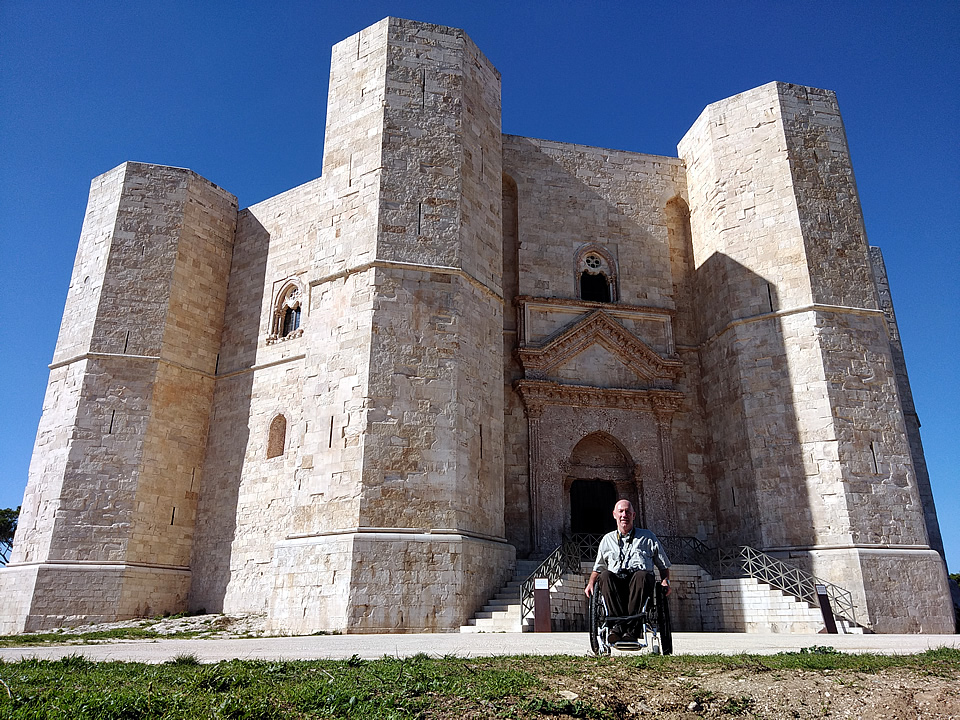 Scheer & Mallett – Apulia
Illinois- USA
5th October 2018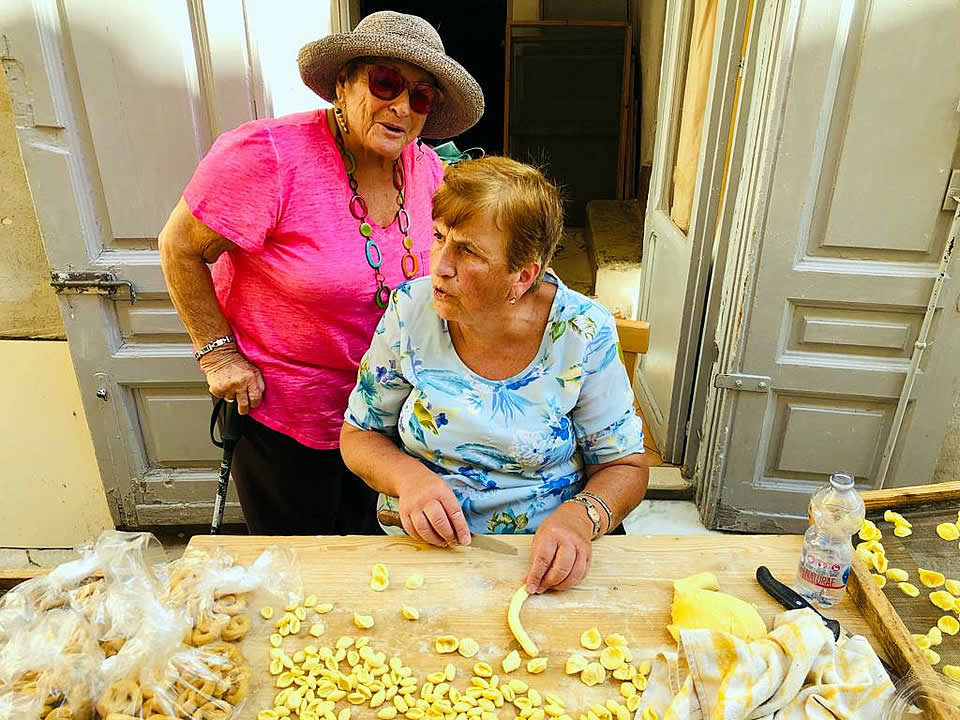 Thank you for a FABULOUS trip. We had so much fun. You were so kind , helpful and …
Totta – Rome
Long Beach – USA
4th October 2018 Our guide was not only an excellent and reliable driver who met us on time …
Pieples – Venice Rome Apulia
Miami- USA
14th September 2018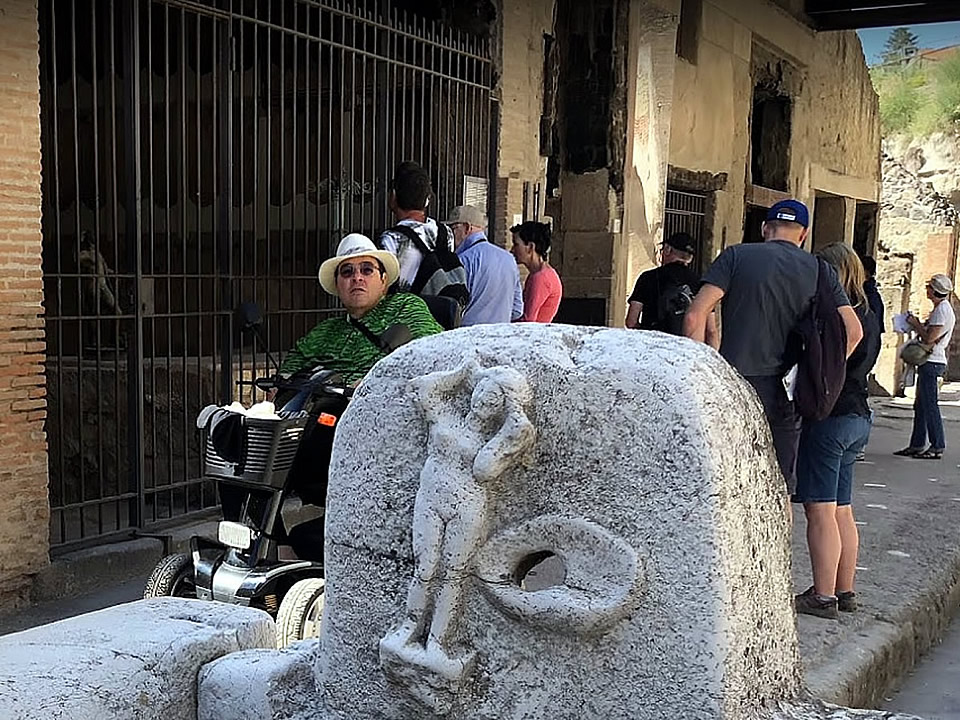 Our family of 4 had a wonderful trip because of Accessible Italian Holidays. Here …