Pietrasanta Wheelchair Accessible Tours Tours
Pietrasanta
Accessible
Pietrasanta Wheelchair Accessible Tours Tuscany Disabled Excursions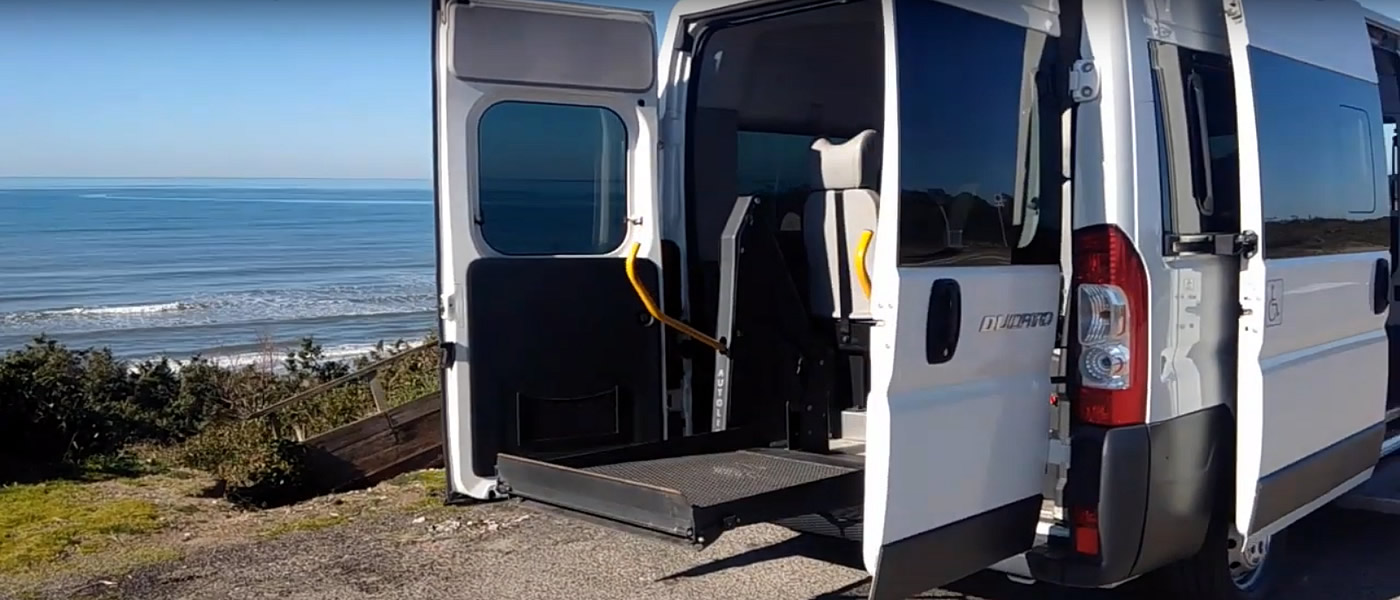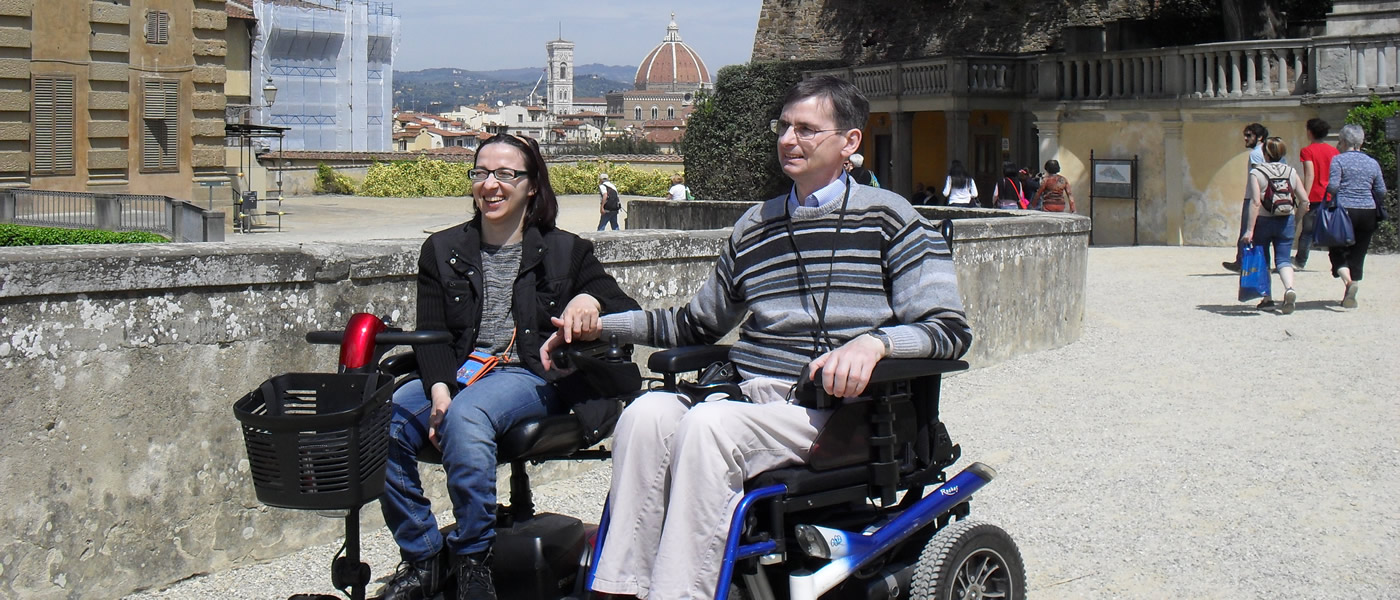 Our Adapted Van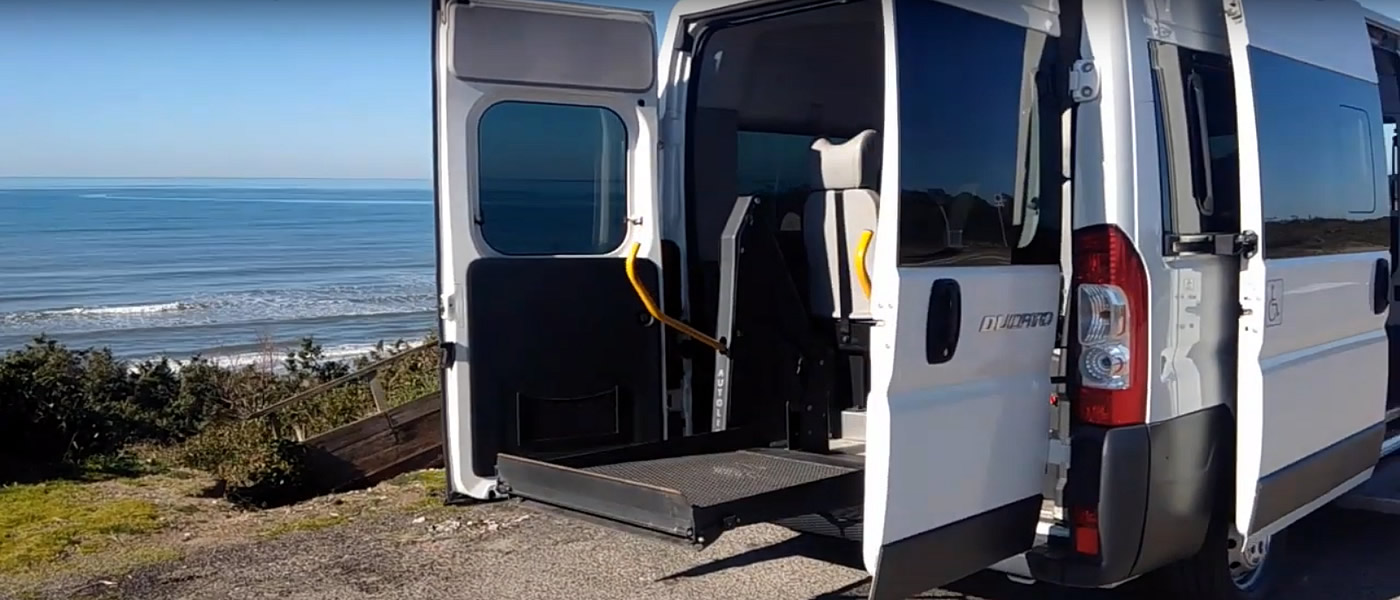 Florence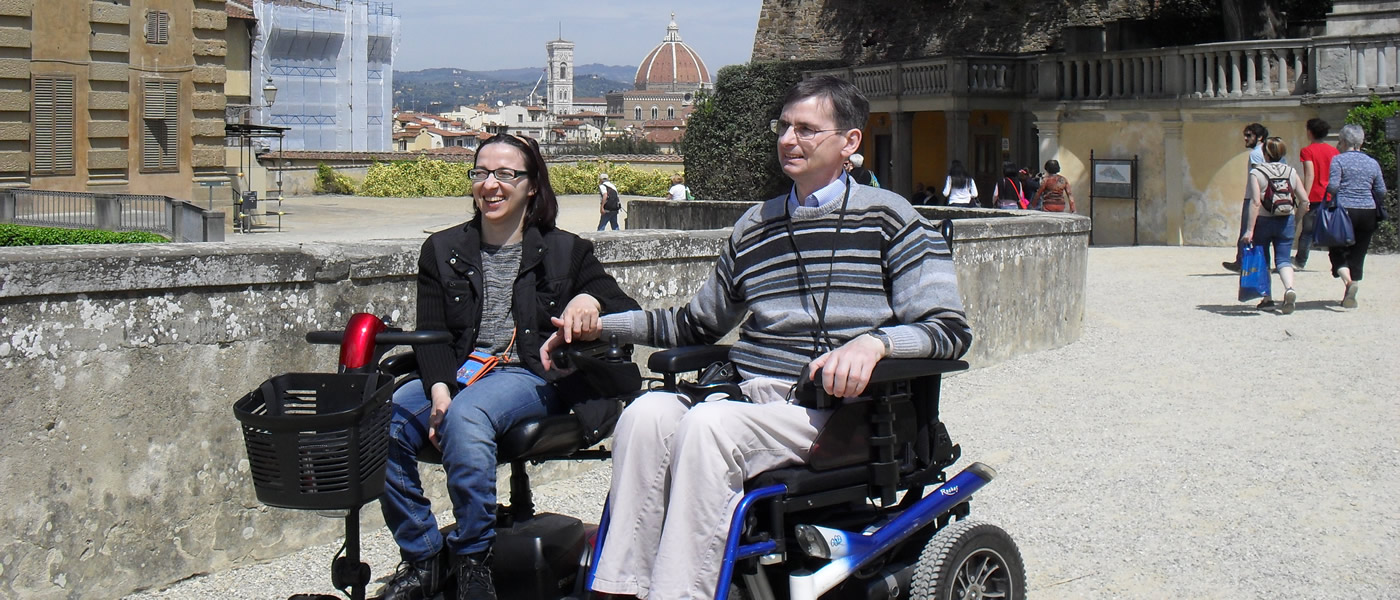 Pietrasanta Wheelchair Accessible Tours
Pietrasanta wheelchair accessible tours, is a charming village located in Versilia, in the province of Lucca, and which can be included in a tour itinerary of this area of Tuscany.
It is a real jewel, where every corner offers surprises.
Despite being the small pedestrian center, it reserves many monuments and historic buildings not to be missed.
Furthermore, walking through Pietrasanta, you can breathe art with the many open-air exhibitions, art galleries and sculpture workshops among the most famous in the world.
The city is the center of the activity of famous artists on an international scale, including Botero and Mitoraj and for this reason it is called the "Little Athens".
Thanks to its wonderful territory, characterized by a very varied landscape, it is ideal for any type of stay in all seasons of the year.
You never get bored, there is always something to do and above all to see.
Its streets are teeming with works of contemporary sculpture by great international artists.
Private Pietrasanta Wheelchair Accessible Tours
Disabled friendly Pietrasanta wheelchair accessible tours with a professional guide.
Accessible Italian Holiday provide a safe and a full accessible tours around it at previewed itineraries.
Visit this rich and fascinating land with a specialized tourist guide.
Adapted van transportation specifically designed for disabled tourists traveling on holiday to Pietrasanta in Tuscany.
Touring Pietrasanta
The beating heart of Pietrasanta wheelchair accessible tours, is the beautiful Piazza del Duomo.
The square is also dedicated to social gatherings and events.
Is highly scenic and overlooked by valuable buildings, among which the Cathedral of St Martino stands out with its characteristic red brick bell tower, which has remained unfinished.
Also worth visiting is the Church of Sant'Agostino, built in 1300, and the Convent and Hospital of the Merchants are annexed to it.
The church is now suspended for worship and for this reason temporary exhibitions are set up inside.
An ideal destination for lovers of culture and art, Pietrasanta is full of artisan workshops, as well as marble shops.
Pietrasanta can also be an ideal place for shopping.
There are many shops, especially along the two streets that lead to the center of the Duomo Square.
The art workshops that characterize it are the best places in which to buy artistic objects related to culture and souvenirs.
The mountains behind Pietrasanta are white all year round.
Not for the perennial snow but because the famous Carrara marble is extracted here.
The most important artisan activity in Versilia is that of working with marble and the "Workshop" par excellence is Pietrasanta where it is possible to take a guided tour of many workshops.
Not to be missed the Pietrasanta wheelchair accessible tours of the marble quarries in Land Rover.
Duration 3-4 hours.
You will visit the quarries, gigantic monuments that tear the mountains with their white whiteness and learn how Michelangelo chose and "quarried" the marble blocks.
The tour continues climbing up the mountain roads in search of unique views in the world.
Booking & Travel
Lucca Wheelchair Accessible Services
Lucca Wheelchair Friendly Accessible Hotels
Day – Venice, Tuscany
Sacramento – USA
5th May 2022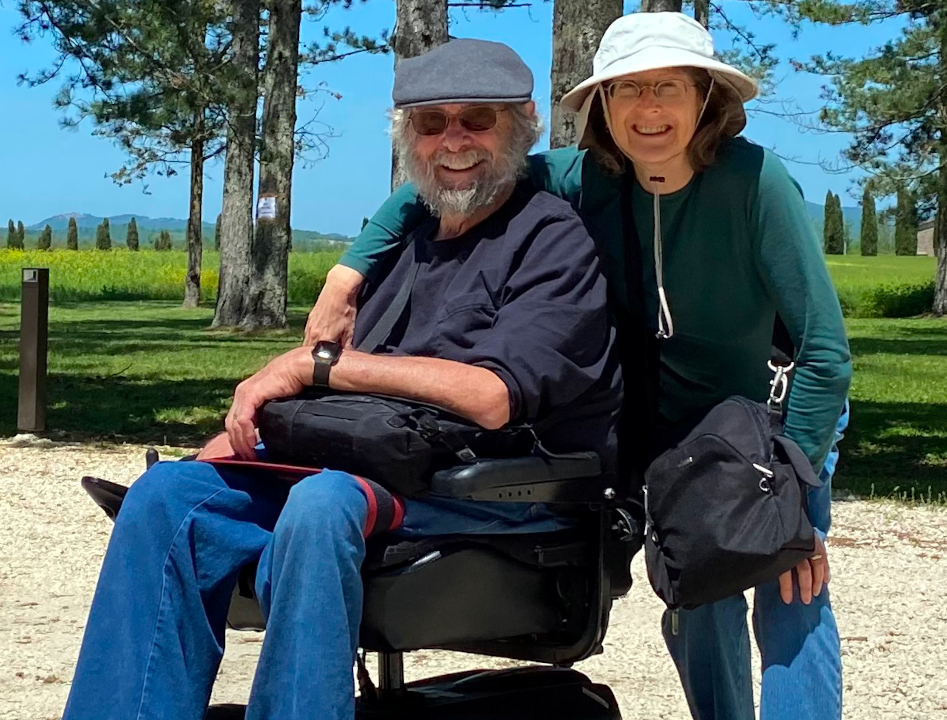 Vincenzo is superb in every way. He is extremely thorough, conscientious and honest …
Samuel & Watkiss – Sicily
Samuel & Watkiss Families
Merton – UK
21st September 2021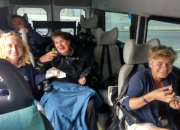 Birgisdottir – Milan
Akureyri – Iceland
15th September 2021 I contacted Accessible Italian Holiday with a very short notice about a transfer from …
Bonelli – Umbria
Gozo – Malta
13rd September 2021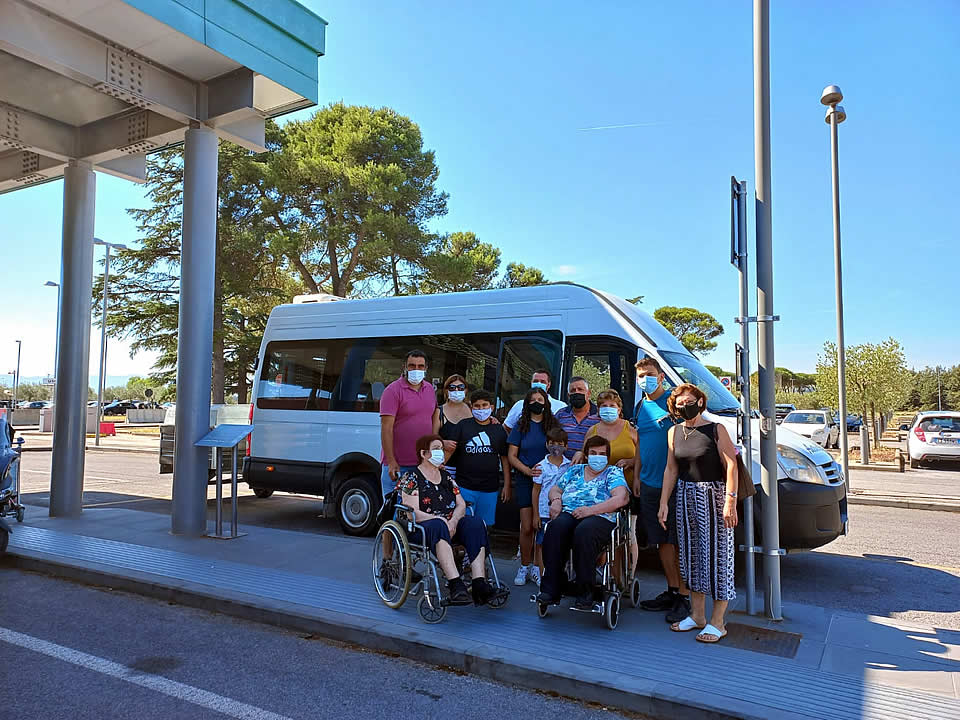 Reifein – Pisa
Atlanta – USA
16th August 2021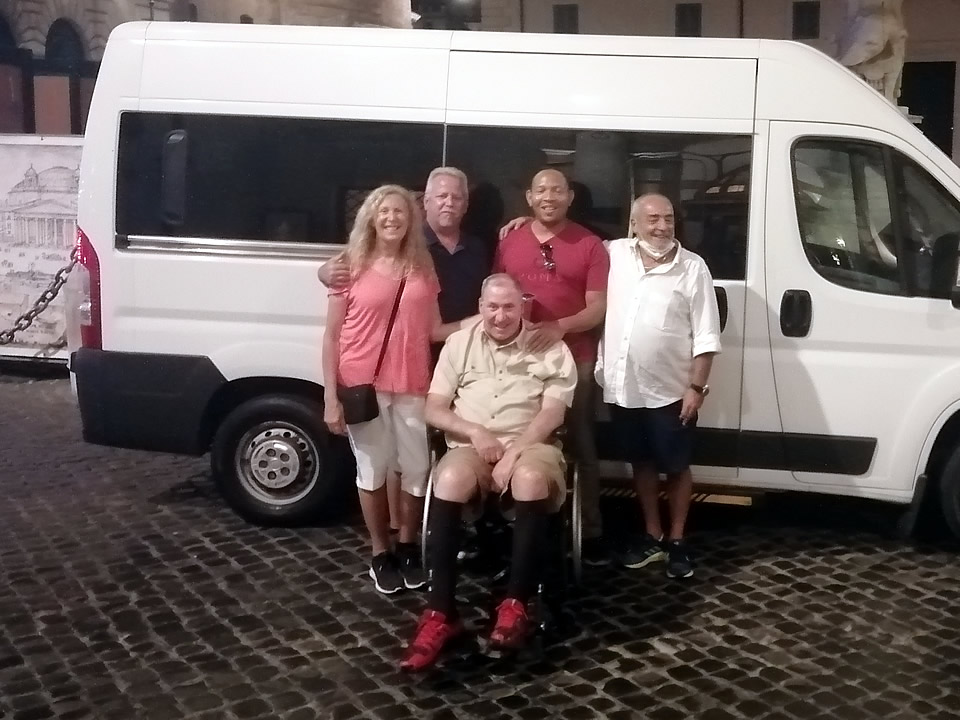 Thompson – Sicily
Triq I Assedju – Malta
20th October 2020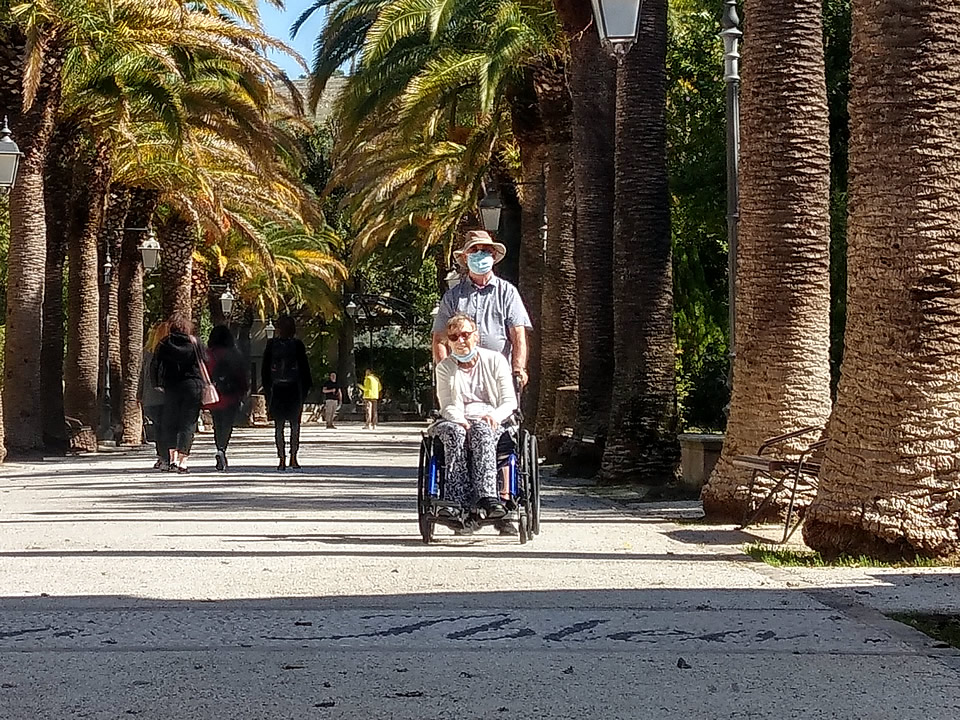 The service provided by Accessible Italian Holiday was exceptional. Vincenzo who …
Brabant – Naples
Sainte-Catherine – France
29th June 2020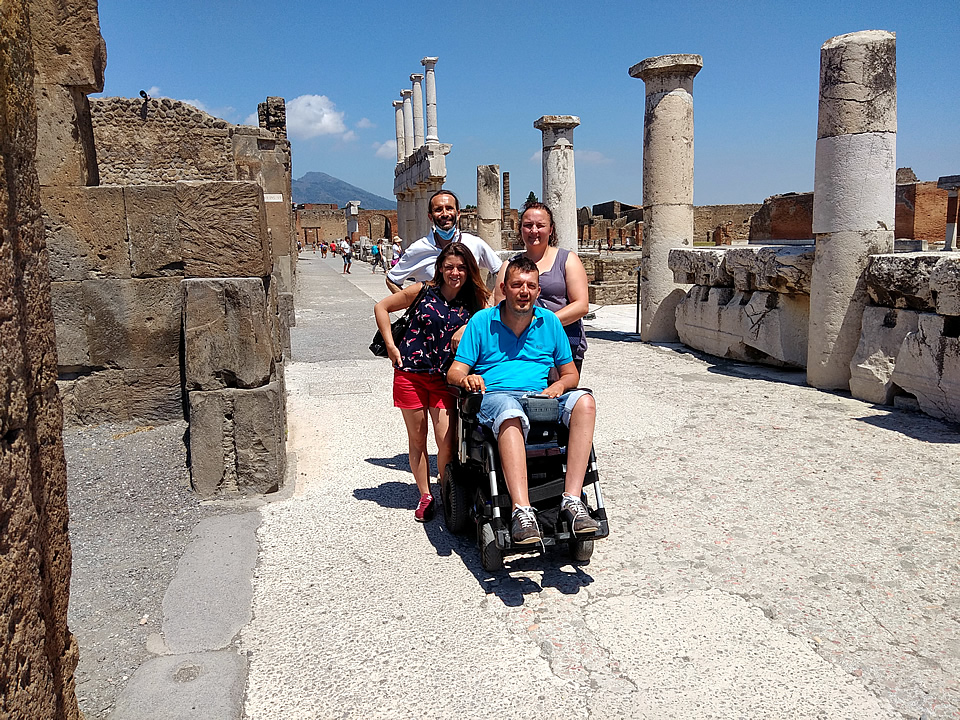 Prydun – Sicily
Hereford – UK
8th March 2020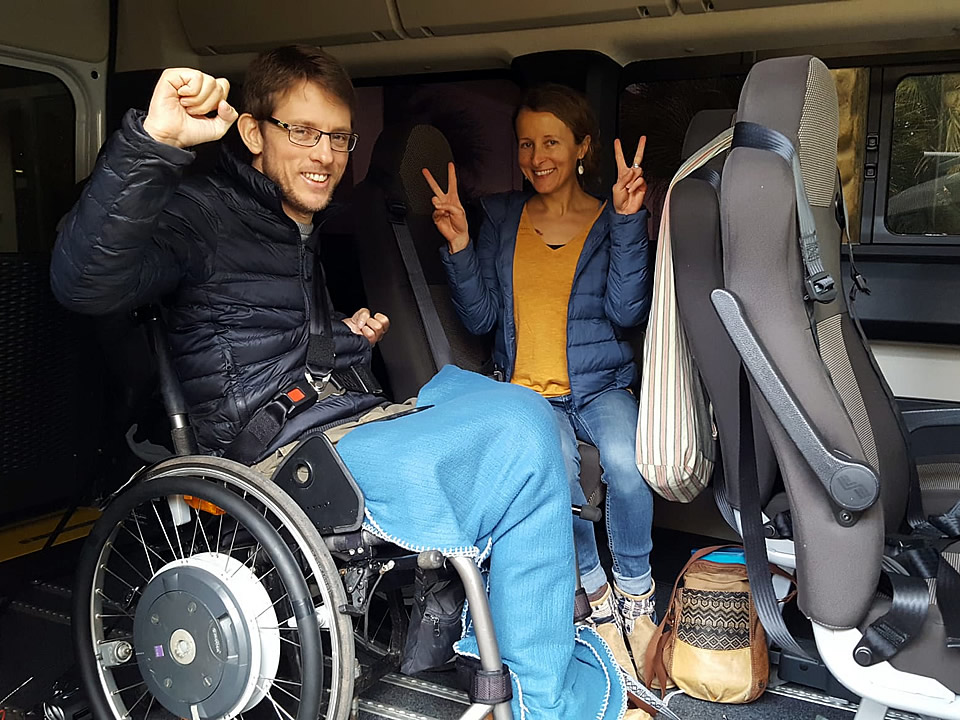 My husband ( who has a spinal cord injury and can't walk ) needed to make a last …
Rudyk – Sorrento
New York – USA
31st October 2019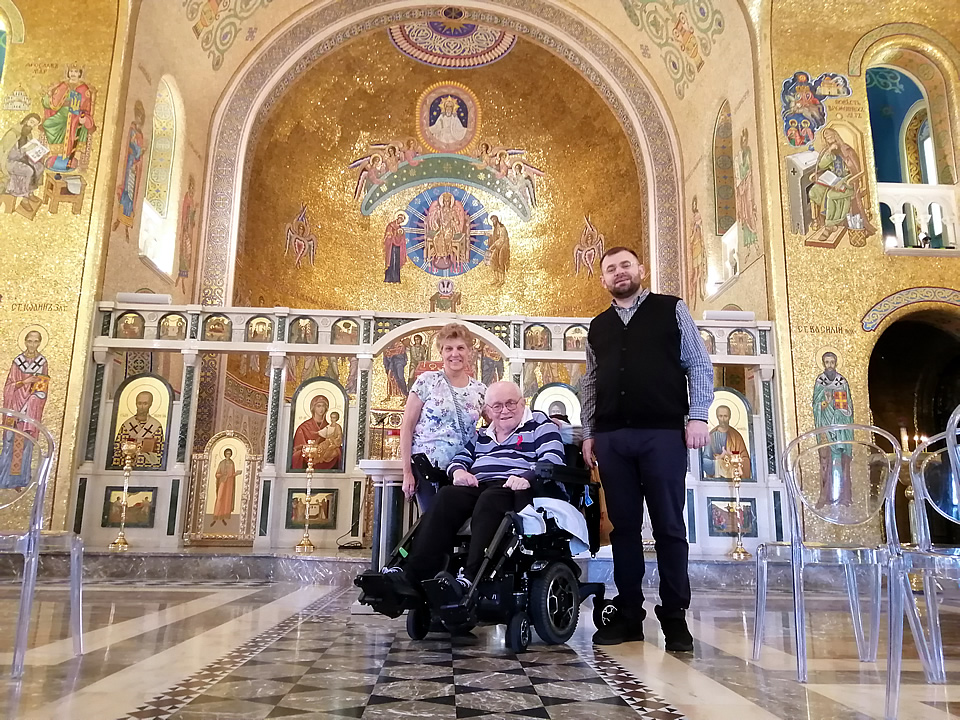 Molski- Sicily
Arizona – USA
19th September 2019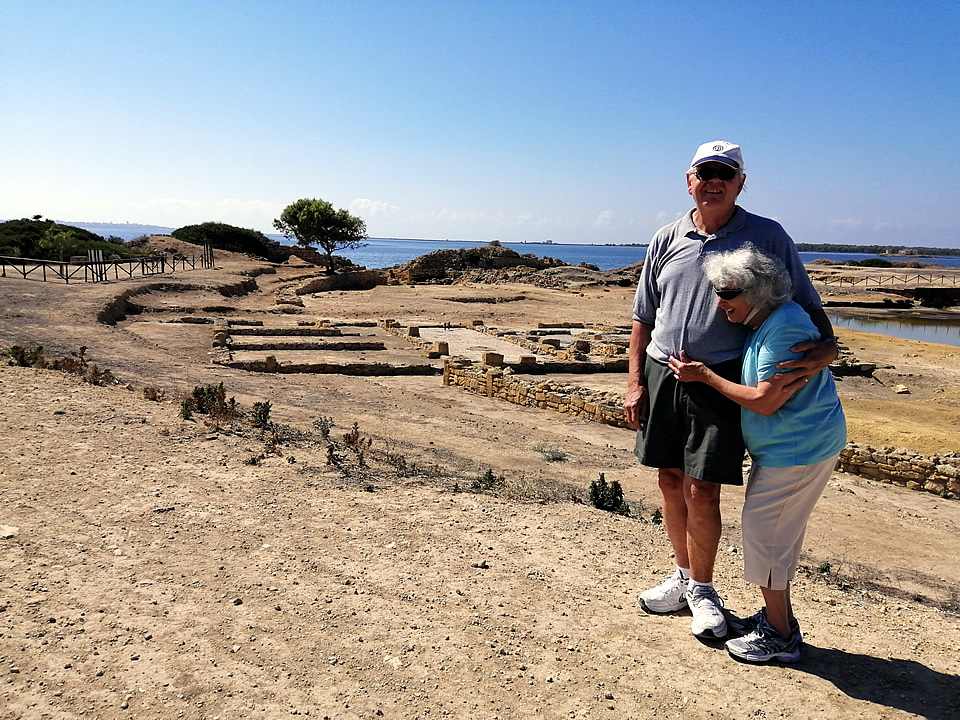 Enzo is a delight to work with. Made helpful suggestions that improved are overall …
Burns – Bologna
Alpharetta – USA
5th August 2019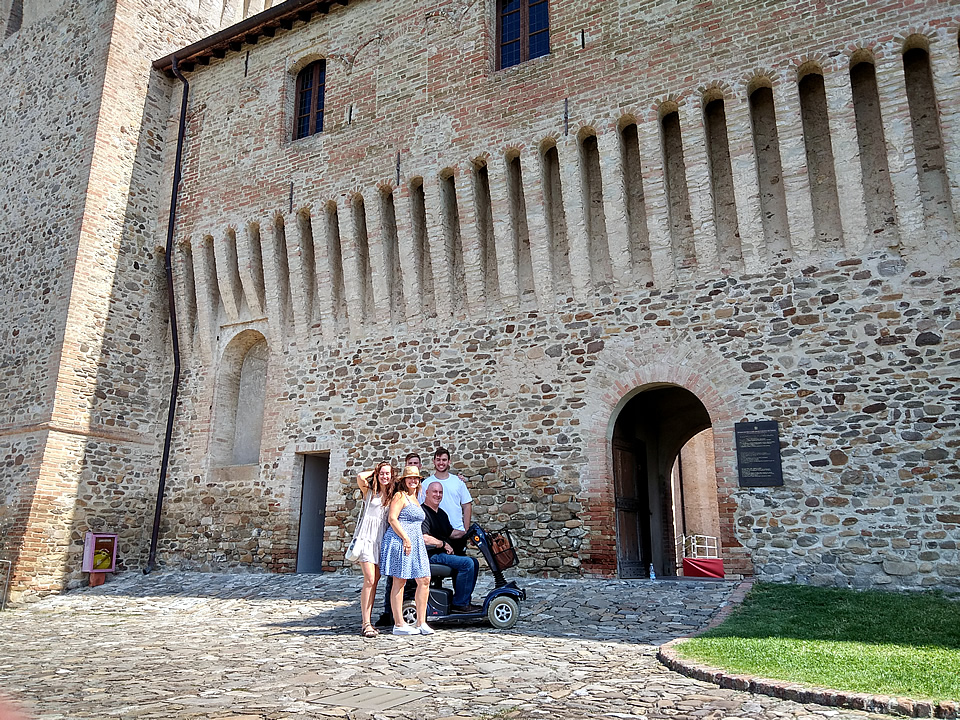 Jones – Rome
Melbourne – Australia
25th July 2019 Raaber – Venice, Lake Como, Florence
Tropiano – Umbria
Philadephia – USA
30th May 2019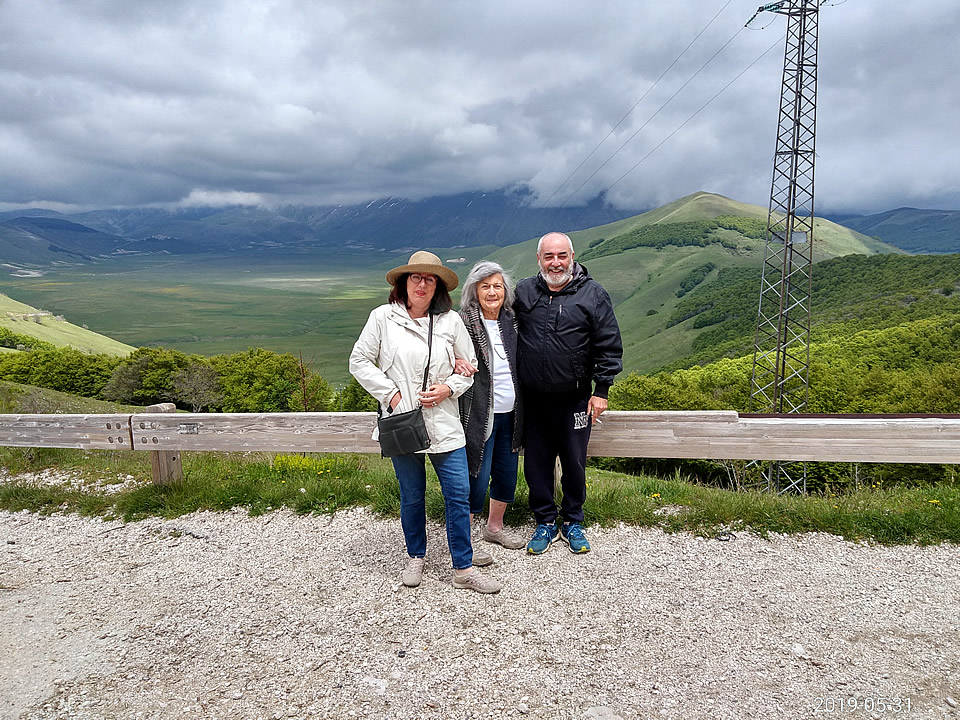 Stapley – Tuscany
Blue Mountains – Australia
17th May 2019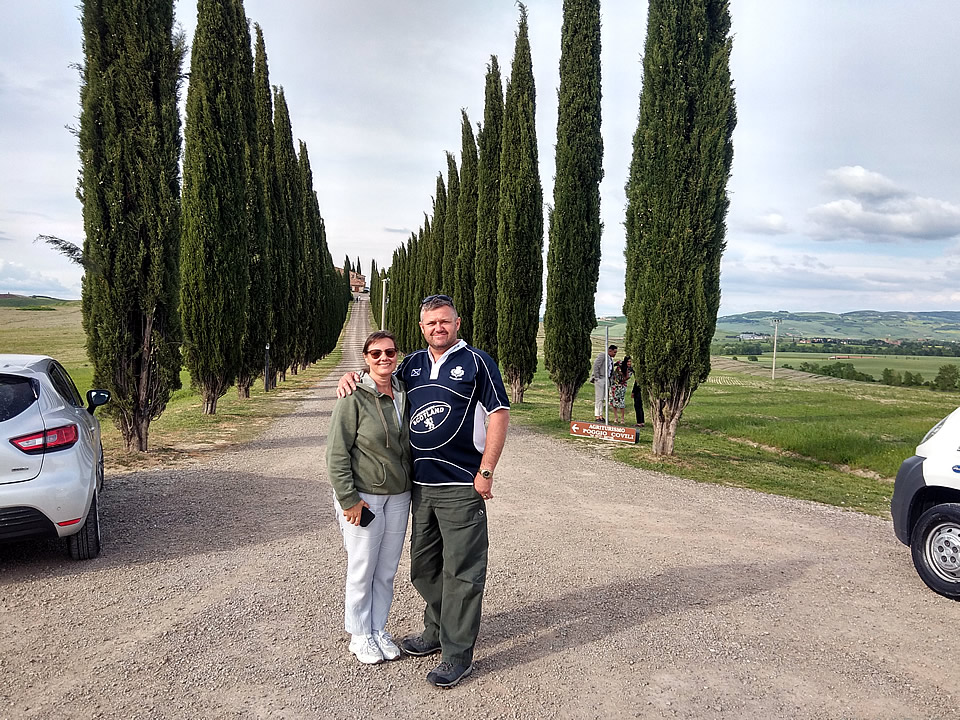 We booked two trips with Enzo, he was wonderful. At all times he made sure we got …
Carreras – France, Swiss & Italy
Miami- USA
26th March 2019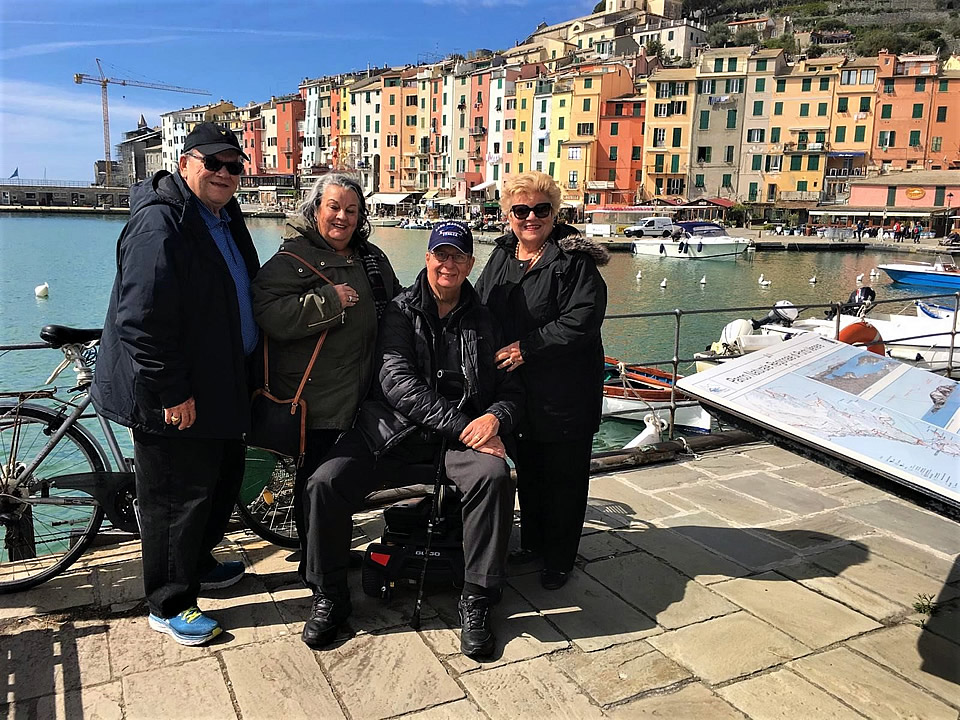 Whittle – Apulia
Cheltenham- UK
19th October 2018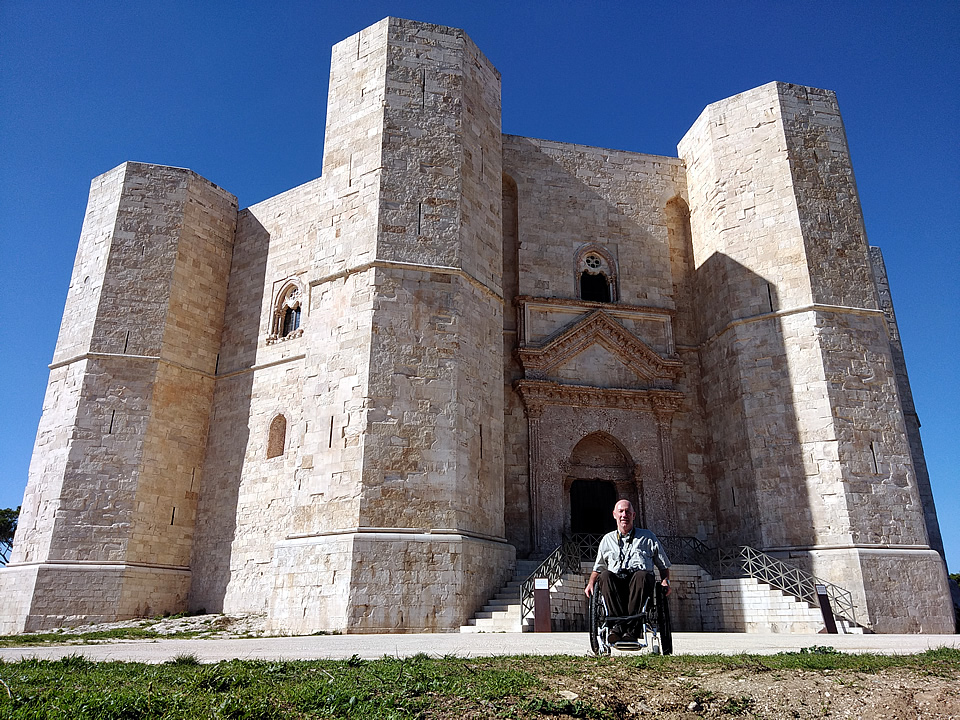 Scheer & Mallett – Apulia
Illinois- USA
5th October 2018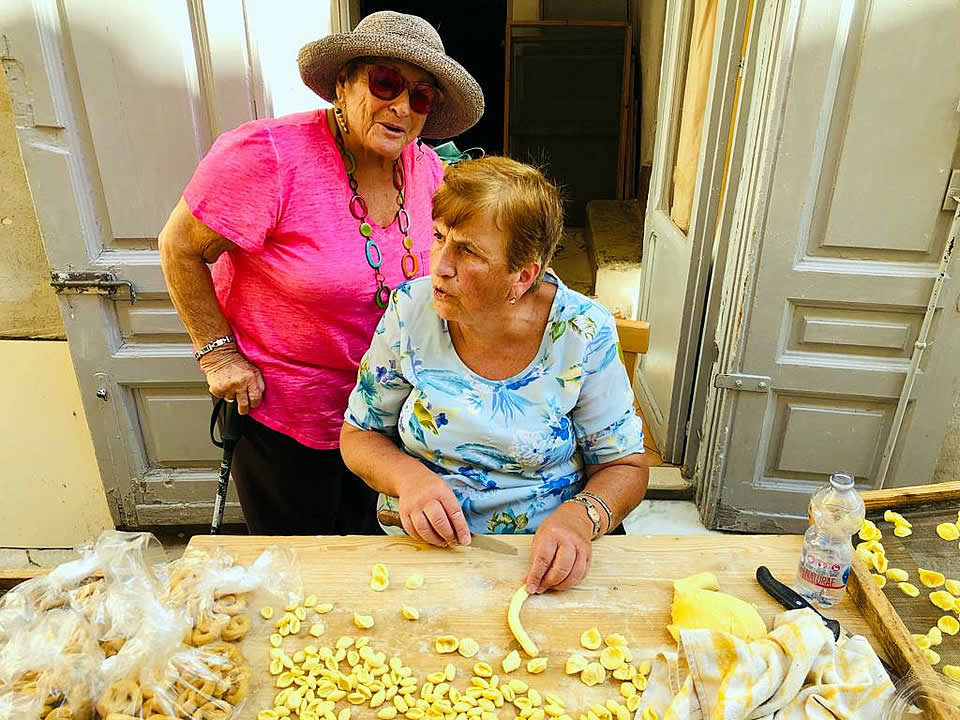 Thank you for a FABULOUS trip. We had so much fun. You were so kind , helpful and …
Totta – Rome
Long Beach – USA
4th October 2018 Our guide was not only an excellent and reliable driver who met us on time …
Pieples – Venice Rome Apulia
Miami- USA
14th September 2018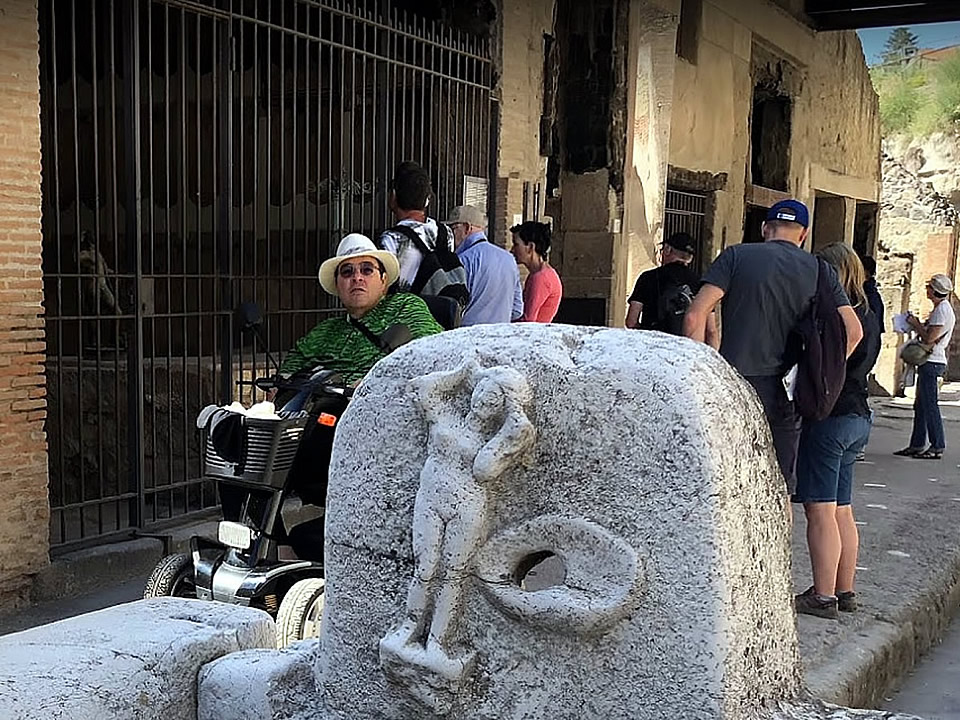 Our family of 4 had a wonderful trip because of Accessible Italian Holidays. Here …