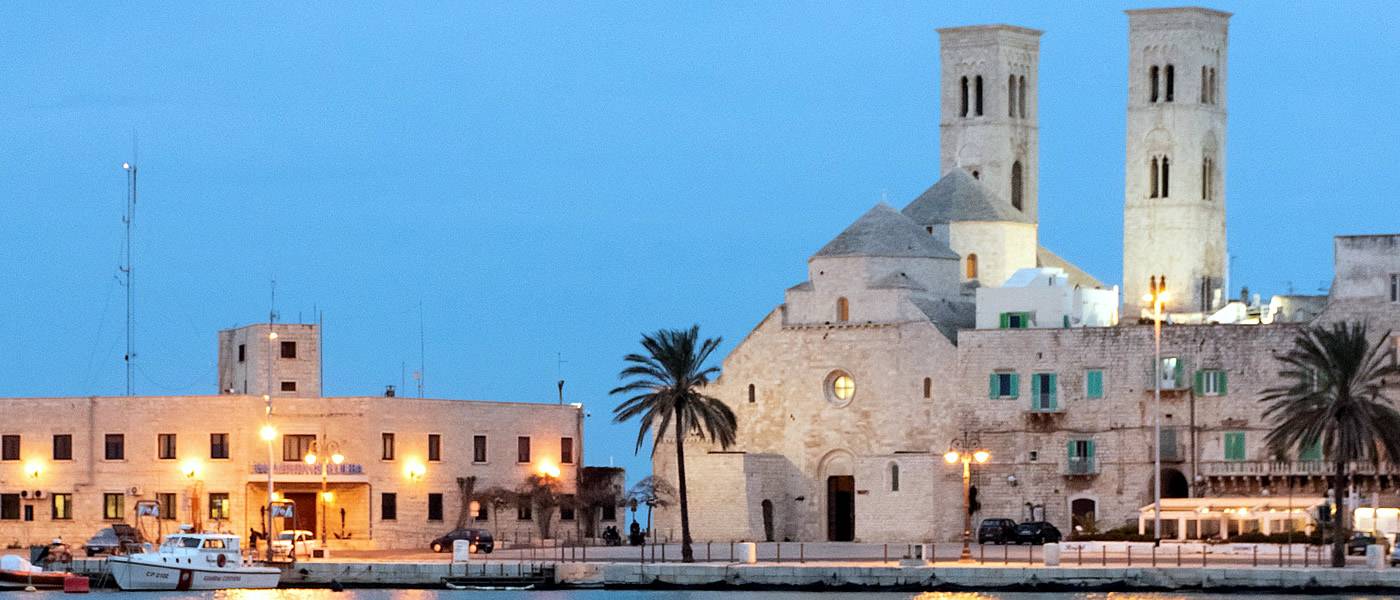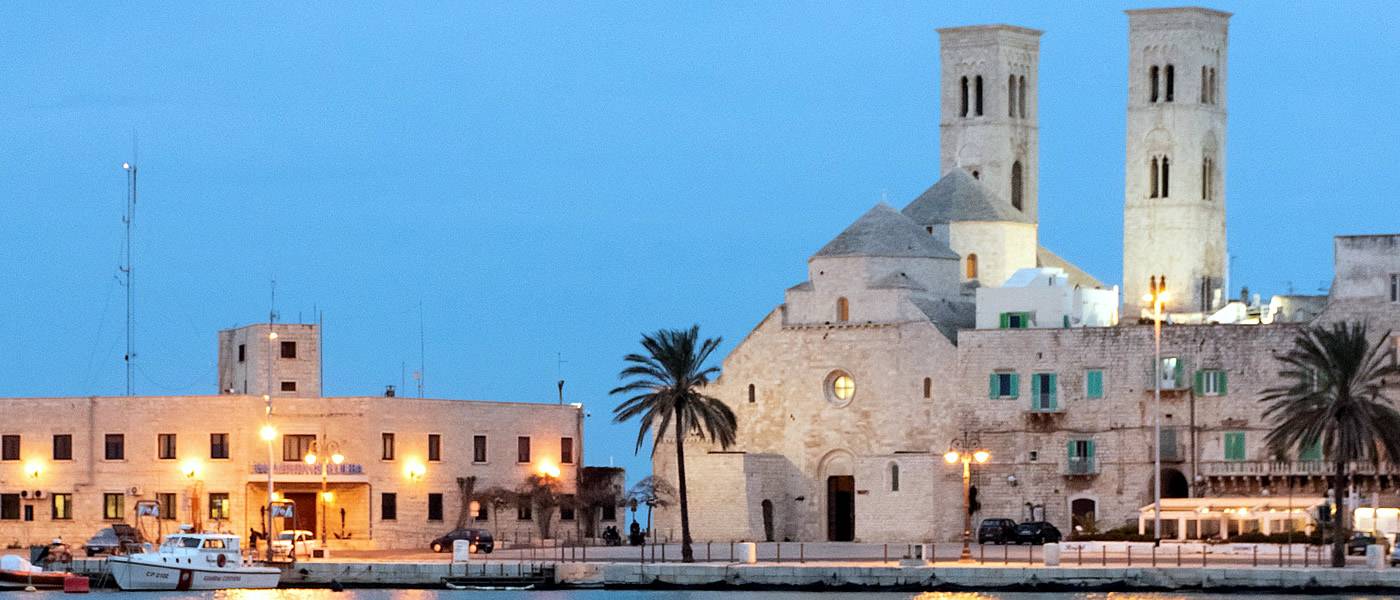 Molfetta Wheelchair Accessible Tours
Molfetta Wheelchair Accessible Tours
Molfetta Wheelchair Accessible Tours Apulia Excursions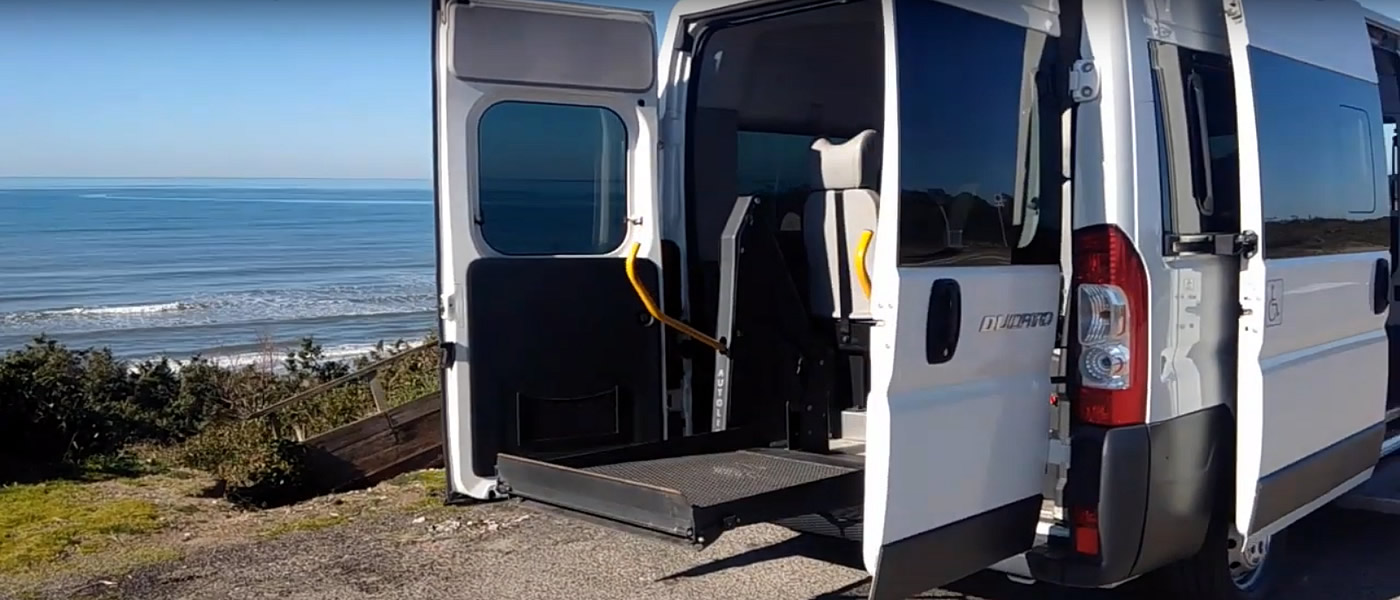 Our Adapted Van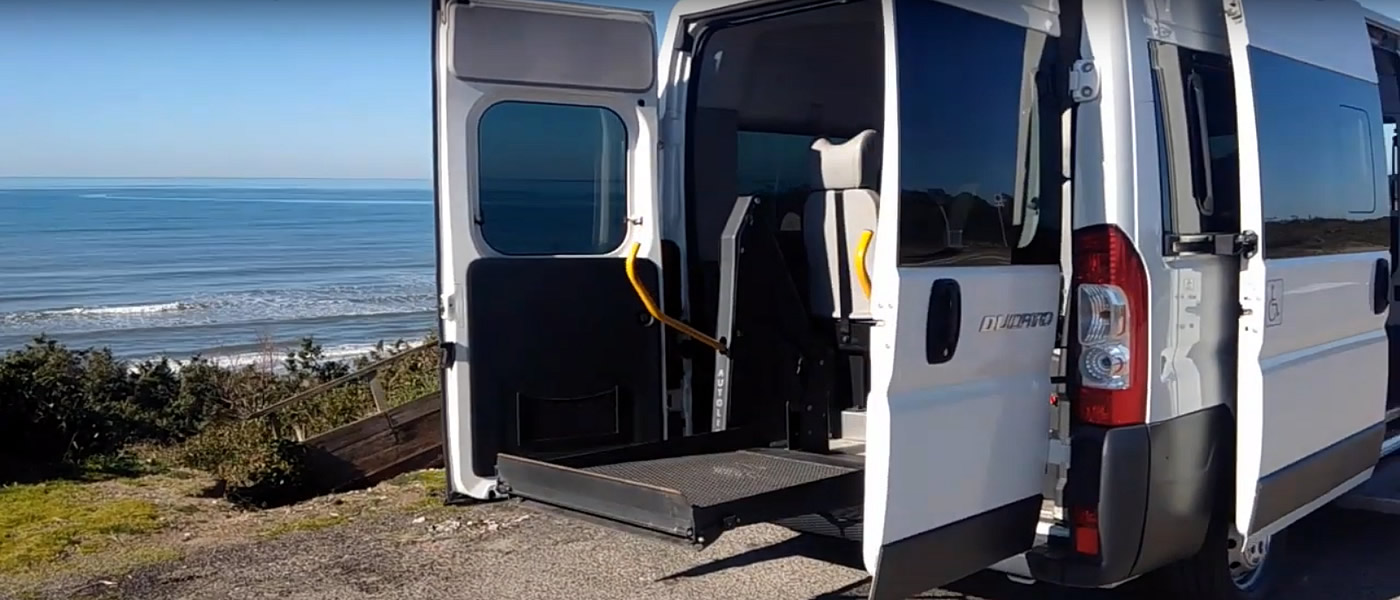 Molfetta Wheelchair Accessible Tours
Molfetta wheelchair accessible tours, is in the province of Bari, overlooking the sea and a few kilometers from the cities of Trani, Barletta and Bari.
An ancient village rich in history, an evocative archaeological site and numerous opportunities for entertainment.
The origins of Molfetta are very ancient, in fact archaeological finds from the Roman era dating back to the IV century BC have been found, and there are still living testimonies of this period today.
The current name of the city, on the other hand, has more recent evidence.
Dating back to 925 AD, a time when, in an official document, the name Molfetta appears for the first time.
The sea has brought to this city the sense of elsewhere and the continuous and centuries-old mixing of people and cultures.
There are indeed many historical events attributable to the city of Molfetta.
Starting from the era of Byzantine domination, passing through Frederick II of Swabia who understood the strategic importance of this nerve center overlooking the sea, due to maritime and commercial exchanges. that could be done with other cities.
Molfetta Wheelchair Accessible Tours
Molfetta wheelchair accessible tours with a guide and cruise shore excursions.
Accessible Italian Holiday provide a safe and a full accessible tours around it at previewed itineraries.
Visit this rich and fascinating land with a specialised tourist guide.
Adapted van transportation specifically designed for disabled tourists traveling on holiday to Molfetta in Apulia.
Touring Molfetta
An industrious city that produces welcome, even harsh comparisons and freedom of thought; he counts among his fellow citizens Gaetano Salvemini and Riccardo Muti, exceptional conductor.
Talking about what to see in Molfetta means appreciating its magical ancient village, the maritime atmosphere that can be breathed in every corner and its unspoiled nature.
In Molfetta it is possible to admire buildings of rare architectural beauty.
Such as the Cathedral of San Corrado, a unique example of neo-Roman architecture, dating back to the XI century, of imposing dimensions, equipped with two bell towers that dominate the whole city.
Of great interest is also the Cathedral of the Holy Assumption, located just outside the city walls and in which a large canvas is preserved, depicting the Assumption of the Madonna into heaven, and attributed to the painter Giaquinto.
The city is crossed by paths of art and history.
The ancient center with its medieval cathedral, the shelters of pilgrims leaving for the Holy Land, the beautiful Baroque churches, the Neolithic site of Pulo.
The neighborhoods on the port, made up of narrow alleys, reveal a small casbah while the XIX century city, close to the historic center, opens up to dialogue with its cafes, shops and "coming and going".
The Corso is the place of the sacred walk of the southern people.
Booking & Travel
Molfetta wheelchair accessible tours to Apulia.
Unmissable visit at it with our Apulia Accessible Tours.
Specifically tailored to wheelchair users, reduced mobility persons and disabled with an adapted van.
Apulia Wheelchair Accessible Services
Apulia Wheelchair Friendly Accessible Hotels
Day – Venice, Tuscany
Sacramento – USA
5th May 2022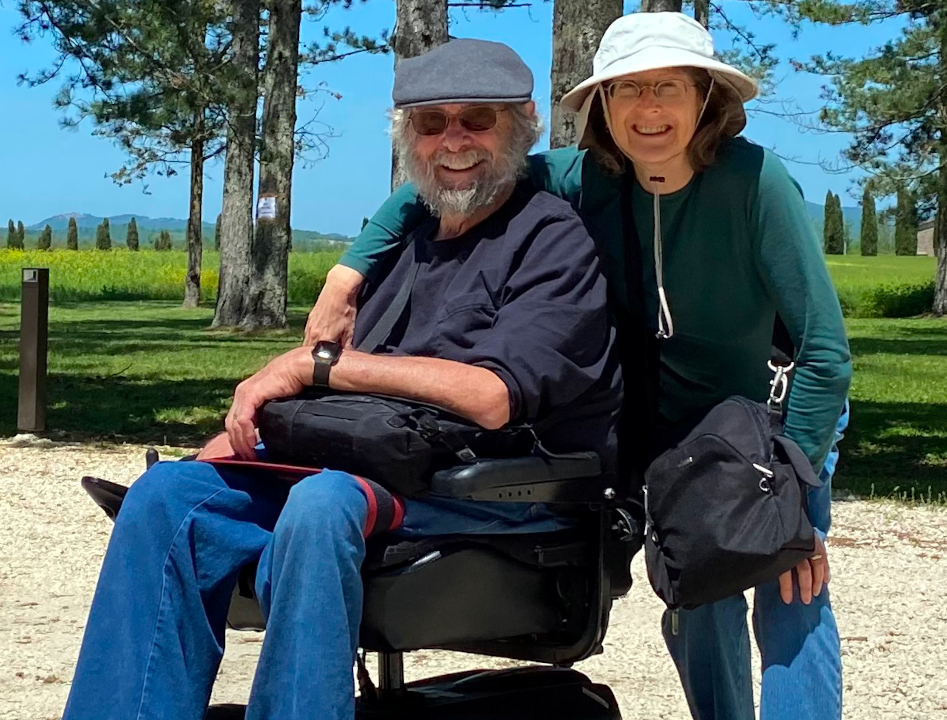 Vincenzo is superb in every way. He is extremely thorough, conscientious and honest …
Samuel & Watkiss – Sicily
Samuel & Watkiss Families
Merton – UK
21st September 2021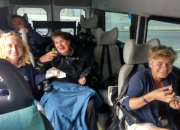 Birgisdottir – Milan
Akureyri – Iceland
15th September 2021 I contacted Accessible Italian Holiday with a very short notice about a transfer from …
Bonelli – Umbria
Gozo – Malta
13rd September 2021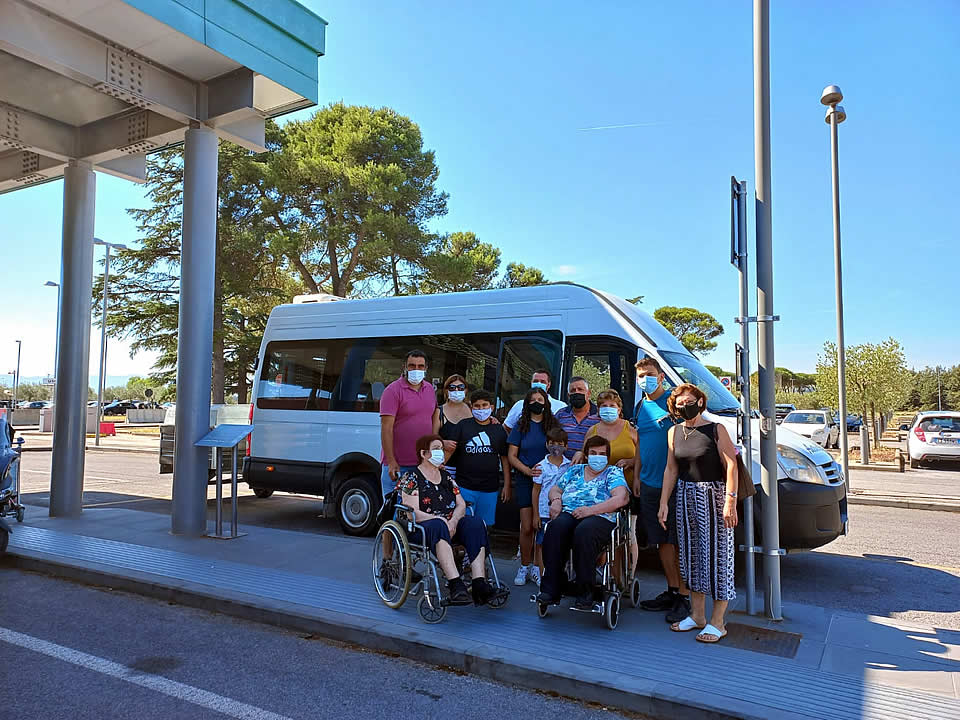 Reifein – Pisa
Atlanta – USA
16th August 2021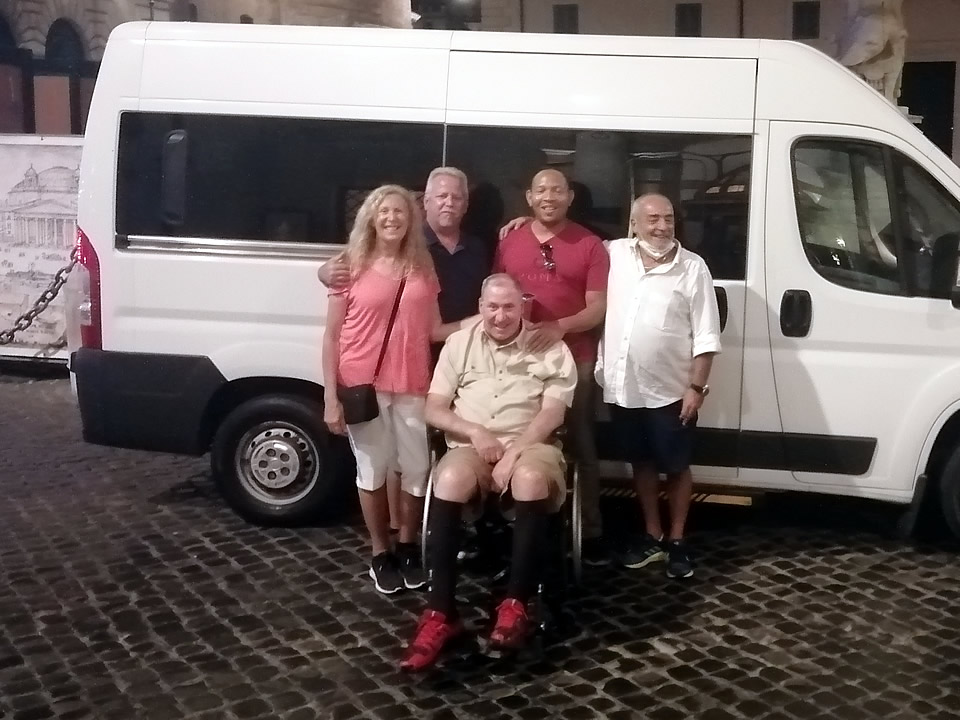 Thompson – Sicily
Triq I Assedju – Malta
20th October 2020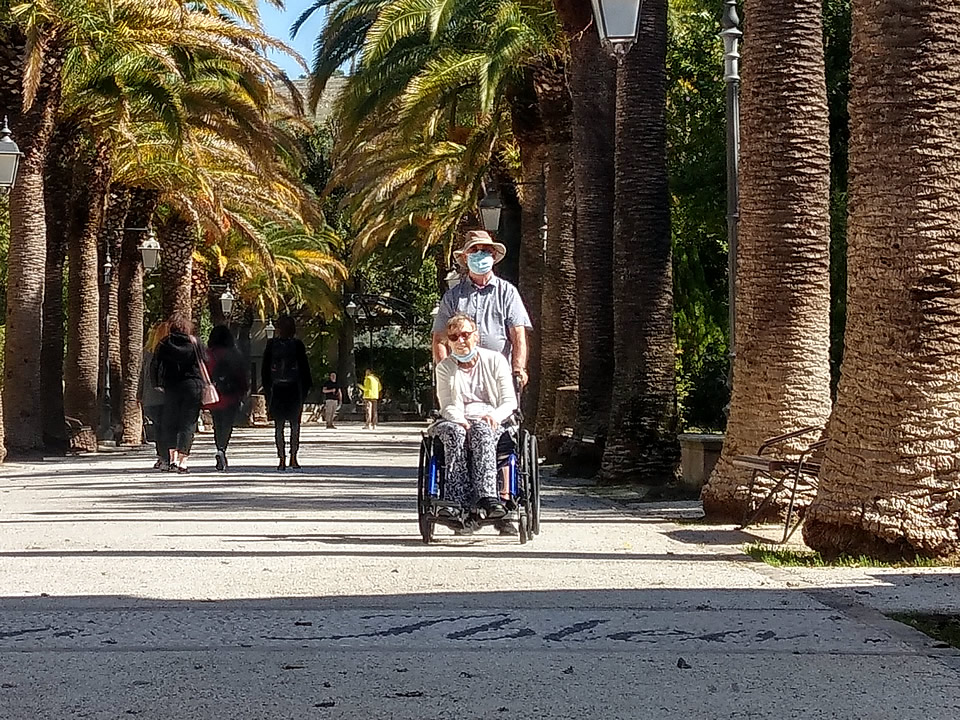 The service provided by Accessible Italian Holiday was exceptional. Vincenzo who …
Brabant – Naples
Sainte-Catherine – France
29th June 2020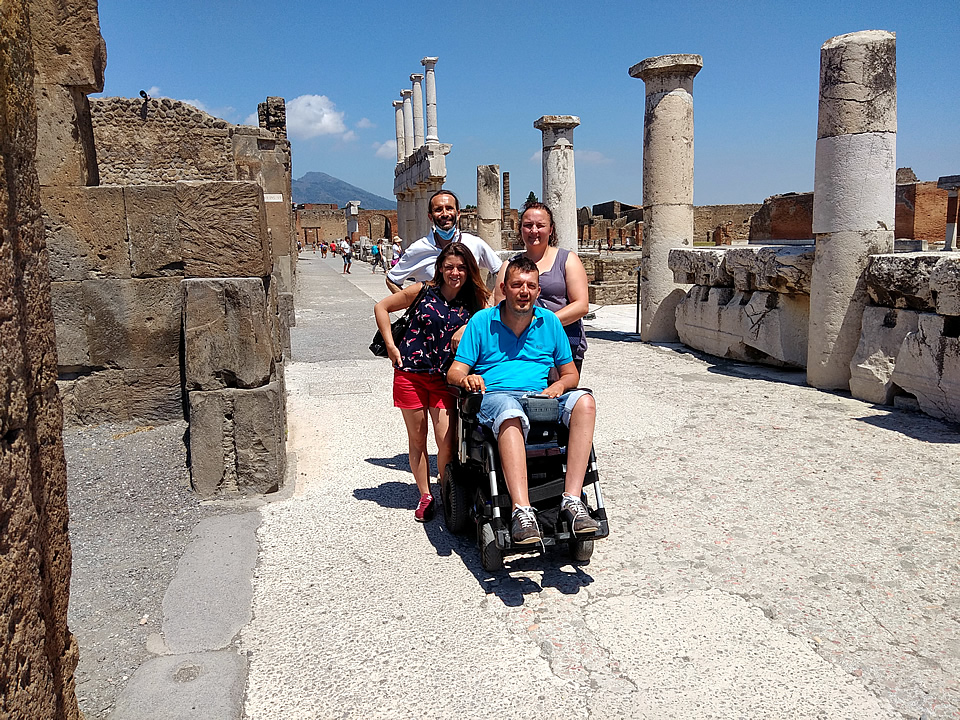 Prydun – Sicily
Hereford – UK
8th March 2020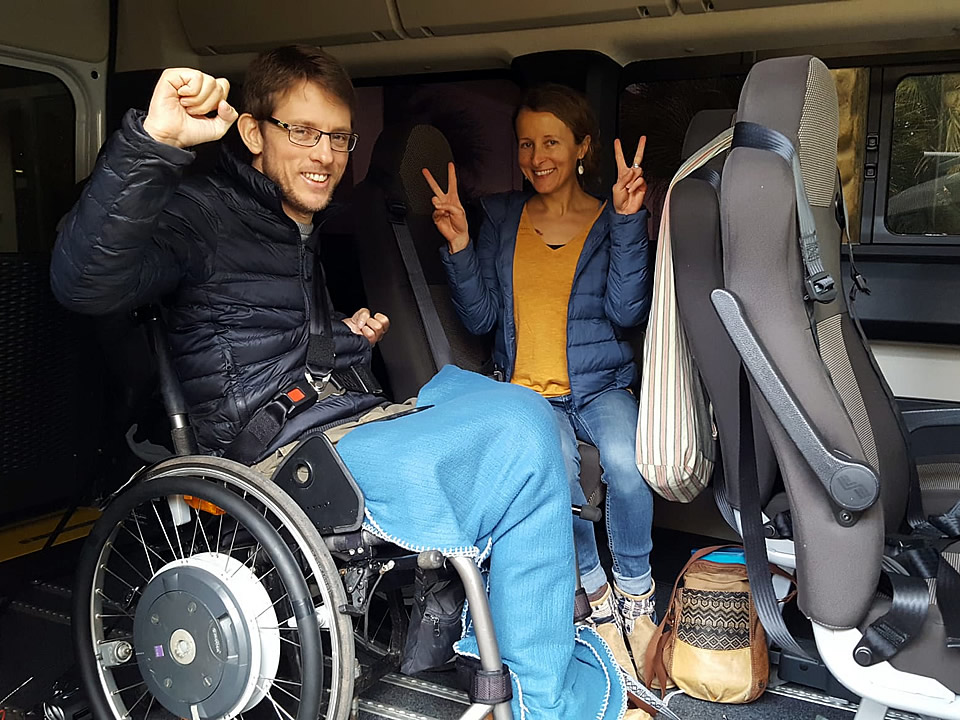 My husband ( who has a spinal cord injury and can't walk ) needed to make a last …
Rudyk – Sorrento
New York – USA
31st October 2019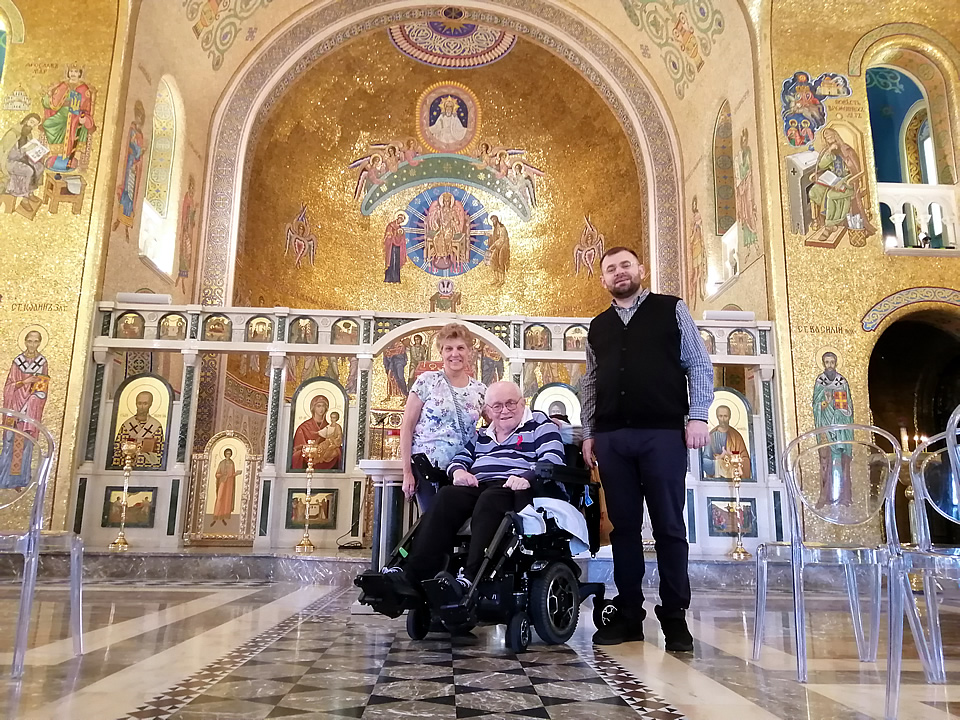 Molski- Sicily
Arizona – USA
19th September 2019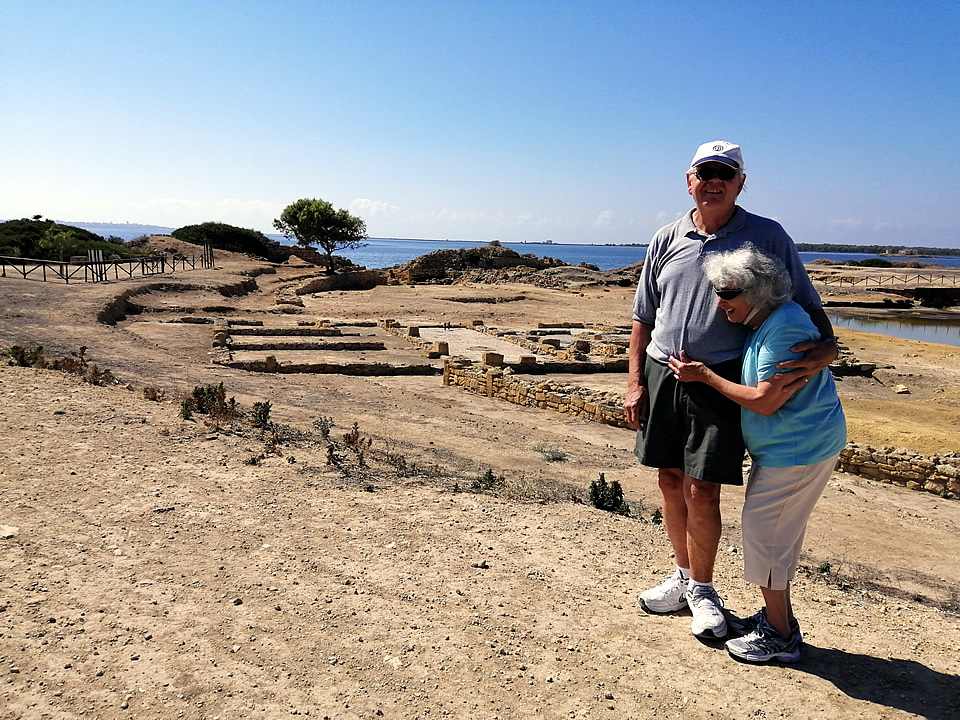 Enzo is a delight to work with. Made helpful suggestions that improved are overall …
Burns – Bologna
Alpharetta – USA
5th August 2019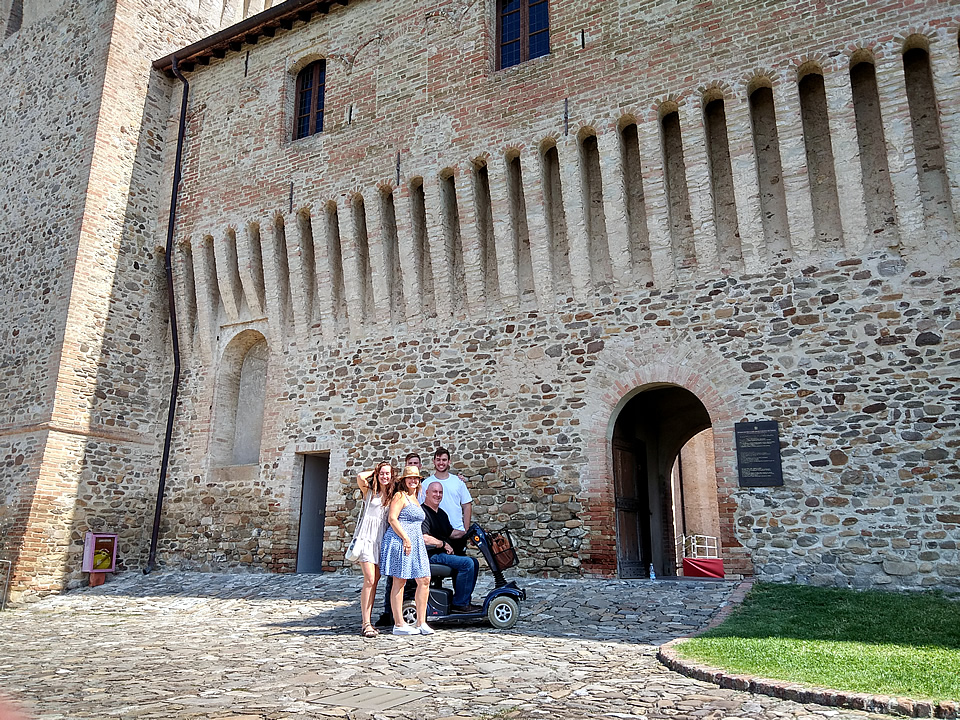 Jones – Rome
Melbourne – Australia
25th July 2019 Raaber – Venice, Lake Como, Florence
Tropiano – Umbria
Philadephia – USA
30th May 2019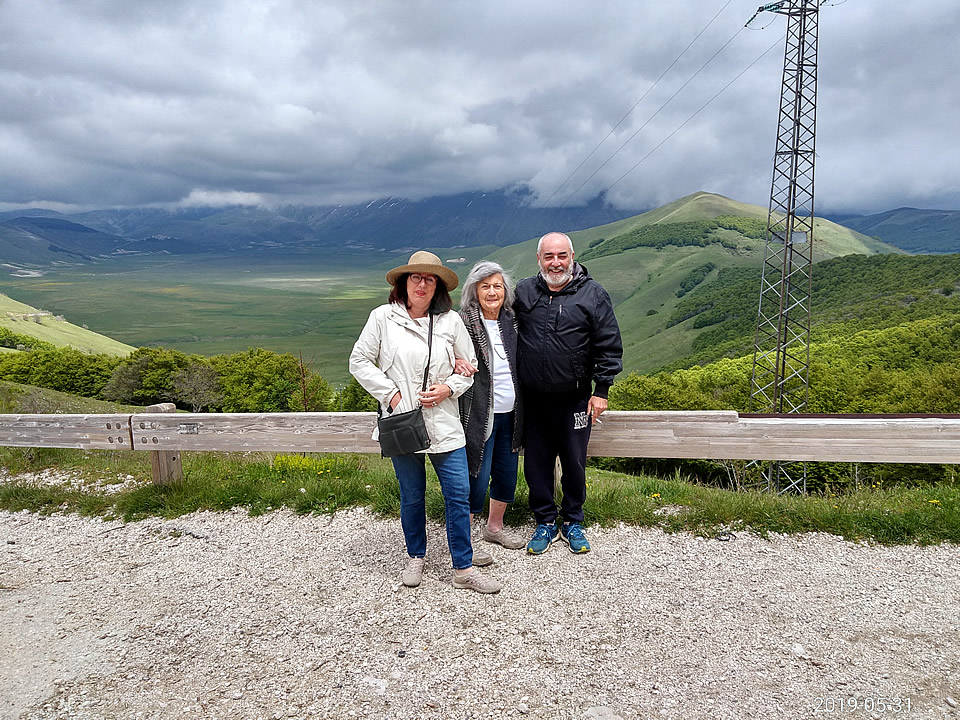 Stapley – Tuscany
Blue Mountains – Australia
17th May 2019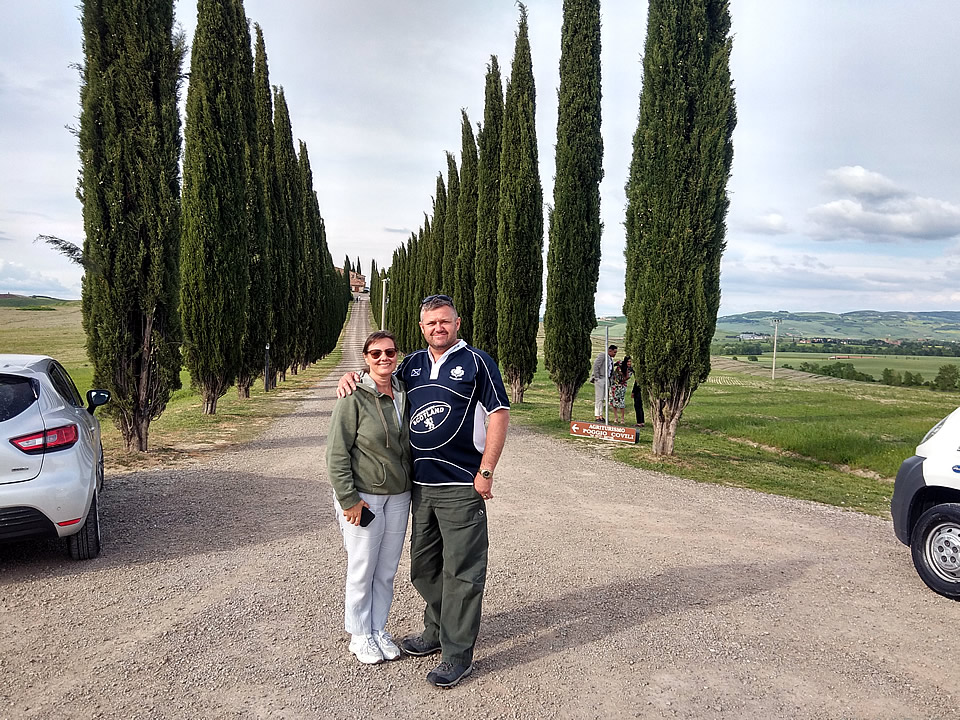 We booked two trips with Enzo, he was wonderful. At all times he made sure we got …
Carreras – France, Swiss & Italy
Miami- USA
26th March 2019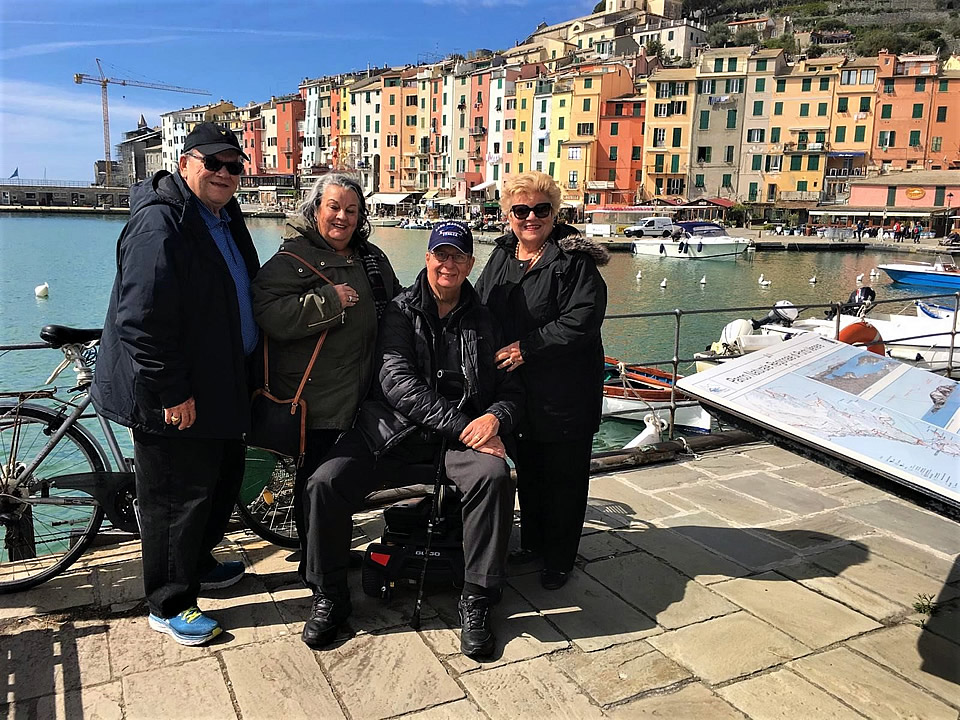 Whittle – Apulia
Cheltenham- UK
19th October 2018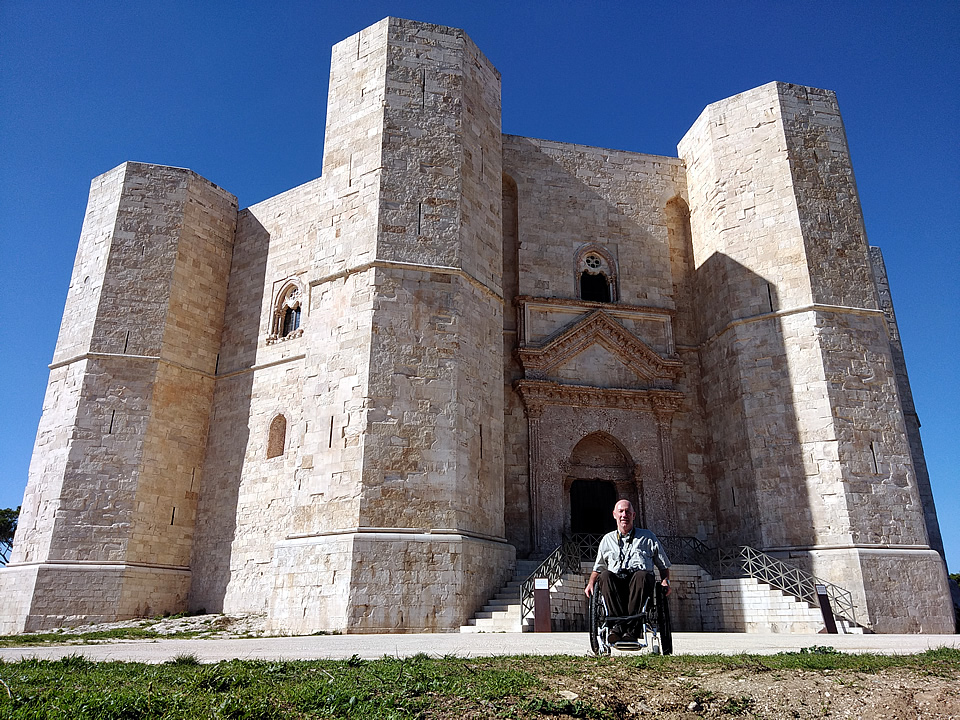 Scheer & Mallett – Apulia
Illinois- USA
5th October 2018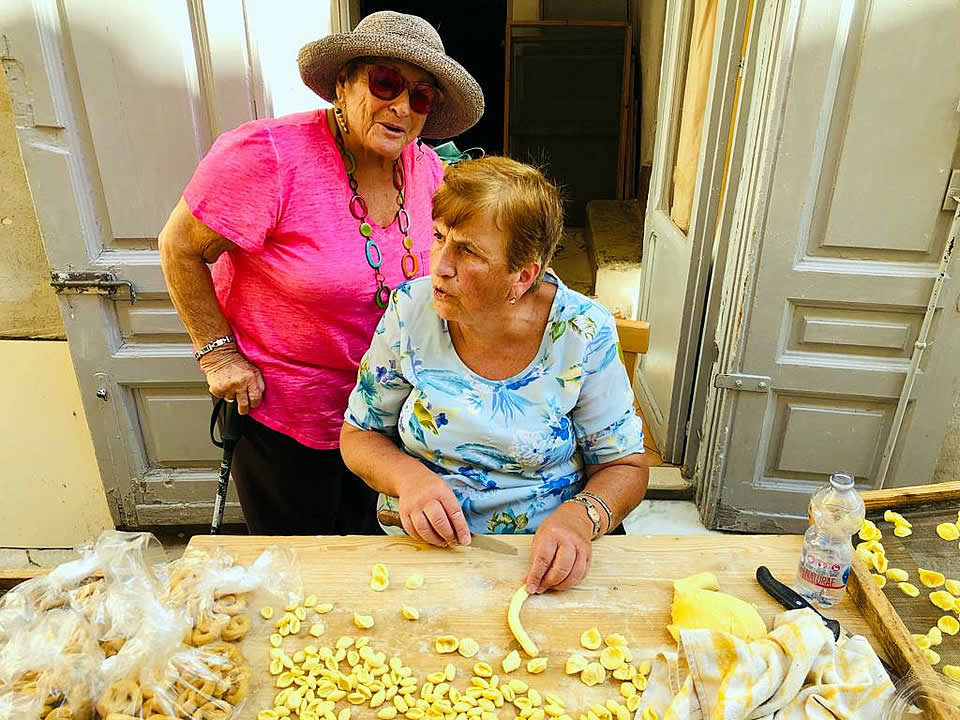 Thank you for a FABULOUS trip. We had so much fun. You were so kind , helpful and …
Totta – Rome
Long Beach – USA
4th October 2018 Our guide was not only an excellent and reliable driver who met us on time …
Pieples – Venice Rome Apulia
Miami- USA
14th September 2018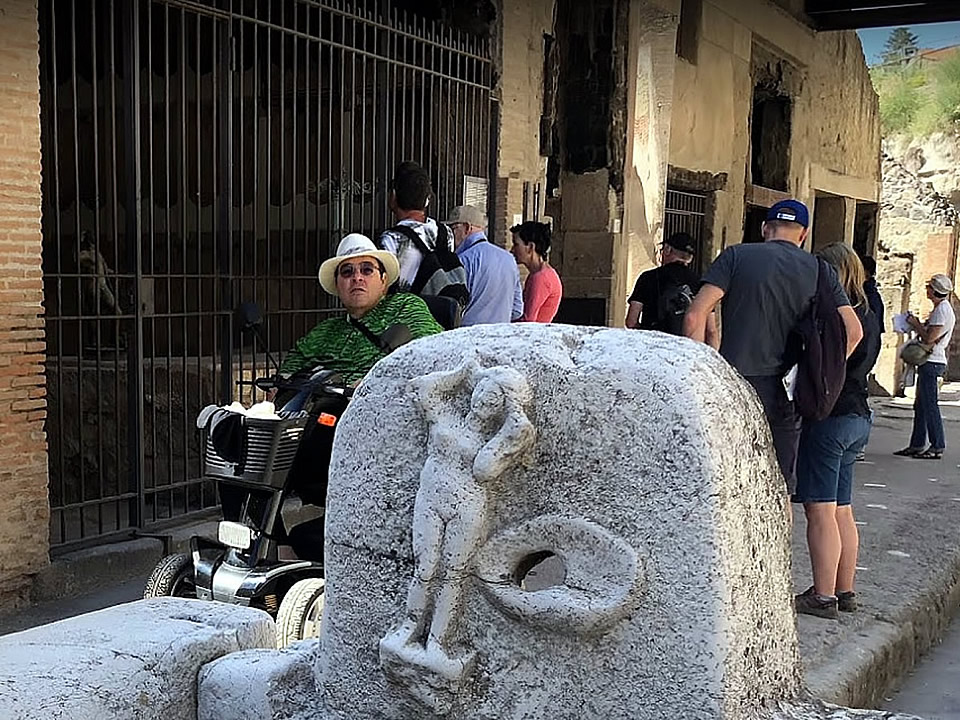 Our family of 4 had a wonderful trip because of Accessible Italian Holidays. Here …