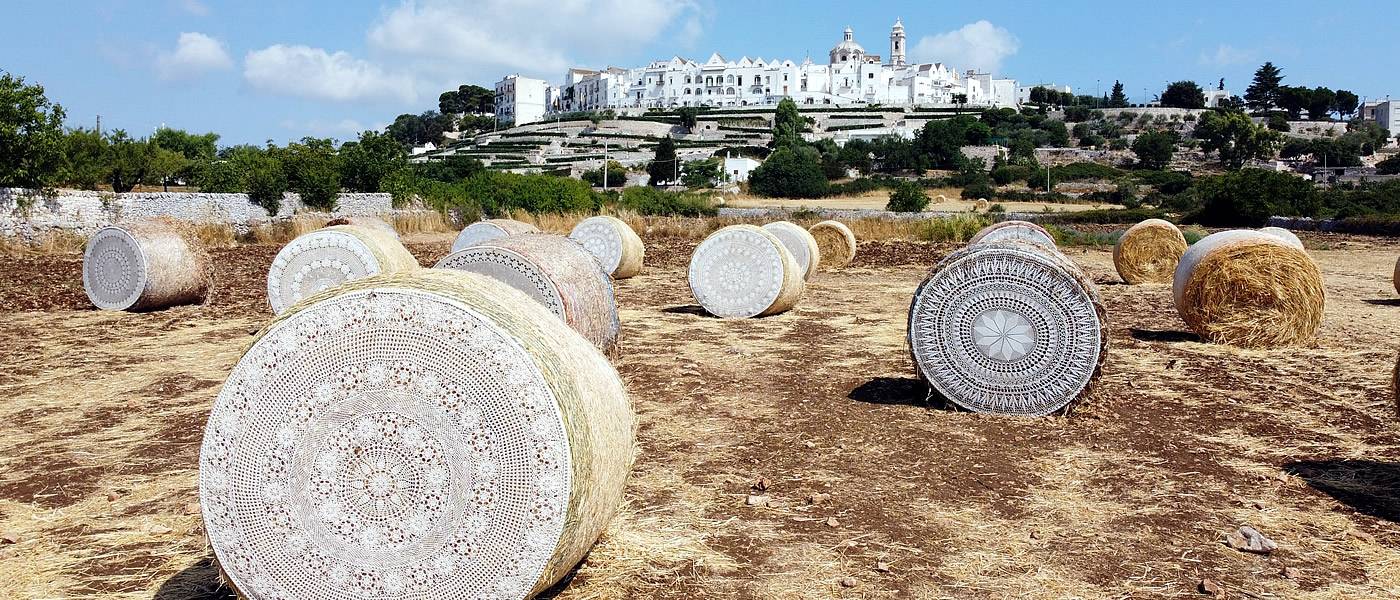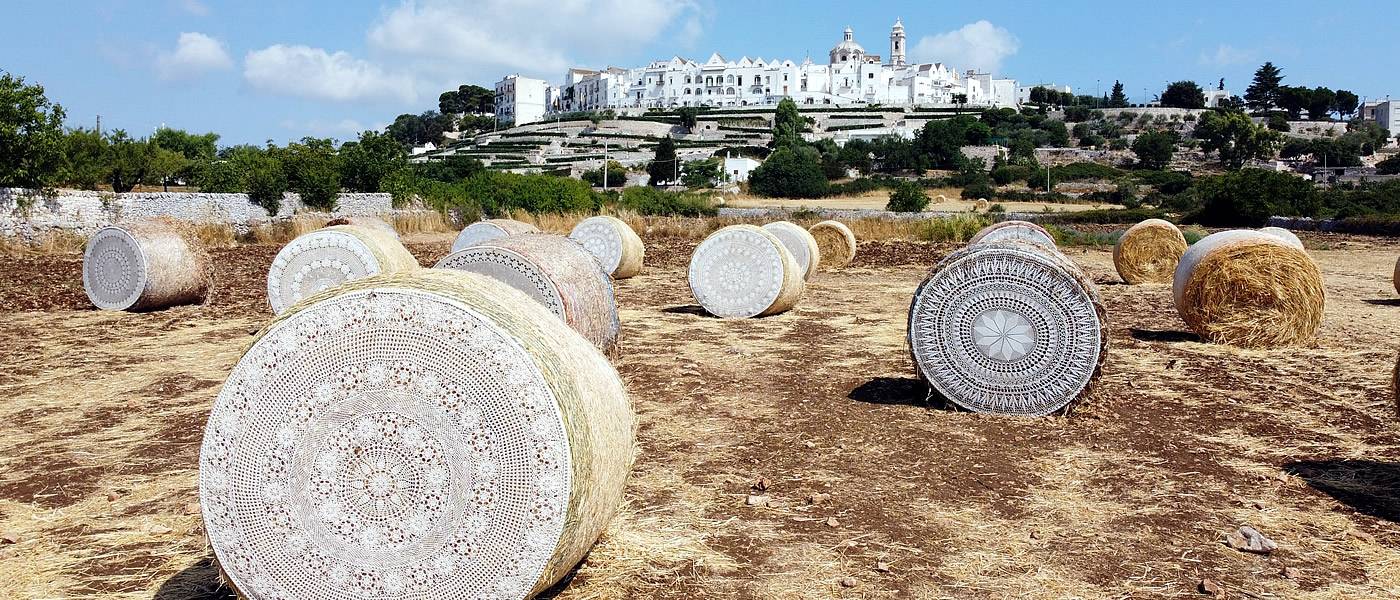 Locorotondo Wheelchair Accessible Tours
Locorotondo Wheelchair Accessible Tours
Locorotondo Wheelchair Accessible Tours Apulia Excursions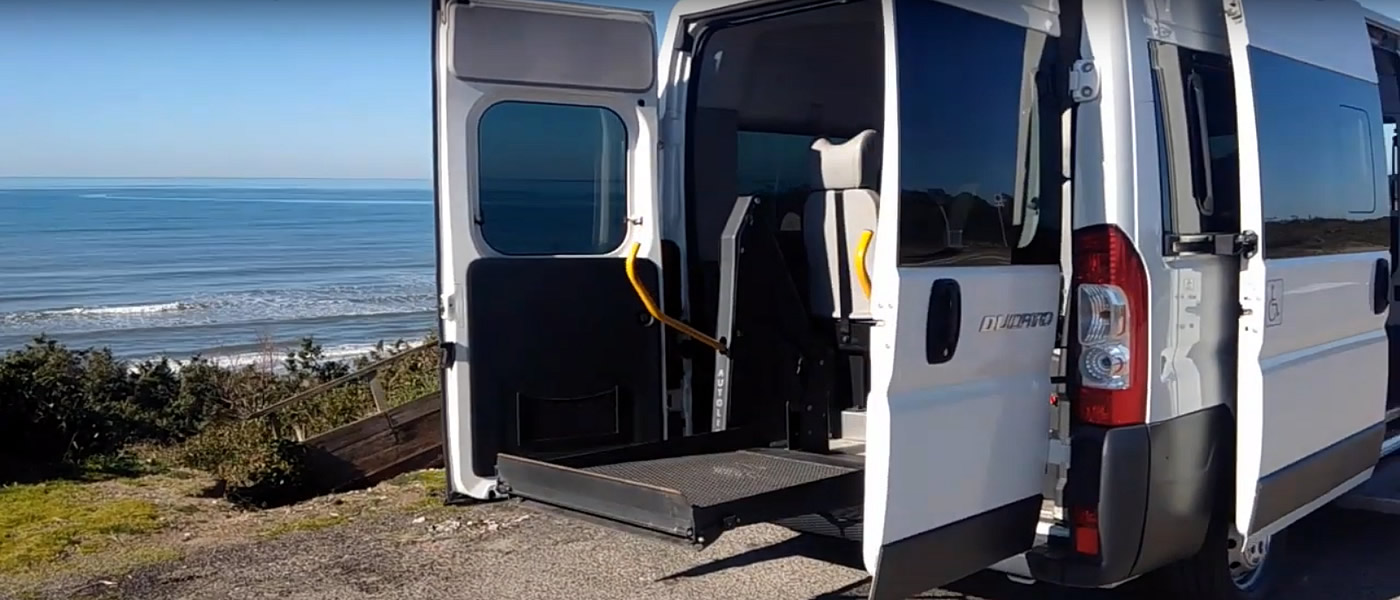 Our Adapted Van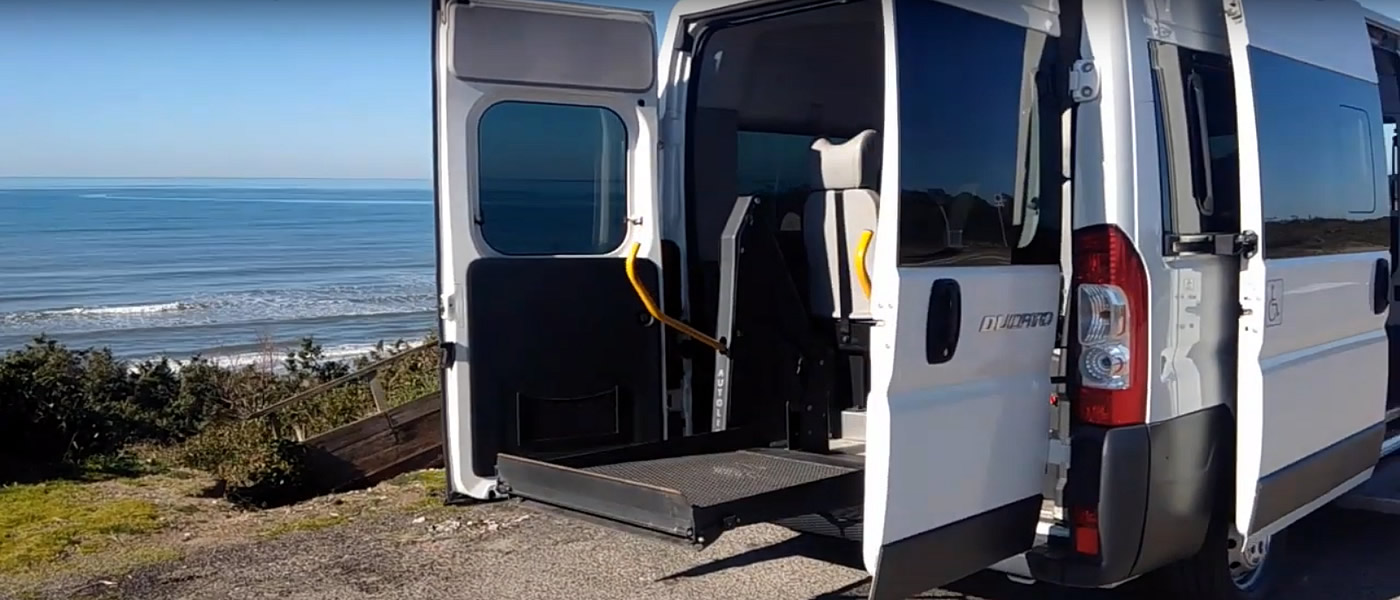 Locorotondo Wheelchair Accessible Tours
Locorotondo wheelchair accessible tours, is a characteristic Apulian village with a circular plan.
Known for its Cummerse, typical houses with a pitched roof.
Walking through the narrow streets of the historic center it is easy to be enchanted by its fairy tale atmosphere and out of time, between panoramic views and ancient churches.
The town of Locorotondo wheelchair accessible tours will intrigues you at first glance.
This splendid circular village dominates the wild panorama of the Itria Valley in Apulia.
Located in the province of Bari is a less than 10 kilometers from Alberobello.
For its undeniable charm, the country has been counted among the most beautiful villages in Italy and hence its name, round place from the latin Locus Rotundus.
The ancient heart of Locorotondo wheelchair accessible tours is a truly unique place capable of exercising suggestions and charm out of the ordinary.
This is thanks to the white huts, the cobbled streets, the elegant portals and the flowered balconies.
Private Locorotondo Wheelchair Accessible Tours
Locorotondo wheelchair accessible tours with a guide and cruise shore excursions.
Accessible Italian Holiday provide a safe and a full accessible tours around it at previewed itineraries.
Visit this rich and fascinating land with a specialised tourist guide.
Adapted van transportation specifically designed for disabled tourists traveling on holiday to Apulia.
Touring Locorotondo
Built around the year 1000, it presents itself with the expanse of white houses where the bell towers of the many churches stand out.
The Church of Addolorata was born close to the walls that originally surrounded the whole ancient village.
In the architectural tour of Locorotondo wheelchair accessible tours not to be missed is a visit to the Clock Tower.
Is dating back to the XVIII century, which was once used as a university.
The clock that once adorned the bell tower of the Mother Church of St Giorgio was placed there.
For a breathtaking view, just look out from the panoramic terrace that makes you gaze over the entire Itria Valley with the cities of Martina Franca and Cisternino on the horizon.
A curiosity concerns the Marziolla District, where the oldest Apulian Trullo is located, which dates back to 1509.
Locortondo can also be considered for a Food accessible tours and Wine accessible tours as the home of an excellent white wine.
Being one of the stages of the DOC Wine Route that develops along a path that touches historic centers, vineyards, hills and terraces of great charm up to Martina Franca.
Book & Travel
Locorotondo wheelchair accessible tours to Apulia.
Unmissable visit at it with our Apulia Accessible Tours specifically tailored to wheelchair users, reduced mobility persons and disabled with an adapted van.
Apulia Wheelchair Accessible Services
Apulia Wheelchair Friendly Hotels
Day - Venice, Tuscany
Sacramento - USA
5th May 2022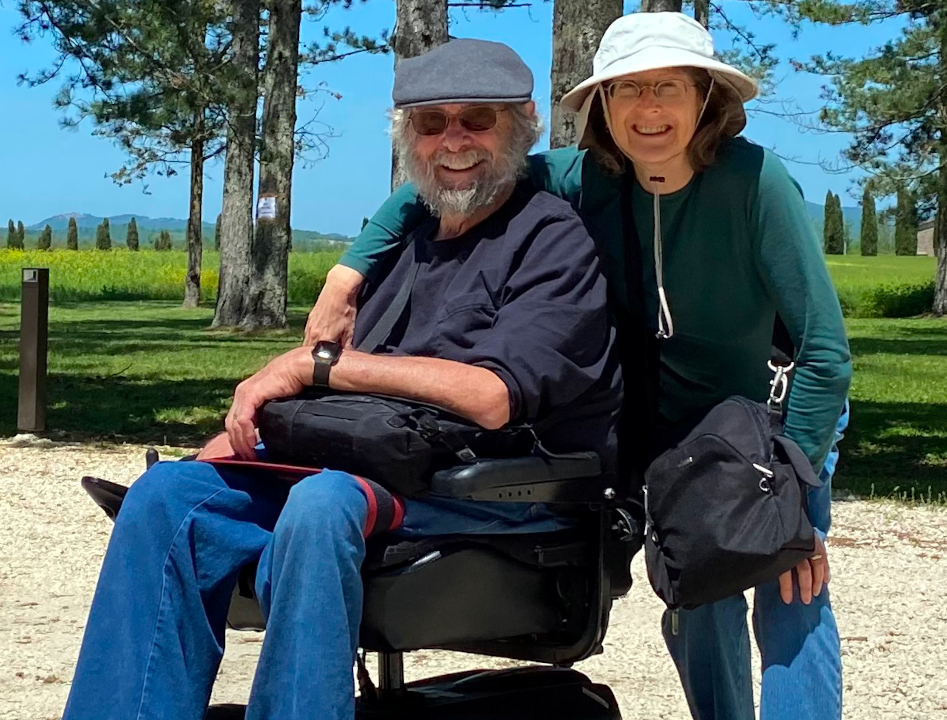 Vincenzo is superb in every way. He is extremely thorough, conscientious and honest ...
Samuel & Watkiss - Sicily
Samuel & Watkiss Families
Merton - UK
21st September 2021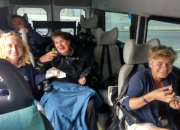 Birgisdottir - Milan
Akureyri - Iceland
15th September 2021 I contacted Accessible Italian Holiday with a very short notice about a transfer from ...
Bonelli - Umbria
Gozo - Malta
13rd September 2021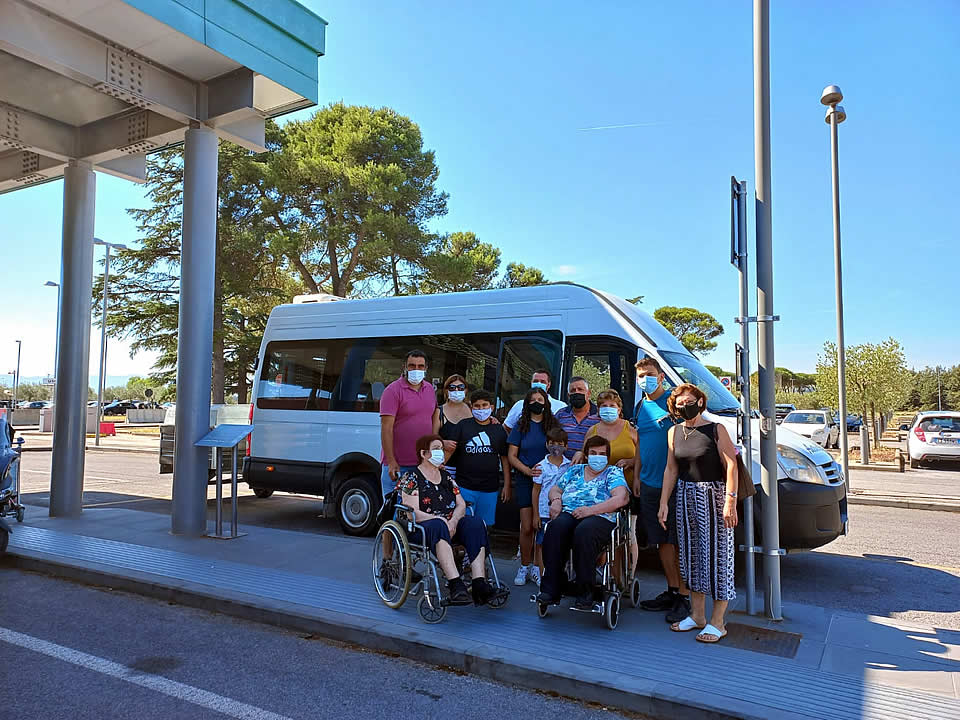 Reifein - Pisa
Atlanta - USA
16th August 2021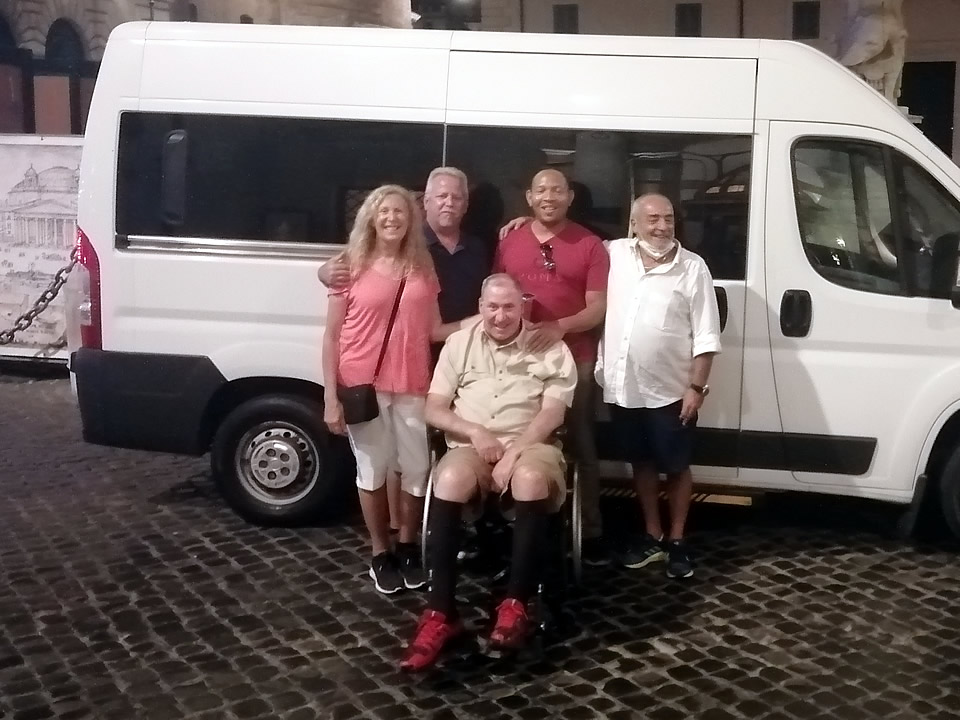 Thompson - Sicily
Triq I Assedju - Malta
20th October 2020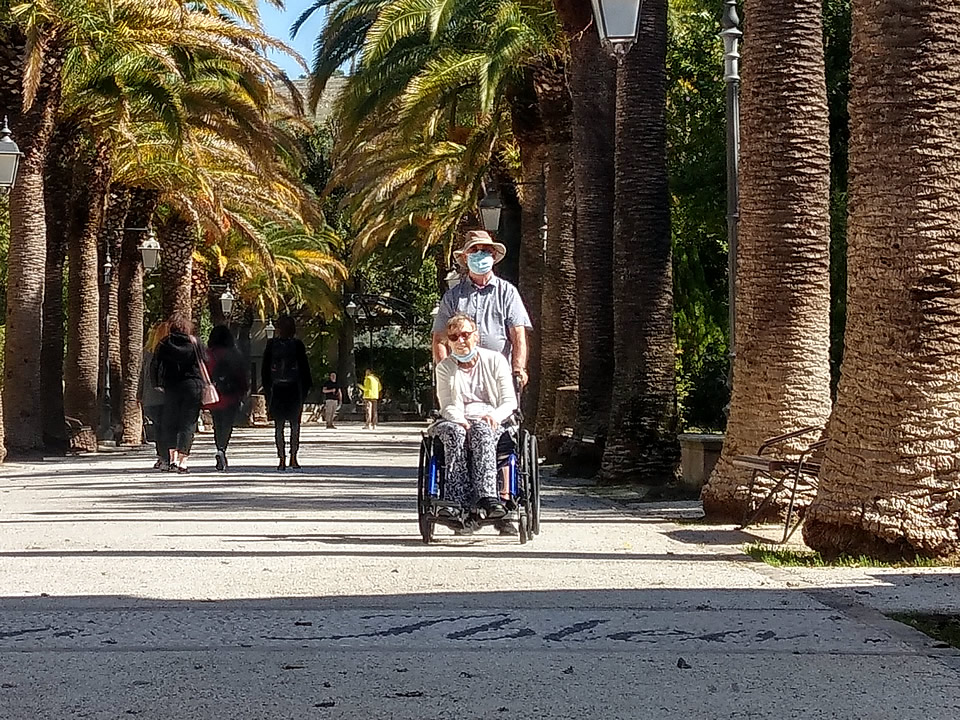 The service provided by Accessible Italian Holiday was exceptional. Vincenzo who ...
Brabant - Naples
Sainte-Catherine - France
29th June 2020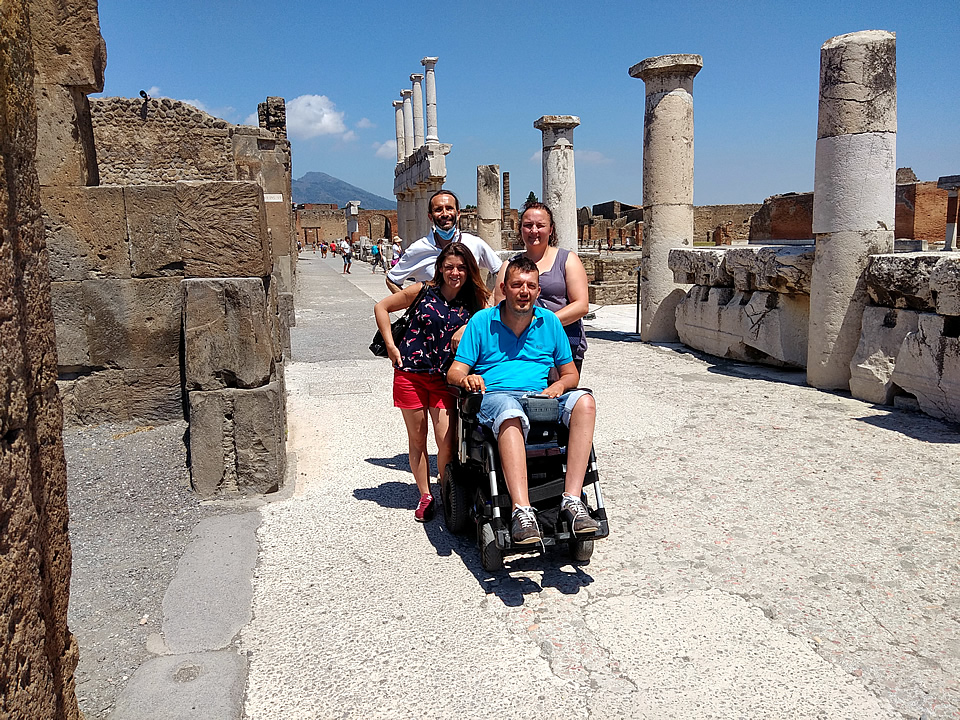 Prydun - Sicily
Hereford - UK
8th March 2020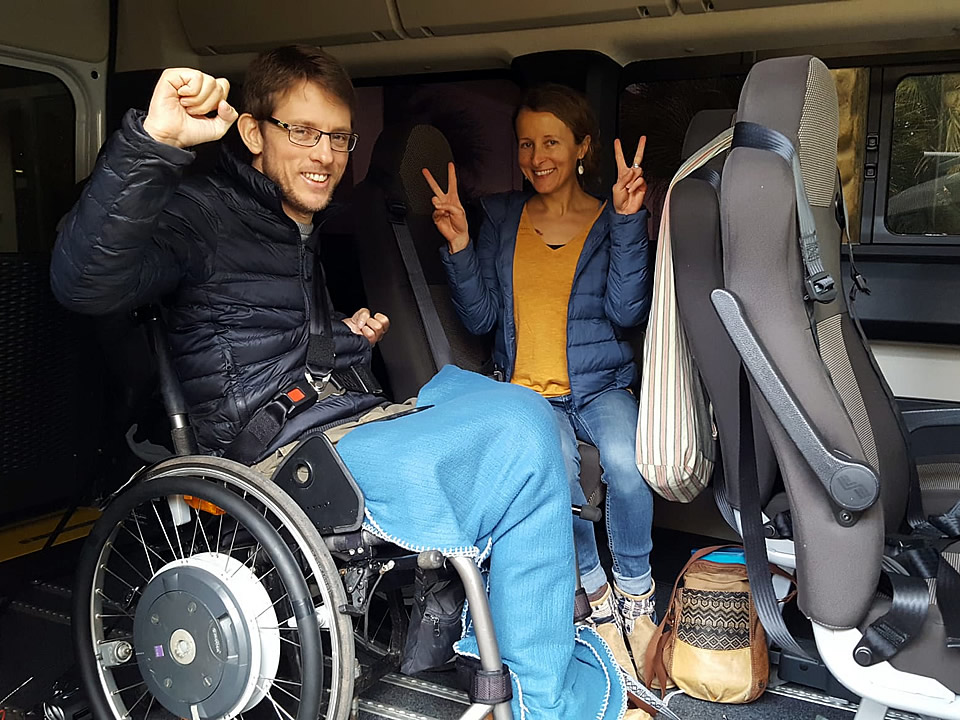 My husband ( who has a spinal cord injury and can't walk ) needed to make a last ...
Rudyk - Sorrento
New York - USA
31st October 2019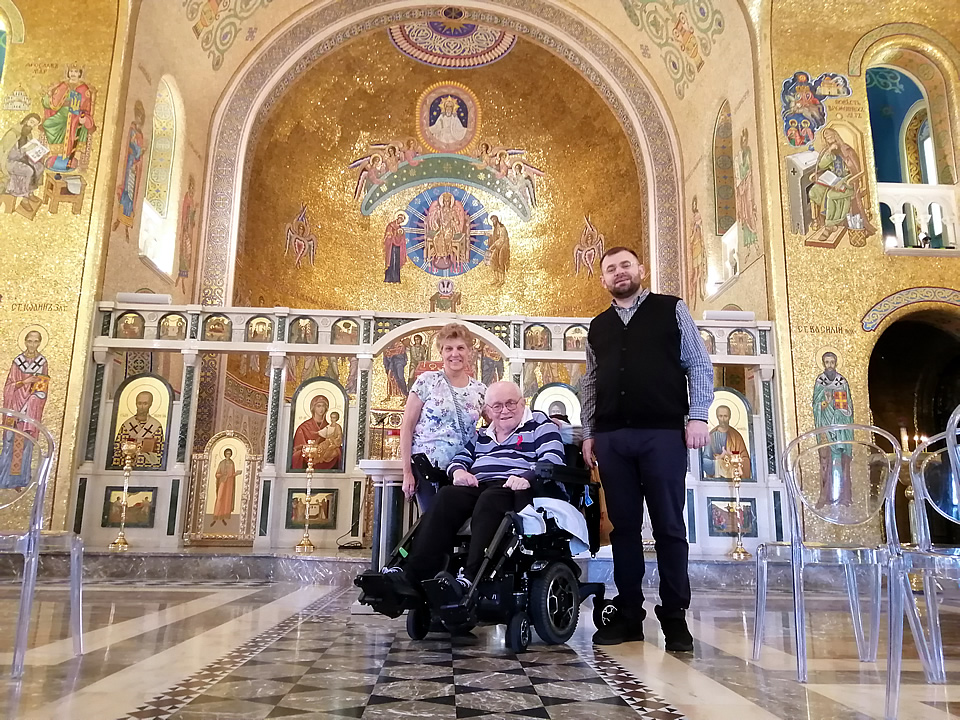 Molski- Sicily
Arizona - USA
19th September 2019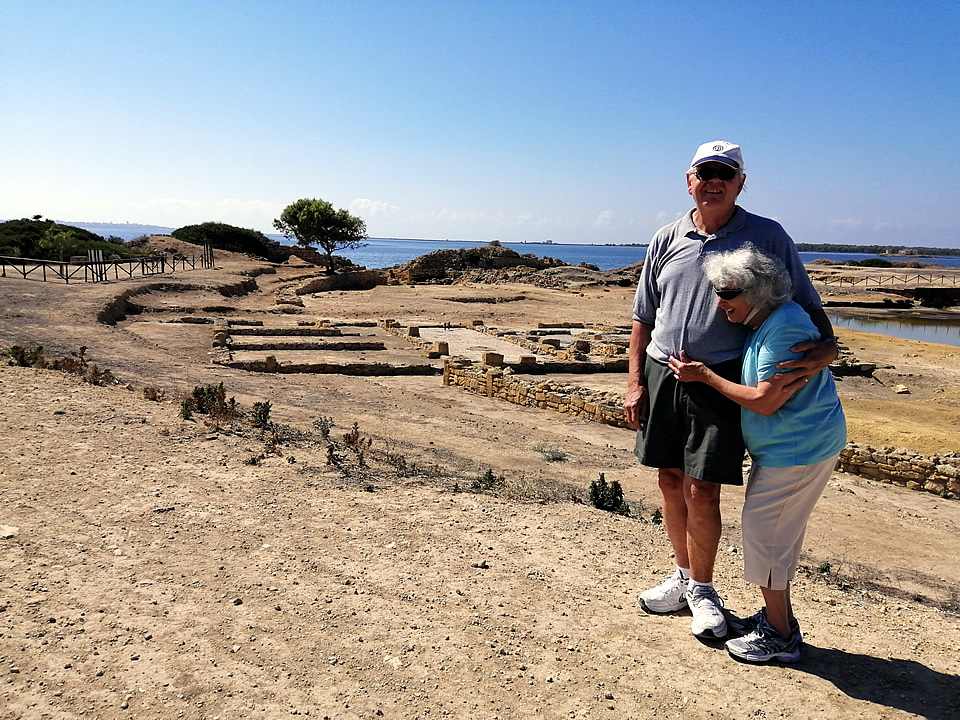 Enzo is a delight to work with. Made helpful suggestions that improved are overall ...
Burns - Bologna
Alpharetta - USA
5th August 2019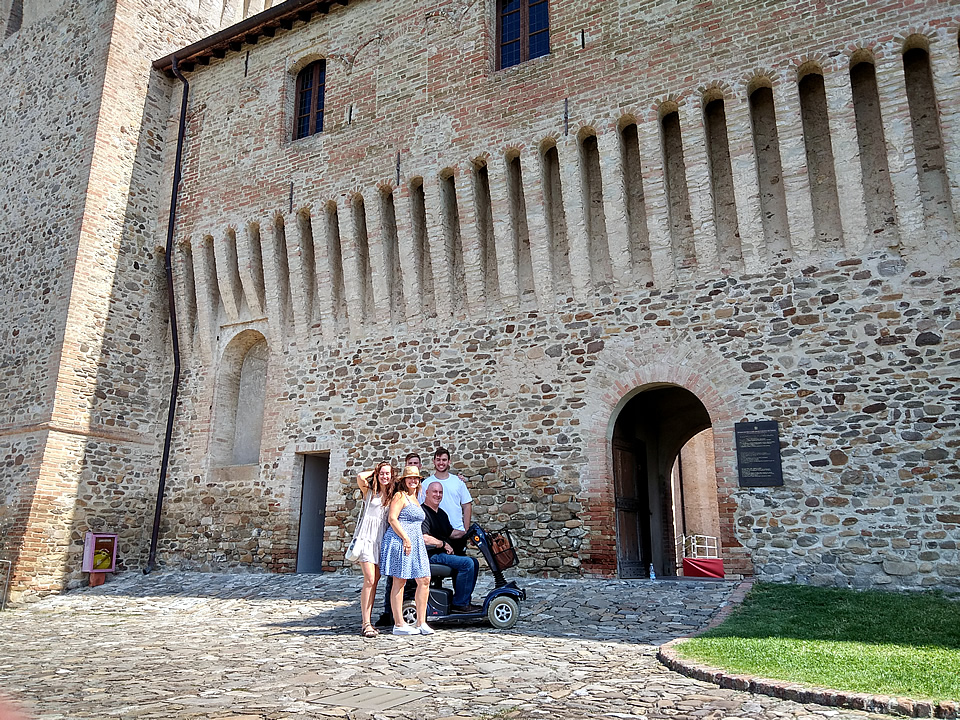 Jones - Rome
Melbourne - Australia
25th July 2019 Raaber - Venice, Lake Como, Florence
Tropiano - Umbria
Philadephia - USA
30th May 2019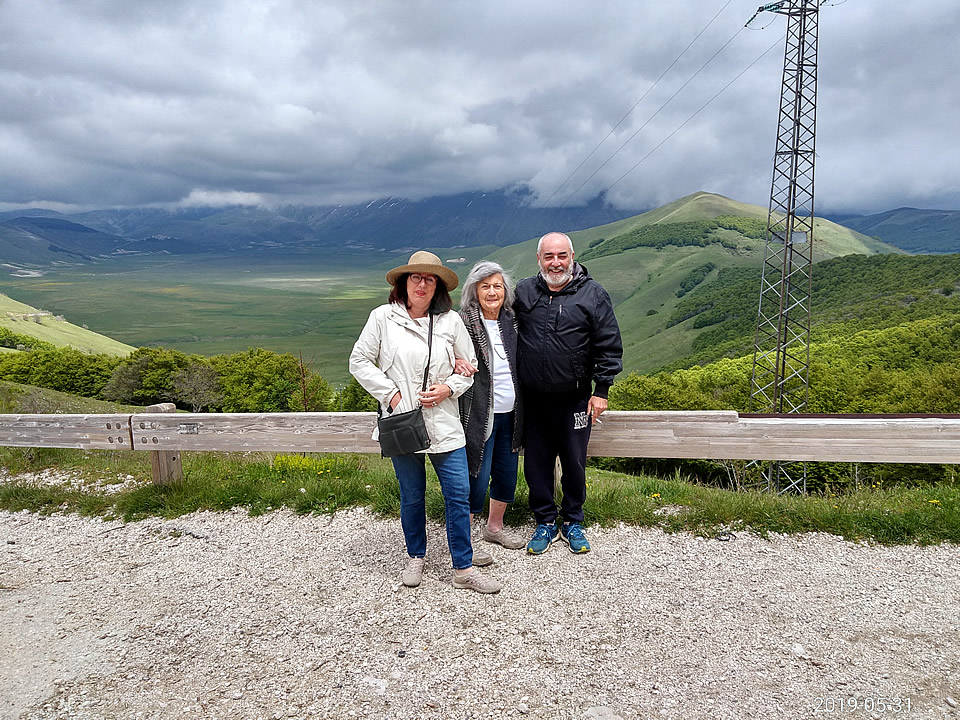 Stapley - Tuscany
Blue Mountains - Australia
17th May 2019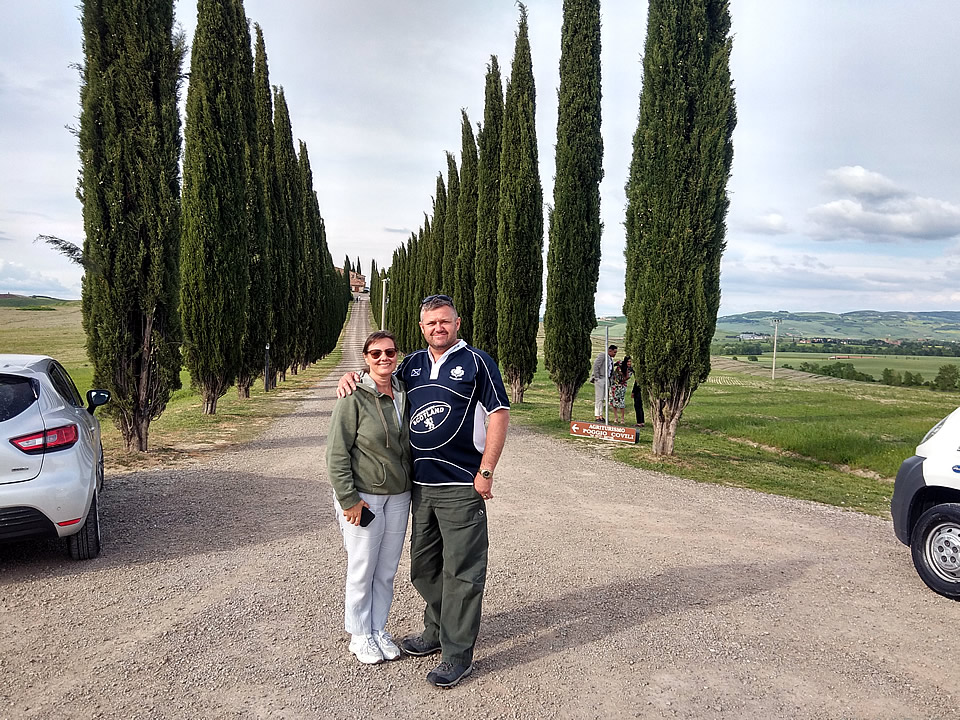 We booked two trips with Enzo, he was wonderful. At all times he made sure we got ...
Carreras - France, Swiss & Italy
Miami- USA
26th March 2019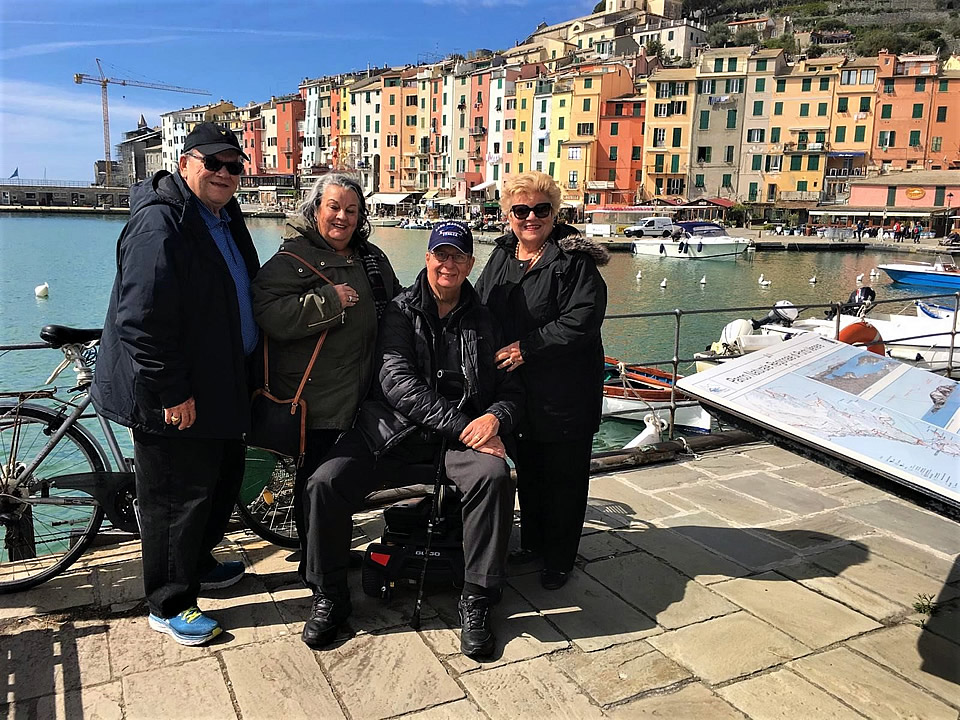 Whittle - Apulia
Cheltenham- UK
19th October 2018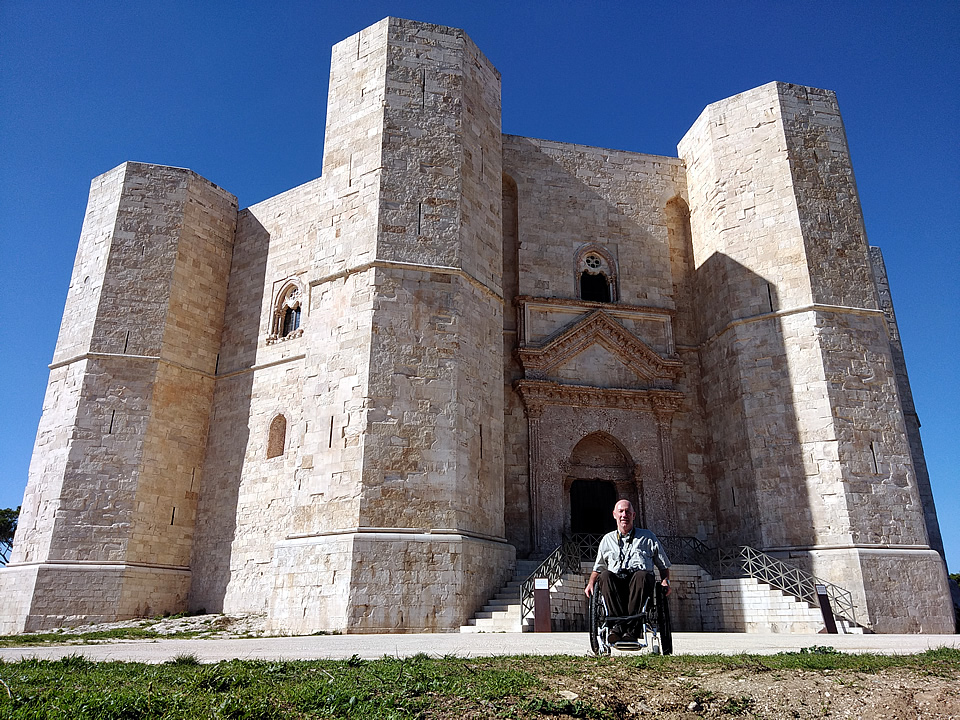 Scheer & Mallett - Apulia
Illinois- USA
5th October 2018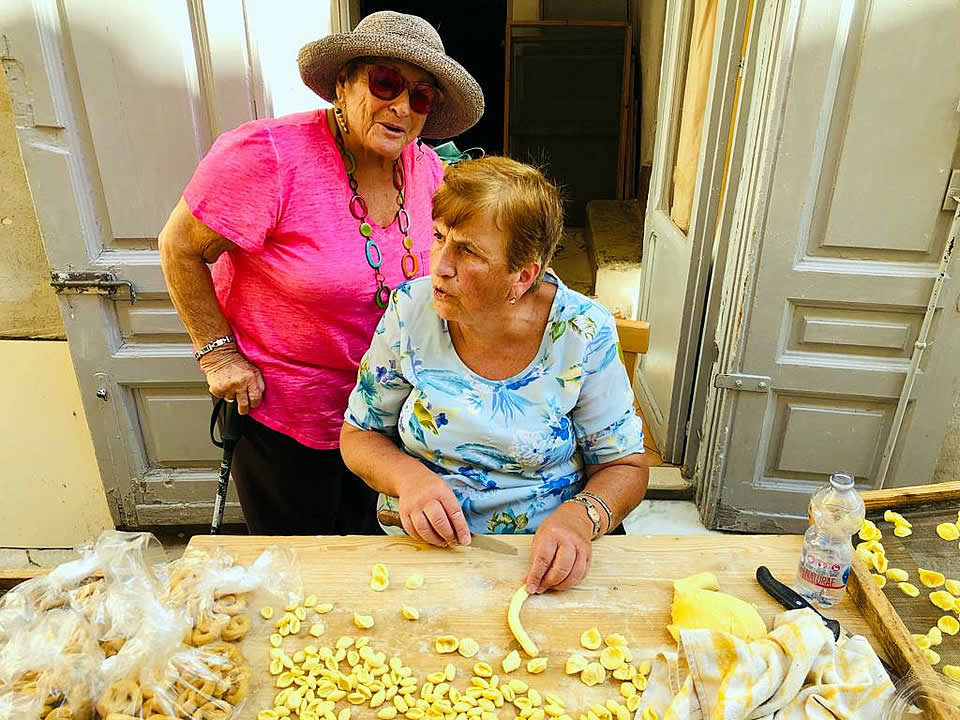 Thank you for a FABULOUS trip. We had so much fun. You were so kind , helpful and ...
Totta - Rome
Long Beach - USA
4th October 2018 Our guide was not only an excellent and reliable driver who met us on time ...
Pieples - Venice Rome Apulia
Miami- USA
14th September 2018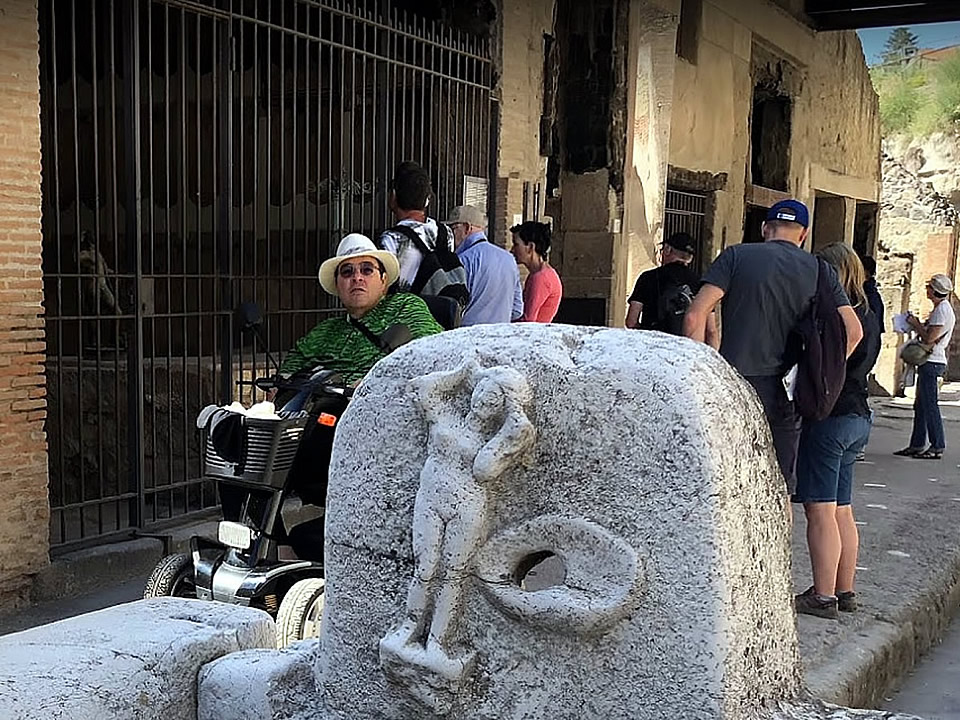 Our family of 4 had a wonderful trip because of Accessible Italian Holidays. Here ...