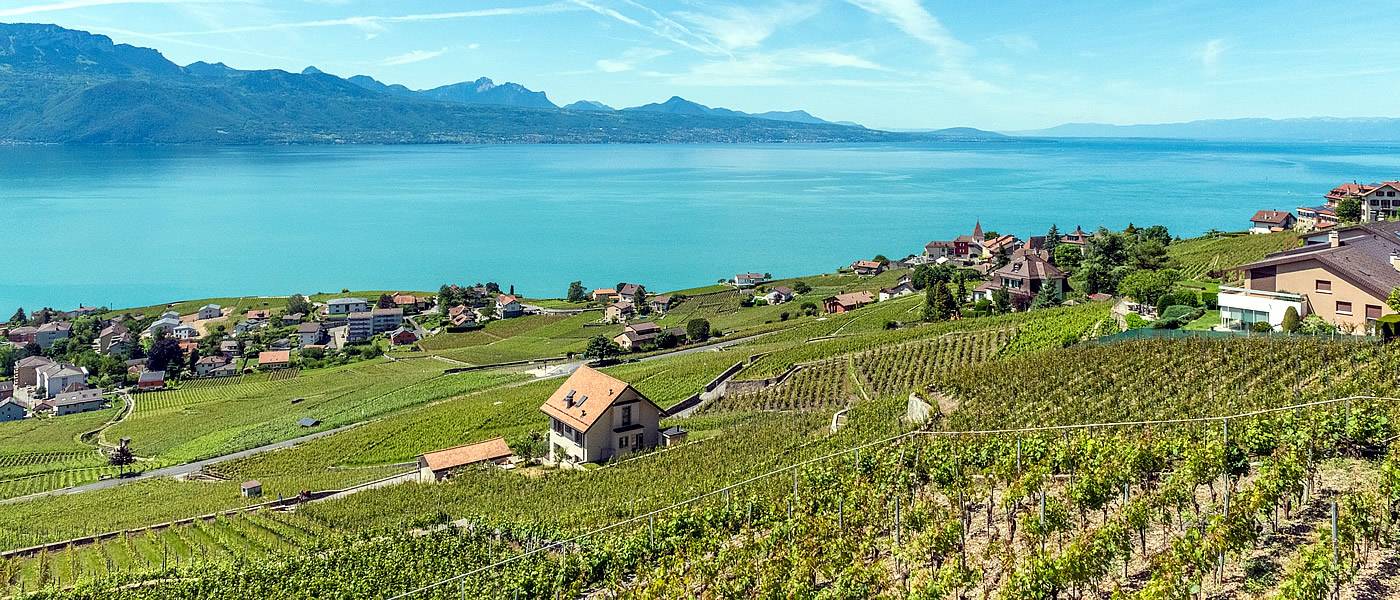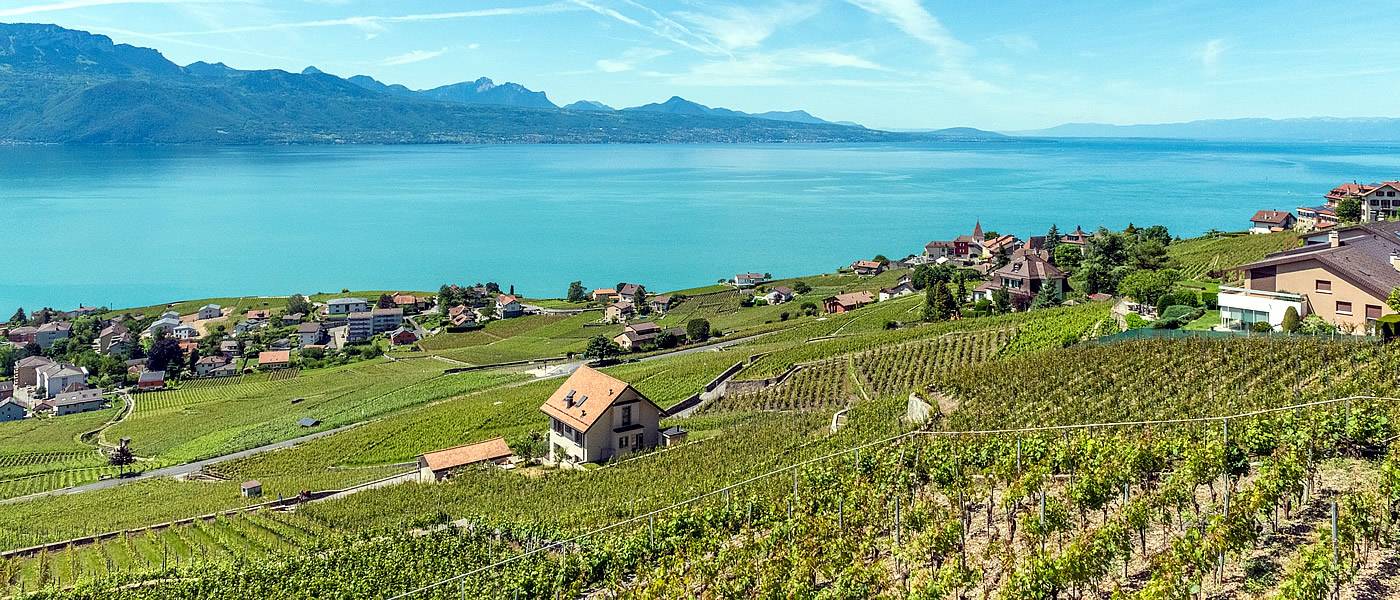 French Canton Wheelchair Accessible Tours
French Canton Wheelchair Accessible Tours
French Canton wheelchair accessible tours Switzerland holidays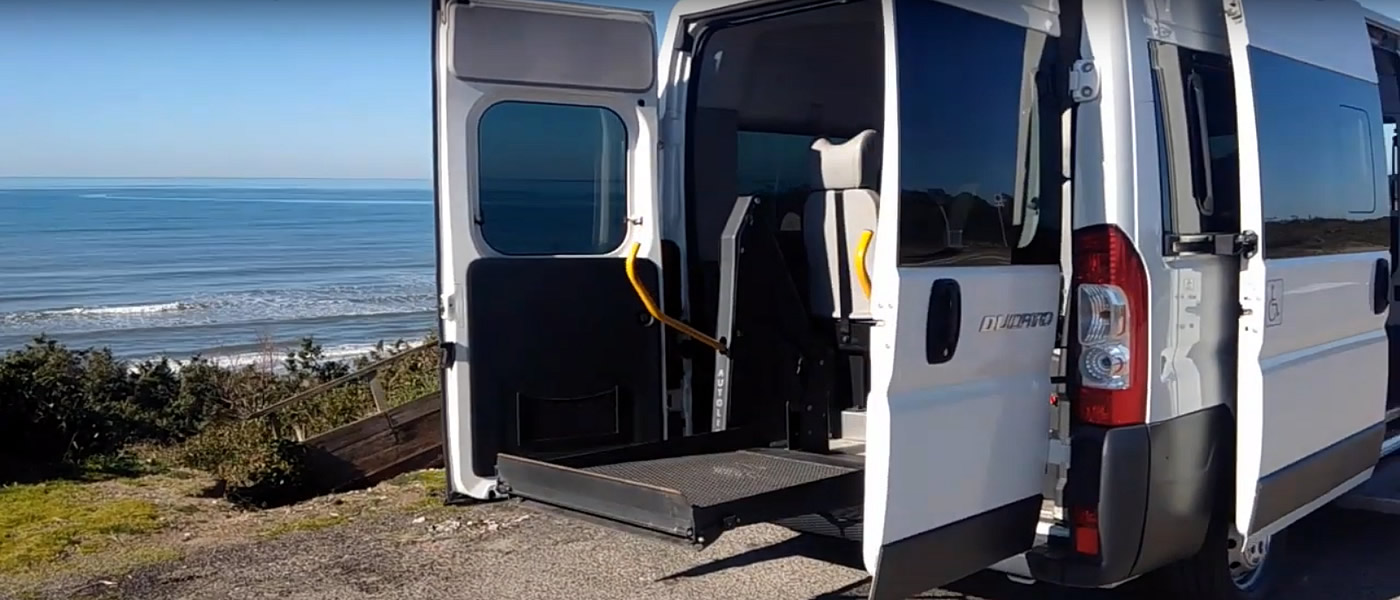 Our Adapted Van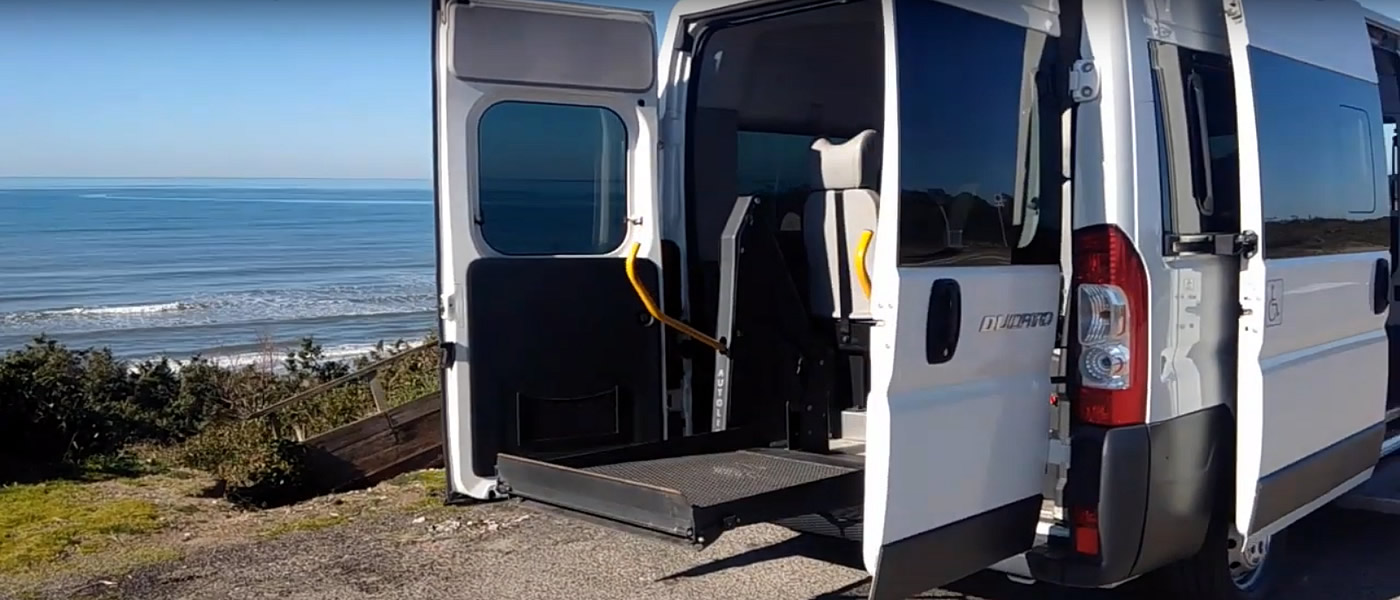 French Canton wheelchair accessible tours, is a land of relaxation and a very suggestive holiday.
Chosen over the years by writers, painters, musicians and artists who have appreciated this corner of peace and tranquility over the centuries.
Located in the south-west of Switzerland, in the French speaking area between the Lakes of Geneva and Neuchâtel.
They were joined by businessmen, congressmen and tourists.
It is one of the largest regions with four different types of territory.
The area of Lakes, the Alps, the Countryside and the Jura Plateau.
French Canton Wheelchair Accessible Tours
We are providing a safe and a full accessible tours around previewed accessible itineraries.
Disabled friendly accessible services includes professional guided tours.

Visit this rich and fascinating land with an exclusive private French Canton wheelchair accessible tours.
Adapted van transportation specifically designed for wheelchair users tourists combined an holiday to Italy across Switzerland.
Touring Switzerland
Lake Geneva, lis ocated at an altitude of 372 meters above sea level.
Is the lowest part of the region, while the highest is the Diablerets massif (3209 meters).
The official language is French, but all official Swiss languages ​​are spoken and understood.
French Canton wheelchair accessible tours is very popular thanks to its enchanting nature and temperate climate.
The atmosphere of tranquility that reigns throughout the territory is combined with an environment of great security much appreciated by all.
Lausanne has become an exceptional place for those who love to travel and discover the discreet charm of a small city that has the spirit of the big cities, dynamic, exuberant and full of humanity.
Booking and Travel
French Canton wheelchair accessible tours and Accessible Italian Holiday provide a safe and a full accessible hotels accommodations and excursions around Switzerland.
Previewed itineraries with adapted van specifically tailored for wheelchair users and disabled while on holiday.
Moreover we are offering a range of full accessible accommodations with full standard disabled facilities.
Hotels, Bed & Breakfast previously viewed and took all measurements and photos for your peace of mind while you are enjoy the vacation with your family.
Many sites in Switzerland are free barrier for disabled.
Add your French Canton wheelchair accessible tours by adapted van, once you have choose the accommodations from a Accessible Accommodations, on the booking form.

Chillon Castle
Chillon Castle is located on a rock on the shore of Lake Geneva. The water castle ( Wasserburg ) ...

Fribourg
Fribourg wheelchair accessible tours is the economic capital of the French Canton and gastronomic ...

Geneva
In the French Canton, there is Geneva wheelchair accessible tours, a city of Alpine inspiration where ...

Gruyères
Gruyères is a charming medieval village built on the top of a hill, completely immersed in a pre ...

Lausanne
Lausanne is a picturesque city to say the least is located in the Canton of Vaud, in Switzerland, a ...

Montreux
Montreux is a Swiss town located on the shores of Lake Geneva and kissed by the afternoon sun at ...
Neuchâtel
Neuchâtel, located on the southern slopes of the Jura Massif, is a picturesque city of medieval origins ...
Switzerland wheelchair accessible Services
Switzerland wheelchair friendly accessible Hotels
Day - Venice, Tuscany
Sacramento - USA
5th May 2022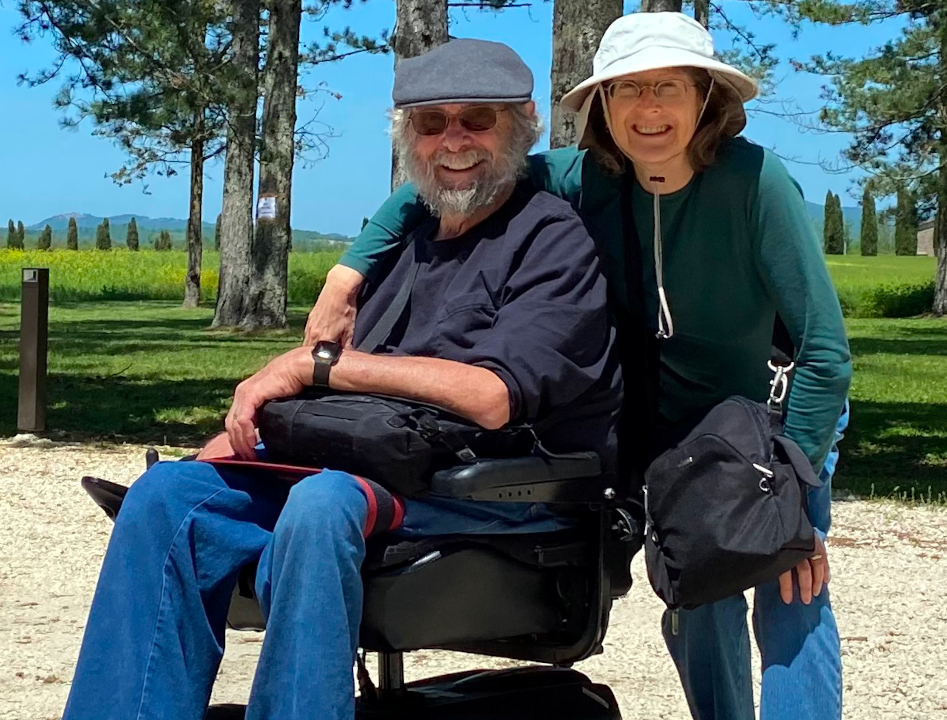 Vincenzo is superb in every way. He is extremely thorough, conscientious and honest ...
Samuel & Watkiss - Sicily
Samuel & Watkiss Families
Merton - UK
21st September 2021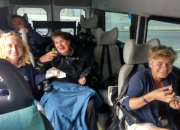 Birgisdottir - Milan
Akureyri - Iceland
15th September 2021 I contacted Accessible Italian Holiday with a very short notice about a transfer from ...
Bonelli - Umbria
Gozo - Malta
13rd September 2021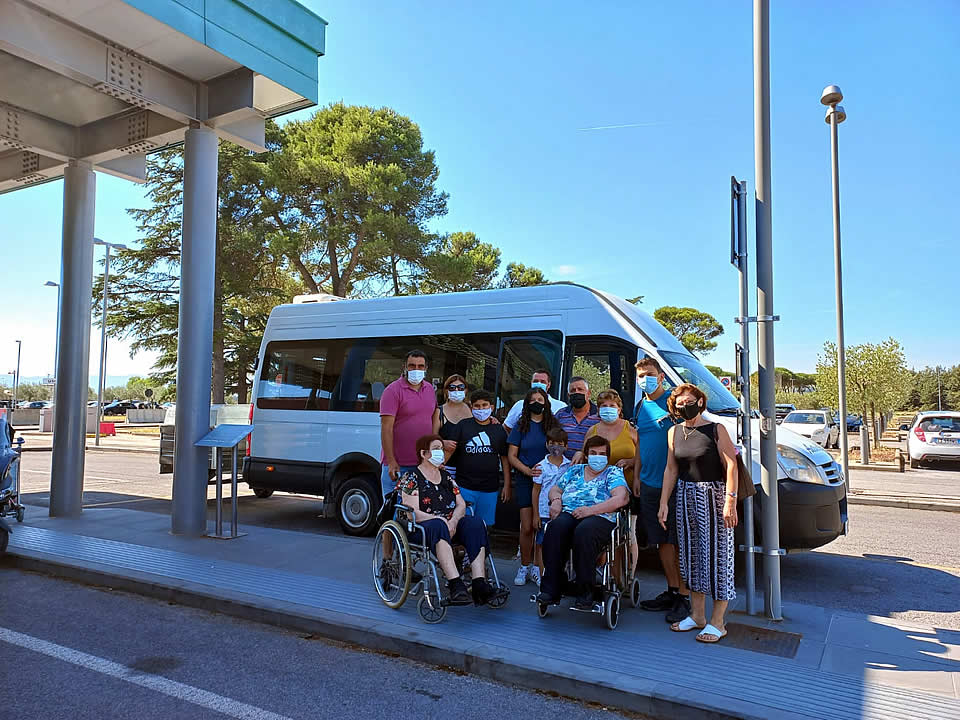 Reifein - Pisa
Atlanta - USA
16th August 2021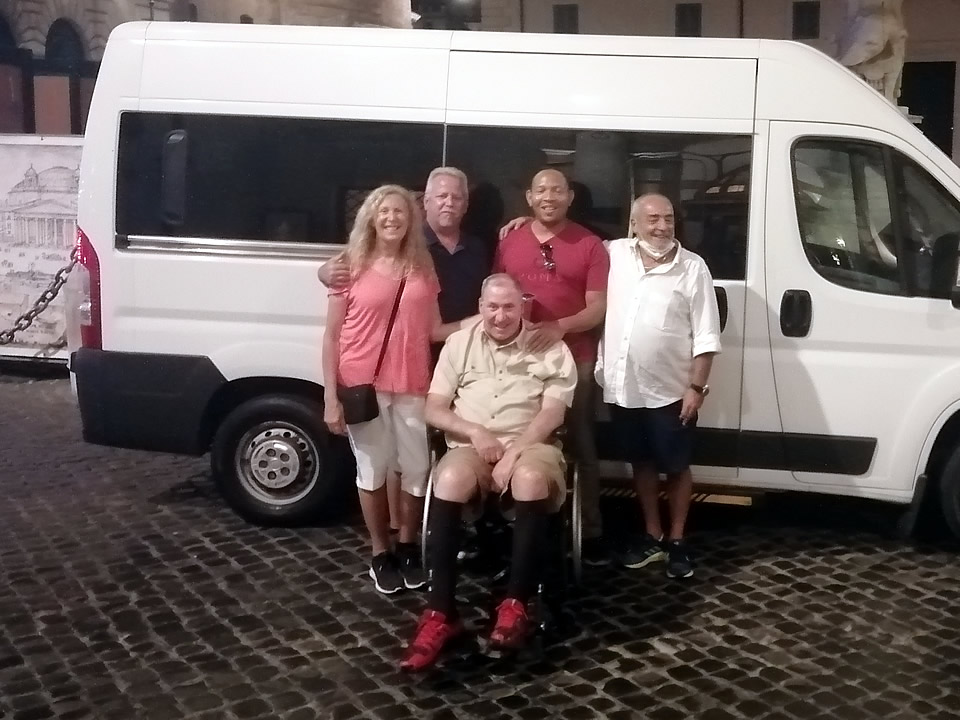 Thompson - Sicily
Triq I Assedju - Malta
20th October 2020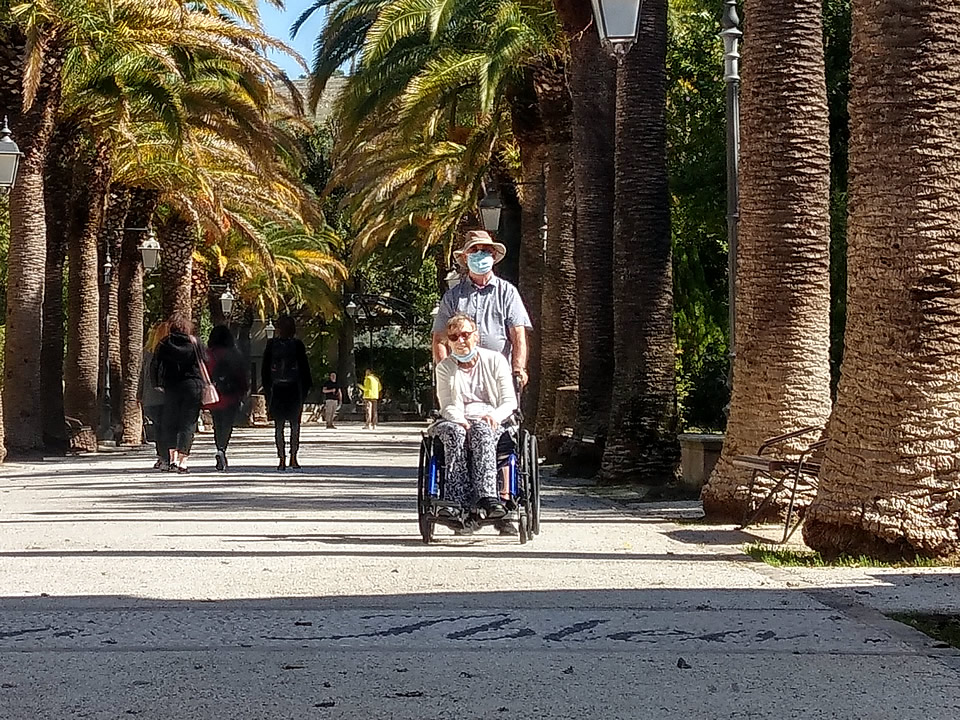 The service provided by Accessible Italian Holiday was exceptional. Vincenzo who ...
Brabant - Naples
Sainte-Catherine - France
29th June 2020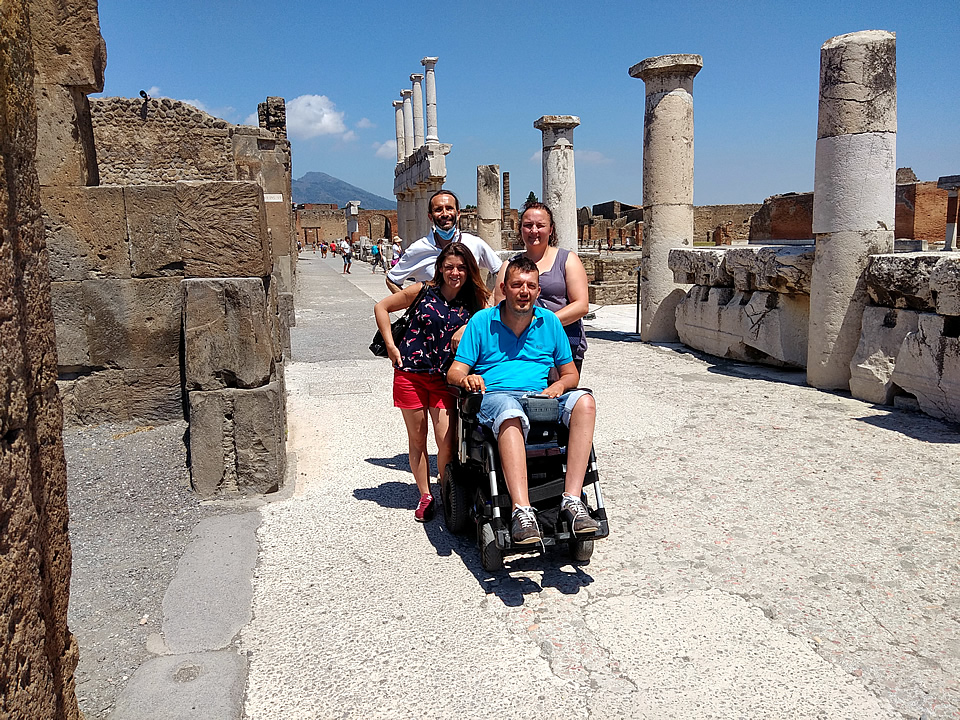 Prydun - Sicily
Hereford - UK
8th March 2020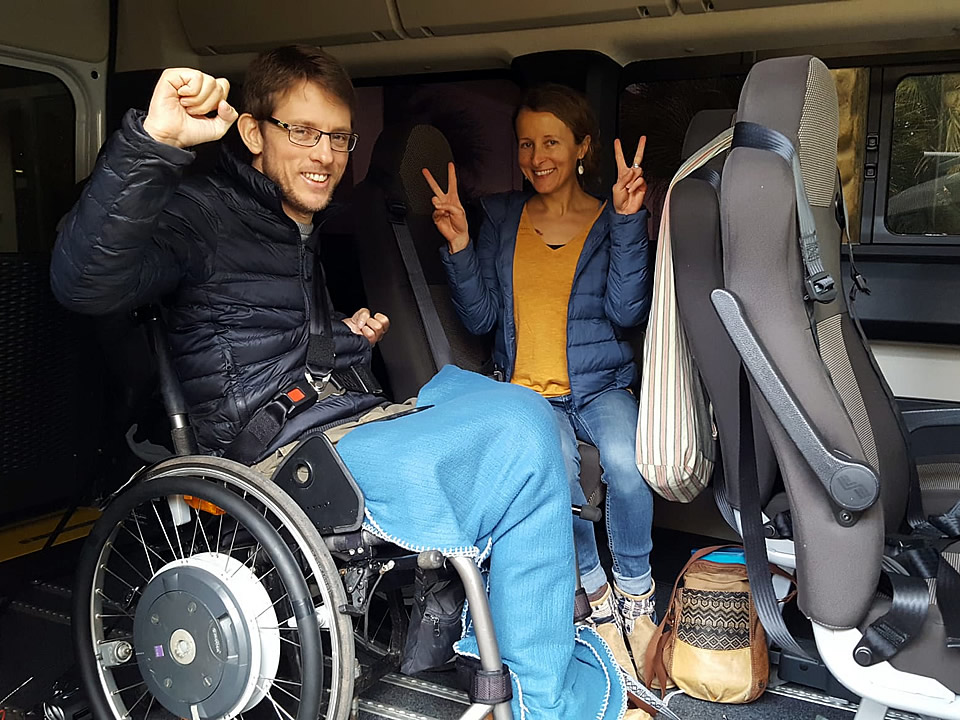 My husband ( who has a spinal cord injury and can't walk ) needed to make a last ...
Rudyk - Sorrento
New York - USA
31st October 2019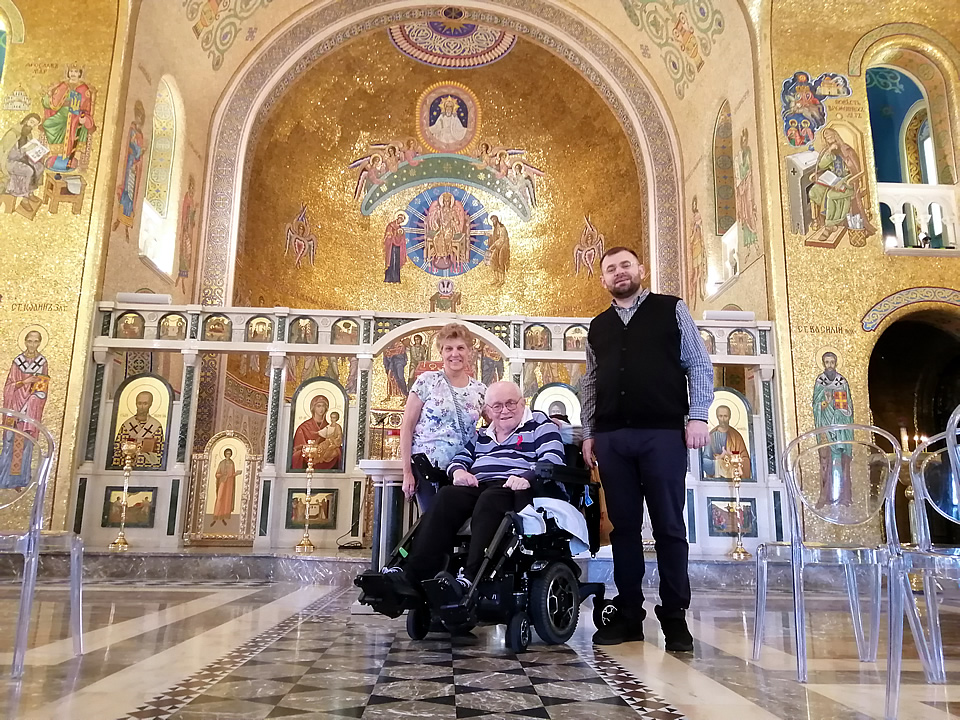 Molski- Sicily
Arizona - USA
19th September 2019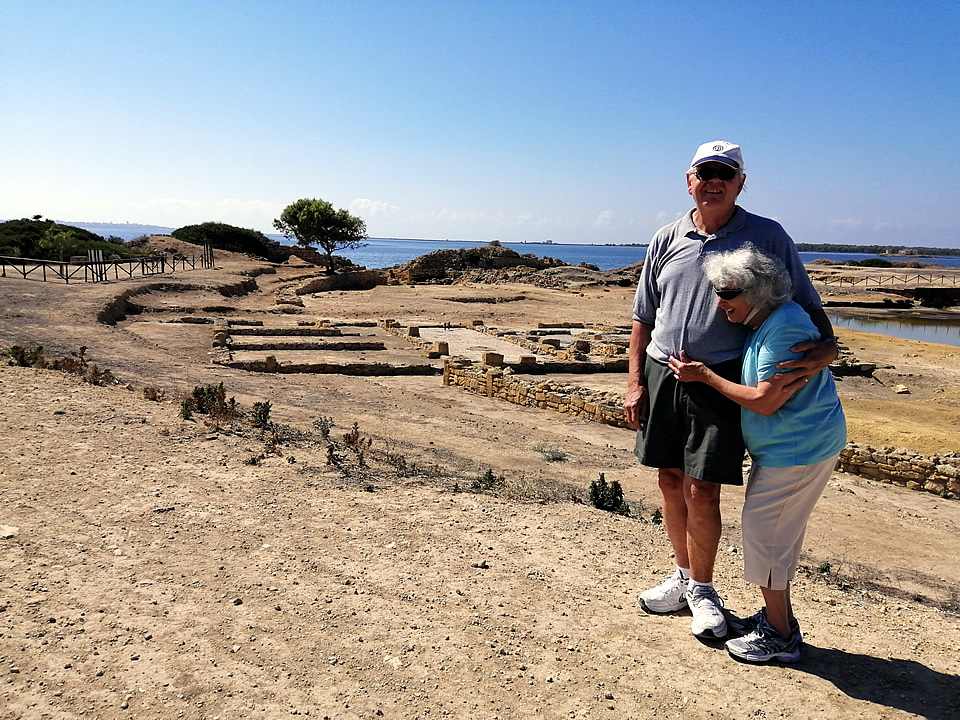 Enzo is a delight to work with. Made helpful suggestions that improved are overall ...
Burns - Bologna
Alpharetta - USA
5th August 2019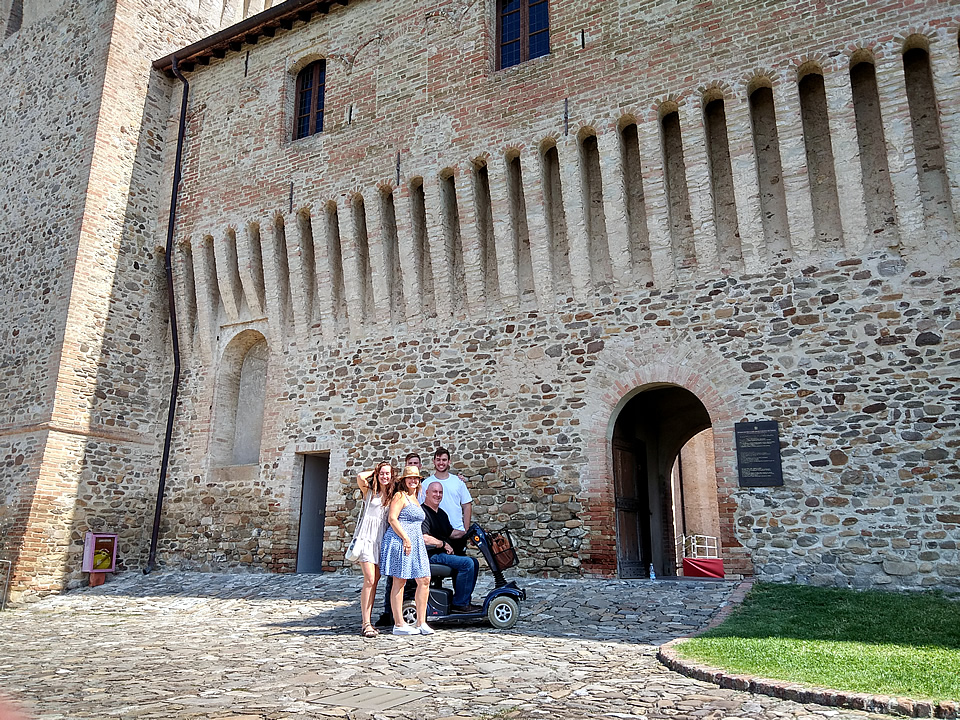 Jones - Rome
Melbourne - Australia
25th July 2019 Raaber - Venice, Lake Como, Florence
Tropiano - Umbria
Philadephia - USA
30th May 2019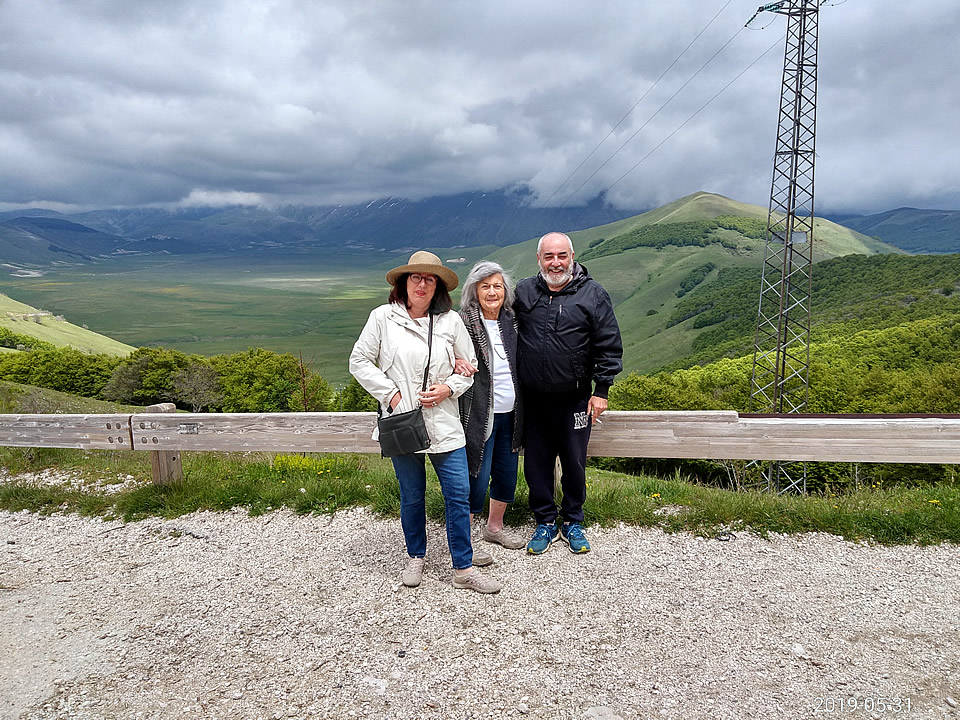 Stapley - Tuscany
Blue Mountains - Australia
17th May 2019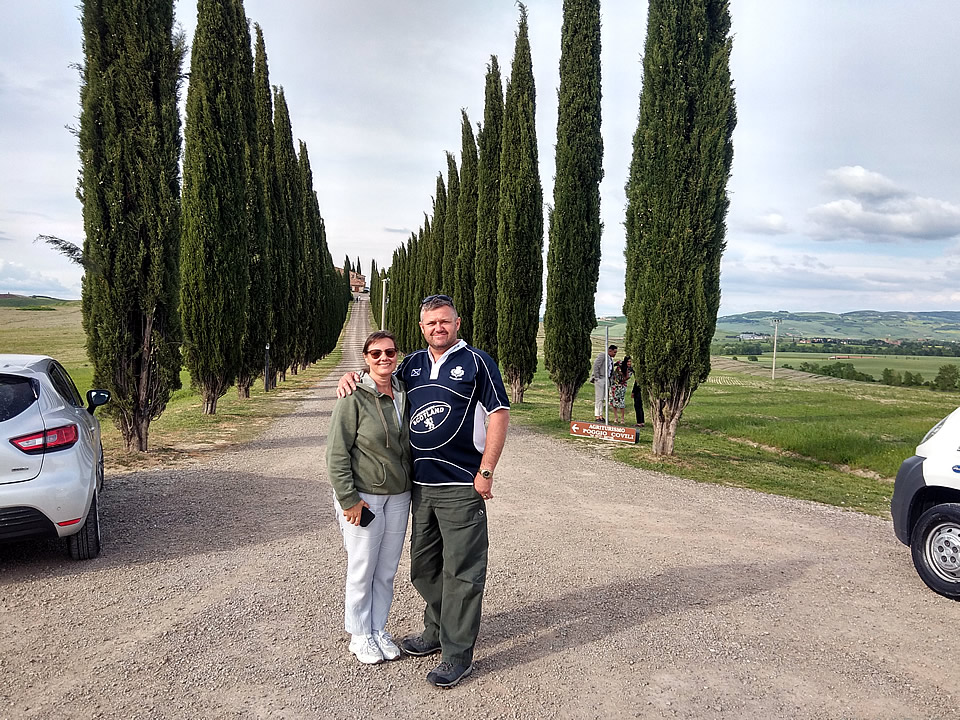 We booked two trips with Enzo, he was wonderful. At all times he made sure we got ...
Carreras - France, Swiss & Italy
Miami- USA
26th March 2019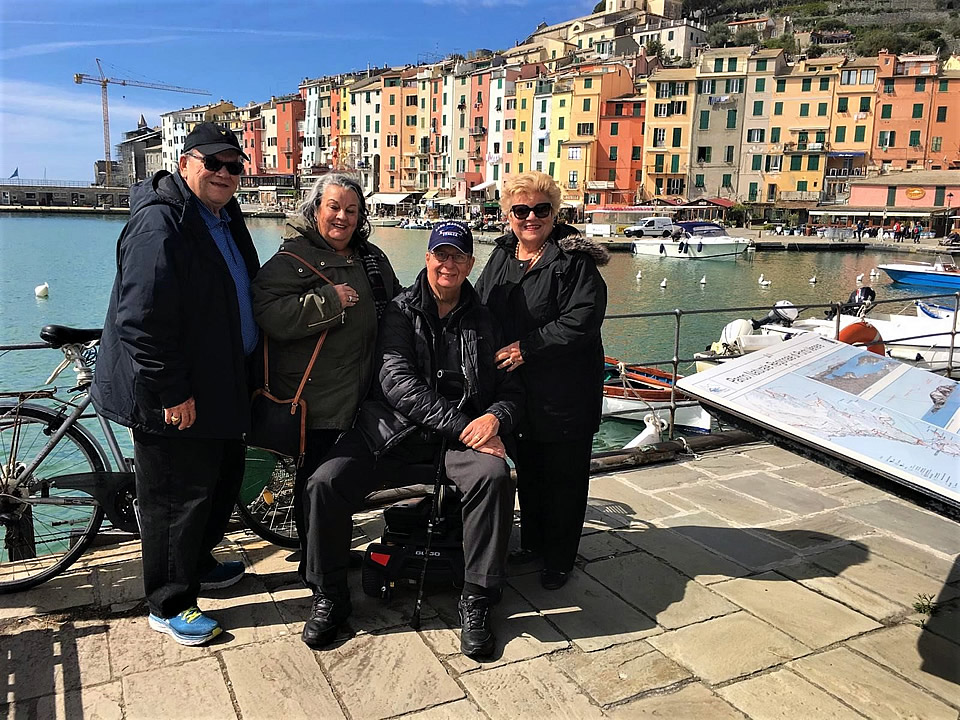 Whittle - Apulia
Cheltenham- UK
19th October 2018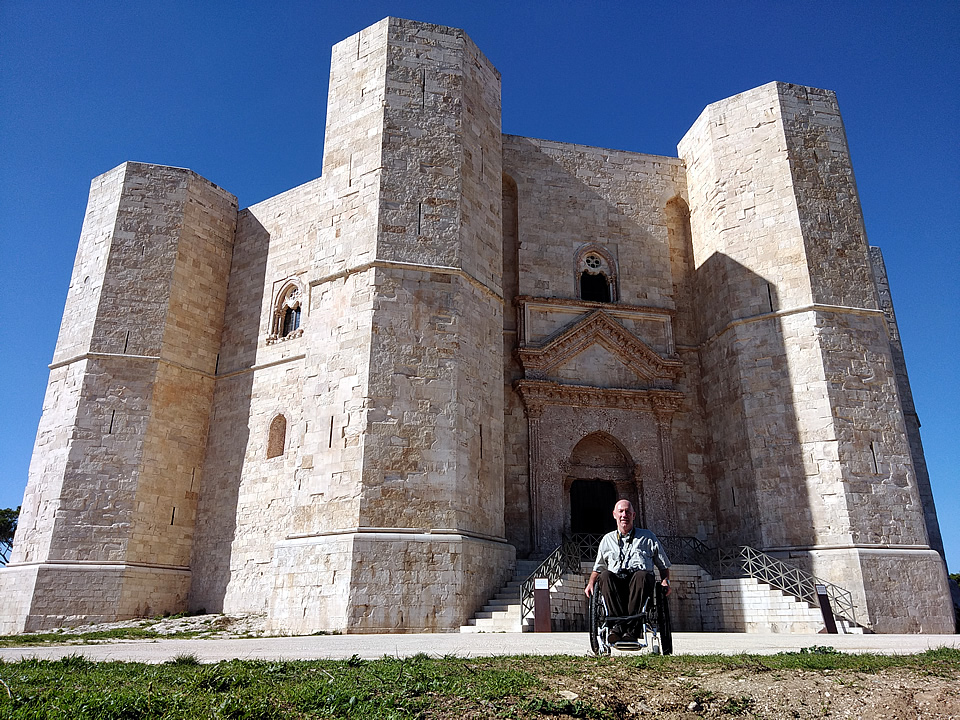 Scheer & Mallett - Apulia
Illinois- USA
5th October 2018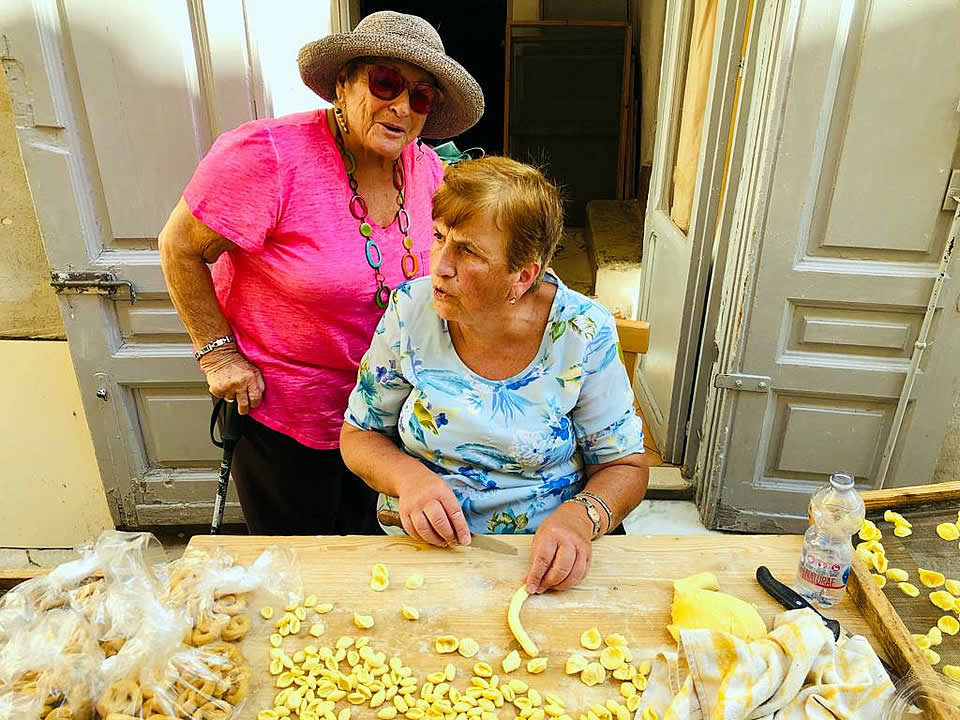 Thank you for a FABULOUS trip. We had so much fun. You were so kind , helpful and ...
Totta - Rome
Long Beach - USA
4th October 2018 Our guide was not only an excellent and reliable driver who met us on time ...
Pieples - Venice Rome Apulia
Miami- USA
14th September 2018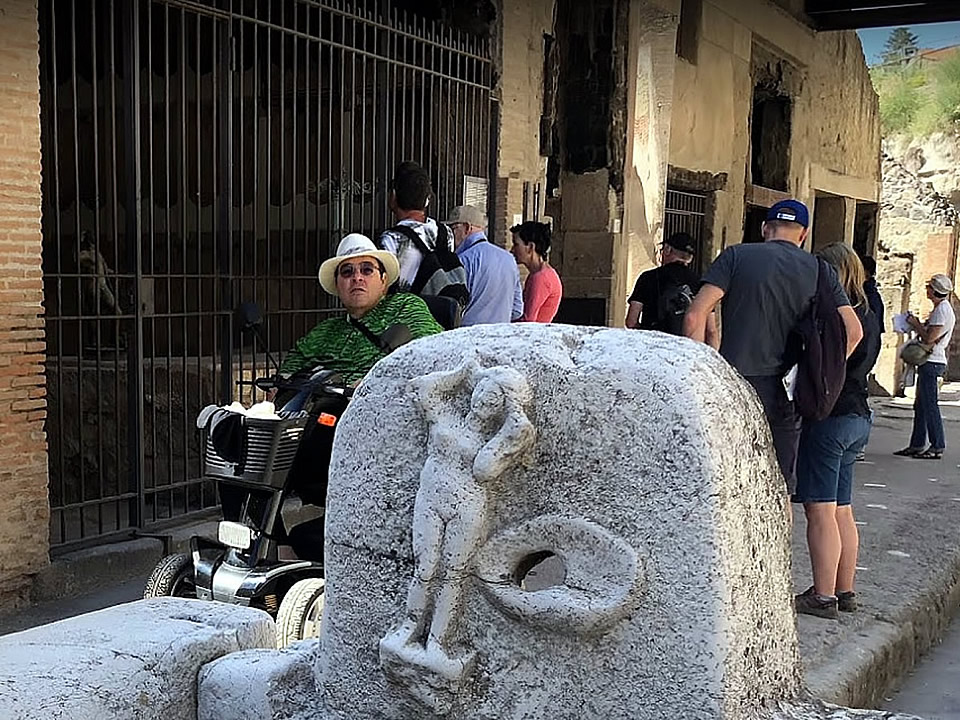 Our family of 4 had a wonderful trip because of Accessible Italian Holidays. Here ...