Catania Accessible Shore Excursions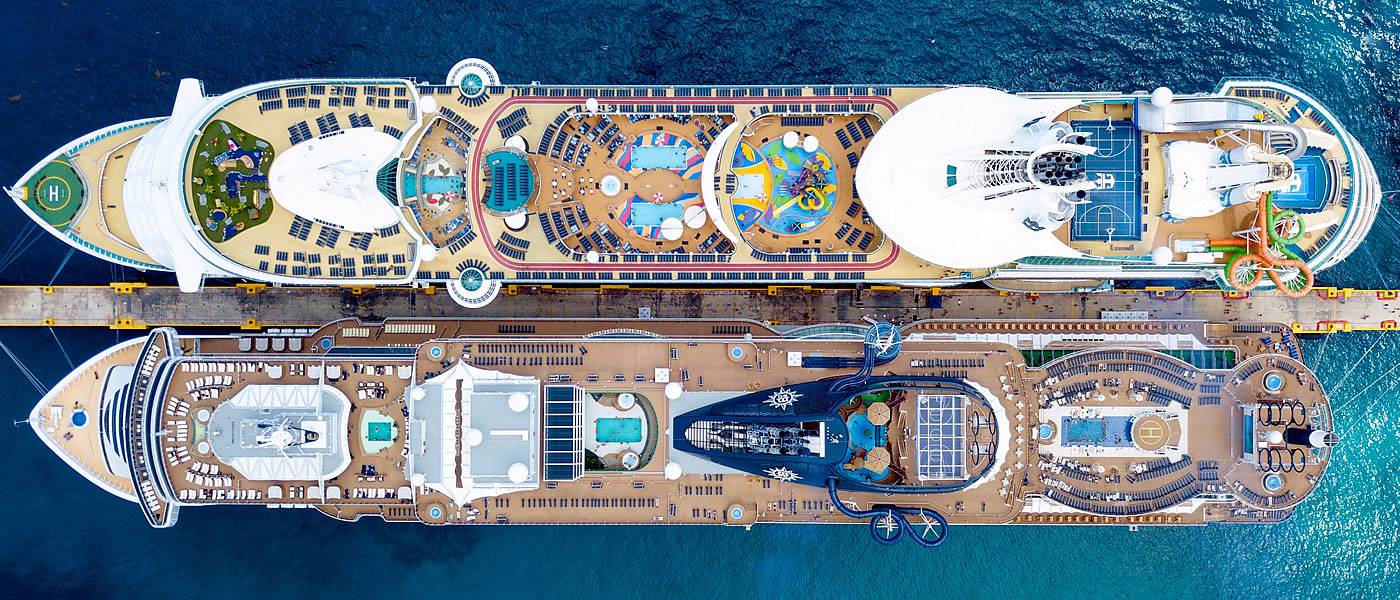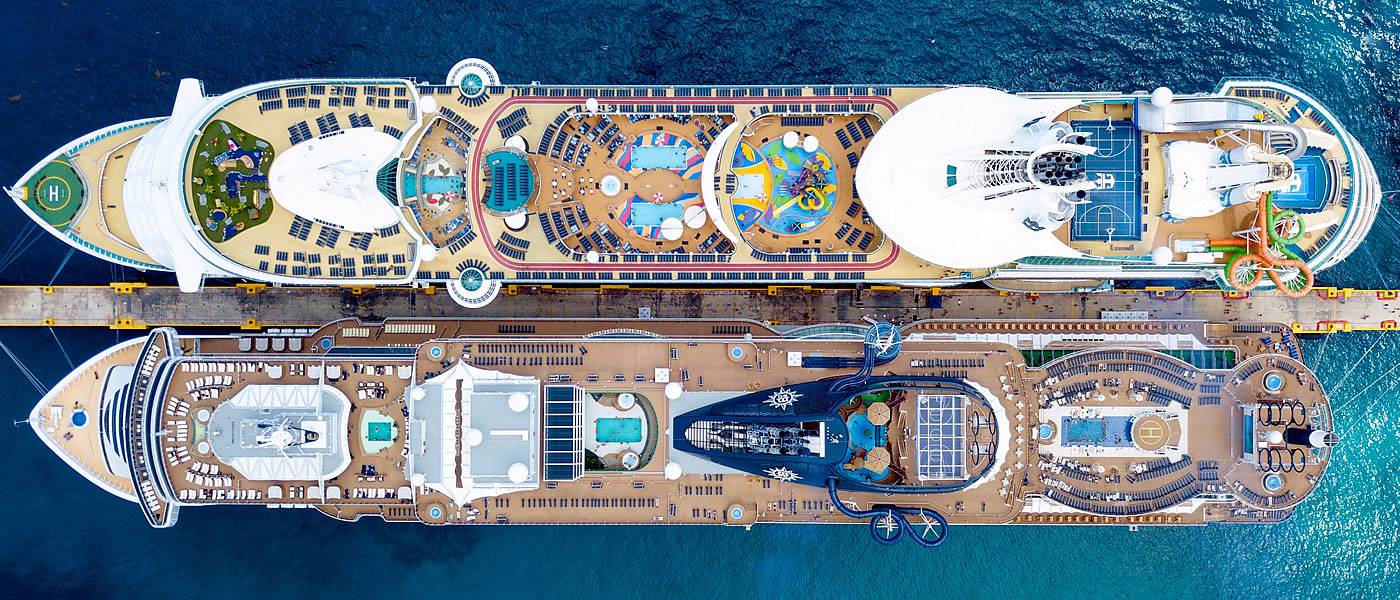 Catania Wheelchair Accessible Shore Excursions
Catania Wheelchair Accessible Shore Excursions
Catania Wheelchair Accessible Shore Excursions In Sicily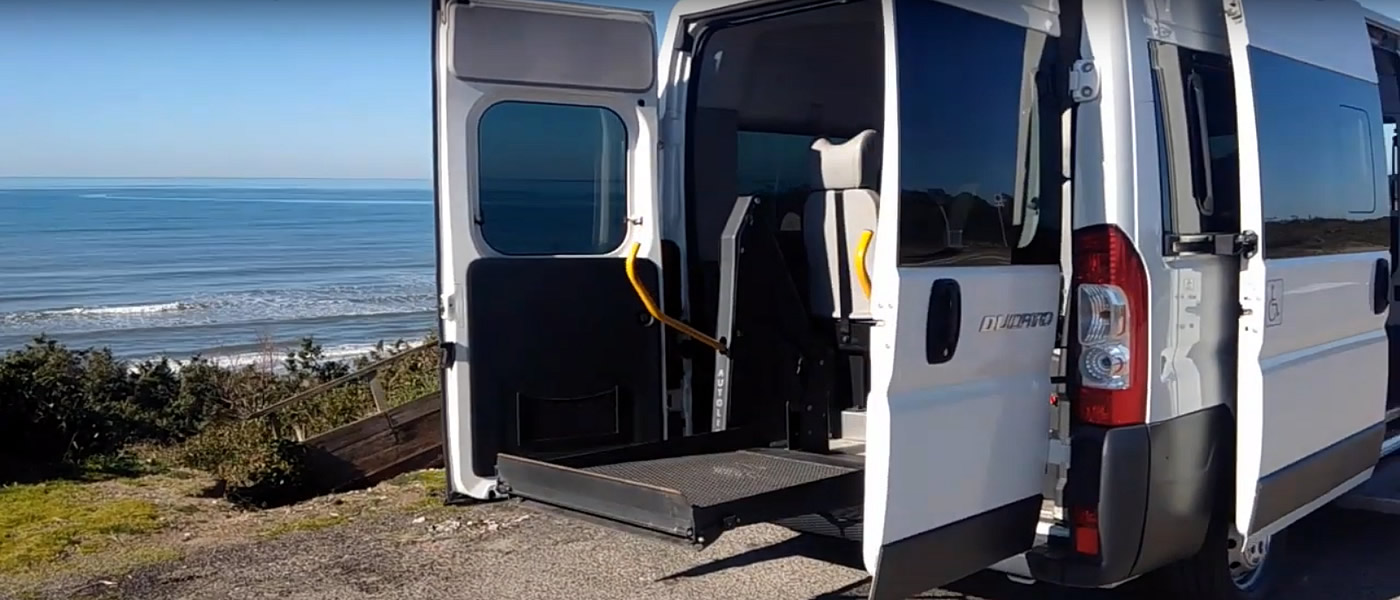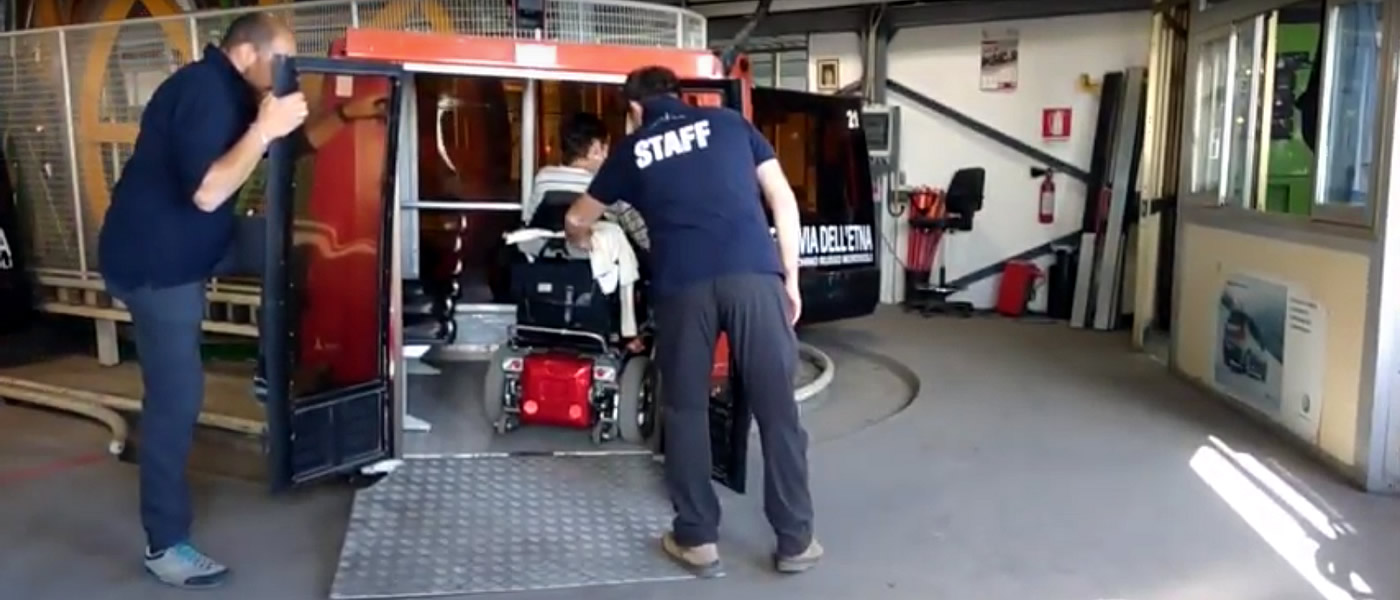 Our Adapted Van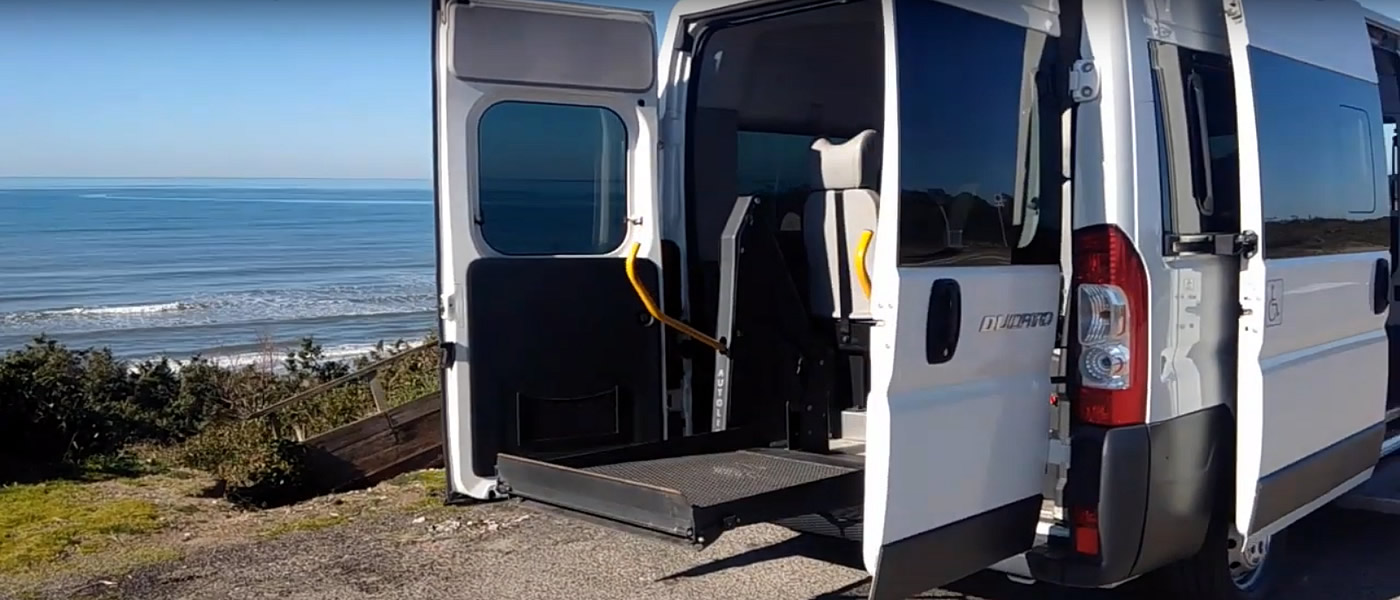 Mount Etna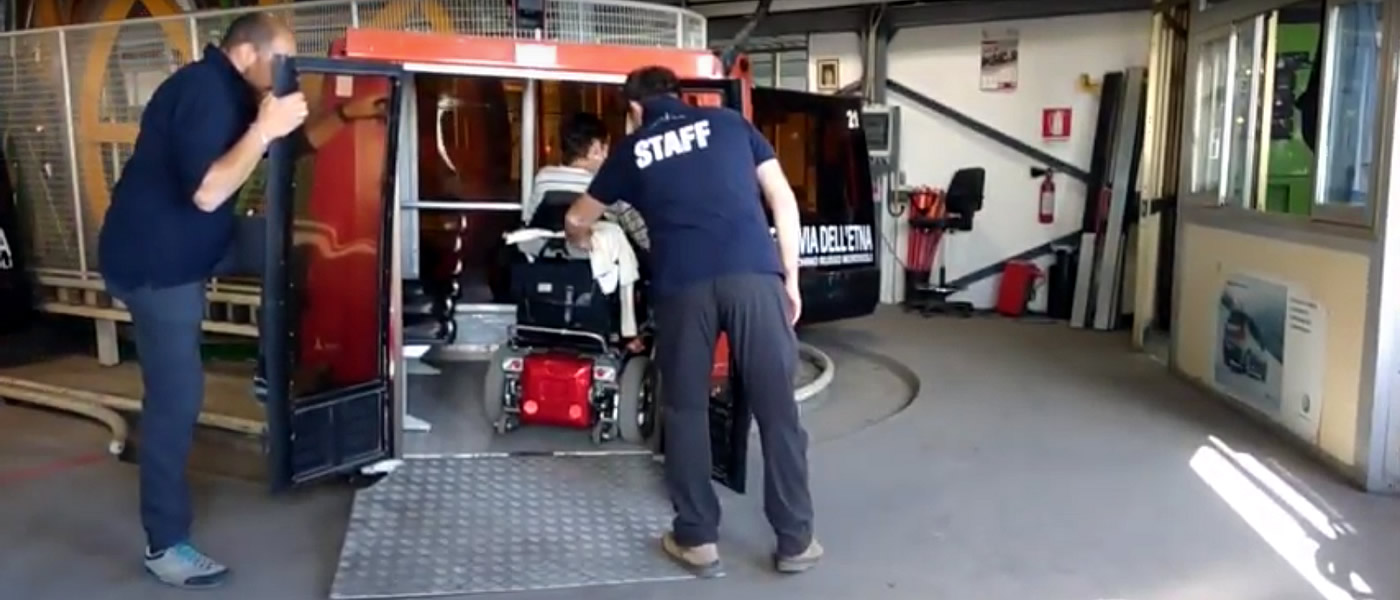 Catania wheelchair Shore excursions
Catania wheelchair shore excursions, overlooking the Ionian Sea, is one of the pearls of Sicily and is an ancient port city at the foot of Mount Etna.
A splendid city of art, an undisputed example of Sicilian Baroque and for this Unesco Heritage it has always had a special charm that attracts thousands of cruise passengers every year.
Cruise ships dock primarily at the Central Protruding Pier and will occasionally also moor at the Levante Pier.
The port is located a few steps from the historic center and the railway station.
The terminal is integrated into the urban fabric and is the starting point of the WaterFront, an essential condition for the development of the cruise sector.
The stops of the ships vary from 6 to 8 hours.
Catania wheelchair shore excursions is historically a privileged destination for cruise tourism.
The port has three docks primarily dedicated to the docking of cruise ships and a passenger reception terminal.
Managed by the Catania wheelchair shore excursions Cruise Port company, which operates under the control of Global Ports Holding, one of the largest port operators in the sector. in the world.
Sicily Accessible Shore Excursions
Eastern Sicily, with its very rich cultural, monumental, landscape and eno-gastronomic heritage has always been a precious cultural deposit of great international appeal.
There are therefore various offers of excursions for the people of cruise passengers.
Syracuse, Taormina and Etna, have seen new destinations such as Piazza Armerina where you can visit the Villa Romana del Casale with its unique mosaics for integrity and beauty.
In addition, for shopping lovers, on the way back from Piazza Armerina to Catania wheelchair shore excursions, it is possible to stop at the Outlet Village, the largest shopping mall in Sicily.
The centrality of the Etna port with respect to the main tourist destinations in Eastern Sicily, for the most part reachable in about an hour, ensures the presence of large tourist flows at the port of Catania wheelchair shore excursions.

The proximity of the cruise terminal to the historic center allows cruise passengers to easily visit this welcoming city, where art, history, taste and tradition merge.
Sicily Wheelchair Users Accessible Services
Sicily Wheelchair Users Accessible Services
Day - Venice, Tuscany
Sacramento - USA
5th May 2022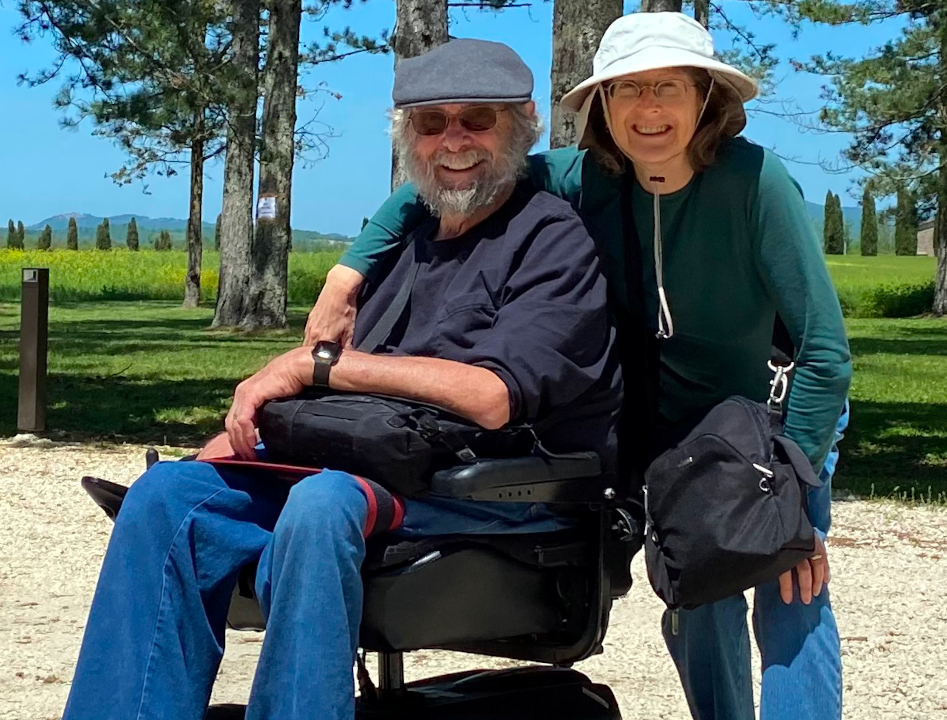 Vincenzo is superb in every way. He is extremely thorough, conscientious and honest ...
Samuel & Watkiss - Sicily
Samuel & Watkiss Families
Merton - UK
21st September 2021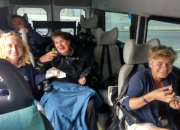 Birgisdottir - Milan
Akureyri - Iceland
15th September 2021 I contacted Accessible Italian Holiday with a very short notice about a transfer from ...
Bonelli - Umbria
Gozo - Malta
13rd September 2021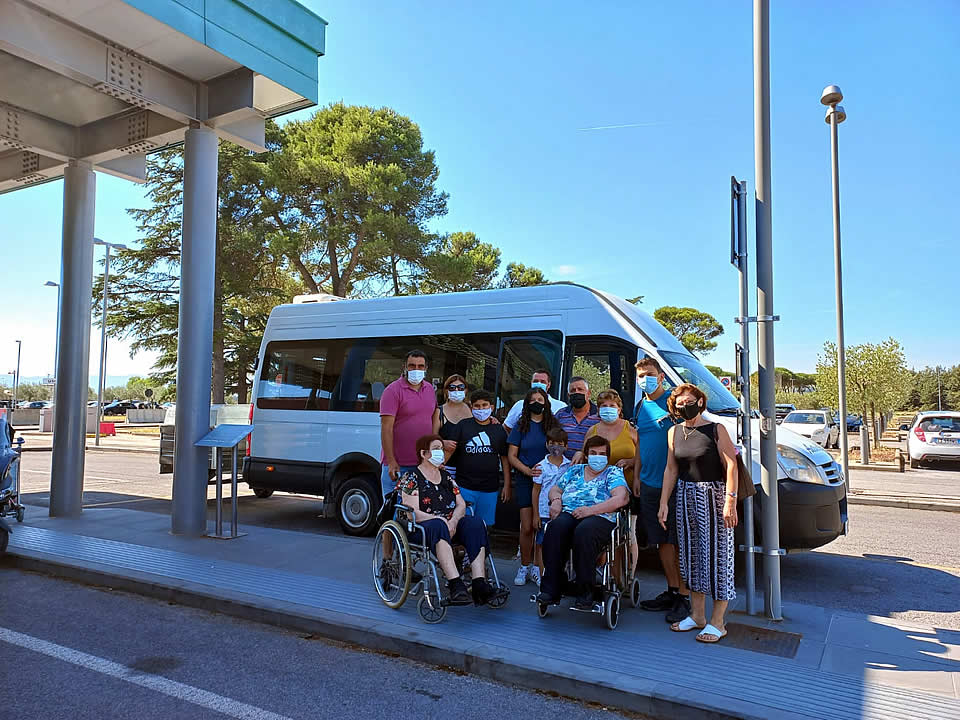 Reifein - Pisa
Atlanta - USA
16th August 2021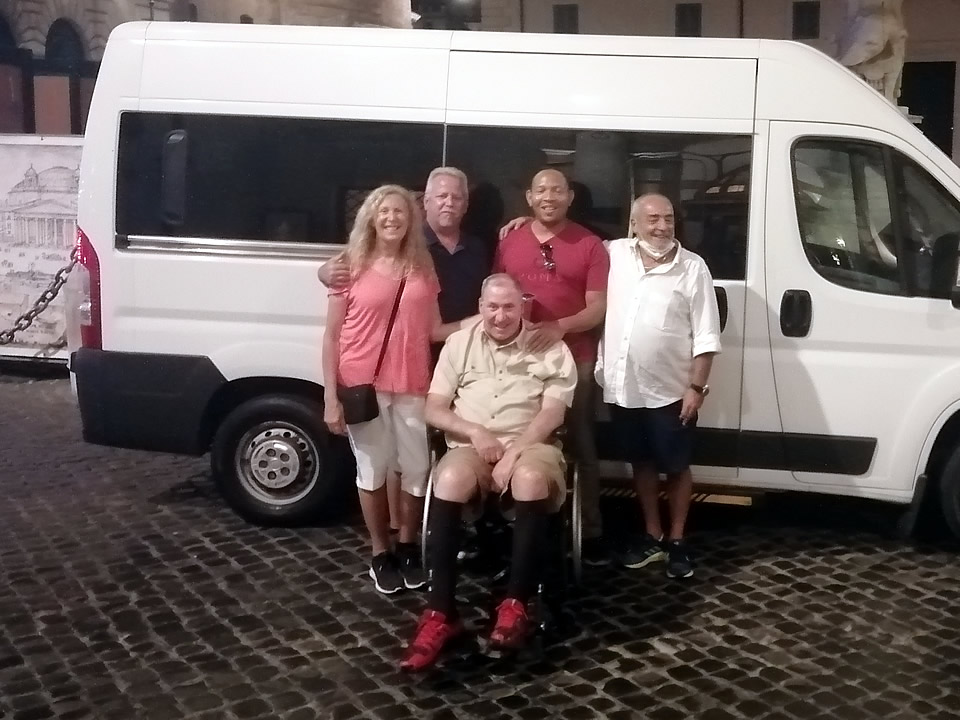 Thompson - Sicily
Triq I Assedju - Malta
20th October 2020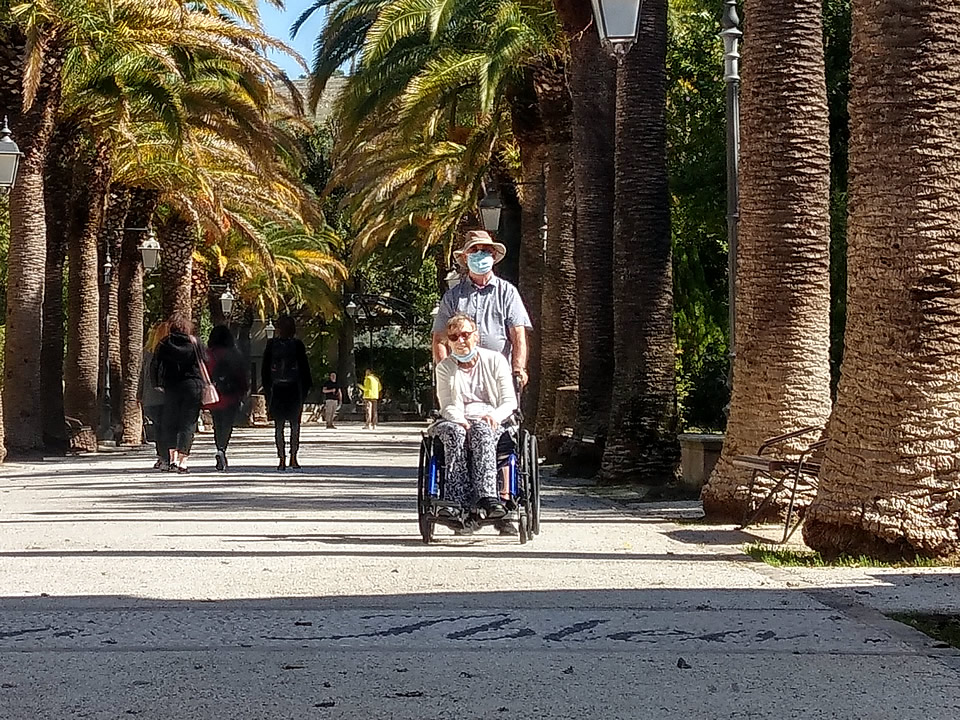 The service provided by Accessible Italian Holiday was exceptional. Vincenzo who ...
Brabant - Naples
Sainte-Catherine - France
29th June 2020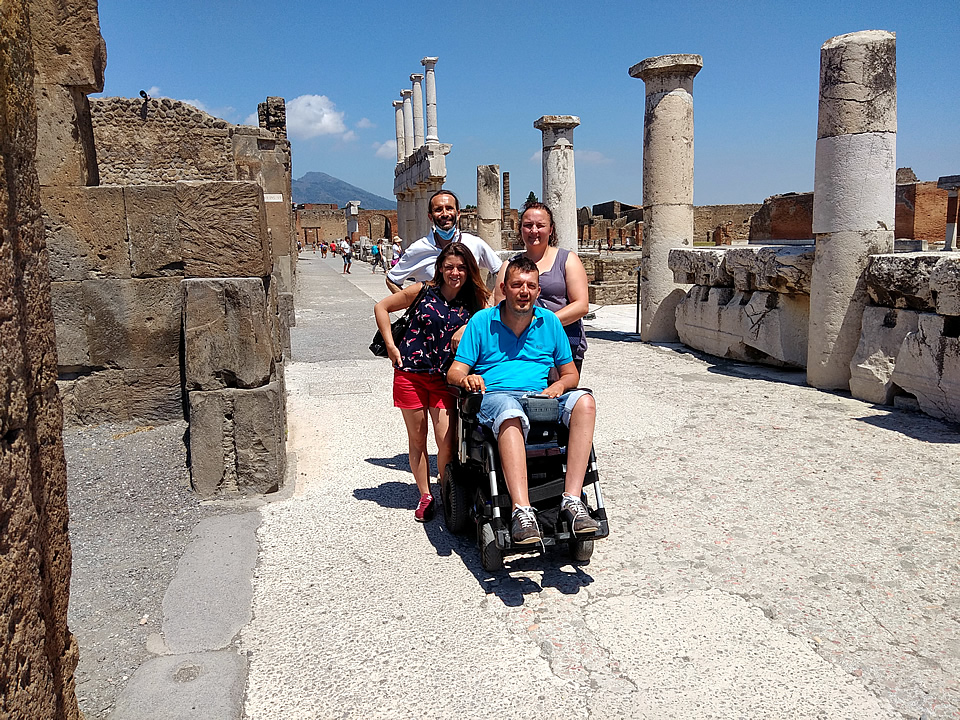 Prydun - Sicily
Hereford - UK
8th March 2020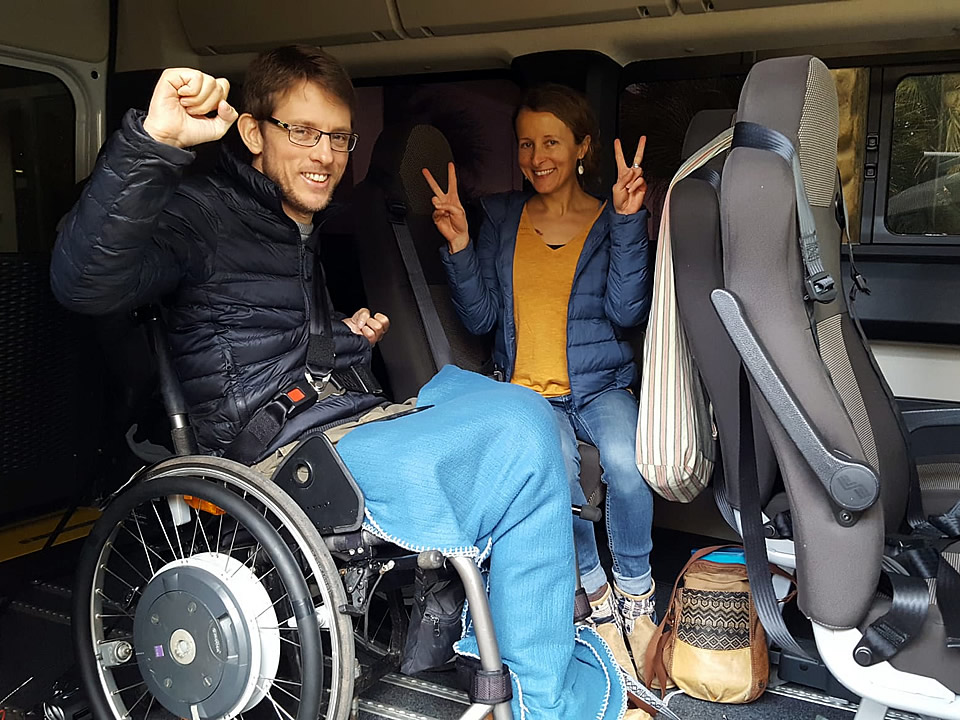 My husband ( who has a spinal cord injury and can't walk ) needed to make a last ...
Rudyk - Sorrento
New York - USA
31st October 2019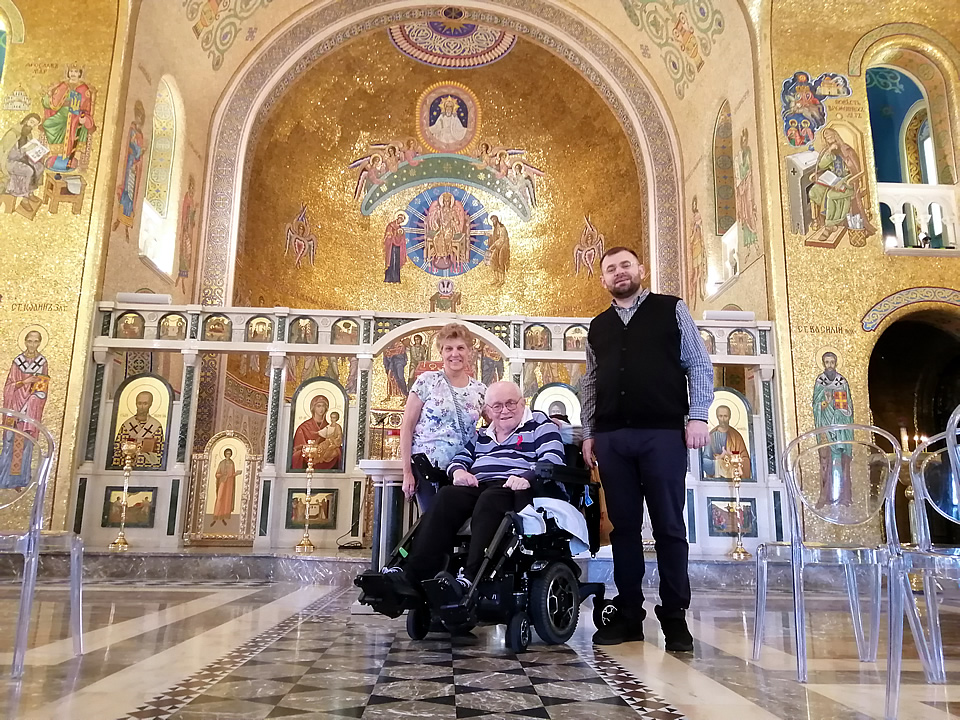 Molski- Sicily
Arizona - USA
19th September 2019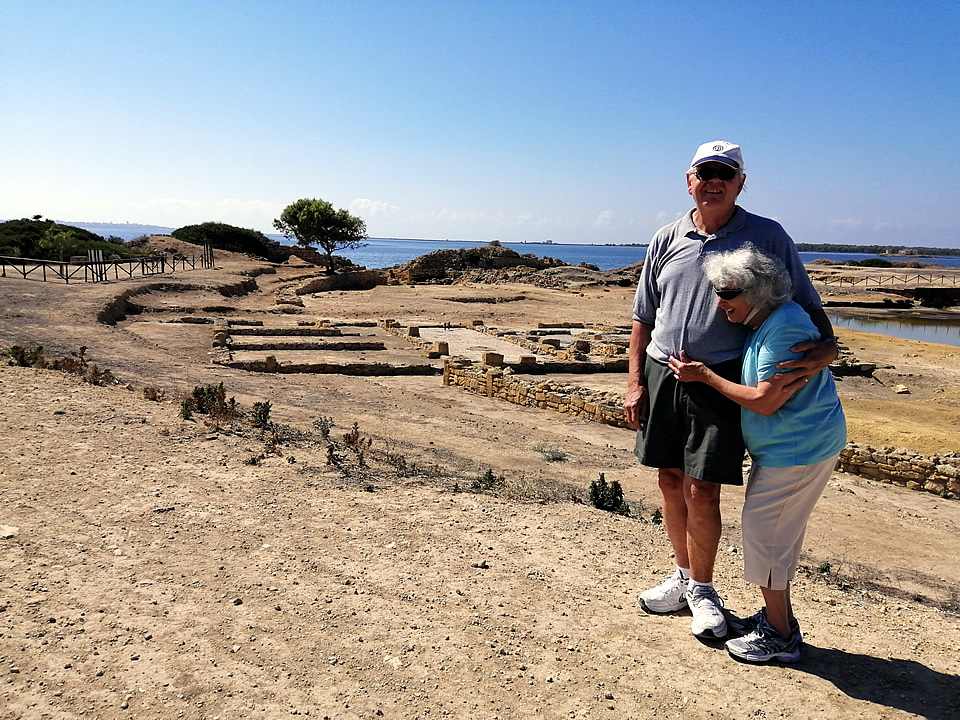 Enzo is a delight to work with. Made helpful suggestions that improved are overall ...
Burns - Bologna
Alpharetta - USA
5th August 2019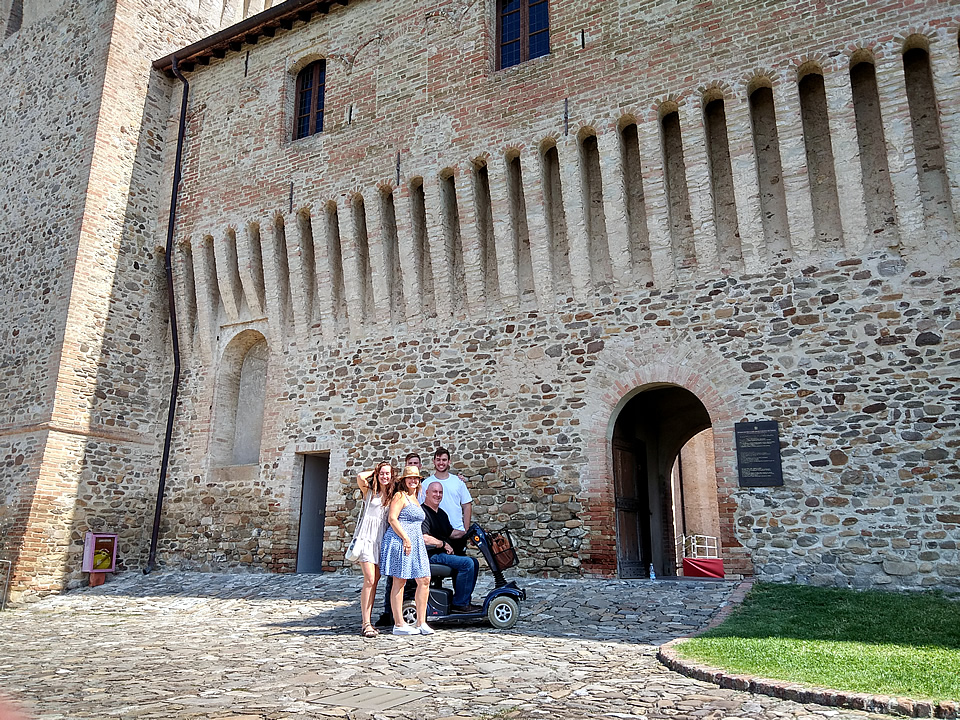 Jones - Rome
Melbourne - Australia
25th July 2019 Raaber - Venice, Lake Como, Florence
Tropiano - Umbria
Philadephia - USA
30th May 2019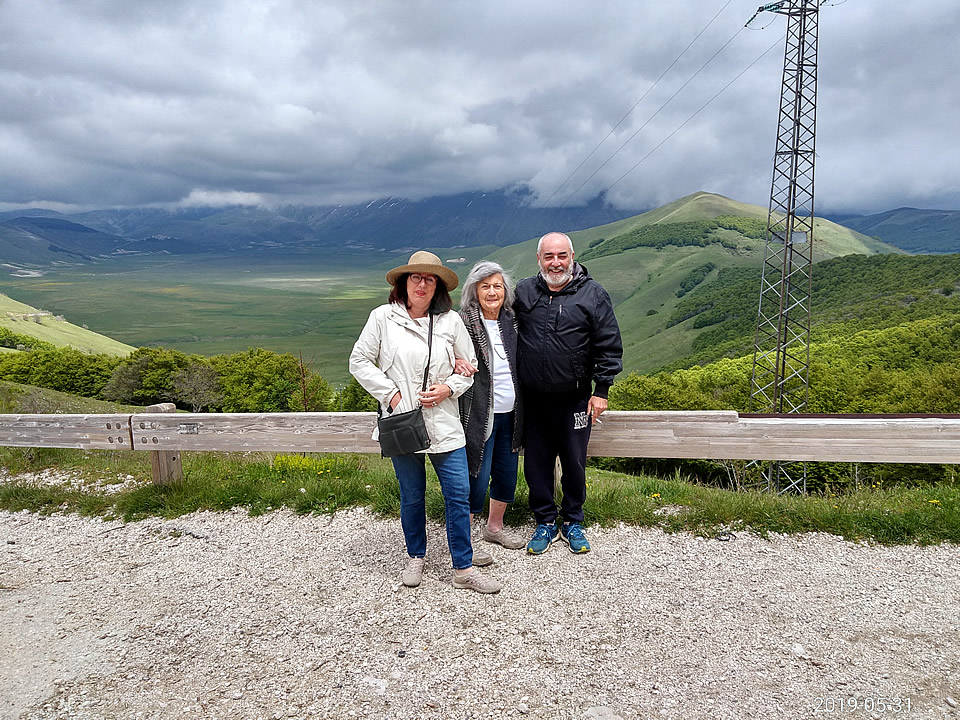 Stapley - Tuscany
Blue Mountains - Australia
17th May 2019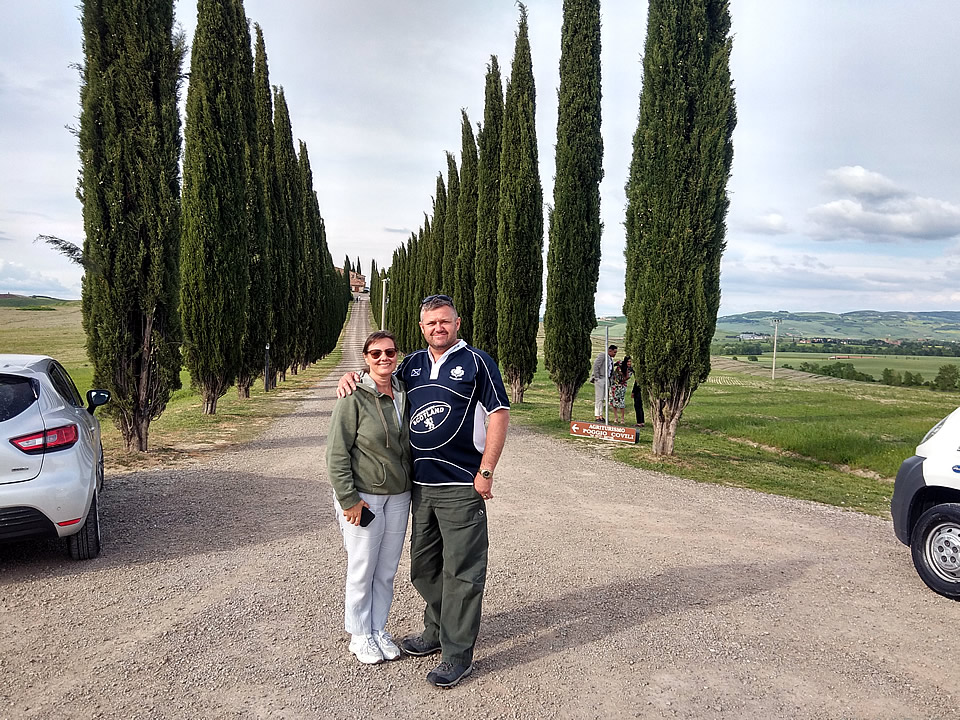 We booked two trips with Enzo, he was wonderful. At all times he made sure we got ...
Carreras - France, Swiss & Italy
Miami- USA
26th March 2019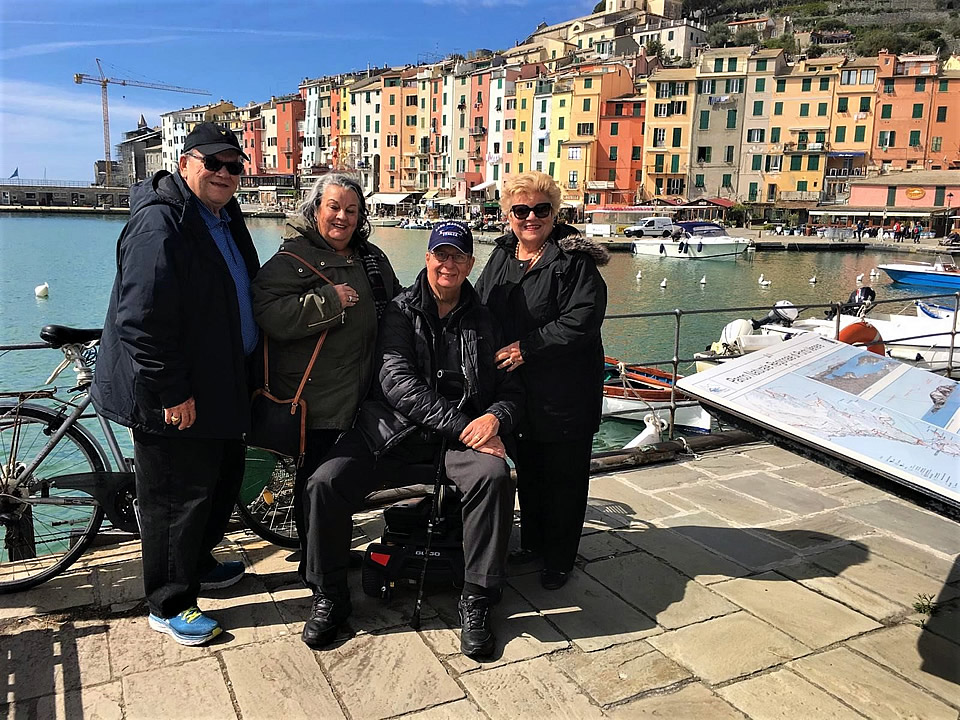 Whittle - Apulia
Cheltenham- UK
19th October 2018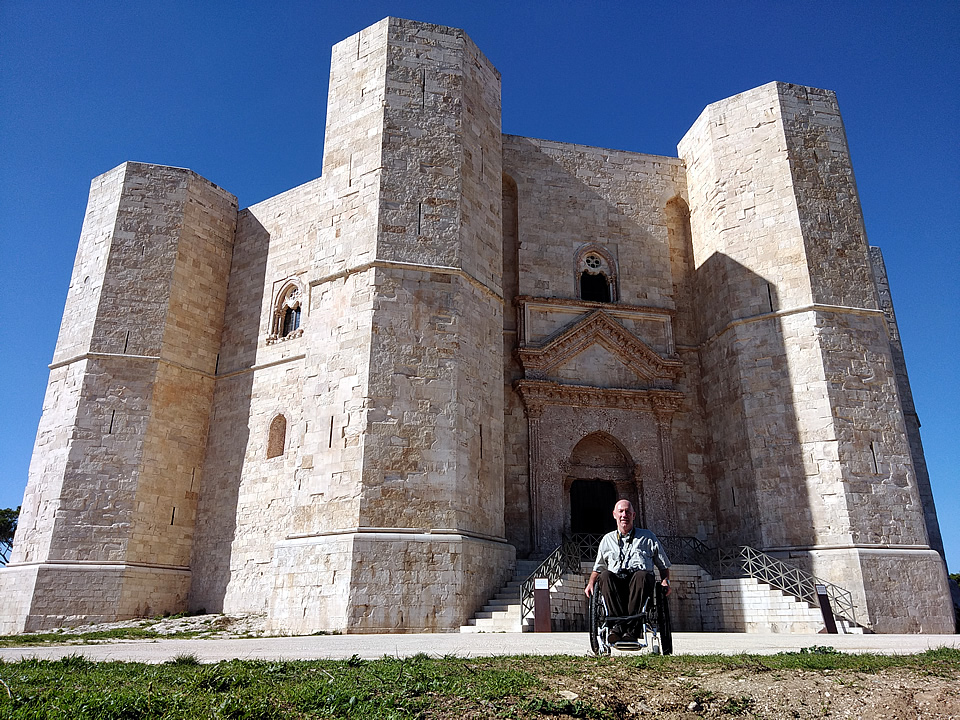 Scheer & Mallett - Apulia
Illinois- USA
5th October 2018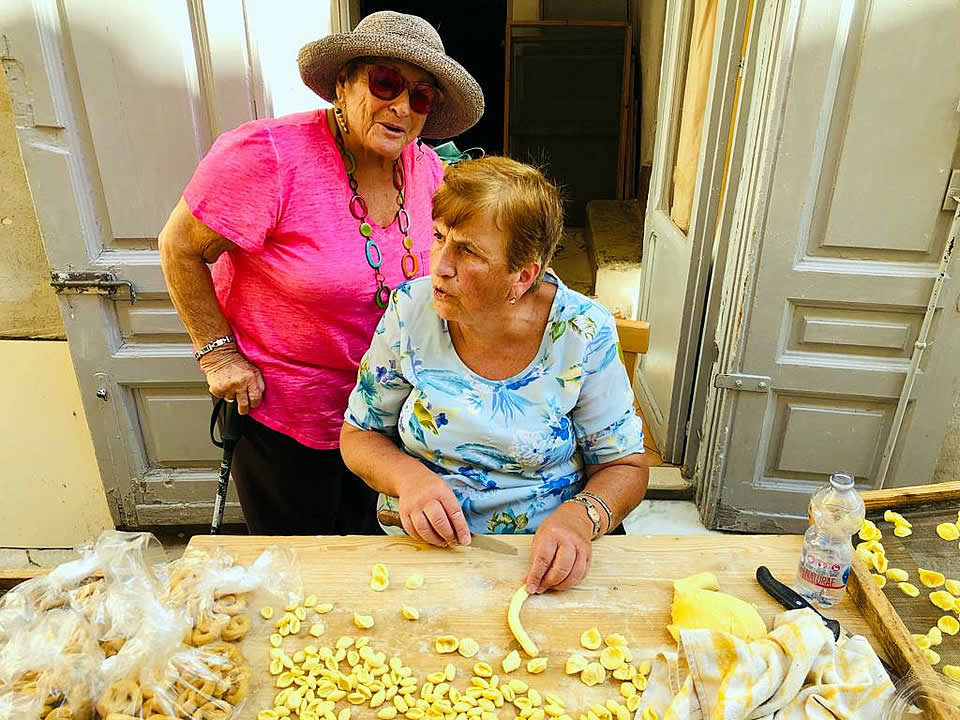 Thank you for a FABULOUS trip. We had so much fun. You were so kind , helpful and ...
Totta - Rome
Long Beach - USA
4th October 2018 Our guide was not only an excellent and reliable driver who met us on time ...
Pieples - Venice Rome Apulia
Miami- USA
14th September 2018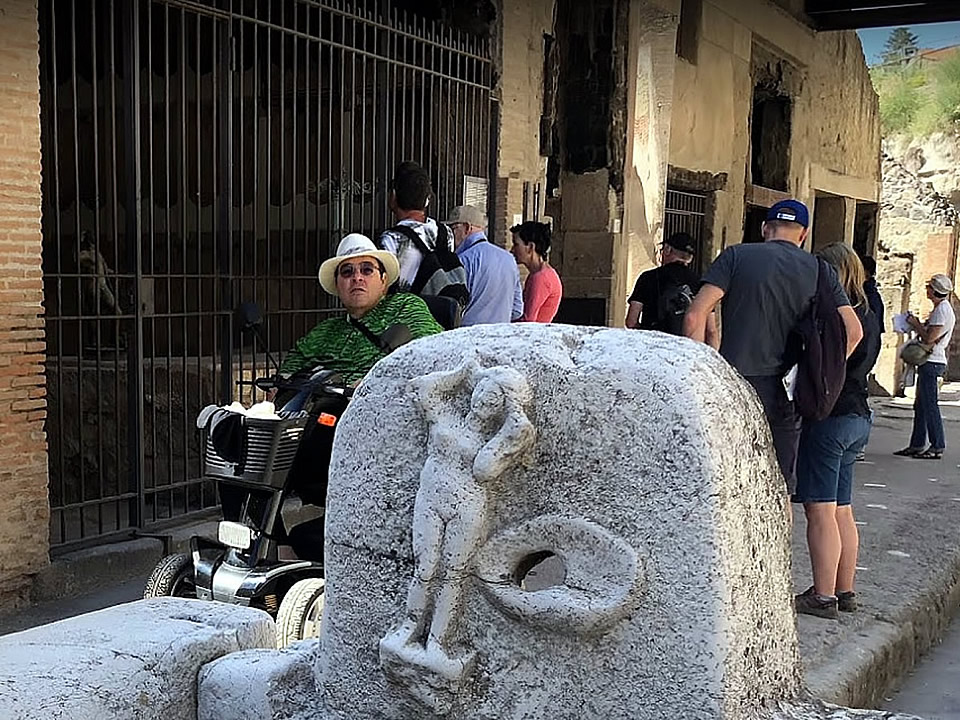 Our family of 4 had a wonderful trip because of Accessible Italian Holidays. Here ...