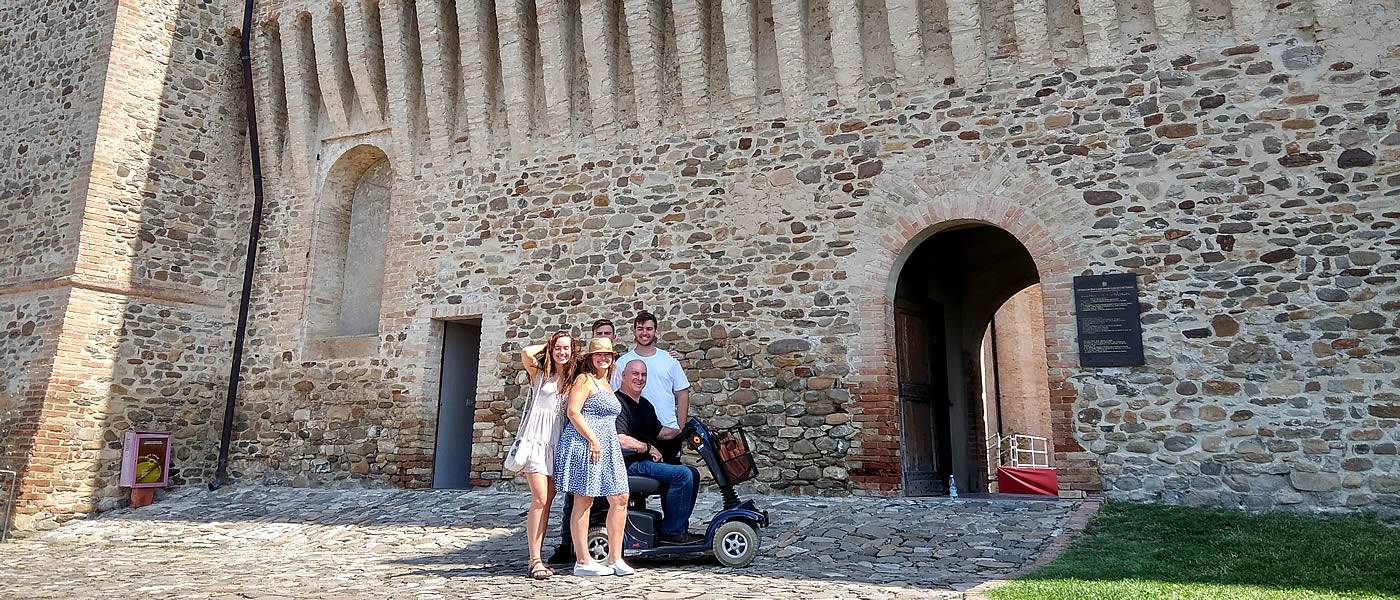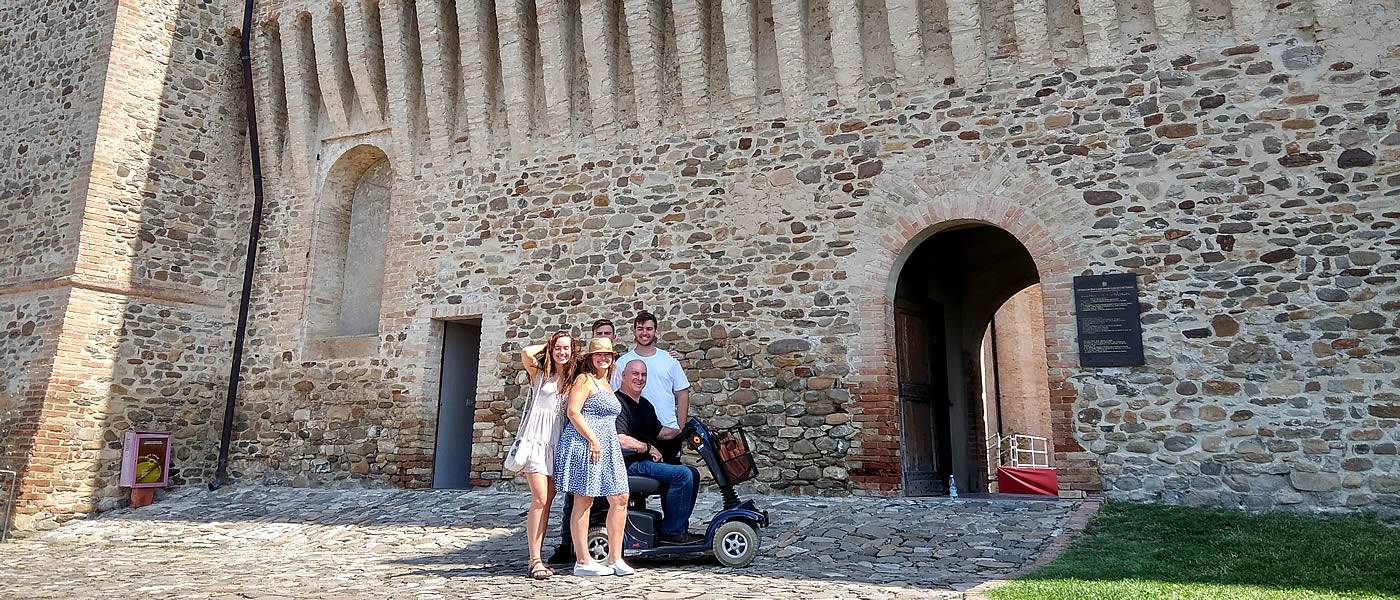 Castle Road Wheelchair Accessible Tours
Castle Road Wheelchair Accessible Tours
Castle Road Wheelchair Accessible Tours Back In Time Excursions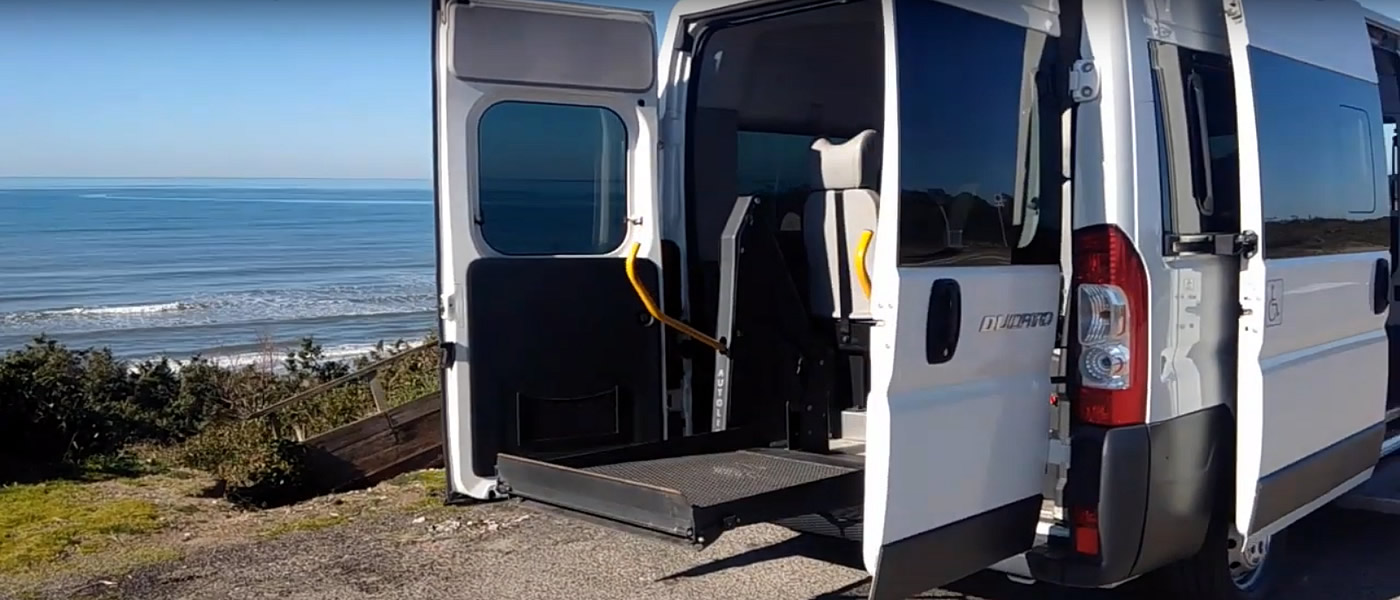 Our Adapted Van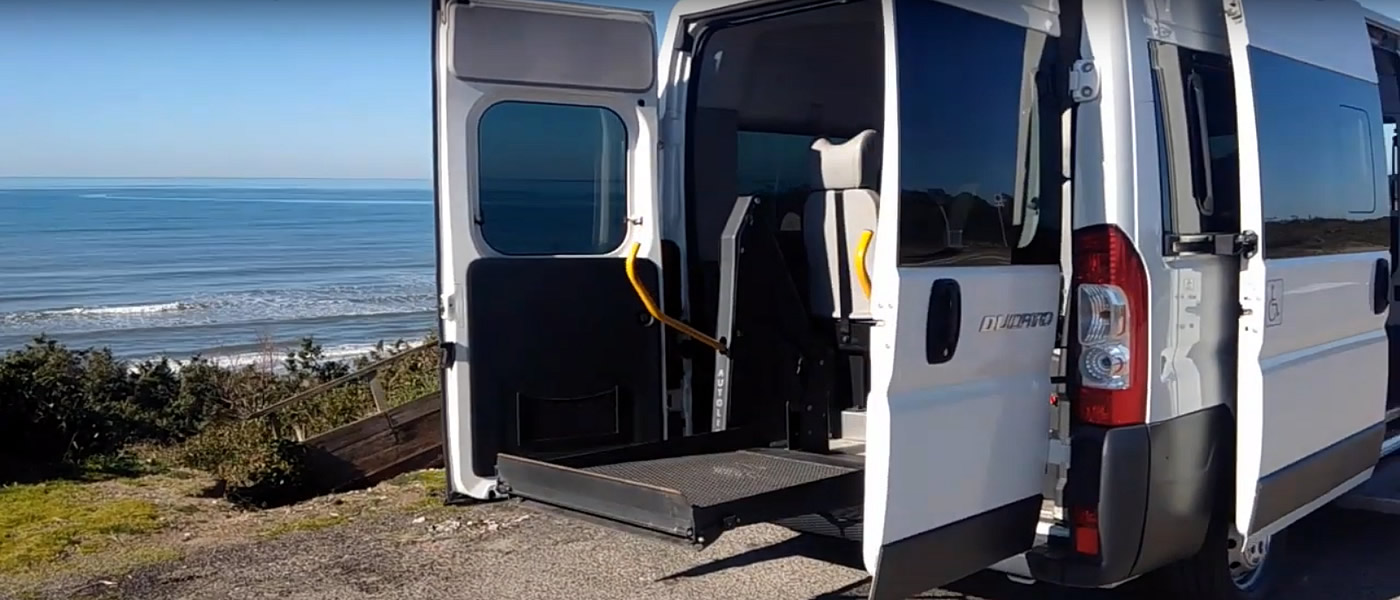 Castles Road Wheelchair Accessible Tours
The territory of the provinces of Parma and Piacenza which history delivered inside the ancient boundaries of the dukedom of the Farnese and Borbone, is scattered with forts.
A symbol of the power of the local families and their patronage.
Adapted transport Castles Road wheelchair accessible tours
Thanks to them, the forts were transformed into refined courtly residences in which worked architects, set designers and painters of a high level.
Private Castles Road Wheelchair Accessible Tours
Castles Road wheelchair accessible tours with a guide.
Accessible Italian Holiday provide a safe and a full accessible tours around it at previewed itineraries.
Visit this rich and fascinating land with a specialised tourist guide.
Adapted van transportation specifically designed for disabled tourists traveling on holiday to Italy.
Touring the Castles
The area was the scene of intense love affairs and power struggles between ruling families in the middle ages and Renaissance periods.
From the XV to the XVIII centuries, transforming these fortresses of war into residences and havens of refined elegance.
Castles Road wheelchair accessible tours offered to get to know the major castles of the Parma and Piacenza region.
The castles on the banks of the Po River and the sites connected with the life of Verdi.
Castles in the foothills in discovery of local gastronomic specialities.
The castles in the Apennines with their woodland riches and centuries-old parish churches.
Delicious wine and food
It is a chance to experience a different side of the city.
Visiting its evocative and perfectly preserved castles and tasting its local products steeped in ancient history, such as culatello and spalla cotta.
Castles Road wheelchair accessible tours relaxing trip to enjoy the pleasures of good driving and amazing landscapes.
It can offer the Apennines to the most compelling of the routes of the ancient castles of Parma and Piacenza.
Booking and Travel
Many castles are accessible and can be visited by adapted van.
We viewed and checked for you the opening times and ticket costs.
Add your adapted transport Castles Road wheelchair accessible tours holiday by adapted van, once you have choose the accommodation from a Accessible Accommodations, on the booking form.
Castell'Arquato Accessible
As one travels the rural roads of the Pianura Padana, the Medieval profile of Castell'Arquato immediately...

Gropparello Castle Accessible
Each castle has its own history, its legends and its ghosts. Here at the Gropparello Castle, formerly known...
Rivalta Castle Accessible
The Rivalta Castle, one of the most beautiful and best preserved, is in Rivalta suggestive village, located...

Torrechiara Castle Accessible
Torrechiara Castle was built between 1448 and 1460 by Pier Maria Rossi, gentleman of San Secondo, it is one of...

Vigoleno Castle Accessible
The Vigoleno Castle is located in the center of the medieval town of Vigoleno, on the spur of a hill in the...
Castle Road Wheelchair Accessible Services
Castle's Road Wheelchair Friendly Accessible Hotels
Day - Venice, Tuscany
Sacramento - USA
5th May 2022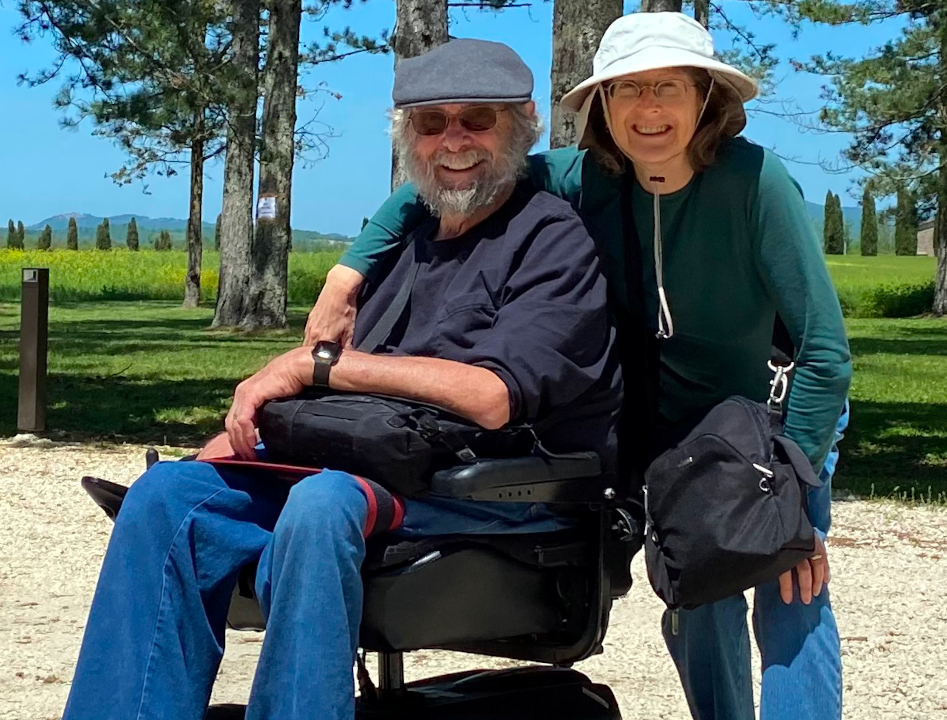 Vincenzo is superb in every way. He is extremely thorough, conscientious and honest ...
Samuel & Watkiss - Sicily
Samuel & Watkiss Families
Merton - UK
21st September 2021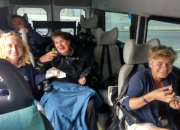 Birgisdottir - Milan
Akureyri - Iceland
15th September 2021 I contacted Accessible Italian Holiday with a very short notice about a transfer from ...
Bonelli - Umbria
Gozo - Malta
13rd September 2021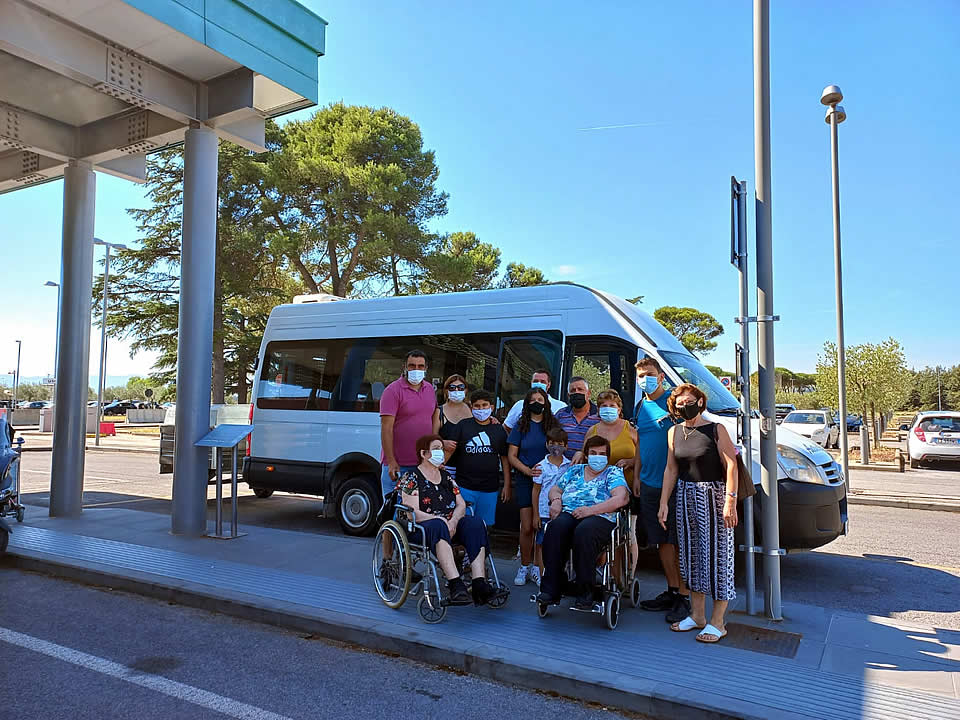 Reifein - Pisa
Atlanta - USA
16th August 2021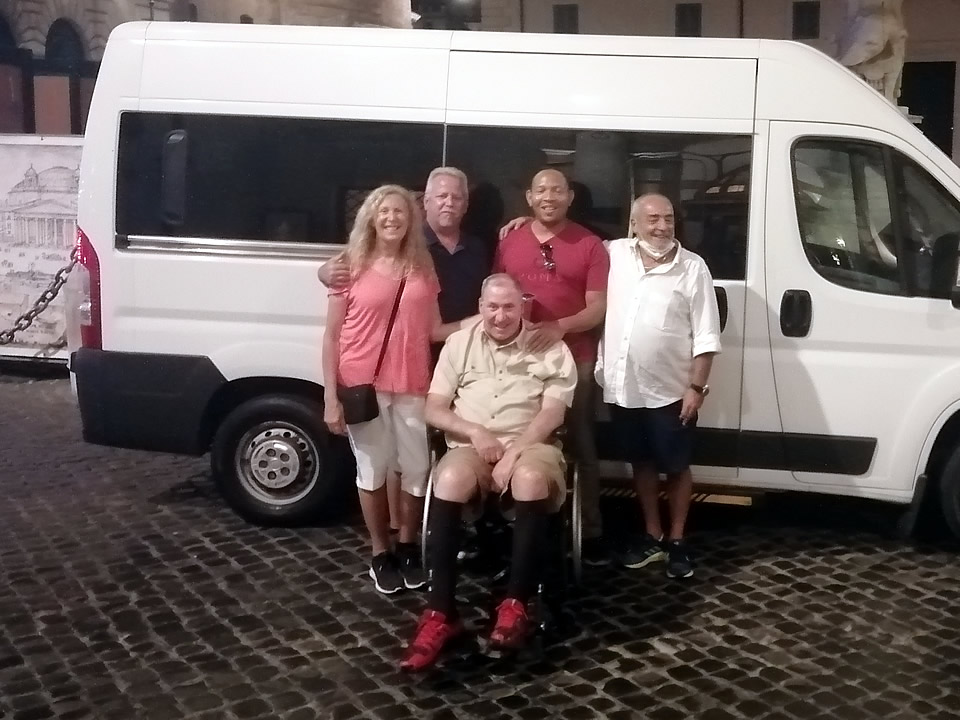 Thompson - Sicily
Triq I Assedju - Malta
20th October 2020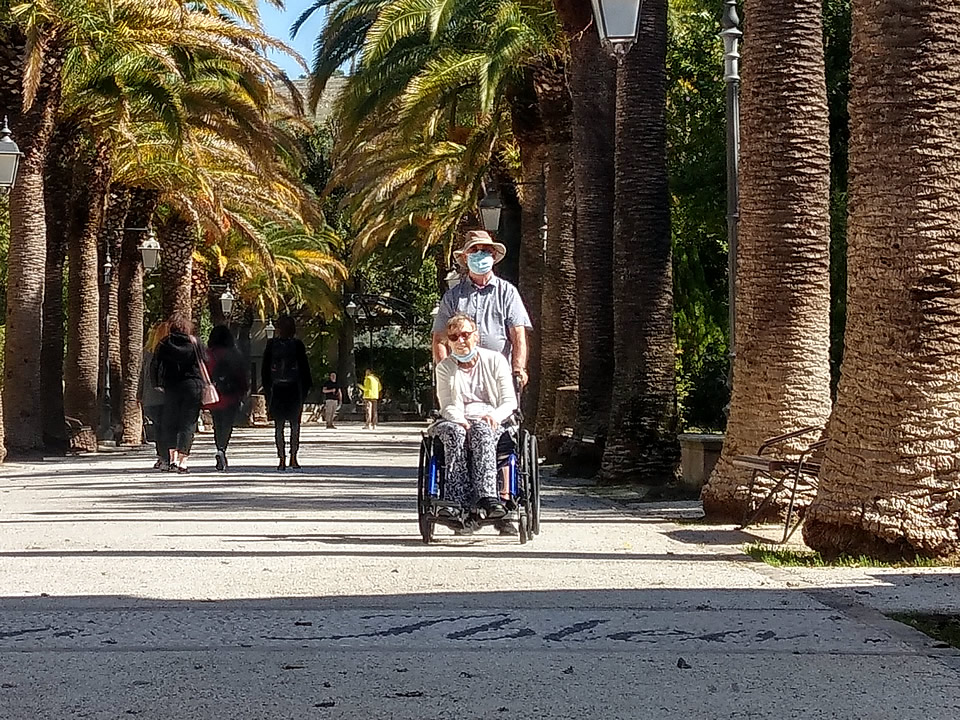 The service provided by Accessible Italian Holiday was exceptional. Vincenzo who ...
Brabant - Naples
Sainte-Catherine - France
29th June 2020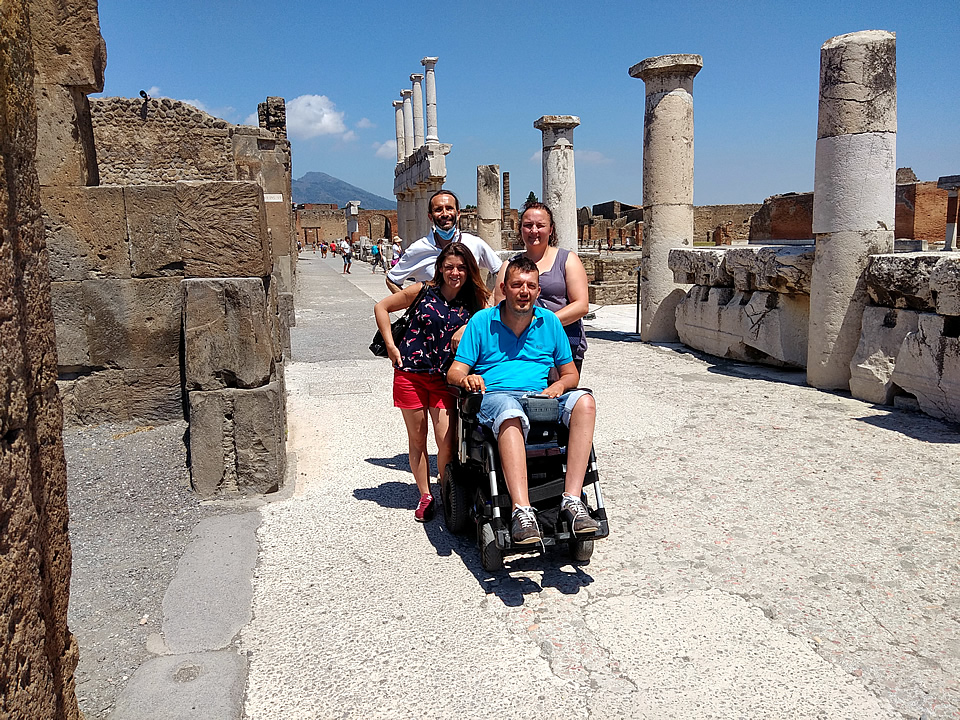 Prydun - Sicily
Hereford - UK
8th March 2020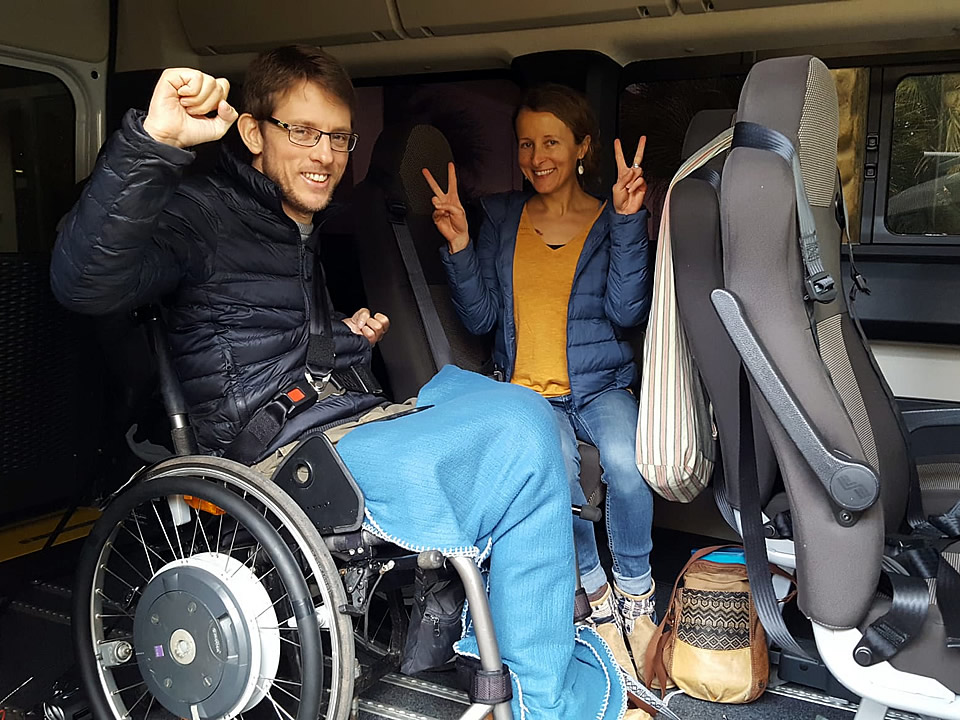 My husband ( who has a spinal cord injury and can't walk ) needed to make a last ...
Rudyk - Sorrento
New York - USA
31st October 2019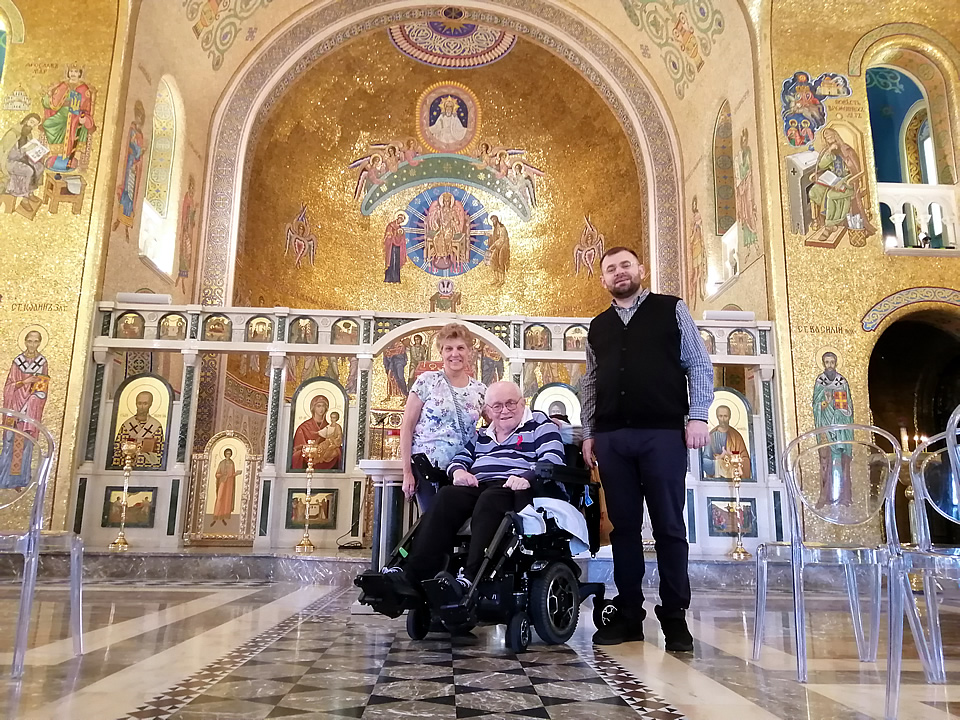 Molski- Sicily
Arizona - USA
19th September 2019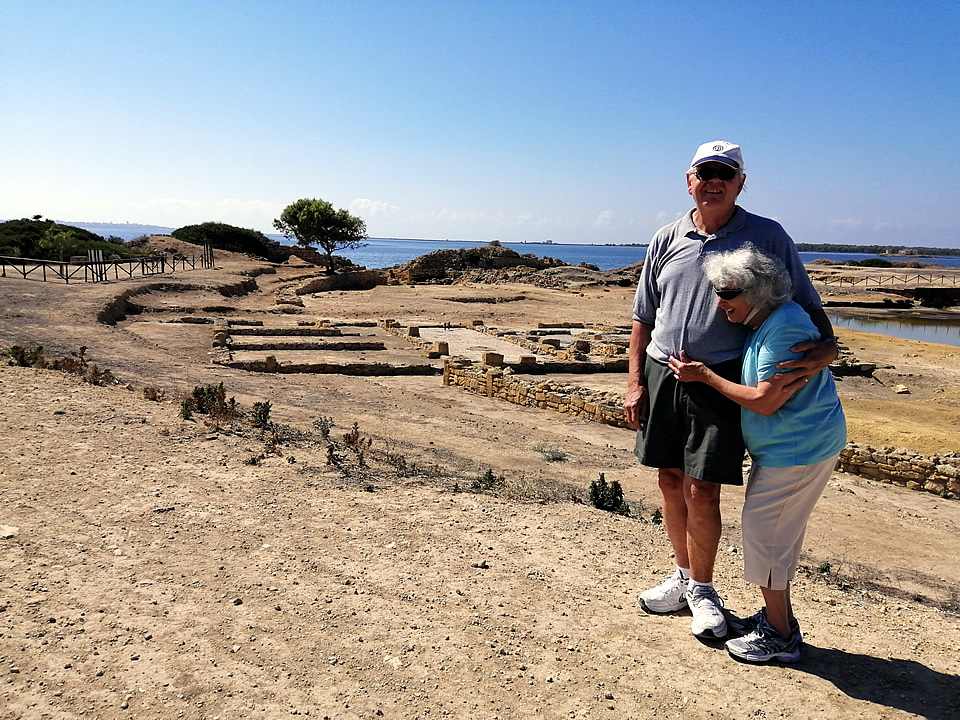 Enzo is a delight to work with. Made helpful suggestions that improved are overall ...
Burns - Bologna
Alpharetta - USA
5th August 2019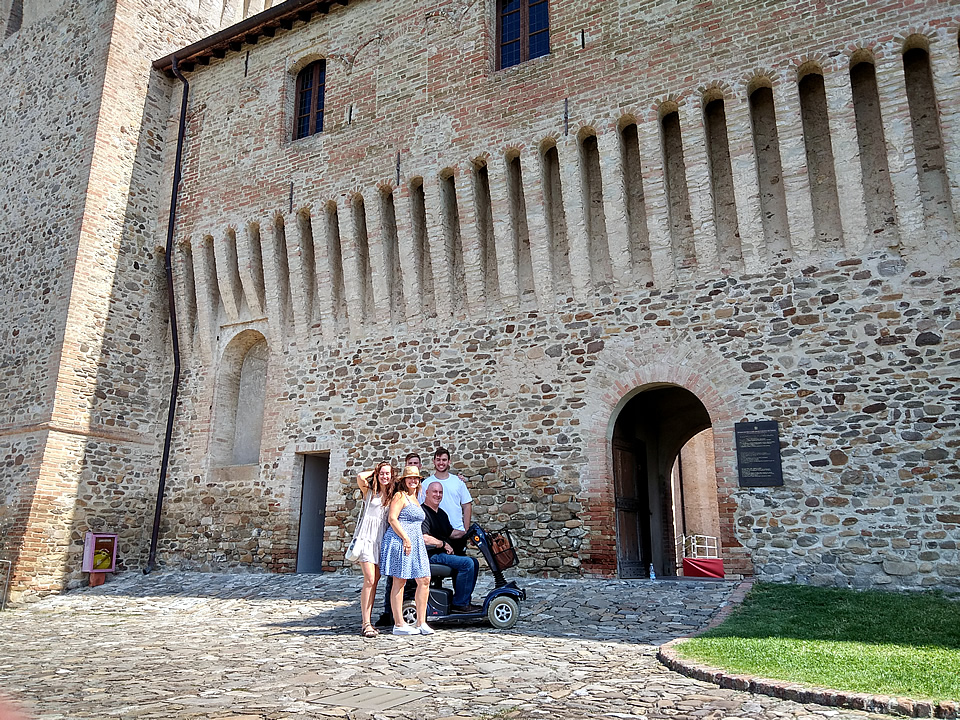 Jones - Rome
Melbourne - Australia
25th July 2019 Raaber - Venice, Lake Como, Florence
Tropiano - Umbria
Philadephia - USA
30th May 2019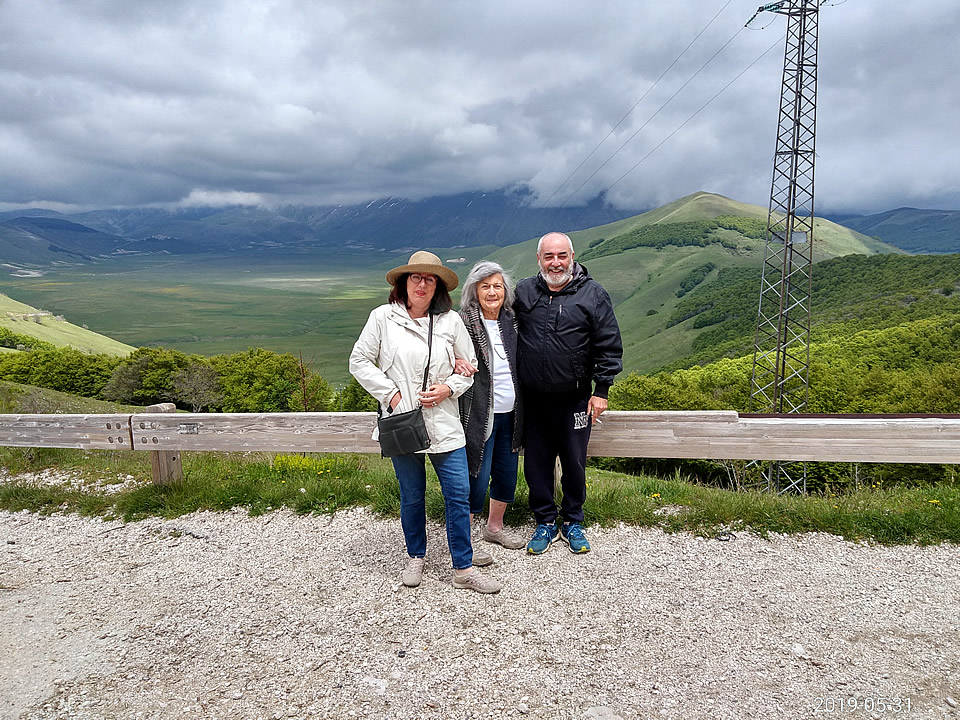 Stapley - Tuscany
Blue Mountains - Australia
17th May 2019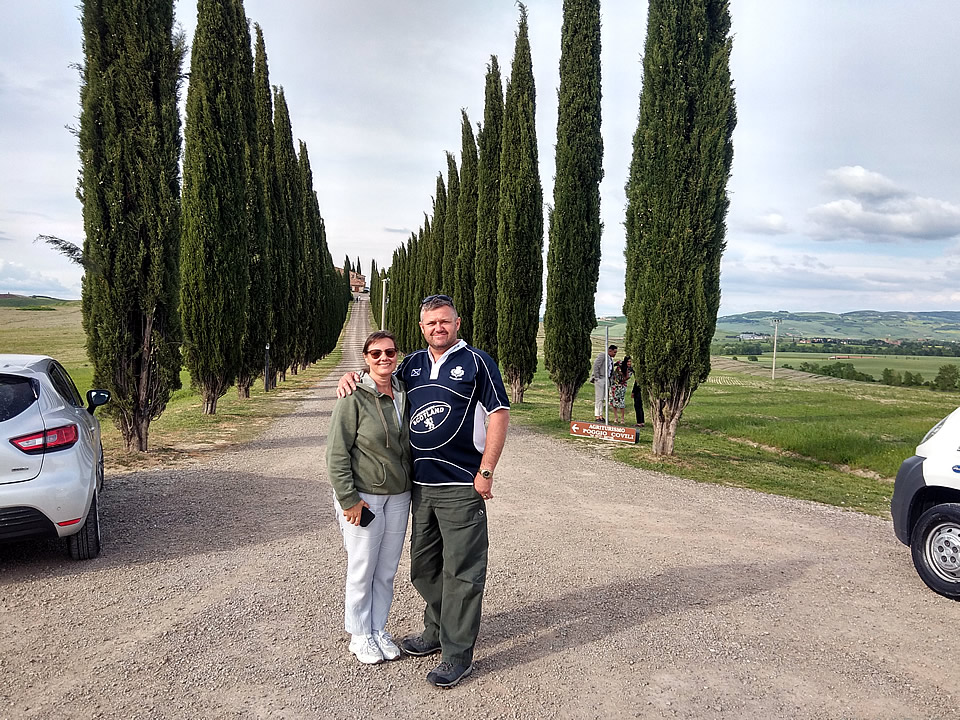 We booked two trips with Enzo, he was wonderful. At all times he made sure we got ...
Carreras - France, Swiss & Italy
Miami- USA
26th March 2019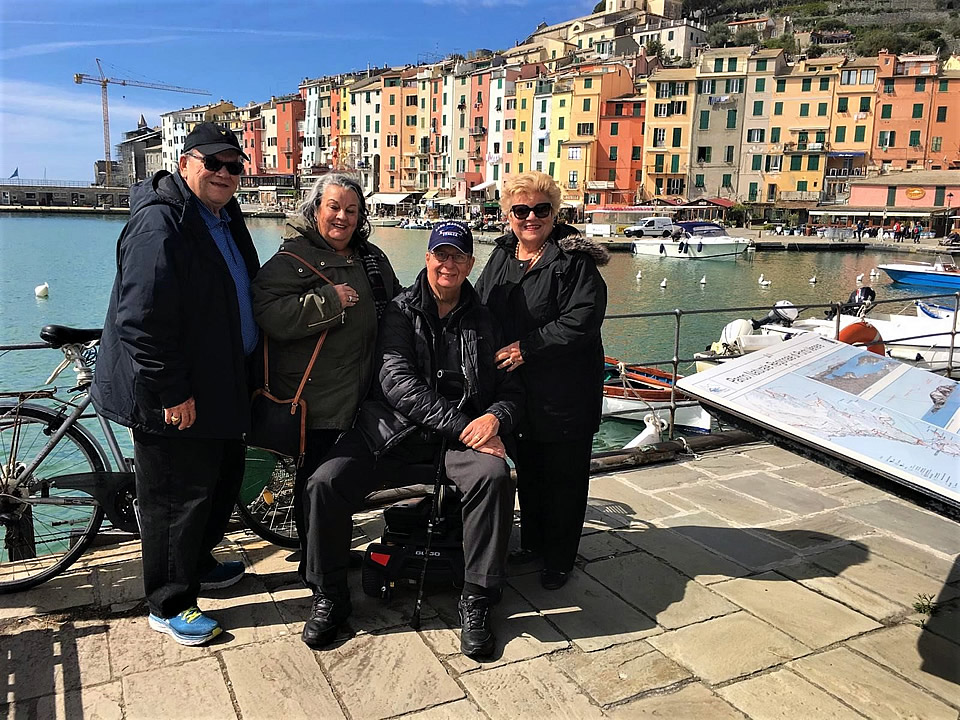 Whittle - Apulia
Cheltenham- UK
19th October 2018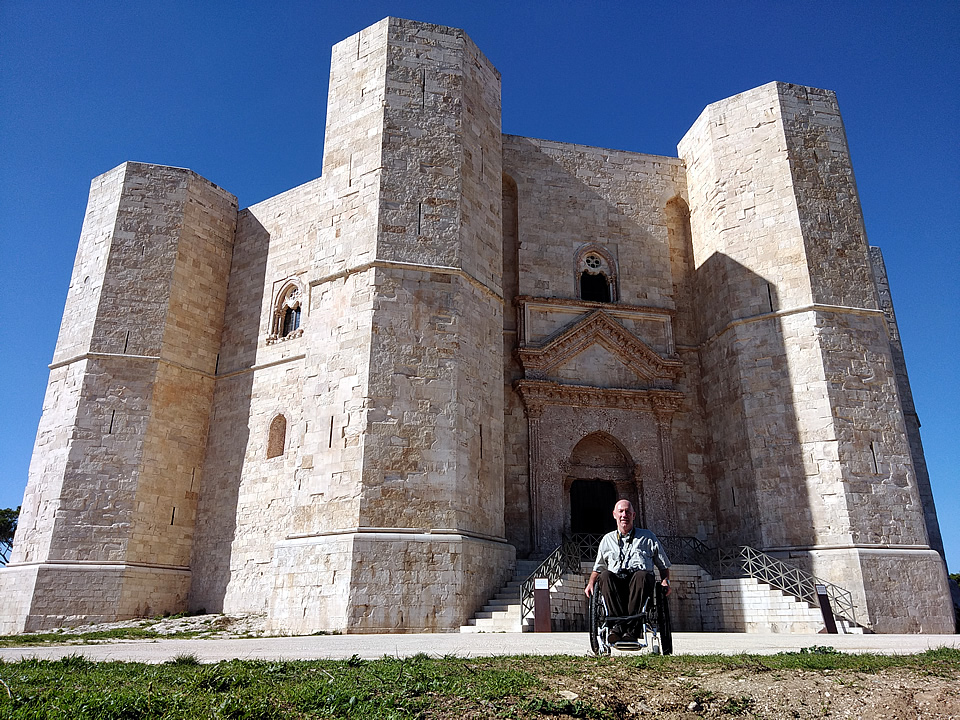 Scheer & Mallett - Apulia
Illinois- USA
5th October 2018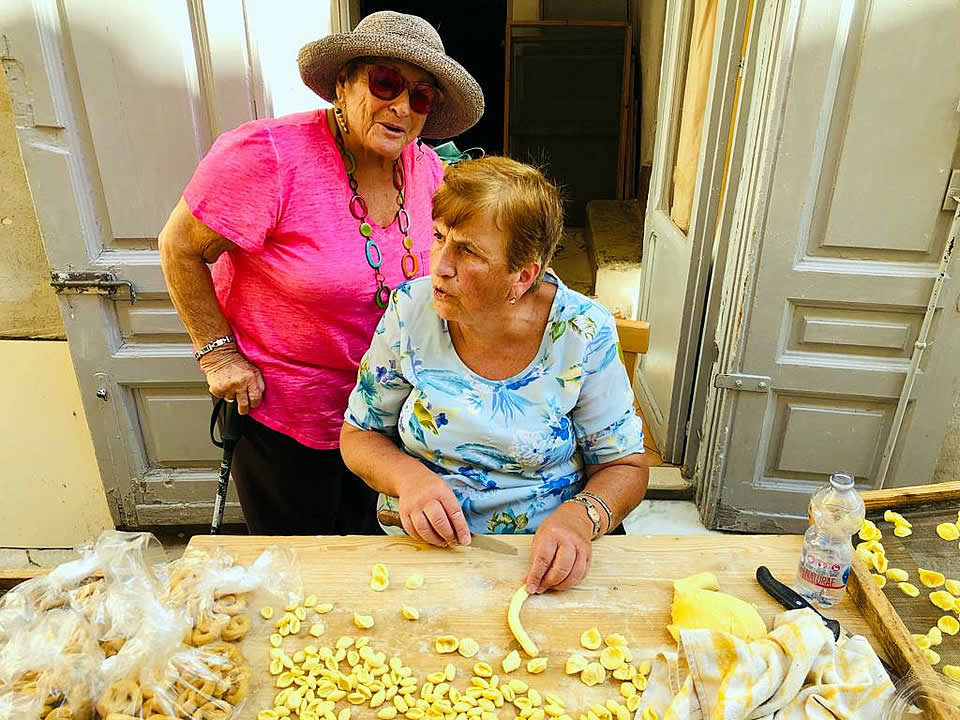 Thank you for a FABULOUS trip. We had so much fun. You were so kind , helpful and ...
Totta - Rome
Long Beach - USA
4th October 2018 Our guide was not only an excellent and reliable driver who met us on time ...
Pieples - Venice Rome Apulia
Miami- USA
14th September 2018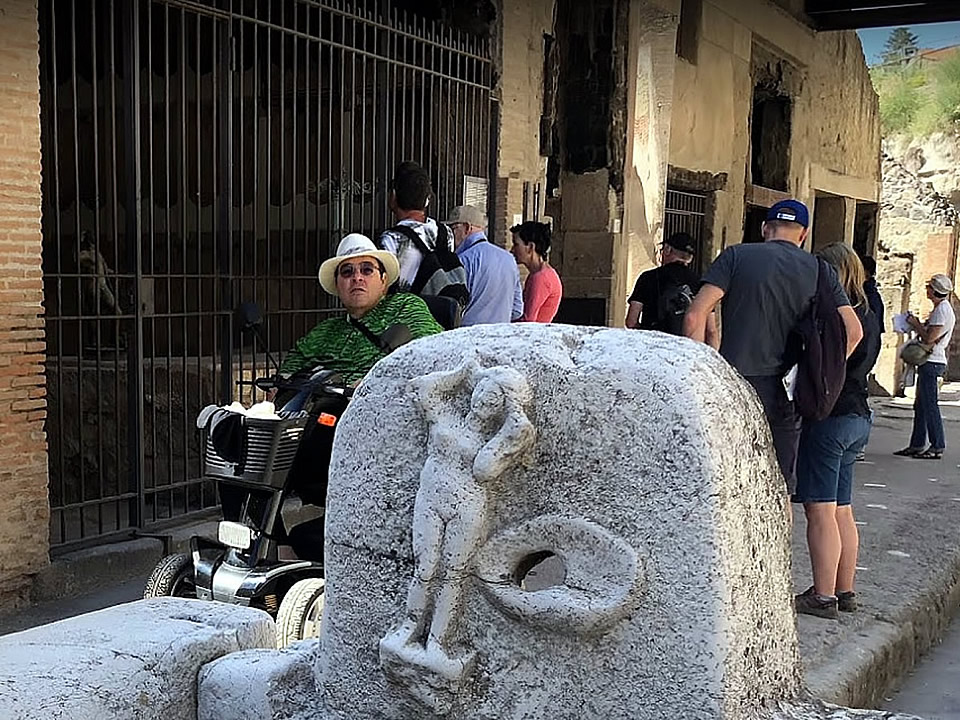 Our family of 4 had a wonderful trip because of Accessible Italian Holidays. Here ...