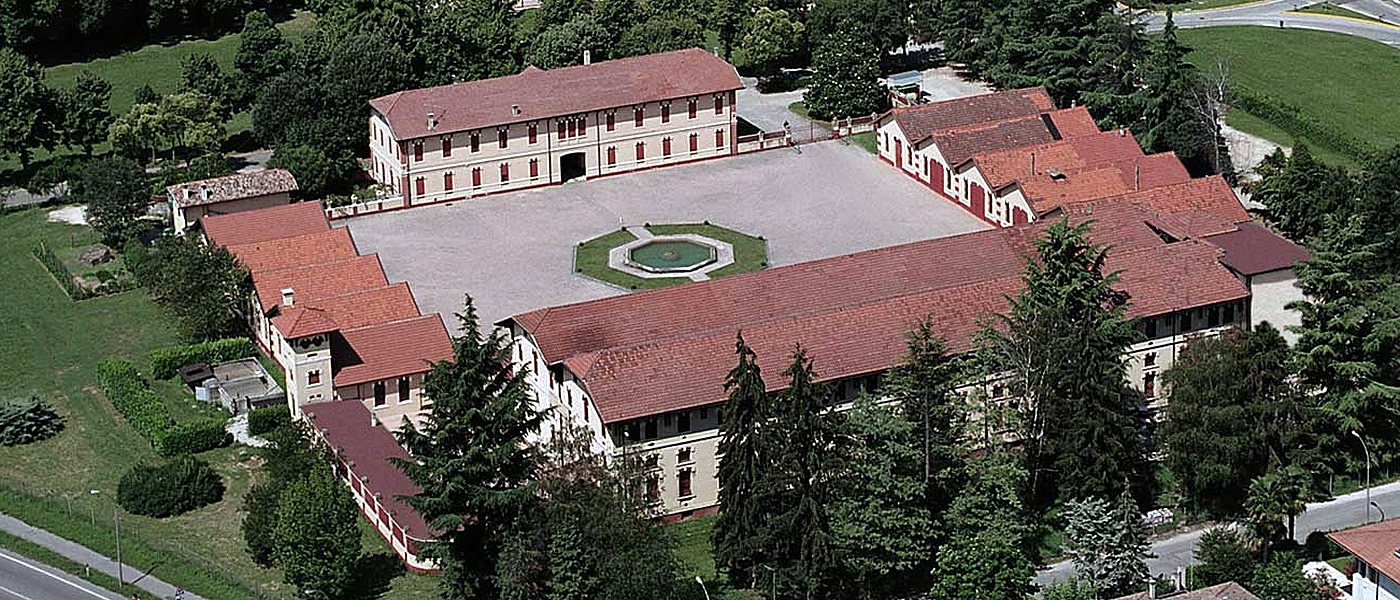 Valdobbiadene Wheelchair Prosecco Accessible Tours Accessible
Tours
Valdobbiadene
Wine
Tasting
Valdobbiadene wheelchair Veneto prosecco accessible tours
Valdobbiadene Wheelchair Veneto Prosecco Accessible Tours
Our Valdobbiadene wheelchair Veneto Prosecco accessible tours is located in area where since 1110 the owner family, from generation to generation, has presided over these hills, which over time have become the noble heart of Prosecco.
Putting their fertility to good use, with a particular preference for the care and development of vineyards and wine.
The history of the family is a long, long history… and the castle of San Salvatore is the most evident symbol of it.
An imposing, hieratic fortress that watched over the fate of the workers and people, defending the territory even in the most delicate historical moments.
The roots of this family go back to the time of the sagas with spear in rest ...
Prestigious Prosecco
The Valdobbiadene wheelchair Veneto Prosecco accessible tours farm is consist of the 164 hectares of cultivated vineyards.
94 are dedicated to the production of Prosecco Superiore.
The company, therefore, is one of the most representative private wineries in the Prosecco Superiore area, with a qualified annual production of bottles.
Comes from the aromas of the golden hills of Susegana and from a skilful vinification process.
Their process give the bubbles hints of herbs and white holes and a sensation of freshness on the palate, enlivened by the round taste of summer fruit.
In the Valdobbiadene wheelchair Veneto Prosecco accessible tours district, the Agricultural Company occupies the largest estate.
An area that runs between sun-kissed hills, dedicated to wine excellence, which the family has always taken care of respecting rigorous codes of conduct and protection of vineyards.
Book and Travel
Their Farm's Store sales point and completes the offer, allowing the visitor to experience the "wine season" firsthand through the typical smells and aromas of the cellar,
Plus it is possible to know and buy the entire range of wines produced by the cellar, both in bottles and in bulk.
There are also typical local products such as Olive Oil, Grappa and much more.
A thousand-year-old hospitality that the owner family reserves for guests who want to discover the history of their cellars.
Inside the historic cellars of the early 1900s, through visits to the cellar and the vineyard, you can discover the history that has linked the family to wine production for over a thousand years.
Valdobbiadene wheelchair Veneto Prosecco accessible tours you will be able to learn about the native vines and the wine making techniques.
At the end of the visit, you will have the opportunity to taste the wines from the cellar inside the Wine Room.
A tasting room with a magical and ancient charm.
Veneto wheelchair users Valdobbiadene wine tasting Services
Veneto wheelchair friendly wine tasting Valdobbiadene Hotels