San Satiro Wheelchair Accessible Tours San Satiro
Accessible
Tours
San Satiro Wheelchair Accessible Tours Milan Excursions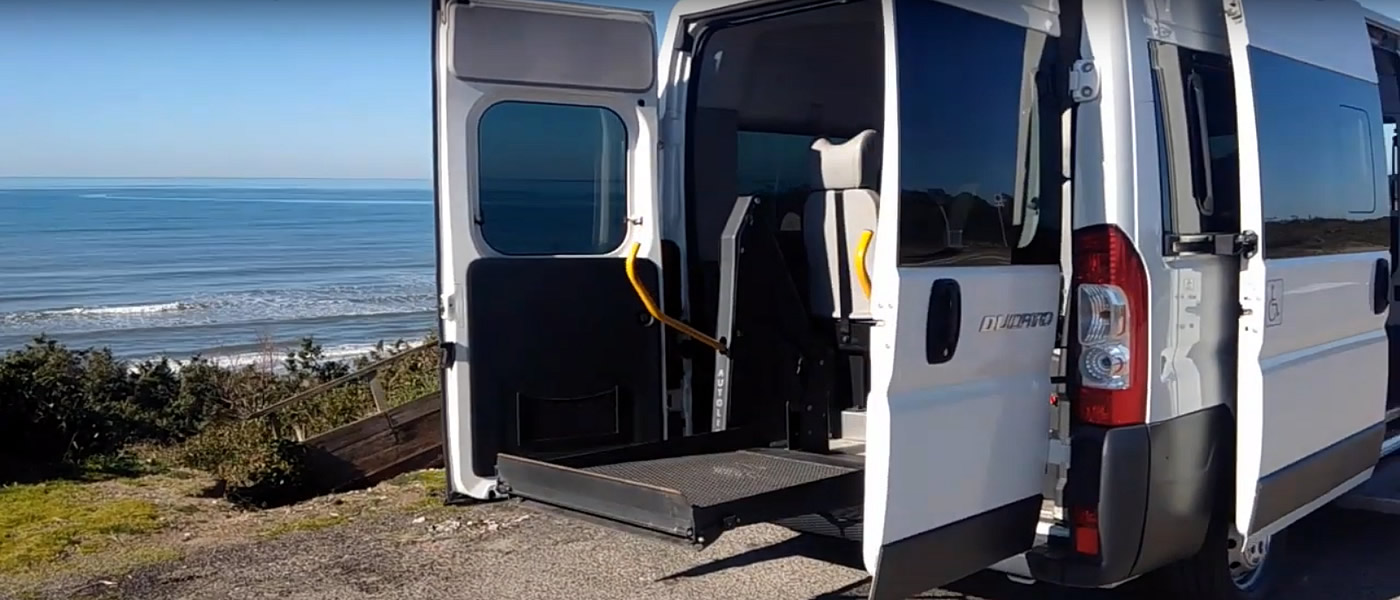 Our Adapted Van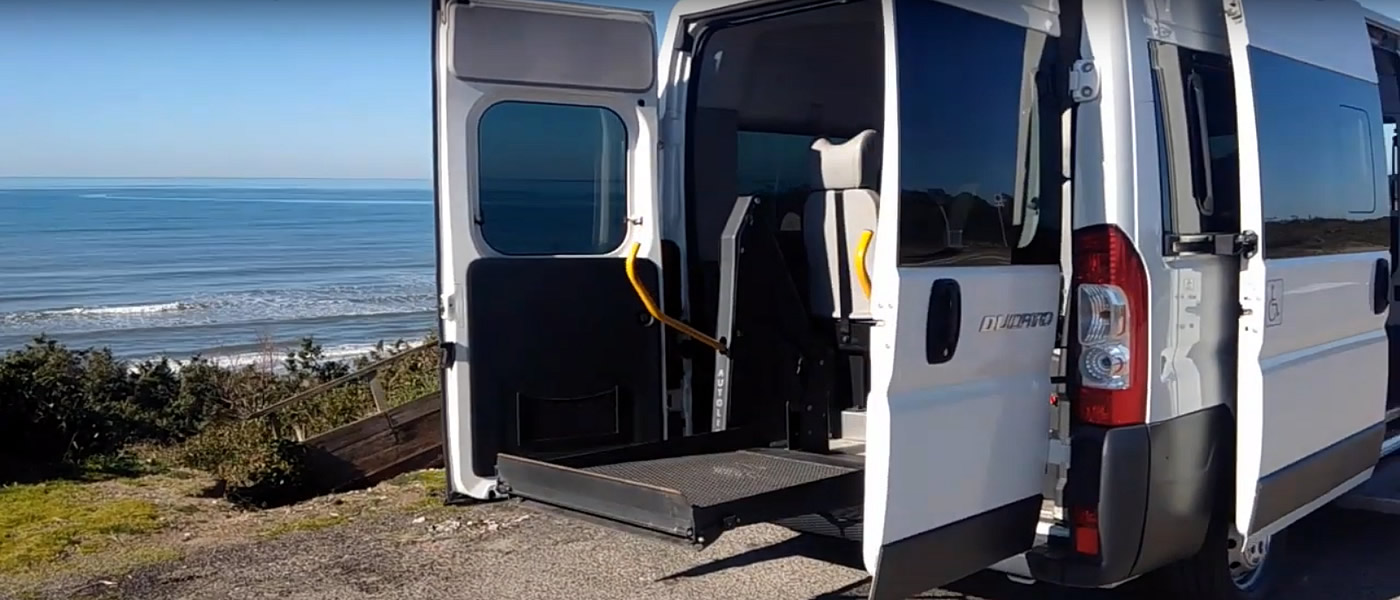 San Satiro Wheelchair Accessible Tours
San Satiro wheelchair accessible tours, commonly called Santa Maria presso San Satiro, in Milan is a surprise to discover.
A small jewel of the city, which houses, among its many treasures, also the splendid sacristy and the famous illusionistic architecture of Bramante, true masterpieces of the Italian Renaissance.
Is located in the historic center of Milan, precisely in Via Torino on a short dead end between two buildings.
It was built at the end of the XV century, incorporates the medieval chapel of San Satiro and is one of the Milanese attractions waiting to be discovered.
Yes, because it is not only the facade in neo-Renaissance style the main attraction.
With the central section divided into two horizontal bands superimposed by a frame in turn separated into three sectors by Corinthian pilasters, the rose window, the two niches, the bell tower of the XI century in Romanesque style or the dome with blind circular rose windows to arouse particular astonishment.
You have to cross the threshold to be able to admire, behind the altar, the large space formed by a regular apse and well completed by columns and decorations.
In fact, proceeding towards the altar, almost touching with your hand, you realize that you cannot pass, as there is just under a meter of space.
Private San Satiro Private Accessible Tours
Disabled friendly San Satiro wheelchair accessible tours with a professional guide in Milan.
Accessible Italian Holiday provide a safe and a full accessible tours around it at previewed itineraries.
Visit this rich and fascinating land with a specialized tourist guide.
Adapted van transportation specifically designed for disabled tourists traveling on holiday to Milan.
Touring San Satiro
It is actually an optical illusion, an illusory perspective because the apse does not exist.
This perspective deception is the work of Donato Bramante, one of the greatest Italian architects, who coped with the reduced space of the church to create the false apse.
Measures 97 centimeters instead of 9 and 70 meters envisaged in what was the original project.
What began as an impediment to the diocese that did not have the permits to build a larger church then evolved into an unexpected result, a true artistic masterpiece.
Bramante, challenging the limitations, in fact created the perfect illusion and the false perspective escape of San Satiro is considered the forerunner of all the examples of trompe l'oeil that came later.
In its perfection the work also highlights the influence of the researches of Piero della Francesca and Donatello in the field of illusionistic representation.
If you think that the whole building was originally decorated in white, blue and gold, you realize that the optical impression, at the time, was really rich.
Booking & Travel
San Satiro wheelchair accessible tours disabled transport.
Unmissable visit at it with our Milan Accessible Tours.
Specifically tailored to wheelchair users, reduced mobility persons and disabled with an adapted transport.
Milan Wheelchair Accessible Services
Milan Wheelchair Friendly Accessible Hotels
Day - Venice, Tuscany
Sacramento - USA
5th May 2022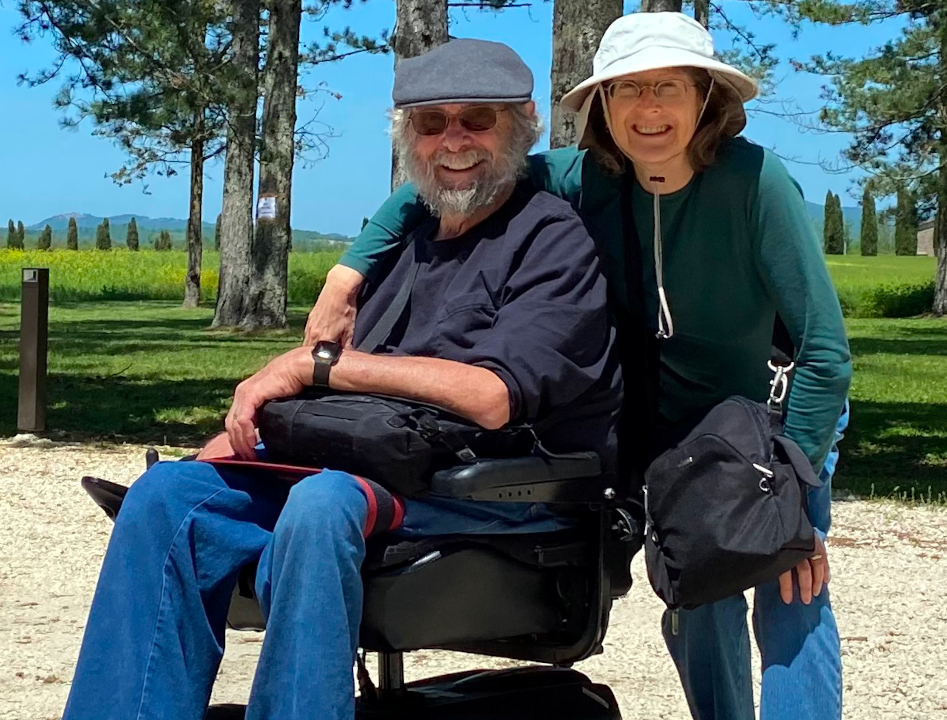 Vincenzo is superb in every way. He is extremely thorough, conscientious and honest ...
Samuel & Watkiss - Sicily
Samuel & Watkiss Families
Merton - UK
21st September 2021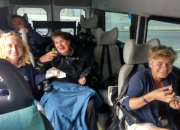 Birgisdottir - Milan
Akureyri - Iceland
15th September 2021 I contacted Accessible Italian Holiday with a very short notice about a transfer from ...
Bonelli - Umbria
Gozo - Malta
13rd September 2021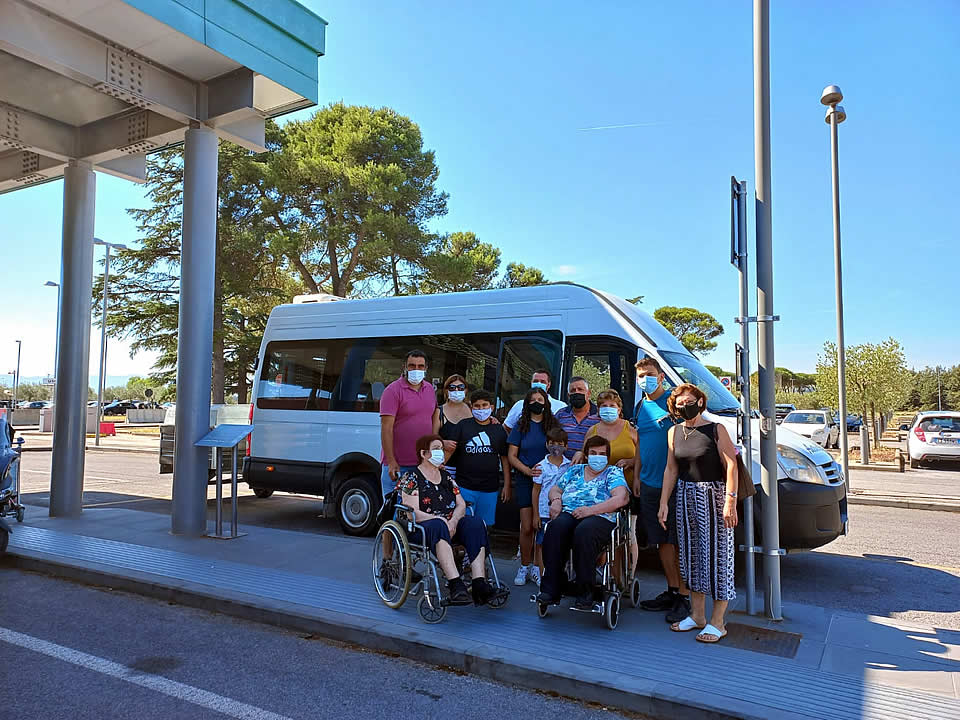 Reifein - Pisa
Atlanta - USA
16th August 2021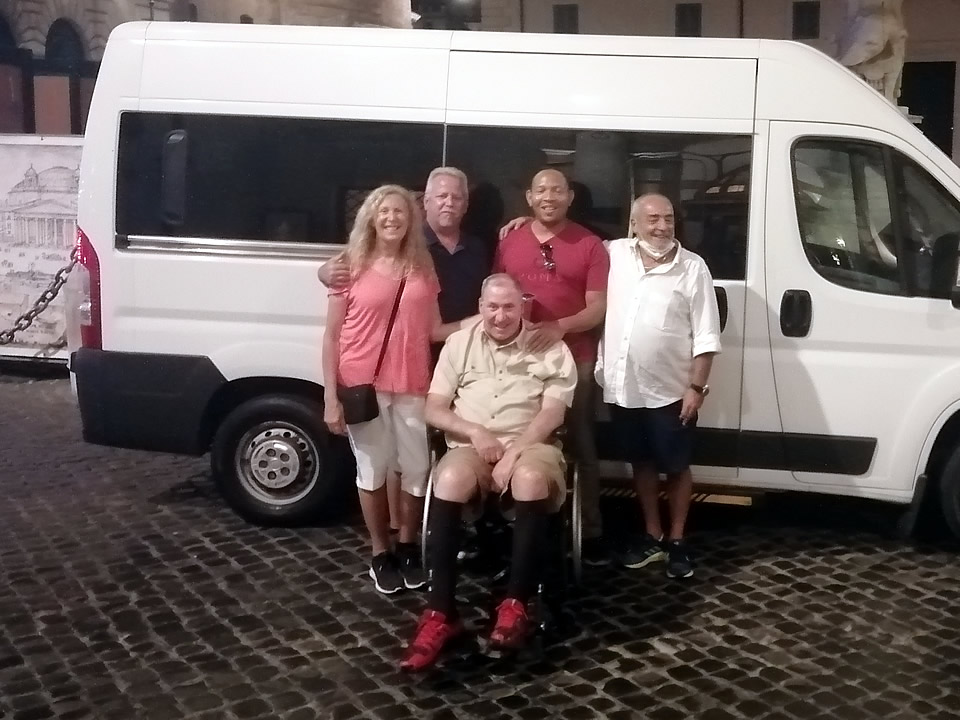 Thompson - Sicily
Triq I Assedju - Malta
20th October 2020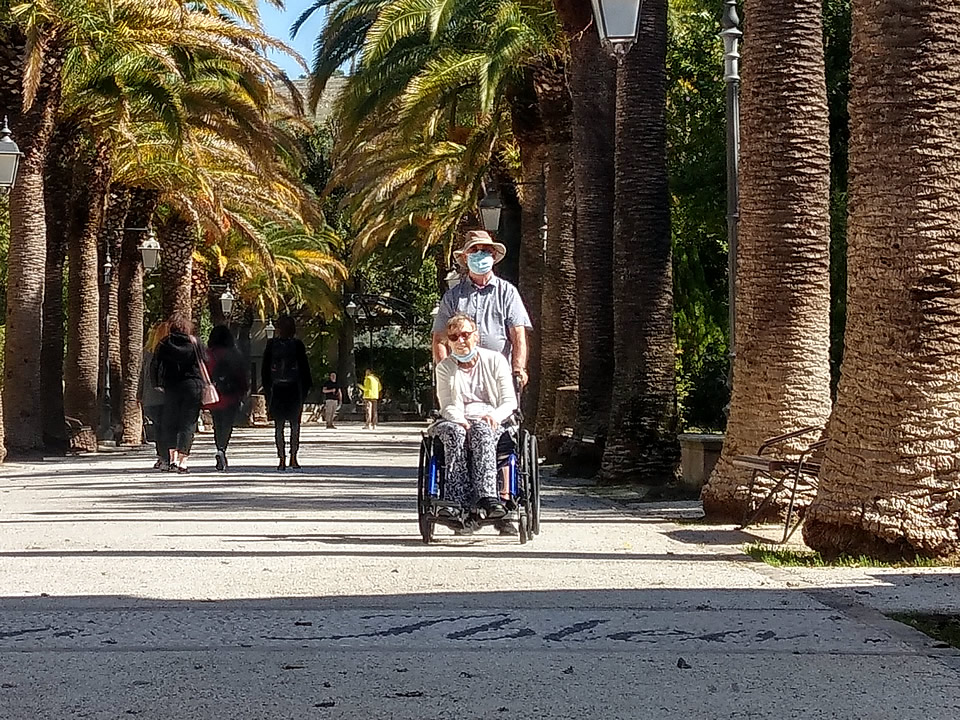 The service provided by Accessible Italian Holiday was exceptional. Vincenzo who ...
Brabant - Naples
Sainte-Catherine - France
29th June 2020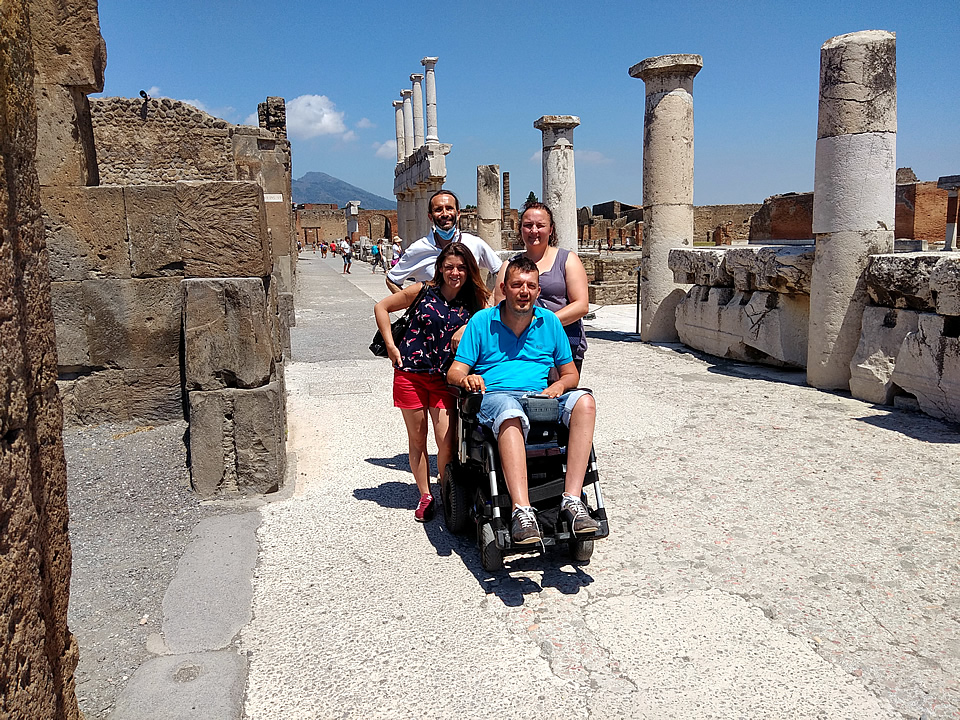 Prydun - Sicily
Hereford - UK
8th March 2020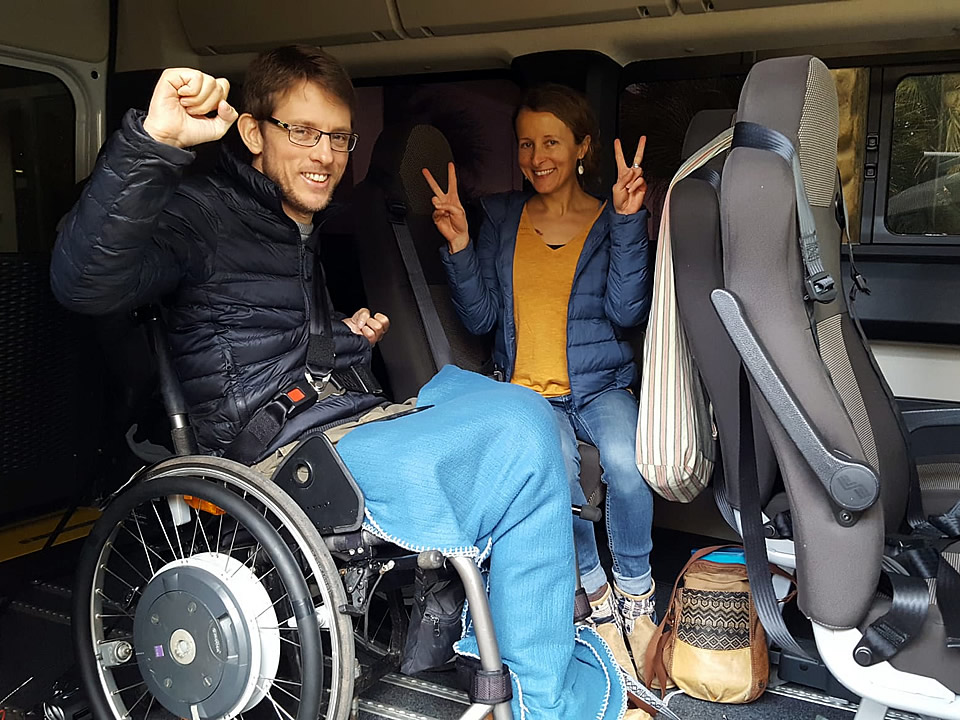 My husband ( who has a spinal cord injury and can't walk ) needed to make a last ...
Rudyk - Sorrento
New York - USA
31st October 2019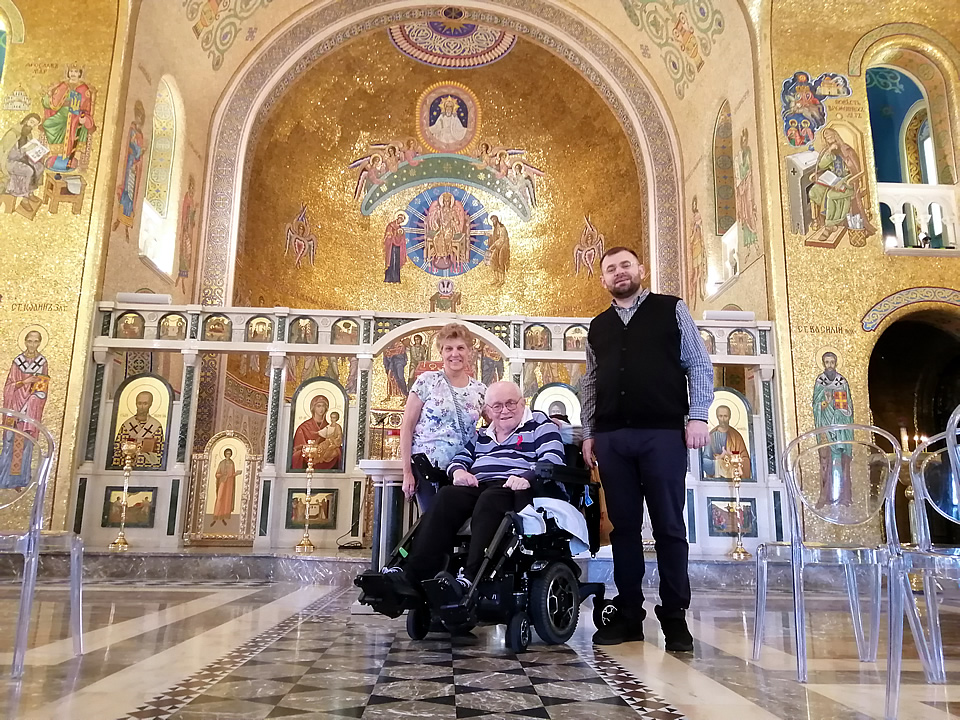 Molski- Sicily
Arizona - USA
19th September 2019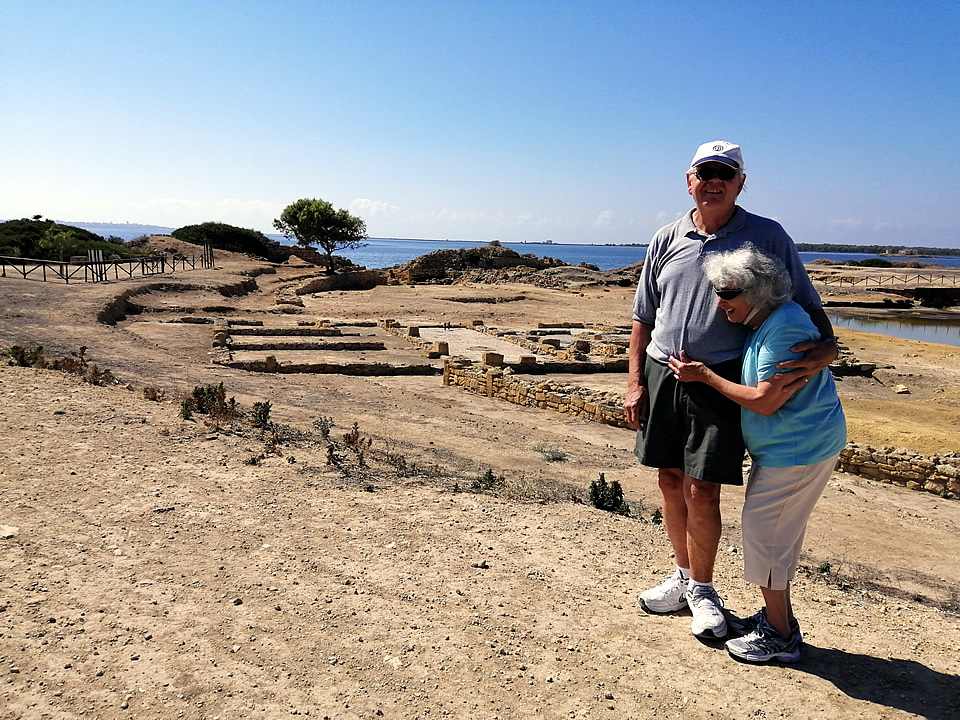 Enzo is a delight to work with. Made helpful suggestions that improved are overall ...
Burns - Bologna
Alpharetta - USA
5th August 2019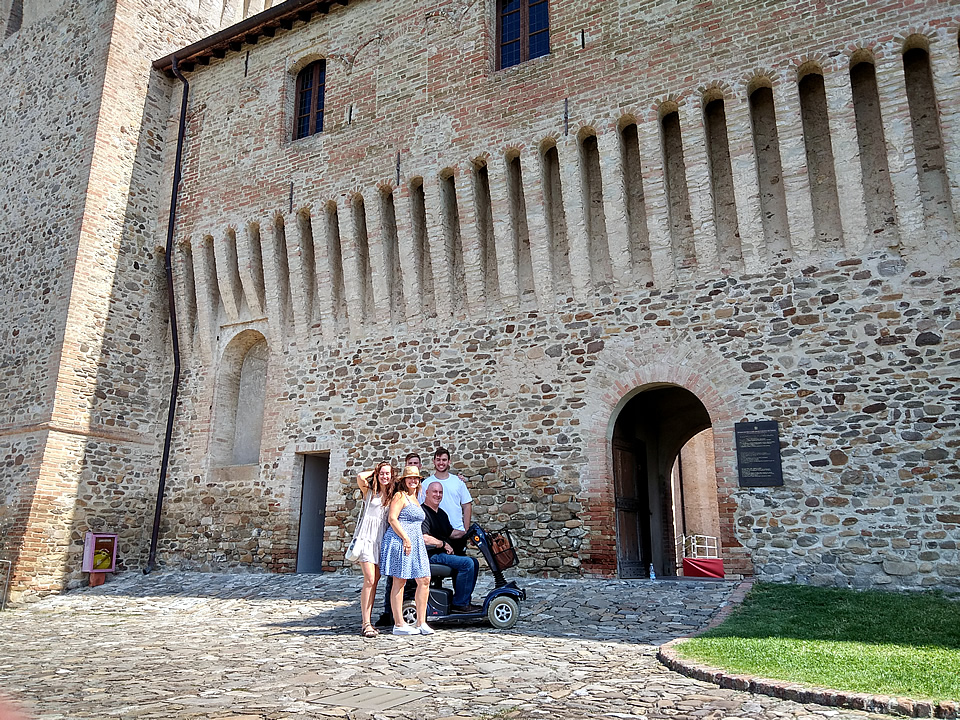 Jones - Rome
Melbourne - Australia
25th July 2019 Raaber - Venice, Lake Como, Florence
Tropiano - Umbria
Philadephia - USA
30th May 2019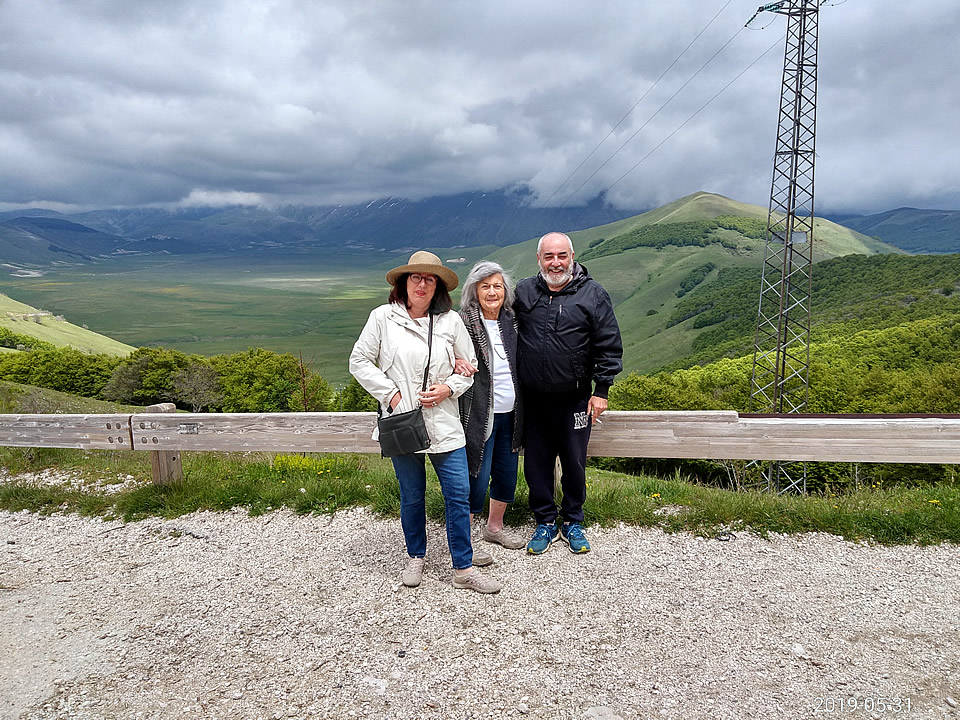 Stapley - Tuscany
Blue Mountains - Australia
17th May 2019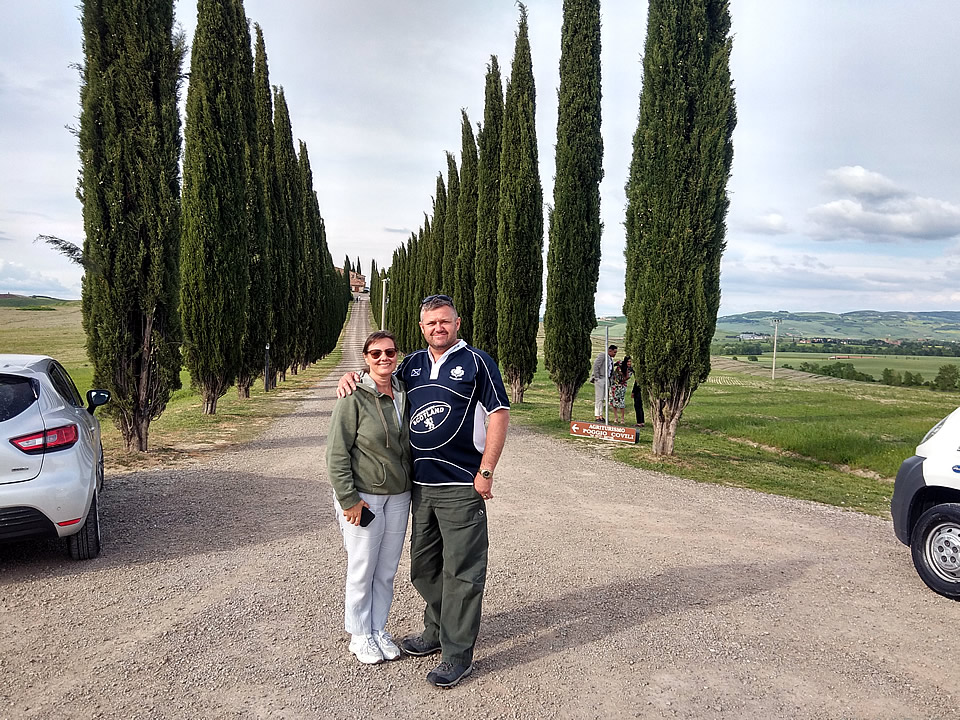 We booked two trips with Enzo, he was wonderful. At all times he made sure we got ...
Carreras - France, Swiss & Italy
Miami- USA
26th March 2019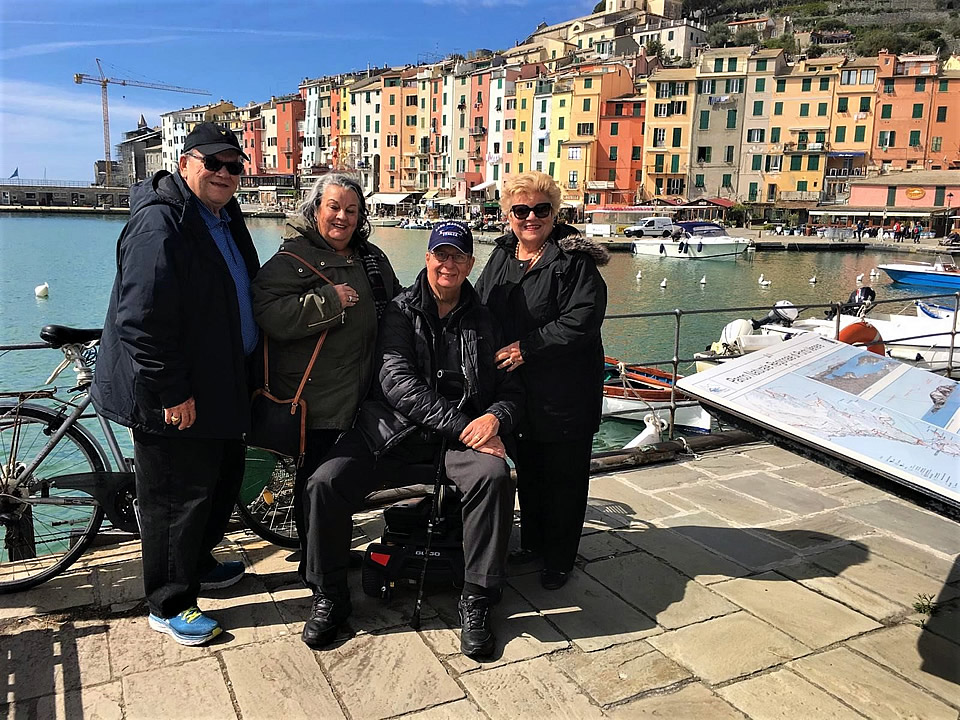 Whittle - Apulia
Cheltenham- UK
19th October 2018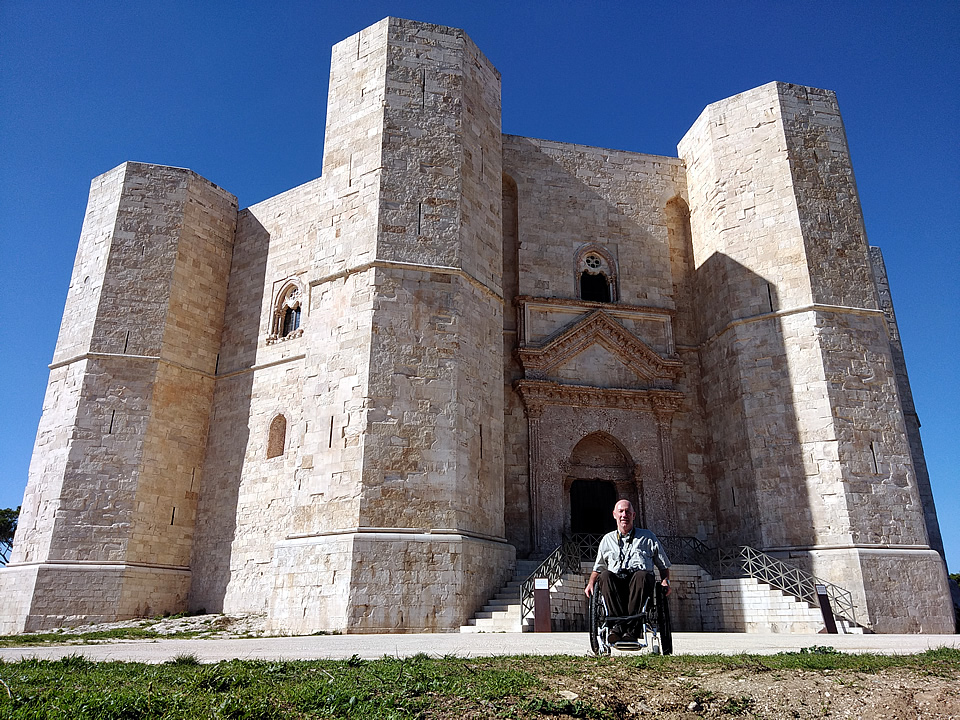 Scheer & Mallett - Apulia
Illinois- USA
5th October 2018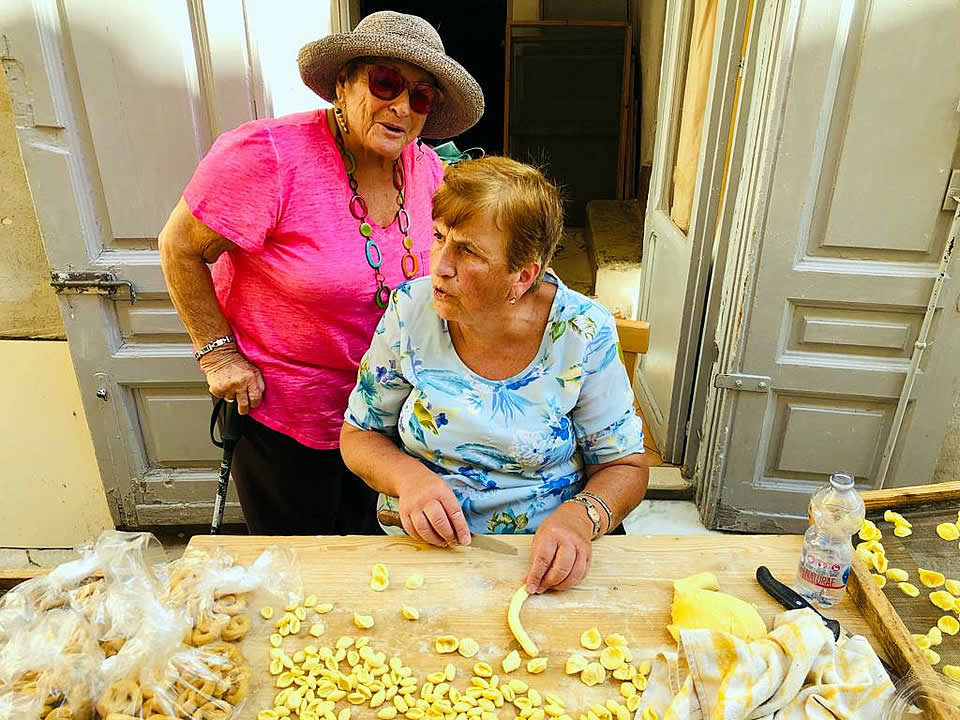 Thank you for a FABULOUS trip. We had so much fun. You were so kind , helpful and ...
Totta - Rome
Long Beach - USA
4th October 2018 Our guide was not only an excellent and reliable driver who met us on time ...
Pieples - Venice Rome Apulia
Miami- USA
14th September 2018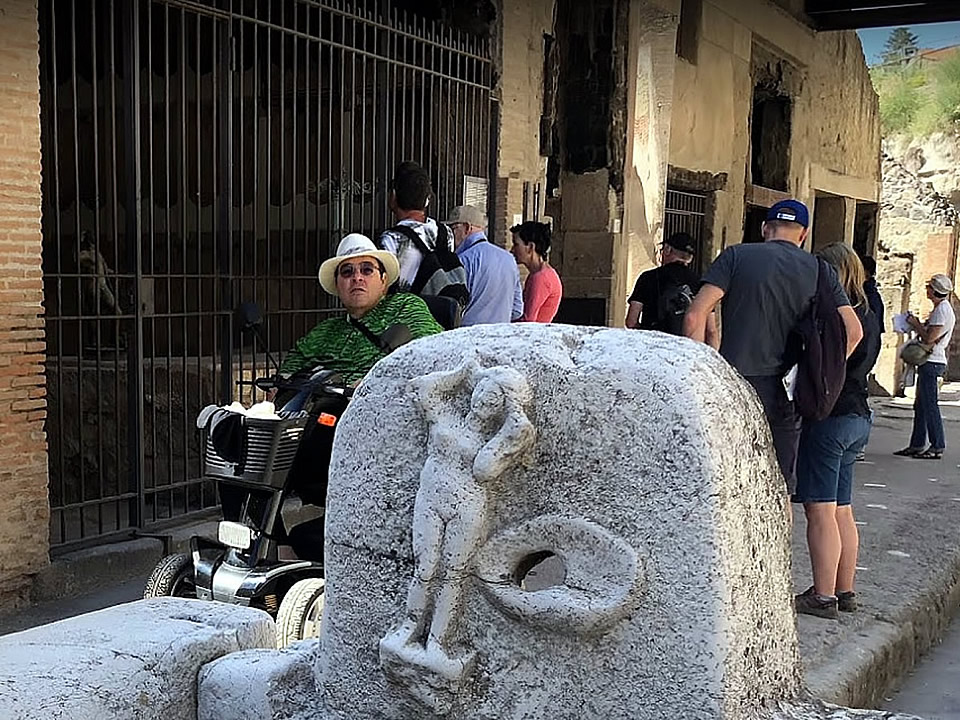 Our family of 4 had a wonderful trip because of Accessible Italian Holidays. Here ...