Rodi Garganico Wheelchair Accessible Tours Accessible
Tours
Garganico
Rodi
Rodi Garganico Wheelchair Accessible Tours Apulia Excursions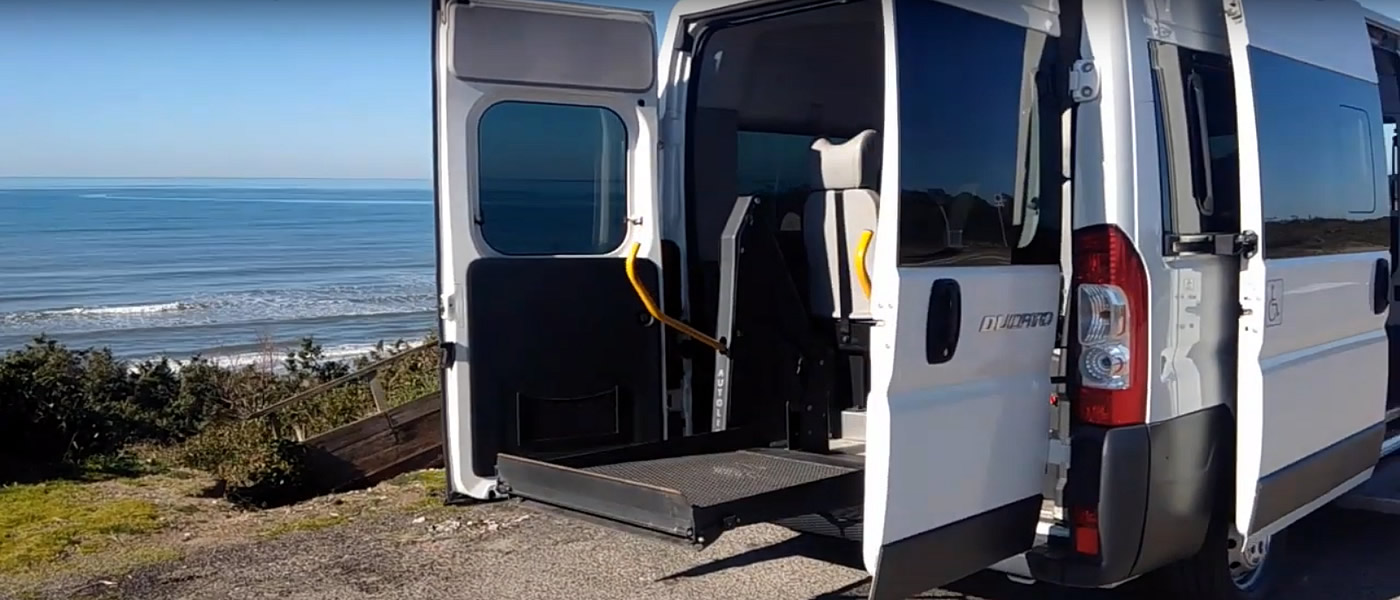 Our Adapted Van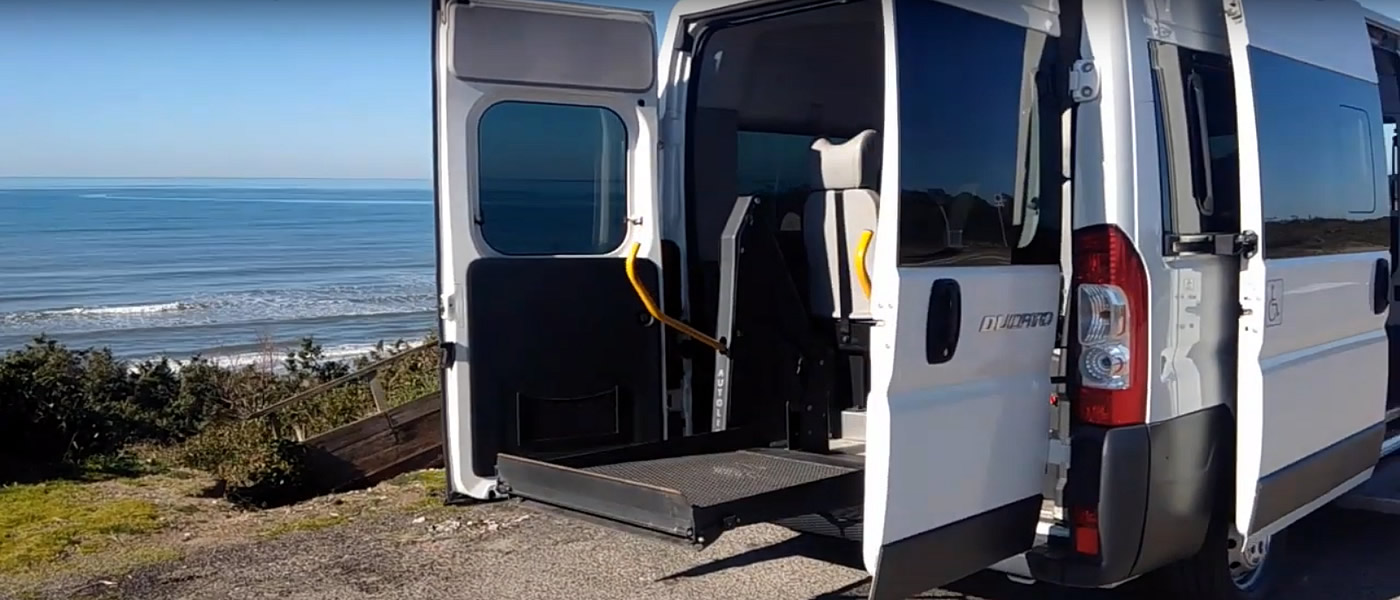 Rodi Garganico Wheelchair Accessible Tours
Rodi Garganico wheelchair accessible tours, is one of the best known destinations on the spur of Italy.
Has many things to see!
It is located in the northernmost part of the Gargano, just before Vieste and Peschici.
With its 8 km of beach and a historic center that falls sheer to the sea, it is the ideal destination for visitors who want to experience a holiday with the typical flavor of the Apulian sea.
In addition to the beaches and the wonderful sea, has monuments of great historical and cultural interest.
The village is characterized by narrow streets that reveal its Greek origins and retain some typical features of medieval villages.
The views of the Chepabbash District offer tourists a unique and original experience.
Alleys, arches and panoramic terraces are a special mix not to be missed.
The neighborhood was mainly inhabited by fishermen.
A village of ancient maritime traditions very nice to visit which, especially in spring, with the swallows and the scent of orange blossom is even more fascinating.
When you are there it is difficult not to be influenced by the charm of this ancient district.
Along the coastal landscape you can see various Trabucchi, the ancient fishing machines that characterize the coast between Abruzzo, Molise and Apulia.
It has a port that ensures connections with the Tremiti Islands and exchanges with the opposite Dalmatian coasts.
Rodi Garganico Wheelchair Accessible Tours
Rodi Garganico wheelchair accessible tours with a guide and cruise shore excursions.
Accessible Italian Holiday provide a safe and a full accessible tours around it at previewed itineraries.
Visit this rich and fascinating land with a specialised tourist guide.
Adapted van transportation specifically designed for disabled tourists traveling on holiday to Apulia.
Touring Rodi Garganico
At the center of the town is the Sanctuary of the Madonna della Libera, where the painting of the Madonna della Libera is venerated.
Rodi Garganico is within easy reach of major tourist attractions in Apulia, such as the protected area of the Umbra Forest and the Tremiti Islands.
To reach the latter, you can take the ferry directly from the beautiful port of Rodi Garganico.
The culinary art of Rodi Garganico is mainly based on fish or vegetable dishes:.
A strong appeal for fine palates.
Products linked to traditions and to the territory with an infinite number of dishes to be discovered.
From Rhodian fish soup to mussels au gratin, from orange salad to anchovy salad.
Among the particularly fashionable first courses are Troccoli with cuttlefish stuffed with bread and cheese and Bucatini with mantis shrimp.
Another highlight of the local cuisine are liqueurs such as Limoncello, prepared with local lemons, and Arancino, an orange liqueur to be enjoyed.
Booking & Travel
Rodi Garganico wheelchair accessible tours to Apulia.
Unmissable visit at it with our Apulia Accessible Tours.
Specifically tailored to wheelchair users, reduced mobility persons and disabled with an adapted van.
Apulia Wheelchair Accessible Services
Apulia Wheelchair Friendly Accessible Hotels
Day – Venice, Tuscany
Sacramento – USA
5th May 2022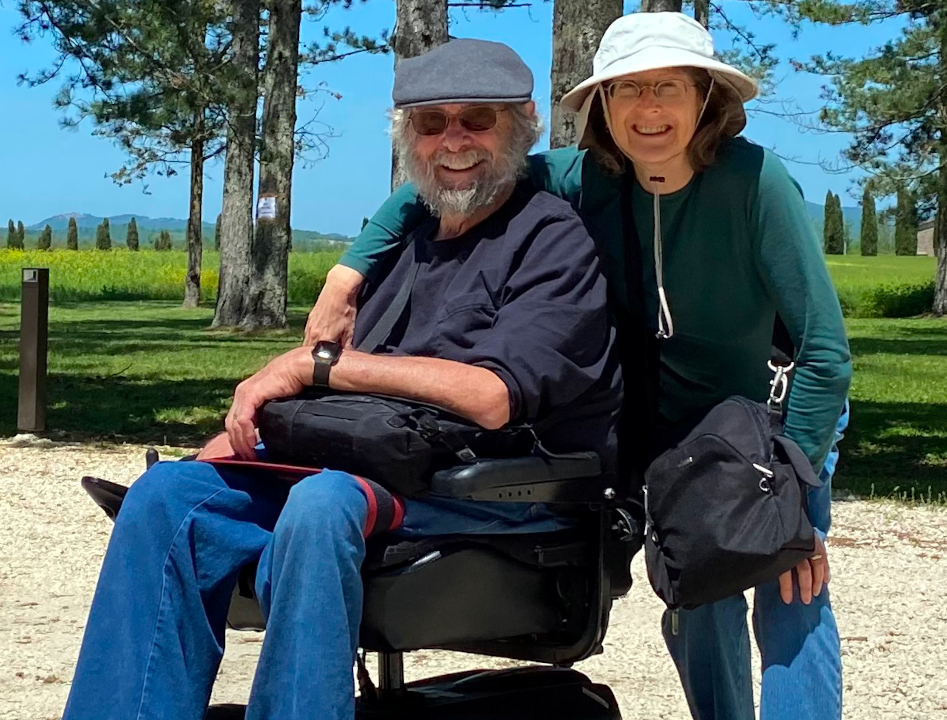 Vincenzo is superb in every way. He is extremely thorough, conscientious and honest …
Samuel & Watkiss – Sicily
Samuel & Watkiss Families
Merton – UK
21st September 2021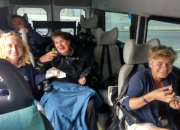 Birgisdottir – Milan
Akureyri – Iceland
15th September 2021 I contacted Accessible Italian Holiday with a very short notice about a transfer from …
Bonelli – Umbria
Gozo – Malta
13rd September 2021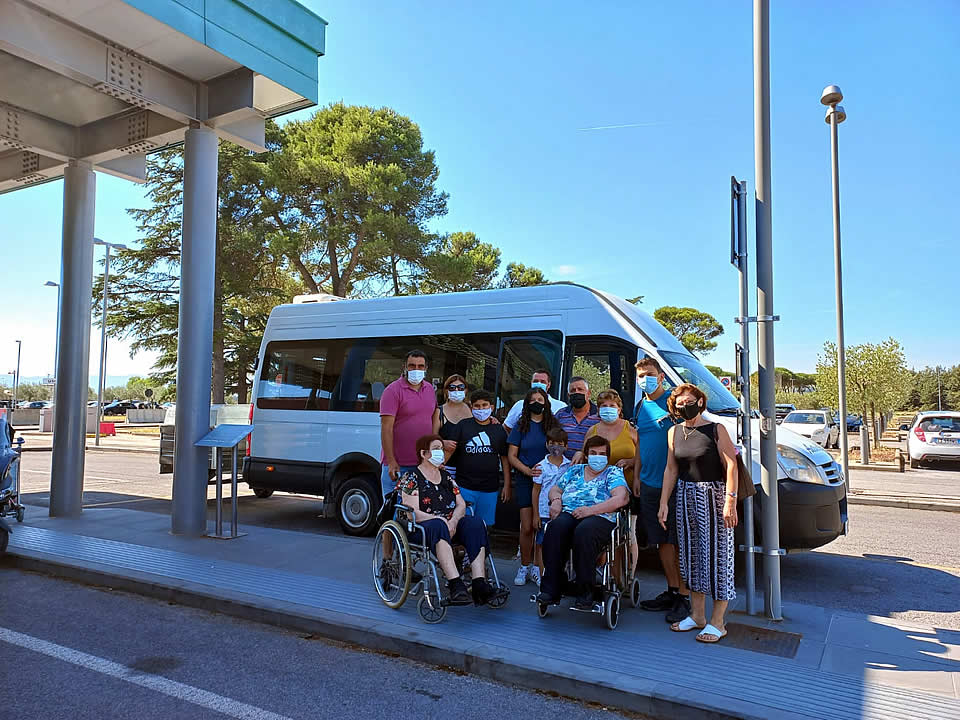 Reifein – Pisa
Atlanta – USA
16th August 2021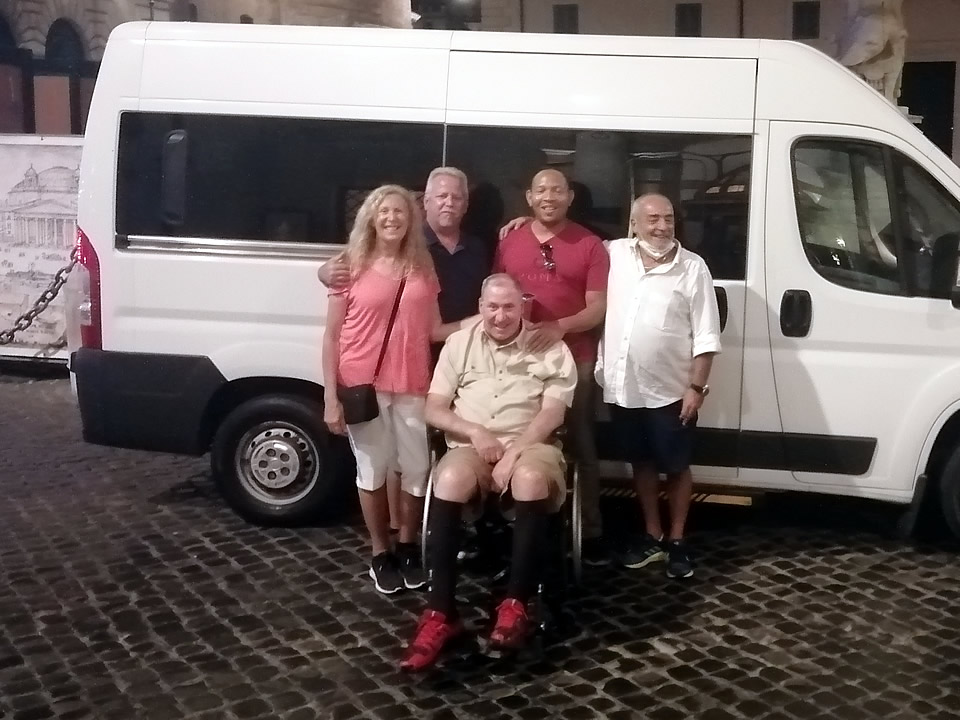 Thompson – Sicily
Triq I Assedju – Malta
20th October 2020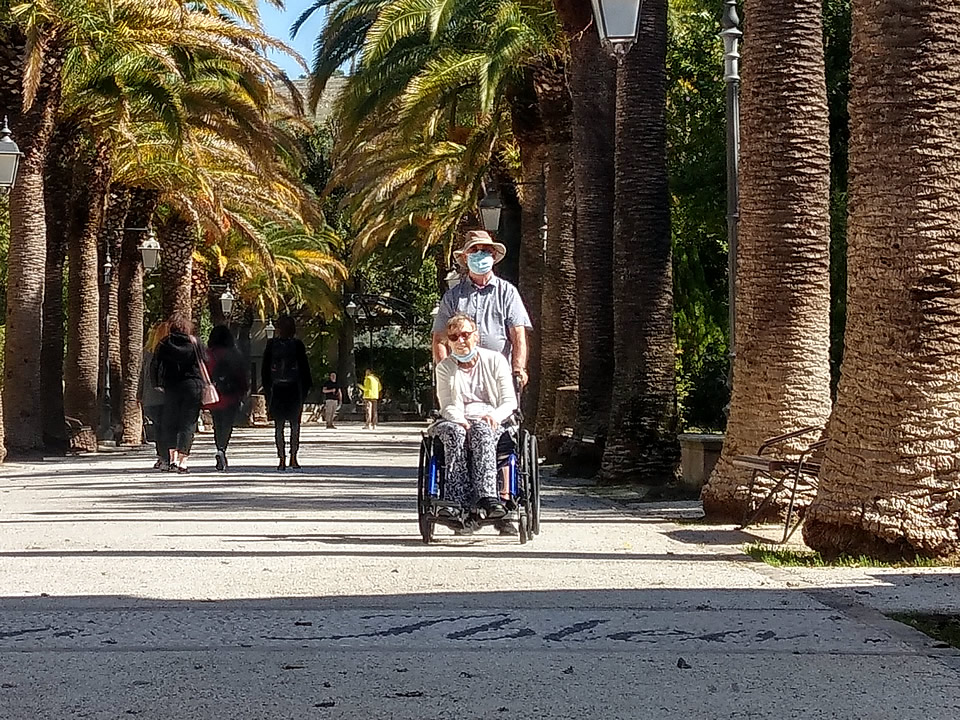 The service provided by Accessible Italian Holiday was exceptional. Vincenzo who …
Brabant – Naples
Sainte-Catherine – France
29th June 2020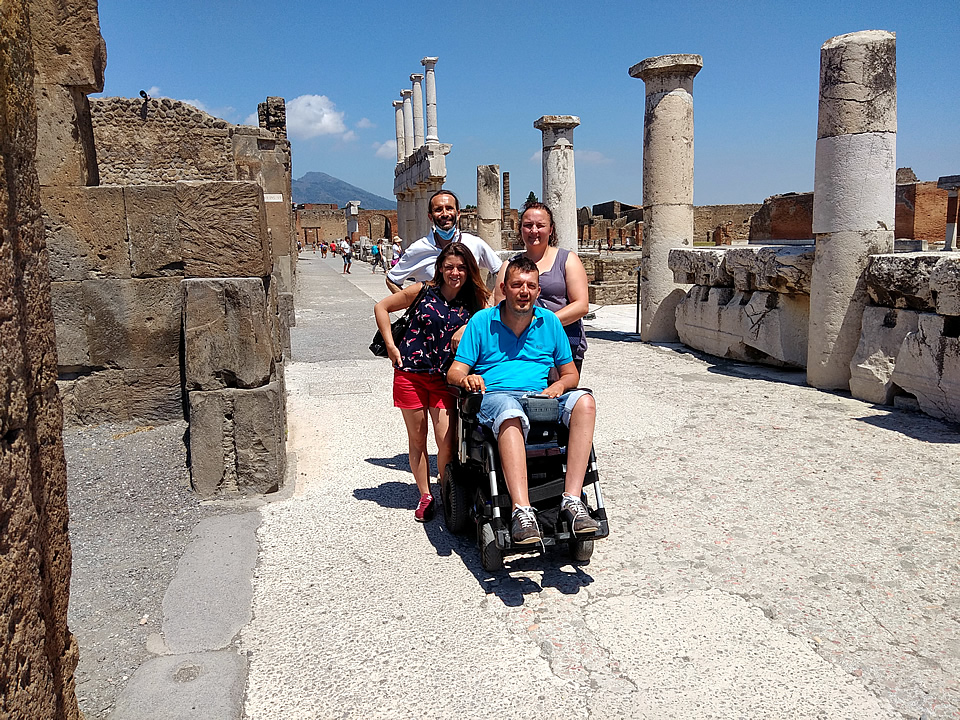 Prydun – Sicily
Hereford – UK
8th March 2020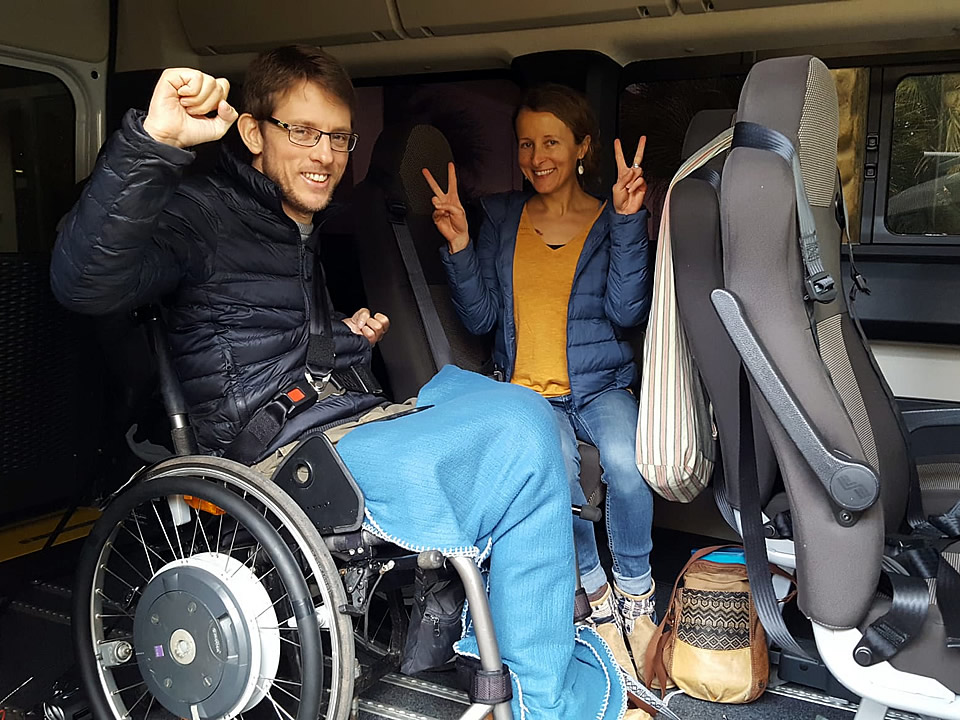 My husband ( who has a spinal cord injury and can't walk ) needed to make a last …
Rudyk – Sorrento
New York – USA
31st October 2019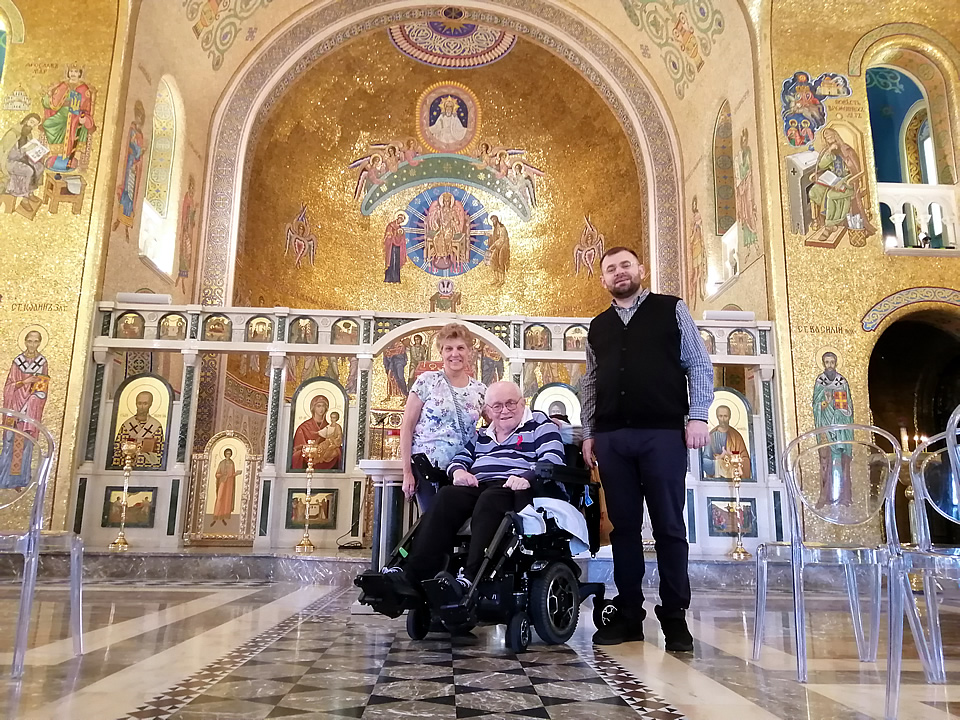 Molski- Sicily
Arizona – USA
19th September 2019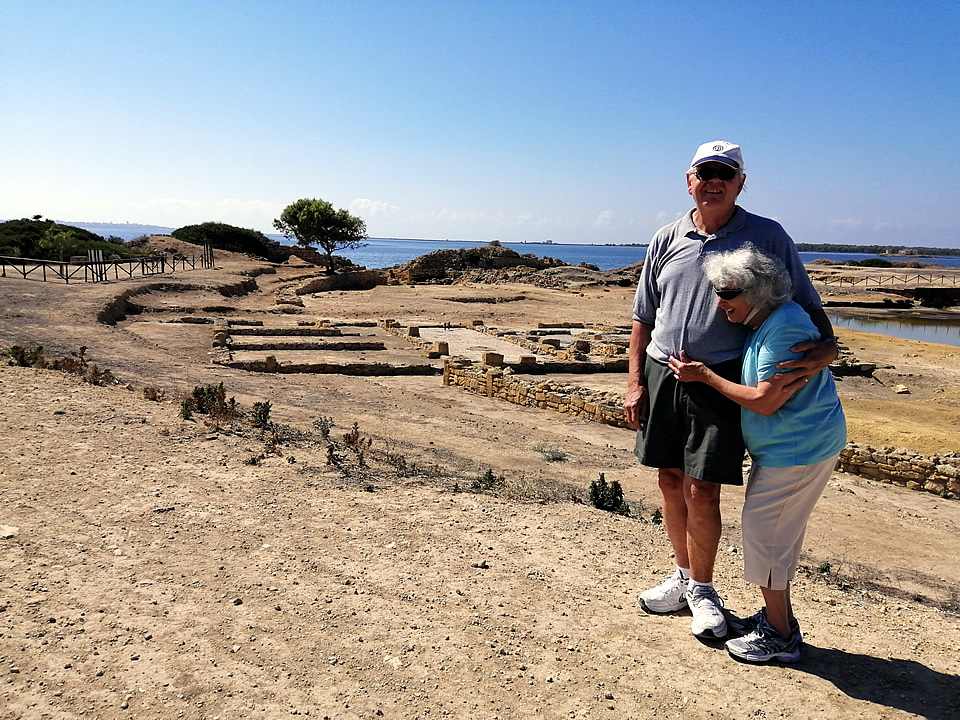 Enzo is a delight to work with. Made helpful suggestions that improved are overall …
Burns – Bologna
Alpharetta – USA
5th August 2019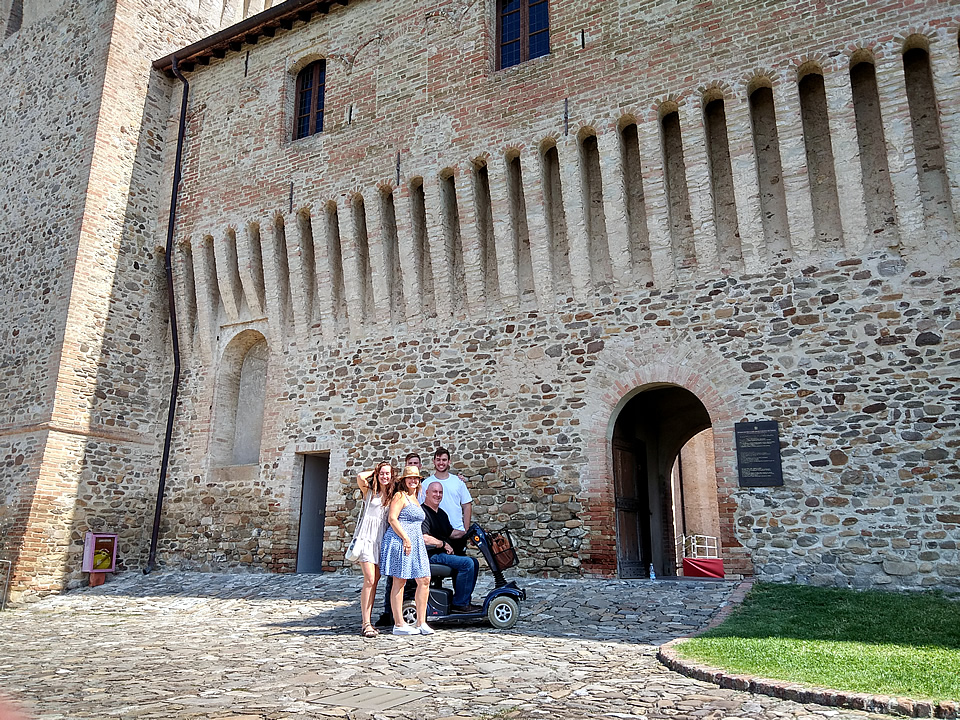 Jones – Rome
Melbourne – Australia
25th July 2019 Raaber – Venice, Lake Como, Florence
Tropiano – Umbria
Philadephia – USA
30th May 2019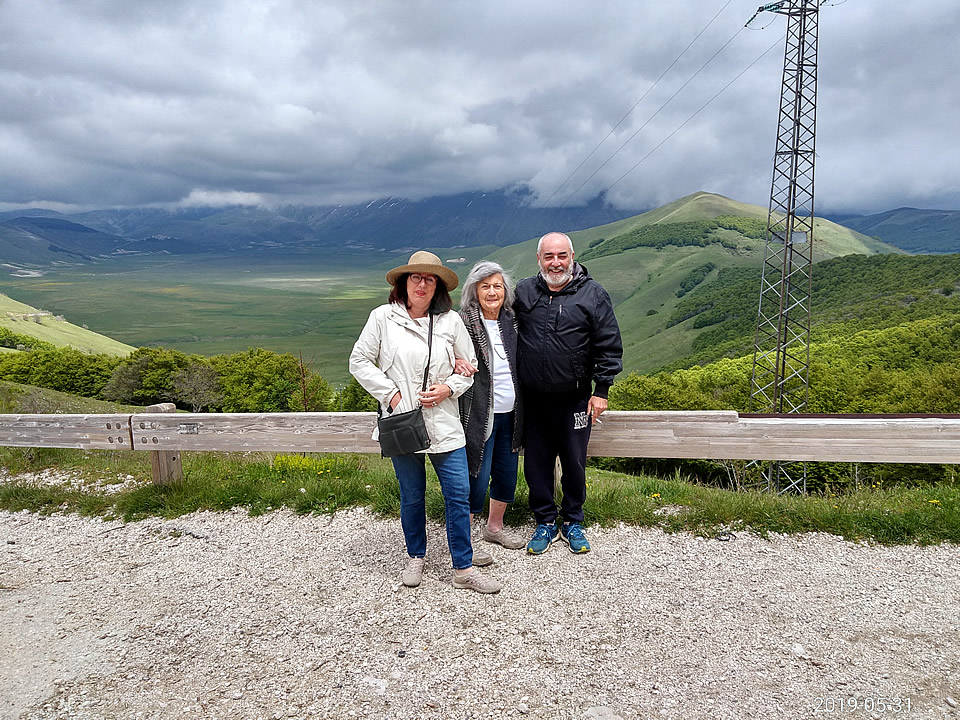 Stapley – Tuscany
Blue Mountains – Australia
17th May 2019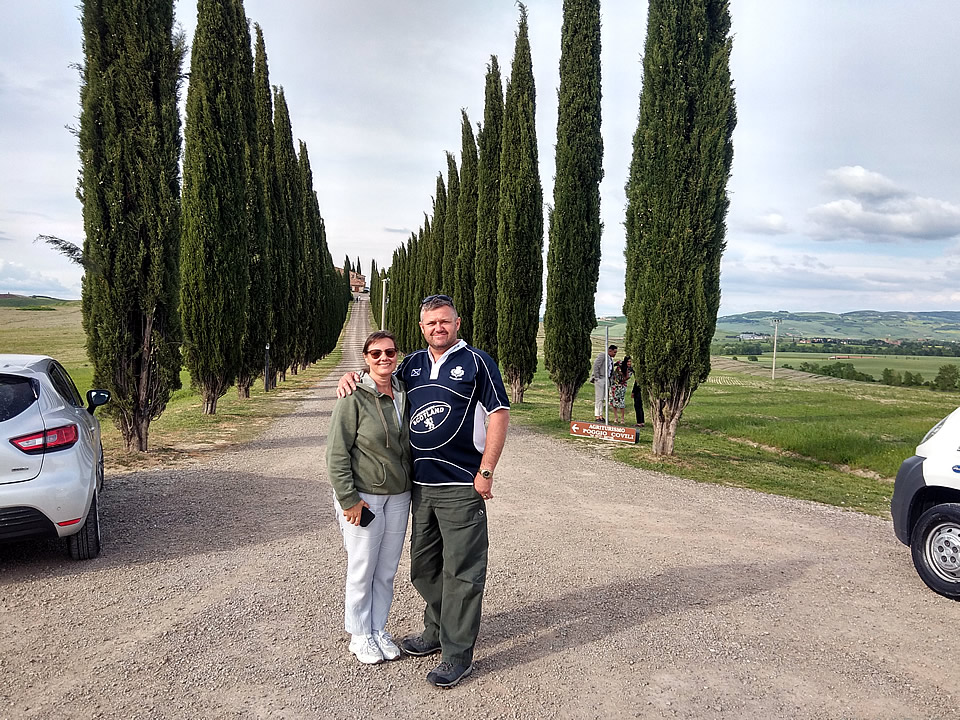 We booked two trips with Enzo, he was wonderful. At all times he made sure we got …
Carreras – France, Swiss & Italy
Miami- USA
26th March 2019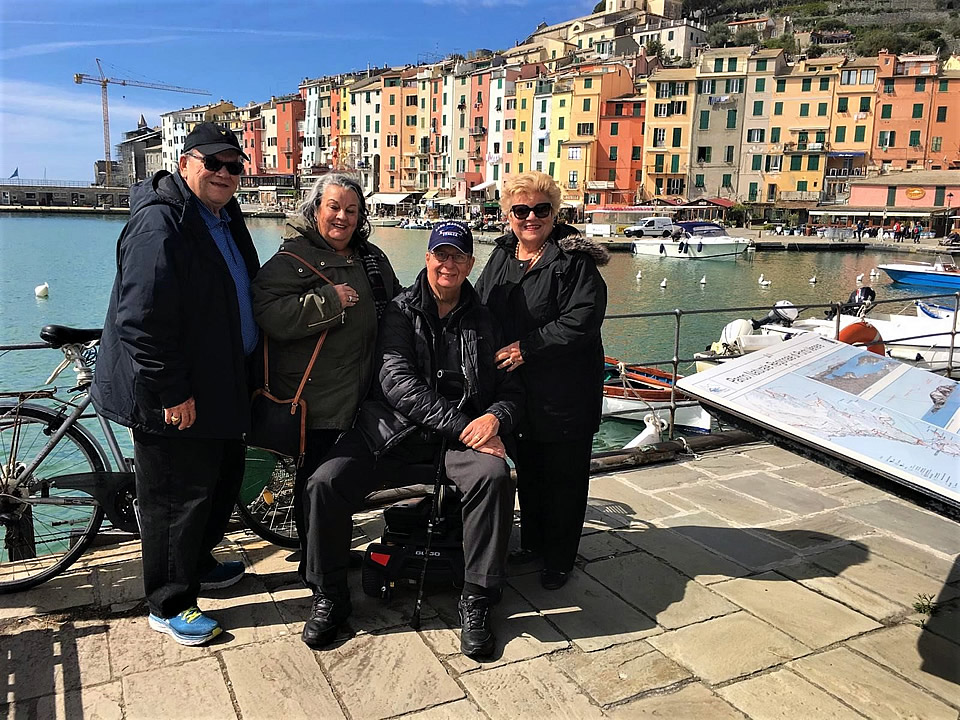 Whittle – Apulia
Cheltenham- UK
19th October 2018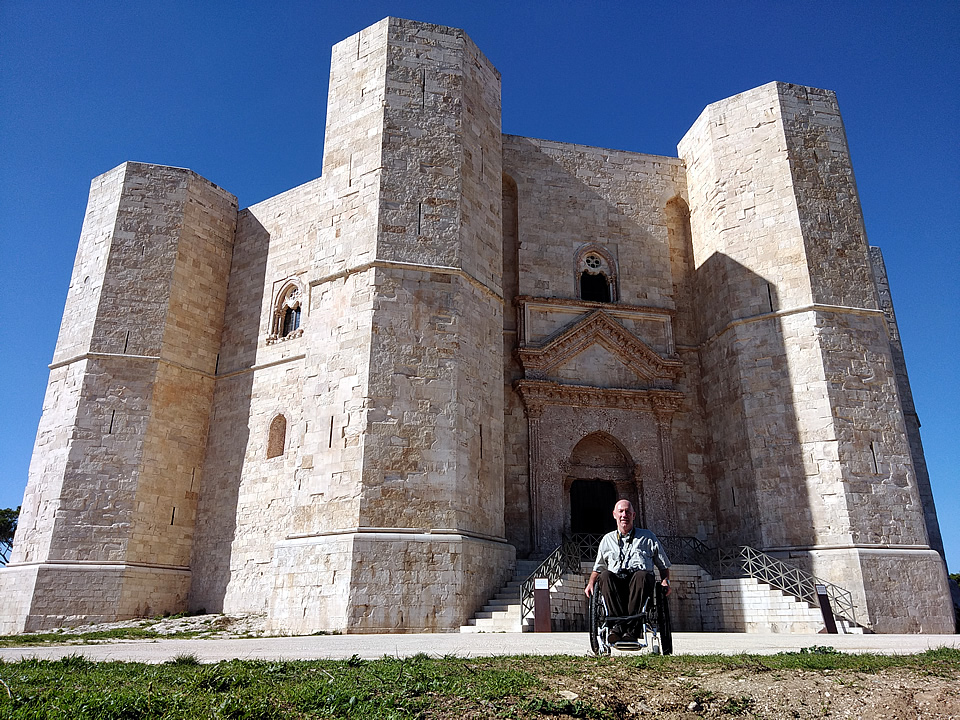 Scheer & Mallett – Apulia
Illinois- USA
5th October 2018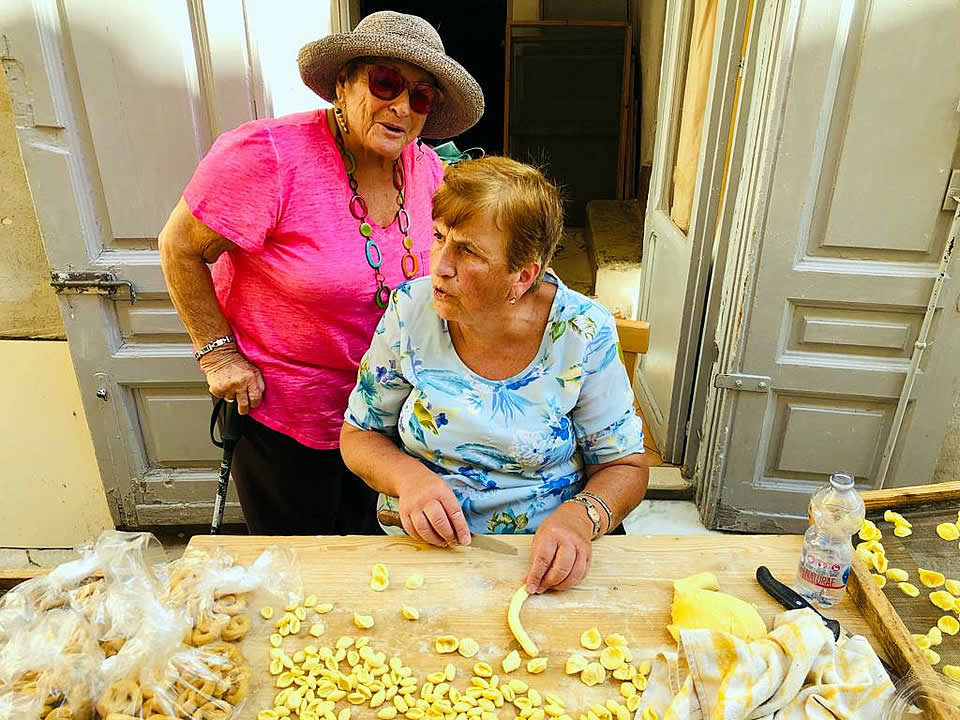 Thank you for a FABULOUS trip. We had so much fun. You were so kind , helpful and …
Totta – Rome
Long Beach – USA
4th October 2018 Our guide was not only an excellent and reliable driver who met us on time …
Pieples – Venice Rome Apulia
Miami- USA
14th September 2018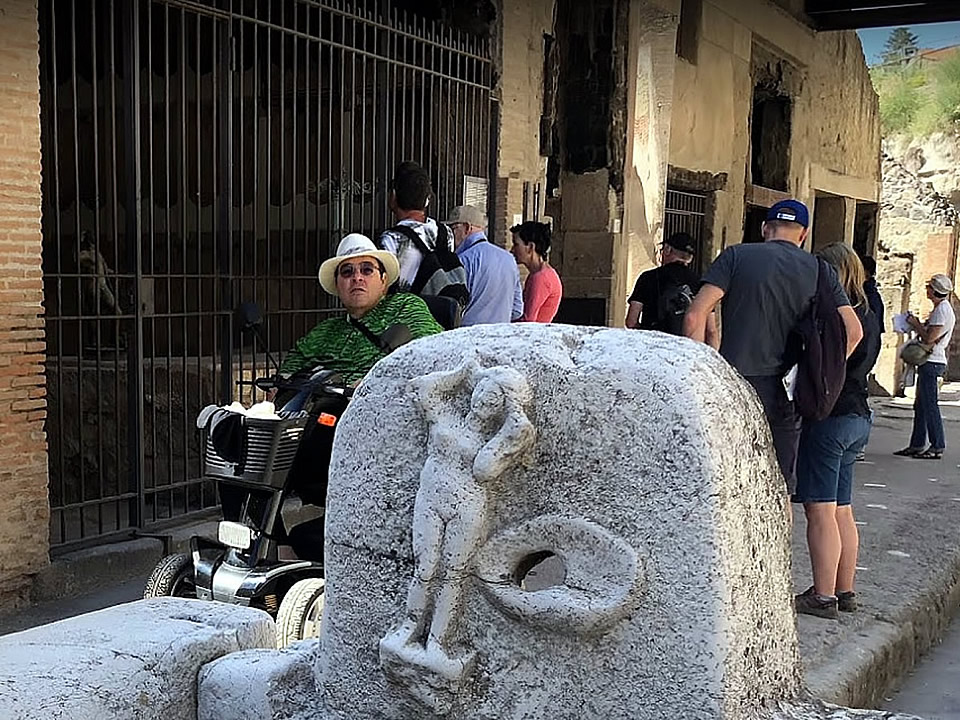 Our family of 4 had a wonderful trip because of Accessible Italian Holidays. Here …