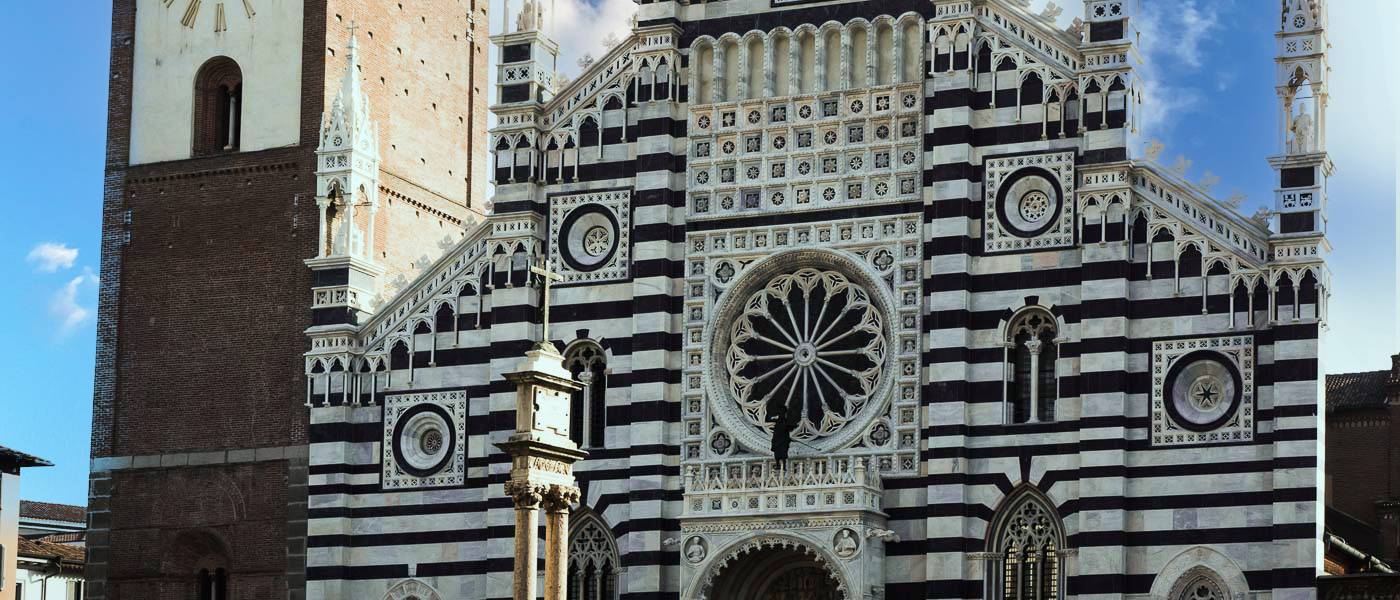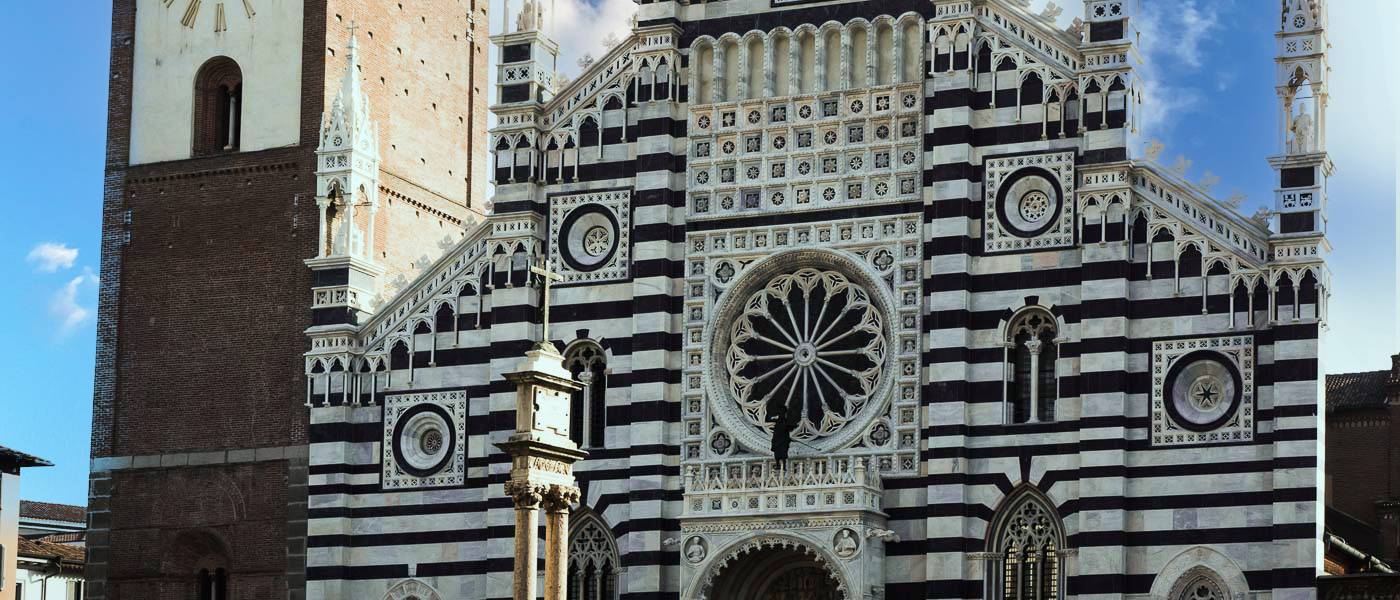 Monza Wheelchair Accessible Tours
Monza Wheelchair Accessible Tours
Monza Wheelchair Accessible Tours Milan Excursions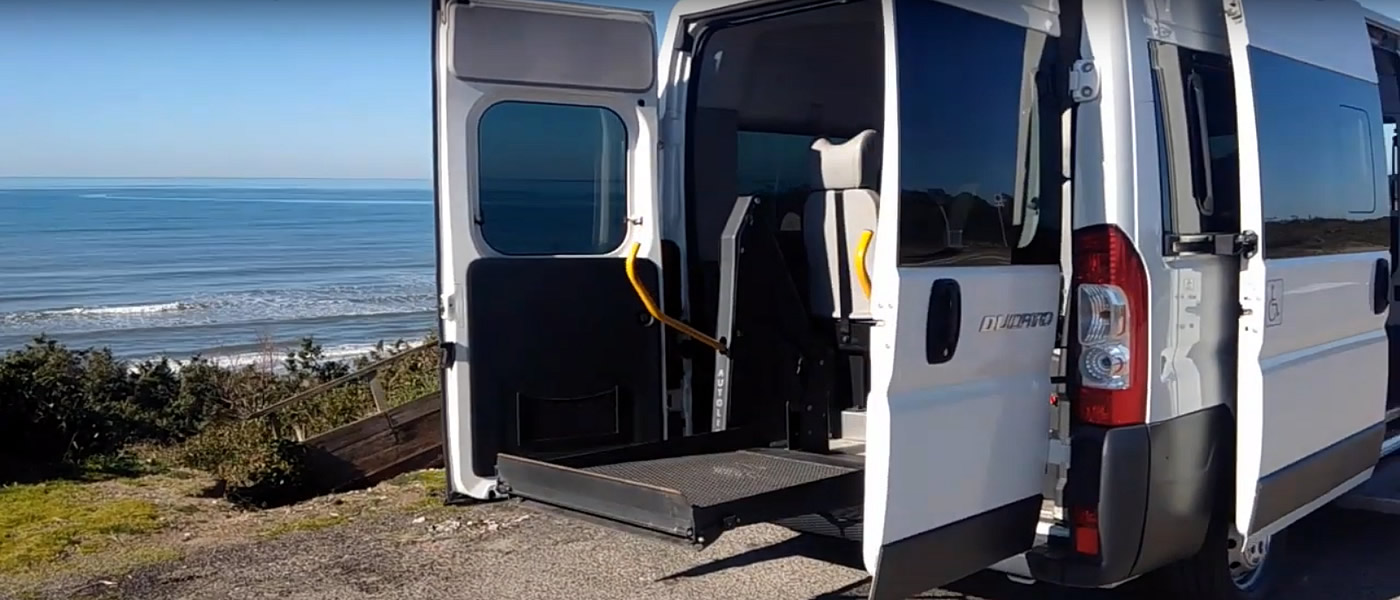 Our Adapted Van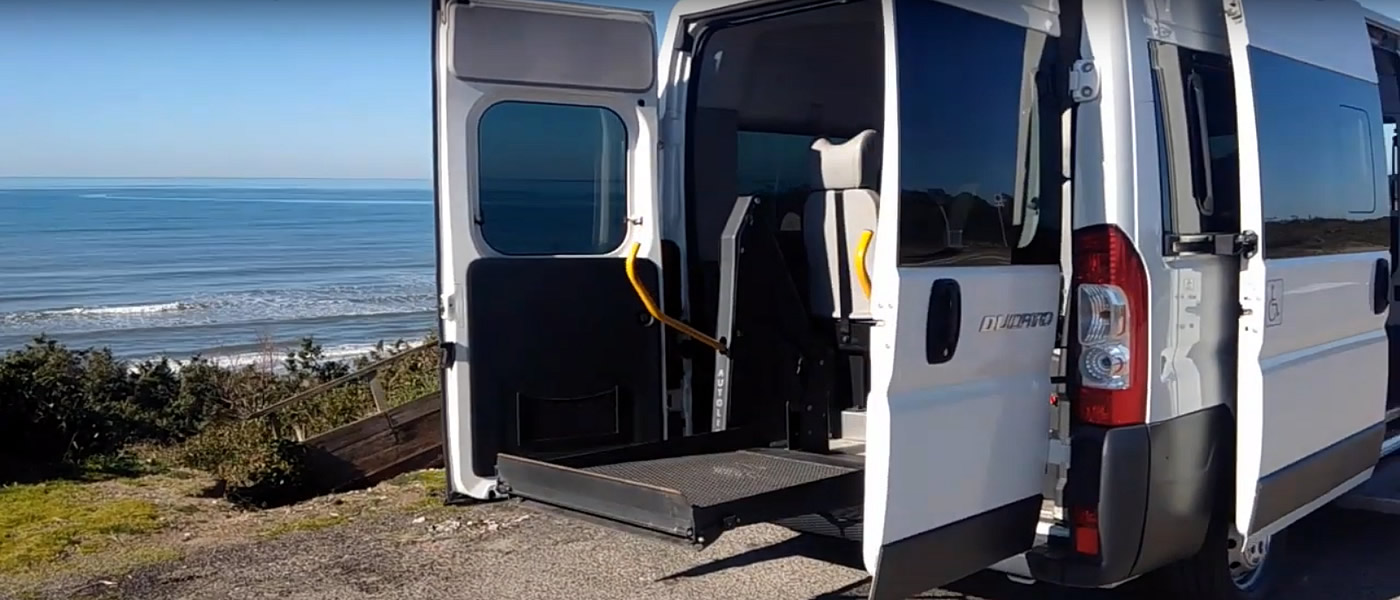 Monza wheelchair accessible tours
Taking a walk through Monza wheelchair accessible tours is like re-experience a piece of history of Lombardy and Italy.
Located just 15 km north of Milan, Monza is bursting with history and heritage, with plenty of things to do in the city and wider Lombardy region.
The Monza wheelchair accessible tours city guards jealously traces of past epochs and far away Nations, starting from the Celts who founded it, to the Romans, who gave it its current name, followed by the Longobards, which were responsible for the construction of the Basilica di San Giovanni Battista and the Royal Palace of Theodolinda.
Finally we remember the Habsburgs, who under the will of Maria Theresa of Austria constructed the Royal Villa.
Touring Monza
The neoclassical Royal Villa of Monza is absolutely stunning and covers a vast area.
Composed of a series of buildings, it was originally built in 1777 for the then Archduke Ferdinand of Austria, as the Lombardy region was, at the time, part of the greater Austrian Empire.
Modelled on the Schoenbrunn Palace in Vienna, the villa is set on the banks of the Lambro River and is nestled within the lush and sprawling Monza Park.
The Royal Villa sits within the largest walled park in Europe. Established in 1806, the park is now part of the greater Lambro Valley Natural Reserve.
The park itself covers some 800 hectares and is surrounded by an impressive 12 km long wall.
Autodromo Nazionale di Monza
Aside from the Villa Reale, the carefully maintained park also houses the horse racing circuit of Mirabello, two golf courses, swimming pool, polo field and the iconic Autodromo Nazionale Monza race track.
Yes, the famous Formula 1 racing circuit is nestled within the woodland area of the Parco di Monza at the north end of the vast park.
It's possible to walk from the Villa Reale to the Grand Prix track in about an hour.
Monza wheelchair accessible tours undoubtedly the most stunning religious building within the city of Monza is the absolutely captivating Duomo which is of Romanesque Gothic architecture.
Apart from the Iron Crown and the other artefacts, the major attraction is the Chapel of Teodolinda with its 15th century frescoes from the Zavattari Workshop.
These frescoes depict in 45 scenes the stories of the Queen's life, her marriage, her meeting with her first husband, Authari, and her new marriage with Agilulf.
All the figures in the painting are portrayed in luxurious surroundings and clothed in magnificent garments characteristic of the Visconti, the rulers of Milan at that time.
Booking & Travel
Monza wheelchair accessible tours.
Unmissable visit at it with our Milan Accessible Tours.
Specifically tailored to wheelchair users, reduced mobility persons and disabled with an adapted transport.
Milan Wheelchair Accessible Services
Milan Wheelchair Friendly Accessible Hotels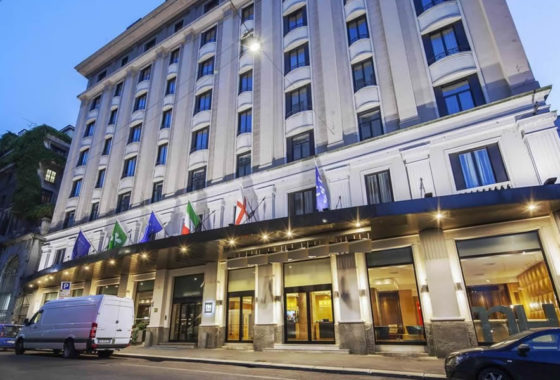 Milan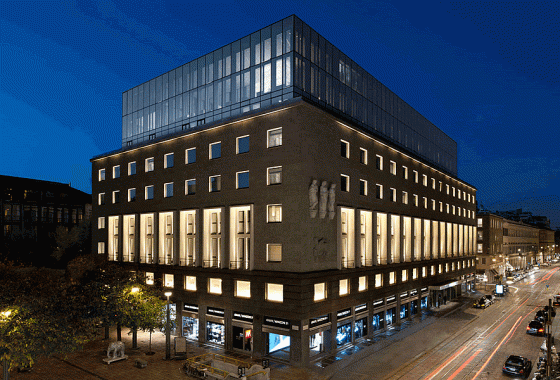 Milan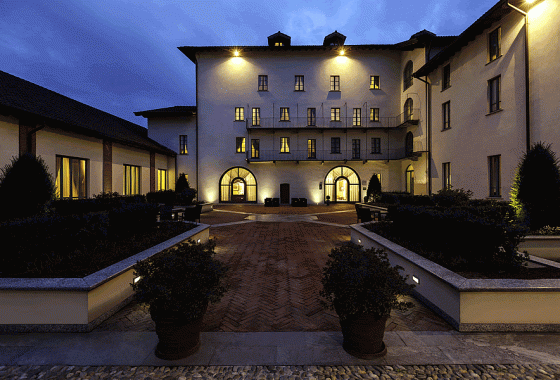 Milan
Day - Venice, Tuscany
Sacramento - USA
5th May 2022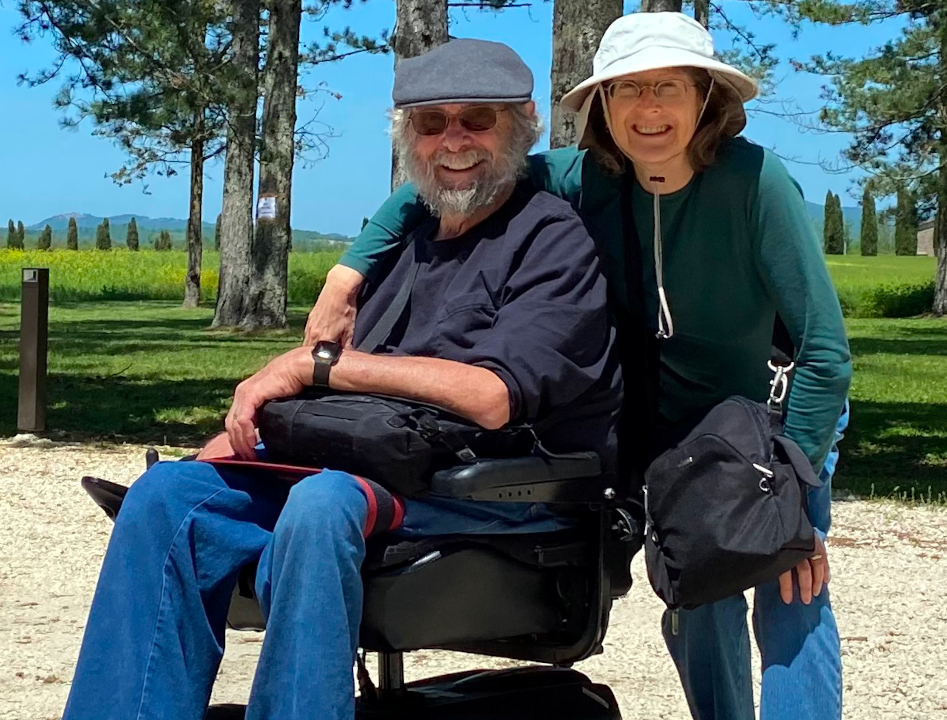 Vincenzo is superb in every way. He is extremely thorough, conscientious and honest ...
Samuel & Watkiss - Sicily
Samuel & Watkiss Families
Merton - UK
21st September 2021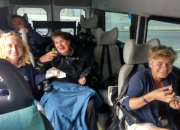 Birgisdottir - Milan
Akureyri - Iceland
15th September 2021 I contacted Accessible Italian Holiday with a very short notice about a transfer from ...
Bonelli - Umbria
Gozo - Malta
13rd September 2021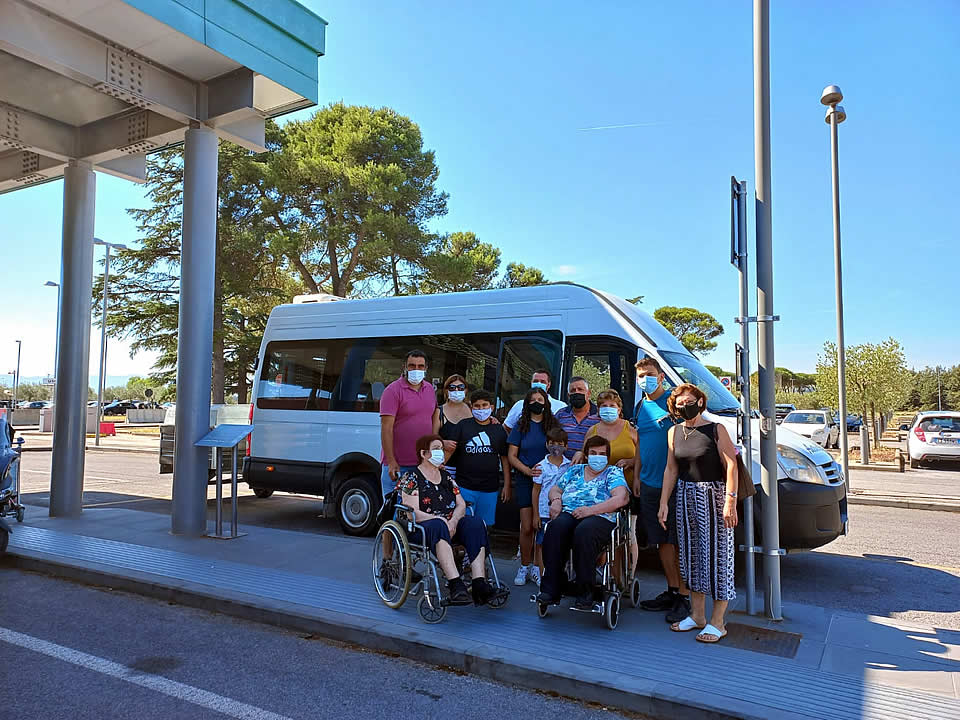 Reifein - Pisa
Atlanta - USA
16th August 2021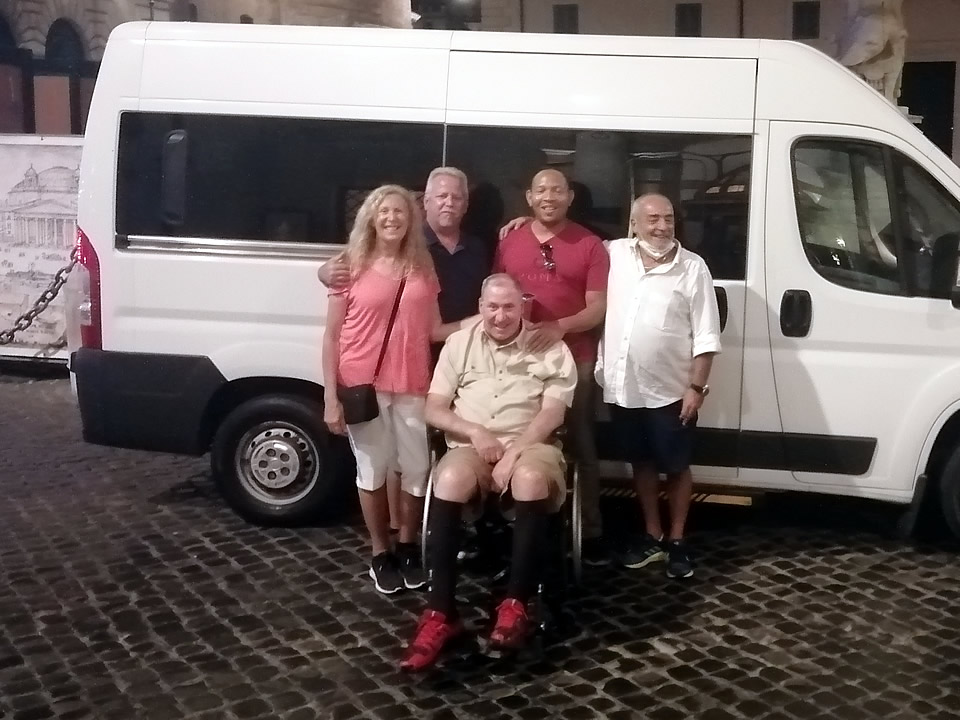 Thompson - Sicily
Triq I Assedju - Malta
20th October 2020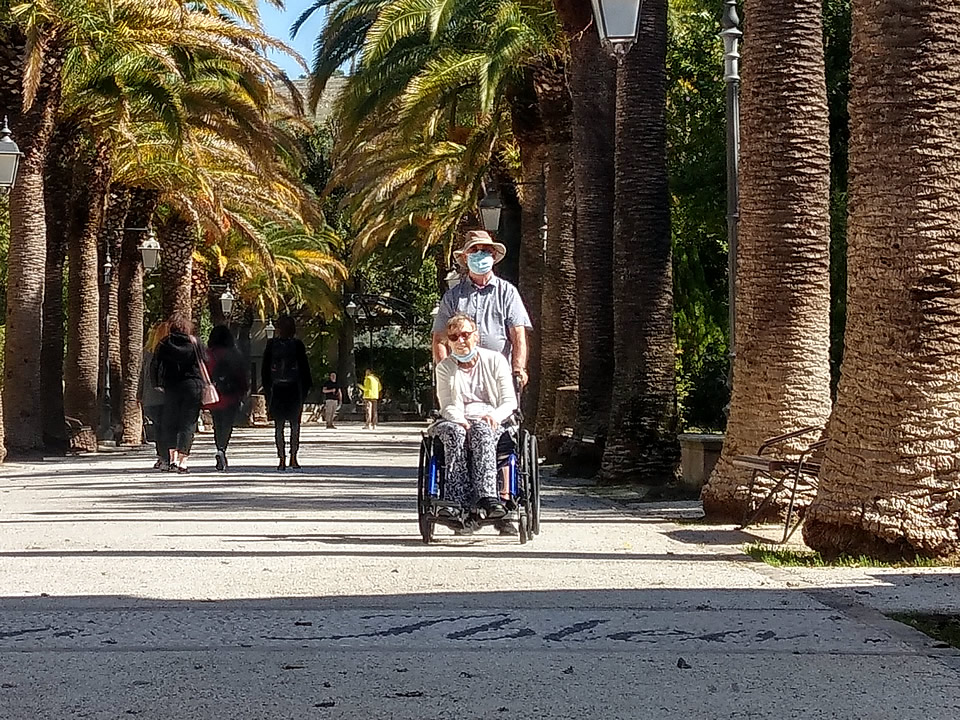 The service provided by Accessible Italian Holiday was exceptional. Vincenzo who ...
Brabant - Naples
Sainte-Catherine - France
29th June 2020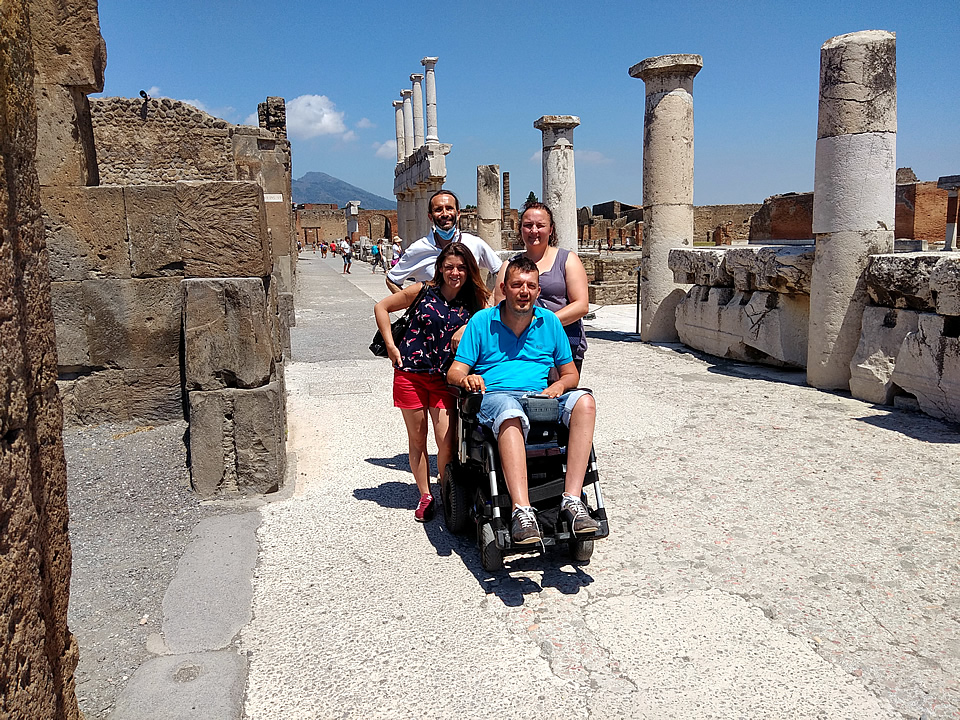 Prydun - Sicily
Hereford - UK
8th March 2020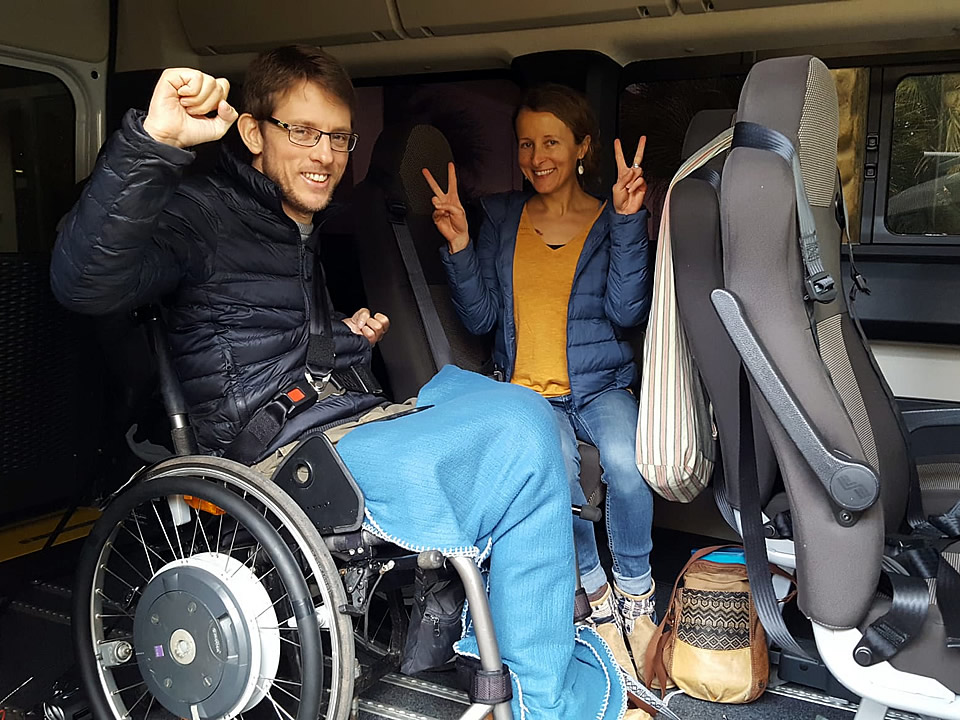 My husband ( who has a spinal cord injury and can't walk ) needed to make a last ...
Rudyk - Sorrento
New York - USA
31st October 2019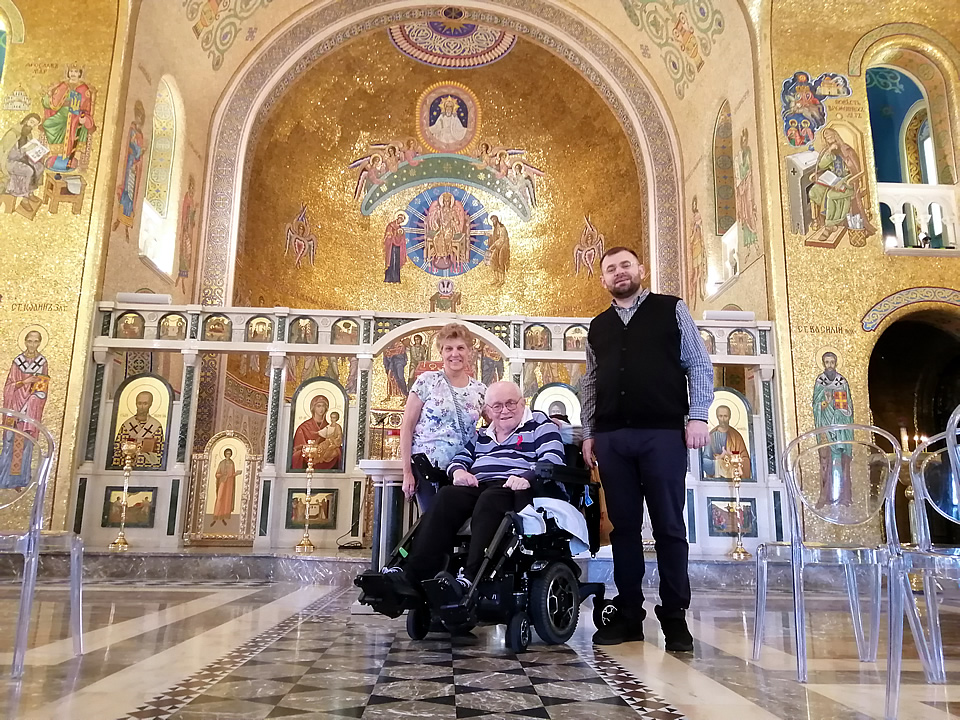 Molski- Sicily
Arizona - USA
19th September 2019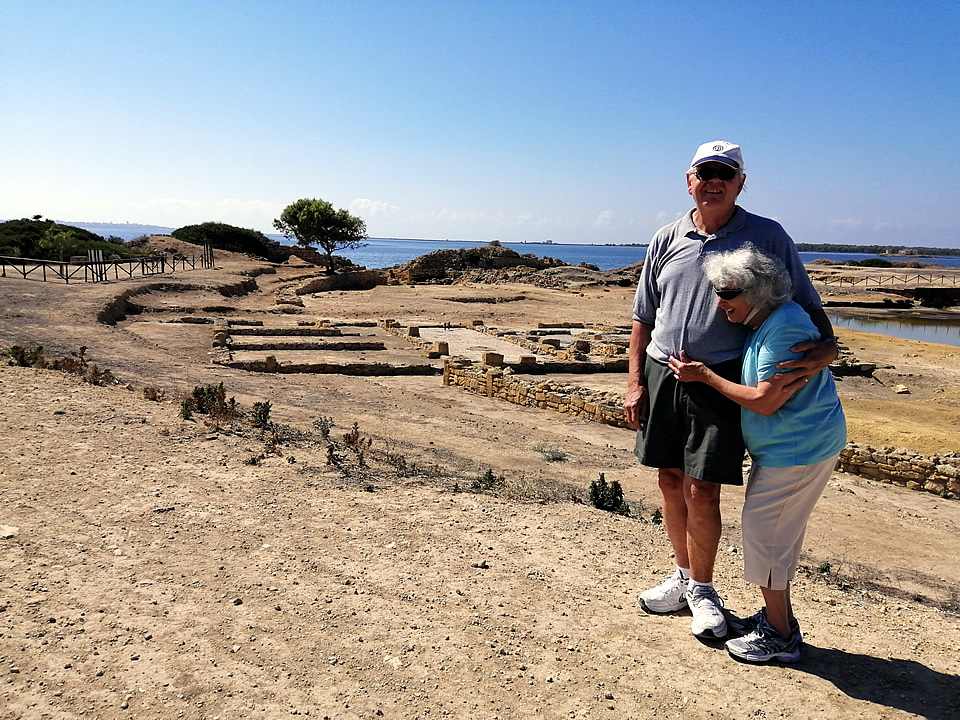 Enzo is a delight to work with. Made helpful suggestions that improved are overall ...
Burns - Bologna
Alpharetta - USA
5th August 2019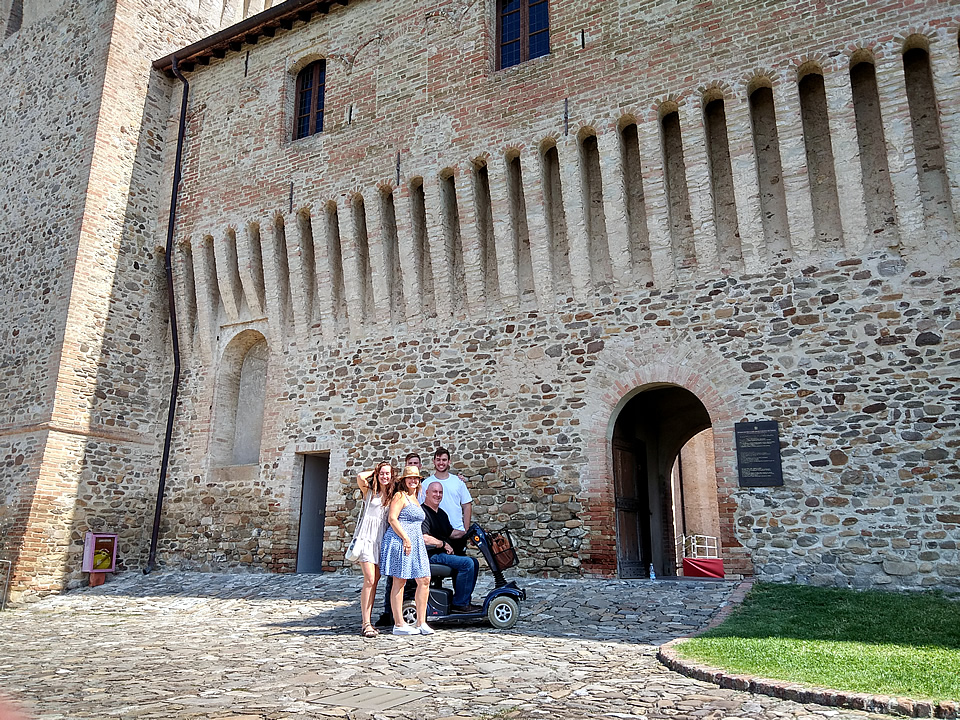 Jones - Rome
Melbourne - Australia
25th July 2019 Raaber - Venice, Lake Como, Florence
Tropiano - Umbria
Philadephia - USA
30th May 2019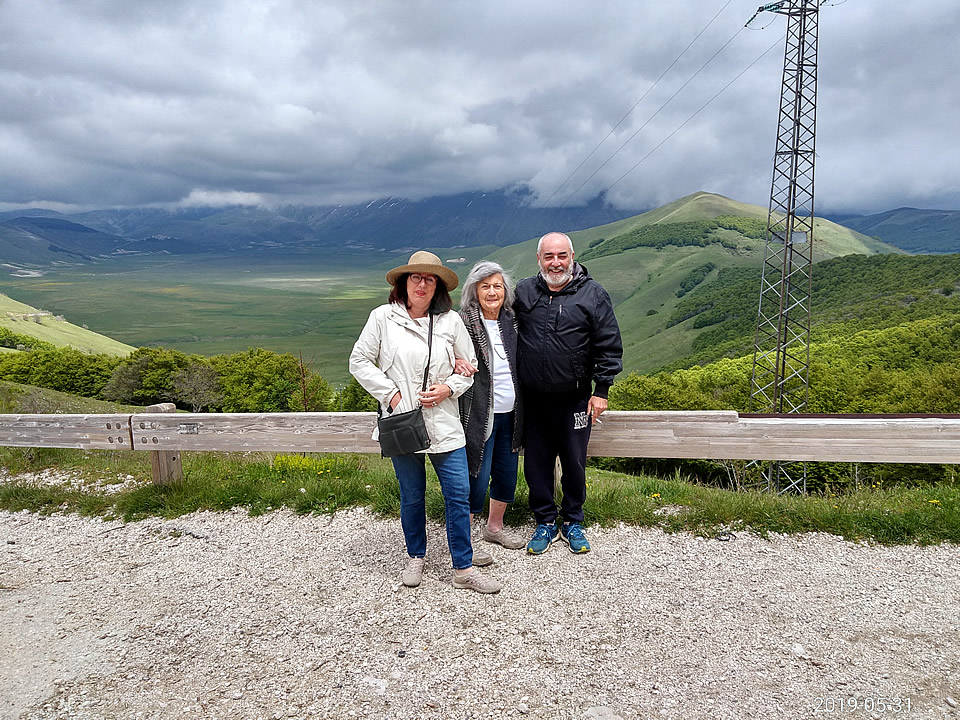 Stapley - Tuscany
Blue Mountains - Australia
17th May 2019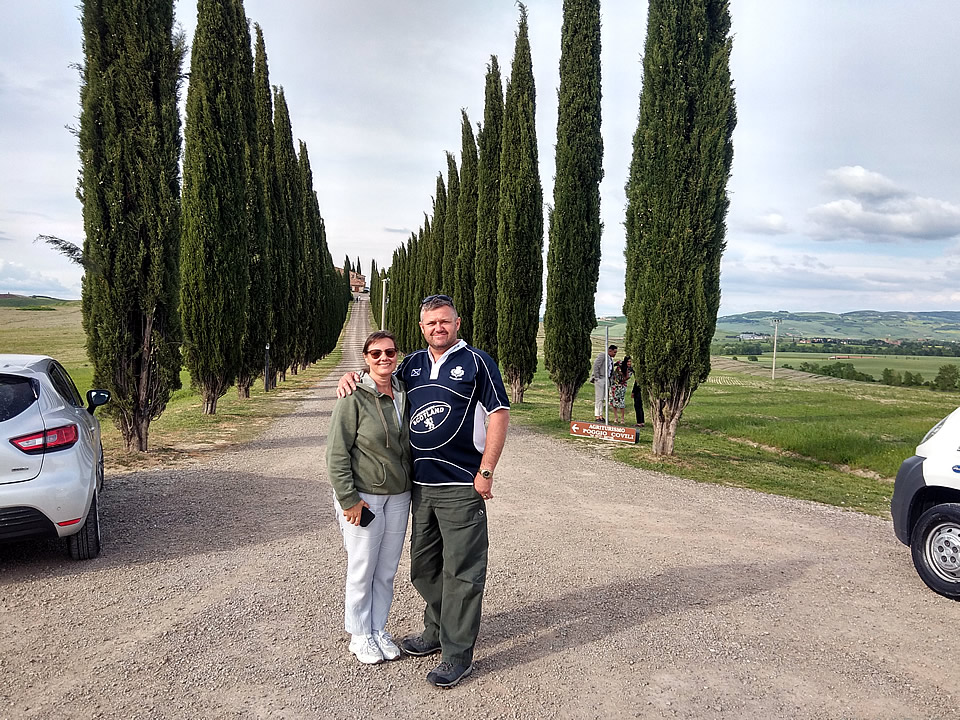 We booked two trips with Enzo, he was wonderful. At all times he made sure we got ...
Carreras - France, Swiss & Italy
Miami- USA
26th March 2019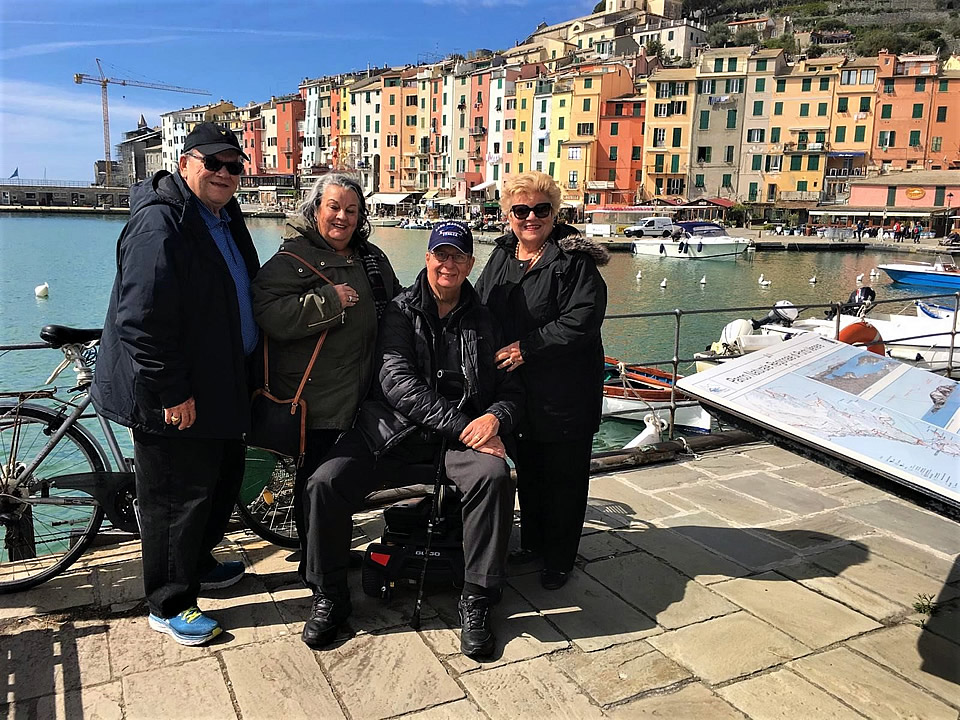 Whittle - Apulia
Cheltenham- UK
19th October 2018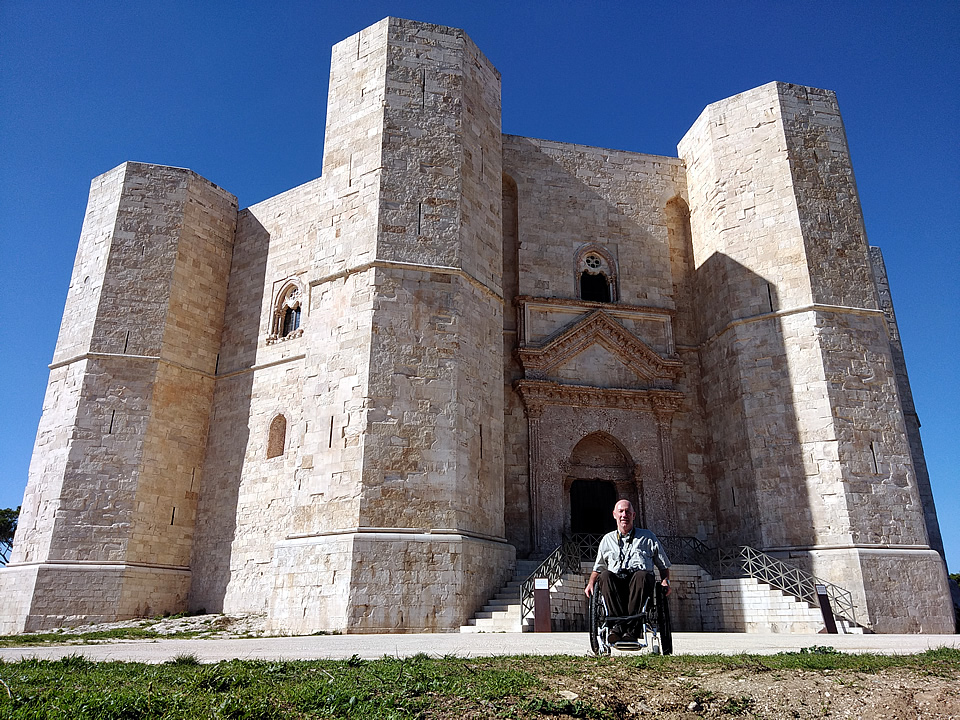 Scheer & Mallett - Apulia
Illinois- USA
5th October 2018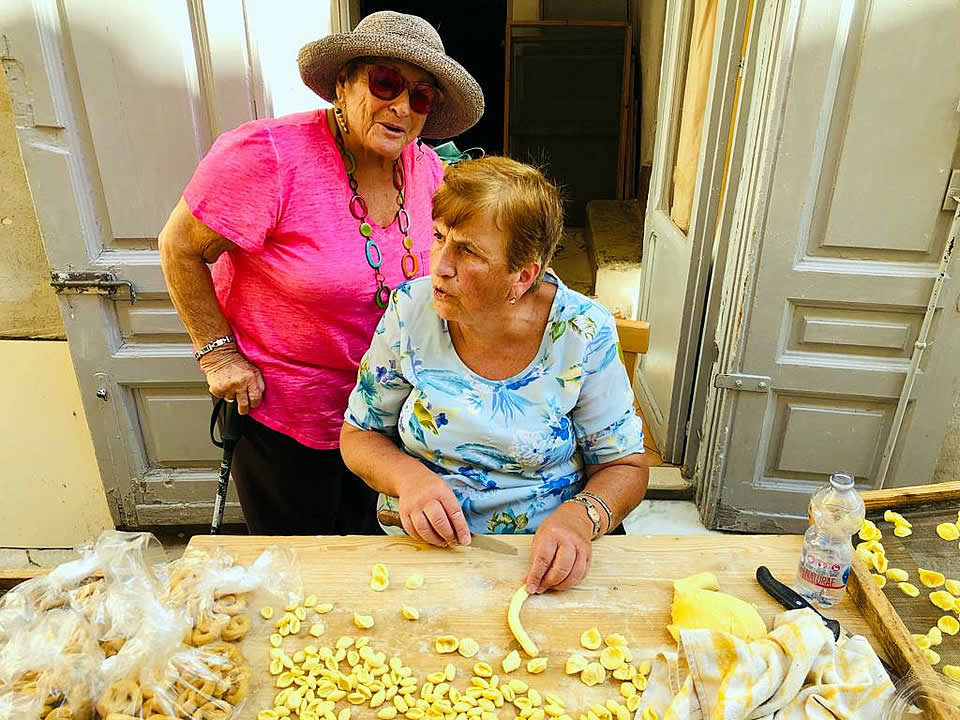 Thank you for a FABULOUS trip. We had so much fun. You were so kind , helpful and ...
Totta - Rome
Long Beach - USA
4th October 2018 Our guide was not only an excellent and reliable driver who met us on time ...
Pieples - Venice Rome Apulia
Miami- USA
14th September 2018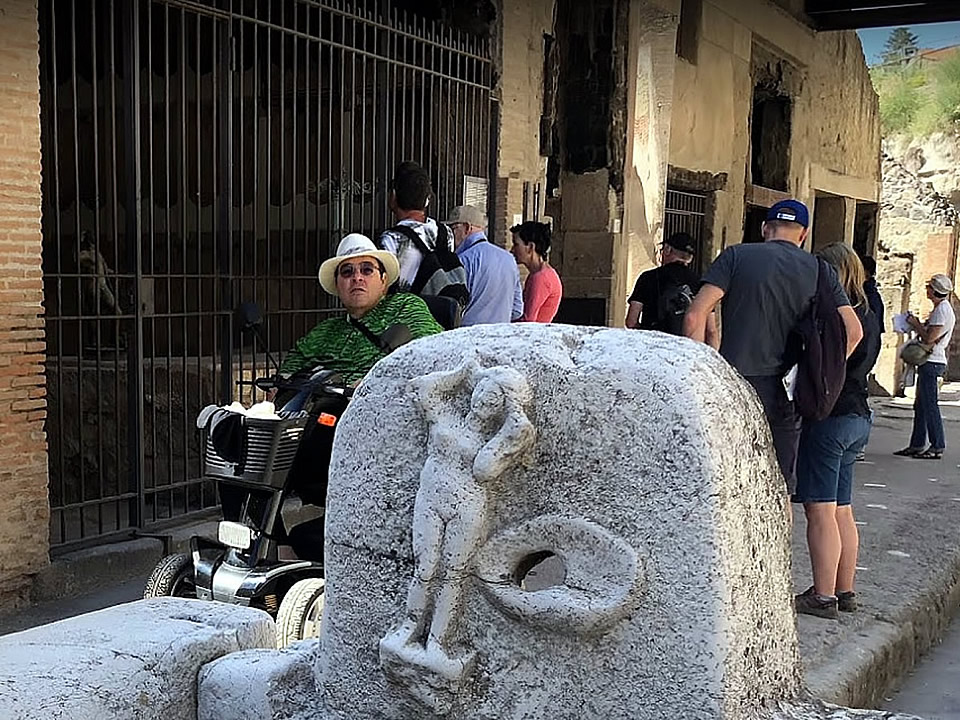 Our family of 4 had a wonderful trip because of Accessible Italian Holidays. Here ...