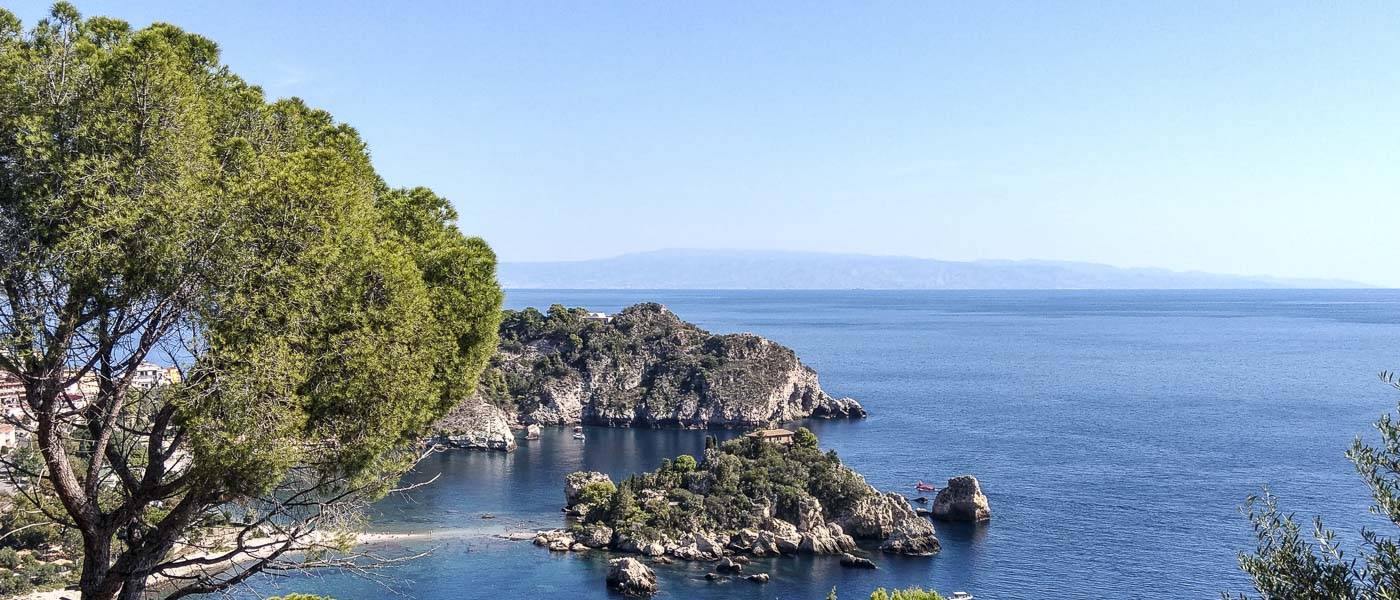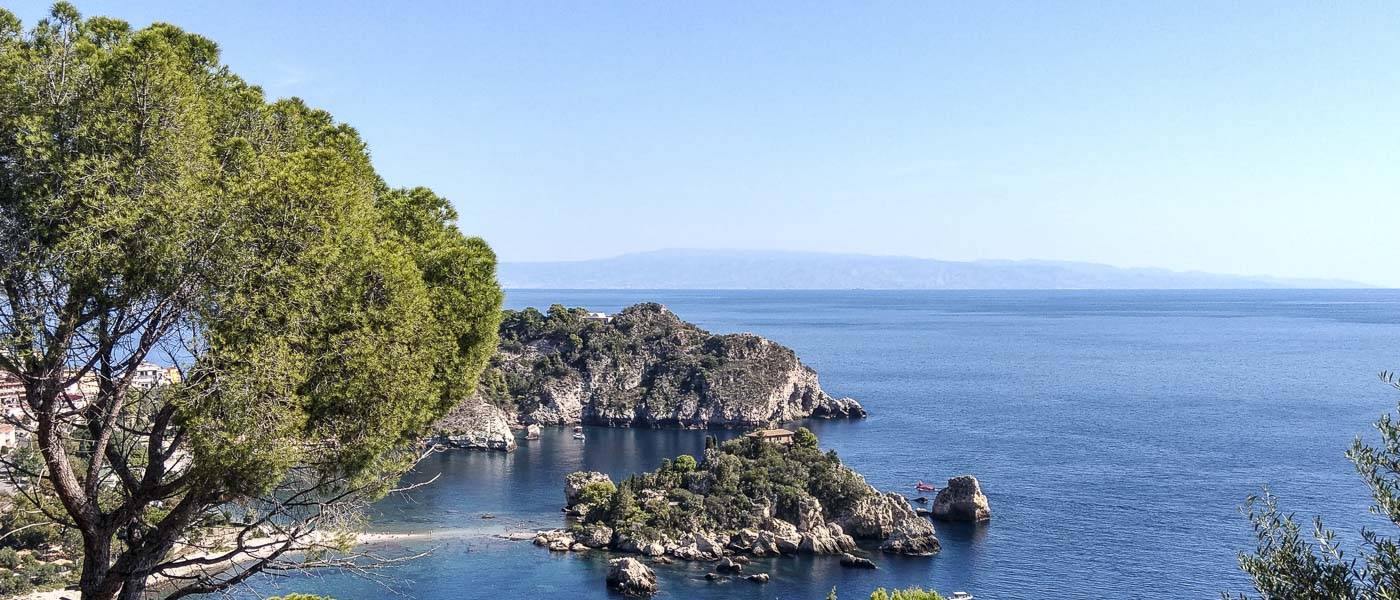 Isola Bella Wheelchair Accessible Tours
Isola Bella Wheelchair Accessible Tours
Isola Bella Wheelchair Accessible Tours Sicily Excursions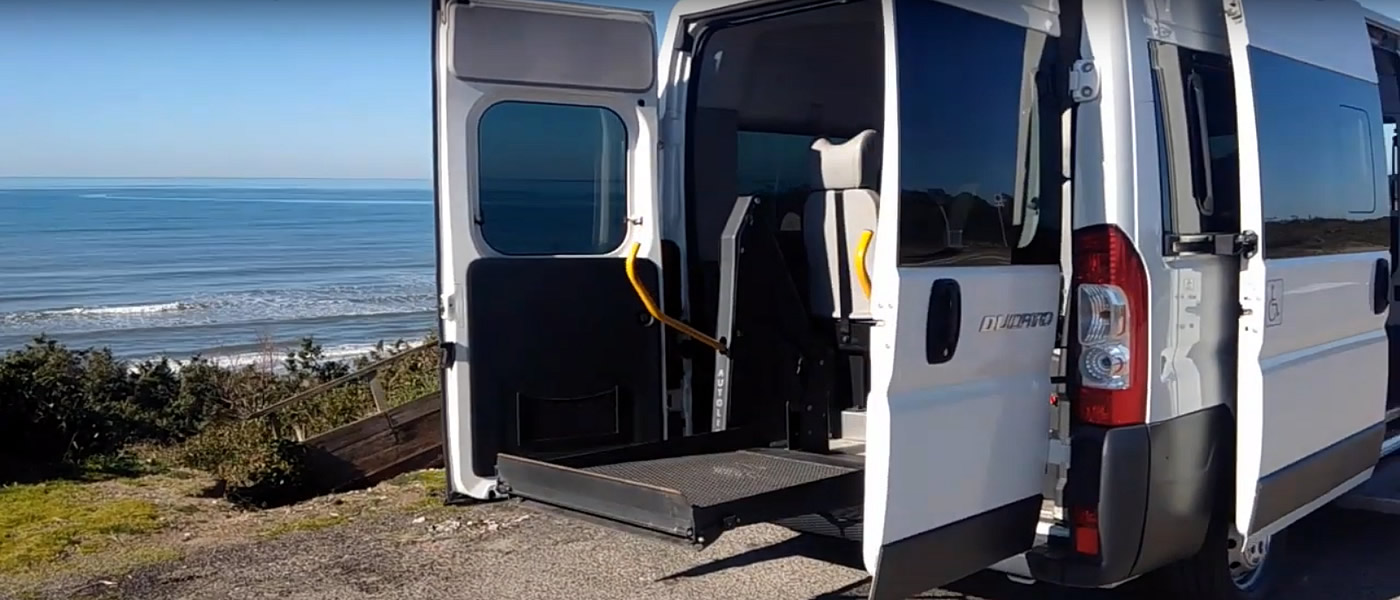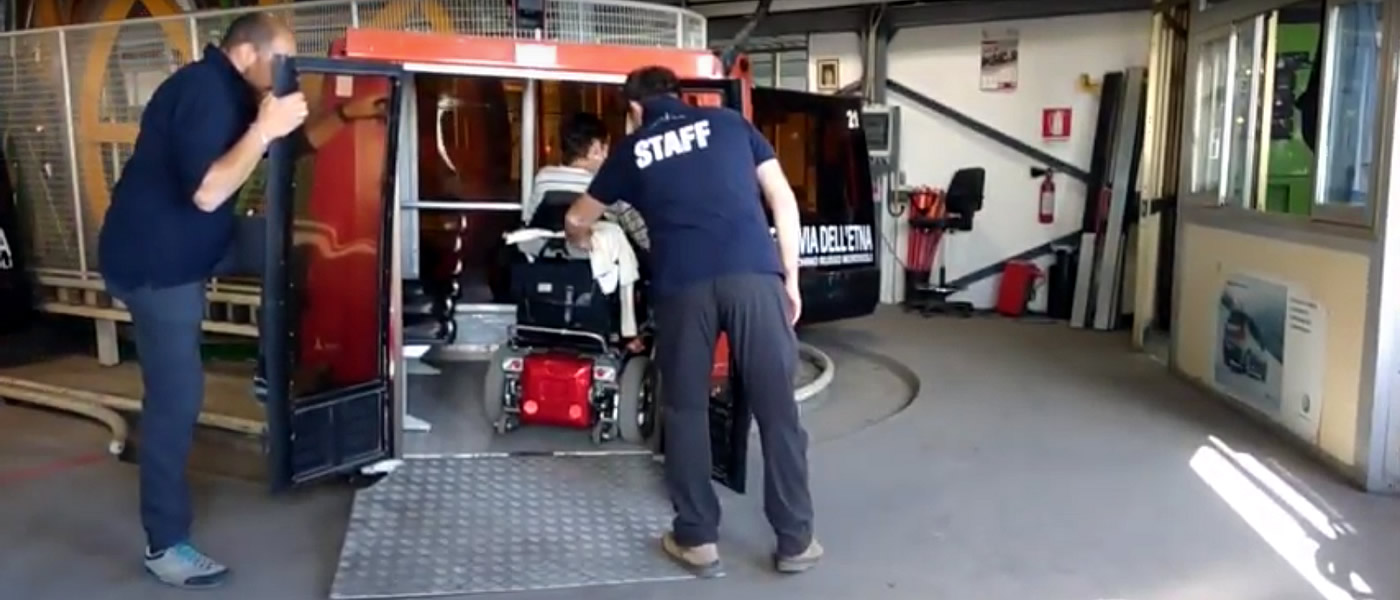 Our Adapted Van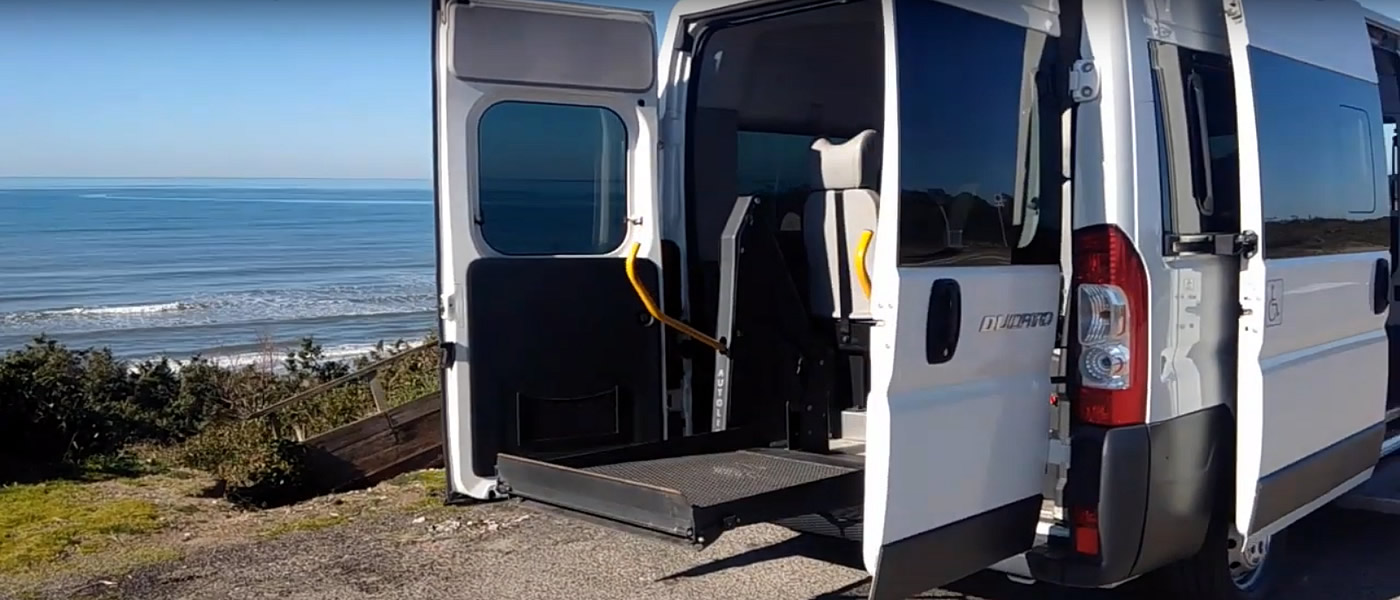 Mount Etna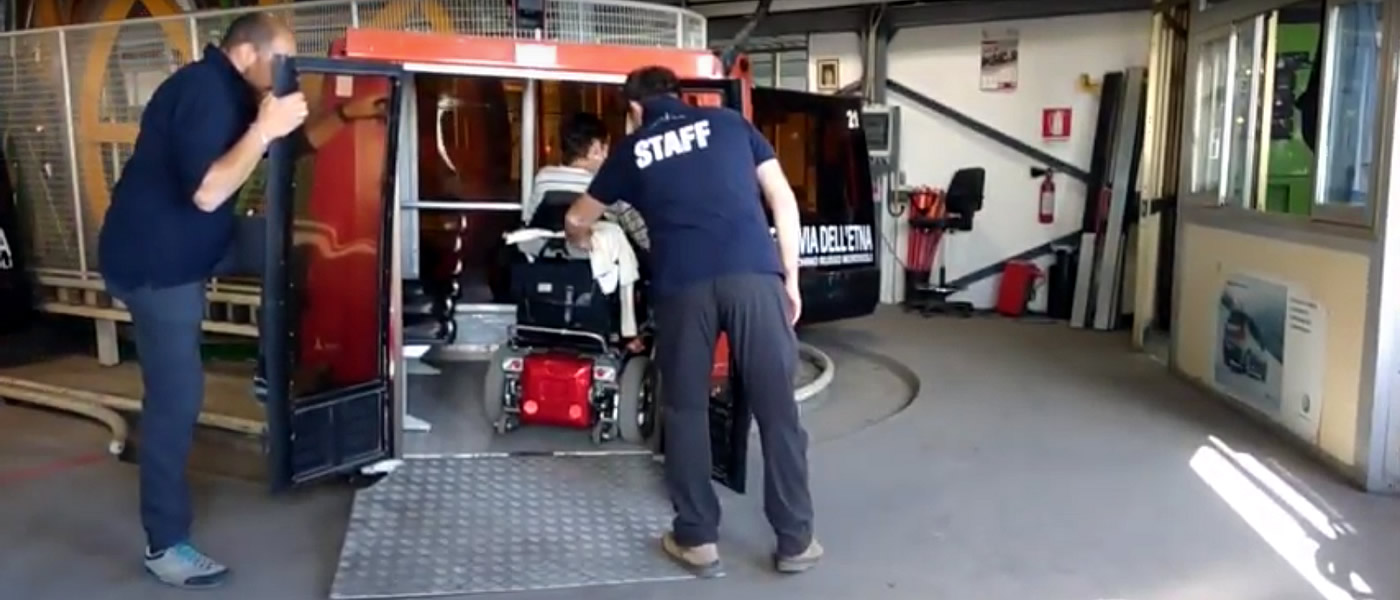 Isola Bella Wheelchair Accessible Tours
Isola Bella wheelchair accessible tours is near Taormina.
A beautiful location connected to the mainland by a thin strip of sand.
Is one of the most beautiful places in Sicily.
It is overlooks the emerald waters of the Ionian Sea.
A stairway to heaven, this is the one that will lead you to this spectacular beach on the Messina coast, which really seems to reflect Eden in the blue of its waters.
Isola Bella in Taormina has a history linked to noblemen and wealthy entrepreneurs.
The first historical note is that of the donation of Ferdinand I of Bourbon, King of the Two Sicilies.
He arrived in Taormina in 1806 and, impressed by the hospitality of the city, gave the island to the municipality.
In 1890 this was bought by Lady Florence Trevelyan, a rich English noblewoman with a passion for gardening.
Thanks to her pioneering experiments, the woman populated the island with subtropical plants that mixed with local vegetation, creating a unique panorama in the Mediterranean.
Private Isola Bella Wheelchair Accessible Tours
Disabled friendly Isola Bella accessible tours with a professional guide.
Accessible Italian Holiday provide a safe and a full accessible tours around it at previewed itineraries.
Visit this rich and fascinating land with a specialized tourist guide.
Adapted van transportation specifically designed for disabled tourists traveling on holiday to Isola Bella in Sicily.
Touring Isola Bella
Isola Bella accessible tours offer a truly unique scenario.
An encounter between earth, sky and sea that is difficult to match.
It owes its name to Baron Wilhelm von Gloeden, a German aristocrat who lived in Taormina between the XIX and XX centuries.
Together with Taormina, part of the UNESCO Tentative List to apply for a World Heritage site.
Isola Bella, or Isula Bedda in Sicilian, is a real landmark of Taormina, one of the places not to be missed for those in vacation or passing through these parts.
There is actually not much to see on Isola Bella, as it is a small cone-shaped islet, with a diameter of only 100 meters and a maximum height of 33 meters above sea level without access to the sea.
Easy because of the jagged rocks and with a small wood in the central part.
The only building on the island is the Naturalistic Museum.
Booking & Travel
Isola Bella wheelchair accessible tours.
Unmissable visit at it with our Sicily Accessible Tours.
Specifically tailored to wheelchair users, reduced mobility persons and disabled with an adapted van.
Sicily Wheelchair Accessible Services
Sicily Wheelchair Friendly Accessible Hotels
Day – Venice, Tuscany
Sacramento – USA
5th May 2022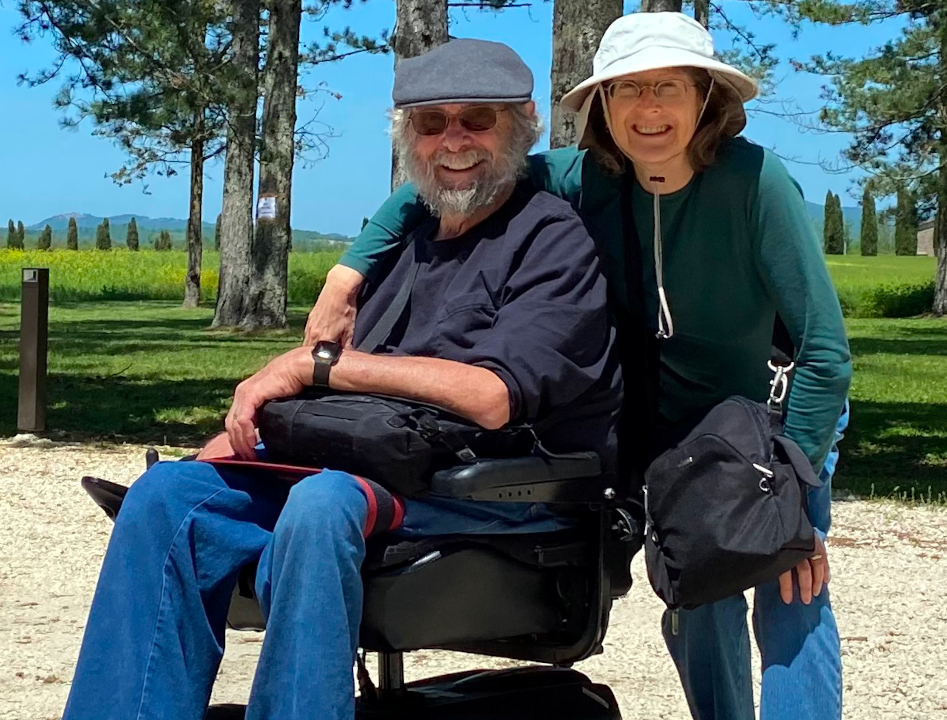 Vincenzo is superb in every way. He is extremely thorough, conscientious and honest …
Samuel & Watkiss – Sicily
Samuel & Watkiss Families
Merton – UK
21st September 2021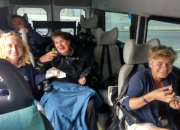 Birgisdottir – Milan
Akureyri – Iceland
15th September 2021 I contacted Accessible Italian Holiday with a very short notice about a transfer from …
Bonelli – Umbria
Gozo – Malta
13rd September 2021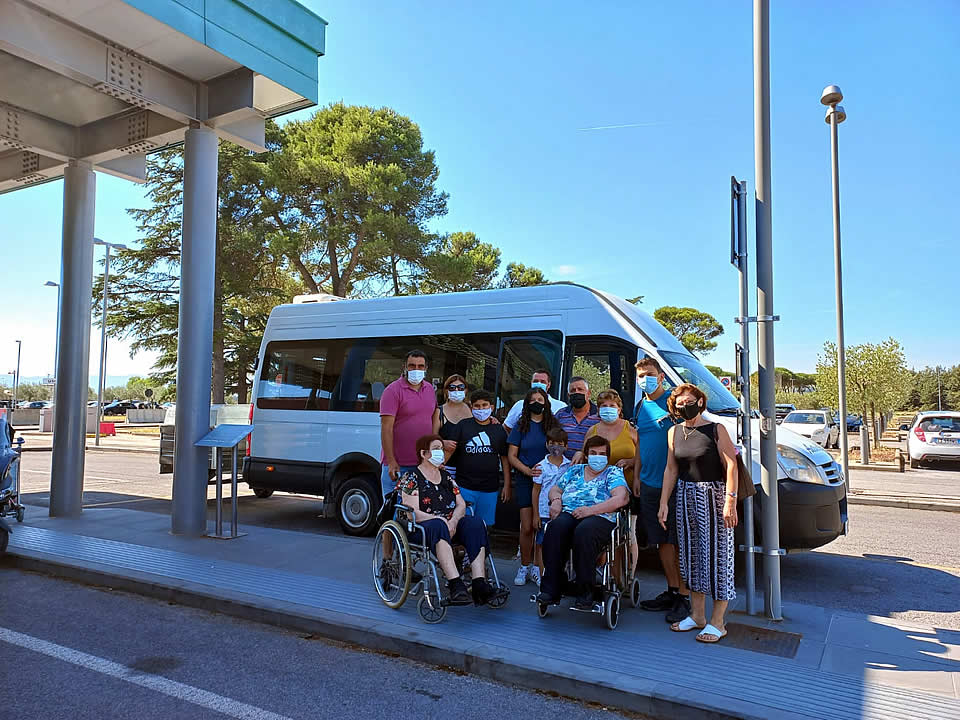 Reifein – Pisa
Atlanta – USA
16th August 2021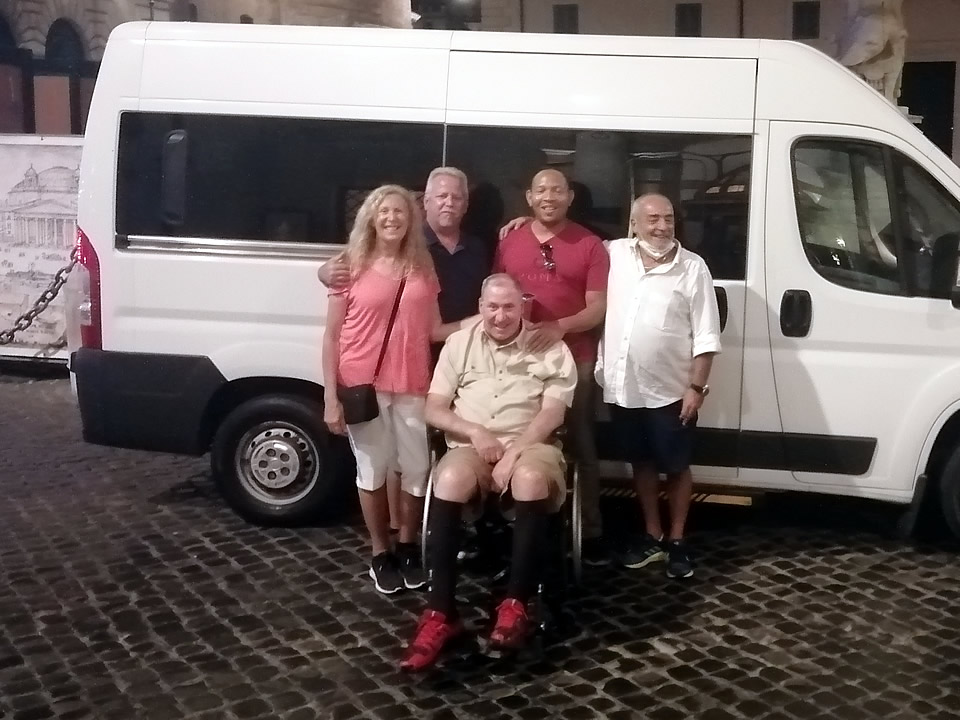 Thompson – Sicily
Triq I Assedju – Malta
20th October 2020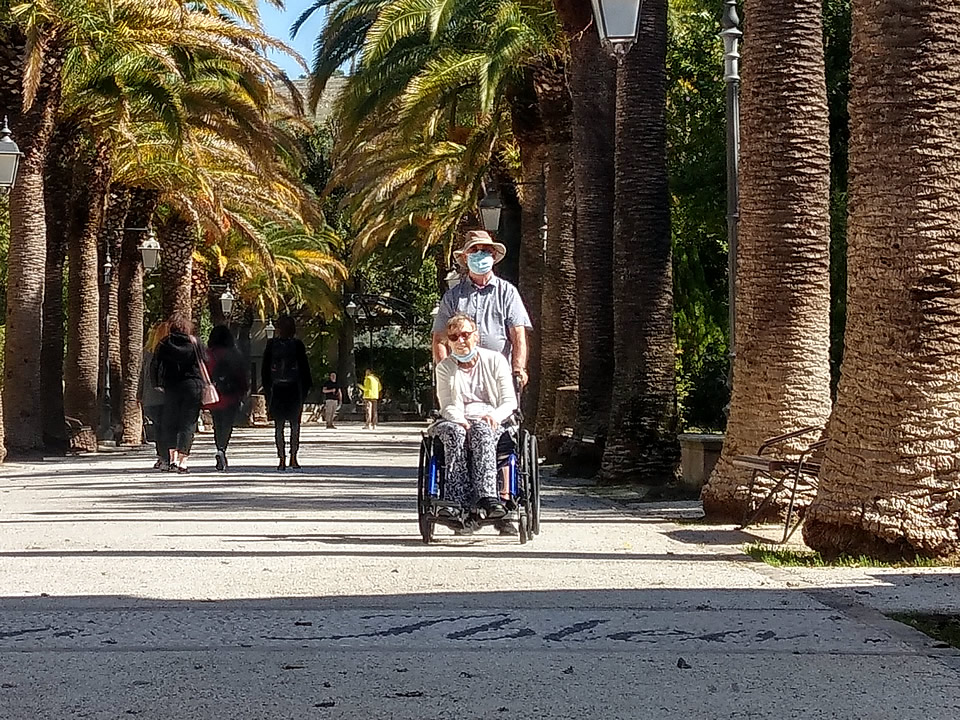 The service provided by Accessible Italian Holiday was exceptional. Vincenzo who …
Brabant – Naples
Sainte-Catherine – France
29th June 2020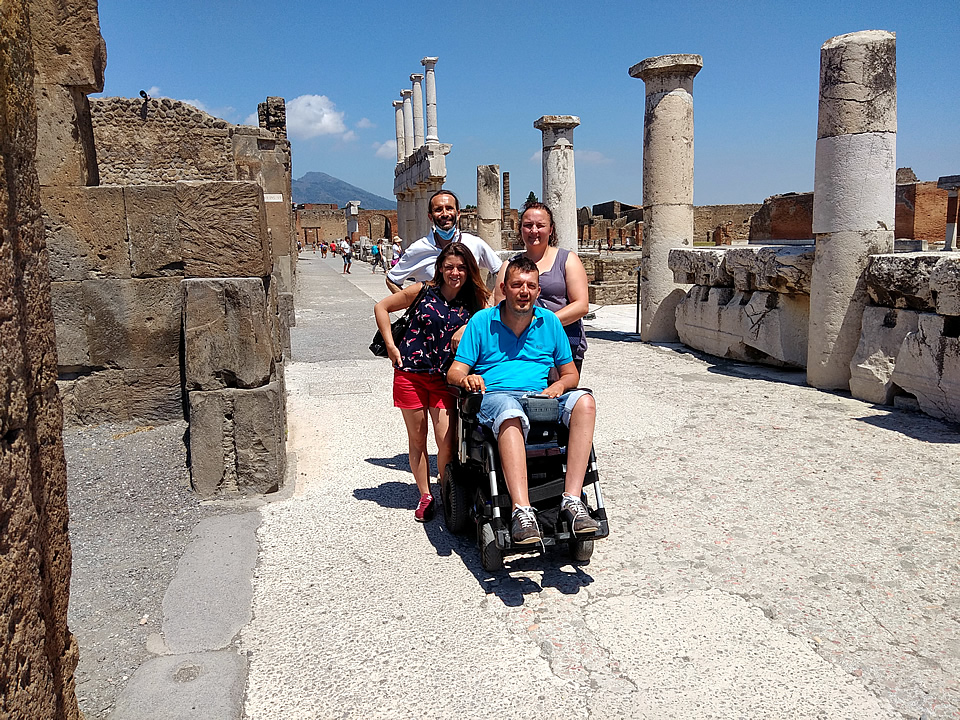 Prydun – Sicily
Hereford – UK
8th March 2020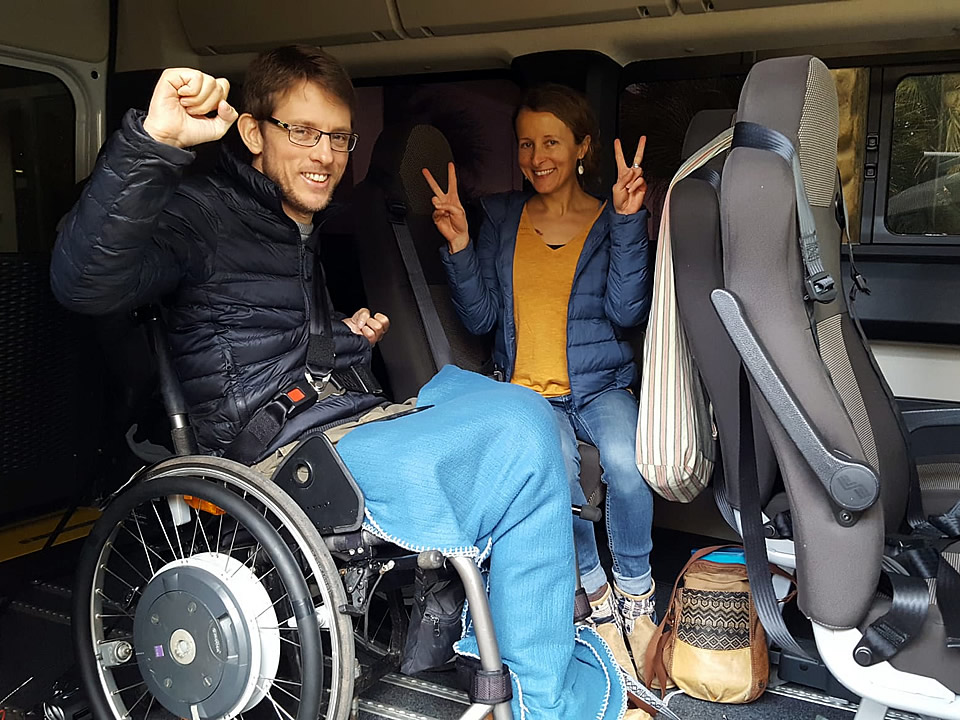 My husband ( who has a spinal cord injury and can't walk ) needed to make a last …
Rudyk – Sorrento
New York – USA
31st October 2019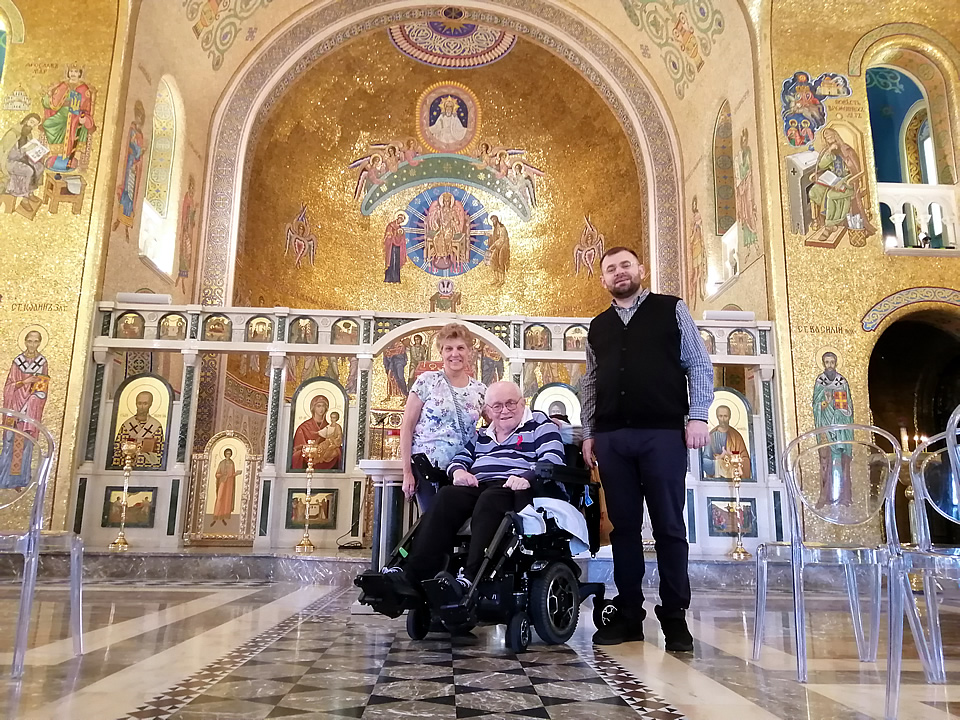 Molski- Sicily
Arizona – USA
19th September 2019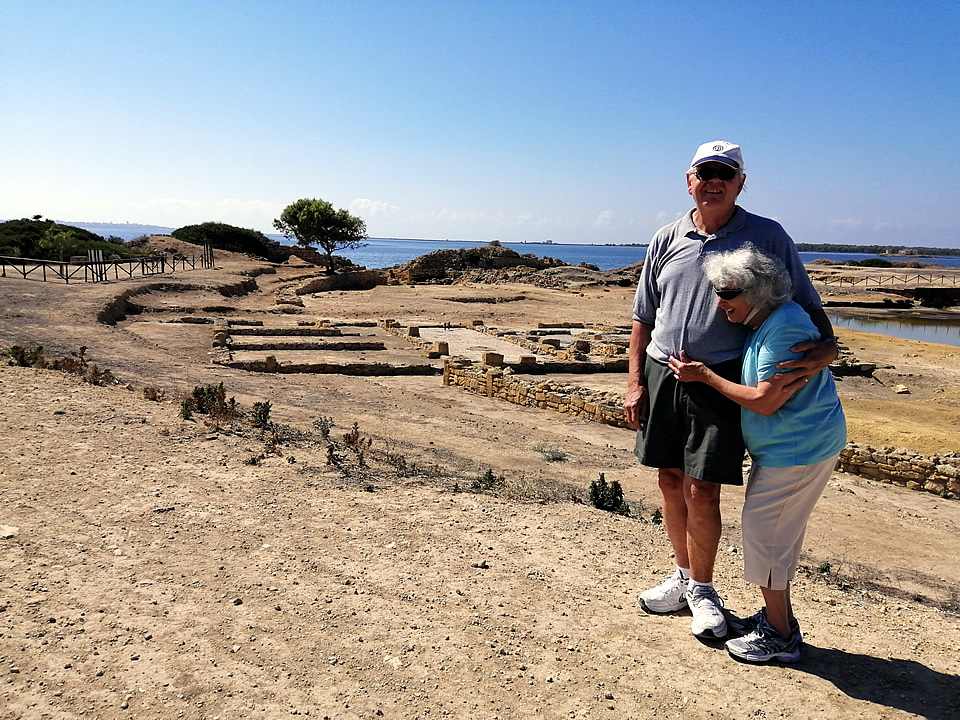 Enzo is a delight to work with. Made helpful suggestions that improved are overall …
Burns – Bologna
Alpharetta – USA
5th August 2019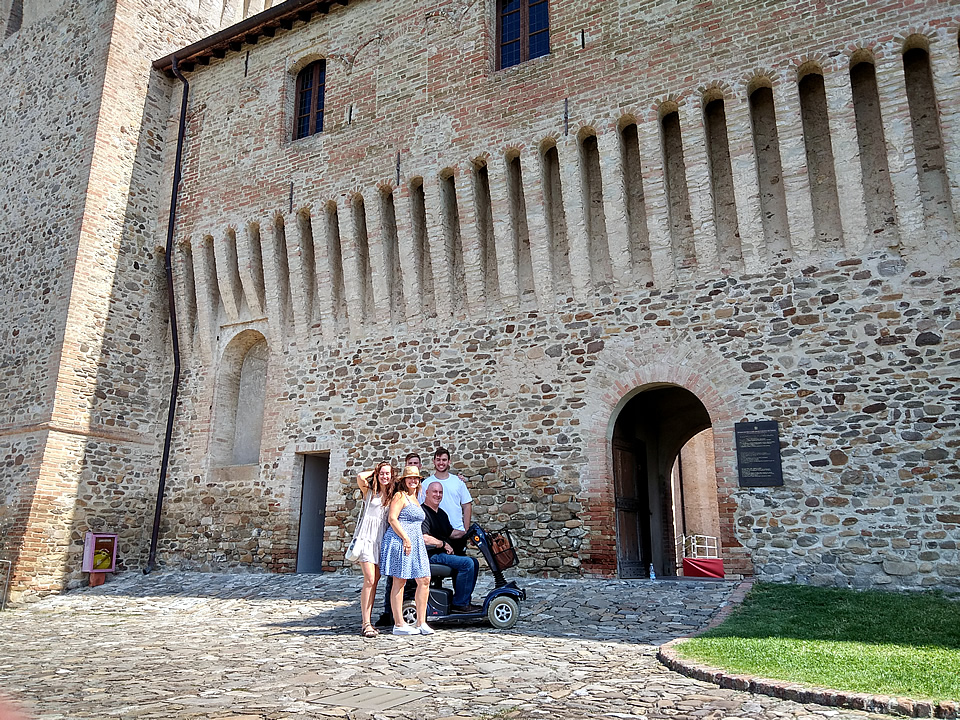 Jones – Rome
Melbourne – Australia
25th July 2019 Raaber – Venice, Lake Como, Florence
Tropiano – Umbria
Philadephia – USA
30th May 2019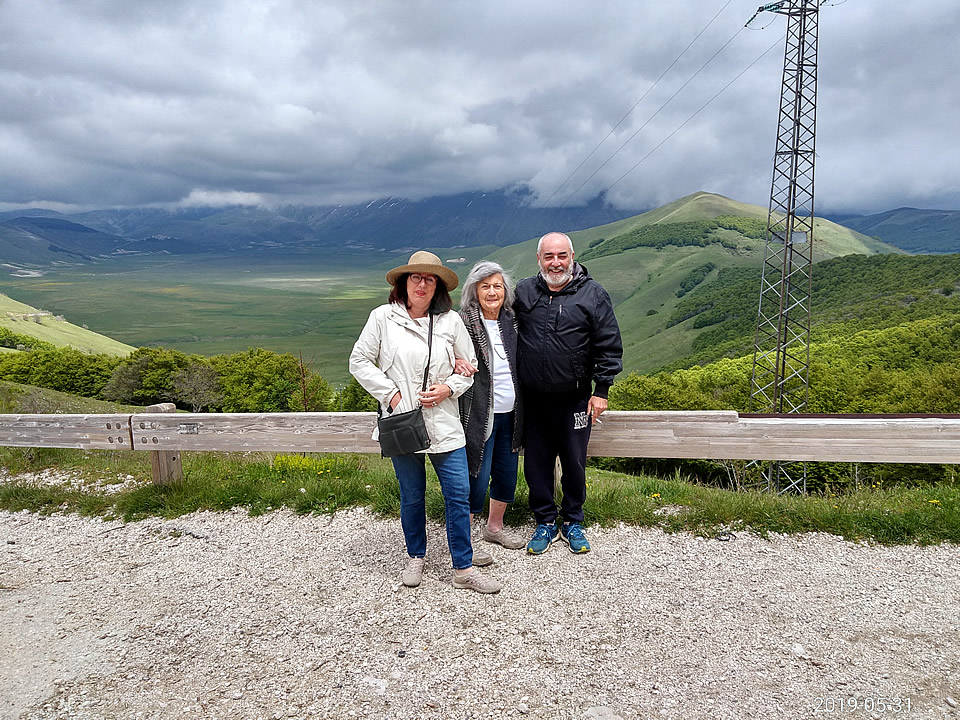 Stapley – Tuscany
Blue Mountains – Australia
17th May 2019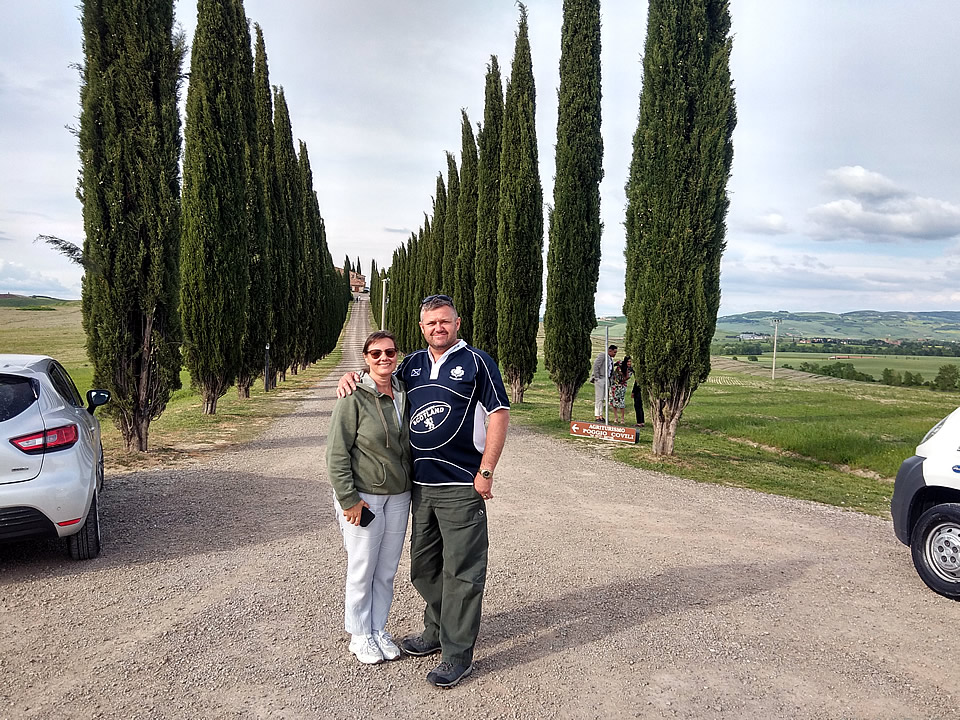 We booked two trips with Enzo, he was wonderful. At all times he made sure we got …
Carreras – France, Swiss & Italy
Miami- USA
26th March 2019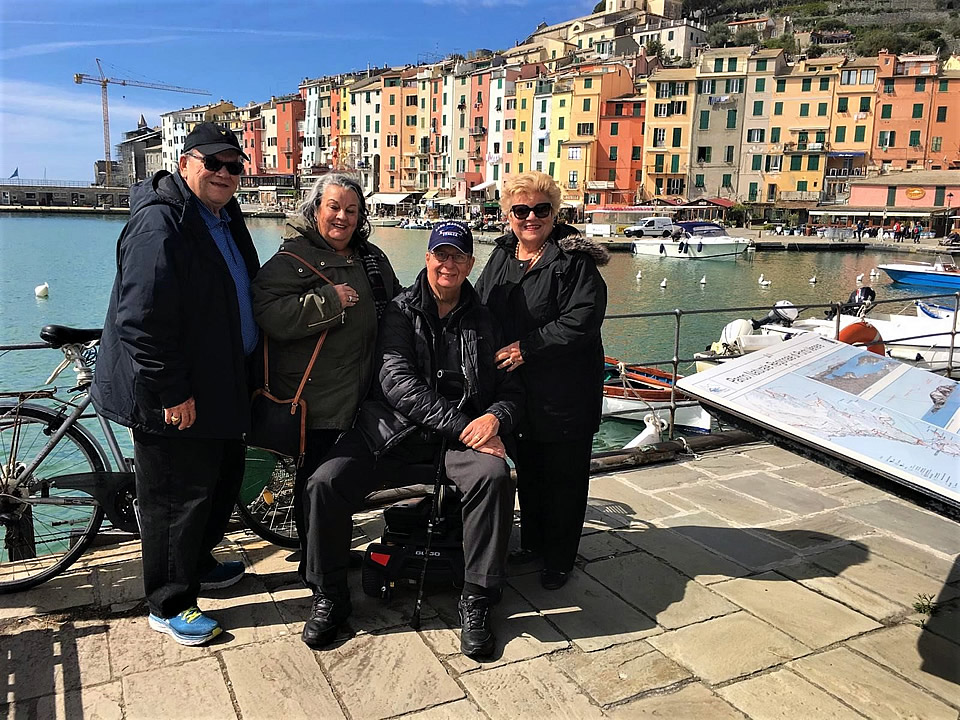 Whittle – Apulia
Cheltenham- UK
19th October 2018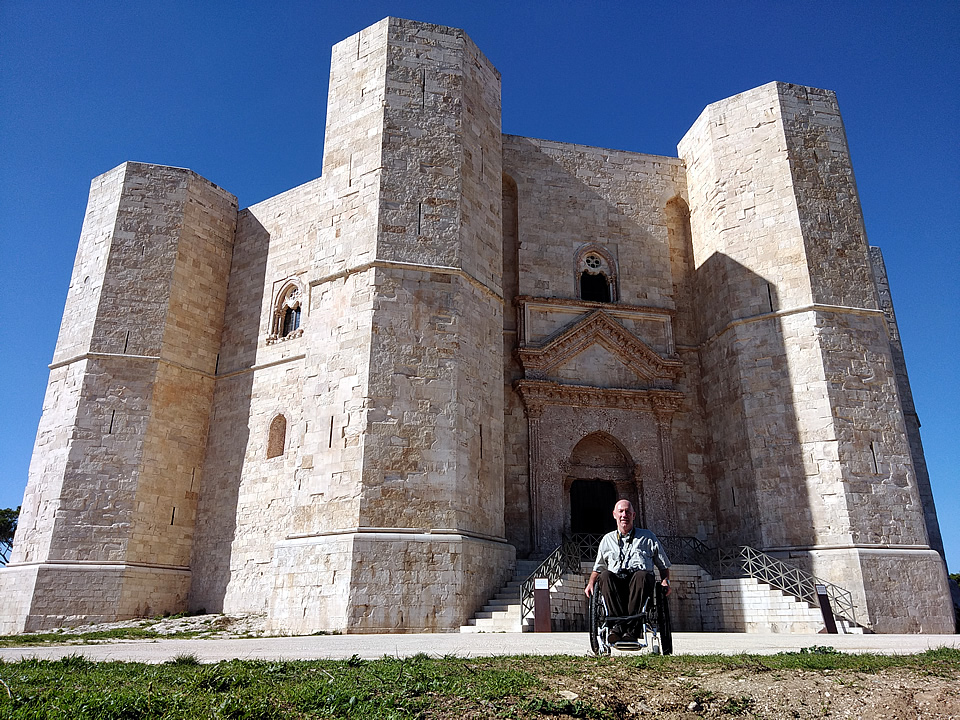 Scheer & Mallett – Apulia
Illinois- USA
5th October 2018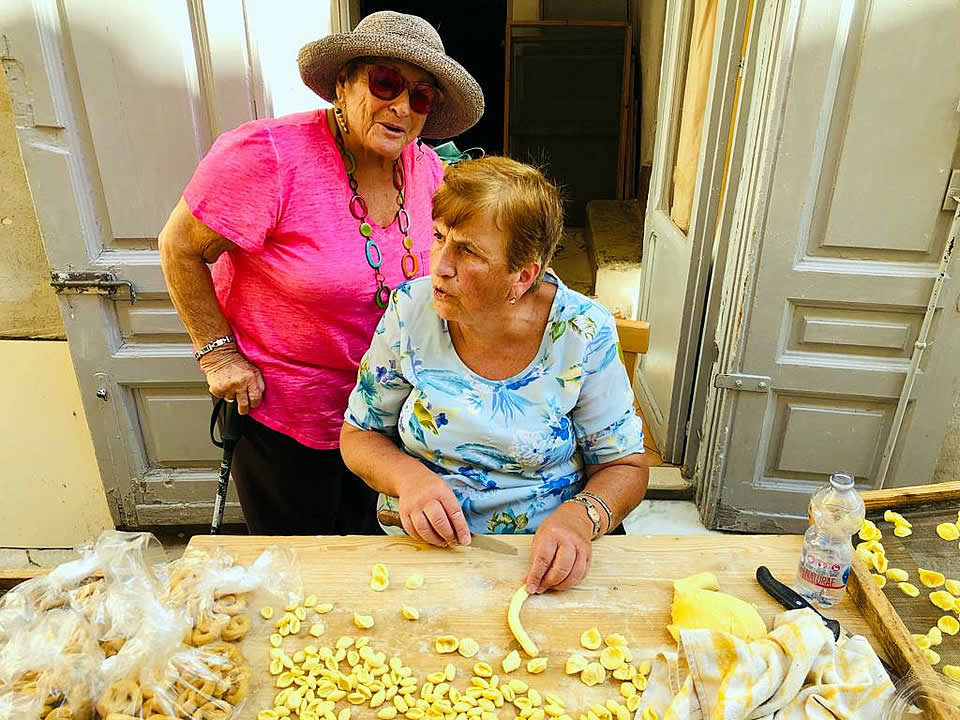 Thank you for a FABULOUS trip. We had so much fun. You were so kind , helpful and …
Totta – Rome
Long Beach – USA
4th October 2018 Our guide was not only an excellent and reliable driver who met us on time …
Pieples – Venice Rome Apulia
Miami- USA
14th September 2018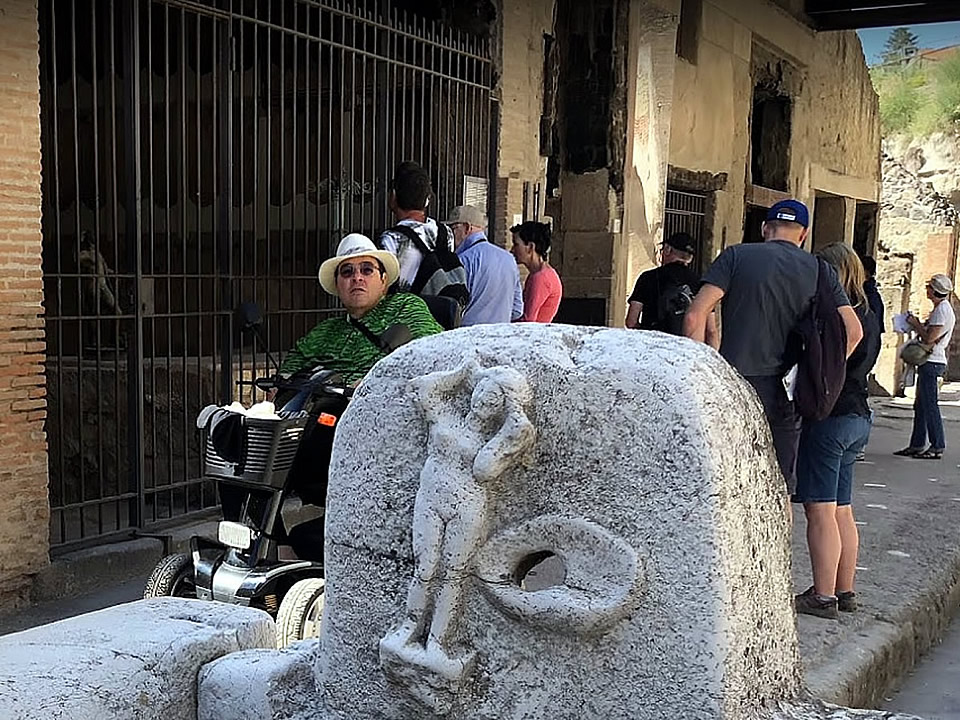 Our family of 4 had a wonderful trip because of Accessible Italian Holidays. Here …