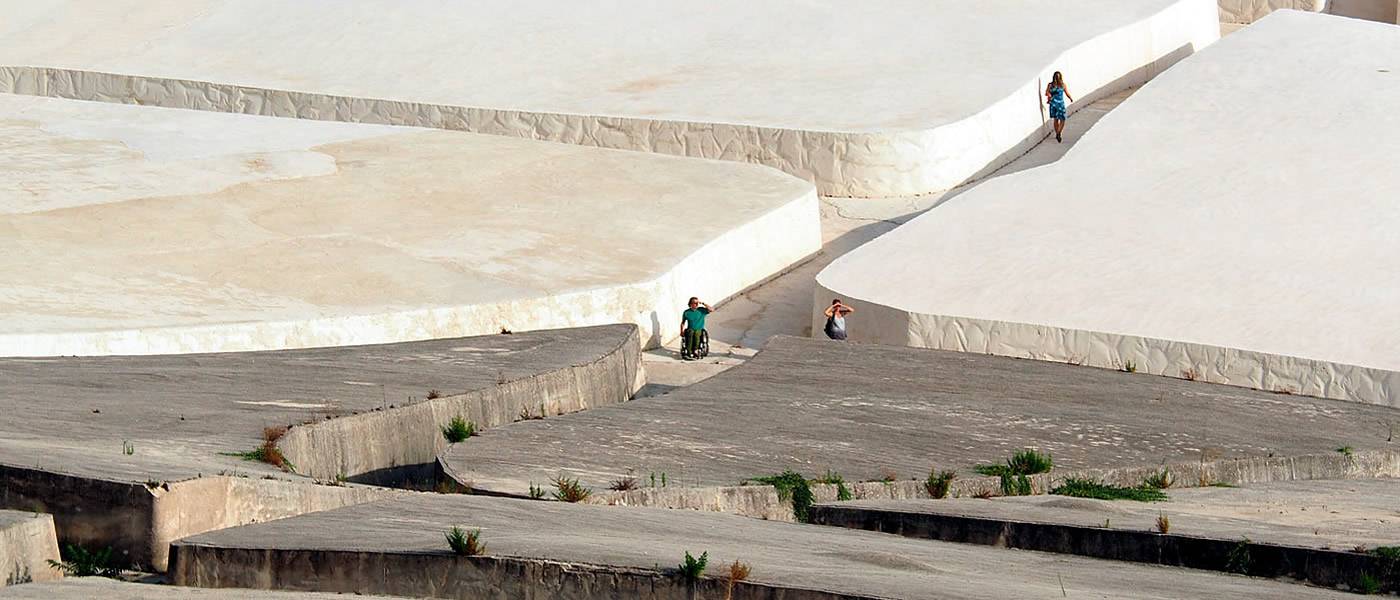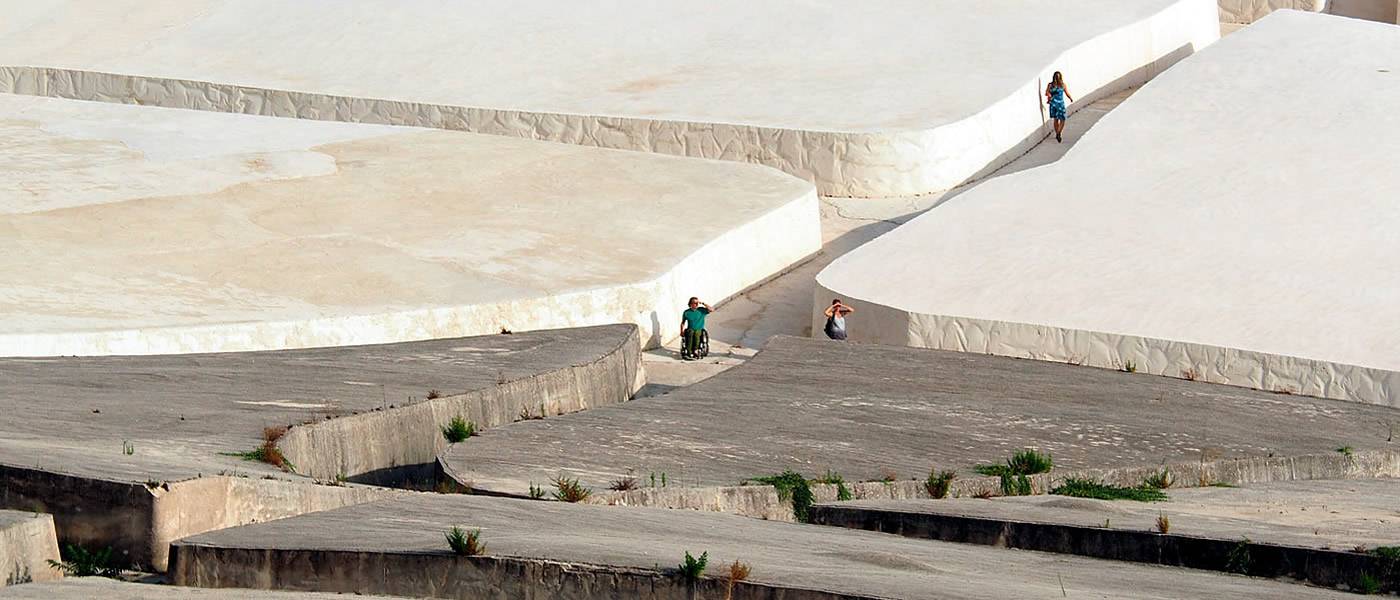 Gibellina Wheelchair Accessible Tours
Gibellina Wheelchair Accessible Tours
Gibellina Wheelchair Accessible Tours Sicily Excursions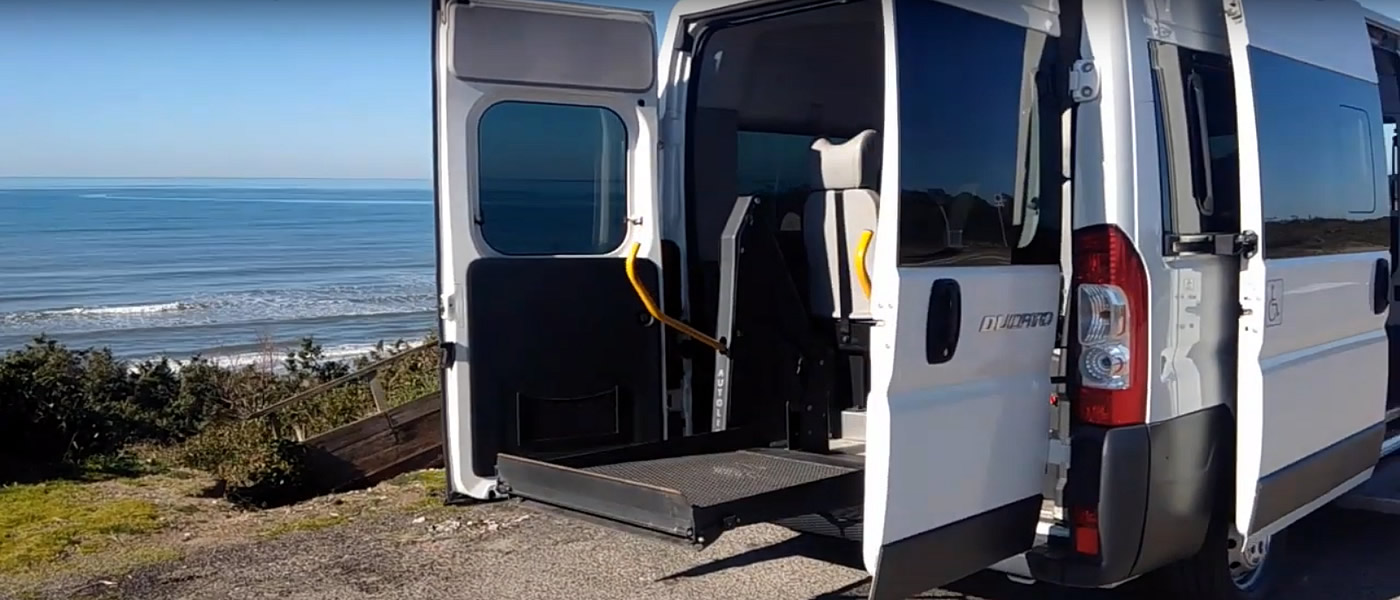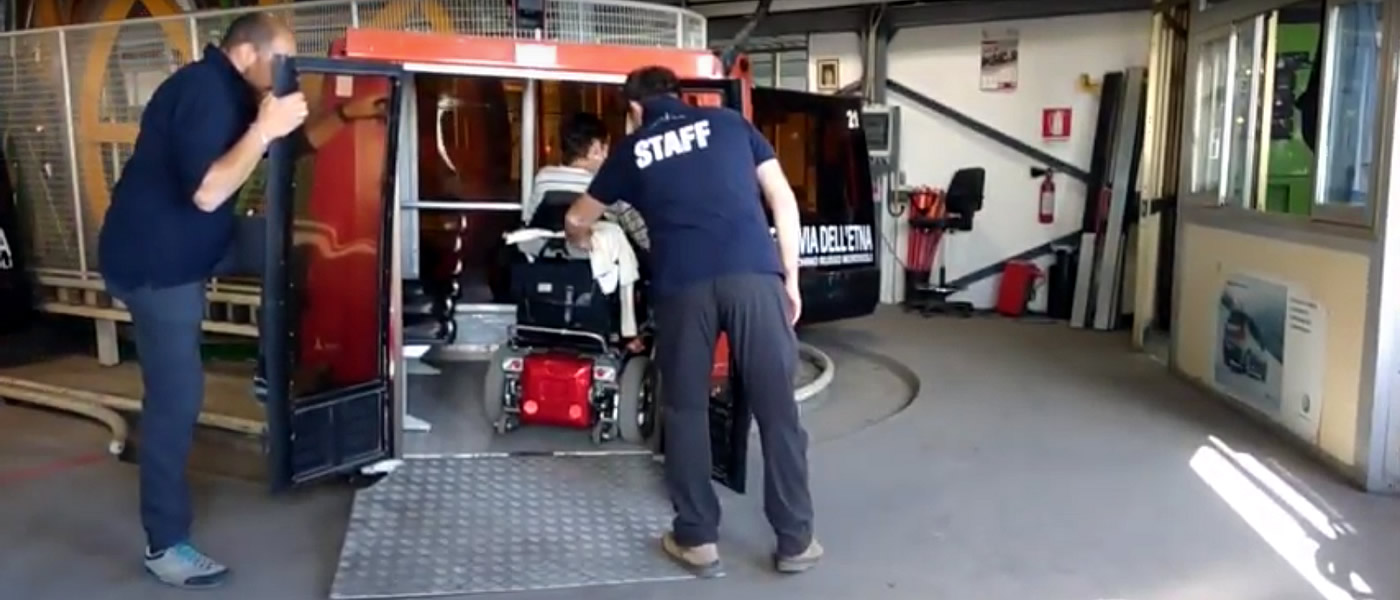 Our Adapted Van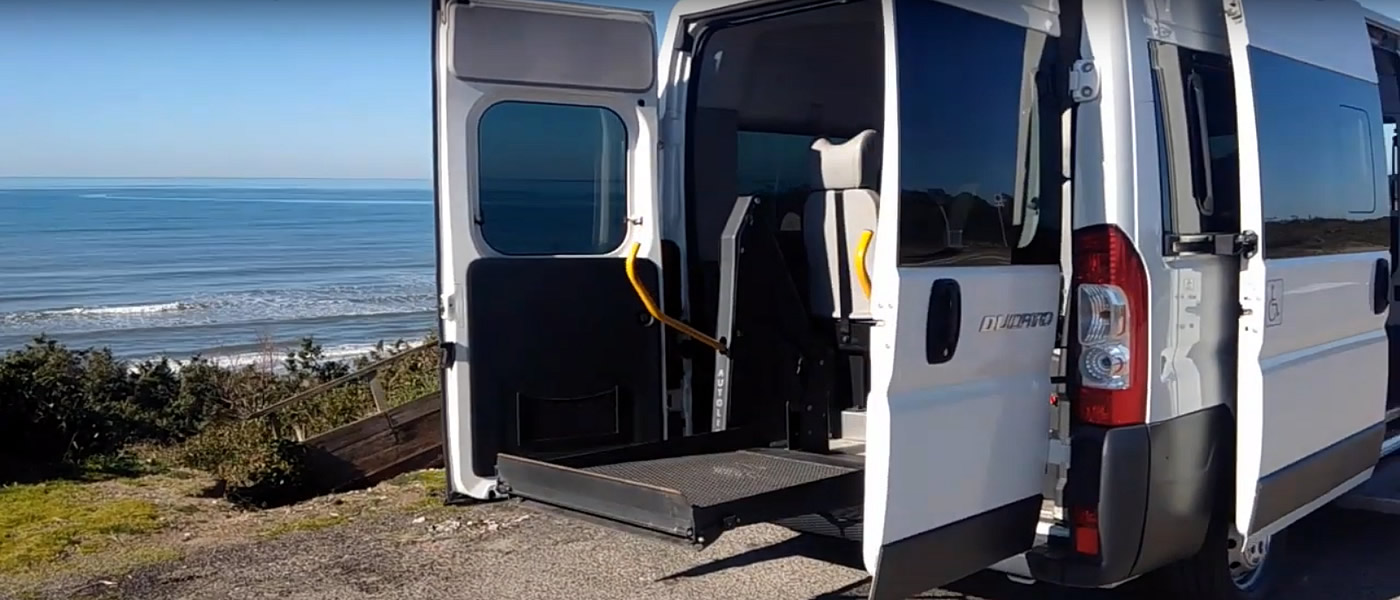 Mount Etna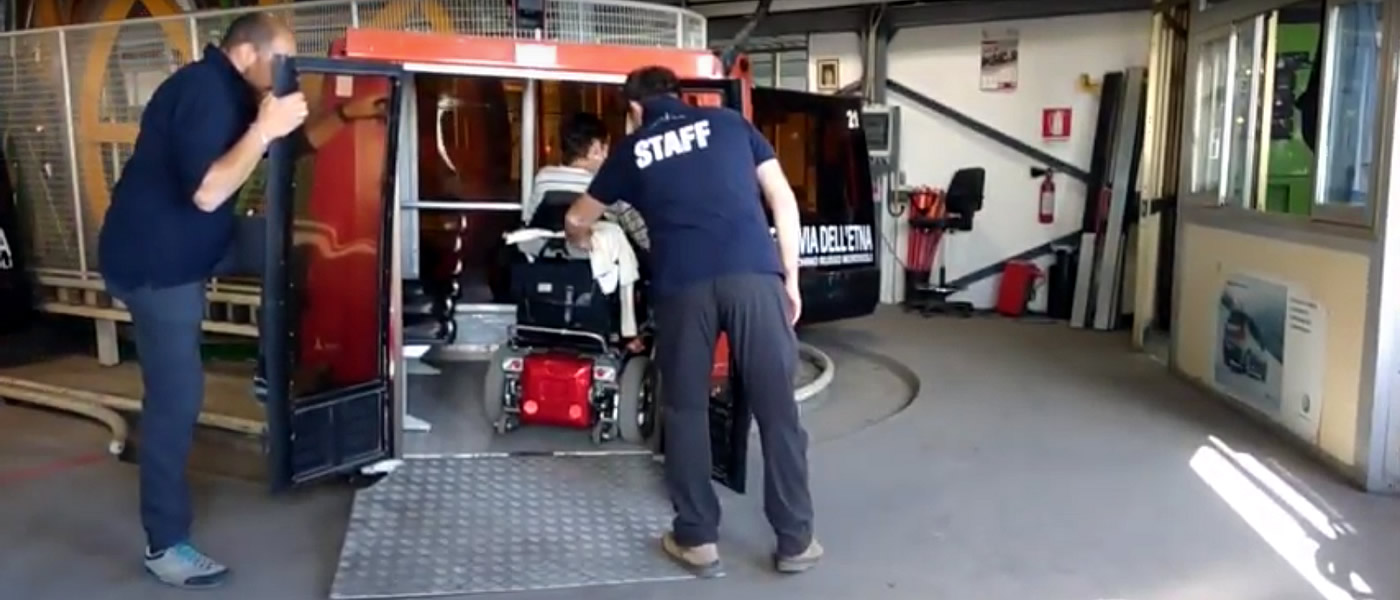 Gibellina Wheelchair Accessible Tours
Gibellina wheelchair accessible tours is an en plein air museum.
It happily celebrates the suggestive marriage between the ancient green of rural landscapes and the multicolored abstractions of contemporary art.
It is the irresistible charm of Gibellina, from the Arabic "gebel" height, the new city risen from the rubble of the 1968 Belice earthquake.
In the Salinella district, not far from Salemi, 18 km from Mote Roccatonda where the original stood city centre was.
40 years ago the idea was born of creating from scratch a unique space in the world.
Where world-famous architects, painters, intellectuals and sculptors could experiment their talent in the field by producing an extraordinary graft of modern art on a peasant cultural fabric.
Thus was born New Gibellina.
The symbol of Gibellina and entrance to the Belìce is the Star of Pietro Consagra.
It opening that introduces the visitor to the treasure trove of contemporary art that make up the largest open-air museum in Europe.
We are talking about hundreds of works including installations, urban interventions and mosaics.
Private Gibellina Wheelchair Accessible Tours
Disabled friendly Gibellina wheelchair accessible tours with a professional guide.
Accessible Italian Holiday provide a safe and a full accessible tours around it at previewed itineraries.
Visit this rich and fascinating land with a specialized tourist guide.
Adapted van transportation specifically designed for disabled tourists traveling on holiday to Gibellina in Sicily.
Touring Gibellina
The Cretto of Gibellina, original title Grande Cretto, is a land art work created by Alberto Burri.
Where the old town of Gibellina in Sicily once stood between 1984 and 1989.
As an everlasting memory of the earthquake.
The ruins of the ancient medieval village of Gibellina formed in the XIV century around the Castle built by Manfredi Chiaromonte.
Were covered by a pour of white cement, called Cretto di Burri, named after the artist who built, whose cracks correspond to the road layout of the Old Gibellina.
Burri's Cretto is one of the most extensive works of contemporary art in the world.
In 1981, Burri covered the ruins of the Sicilian town with a sort of large concrete shroud.
The white alleys that we travel today, similar to deep wounds in the ground, are the same as those of the historic center of the town before the earthquake.
Booking & Travel
Gibellina wheelchair accessible tours.
Unmissable visit at it with our Sicily Accessible Tours.
Specifically tailored to wheelchair users, reduced mobility persons and disabled with an adapted van.
Sicily Wheelchair Accessible Services
Sicily Wheelchair Friendly Accessible Hotels
Day – Venice, Tuscany
Sacramento – USA
5th May 2022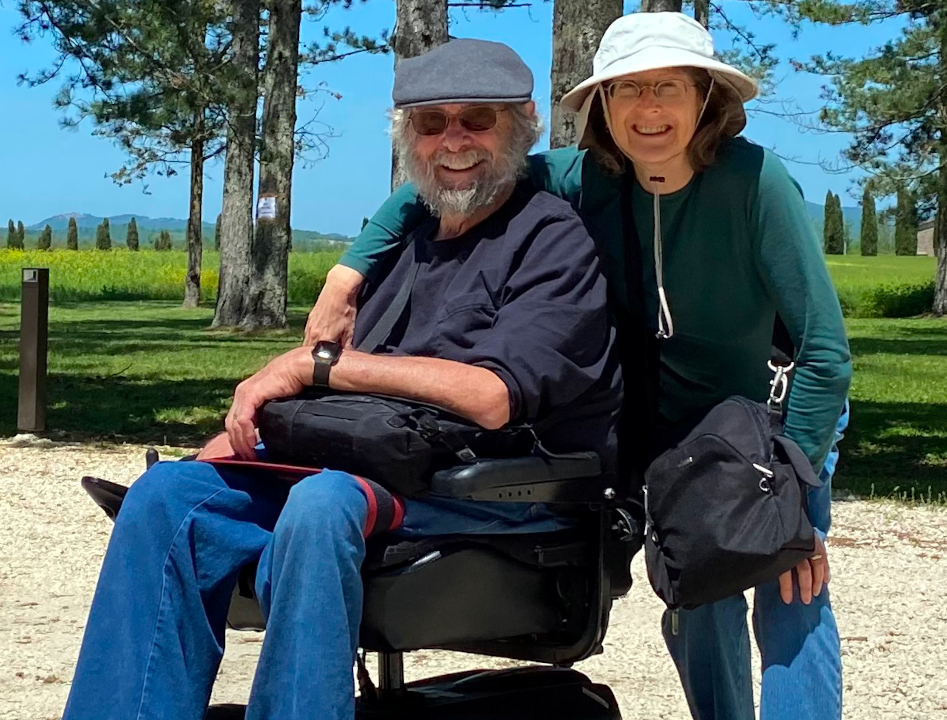 Vincenzo is superb in every way. He is extremely thorough, conscientious and honest …
Samuel & Watkiss – Sicily
Samuel & Watkiss Families
Merton – UK
21st September 2021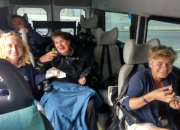 Birgisdottir – Milan
Akureyri – Iceland
15th September 2021 I contacted Accessible Italian Holiday with a very short notice about a transfer from …
Bonelli – Umbria
Gozo – Malta
13rd September 2021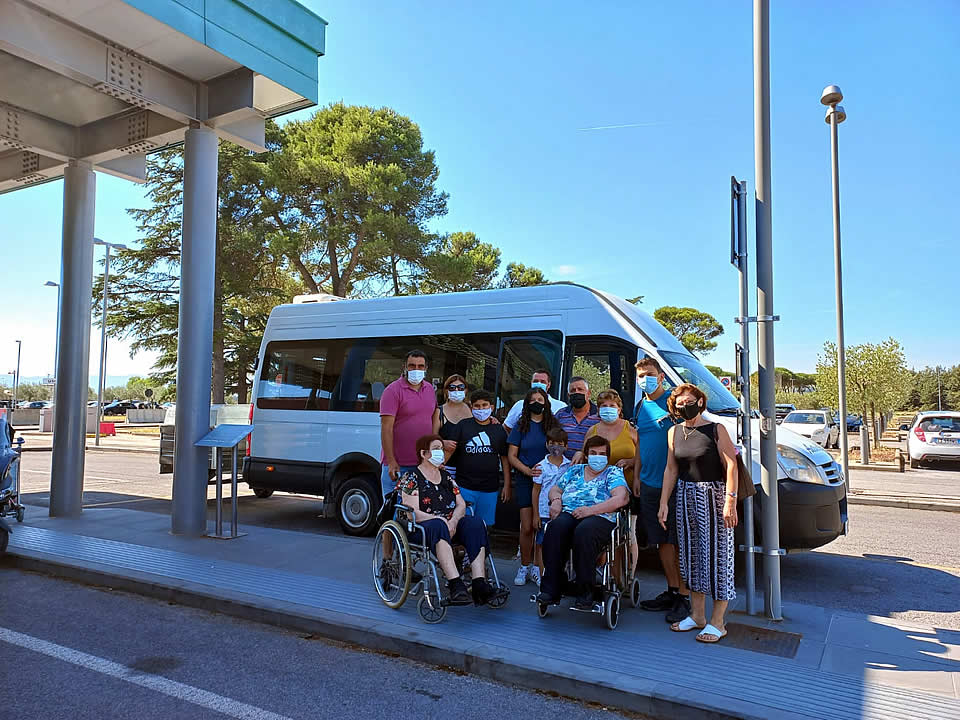 Reifein – Pisa
Atlanta – USA
16th August 2021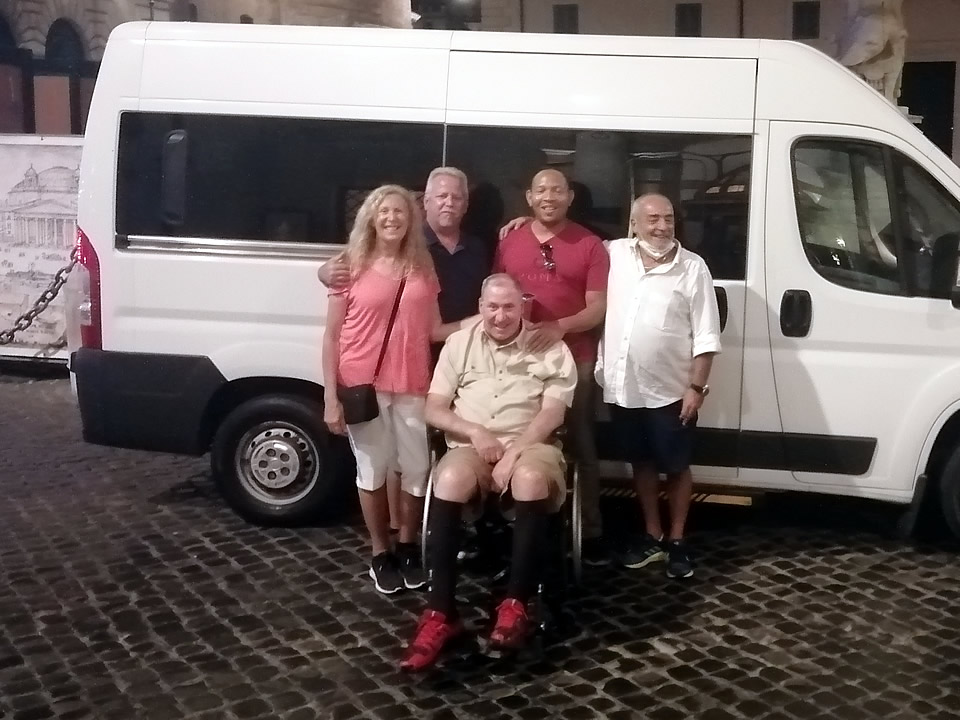 Thompson – Sicily
Triq I Assedju – Malta
20th October 2020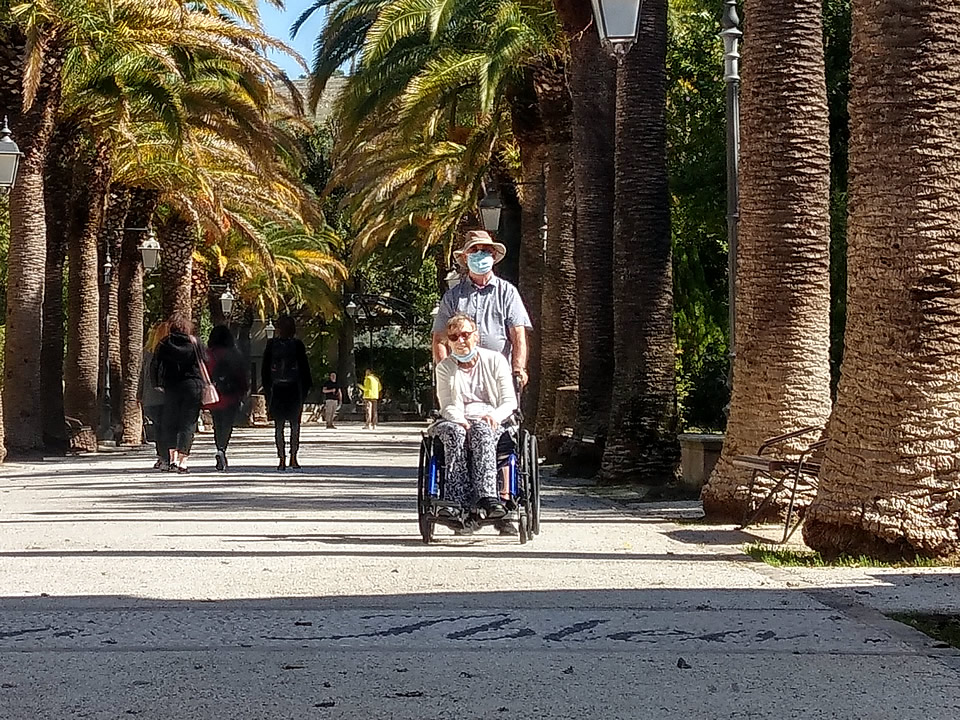 The service provided by Accessible Italian Holiday was exceptional. Vincenzo who …
Brabant – Naples
Sainte-Catherine – France
29th June 2020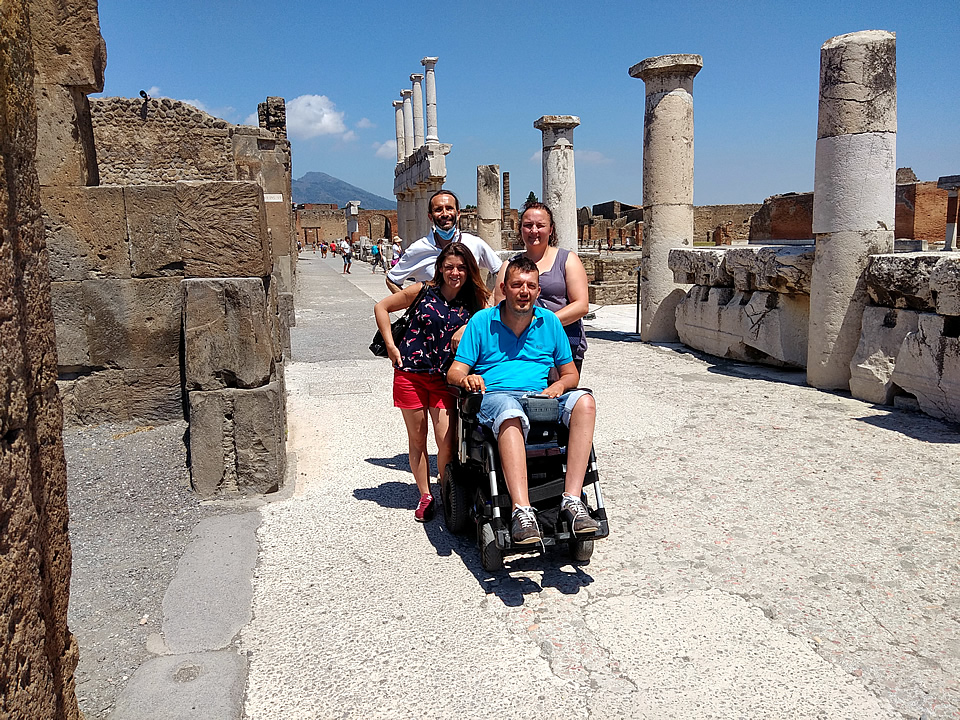 Prydun – Sicily
Hereford – UK
8th March 2020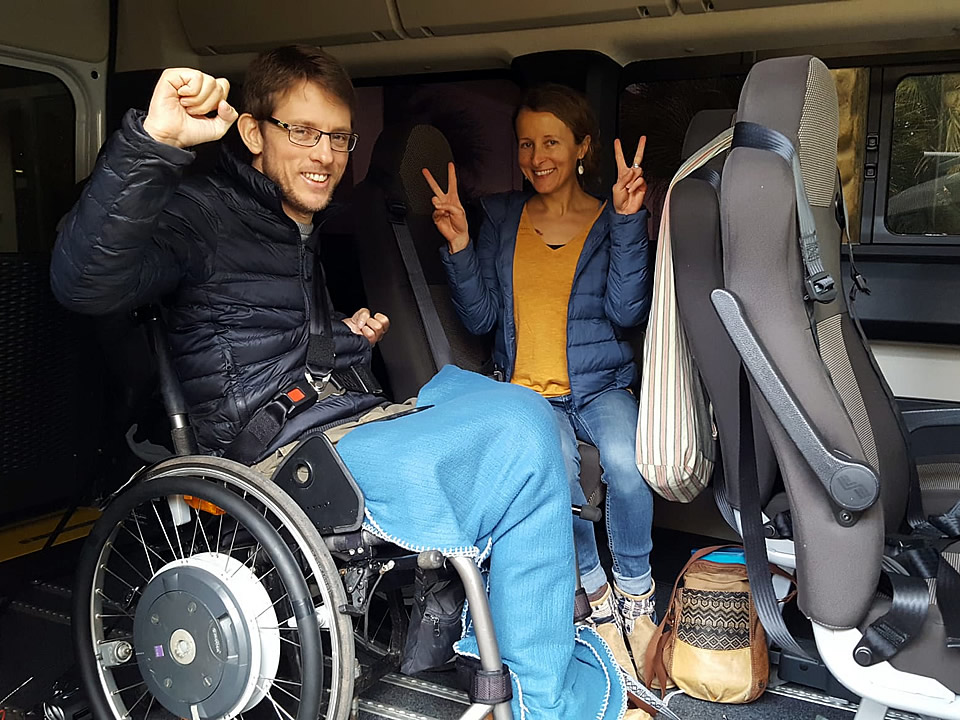 My husband ( who has a spinal cord injury and can't walk ) needed to make a last …
Rudyk – Sorrento
New York – USA
31st October 2019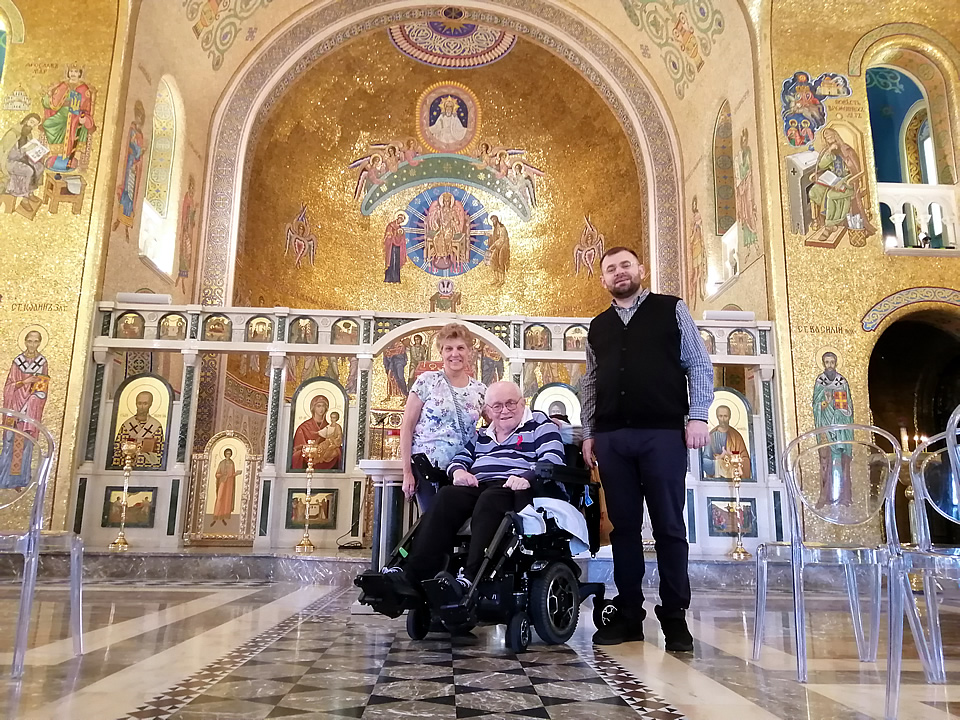 Molski- Sicily
Arizona – USA
19th September 2019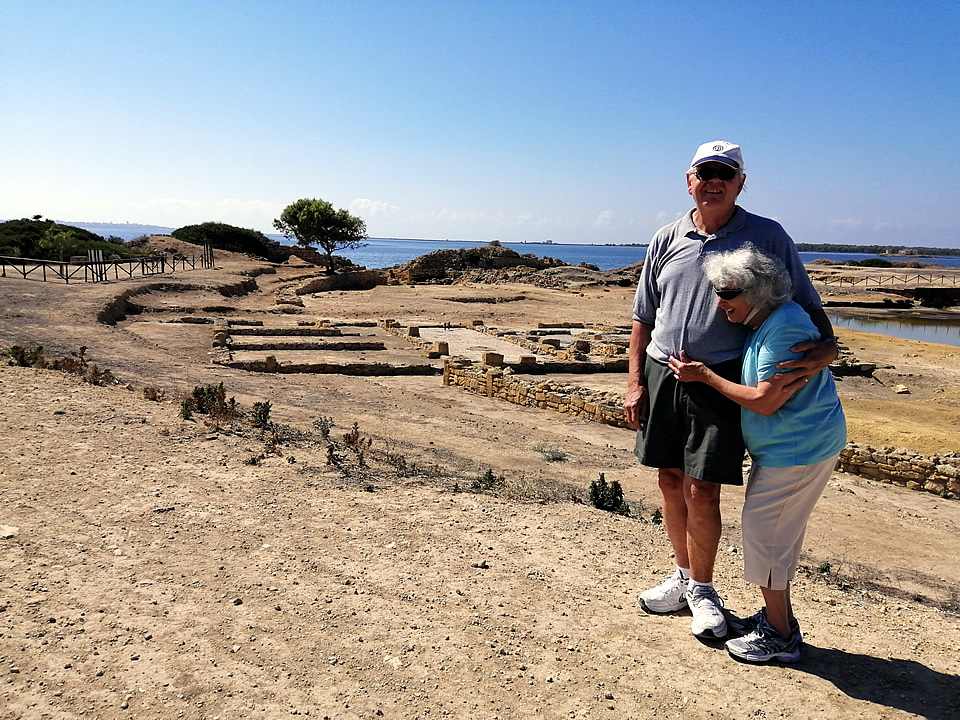 Enzo is a delight to work with. Made helpful suggestions that improved are overall …
Burns – Bologna
Alpharetta – USA
5th August 2019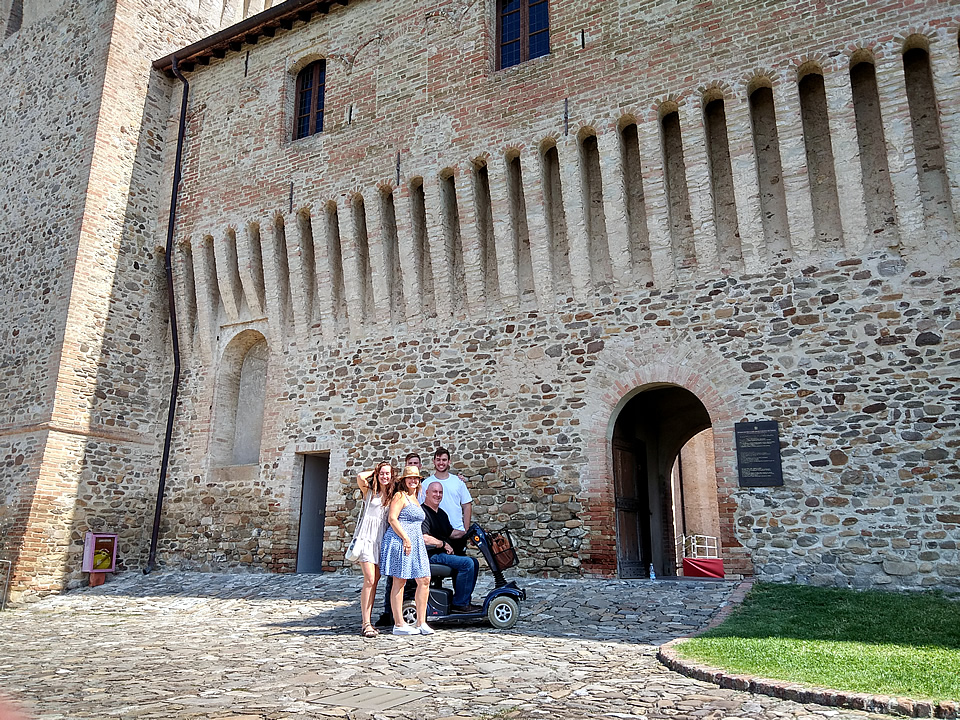 Jones – Rome
Melbourne – Australia
25th July 2019 Raaber – Venice, Lake Como, Florence
Tropiano – Umbria
Philadephia – USA
30th May 2019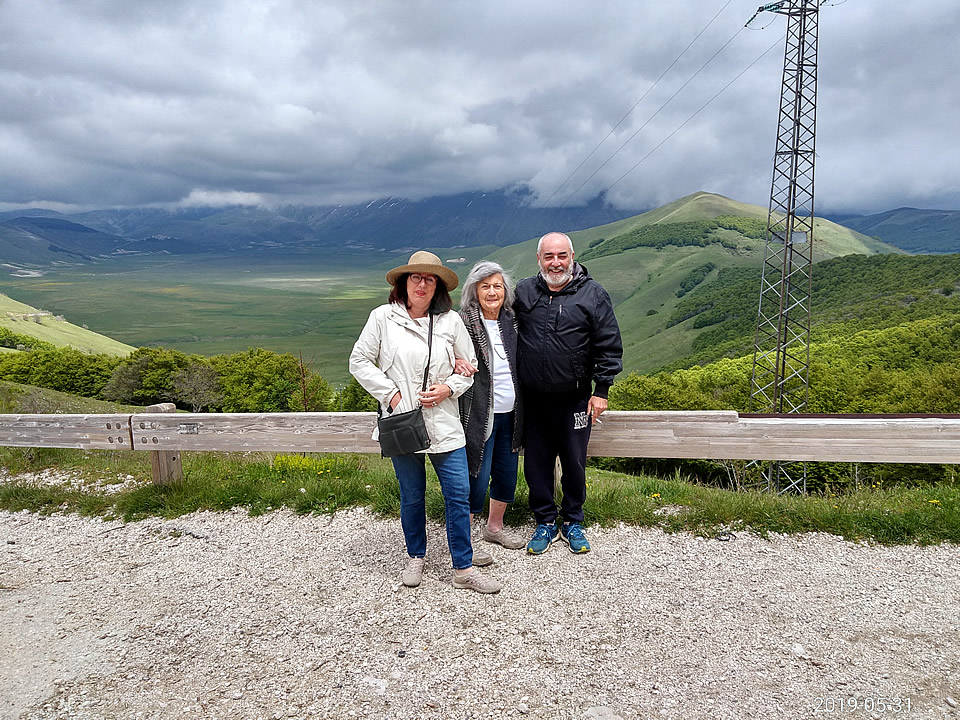 Stapley – Tuscany
Blue Mountains – Australia
17th May 2019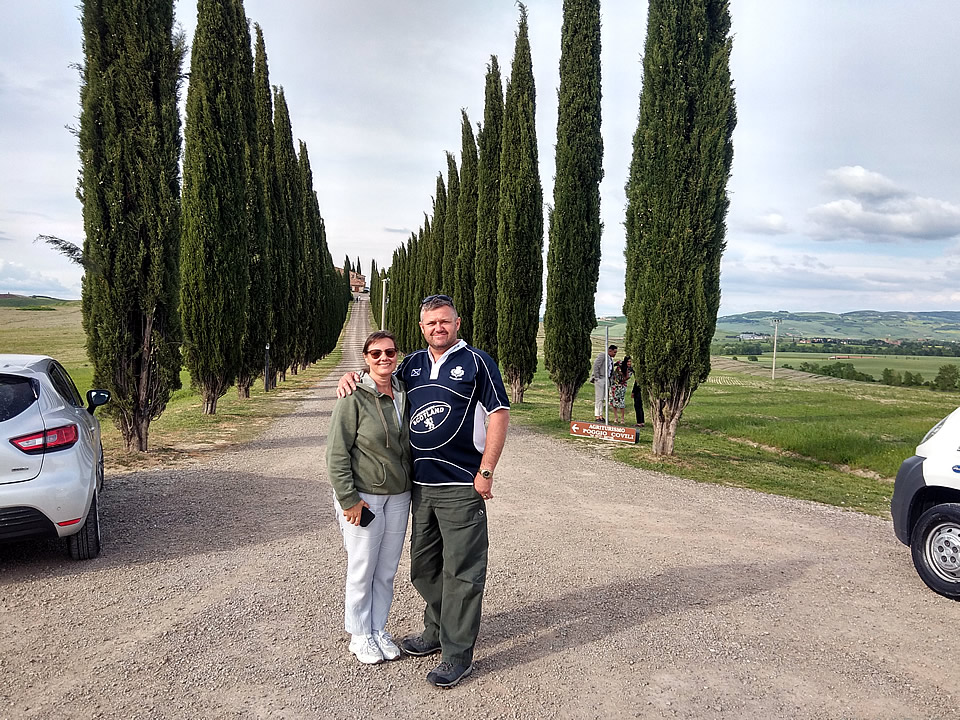 We booked two trips with Enzo, he was wonderful. At all times he made sure we got …
Carreras – France, Swiss & Italy
Miami- USA
26th March 2019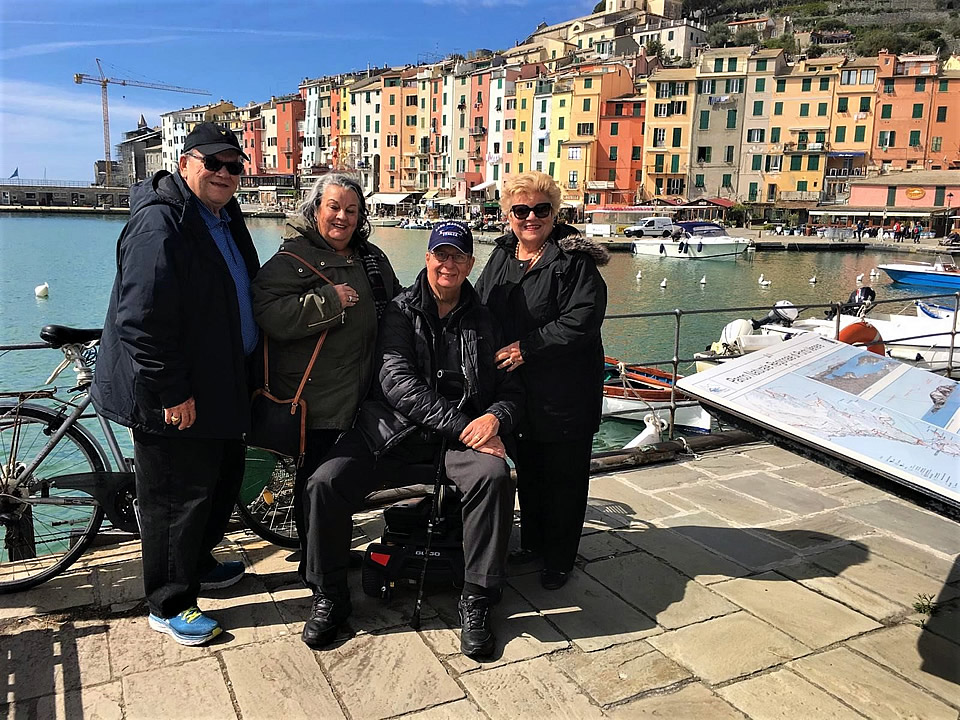 Whittle – Apulia
Cheltenham- UK
19th October 2018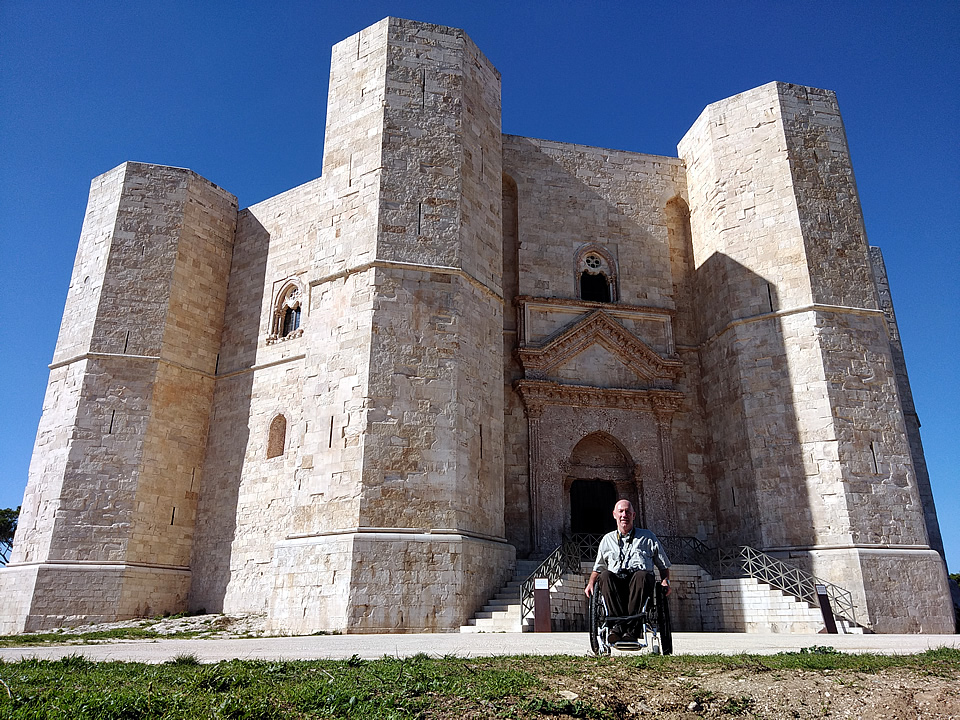 Scheer & Mallett – Apulia
Illinois- USA
5th October 2018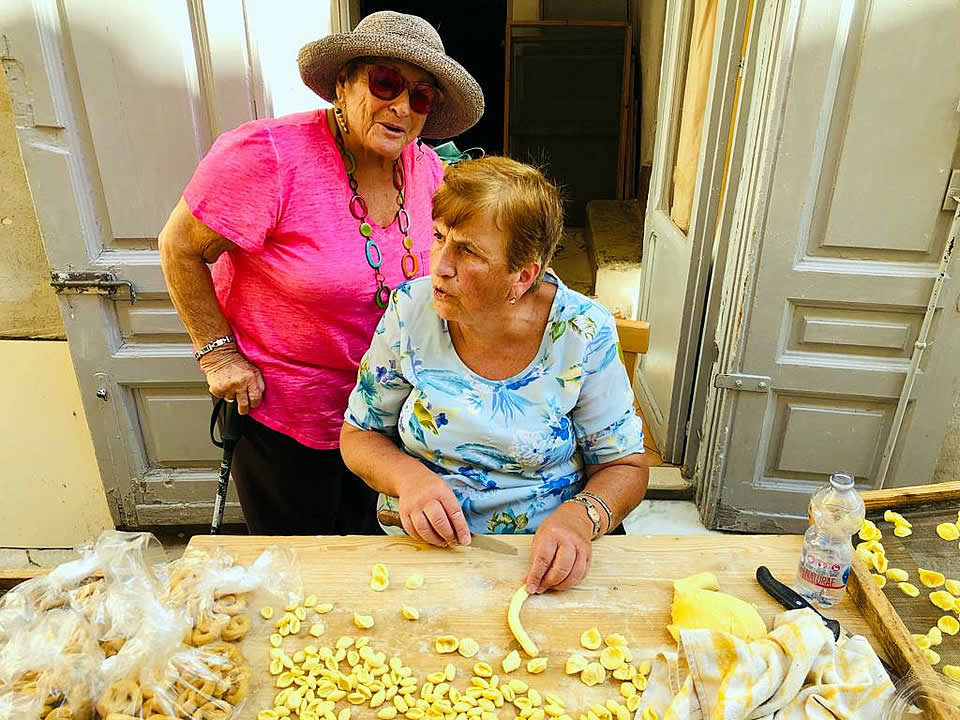 Thank you for a FABULOUS trip. We had so much fun. You were so kind , helpful and …
Totta – Rome
Long Beach – USA
4th October 2018 Our guide was not only an excellent and reliable driver who met us on time …
Pieples – Venice Rome Apulia
Miami- USA
14th September 2018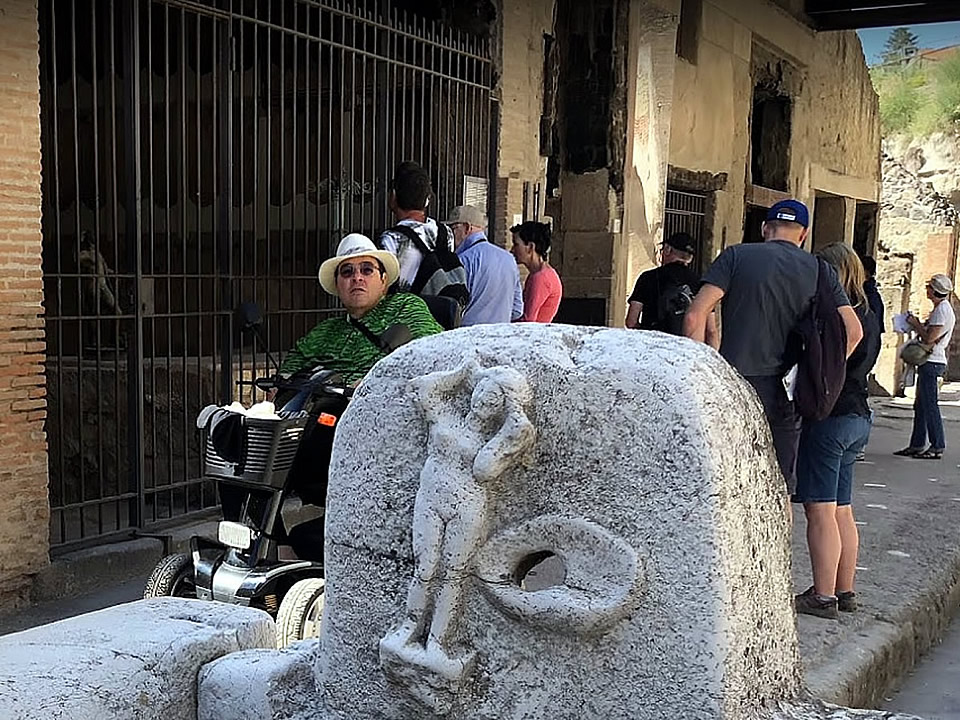 Our family of 4 had a wonderful trip because of Accessible Italian Holidays. Here …