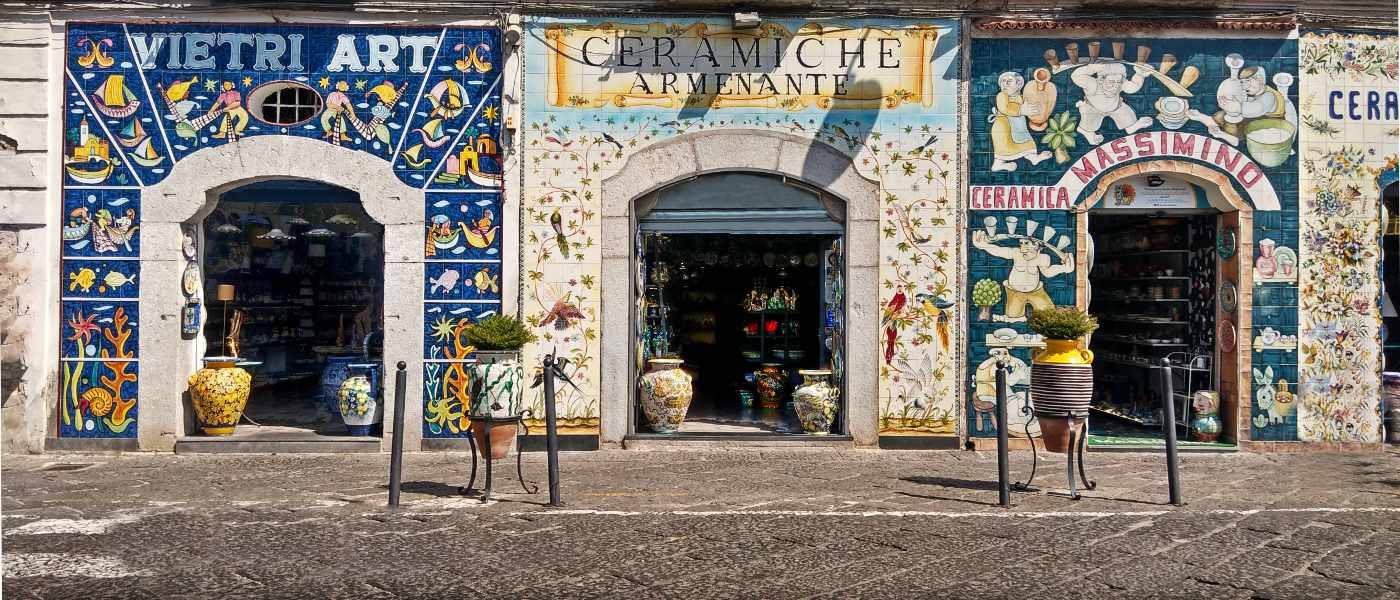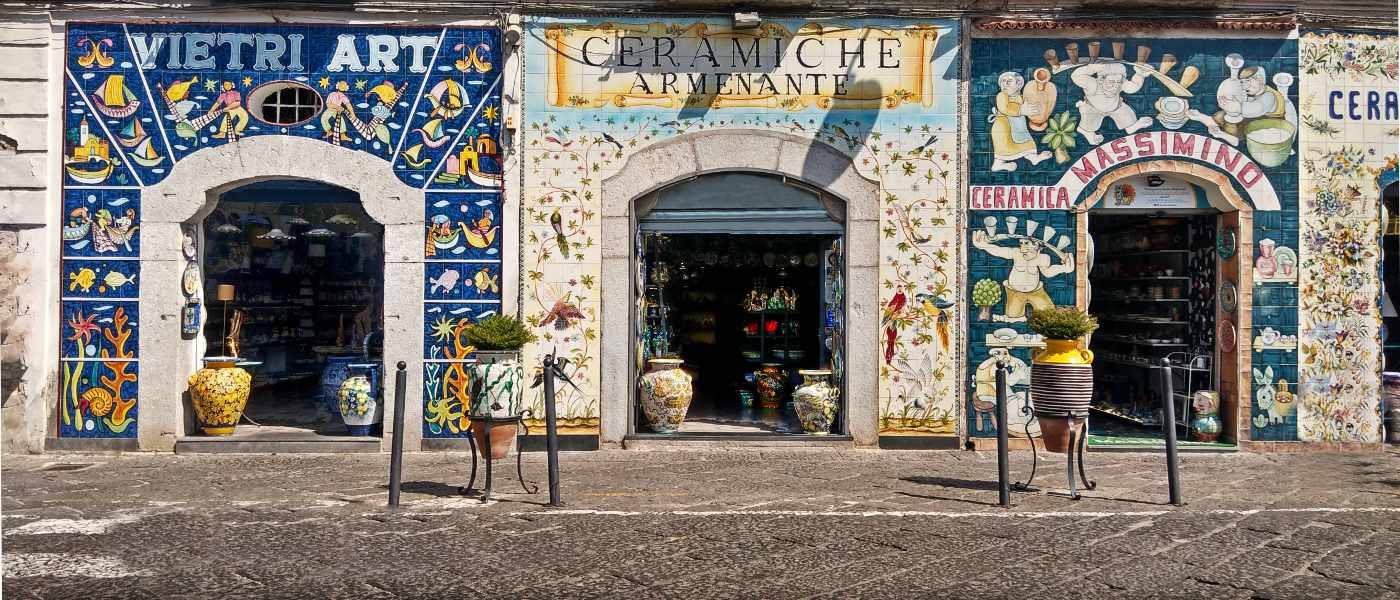 Vietri sul Mare Wheelchair Accessible Tours
Vietri sul Mare Wheelchair Accessible Tours
Vietri sul Mare wheelchair accessible tours Amalfi Coast excursions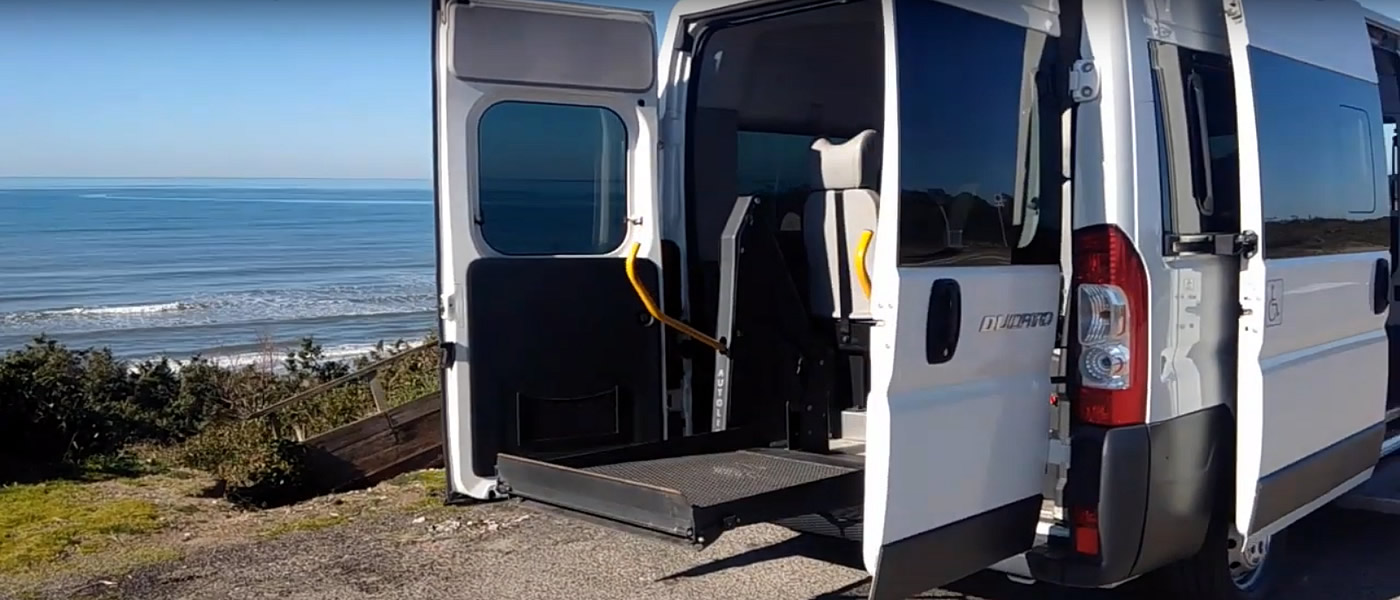 Our Adapted Van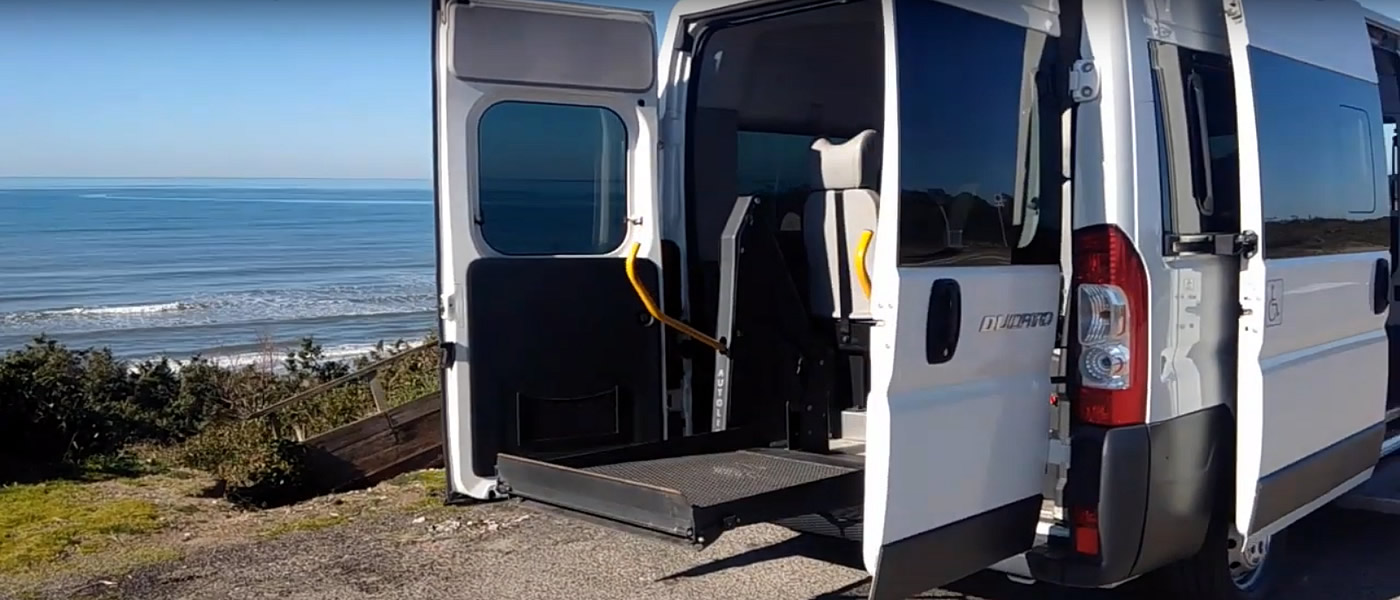 Vietri sul Mare wheelchair accessible tours, is the last of the towns on the Amalfi Coast from the south.
Is rightfully part of the villages and towns that should be visited during your vacation.
This small coastal town, recognized as a World Heritage Site by UNESCO.
Is known throughout the world for its enchanting artistic ceramics.
Manufactured at least since the XVII century, and admired since 1992 in the famous Vietri Ceramics Museum.
On its historic center, the majestic dome of the Church of San Giovanni Battista does not go unnoticed.
With its splendid majolica tiles in bright yellow and blue colors, a recognizable symbol of Vietri sul Mare, which, seen from above, seems to be suspended between the sky and the sea.
The city, of ancient Etruscan–Samnite origins, is characterized by a historic center in the hills and a marine area located on its slopes.
Vietri sul Mare Wheelchair Accessible Tours
Vietri sul Mare accessible tours with a guide and cruise shore excursions.
We can provide a safe and a full accessible tours around it at previewed itineraries.
Visit this rich and fascinating land with a specialist tourist guide.
Adapted van transportation specifically designed for disabled tourists traveling on holiday to Amalfi Coast.
Touring Vietri sul Mare
The best way to visit Vietri sul Mare is to get lost in the narrow streets of the historic center.
Covered with majolica and masonry made of ceramics, and to browse in the ceramic workshops where daily the artisans create wonderful works.
Today, as then, ceramics are one of the activities that characterize this place.
The characteristic of Vietri ceramics is the predominance of bright colors.
Especially blue and yellow, and the recurring subjects are lemons and the donkey.
After having seen the panorama from the various points of the municipality, you can reach the promenade and the most beautiful beaches.
And here is a nice surprise, a street with all colored houses between the streets of the small village of the marina.
In the nearby hamlet of Ratio there is the Provincial Museum of Ceramics inside Villa Guariglia.
Booking & Travel
Vietri sul Mare accessible tours.
Unmissable visit at it with our Amalfi Coast Accessible Tours.
Specifically tailored to wheelchair users, reduced mobility persons and disabled with an adapted van.
Amalfi Coast wheelchair accessible Services
Amalfi Coast wheelchair friendly accessible Hotels