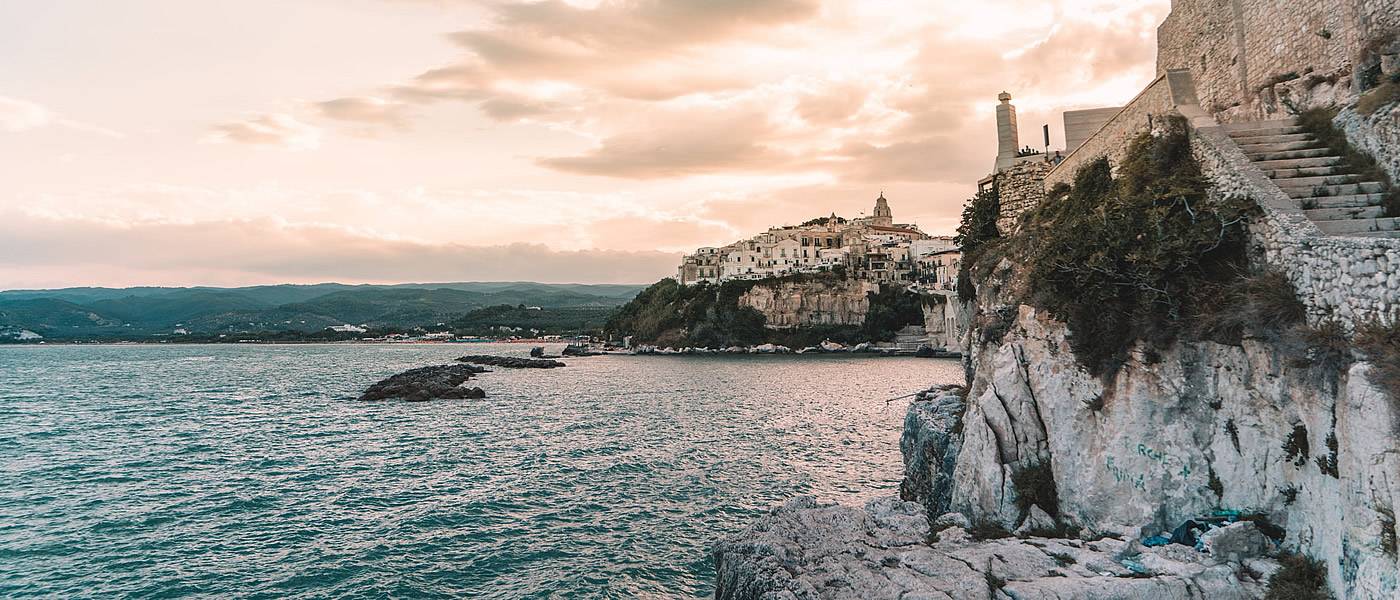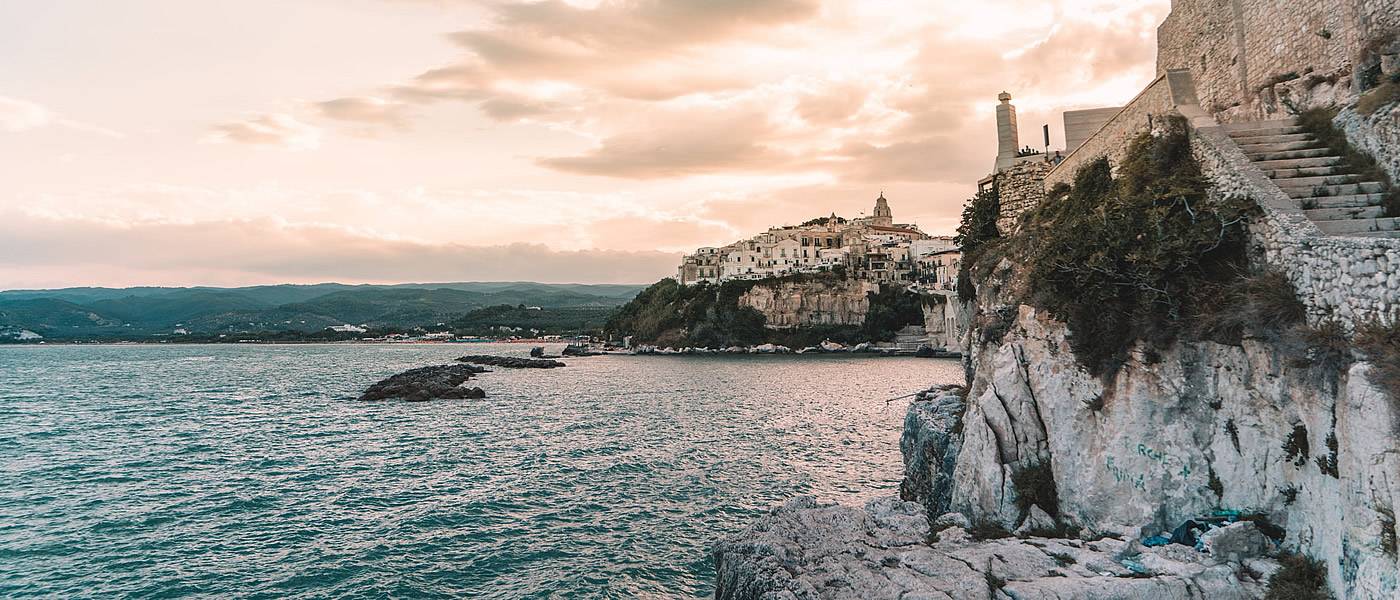 Vieste Wheelchair Accessible Tours
Vieste Wheelchair Accessible Tours
Vieste Wheelchair Accessible Tours Apulia Excursions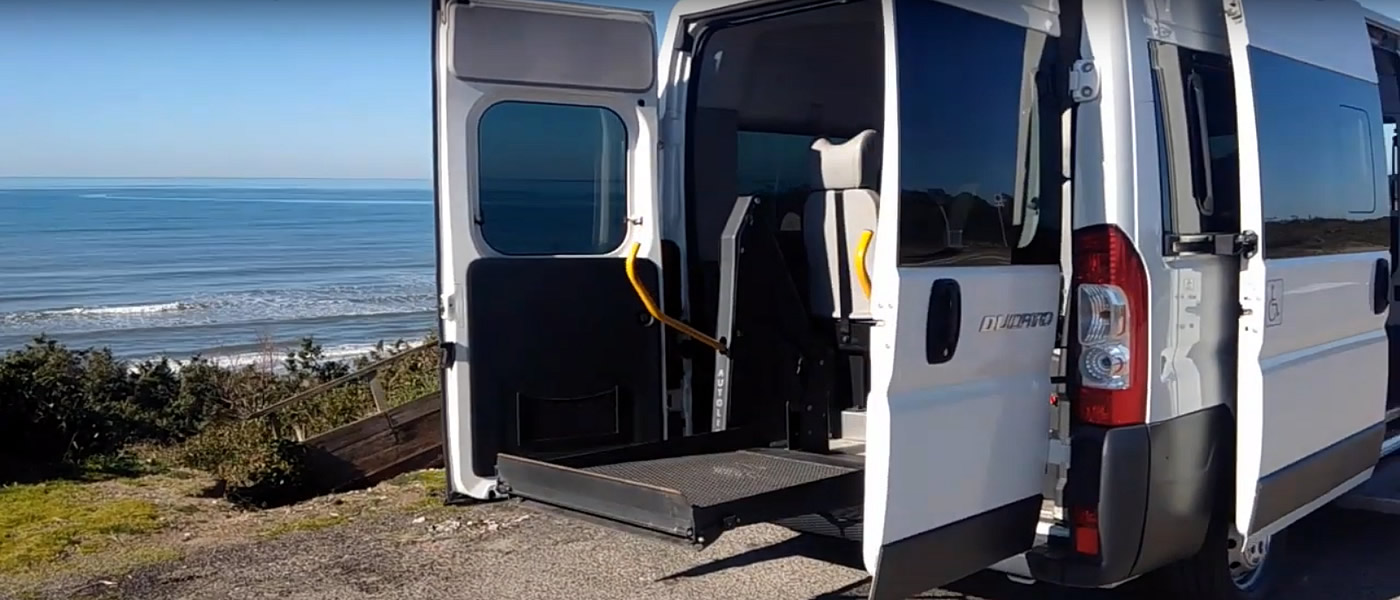 Our Adapted Van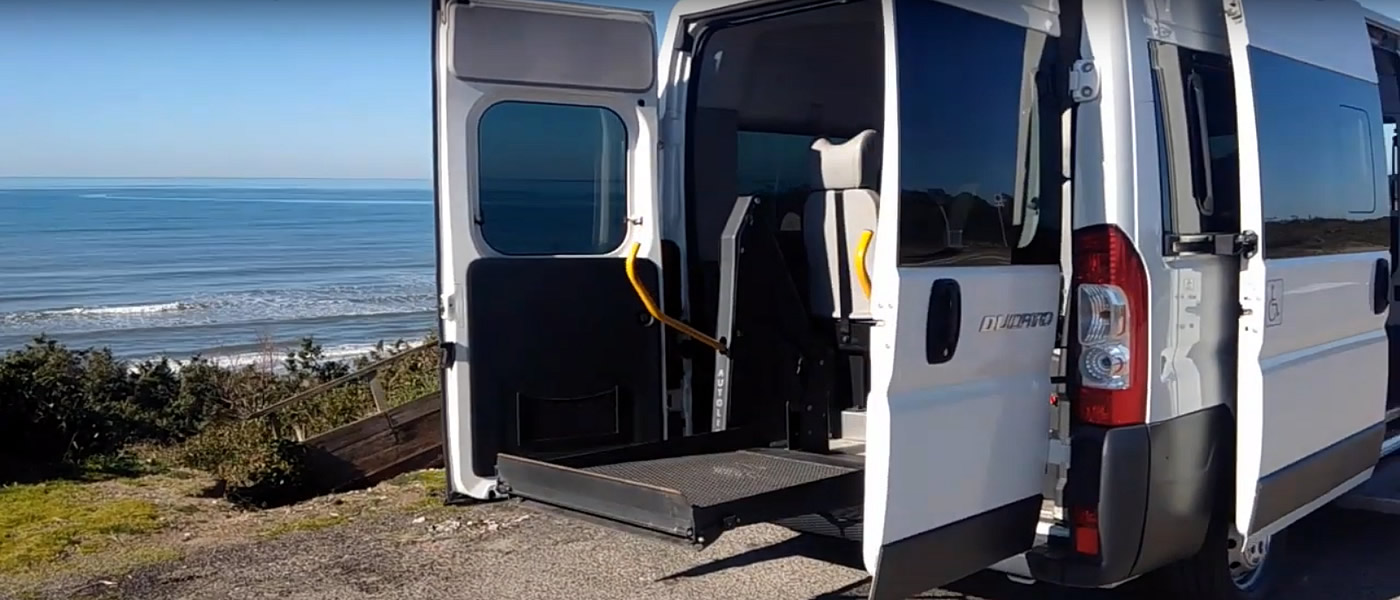 Vieste Wheelchair Accessible Tours
Vieste wheelchair accessible tours, is one of the gems of the Gargano, it is part of the Gargano National Park.
It also falls within the Umbra Forest, the green lung of the whole of Apulia.
Vieste has a candid heart, white as milk, which is tinged with blue and green and which appears more beautiful every day.
Has very ancient origins and stands on a rocky ridge overlooking the sea.
The pearl of the Gargano fascinates every traveler with its white houses that frame narrow alleys and squares with belvedere on the sea.
Is an excellent starting point both for exploring one of the most fascinating areas of Apulia but it is also the perfect destination for good food and total relaxation.
Perfect as a base for your Apulian holidays or as a passing destination during a road trip.
Vieste will surely surprise and conquer you.
From the port of Vieste there is daily boarding to visit the Tremiti Islands.
Visiting the Tremiti Islands is an exciting experience that will make you discover the picturesque caves and the wonderful islands of San Domino, San Nicola, Cretaccio and Capraia.
Private Vieste Wheelchair Accessible Tours
Vieste wheelchair accessible tours with a guide and cruise shore excursions.
Accessible Italian Holiday provide a safe and a full accessible tours around it at previewed itineraries.
Visit this rich and fascinating land with a specialised tourist guide.
Adapted van transportation specifically designed for disabled tourists traveling on holiday to Apulia.
Touring Vieste
The village of Vieste can be divided into the old part which looks like a tangle of narrow streets in the middle of white houses characteristic of this part of the Gargano.
The new part, with a beautiful main avenue where numerous shops, bars and restaurants overlook.
In the medieval village of Vieste, in addition to being several interesting views that allow you to see and photograph the beauties of the surrounding landscape of Vieste, you can admire some buildings.
First of all the Cathedral of Santa Maria Assunta, which stands in one of the highest parts of the city.
Absolutely to do in Vieste is to stroll through the alleys.
The alleys of the ancient Vieste are narrow and winding, climbing towards the apex of the city through steep climbs and arches that make the historic center suggestive and fascinating.
The small shops mostly sell souvenirs for tourists and local handicrafts.
Consisting of jewels made with precious stones and objects produced by working with wood and terracotta.
In the many restaurants in the city center, you can taste dishes based on fresh fish.
As well as all the traditional local products, such as salami, caciocavalli, extra virgin olive oil, desserts, taralli, citrus liqueurs, fresh pasta and meat breeding of farms.
Booking & Travel
Vieste wheelchair accessible tours to Apulia.
Unmissable visit at it with our Apulia Accessible Tours.
Specifically tailored to wheelchair users, reduced mobility persons and disabled with an adapted van.
Apulia Wheelchair Accessible Services
Apulia Wheelchair Friendly Accessible Hotels
Day – Venice, Tuscany
Sacramento – USA
5th May 2022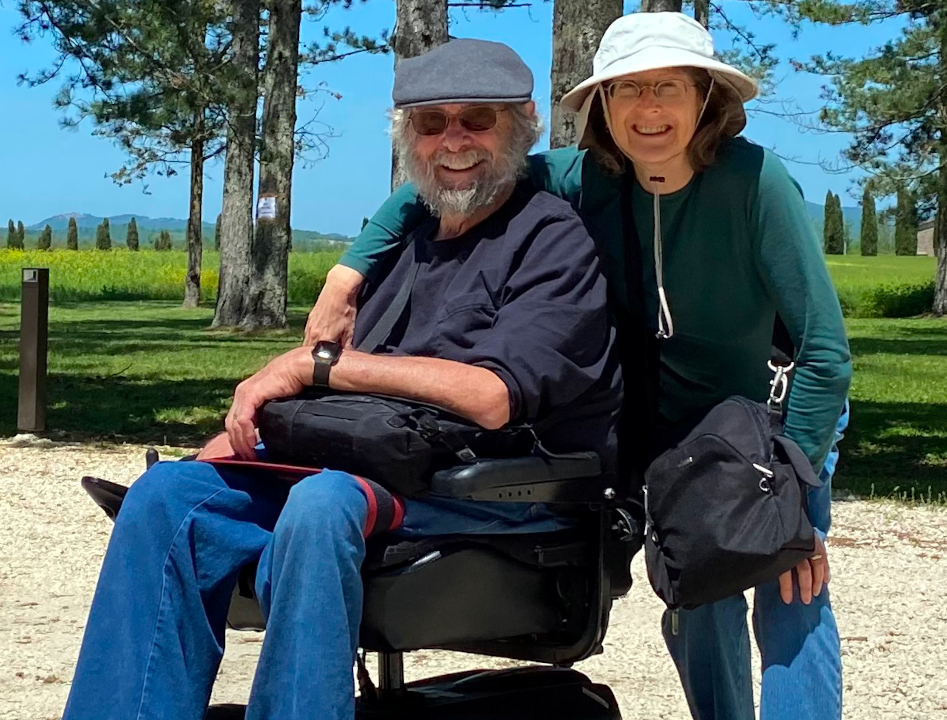 Vincenzo is superb in every way. He is extremely thorough, conscientious and honest …
Samuel & Watkiss – Sicily
Samuel & Watkiss Families
Merton – UK
21st September 2021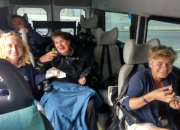 Birgisdottir – Milan
Akureyri – Iceland
15th September 2021 I contacted Accessible Italian Holiday with a very short notice about a transfer from …
Bonelli – Umbria
Gozo – Malta
13rd September 2021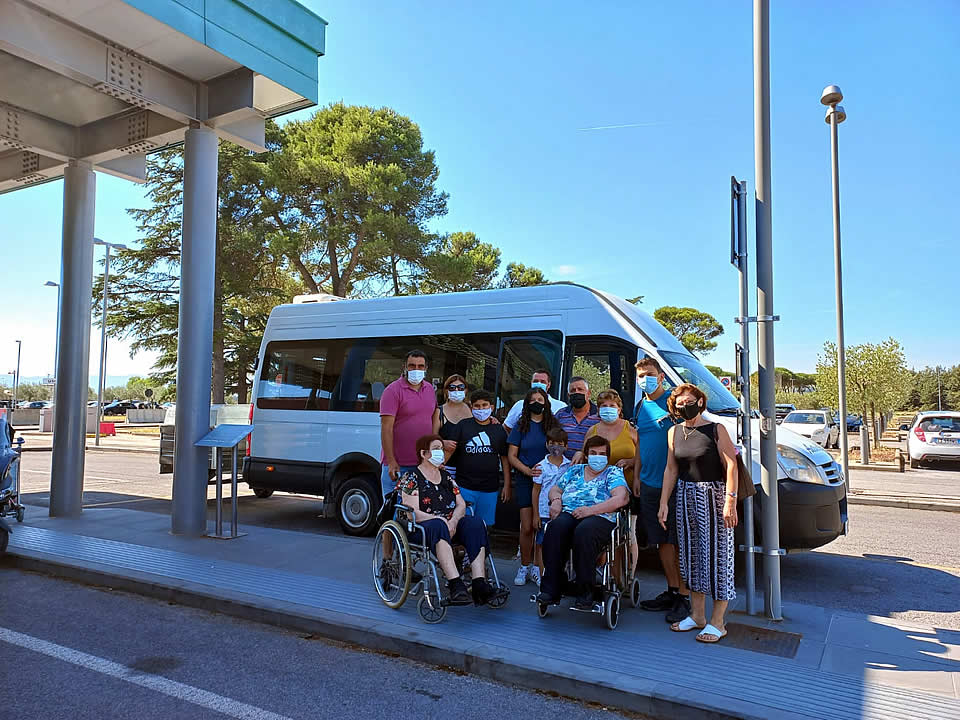 Reifein – Pisa
Atlanta – USA
16th August 2021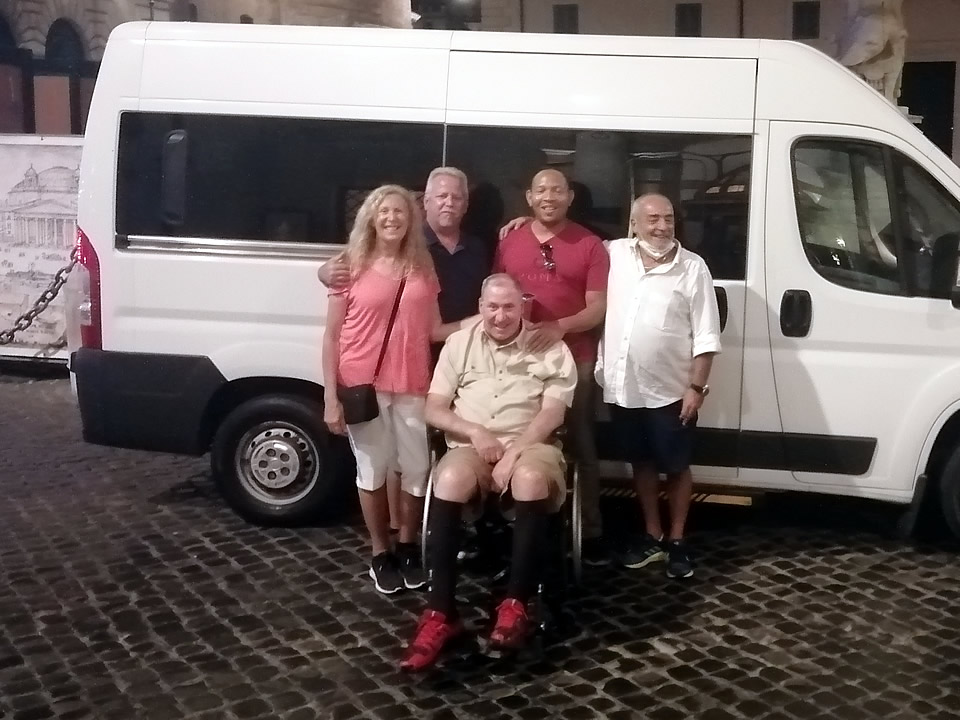 Thompson – Sicily
Triq I Assedju – Malta
20th October 2020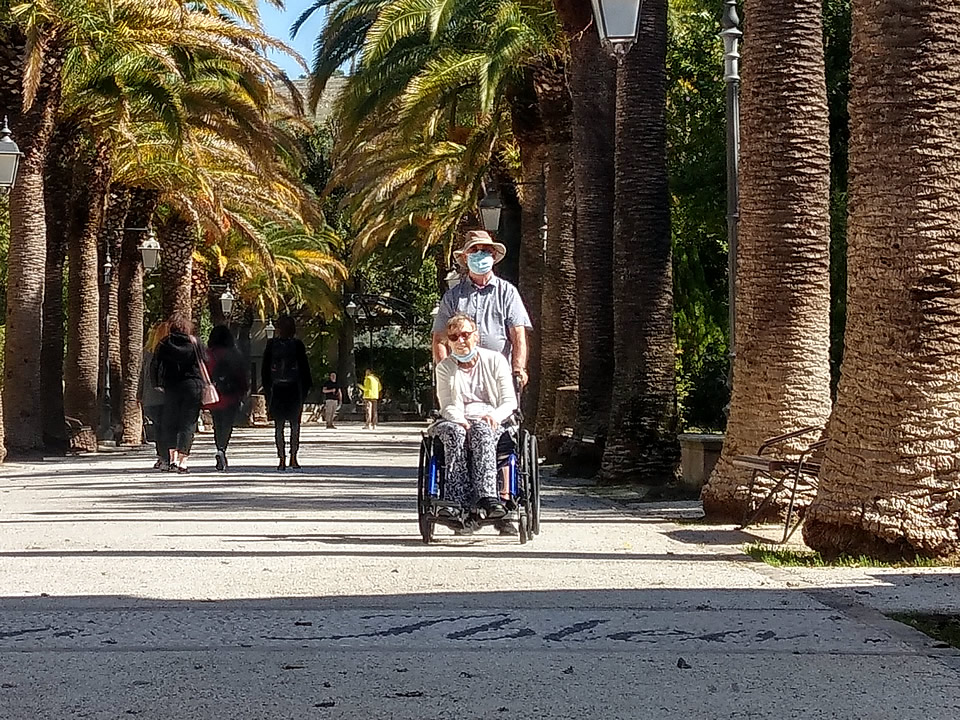 The service provided by Accessible Italian Holiday was exceptional. Vincenzo who …
Brabant – Naples
Sainte-Catherine – France
29th June 2020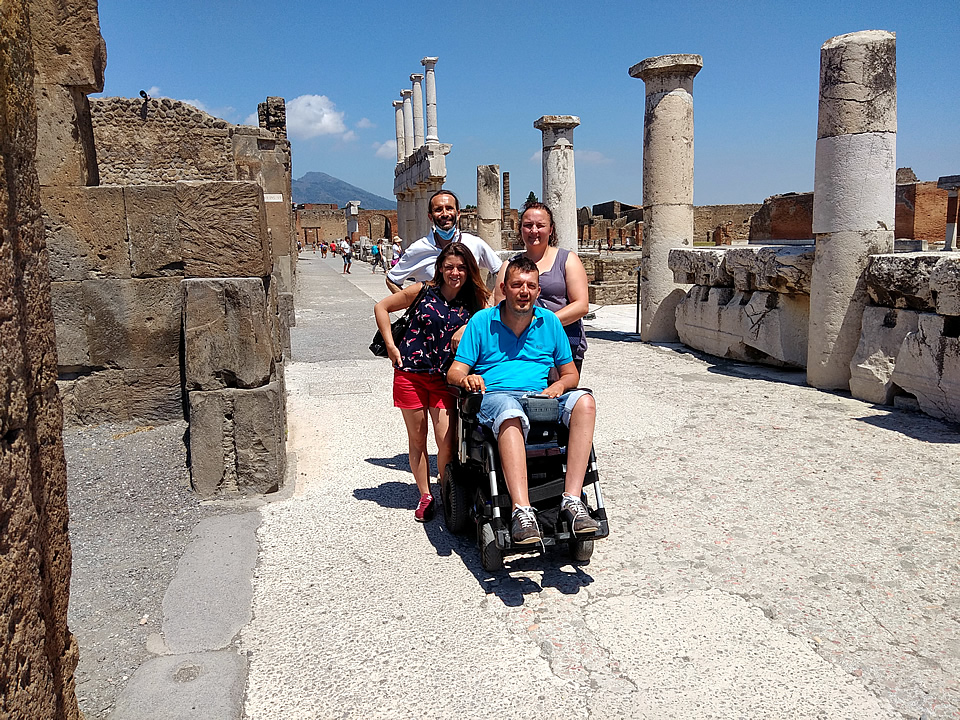 Prydun – Sicily
Hereford – UK
8th March 2020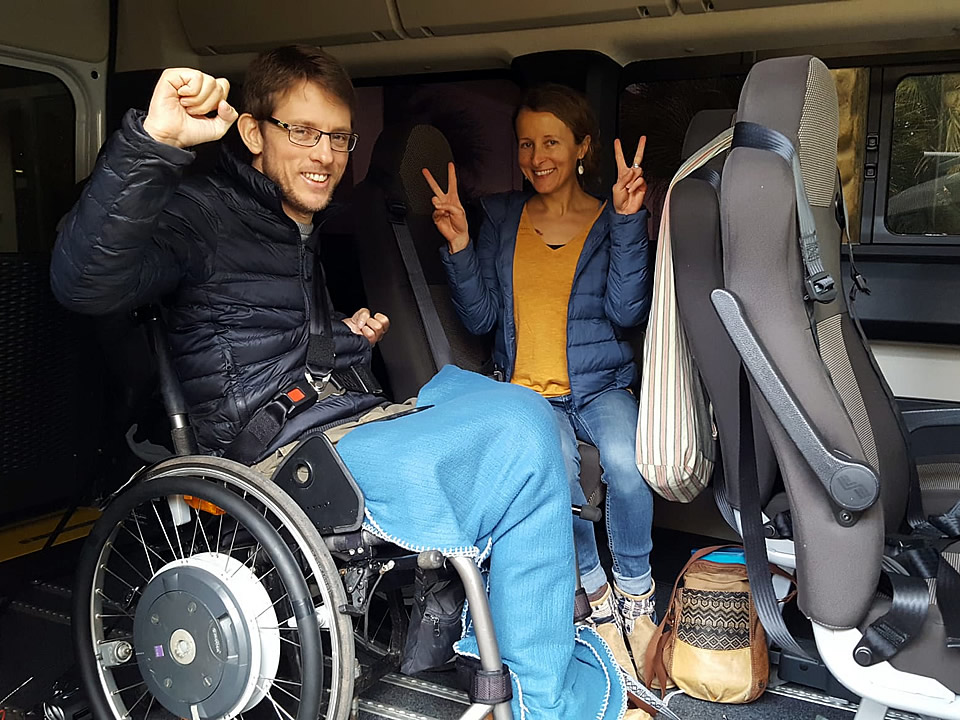 My husband ( who has a spinal cord injury and can't walk ) needed to make a last …
Rudyk – Sorrento
New York – USA
31st October 2019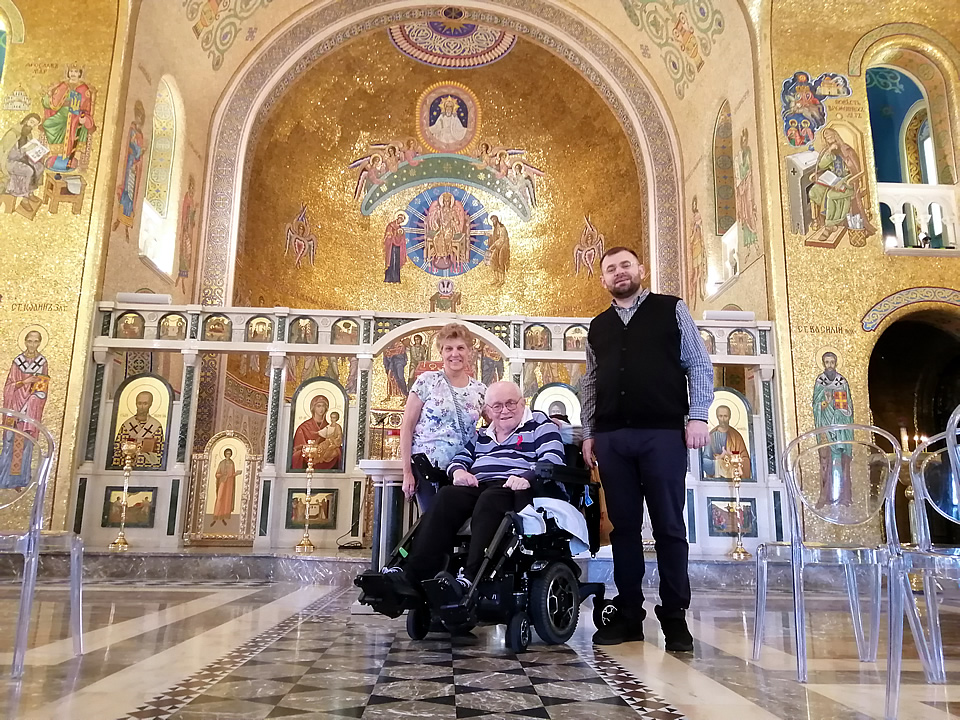 Molski- Sicily
Arizona – USA
19th September 2019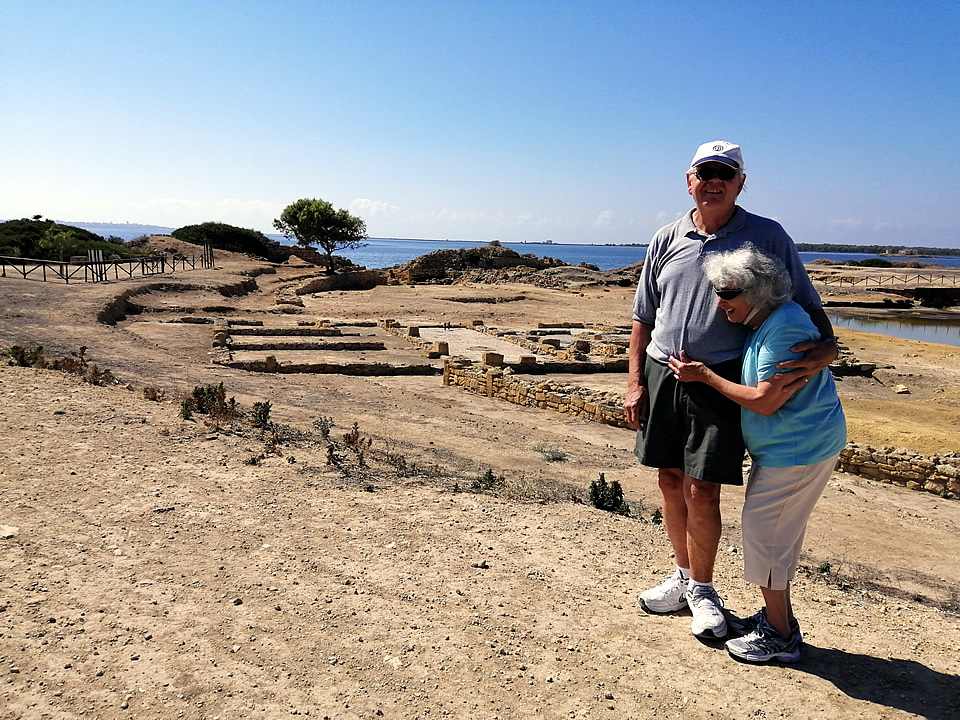 Enzo is a delight to work with. Made helpful suggestions that improved are overall …
Burns – Bologna
Alpharetta – USA
5th August 2019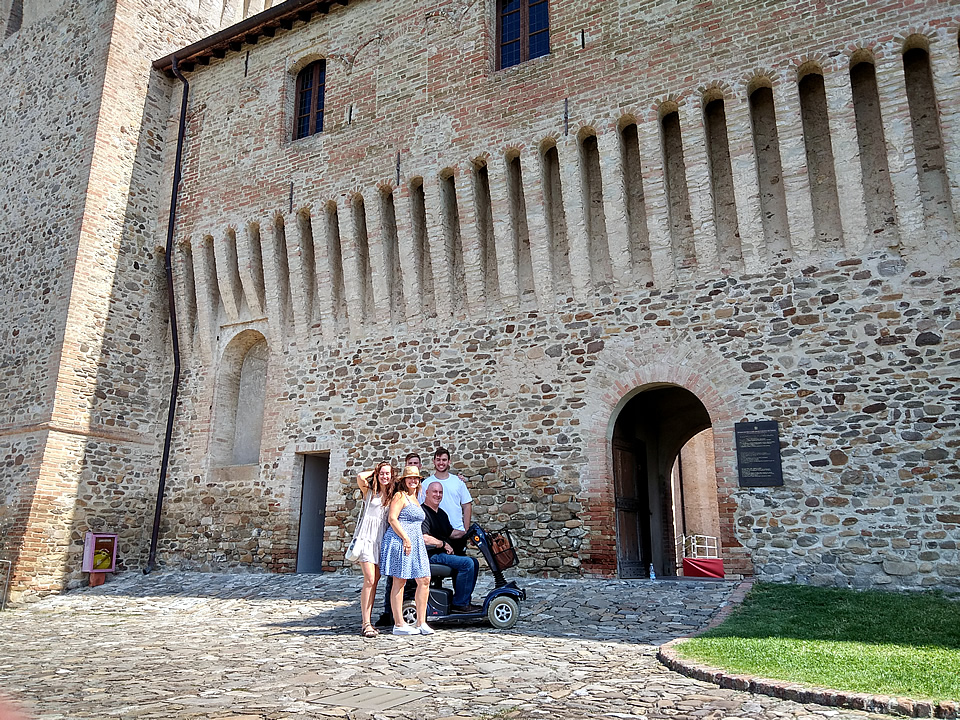 Jones – Rome
Melbourne – Australia
25th July 2019 Raaber – Venice, Lake Como, Florence
Tropiano – Umbria
Philadephia – USA
30th May 2019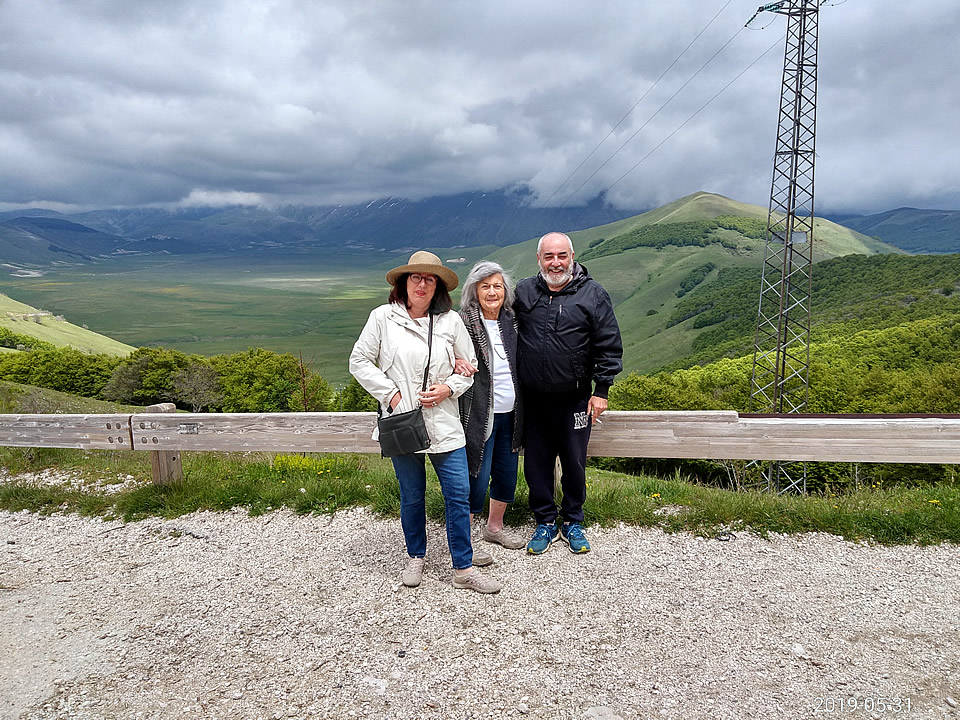 Stapley – Tuscany
Blue Mountains – Australia
17th May 2019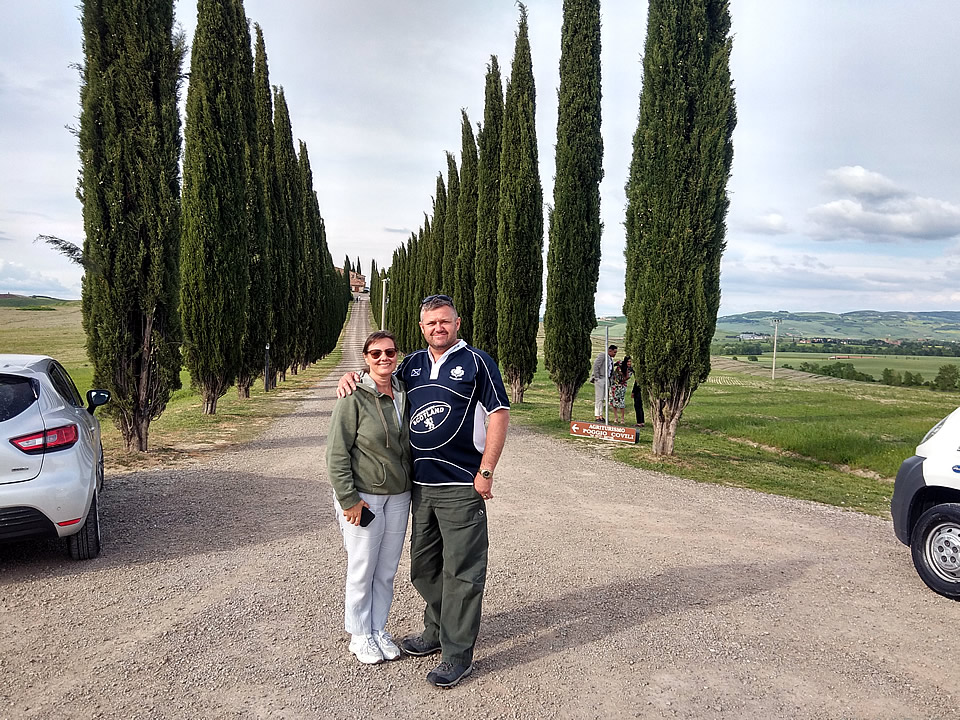 We booked two trips with Enzo, he was wonderful. At all times he made sure we got …
Carreras – France, Swiss & Italy
Miami- USA
26th March 2019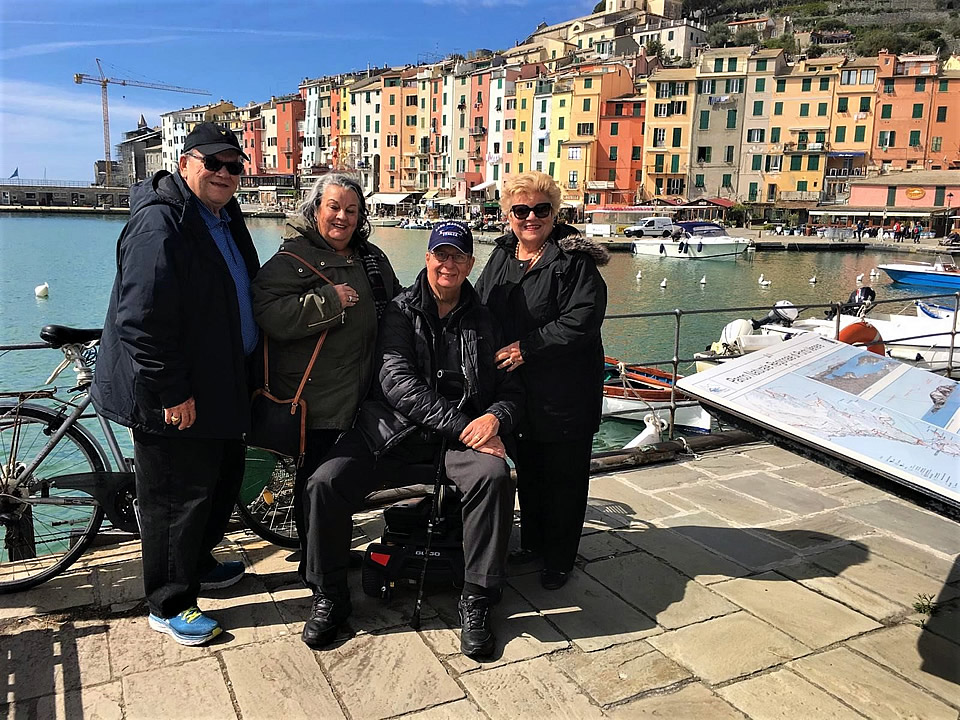 Whittle – Apulia
Cheltenham- UK
19th October 2018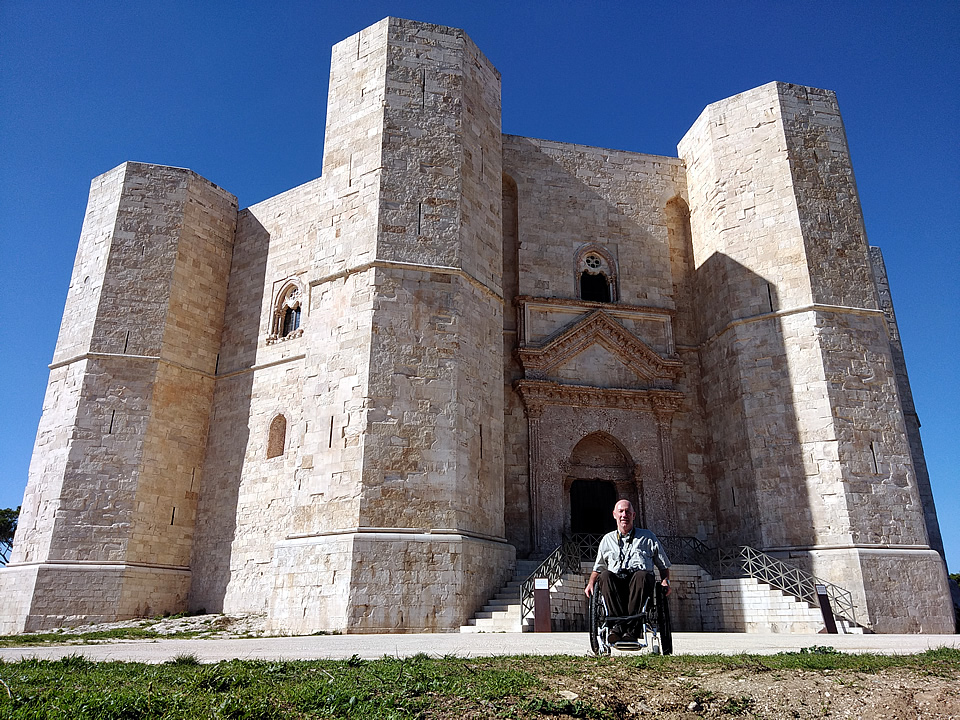 Scheer & Mallett – Apulia
Illinois- USA
5th October 2018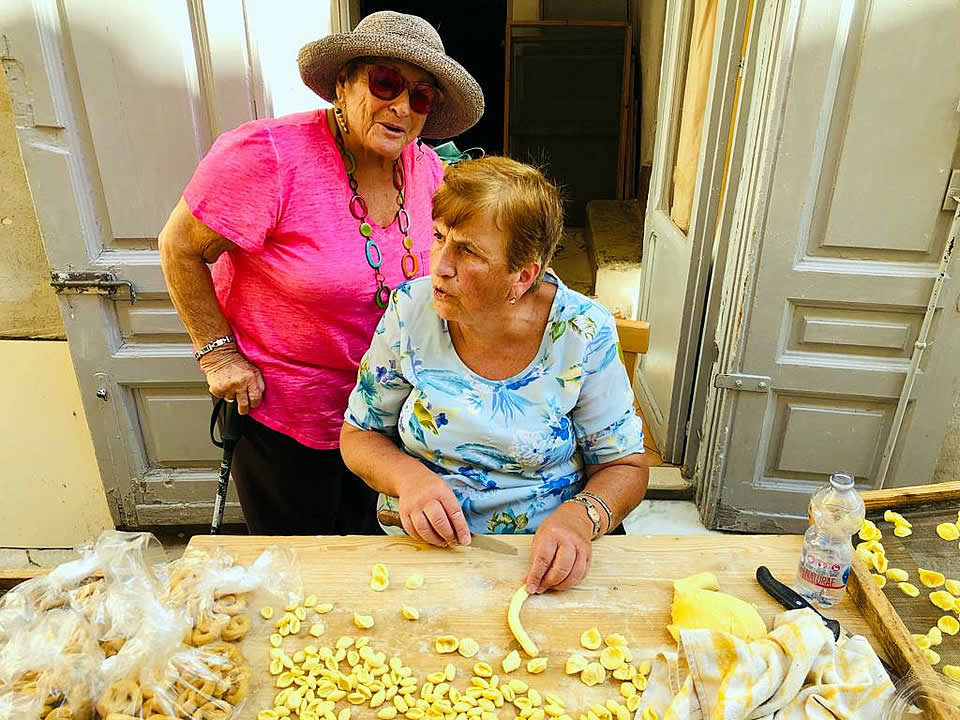 Thank you for a FABULOUS trip. We had so much fun. You were so kind , helpful and …
Totta – Rome
Long Beach – USA
4th October 2018 Our guide was not only an excellent and reliable driver who met us on time …
Pieples – Venice Rome Apulia
Miami- USA
14th September 2018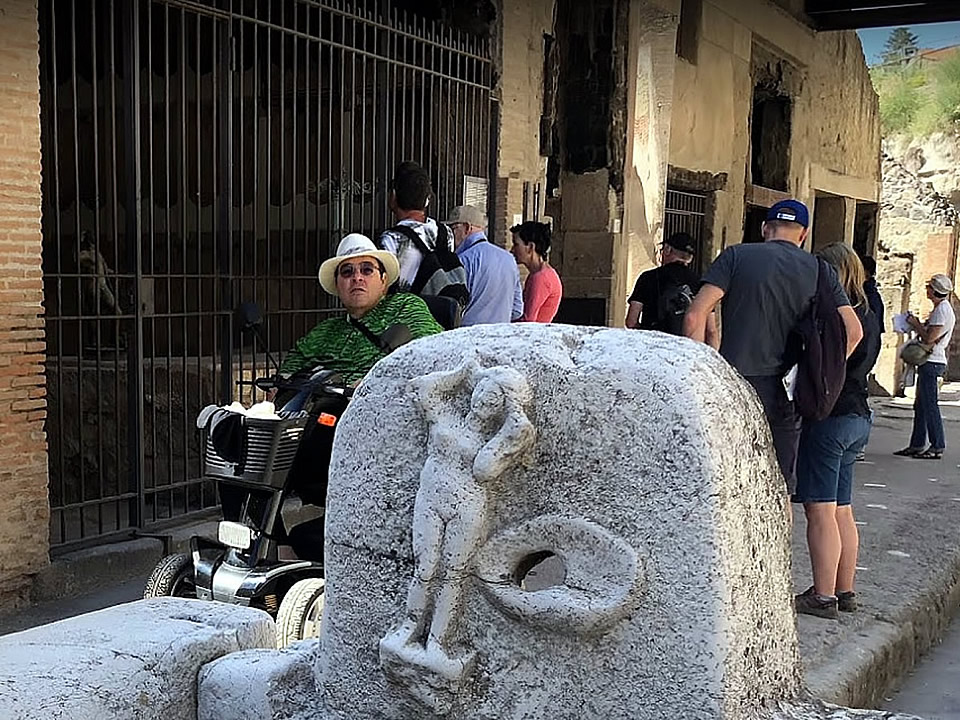 Our family of 4 had a wonderful trip because of Accessible Italian Holidays. Here …