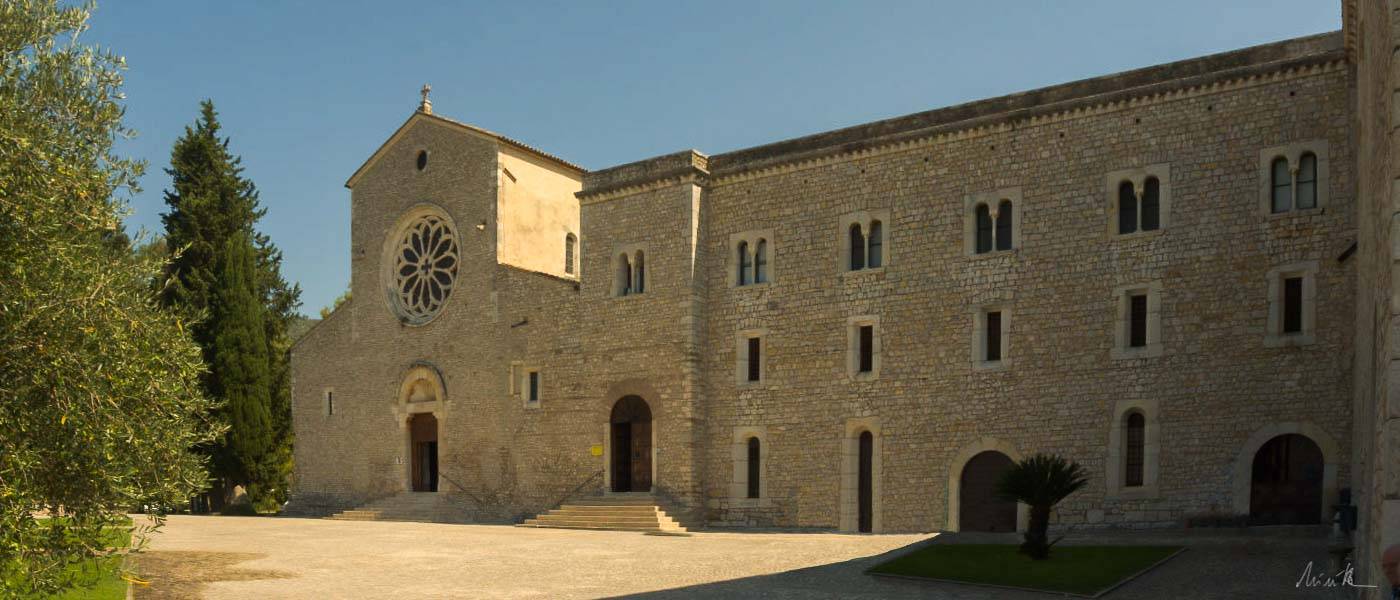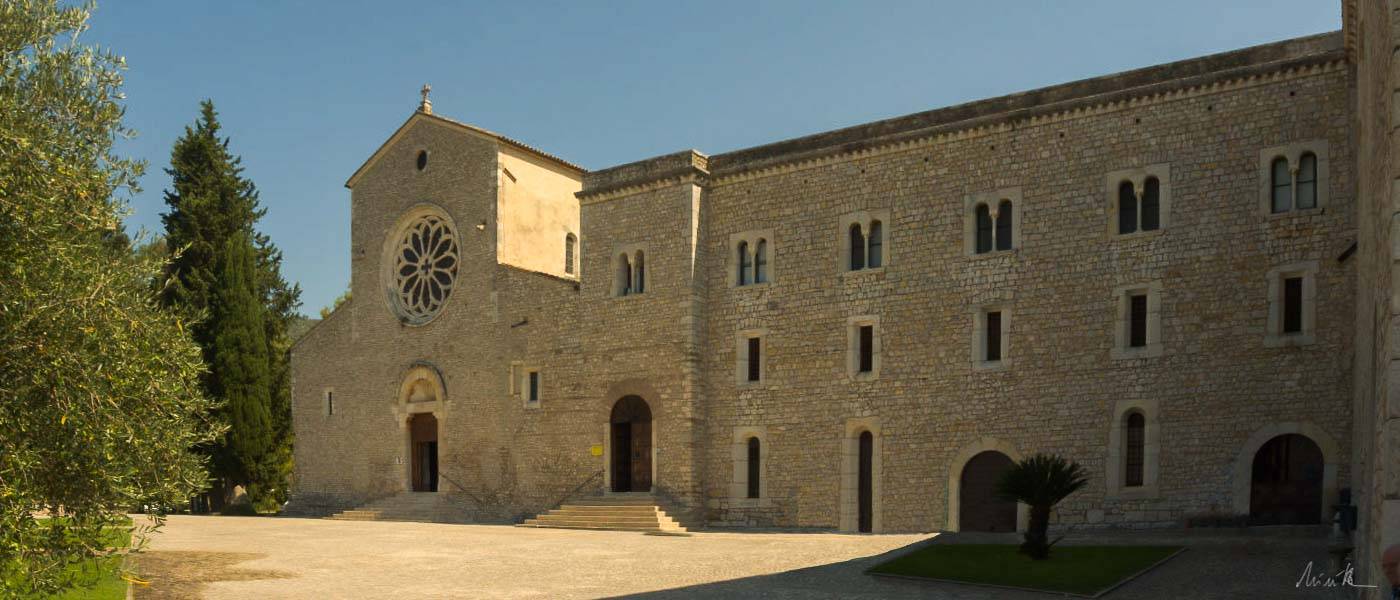 Valvisciolo Abbey Wheelchair Accessible Tours
Valvisciolo Abbey Wheelchair Accessible Tours
Valvisciolo Abbey Wheelchair Accessible Tours Ulysses Coast Excursions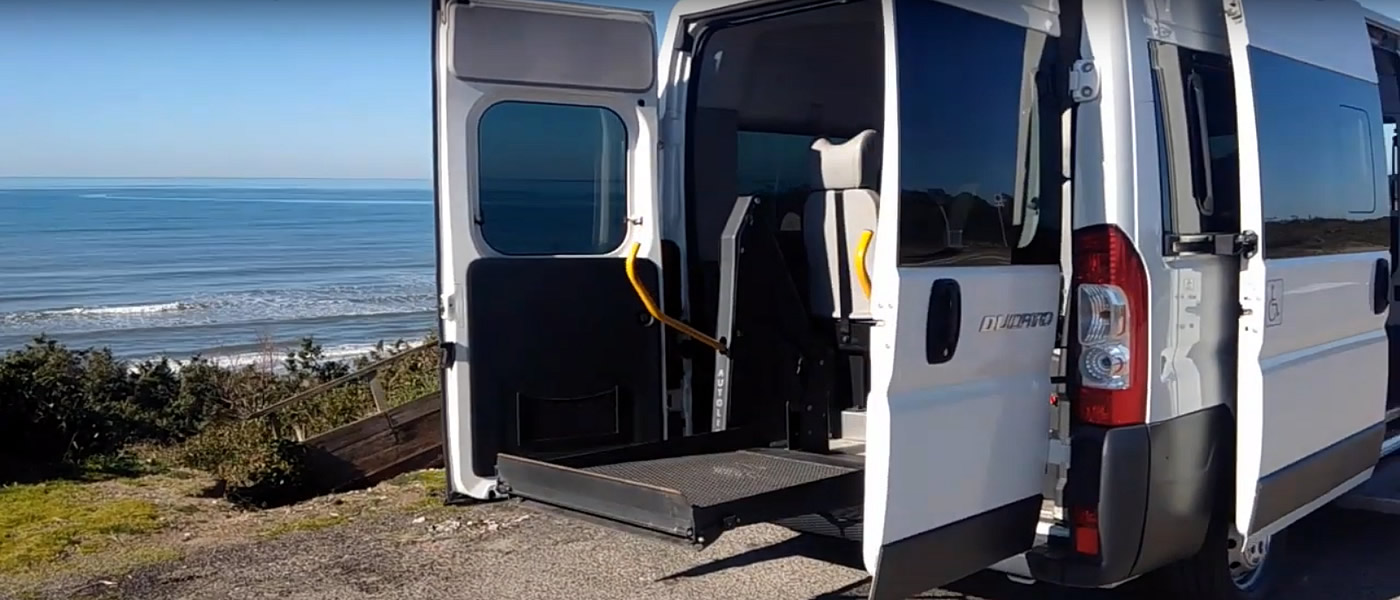 Our Adapted Van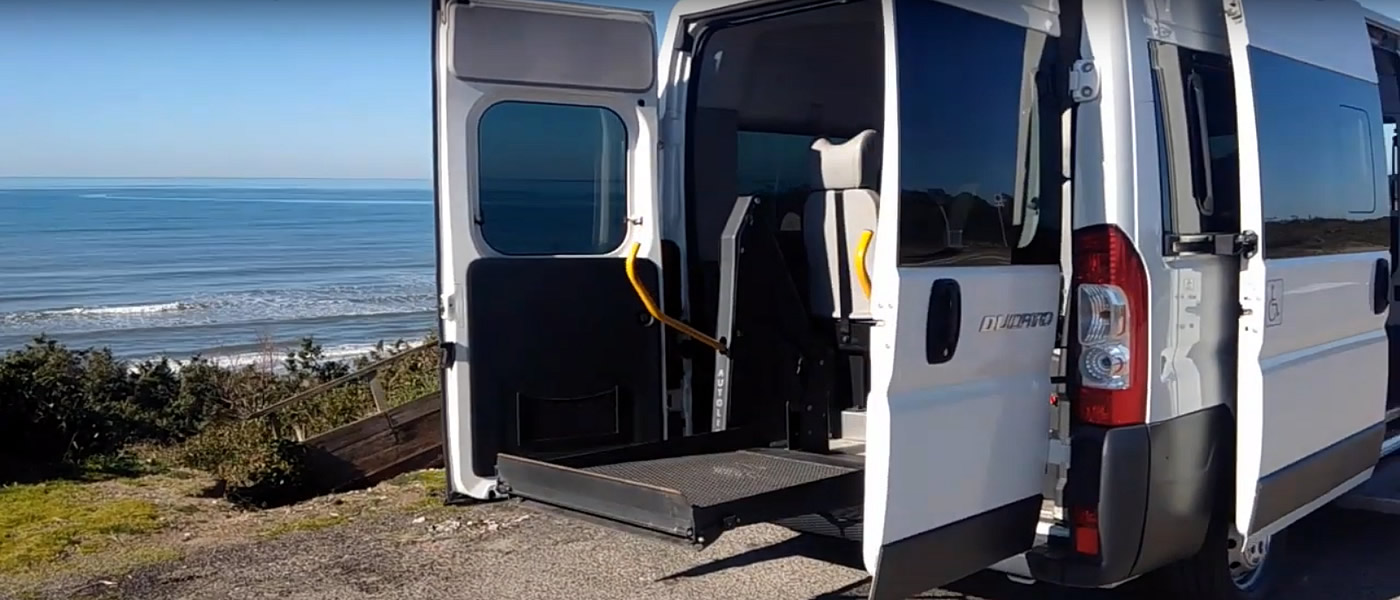 Valvisciolo Abbey wheelchair accessible tours is located in Sermoneta Valley, at the bottom of Corvino Mountain.
We still do not have a clear idea about its origins.
The most reliable source dated the foundation to X century, from the basilian monk.
The actual Cistercian nucleus, settled down during the second half of XII Century, coming from the Marmosolio Abbey, in the close Ninfa, destroyed in 1171 Federico Barbarossa.
Other monks, in the beginning of XIV century, settled down coming from Valvisciolo di Carpineto Romano Abbey, since their abbey was completely destroyed.
During the Centuries the Abbey was occupied by many different monk orders, until 1864 when after a period of abandonment, the Cistercian definitively come back, called by the Pope Pio IX from the Casamary Abbey.
The Church is composed by three aisles with a very simple style, Gothic as well as Romanic.
Inside the church we find frescos by Niccolò Circignani called the Pomarancio ( end XVI cent. ).
Particularly interesting is the cloister, square plant, characterized from double columns and capitals well decorated by vegetal elements of Corinthian style.
The evidence of a Templar presence is due to some crosses on the floor, on the cloister ceiling and the most popular is on the left side of the rose window.
In recent times, on the west side of the cloister, whilst breaking down an old wall, some graffiti was found.
The famous 5 words of the magic palindrome: SATOR AREPO TENET OPERA ROTAS.
The 25 letters are disposed in five concentric rings, each divided in five sections, as to represent a target.
Booking & Travel
Valvisciolo Abbey wheelchair accessible tours.
Unmissable visit at it with our Ulysses Accessible Tours.
Specifically tailored to wheelchair users, reduced mobility persons and disabled with an adapted van.
Ulysses Coast Wheelchair Accessible Services
Ulysses Coast Wheelchair Accessible Hotels