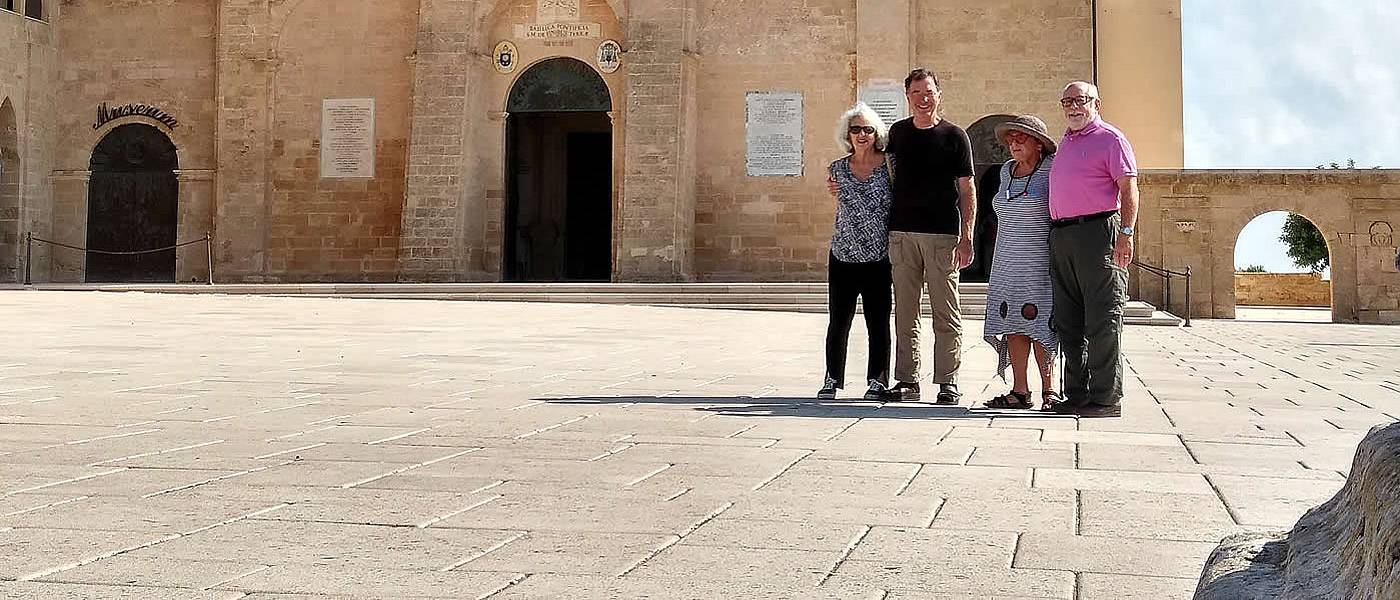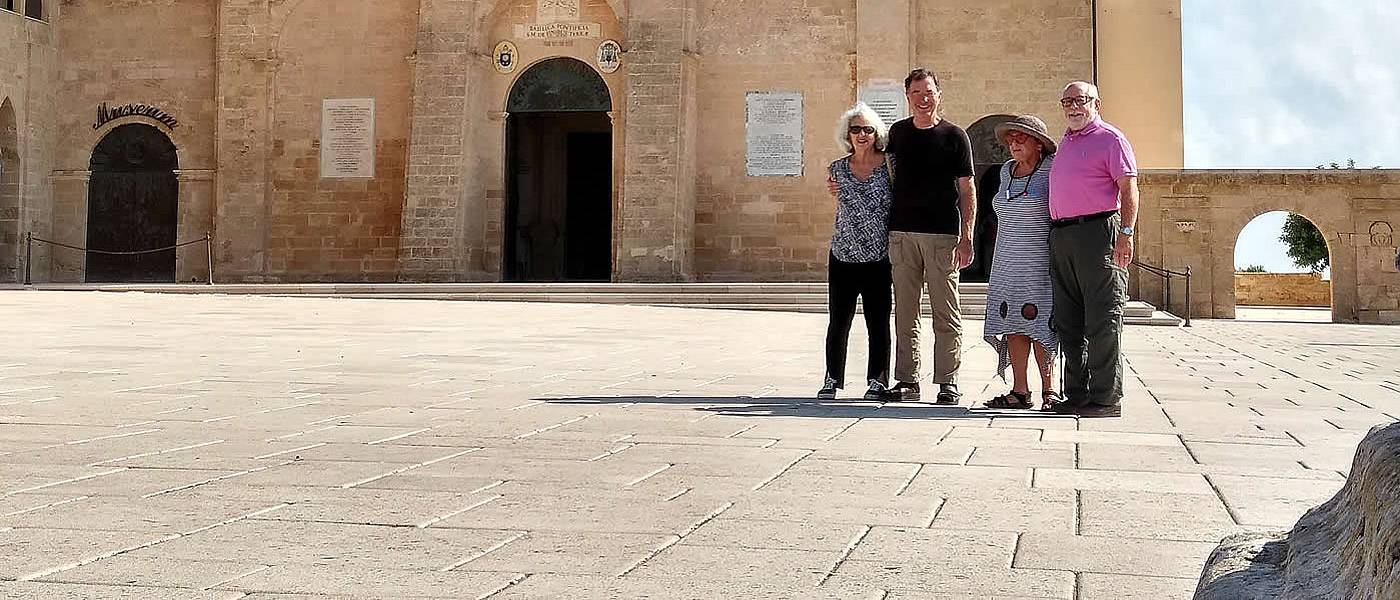 Santa Maria di Leuca Wheelchair Accessible Tours
Santa Maria di Leuca Wheelchair Accessible Tours
Santa Maria di Leuca wheelchair Accessible Tours Apulia Excursions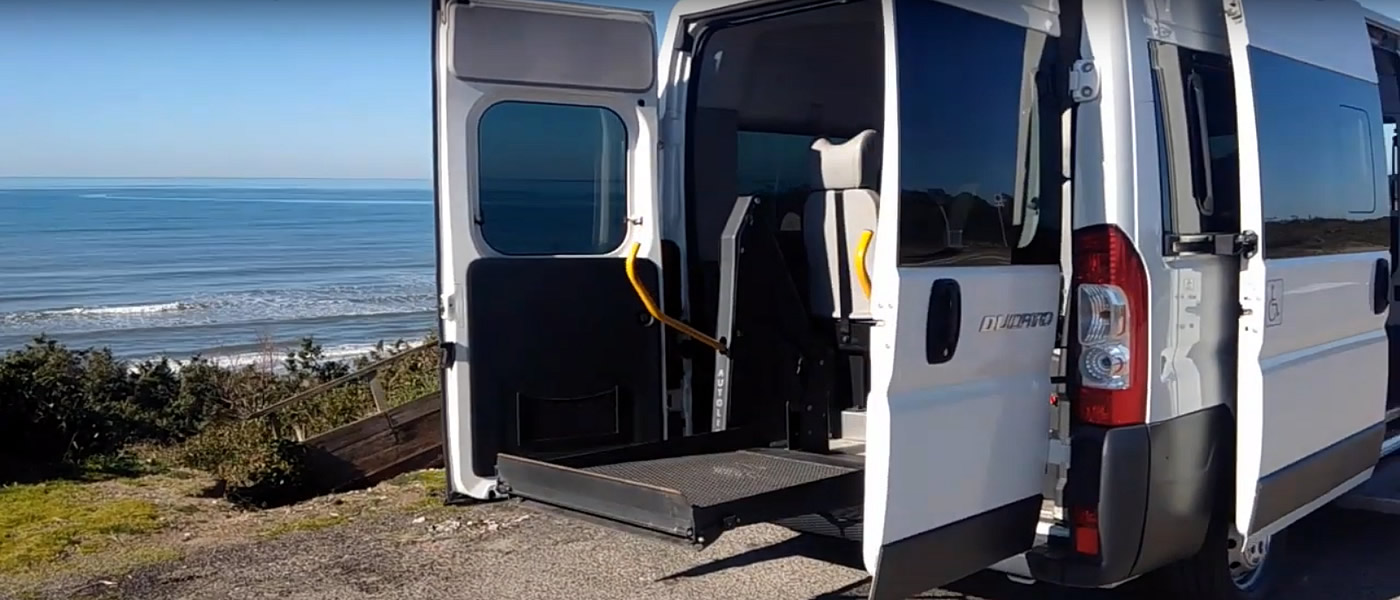 Our Adapted Van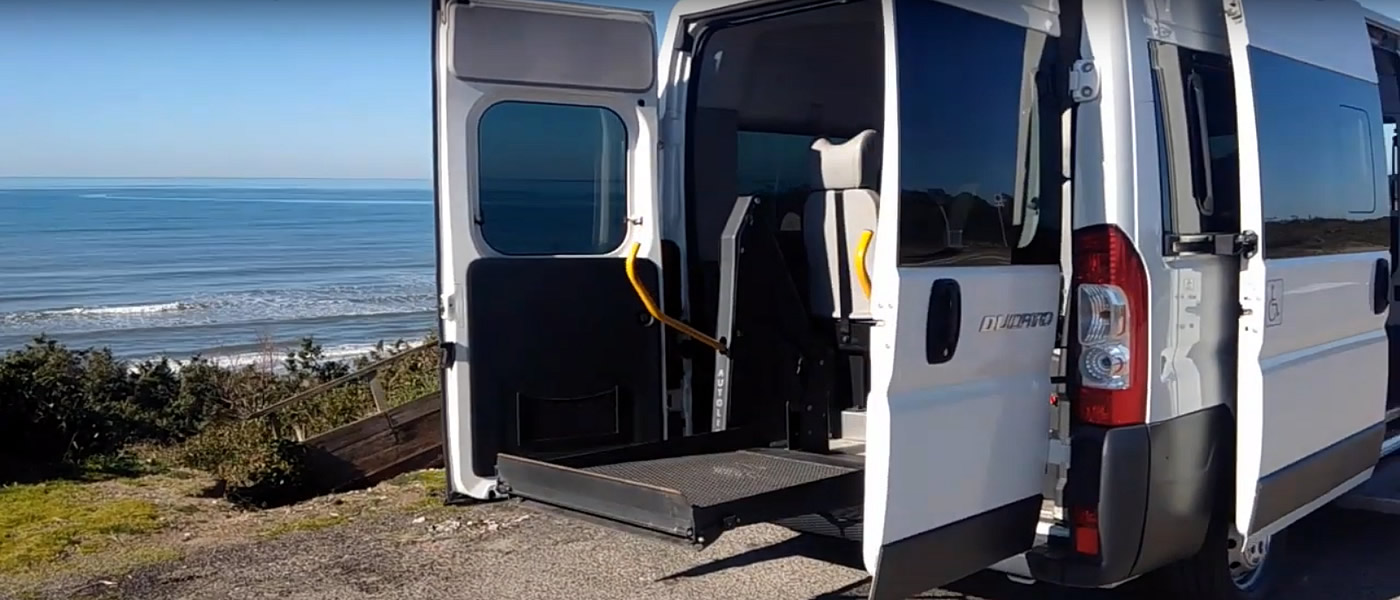 Santa Maria di Leuca Wheelchair Accessible Tours
Santa Maria di Leuca accessible tours, with its clear and crystalline sea and the caves that line the coast, is undoubtedly one of the most evocative and fascinating places in all of Apulia.
Is the southernmost offshoot of the Salento Peninsula, a place rich in history, culture and scenic wonders.
According to legend, St Peter passed through here during his journey of evangelization, and it was also the first landing place for Aeneas.
The sea is located both East and West of Santa Maria di Leuca and this allows you to witness exciting sunsets and at the same time suggestive sunrises over the sea.
The small town of Santa Maria di Leuca is made up of white houses overlooking a turquoise sea.
The inhabitants are just over a thousand but in the summer is populated by Italian and foreign tourists.
Its name certainly derives from the Greek leukos which means white.
Much loved by photographers, artists, lovers of the outdoors and of history and legends related to classical culture,
Private Santa Maria di Leuca Wheelchair Accessible Tours
Santa Maria di Leuca accessible tours with a guide and cruise shore excursions.
Accessible Italian Holiday provide a safe and a full accessible tours around it at previewed itineraries.
Visit this rich and fascinating land with a specialised tourist guide.
Adapted van transportation specifically designed for disabled tourists traveling on holiday to Apulia.
Touring Santa Maria di Leuca
The Sanctuary of Santa Maria de Finibus Terrae today is a place of worship known all over the world.
Every year it is the destination of numerous pilgrims.
The church as it can be appreciated today was built between 1720 and 1755.
Was fortified to resist the frequent attacks of the Turks and Saracens.
The interior has a single nave overlooked by six altars.
Several valuable paintings that can be admired inside, including the Madonna and Child by Jacopo Palma the Younger.
The lighthouse, in all its beauty, can also be reached by following one of the many environmental itineraries on foot.
The whole promenade of Santa Maria di Leuca has the particularity of developing on a wooden walkway anchored to the cliff on the rock.
It offering the unmissable spectacle of the villas of a thousand styles overlooking the sea, before reaching the lighthouse.
Walking along the wonderful avenue or along the small streets of the town, you can be enchanted by the XIX century villas.
Aristocratic homes that represented the peculiarity of this marina.
Many were destroyed or damaged during the Second World War.
Some are still visible today in all their ancient charm, due to the various architectural and decorative styles.
Among the most beautiful, we remember Villa Mellacqua, Villa La Meridiana and Villa Episcopo.
Booking & Travel
Santa Maria di Leuca wheelchair accessible tours to Apulia.
Unmissable visit at it with our Apulia Accessible Tours.
Specifically tailored to wheelchair users, reduced mobility persons and disabled with an adapted van.
Apulia Wheelchair Accessible Services
Apulia Wheelchair Friendly Accessible Hotels
Day – Venice, Tuscany
Sacramento – USA
5th May 2022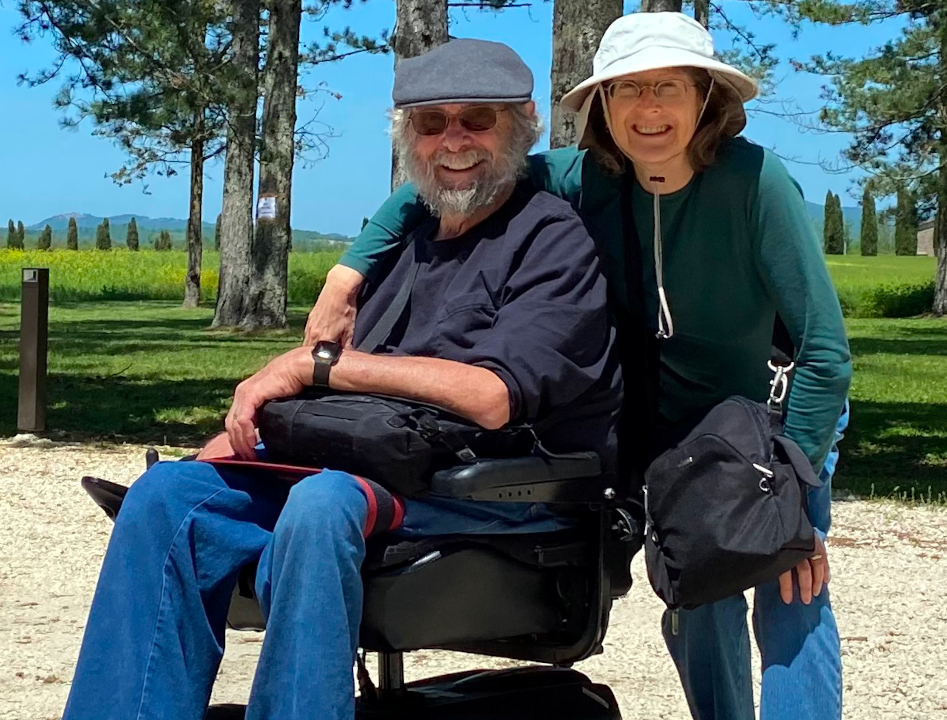 Vincenzo is superb in every way. He is extremely thorough, conscientious and honest …
Samuel & Watkiss – Sicily
Samuel & Watkiss Families
Merton – UK
21st September 2021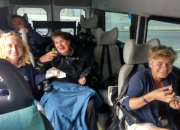 Birgisdottir – Milan
Akureyri – Iceland
15th September 2021 I contacted Accessible Italian Holiday with a very short notice about a transfer from …
Bonelli – Umbria
Gozo – Malta
13rd September 2021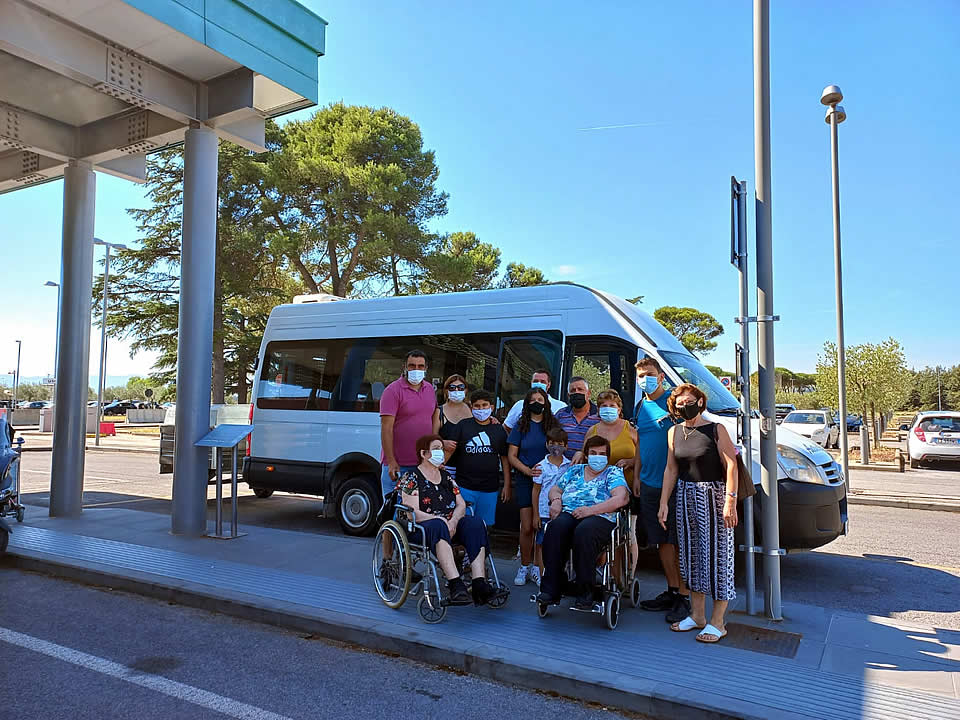 Reifein – Pisa
Atlanta – USA
16th August 2021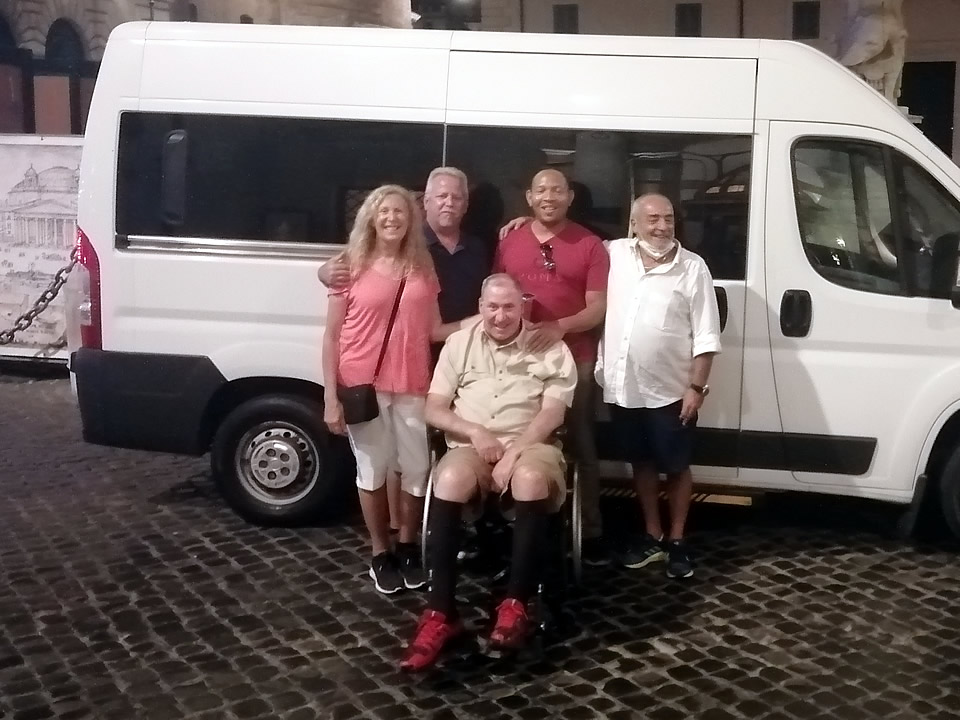 Thompson – Sicily
Triq I Assedju – Malta
20th October 2020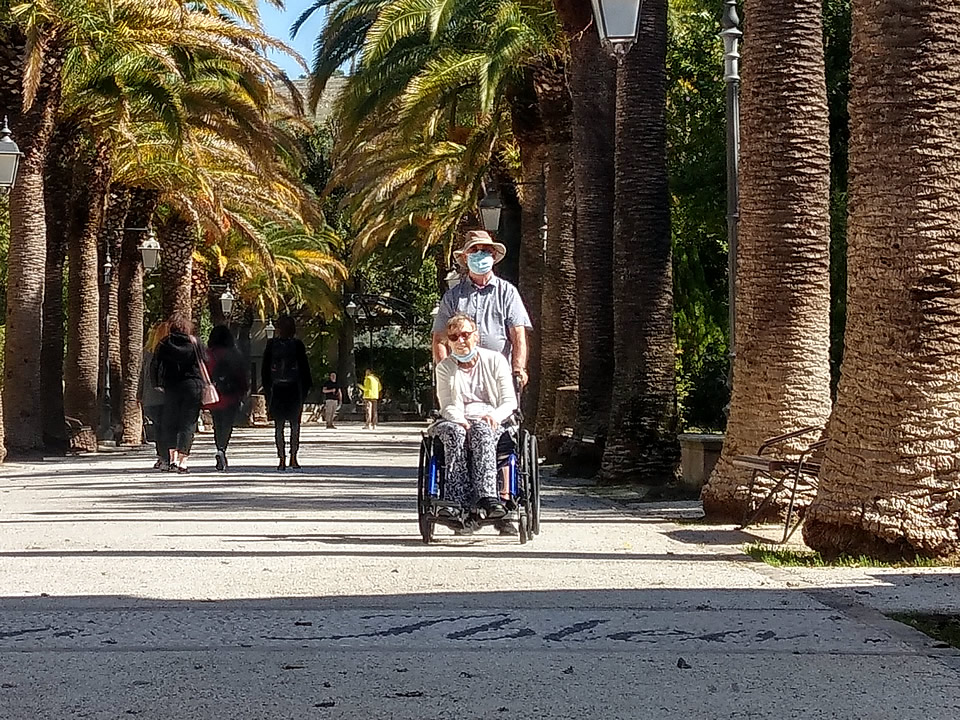 The service provided by Accessible Italian Holiday was exceptional. Vincenzo who …
Brabant – Naples
Sainte-Catherine – France
29th June 2020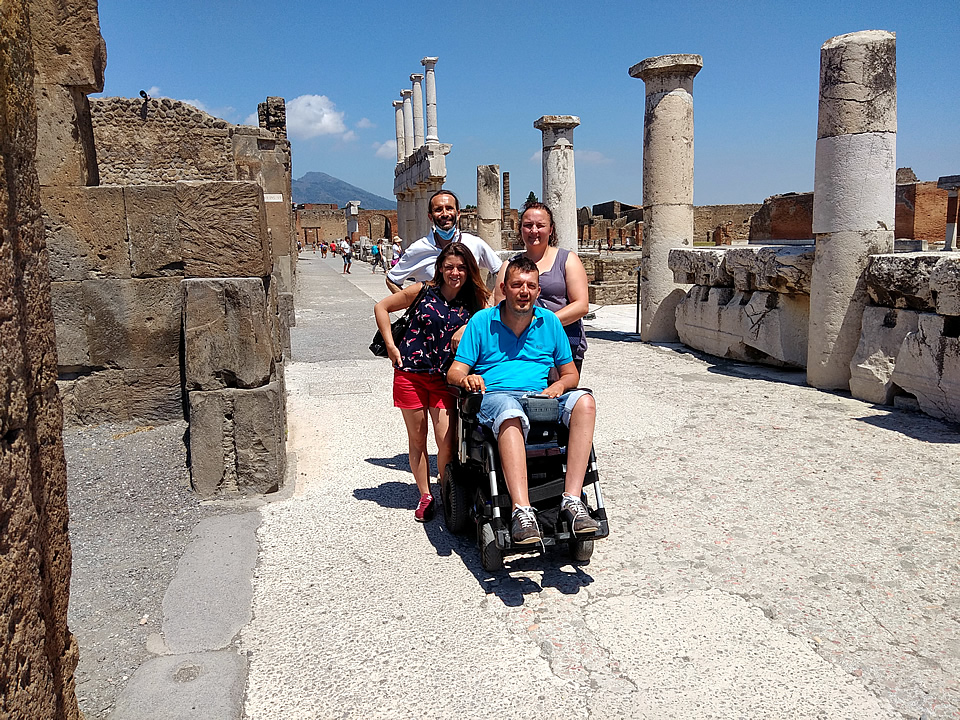 Prydun – Sicily
Hereford – UK
8th March 2020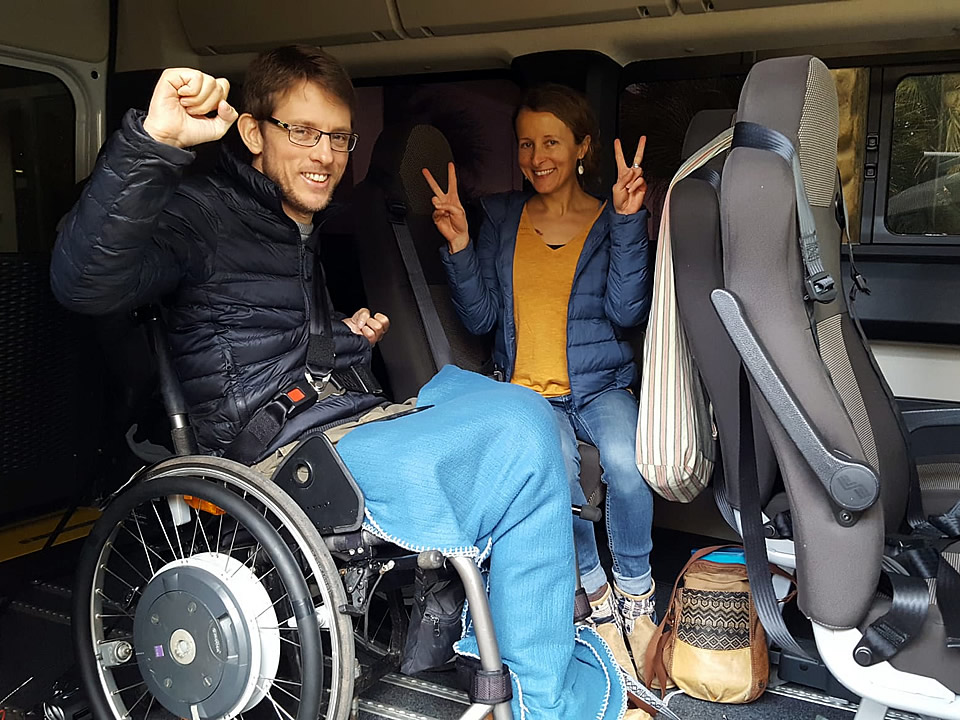 My husband ( who has a spinal cord injury and can't walk ) needed to make a last …
Rudyk – Sorrento
New York – USA
31st October 2019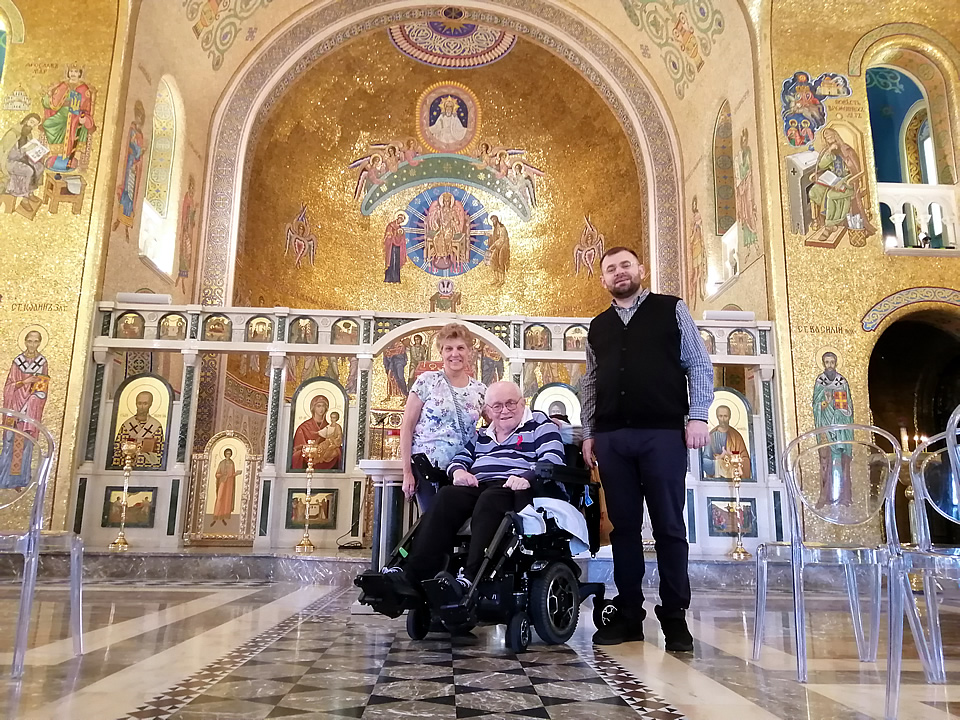 Molski- Sicily
Arizona – USA
19th September 2019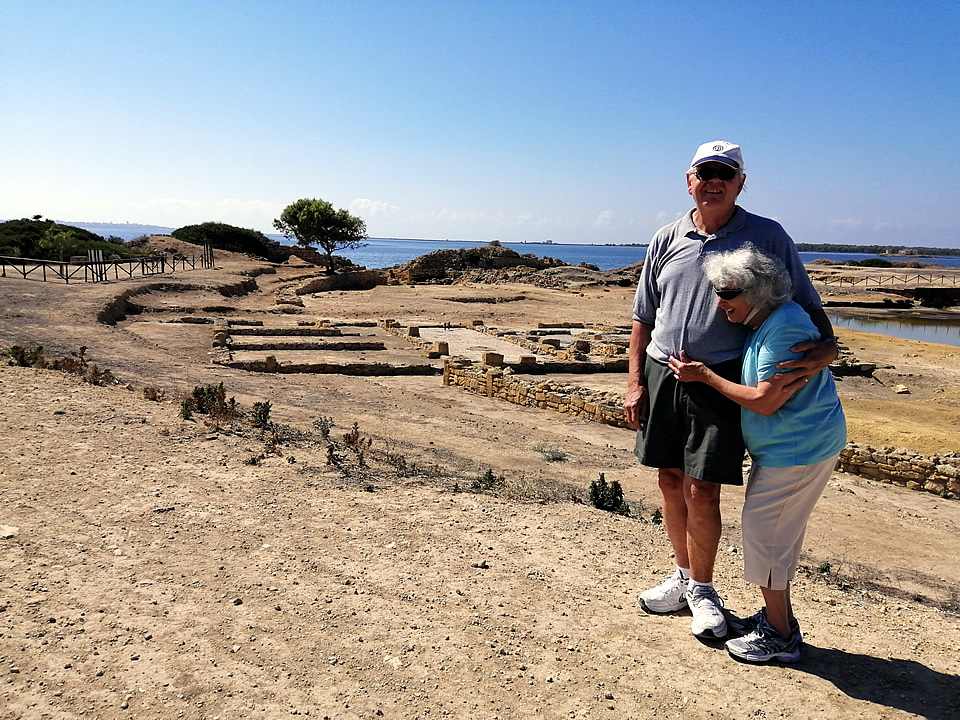 Enzo is a delight to work with. Made helpful suggestions that improved are overall …
Burns – Bologna
Alpharetta – USA
5th August 2019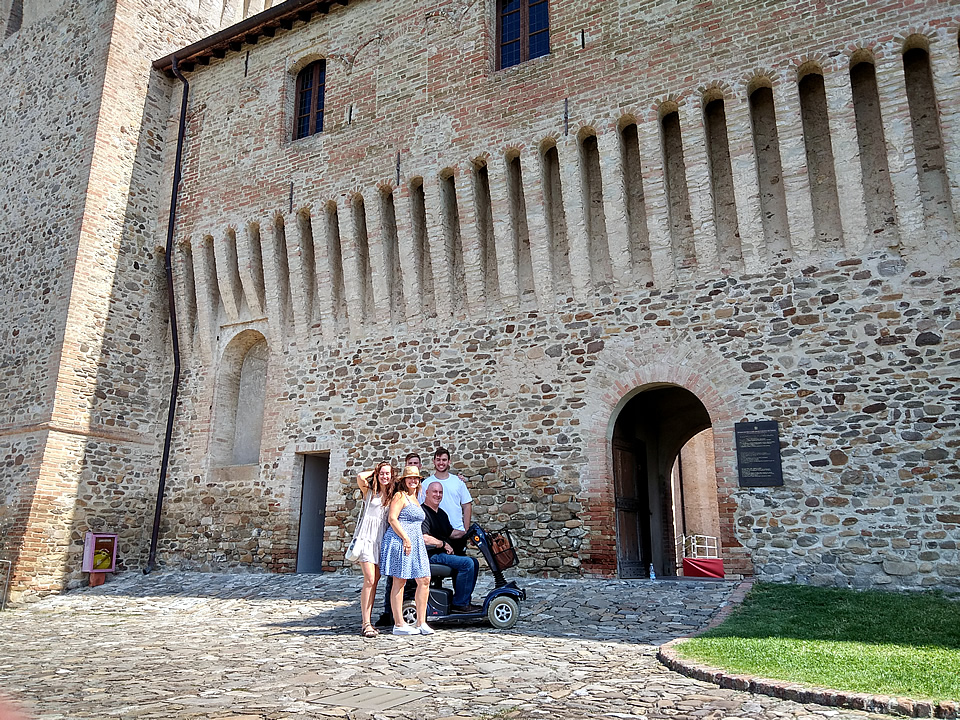 Jones – Rome
Melbourne – Australia
25th July 2019 Raaber – Venice, Lake Como, Florence
Tropiano – Umbria
Philadephia – USA
30th May 2019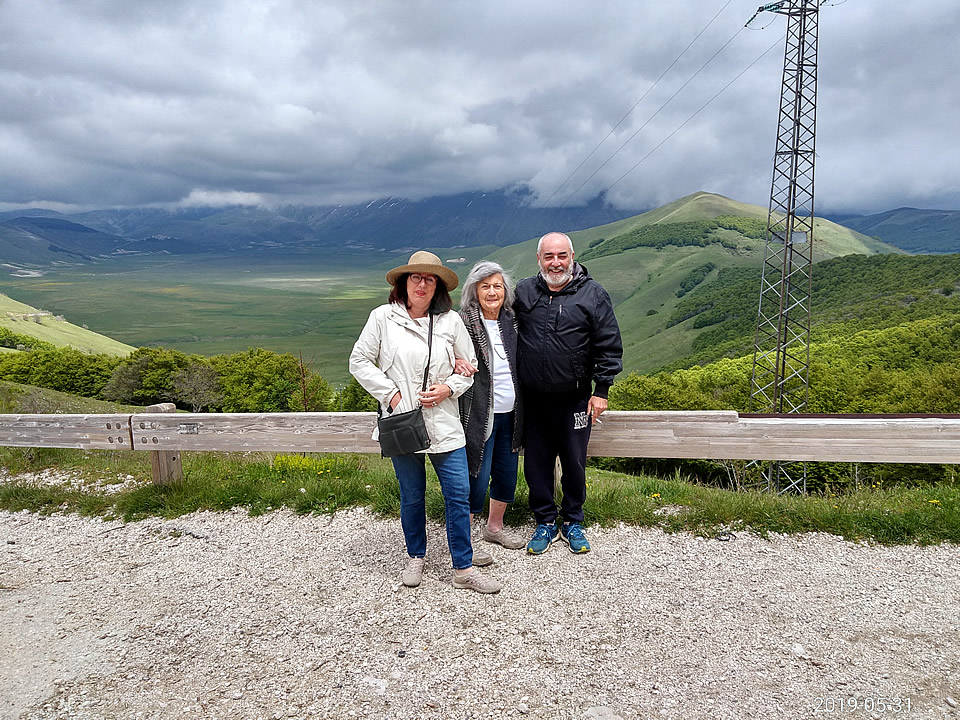 Stapley – Tuscany
Blue Mountains – Australia
17th May 2019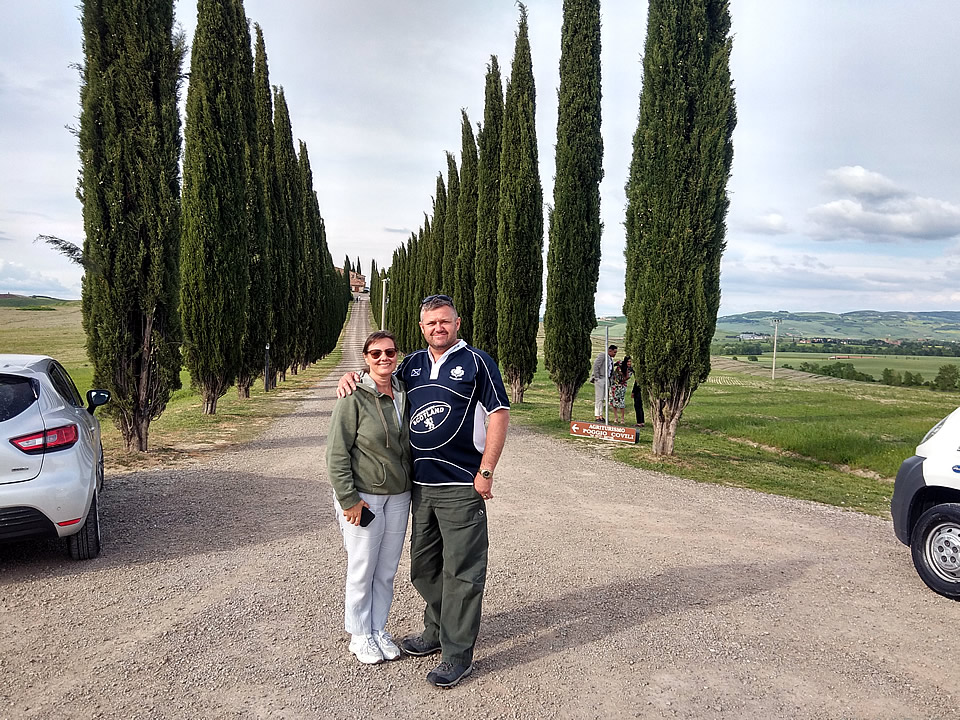 We booked two trips with Enzo, he was wonderful. At all times he made sure we got …
Carreras – France, Swiss & Italy
Miami- USA
26th March 2019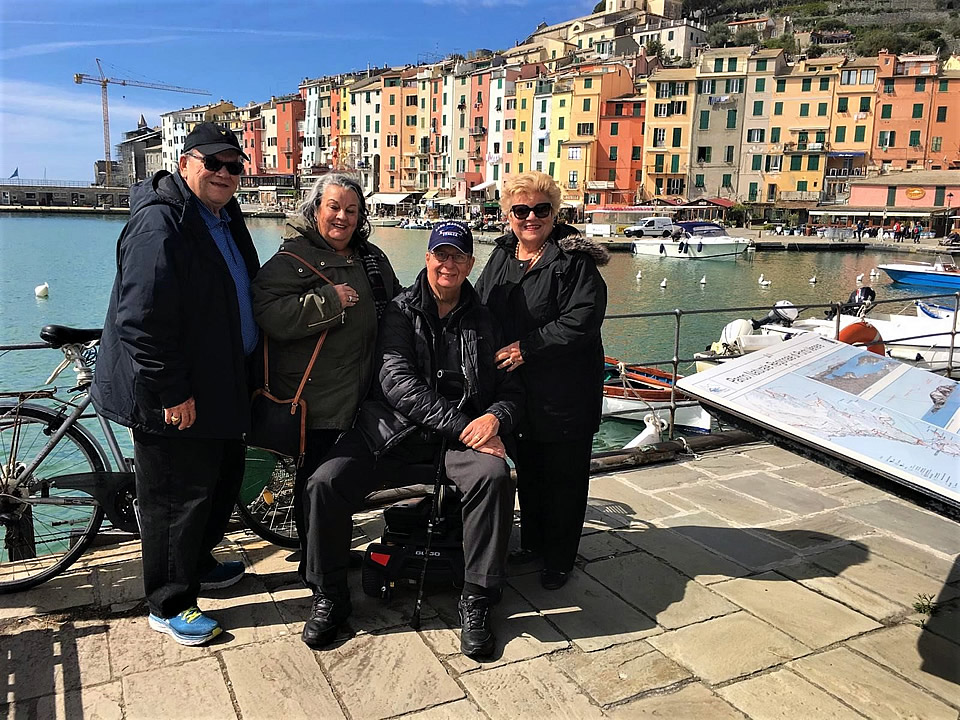 Whittle – Apulia
Cheltenham- UK
19th October 2018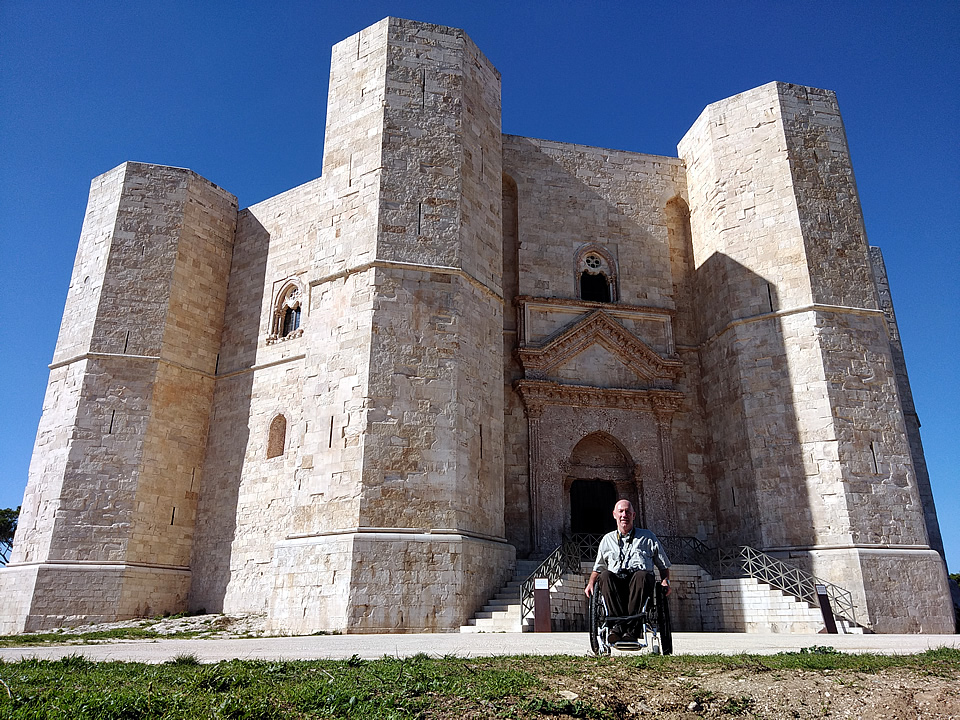 Scheer & Mallett – Apulia
Illinois- USA
5th October 2018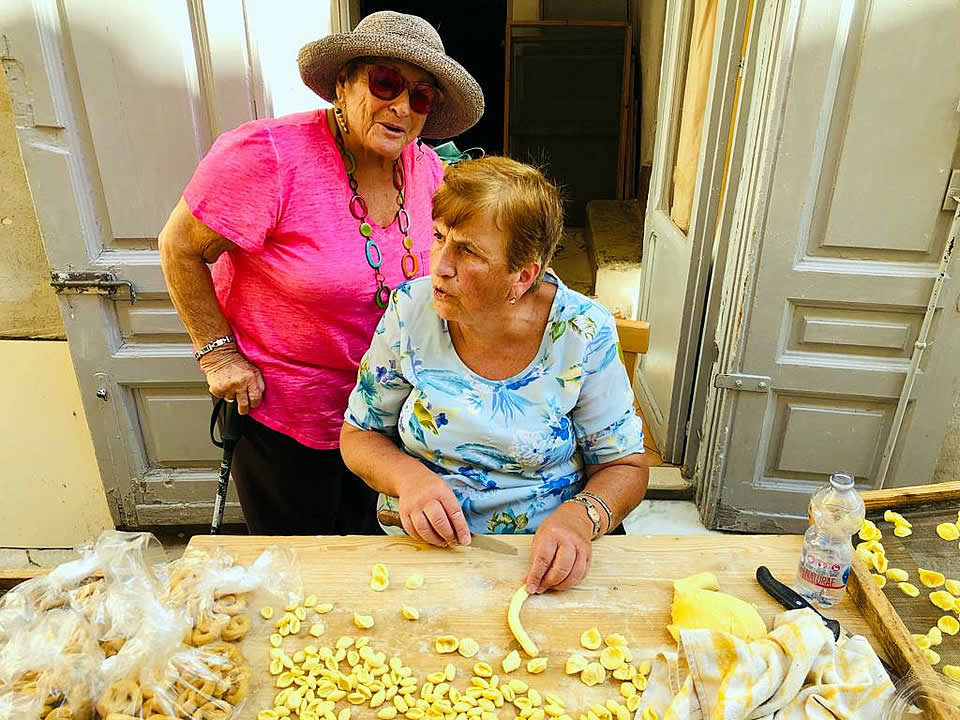 Thank you for a FABULOUS trip. We had so much fun. You were so kind , helpful and …
Totta – Rome
Long Beach – USA
4th October 2018 Our guide was not only an excellent and reliable driver who met us on time …
Pieples – Venice Rome Apulia
Miami- USA
14th September 2018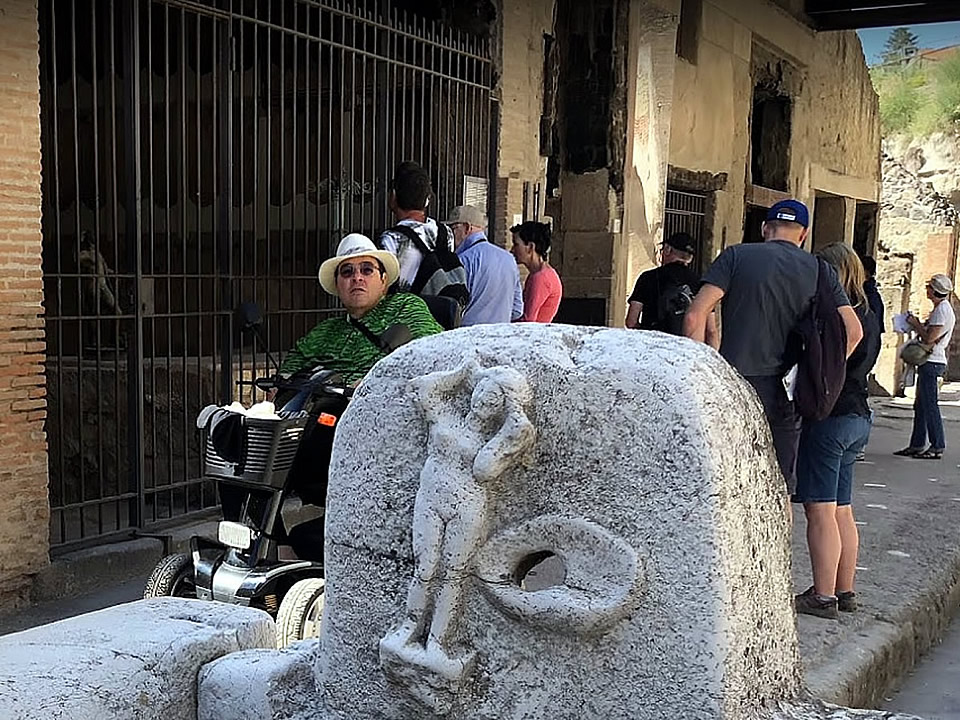 Our family of 4 had a wonderful trip because of Accessible Italian Holidays. Here …