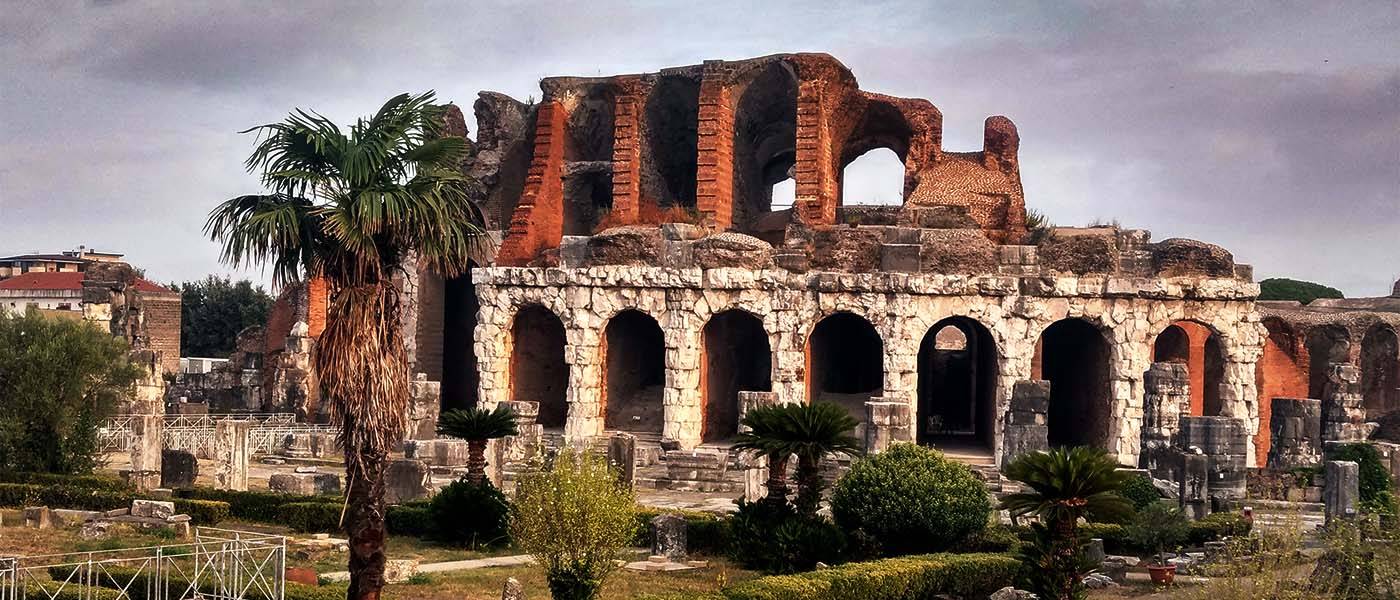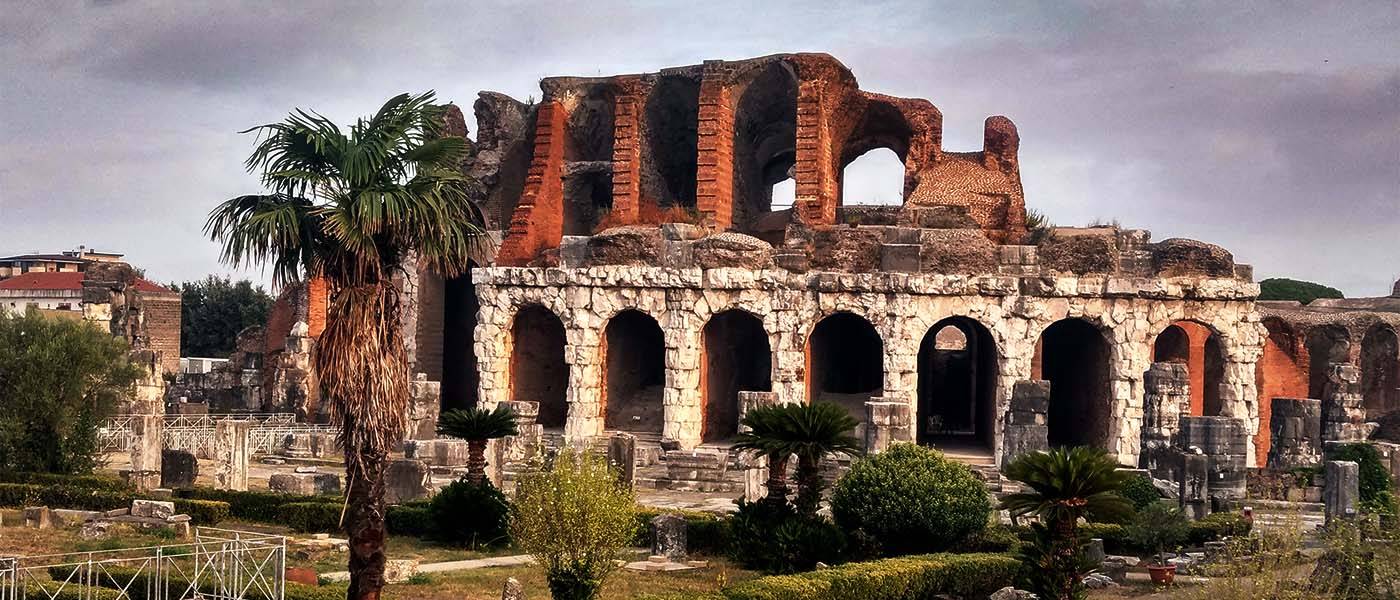 Santa Maria Capua Vetere Wheelchair Accessible Tours
Santa Maria Capua Vetere Wheelchair Accessible Tours
Santa Maria Capua Vetere Wheelchair Accessible Tours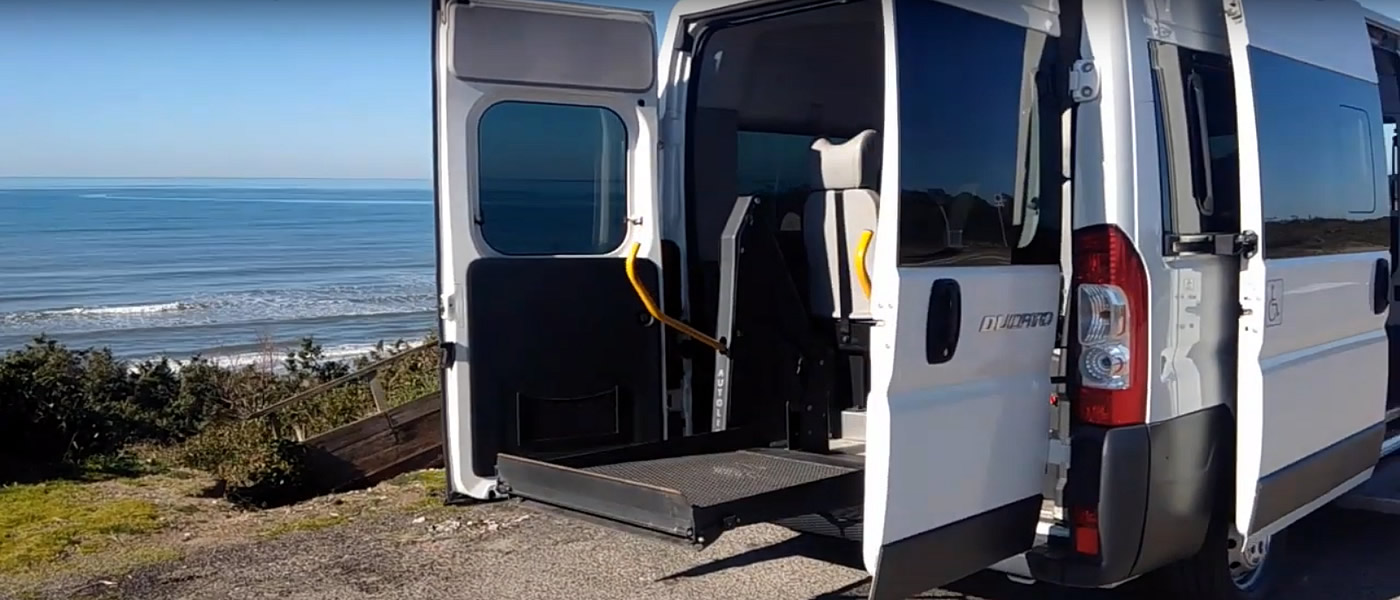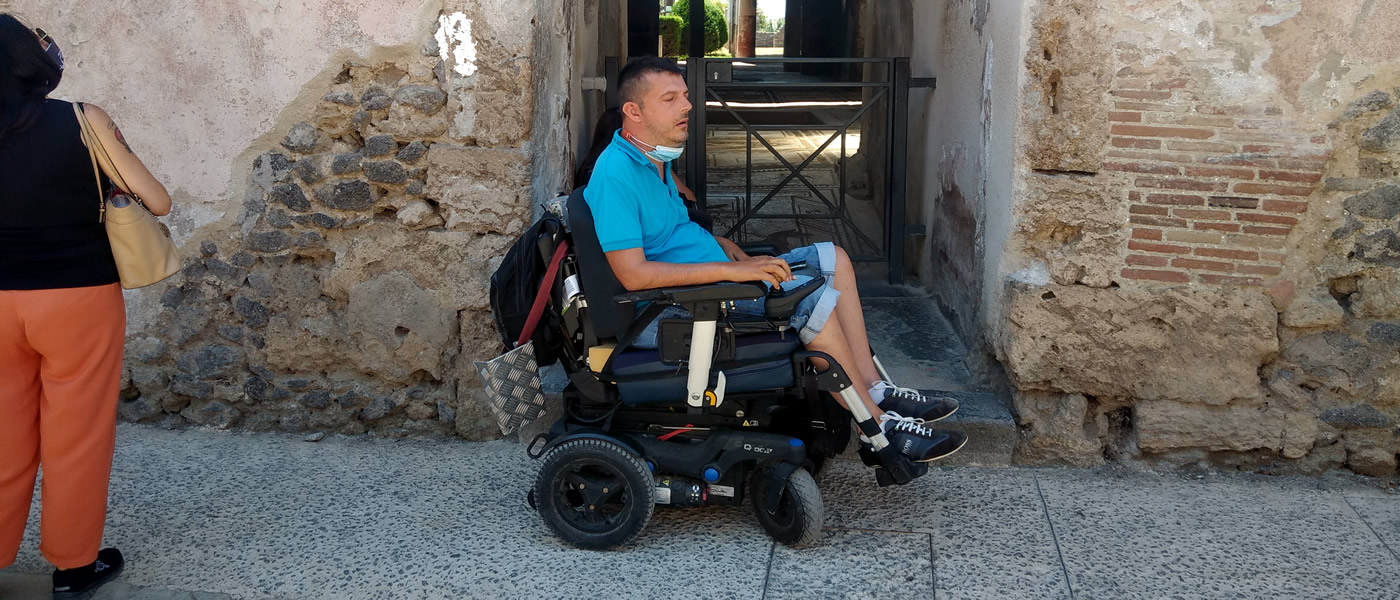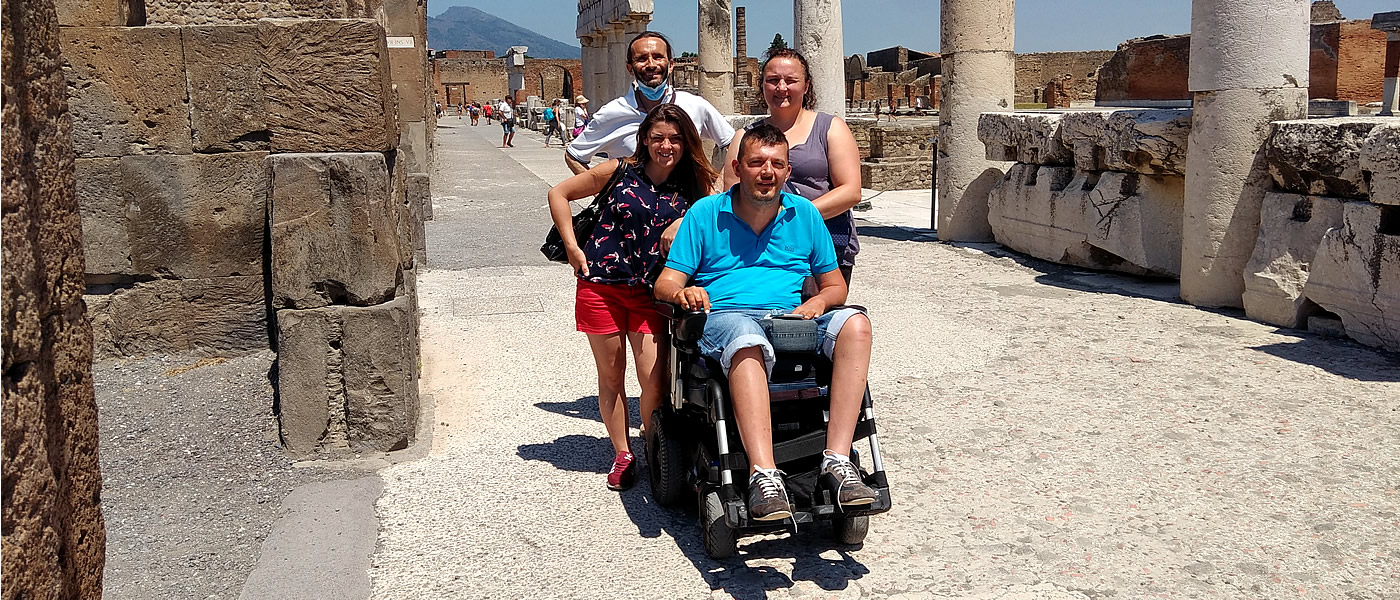 Our Adapted Van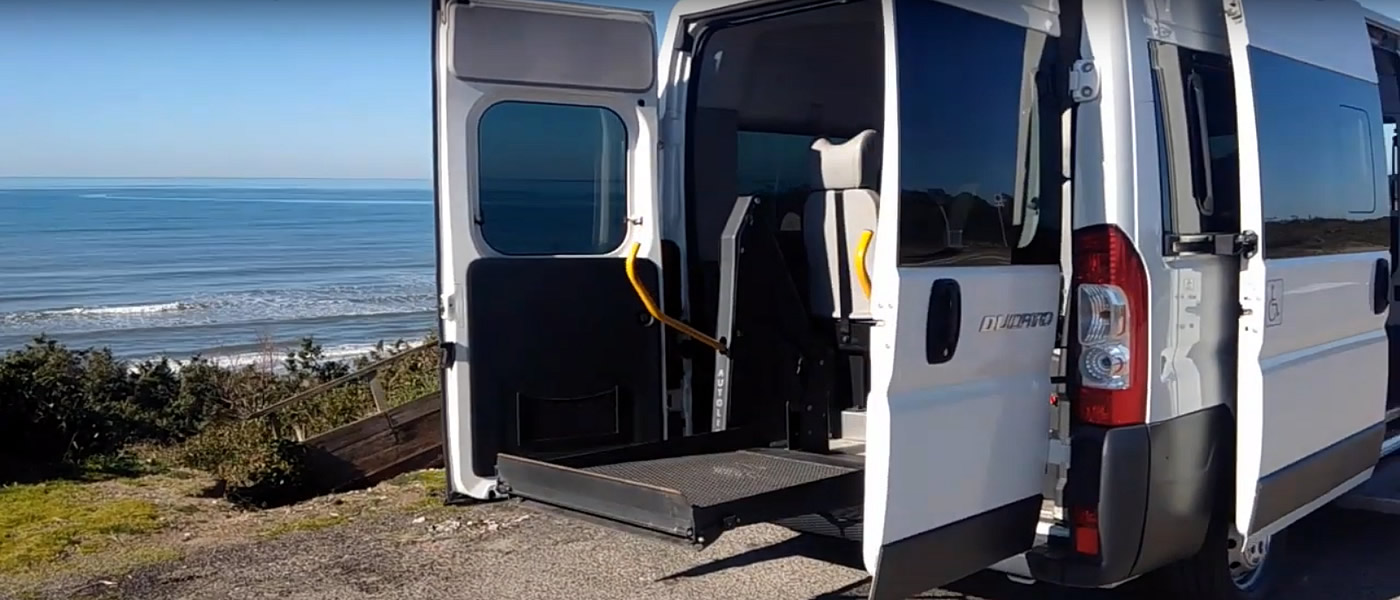 Herculaneum
Pompeii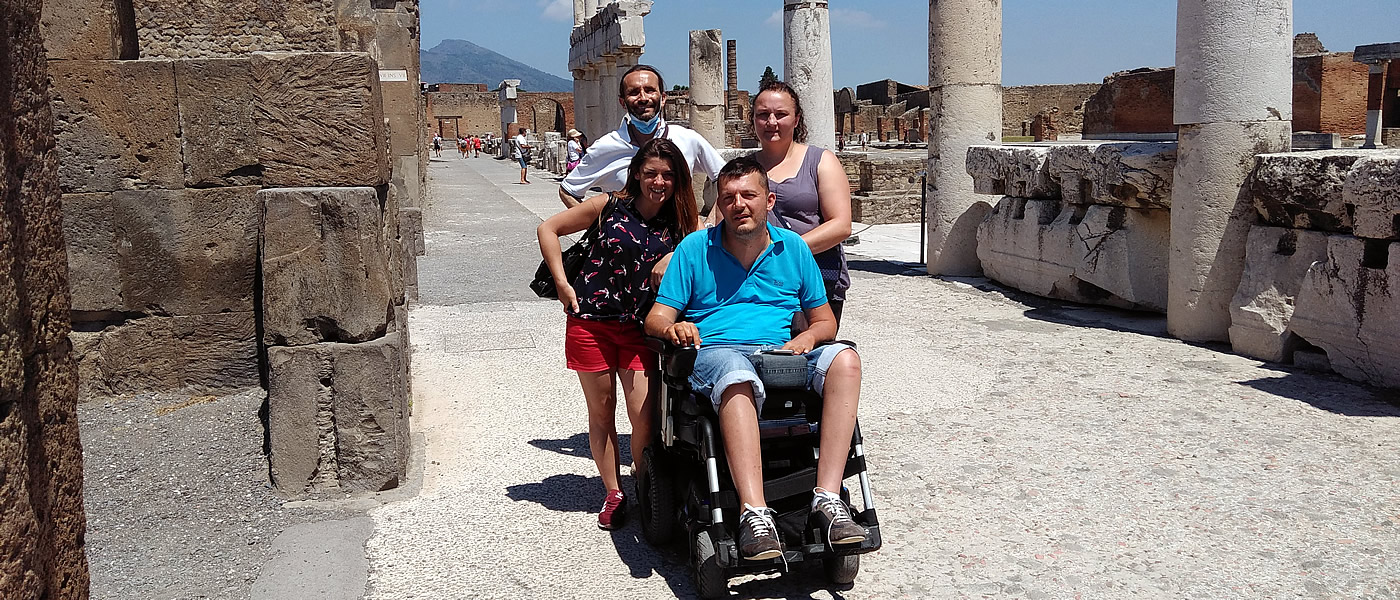 Santa Maria Capua Vetere Wheelchair Accessible Tours
Santa Maria Capua Vetere is another unmissable stop for those who come to visit Caserta.
Who want to include a historical, archaeological and cultural excursion, is undoubtedly a site must to see.
Also called the New Capua, is about 8km from the Royal Palace of Caserta.
First of all, you can visit the famous Campano Amphitheater ( or Capuano ), second in size only to the Colosseum in Rome.
It was probably a model, being the first Roman amphitheater built.
Thanks to the epigraph found during the excavations of 1726 it was possible to reconstruct part of the history of this Amphitheater built in the first century BC.
The Amphitheater in 456 AD it suffered devastating destruction during the sacking of Genseric, but was restore in 530 AD.
During the Gothic and Lombard dominion, the building continued to serve as an arena.
Then, after the destruction of the city in 841 AD by the Saracens, it was transformed into a fortress.
From the period of the Swabian domination it became a quarry for the extraction of stone materials reused in the construction of the buildings of the city.
Partially excavated between 1811 and 1860, it was definitively freed from the enormous masses of soil between 1920 and 1930.
Numerous subsequent conservative restoration interventions over time.
Private Santa Maria Capua Vetere Wheelchair Accessible Tours
Naples and Sorrento disabled friendly accessible guided tours and cruise shore excursions.
Accessible Italian Holiday provide a safe and a full Santa Maria Capua Vetere accessible tours accessible tours around it at previewed itineraries.
Visit this rich and fascinating archeological site with a specialist tourist guide.
Adapted van transportation specifically designed for disabled tourists traveling on holiday to Italy.
Touring Santa Maria Capua Vetere
An important gladiatorial school was located here, in the famous Campanian Amphitheater.
Spartacus the gladiator, who went down in history for leading the rebel slave revolt, trained and fought here.
The school had very strict rules and punished its followers by inflicting harsh corporal punishment.
Nearby the Amphitheater, the Museum of the Gladiators can be visited.
The final stop is the Mithraeum, the underground room with barrel vaults dedicated to the cult of Mithras.
An ancient deity of Persian origin, which is one of the greatest examples, among the rare Mithraic sanctuaries in the world, with pictorial decoration.
The famous Arch of Hadrian is also of great importance.
Today only one of the three original archways remains, which corresponded to the entrance to the city of Capua.
Booking & Travel
Santa Maria Capua Vetere wheelchair accessible tours.
Unmissable visit at it with our Naples & Sorrento Accessible Tours.
Specifically tailored to wheelchair users, reduced mobility persons and disabled with an adapted van.
Naples and Sorrento Wheelchair Accessible Services
Naples and Sorrento Wheelchair Friendly Hotels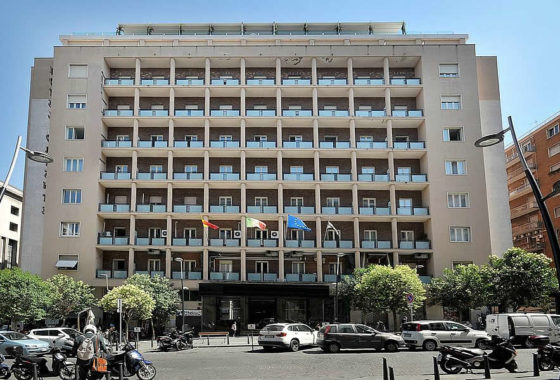 Naples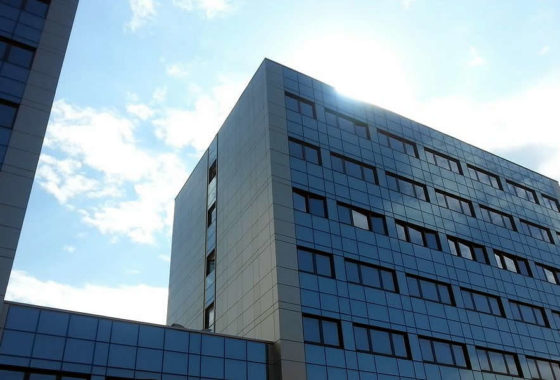 Naples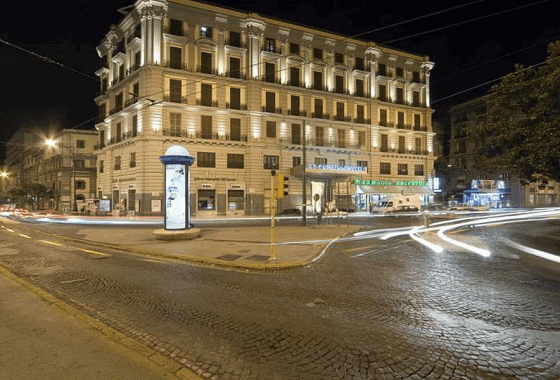 Naples
Day – Venice, Tuscany
Sacramento – USA
5th May 2022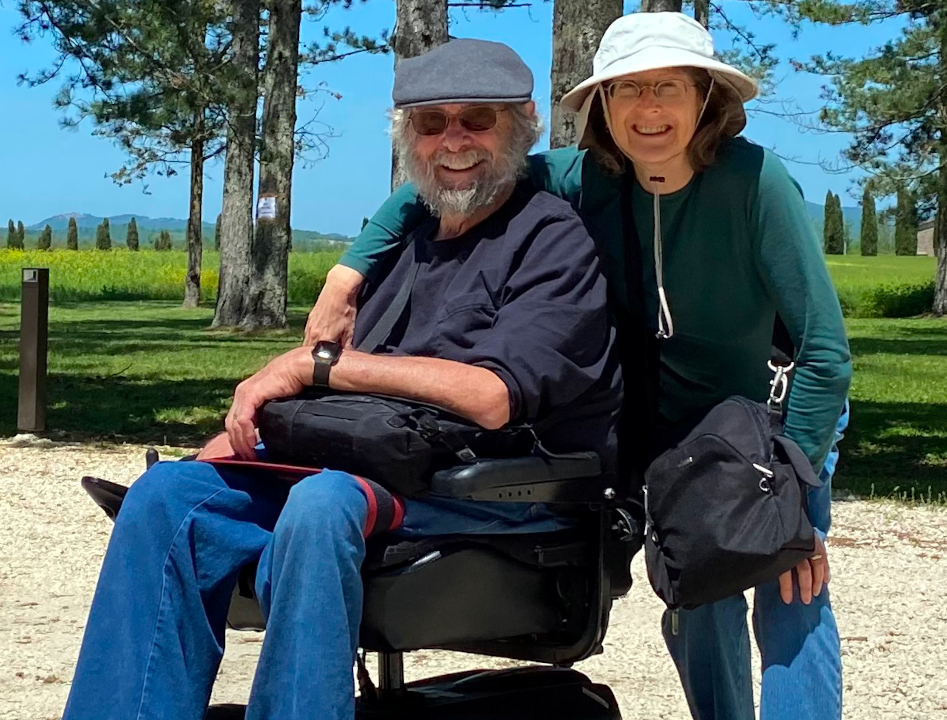 Vincenzo is superb in every way. He is extremely thorough, conscientious and honest …
Samuel & Watkiss – Sicily
Samuel & Watkiss Families
Merton – UK
21st September 2021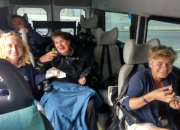 Birgisdottir – Milan
Akureyri – Iceland
15th September 2021 I contacted Accessible Italian Holiday with a very short notice about a transfer from …
Bonelli – Umbria
Gozo – Malta
13rd September 2021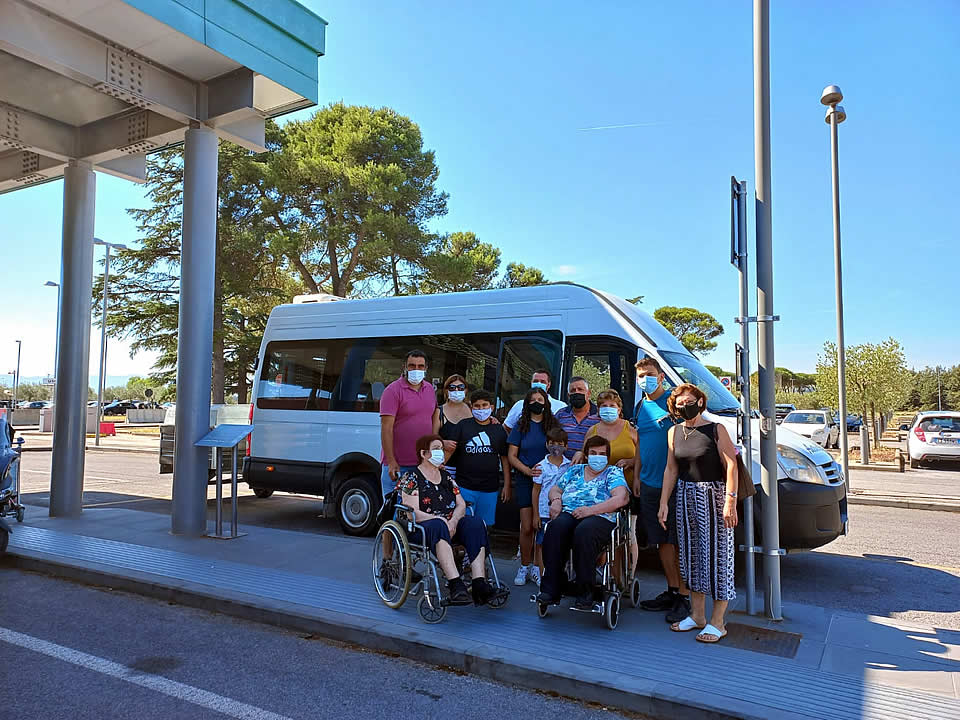 Reifein – Pisa
Atlanta – USA
16th August 2021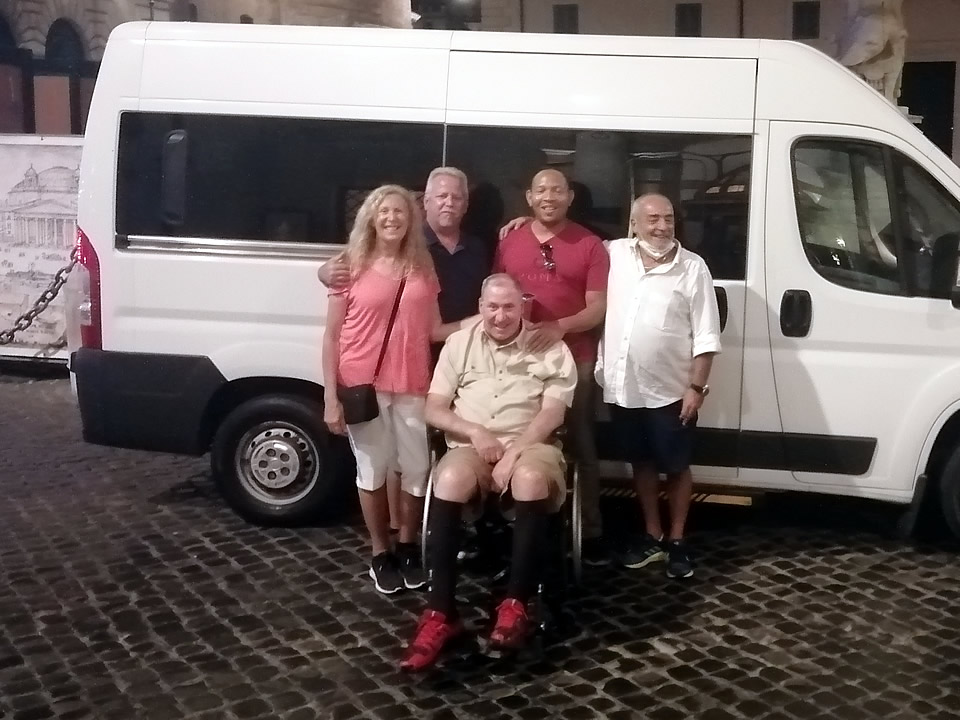 Thompson – Sicily
Triq I Assedju – Malta
20th October 2020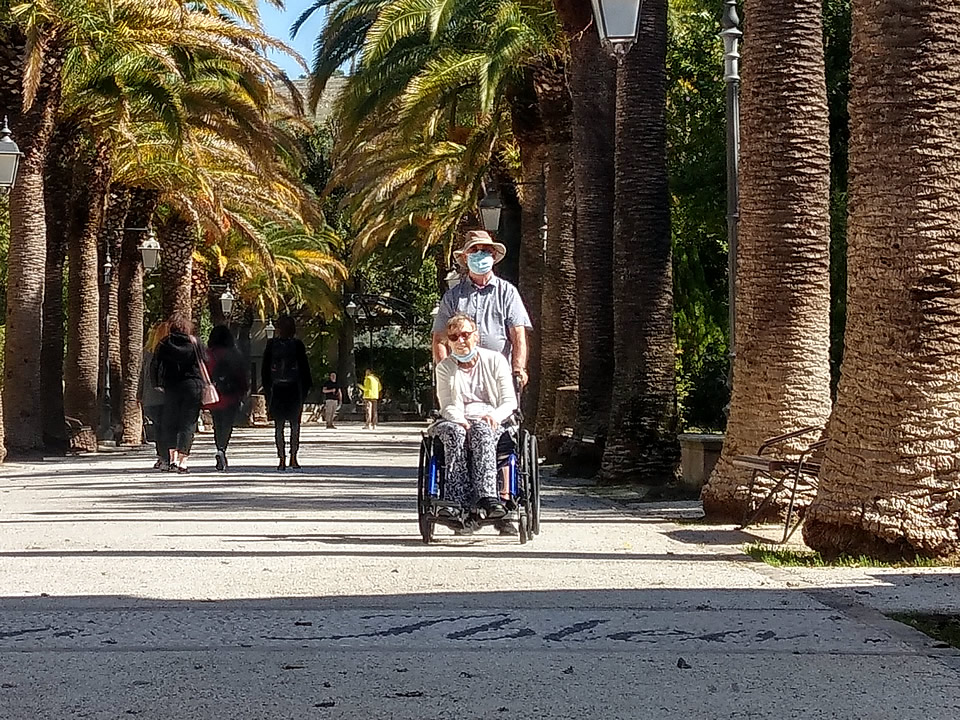 The service provided by Accessible Italian Holiday was exceptional. Vincenzo who …
Brabant – Naples
Sainte-Catherine – France
29th June 2020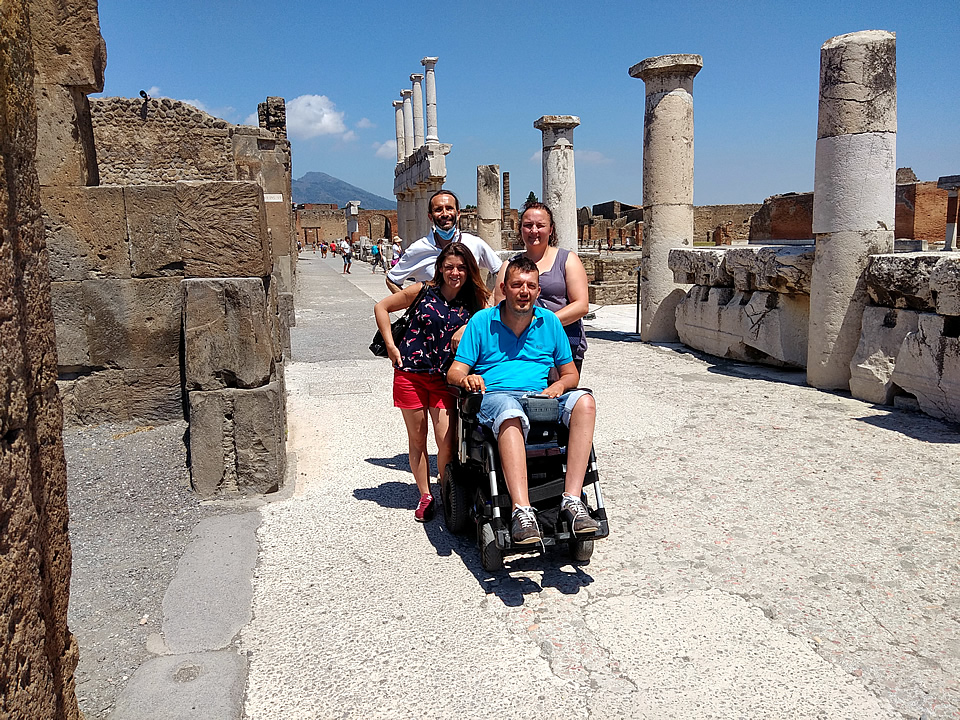 Prydun – Sicily
Hereford – UK
8th March 2020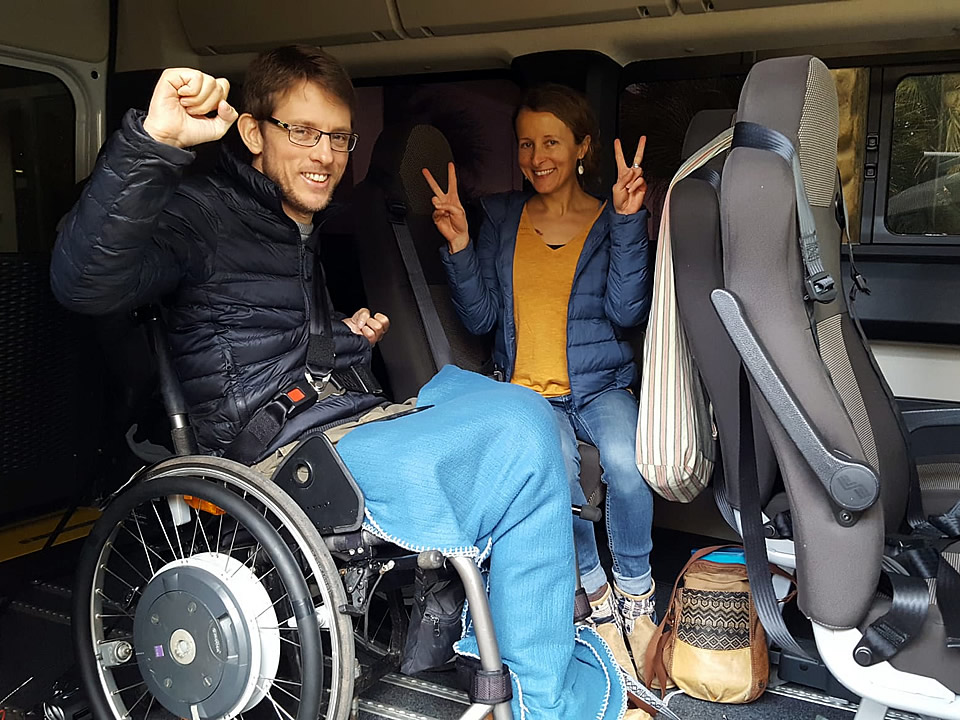 My husband ( who has a spinal cord injury and can't walk ) needed to make a last …
Rudyk – Sorrento
New York – USA
31st October 2019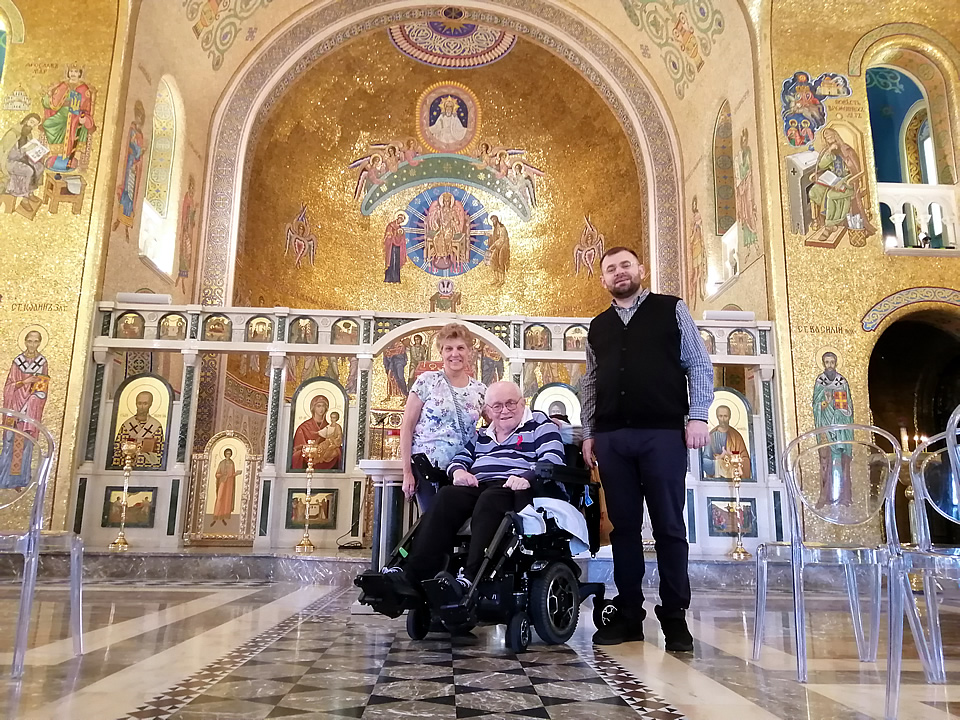 Molski- Sicily
Arizona – USA
19th September 2019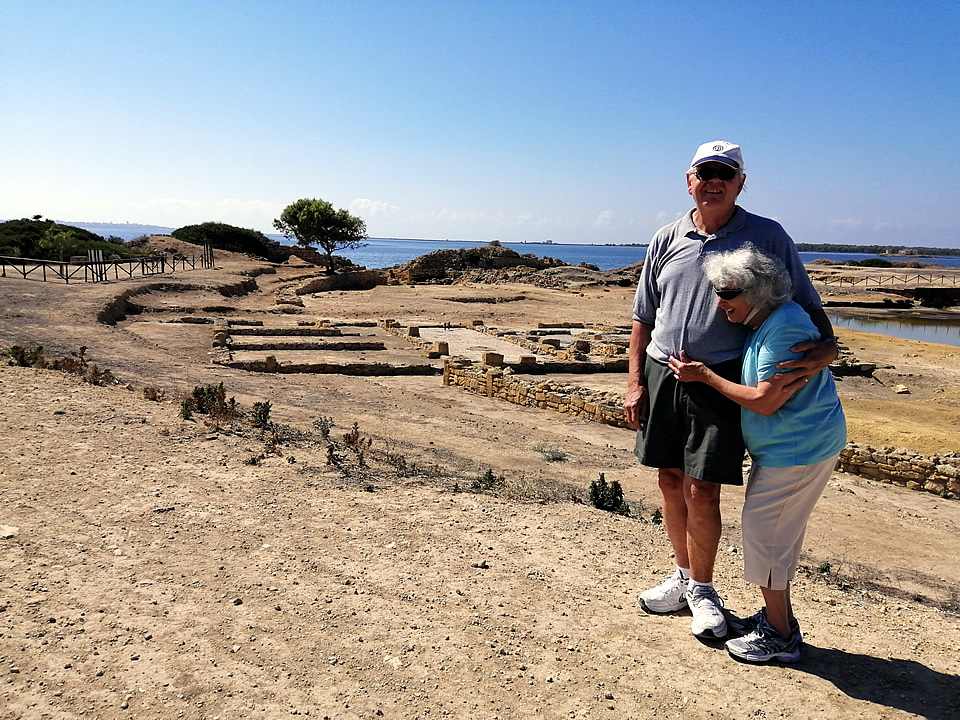 Enzo is a delight to work with. Made helpful suggestions that improved are overall …
Burns – Bologna
Alpharetta – USA
5th August 2019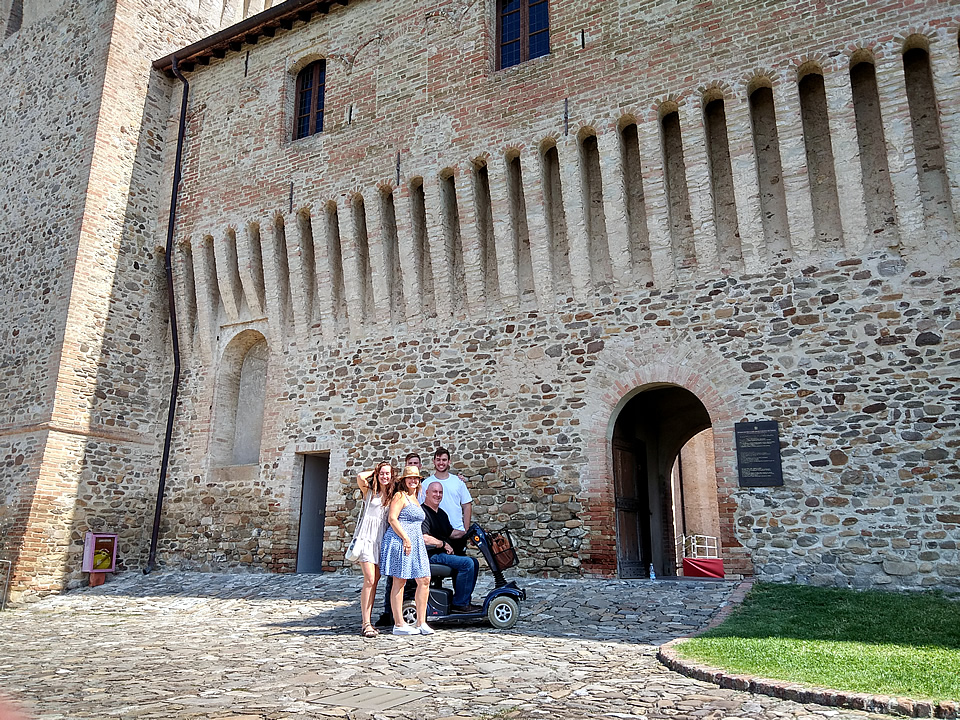 Jones – Rome
Melbourne – Australia
25th July 2019 Raaber – Venice, Lake Como, Florence
Tropiano – Umbria
Philadephia – USA
30th May 2019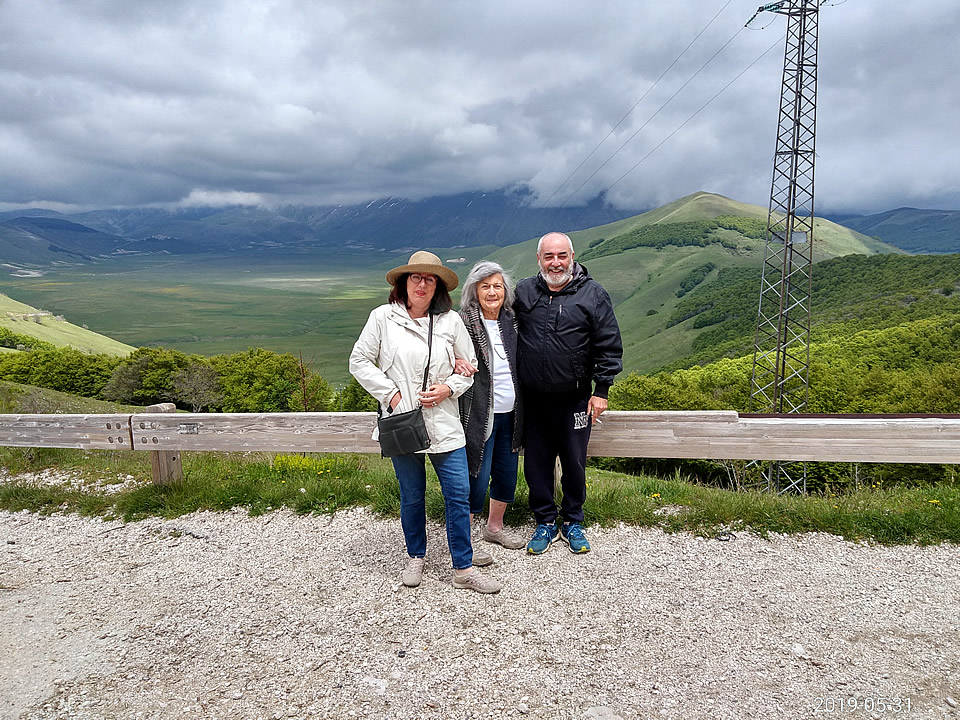 Stapley – Tuscany
Blue Mountains – Australia
17th May 2019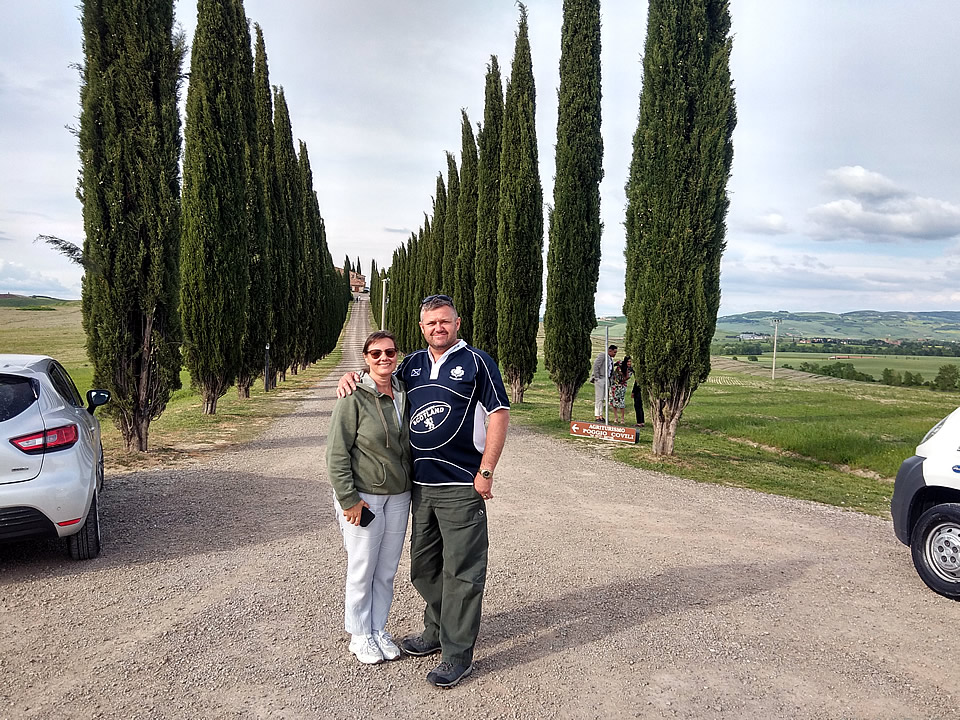 We booked two trips with Enzo, he was wonderful. At all times he made sure we got …
Carreras – France, Swiss & Italy
Miami- USA
26th March 2019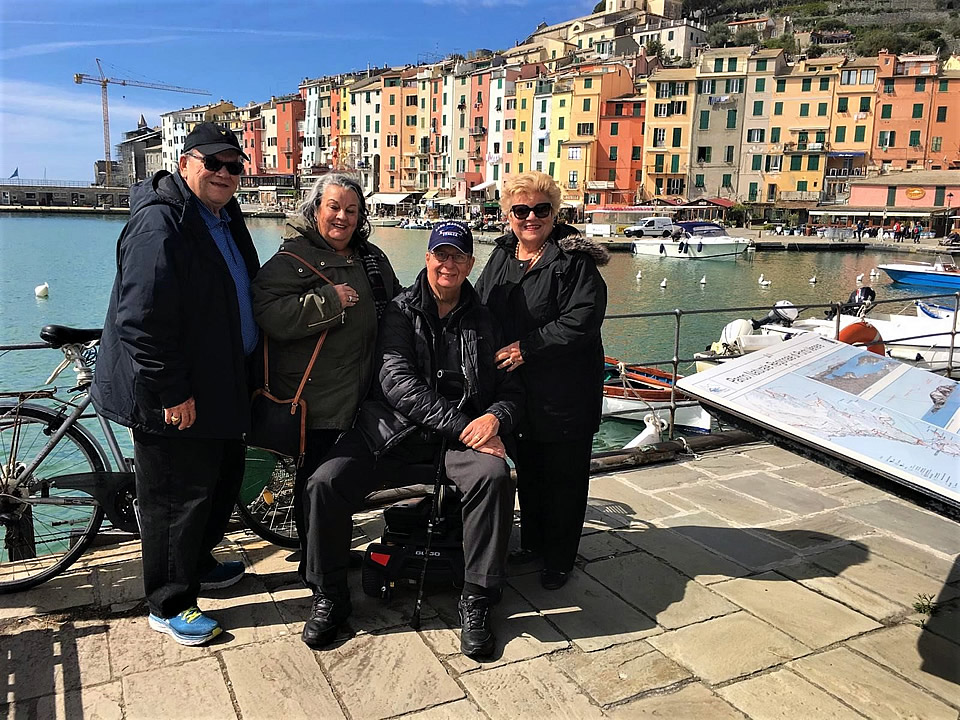 Whittle – Apulia
Cheltenham- UK
19th October 2018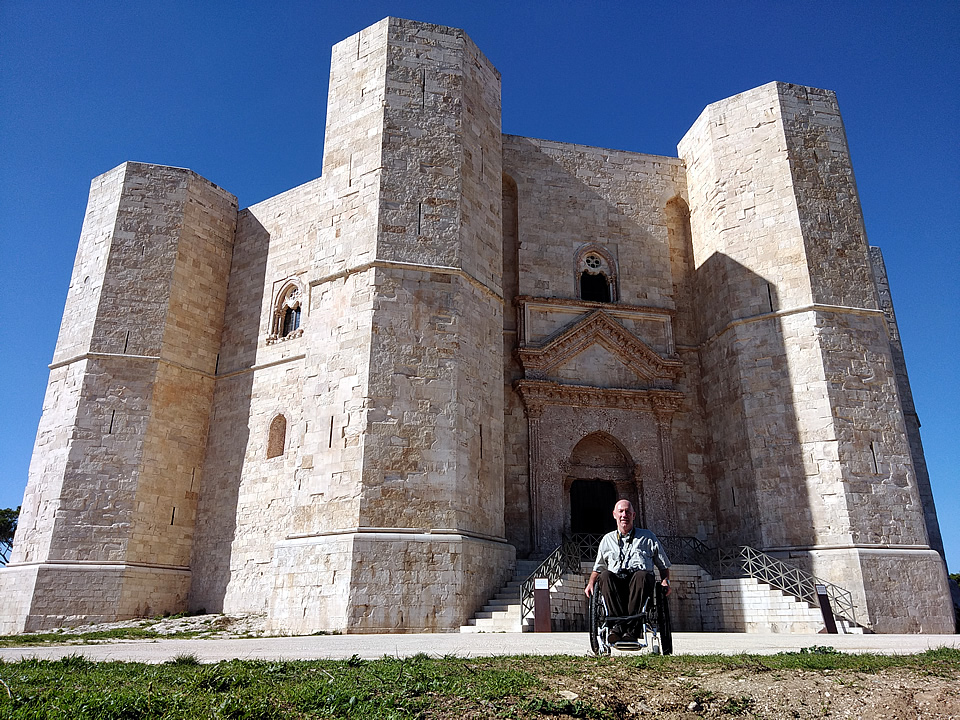 Scheer & Mallett – Apulia
Illinois- USA
5th October 2018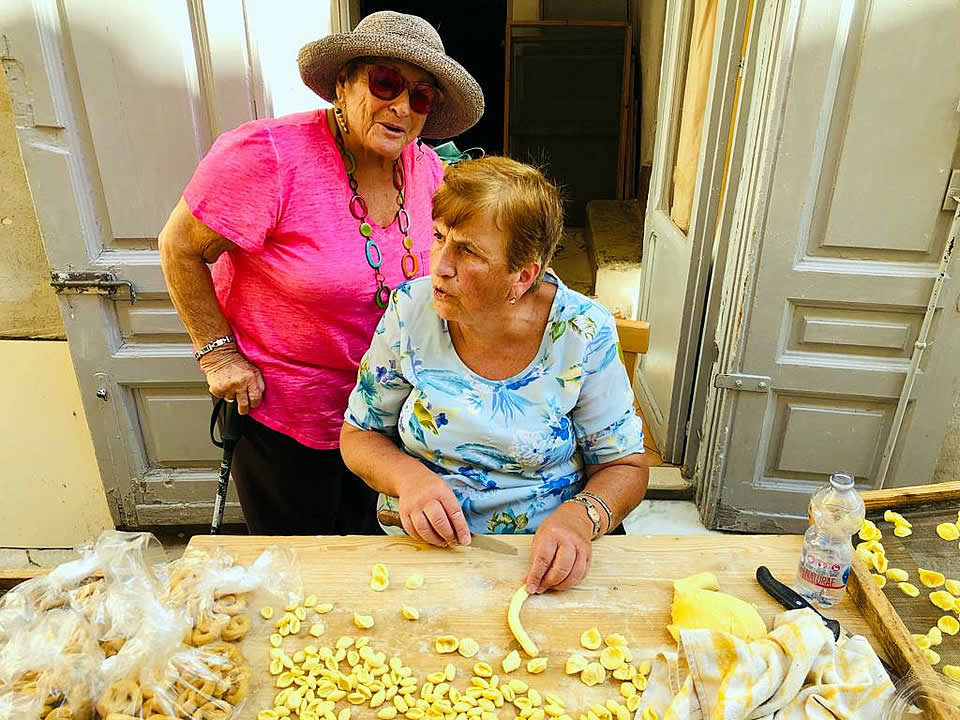 Thank you for a FABULOUS trip. We had so much fun. You were so kind , helpful and …
Totta – Rome
Long Beach – USA
4th October 2018 Our guide was not only an excellent and reliable driver who met us on time …
Pieples – Venice Rome Apulia
Miami- USA
14th September 2018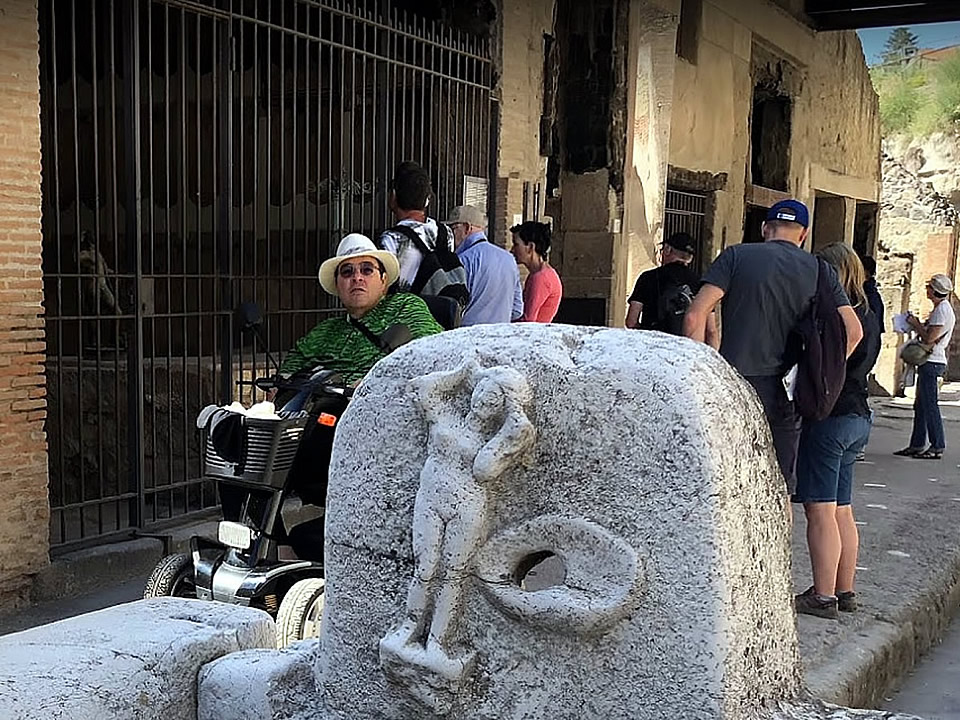 Our family of 4 had a wonderful trip because of Accessible Italian Holidays. Here …