Piedmont >
Sacra of St Michael Abbey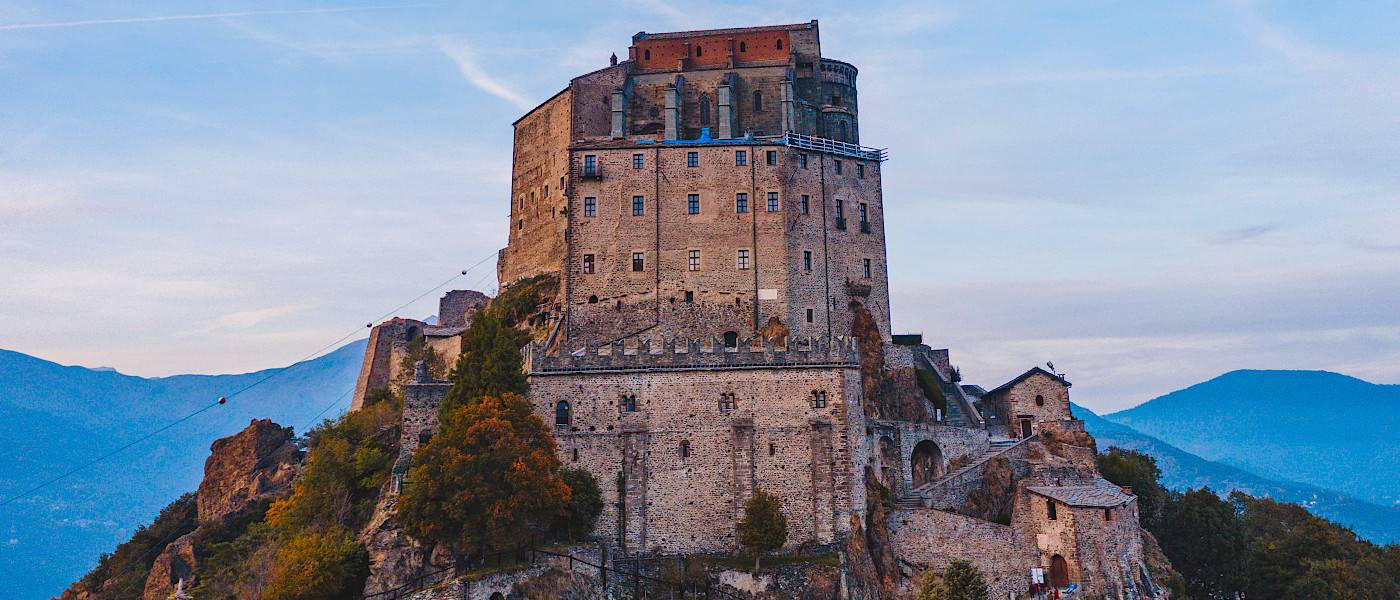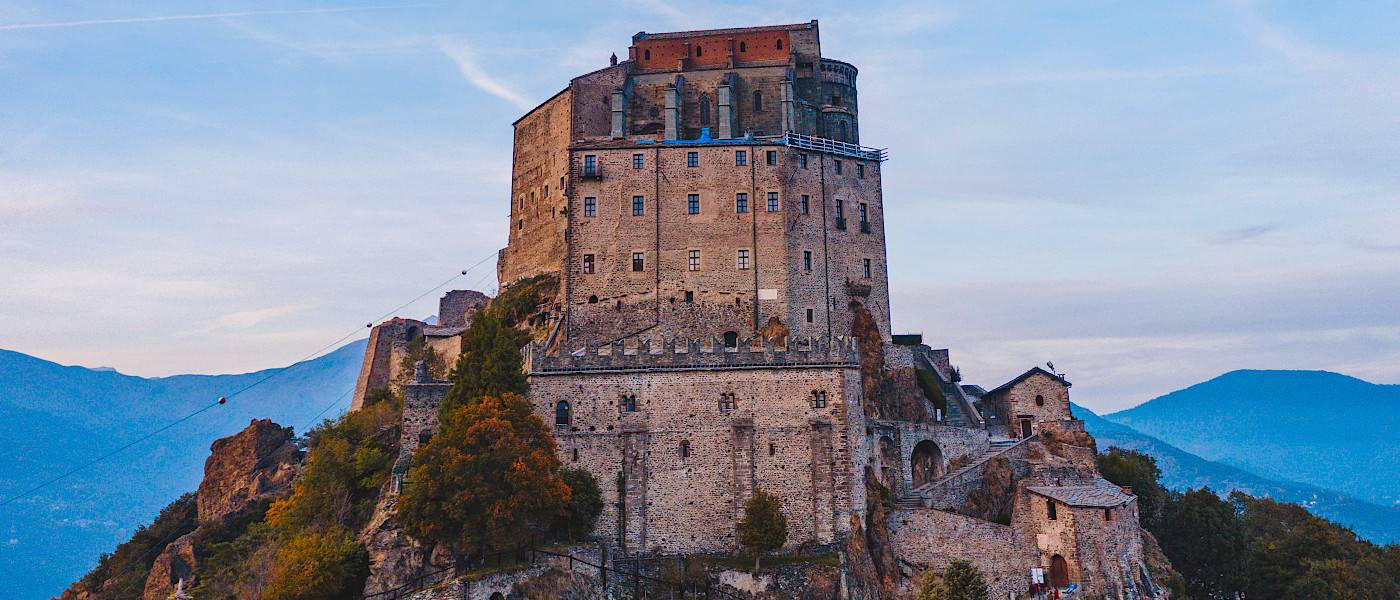 Sacra of St Michael Abbey Wheelchair Piedmont Accessible Tours
Sacra of St Michael Abbey Wheelchair Piedmont Accessible Tours
Sacra of St Michael Abbey Wheelchair Accessible Tours Piedmont Excursions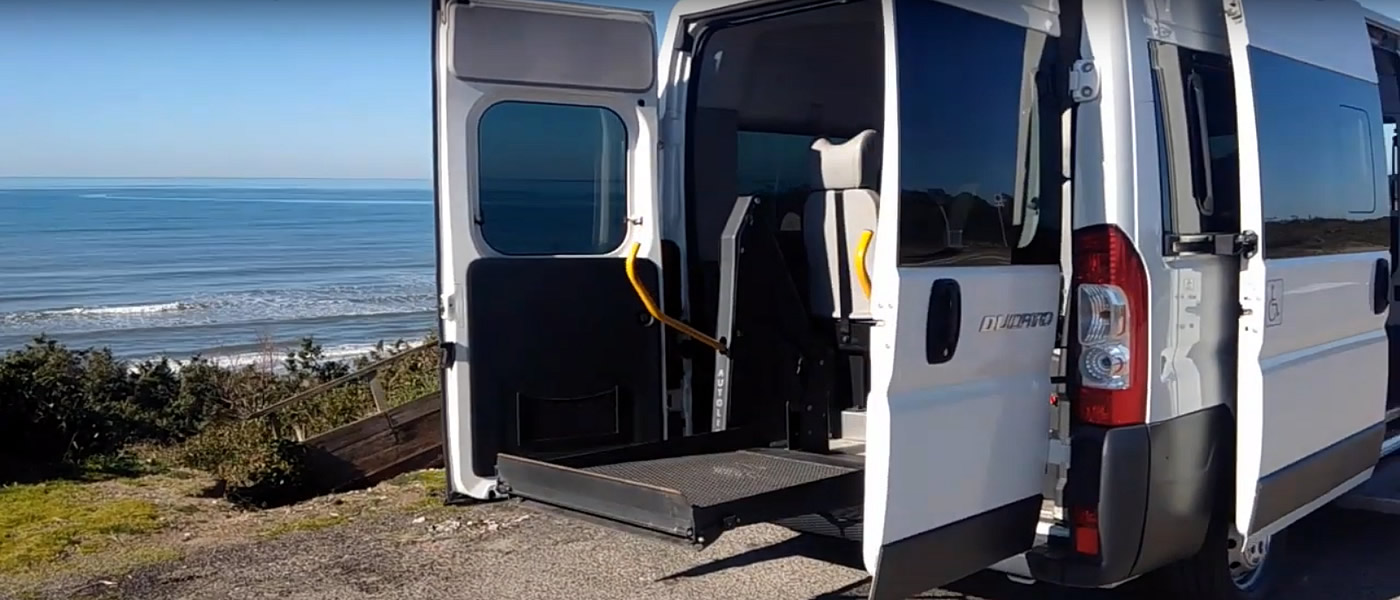 Our Adapted Van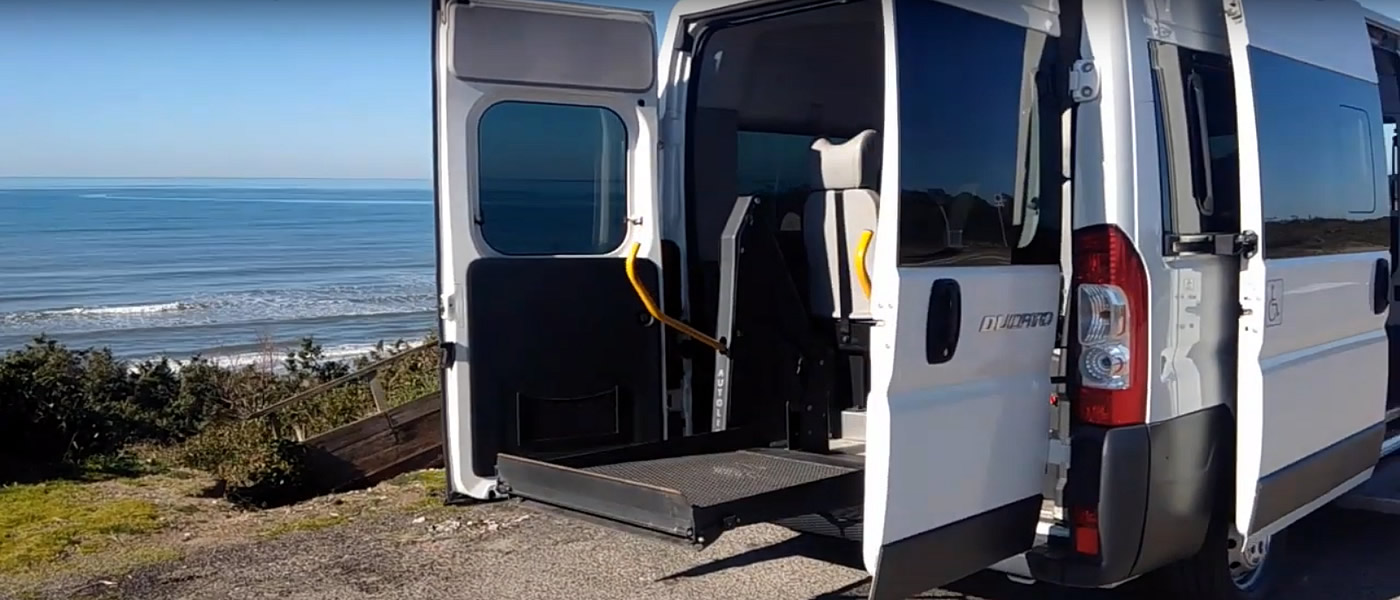 Sacra of St Michael Abbey Wheelchair Accessible Tours
The Sacra of St Michael Abbey is located in the lower Val di Susa, in the municipality of Sant'Ambrogio di Torino, just 40 km from Turin.
Its silhouette immediately attracts the eye, it stands majestically on the top of Mount Pirchiriano at an altitude of 962 meters and is surrounded by ancient woods and high mountains.
It is such a magical and iconic place that it has inspired novels such as The Name of the Rose by Umberto Eco.
Adding to the magic of the place are a couple of interesting legends.
One that it was built by angels and the second the legend of Bell'Alda who threw herself off a cliff and was saved by St Michael.
The New Church, the current one, dates back to the XII century with initially Norman Romanesque interventions and then concluded in the XIII century with elements in the Gothic style.
After a slow but inexorable decline, due to the insubordination of some characters of the House of Savoy and the consequent suppression of the complex by Pope Gregory XV in 1600, the Sacra of St Michael Abbey gained new momentum from 1836 when it began to be managed by the Rosminian Fathers through the intercession of Carlo Alberto of Savoy.
Since 1994 the Abbey has been recognized as a Symbol Monument of the Piedmont Region and houses the remains of some of the members of the House of Savoy.
Private Sacra of St Michael Abbey Wheelchair Accessible Tours
Disabled friendly Sacra of St Michael Abbey disabled accessible tours with a professional guide.
Accessible Italian Holiday provide a safe and a full accessible tours around it at previewed itineraries.
Visit this rich and fascinating land with a specialized tourist guide.
Adapted van transportation specifically designed for disabled tourists traveling on holiday to Sacra of St Michael Abbey in Piedmont.
Touring Sacra of St Michael Abbey
You've probably heard of the Archangel Michael's Sacred Line before.
But what exactly is it about?
It is an imaginary line that joins 7 sanctuaries dedicated to the Archangel Michael in a straight line, which would be perfectly aligned at sunset, on the day of the summer solstice.
Legend has it that this line represents the sword blow inflicted by the Archangel on the Devil to send him back to hell.
But not only that, the three main ones Le Mont Saint Michel in France, Sacra of St Michele in Piedmont and the Sanctuary of Monte Sant'Angelo in Apulia are at the same distance from each other.
The other sanctuaries are Skelling Monastery in Ireland, St Michael's Mount in England, Symi Monastery in Greece and Carmel Monastery in Haifa in Israel.
Booking & Travel
Sacra of St Michael Abbey wheelchair accessible tours.
Unmissable visit at it with our Piedmont Wheelchair Accessible Tours.
Specifically tailored to wheelchair users, reduced mobility persons and disabled with an adapted van.
Piedmont Wheelchair Accessible Services
Piedmont Wheelchair Friendly Accessible Hotels