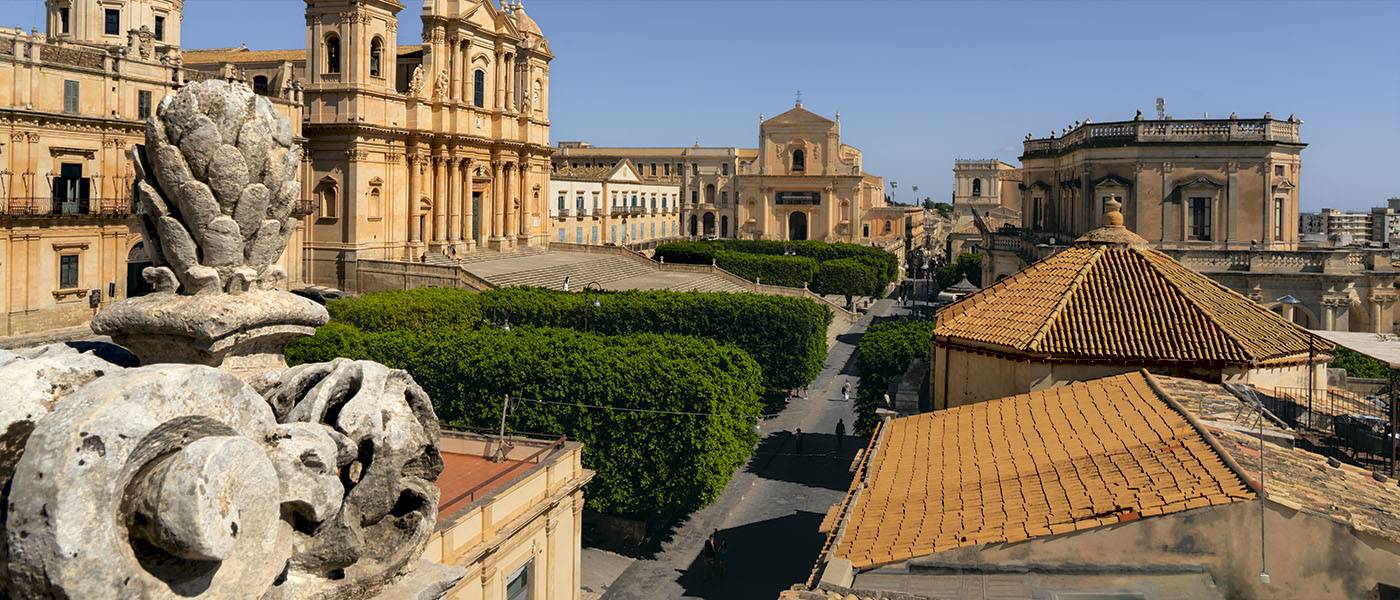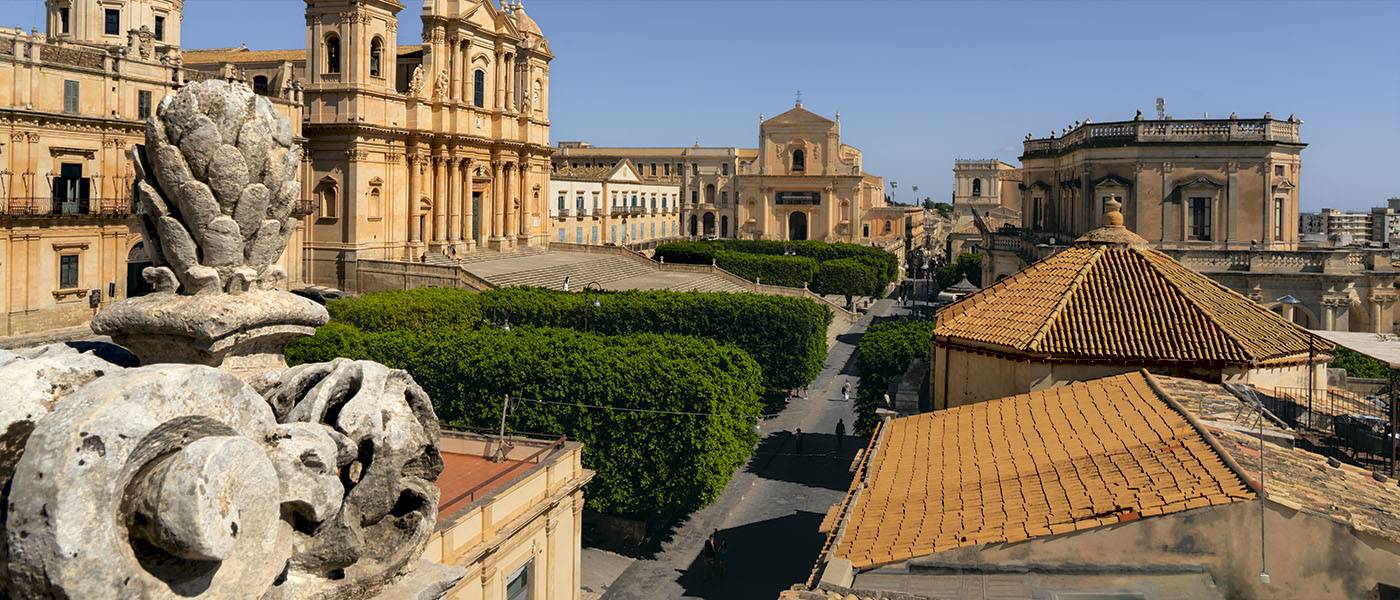 Noto Wheelchair Sicily Accessible Tours
Noto Wheelchair Sicily Accessible Tours
Noto Wheelchair Accessible Tours Sicily Excursions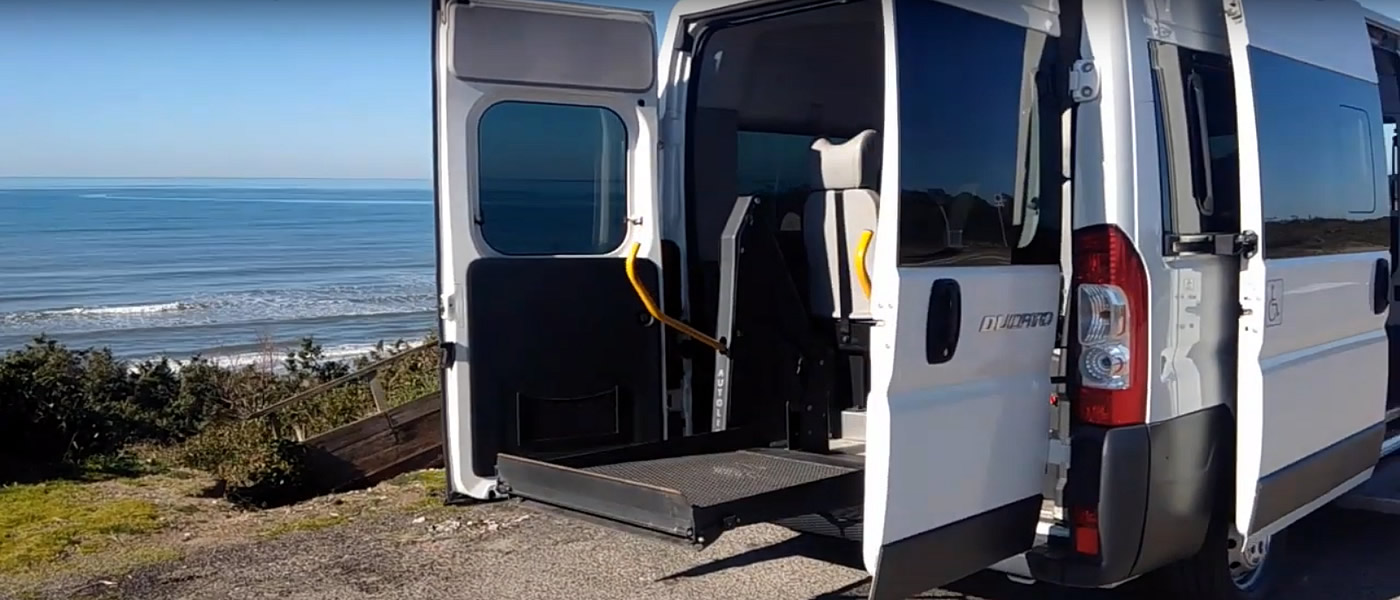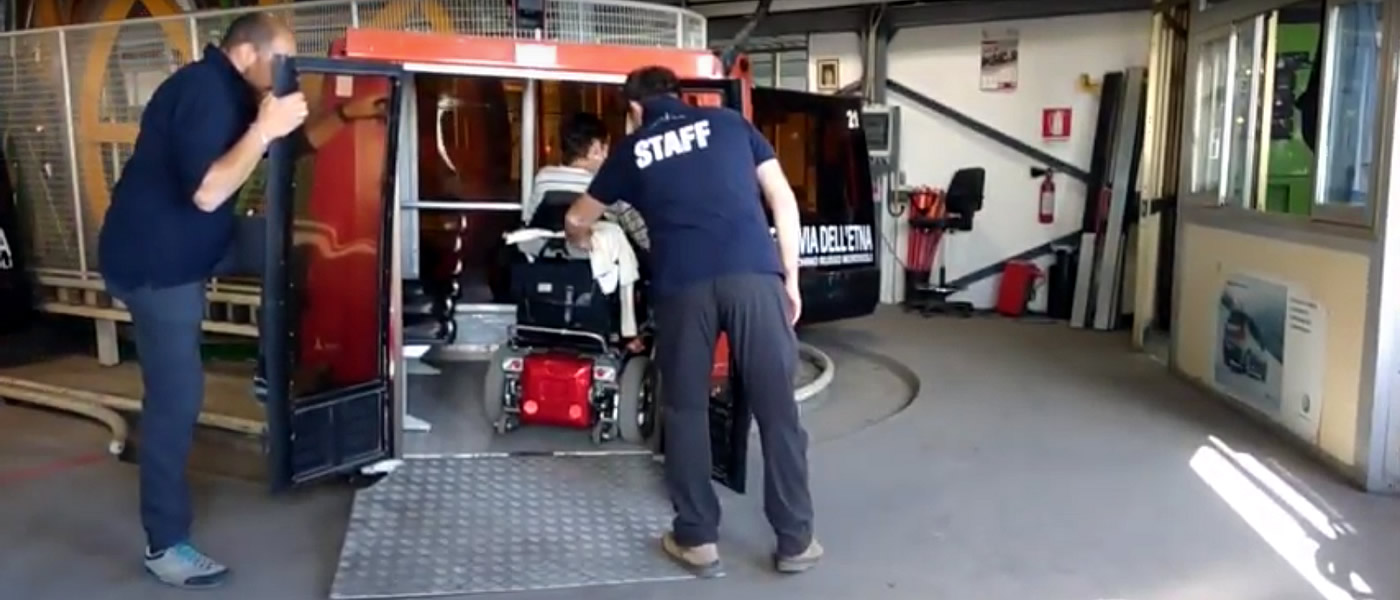 Our Adapted Van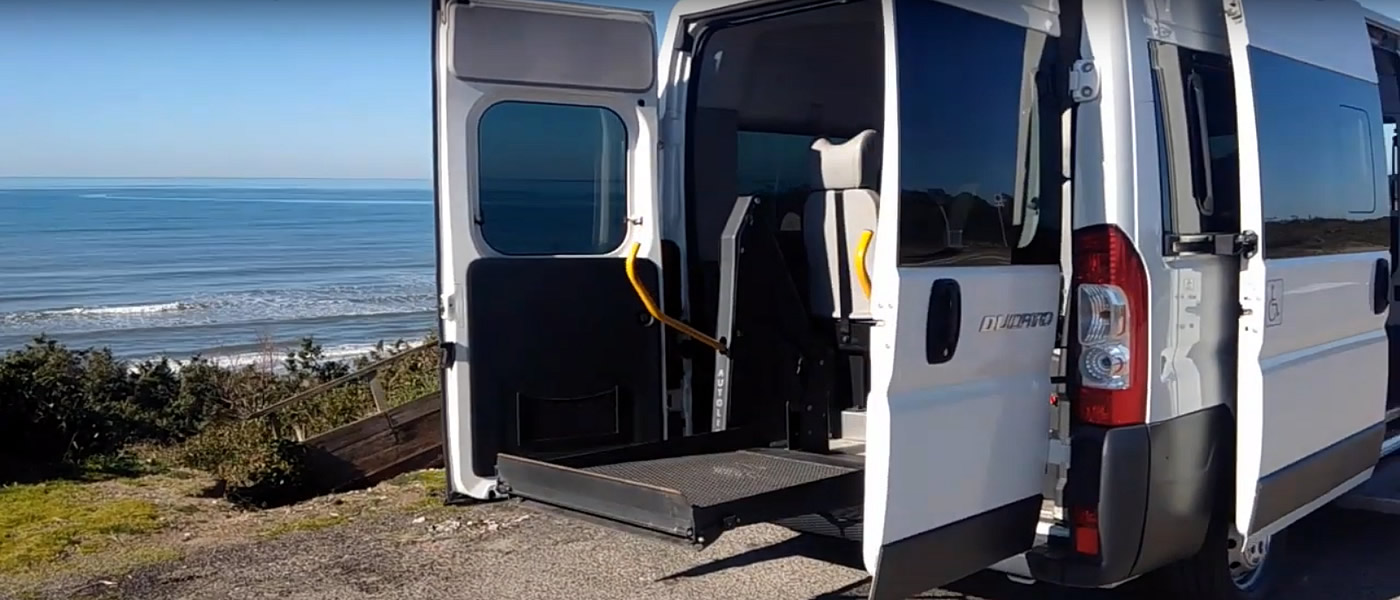 Mount Etna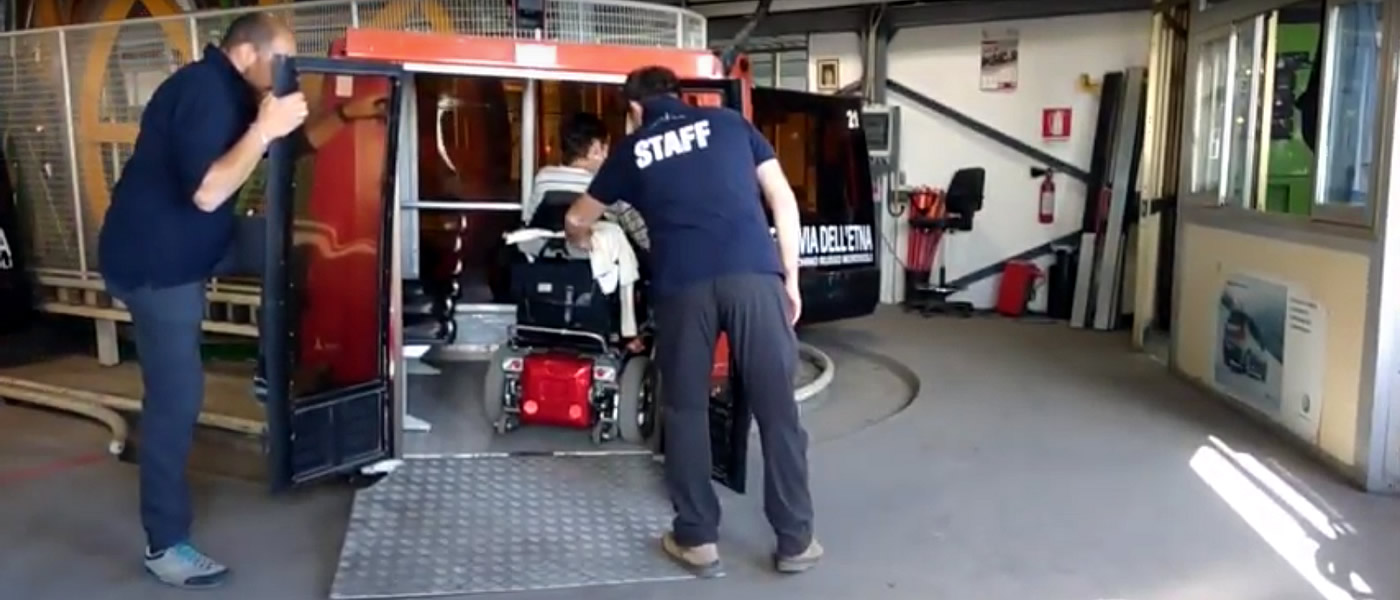 Noto Wheelchair Accessible Tours
Noto wheelchair accessible tours is in the provence of Syracuse, quite simply, the apotheosis of Baroque town planning and architecture.
Under the supervision of the Duke di Camastra, the Spanish Viceroy's right-hand man, three architects, Labisi, Sinatra and Gagliardi, set to work, intent on creating a new town based firmly on Baroque ideals.
The main building material used was local compacted limestone, a substance that seemingly absorbs the sun's aureate rays and transforms them into a soft golden-honeyed glow.
The effect at sunset is quite something.
The neoclassical Porta Reale ( Royal Gate ), a veritable triumphal arch built in 1838 on the occasion of a visit of King Ferdinand II of Bourbon, serves as the grandiose entrance to the town.
Private Noto Wheelchair Accessible Tours
Disabled friendly Noto wheelchair accessible tours with a professional guide.
Accessible Italian Holiday provide a safe and a full accessible tours around it at previewed itineraries.
Visit this rich and fascinating land with a specialized tourist guide.
Adapted van transportation specifically designed for disabled tourists traveling on holiday to Noto in Sicily.
Touring Noto
Noto's Cathedral rises impressively above Corso Vittorio Emanuele and is approached by a wide and graceful flight of steps.
At the bottom of the street stands the Church of San Carlo, whose bell tower offers fine views.
Noto wheelchair accessible tours interior of south-east island is one of rough mountains and deep ravines, but it is the Baroque towns which capture the attention.
Ragusa Ibla, Modica, Scicli and Ispica all catch the eye.
Booking & Travel
Noto wheelchair accessible tours.
Unmissable visit at it with our Sicily Accessible Tours.
Specifically tailored to wheelchair users, reduced mobility persons and disabled with an adapted van.
Sicily Wheelchair Accessible Services
Sicily Wheelchair Friendly Hotels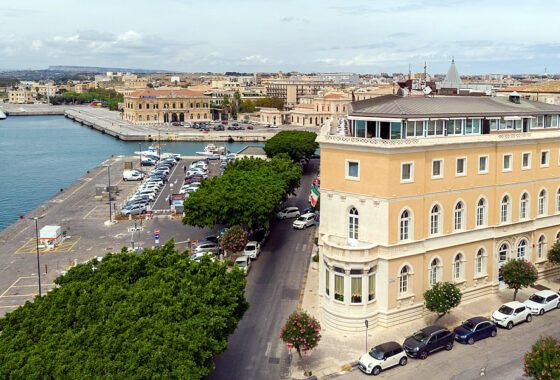 Siracusa
Siracusa Provence
Siracusa, Sicily 96100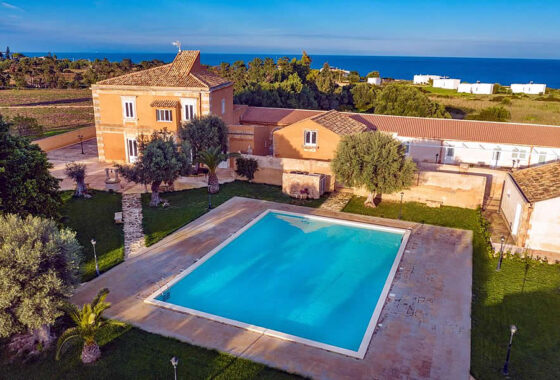 Siracusa
Siracusa Provence
Siracusa, Sicily 96100
Day - Venice, Tuscany
Sacramento - USA
5th May 2022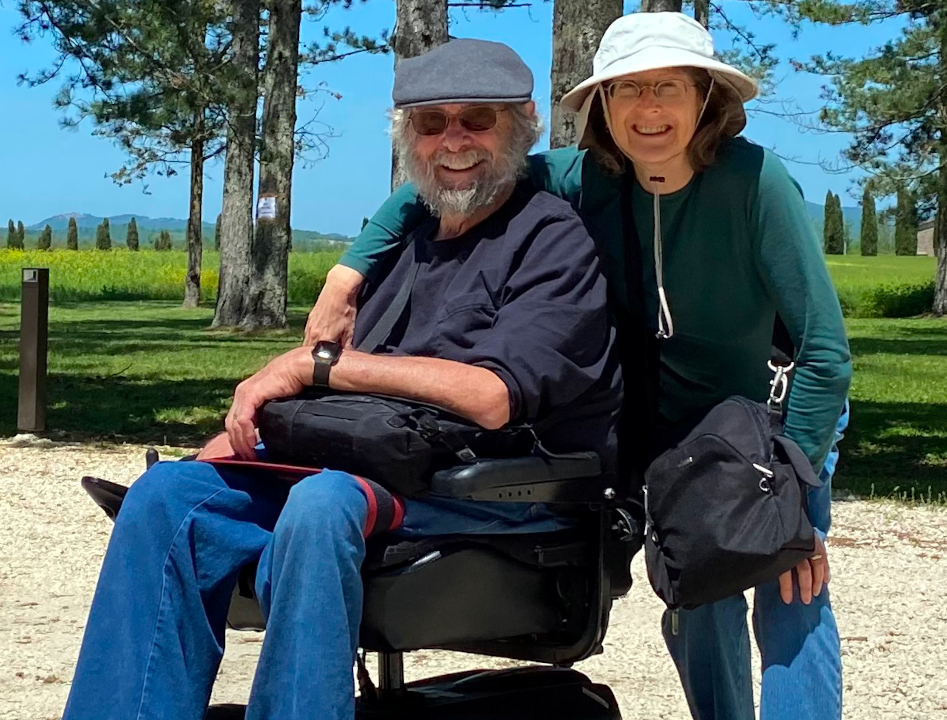 Vincenzo is superb in every way. He is extremely thorough, conscientious and honest ...
Samuel & Watkiss - Sicily
Samuel & Watkiss Families
Merton - UK
21st September 2021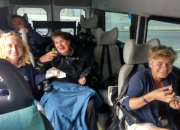 Birgisdottir - Milan
Akureyri - Iceland
15th September 2021 I contacted Accessible Italian Holiday with a very short notice about a transfer from ...
Bonelli - Umbria
Gozo - Malta
13rd September 2021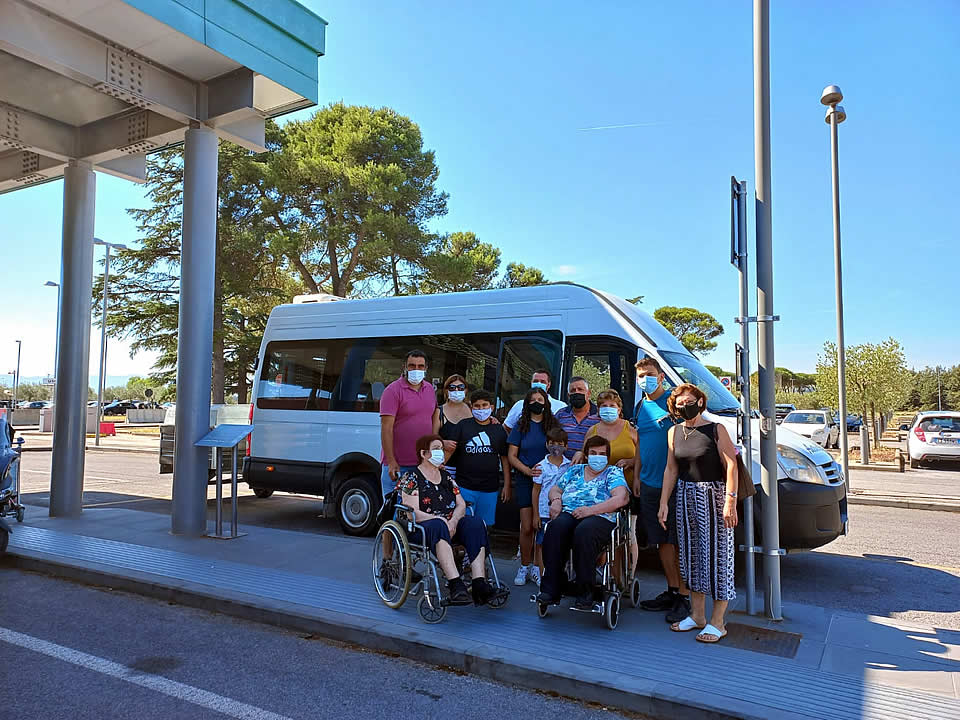 Reifein - Pisa
Atlanta - USA
16th August 2021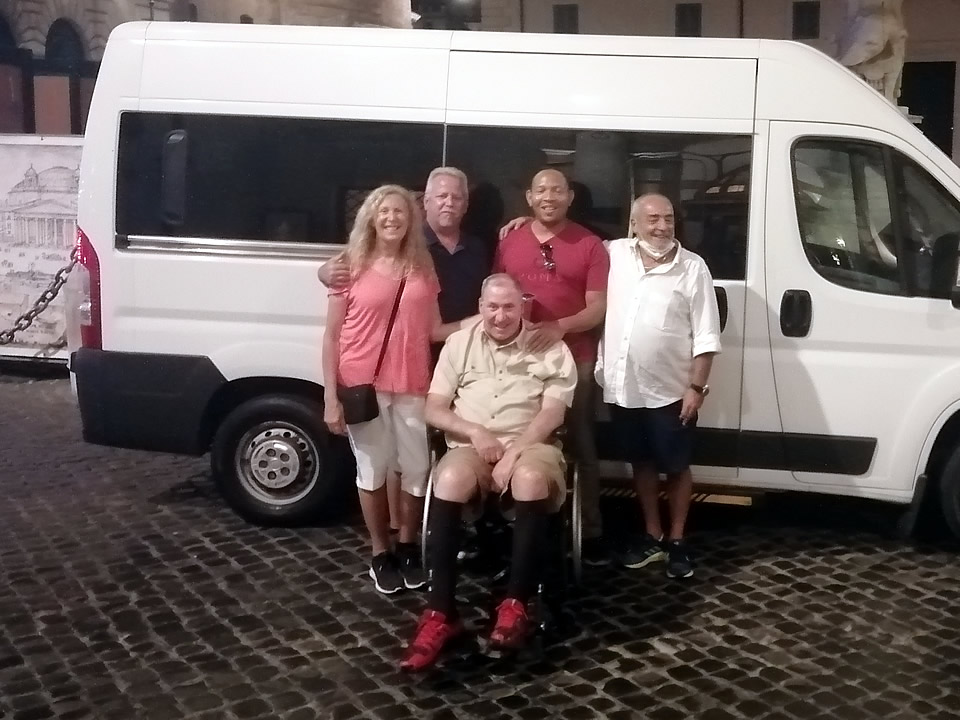 Thompson - Sicily
Triq I Assedju - Malta
20th October 2020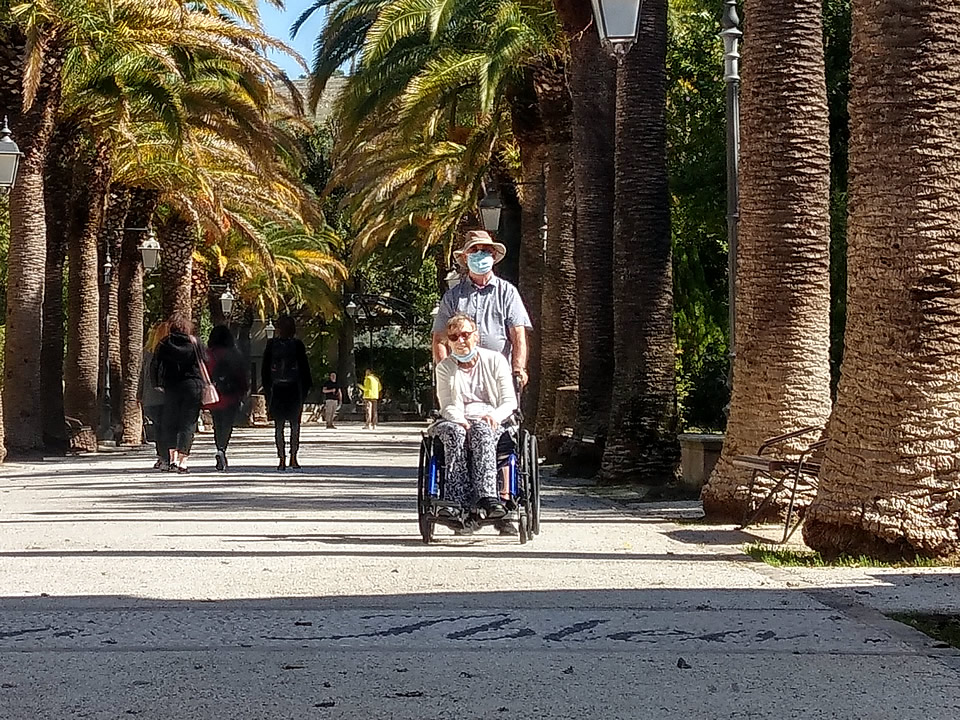 The service provided by Accessible Italian Holiday was exceptional. Vincenzo who ...
Brabant - Naples
Sainte-Catherine - France
29th June 2020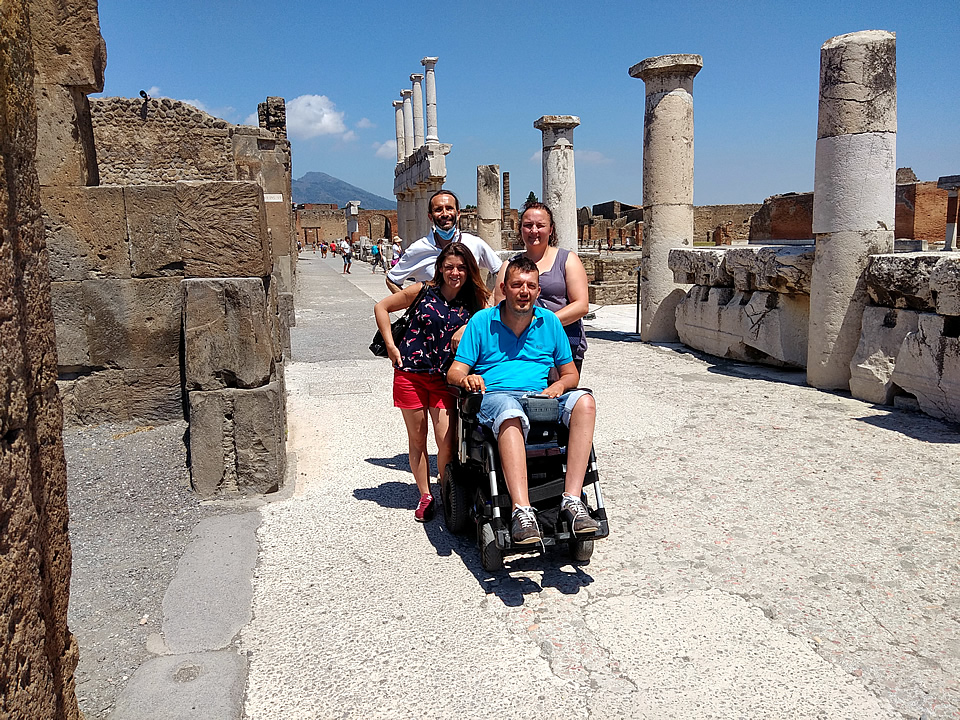 Prydun - Sicily
Hereford - UK
8th March 2020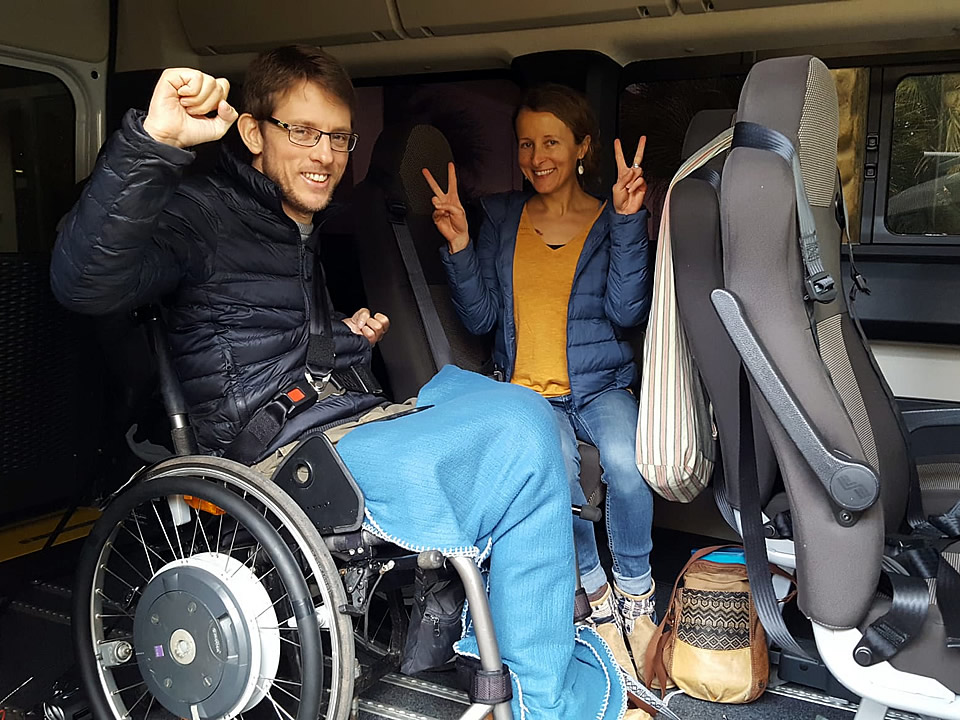 My husband ( who has a spinal cord injury and can't walk ) needed to make a last ...
Rudyk - Sorrento
New York - USA
31st October 2019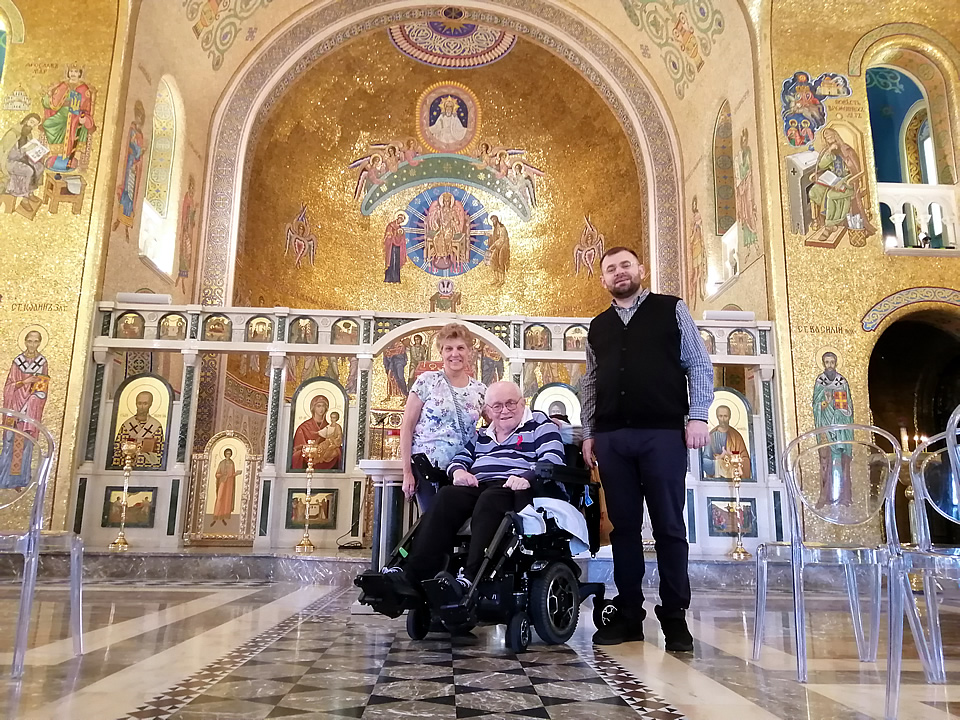 Molski- Sicily
Arizona - USA
19th September 2019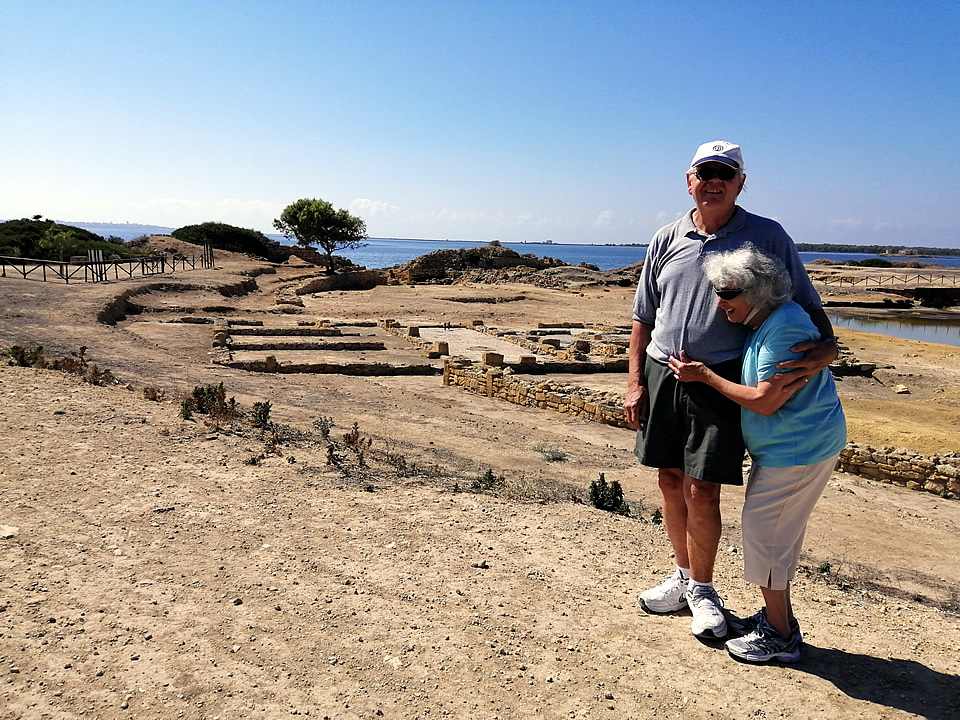 Enzo is a delight to work with. Made helpful suggestions that improved are overall ...
Burns - Bologna
Alpharetta - USA
5th August 2019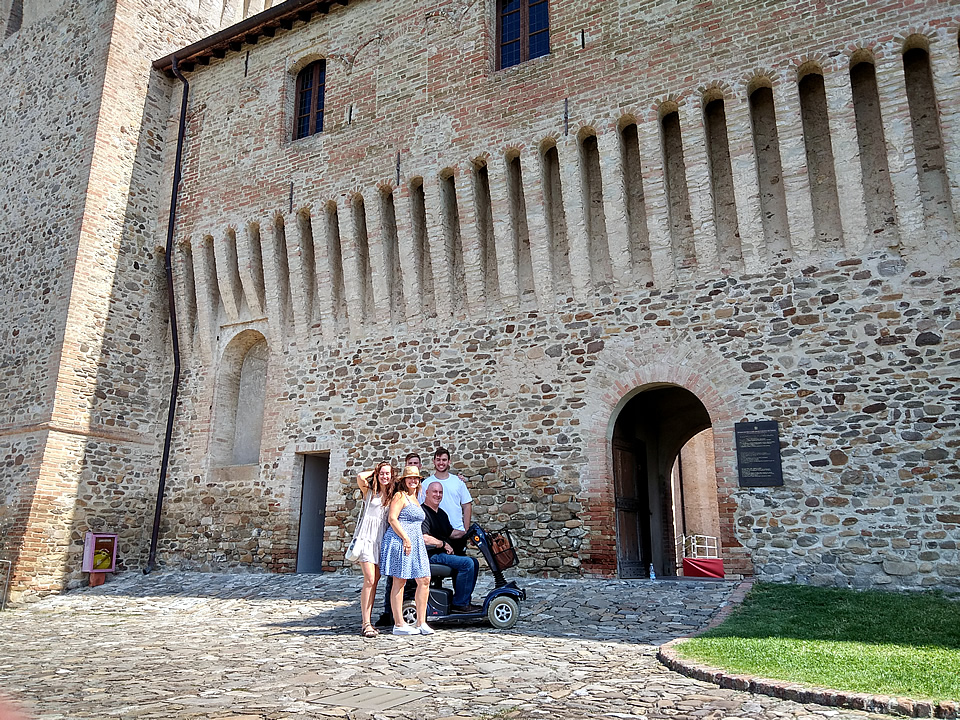 Jones - Rome
Melbourne - Australia
25th July 2019 Raaber - Venice, Lake Como, Florence
Tropiano - Umbria
Philadephia - USA
30th May 2019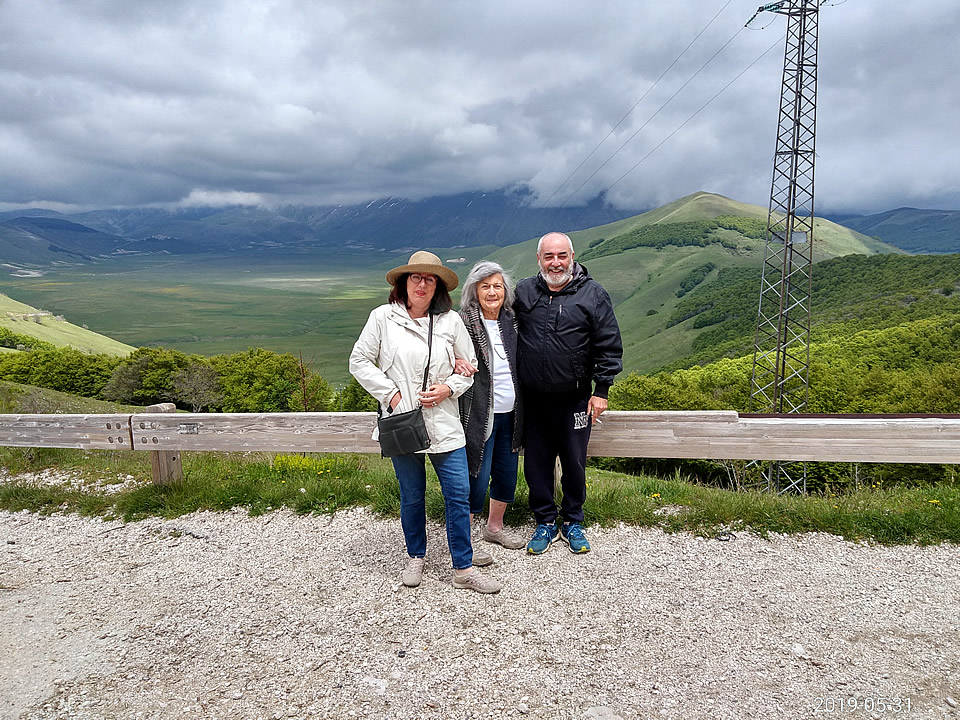 Stapley - Tuscany
Blue Mountains - Australia
17th May 2019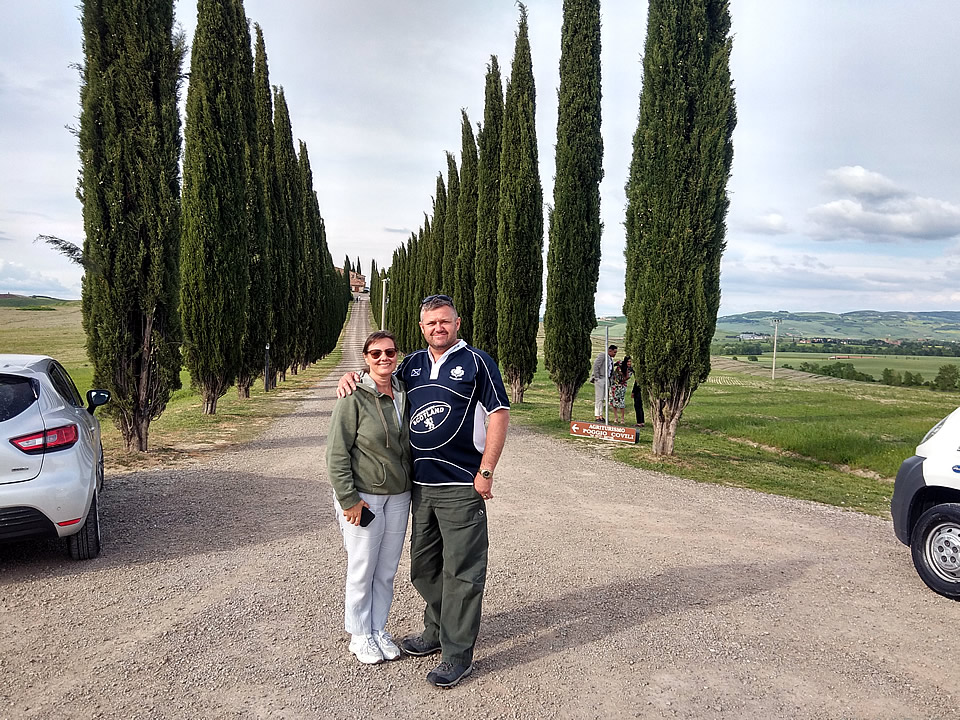 We booked two trips with Enzo, he was wonderful. At all times he made sure we got ...
Carreras - France, Swiss & Italy
Miami- USA
26th March 2019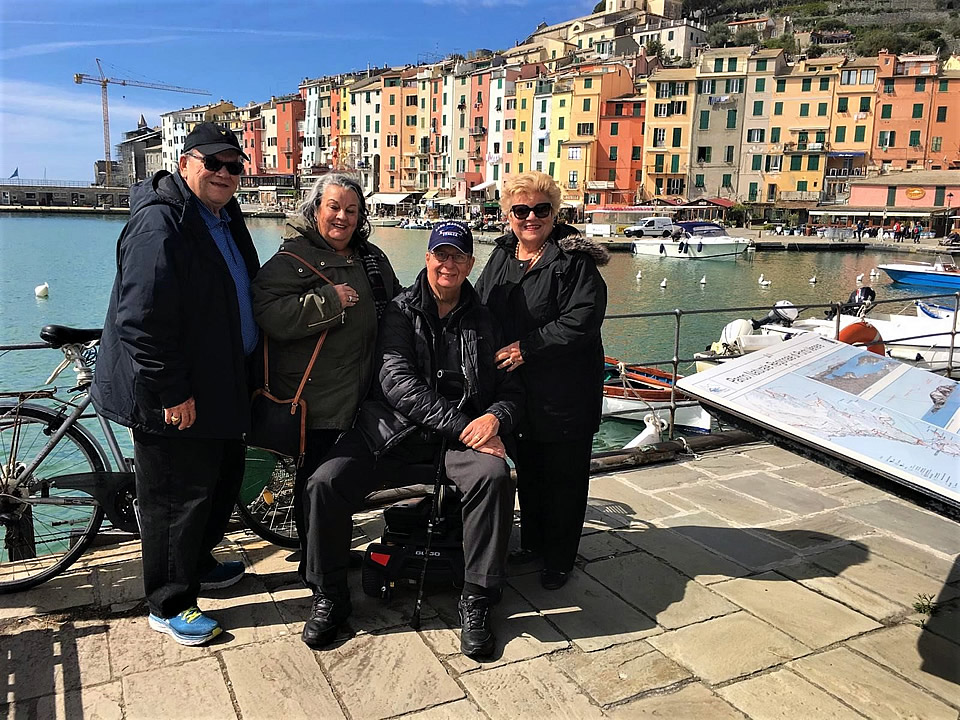 Whittle - Apulia
Cheltenham- UK
19th October 2018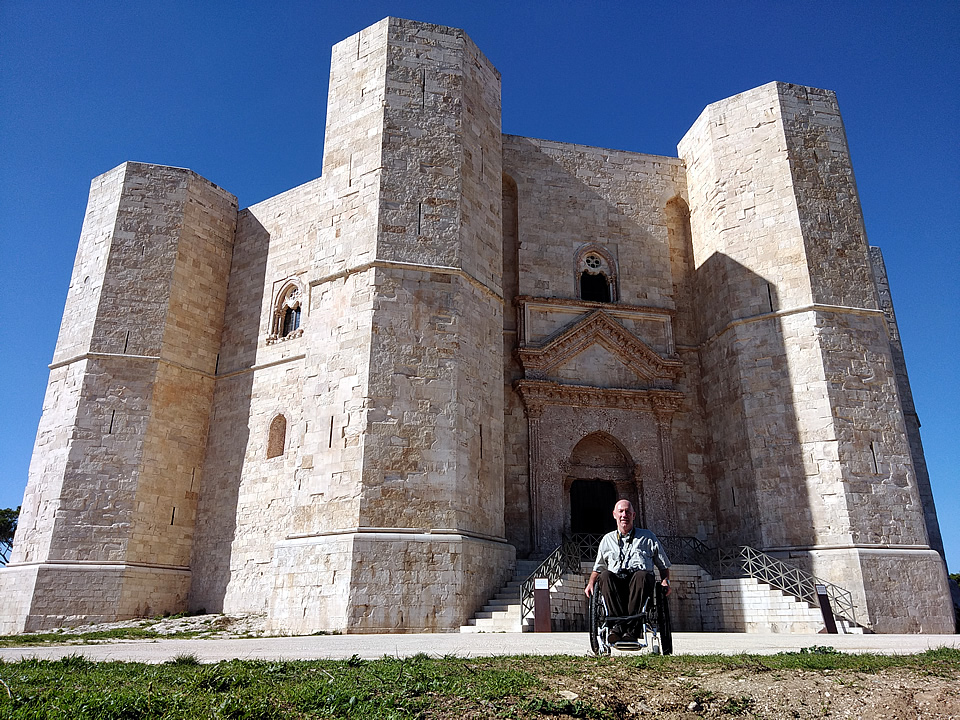 Scheer & Mallett - Apulia
Illinois- USA
5th October 2018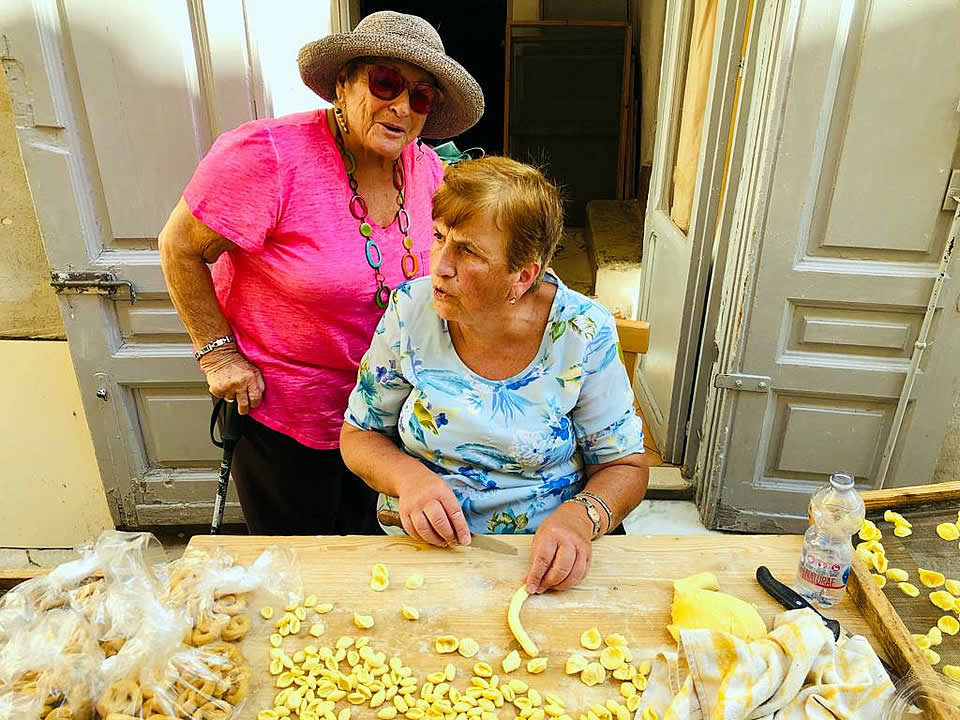 Thank you for a FABULOUS trip. We had so much fun. You were so kind , helpful and ...
Totta - Rome
Long Beach - USA
4th October 2018 Our guide was not only an excellent and reliable driver who met us on time ...
Pieples - Venice Rome Apulia
Miami- USA
14th September 2018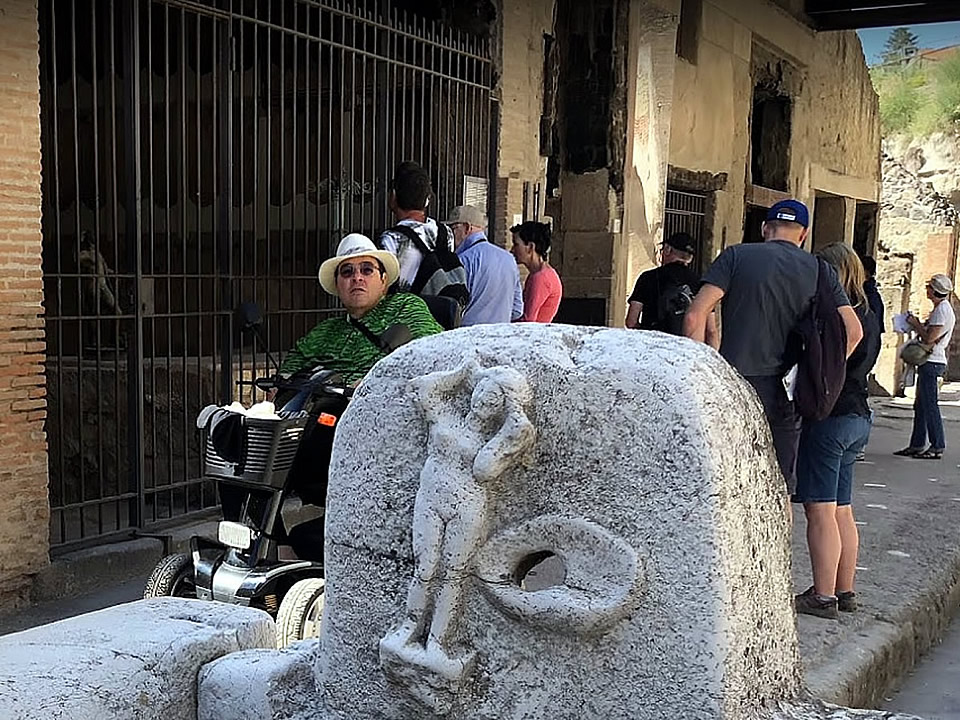 Our family of 4 had a wonderful trip because of Accessible Italian Holidays. Here ...