Monte Sant'Angelo Wheelchair Accessible Tours Accessible
Tours
Sant'Angelo
Monte
Monte Sant'Angelo Wheelchair Accessible Tours Apulia Excursions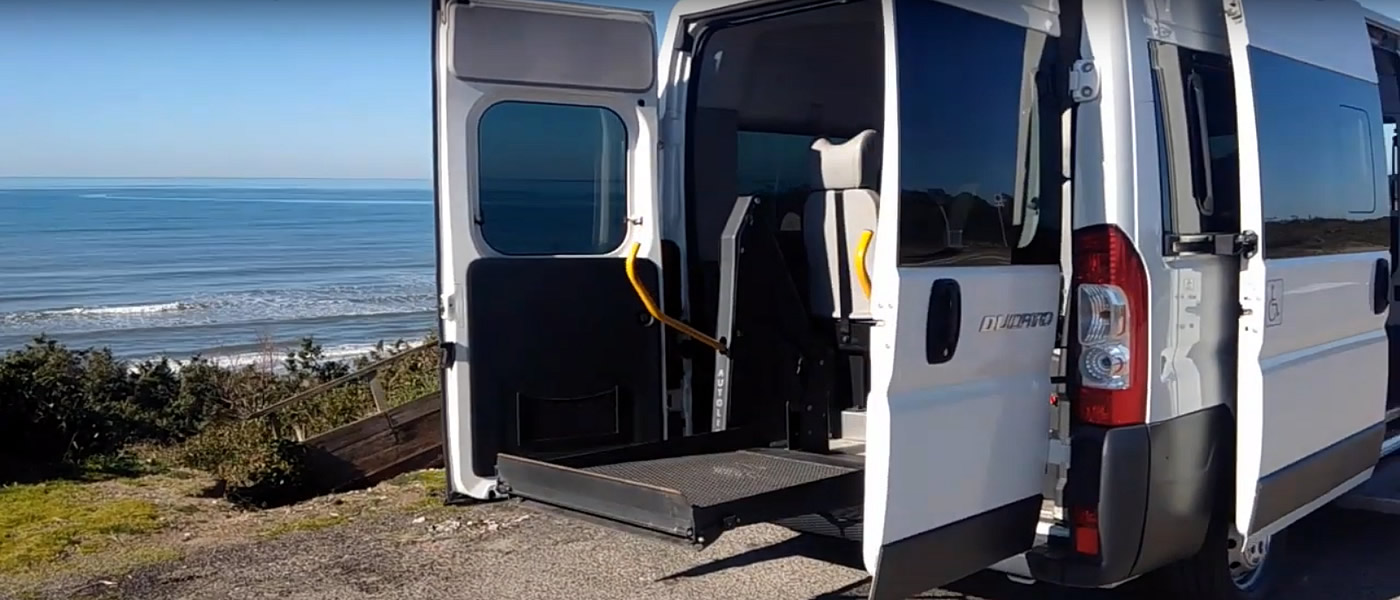 Our Adapted Van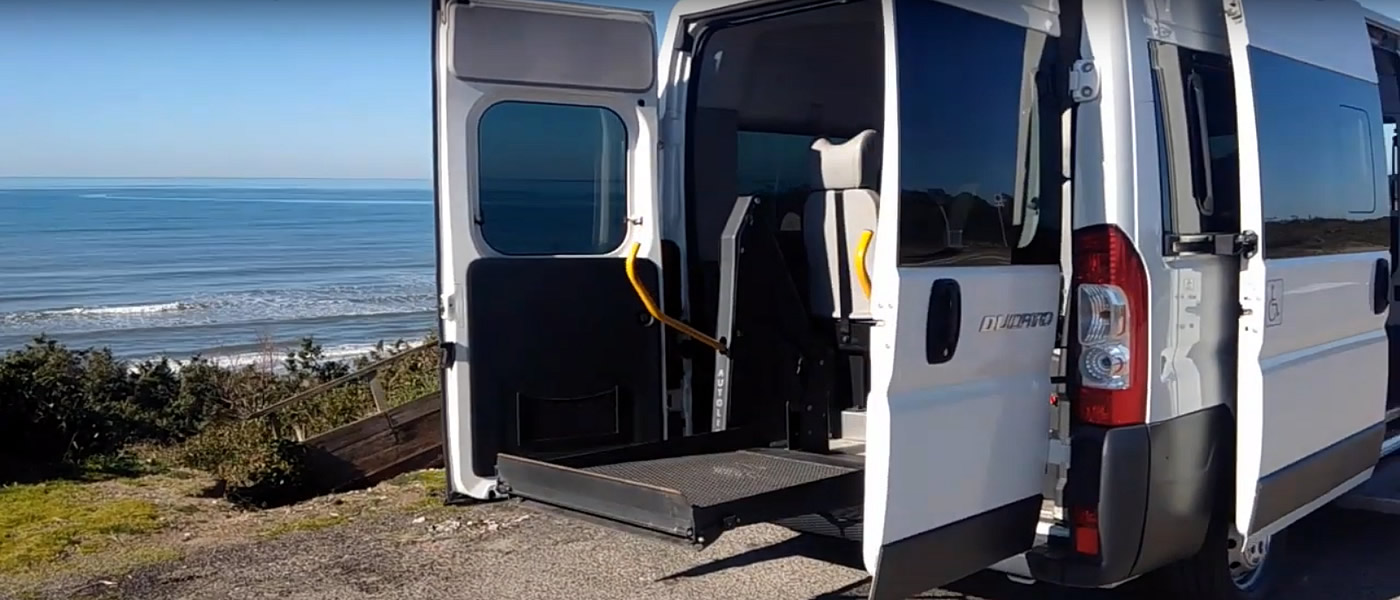 Monte Sant'Angelo Wheelchair Accessible Tours
Monte Sant'Angelo wheelchair accessible tours, as well as a medieval village full of churches and monuments.
It owes its fame to being an important spiritual center.
A religious itinerary, destination for some centuries, of numerous devout pilgrims who every year reach the highest village of the Gargano.
Its position, in fact, is very inviting, the panorama that can be observed from the top of Monte Sant'Angelo is extraordinary, as it dominates the entire Gulf of Manfredonia.
Located on a rocky spur of the Gargano in Apulia, the town of Monte Sant'Angelo is immersed in a wooded area not far from the Adriatic Sea and is part of the province of Foggia.
The Gargano is an north area of of Apulia that offers various scenarios and travel ideas.
One of those places between sea and mountains that you can't get tired of, because around every corner there is something to discover.
The village of Monte Sant'Angelo is an excellent destination to stay.
In close contact with nature as the town is next to the famous Umbra Forest which is a protected area of the Gargano Natural Park.
Private Monte Sant'Angelo Wheelchair Accessible Tours
Monte Sant'Angelo wheelchair accessible tours with a guide and cruise shore excursions.
Accessible Italian Holiday provide a safe and a full accessible tours around it at previewed itineraries.
Visit this rich and fascinating land with a specialised tourist guide.
Adapted van transportation specifically designed for disabled tourists traveling on holiday to Apulia.
Touring Monte Sant'Angelo
One of the features that will strike you about Monte Sant'Angelo is the almost absence of cars.
A factor that greatly increases the quiet, to the point that a walk through the streets becomes even relaxing.
Symbol of Monte Sant'Angelo, is the Basilica was built on the spot where the Archangel Michael first appeared in 490 AC, in a cave.
Access to the Basilica was originally uphill.
After the arrival of the Angevins in Monte Sant'Angelo, access is by going down 86 steps.
Access for the disabled is via a lift.
The ancient district of Junno, is the historic center of Monte Sant'Angelo.
You can stop at the Romanesque church of Santa Maria la Maggiore, dating back to the XI century.
You will go inside to discover its spectacular Byzantine frescoes, many of which are perfectly preserved.
In the upper part of the town stands another very interesting place of Monte Sant'Angelo.
The Castle, a fortress dating back to the first half of the IX century built at the behest of Orso I, bishop of Benevento.
Like every place in Apulia, Monte Sant'Angelo boasts a great culinary tradition.
A fame linked mainly to Pane di Monte, which can even weigh up to 6/7 kg per loaf and which can be easily eaten even after a few days from baked.
Booking & Travel
Monte Sant'Angelo wheelchair accessible tours to Apulia.
Unmissable visit at it with our Apulia Accessible Tours.
Specifically tailored to wheelchair users, reduced mobility persons and disabled with an adapted van.
Apulia Wheelchair Accessible Services
Apulia Wheelchair Friendly Accessible Hotels
Day – Venice, Tuscany
Sacramento – USA
5th May 2022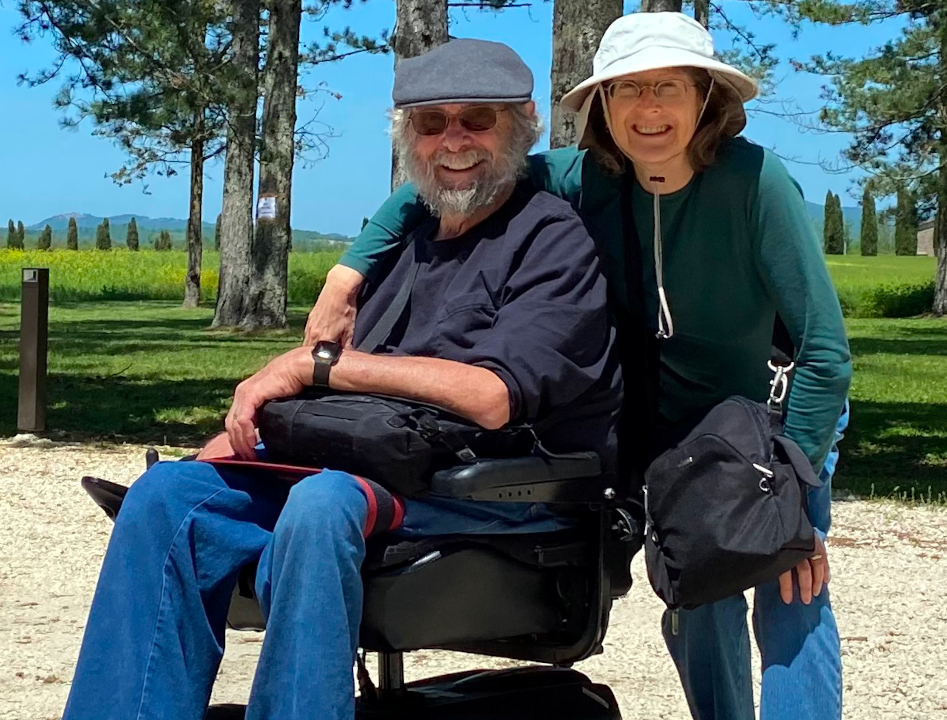 Vincenzo is superb in every way. He is extremely thorough, conscientious and honest …
Samuel & Watkiss – Sicily
Samuel & Watkiss Families
Merton – UK
21st September 2021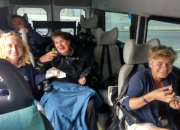 Birgisdottir – Milan
Akureyri – Iceland
15th September 2021 I contacted Accessible Italian Holiday with a very short notice about a transfer from …
Bonelli – Umbria
Gozo – Malta
13rd September 2021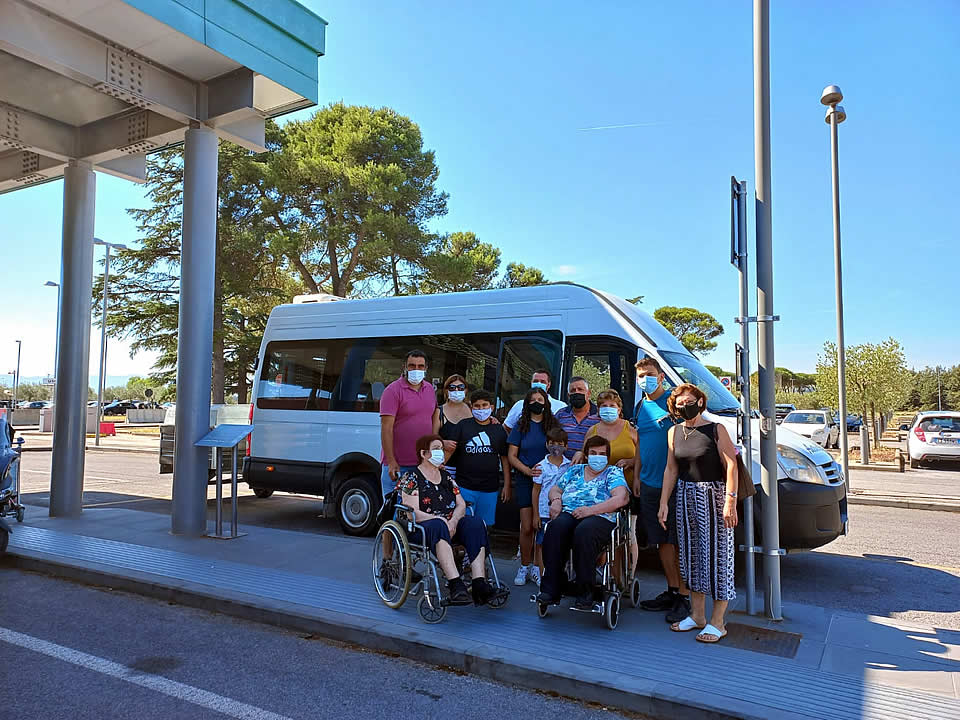 Reifein – Pisa
Atlanta – USA
16th August 2021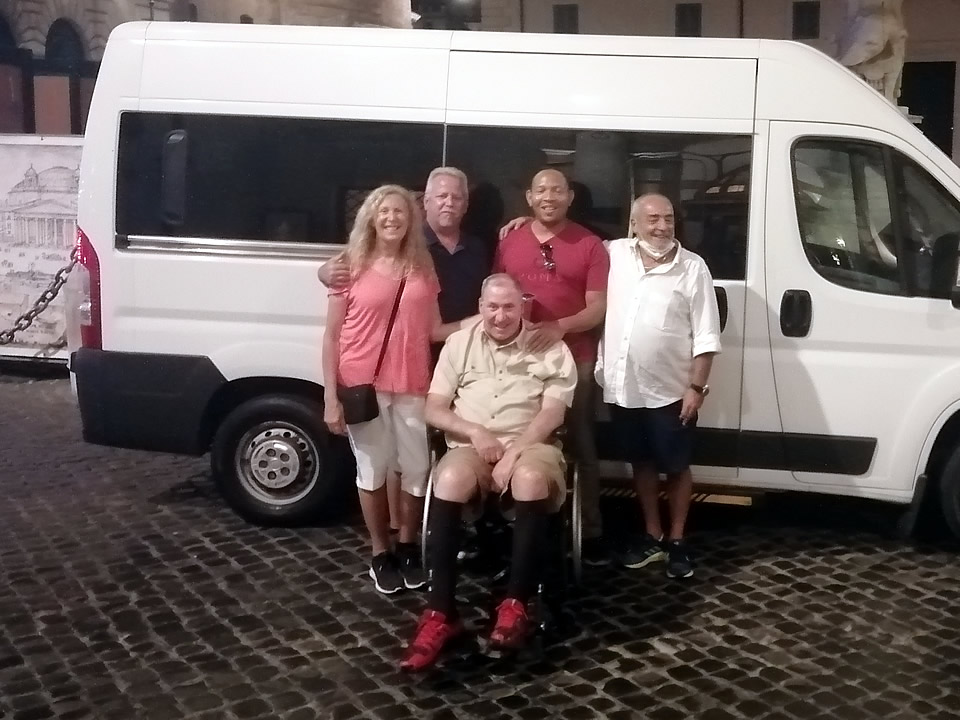 Thompson – Sicily
Triq I Assedju – Malta
20th October 2020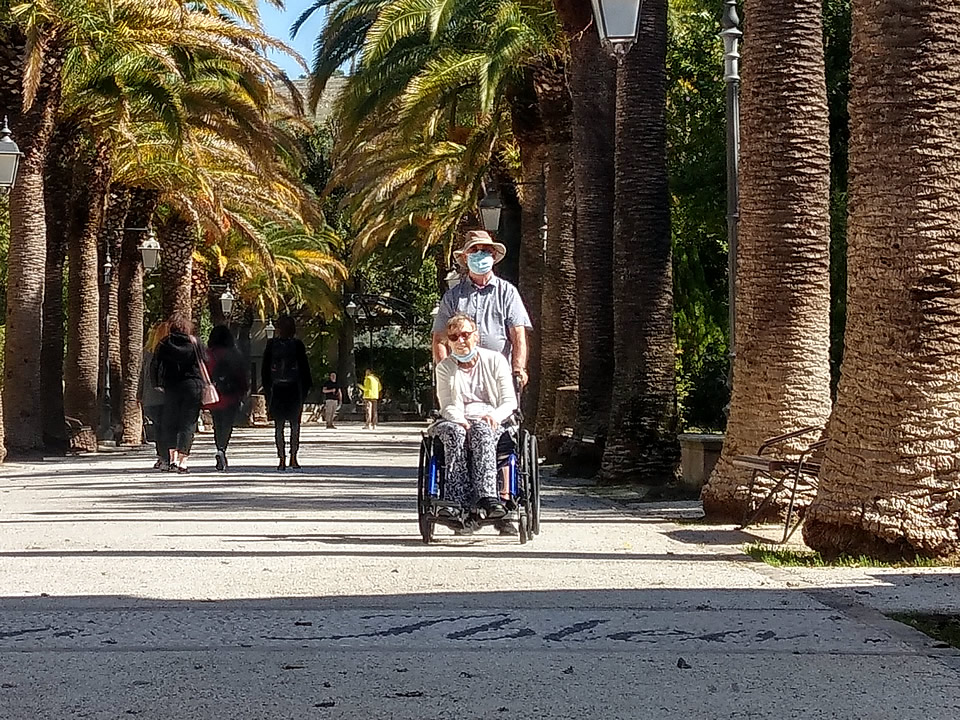 The service provided by Accessible Italian Holiday was exceptional. Vincenzo who …
Brabant – Naples
Sainte-Catherine – France
29th June 2020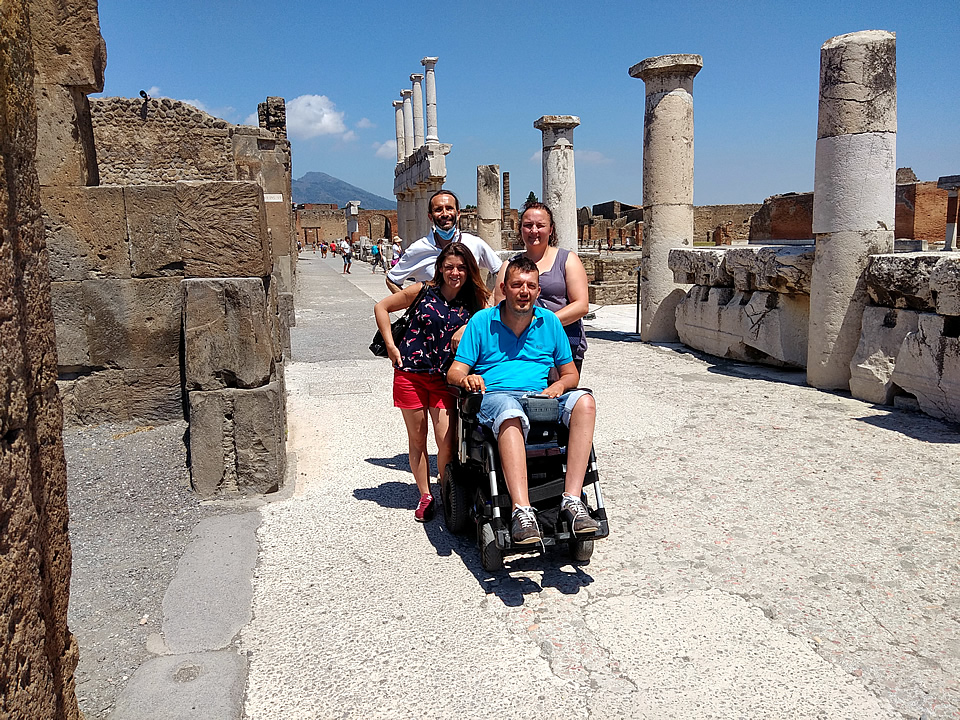 Prydun – Sicily
Hereford – UK
8th March 2020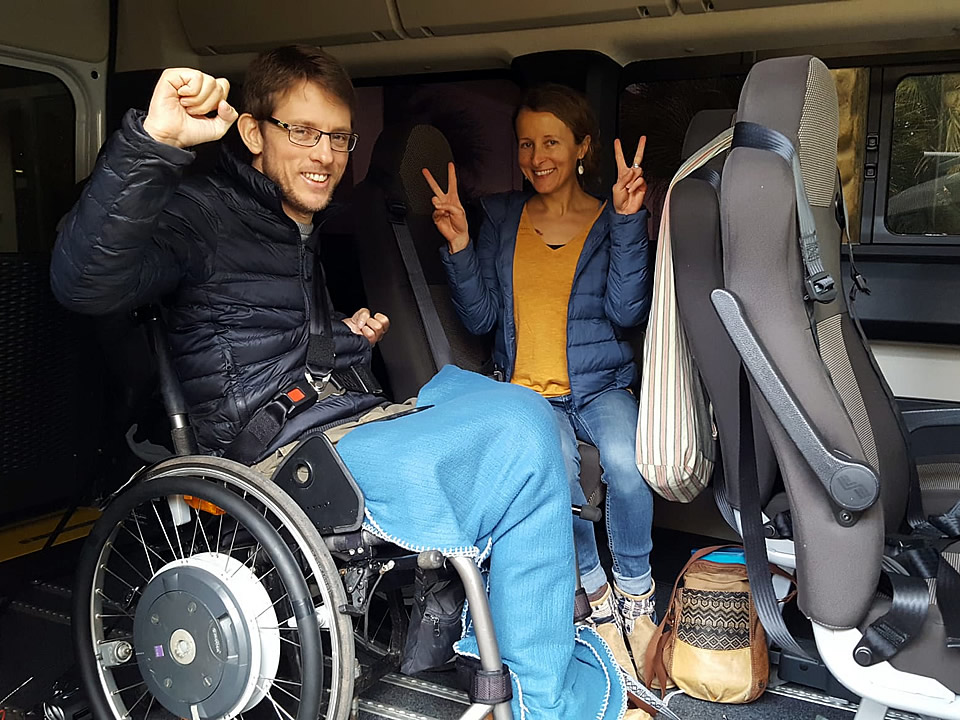 My husband ( who has a spinal cord injury and can't walk ) needed to make a last …
Rudyk – Sorrento
New York – USA
31st October 2019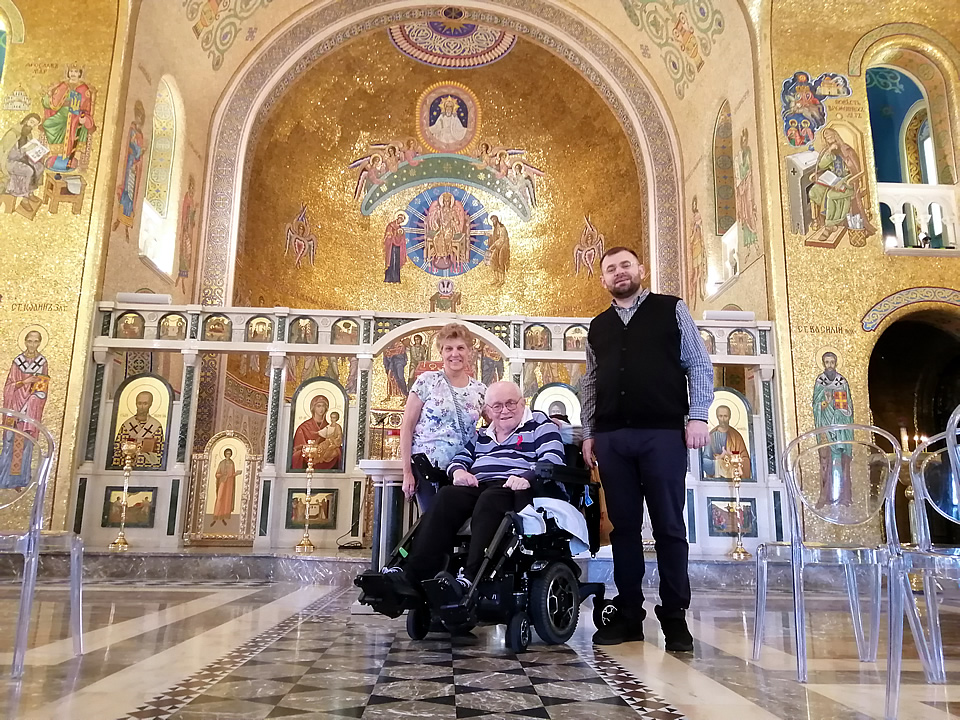 Molski- Sicily
Arizona – USA
19th September 2019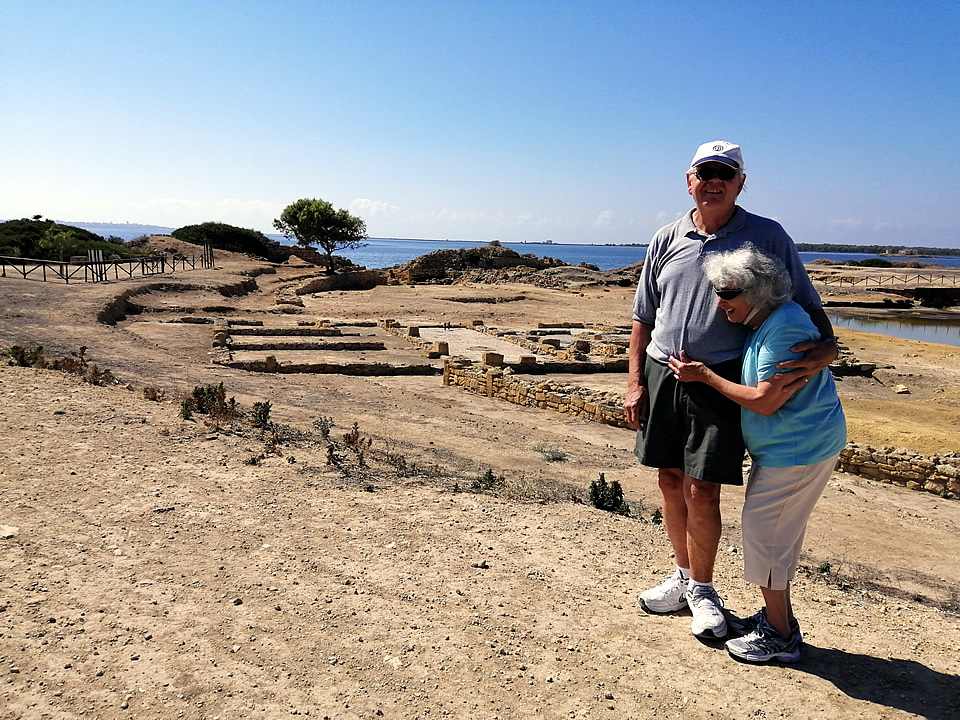 Enzo is a delight to work with. Made helpful suggestions that improved are overall …
Burns – Bologna
Alpharetta – USA
5th August 2019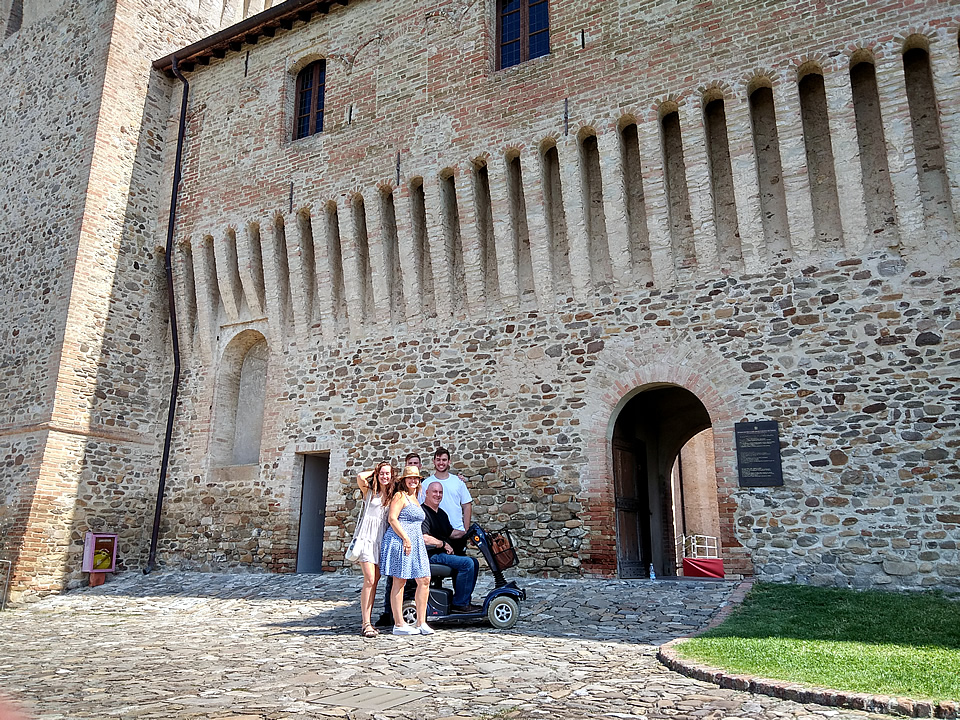 Jones – Rome
Melbourne – Australia
25th July 2019 Raaber – Venice, Lake Como, Florence
Tropiano – Umbria
Philadephia – USA
30th May 2019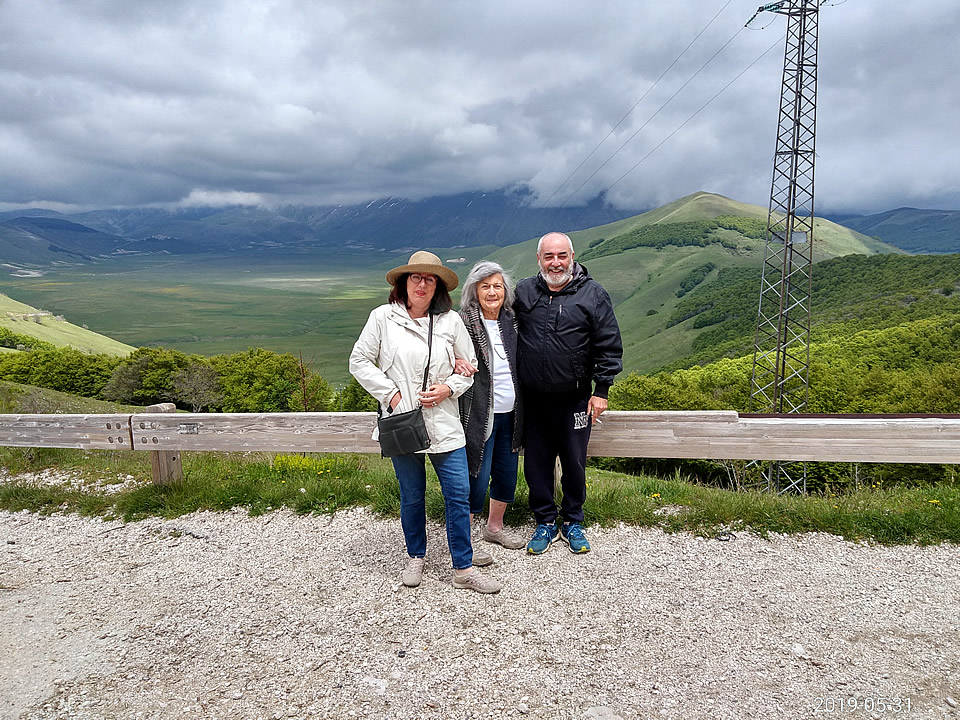 Stapley – Tuscany
Blue Mountains – Australia
17th May 2019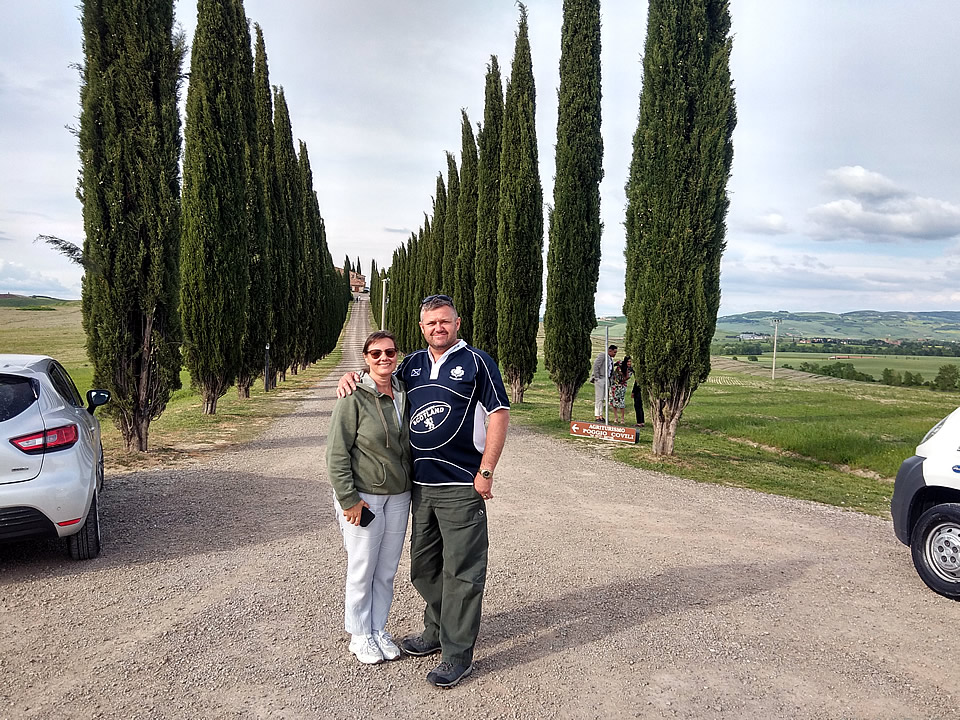 We booked two trips with Enzo, he was wonderful. At all times he made sure we got …
Carreras – France, Swiss & Italy
Miami- USA
26th March 2019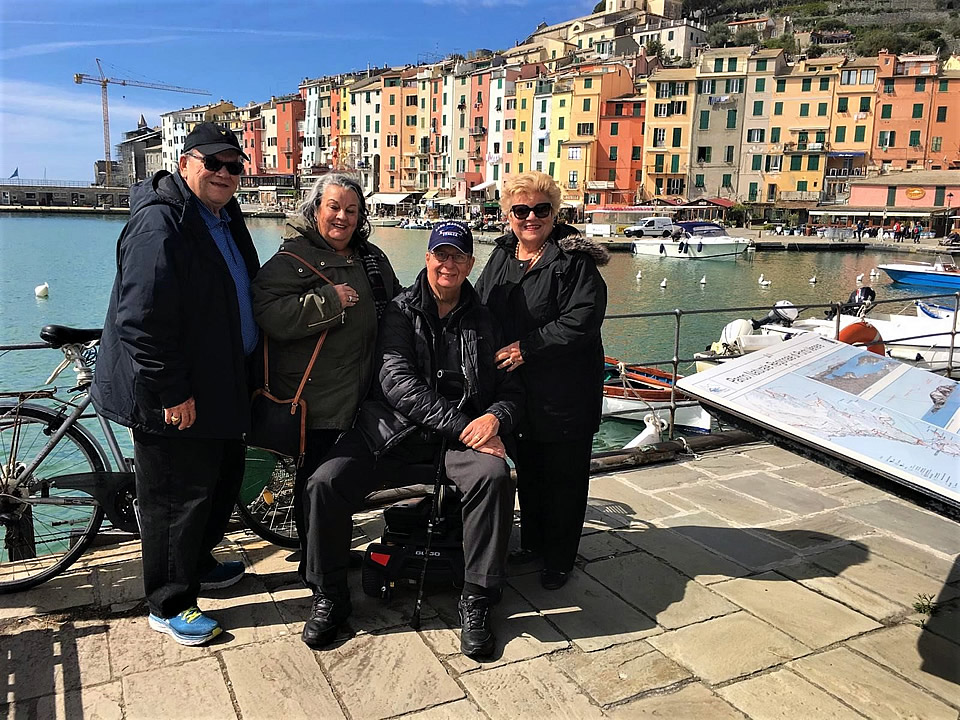 Whittle – Apulia
Cheltenham- UK
19th October 2018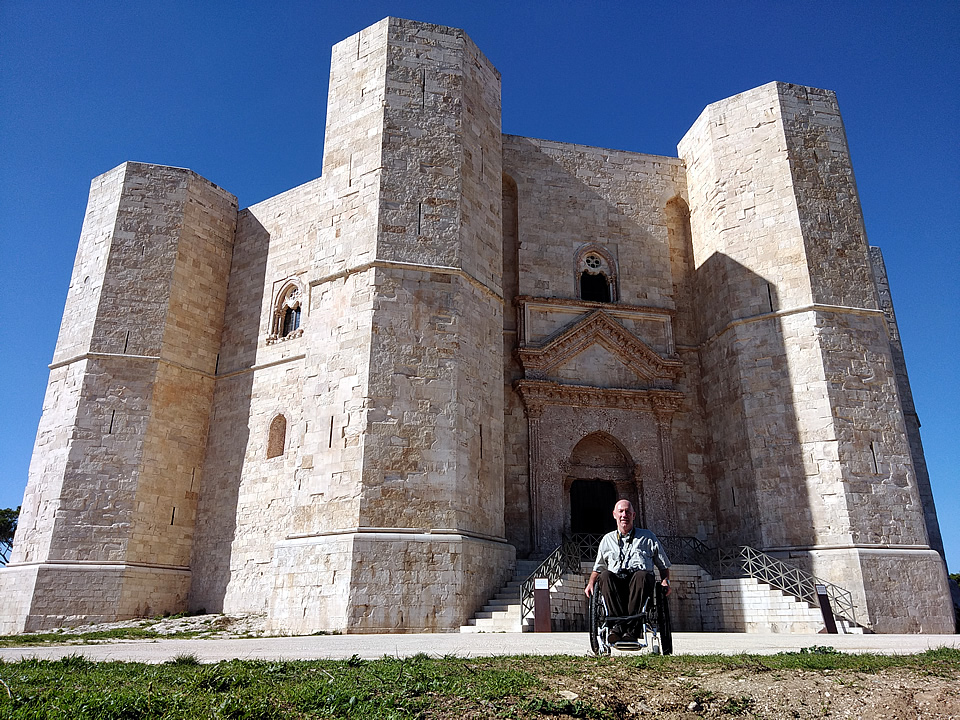 Scheer & Mallett – Apulia
Illinois- USA
5th October 2018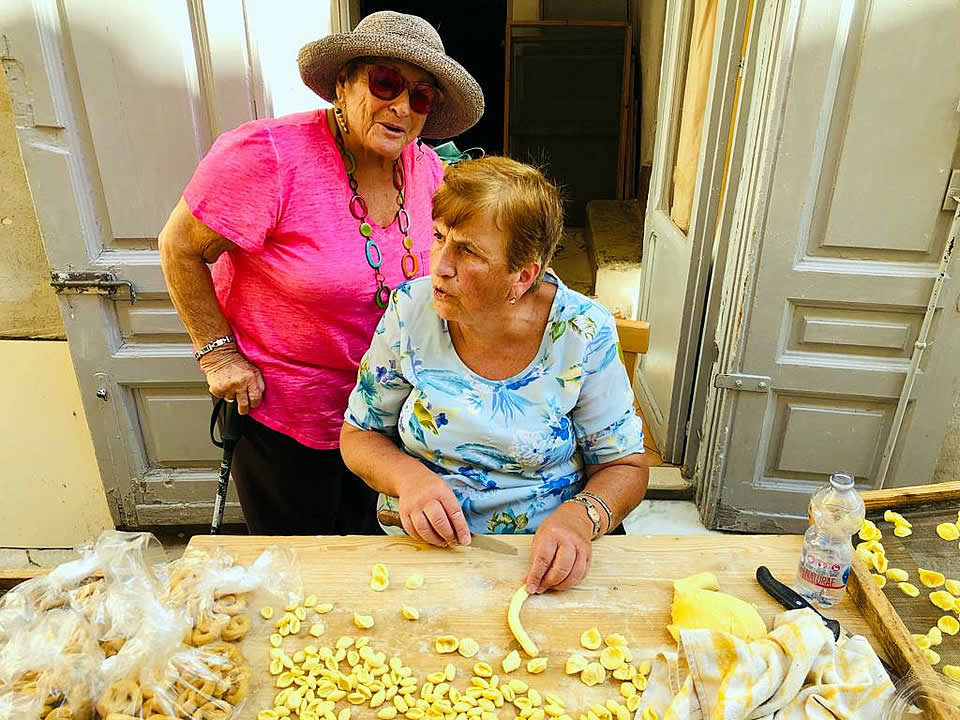 Thank you for a FABULOUS trip. We had so much fun. You were so kind , helpful and …
Totta – Rome
Long Beach – USA
4th October 2018 Our guide was not only an excellent and reliable driver who met us on time …
Pieples – Venice Rome Apulia
Miami- USA
14th September 2018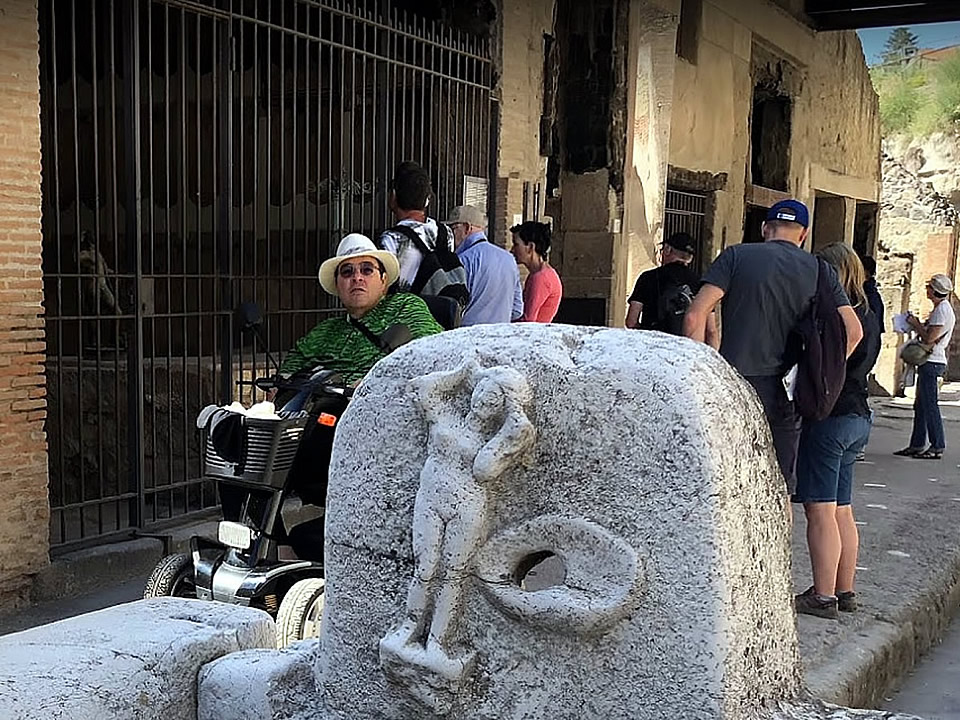 Our family of 4 had a wonderful trip because of Accessible Italian Holidays. Here …