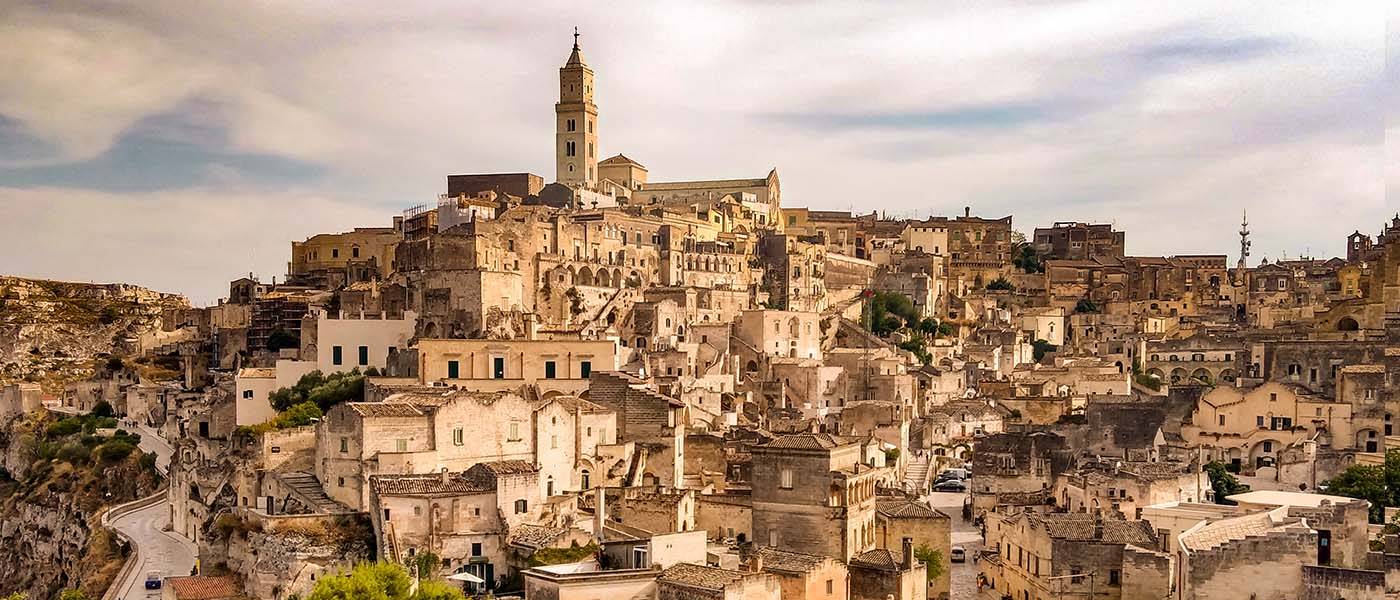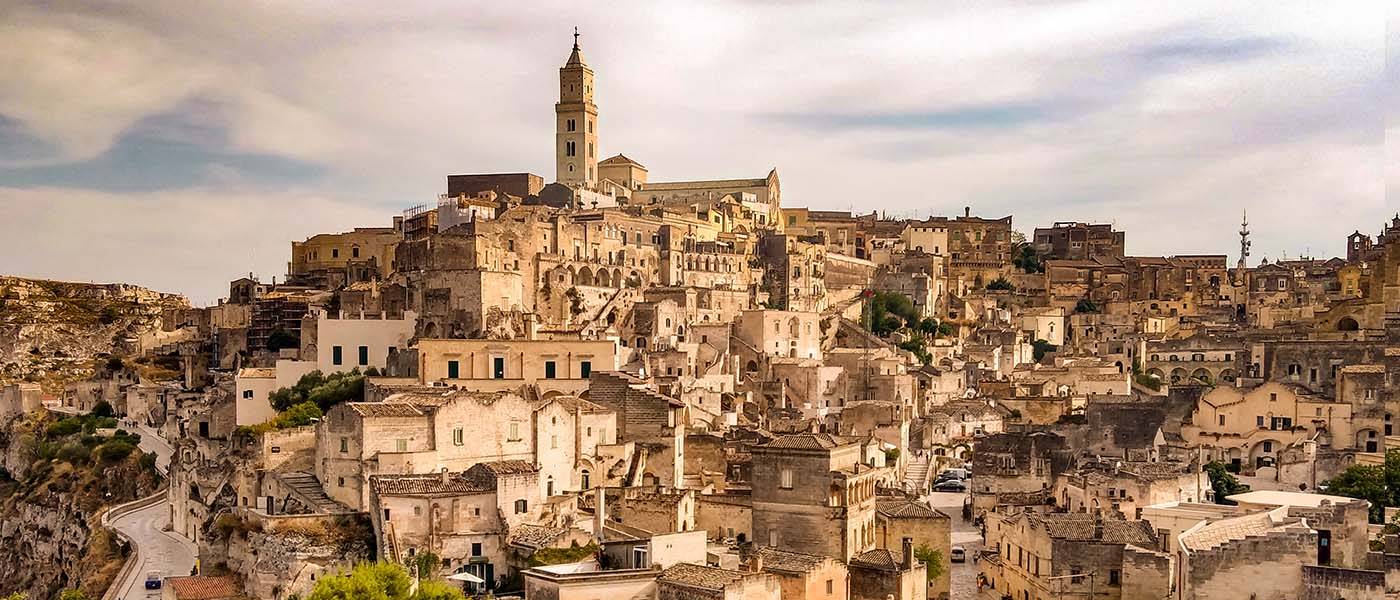 Matera Wheelchair Accessible Tours
Matera Wheelchair Accessible Tours
Matera Wheelchair Accessible Tours Apulia Excursions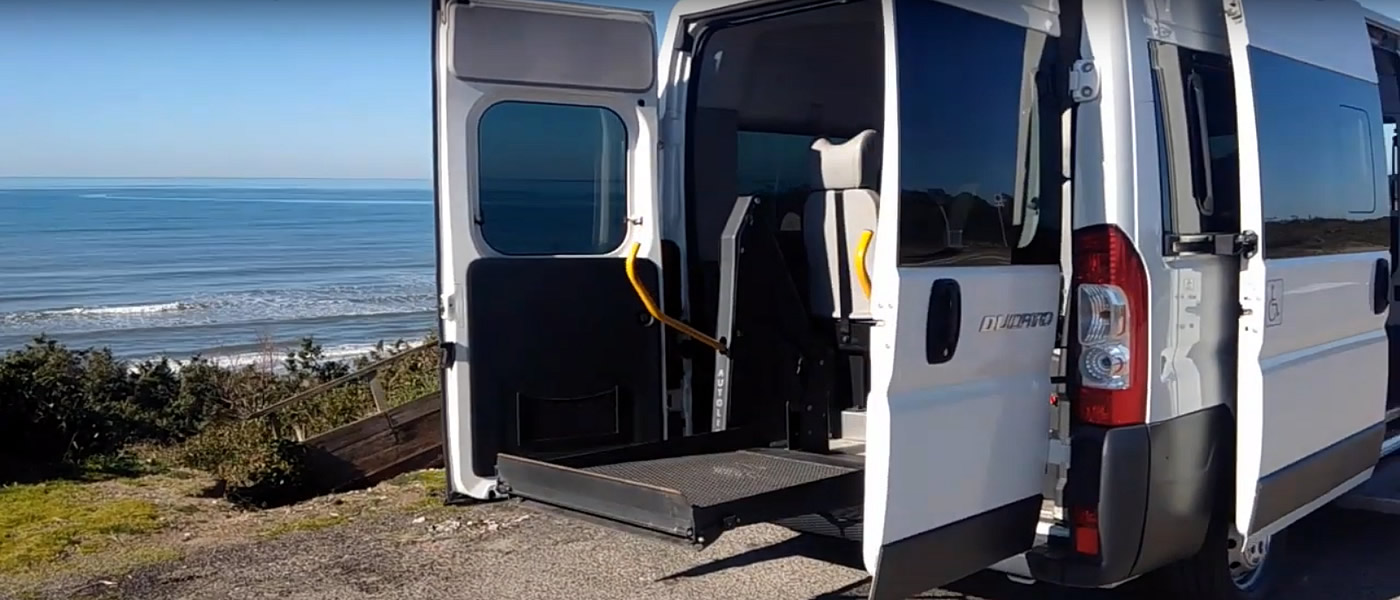 Our Adapted Van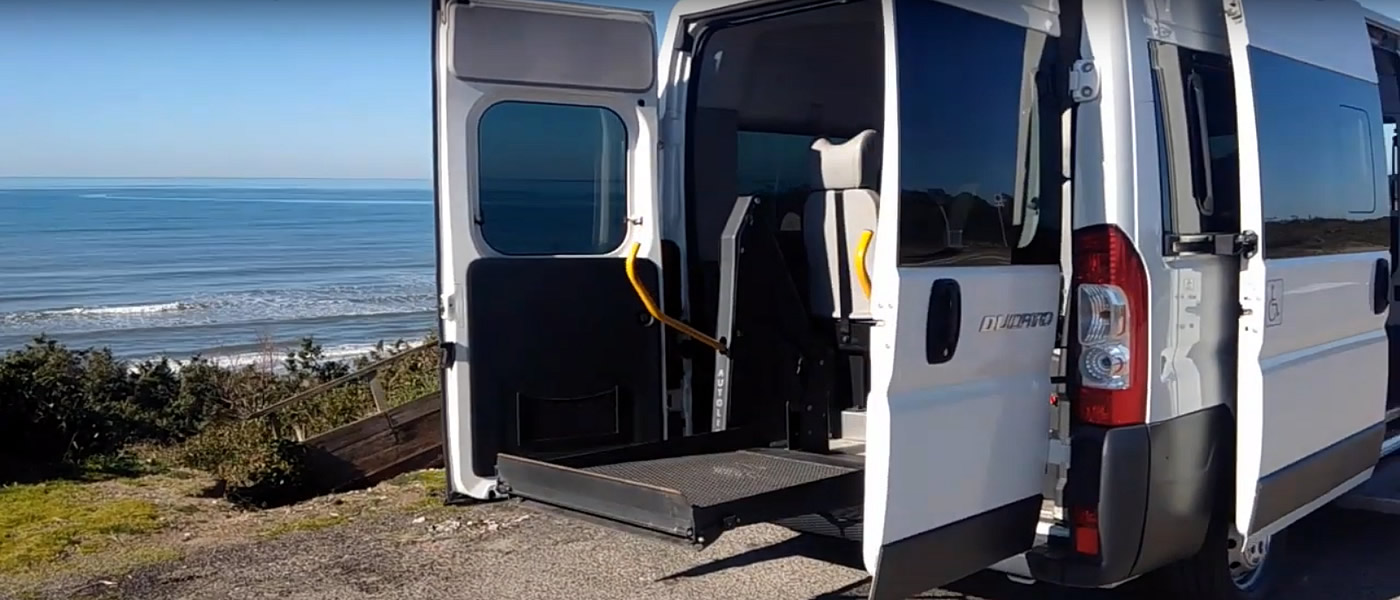 Matera wheelchair accessible tours although not part of the Apulia region, we have inserted in Apulia Accessible Tours being a few kilometer from its borders.
His one of the most interesting, unusual and memorable tourist destinations in Italy.
In the remote southern region of Basilicata, still little-visited by foreign travelers, Matera wheelchair accessible tours it is a town famous for its extensive cave-dwelling districts, the Sassi.
A walk through Matera's historic center will transport visitors back into a past long-forgotten.
The zone was already inhabited during the Paleolithic Era, when the first settlements were established in these calcarenite grottoes.
The terrain around Matera, so evocative as to earn the nickname "The Second Bethlehem", has impressed writers, artists and directors for centuries; you may recall that Mel Gibson chose to film The Passion of the Christ here.
Touring Matera
Matera wheelchair accessible tours a dense lattice of narrow streets and alleyways fill up with the lights of the evening, giving off the impression that one is strolling through a Nativity Scene of papier-mâché.
This is Matera wheelchair accessible tours, European Capital of Culture 2019, where the Rupestrian churches and uber-famous Sassi, the very peculiar settlements carved into the rock, were named a UNESCO World Heritage
Site in 1993. Until the 1950s, Matera was a source of shame for Italy, a place of poverty, malaria and high rates of infant mortality, where people lived in caves without electricity, running water or sewage.
Carlo Levi's book Christ Stopped at Eboli raised awareness of the desperate conditions people were living in and about half of the 30,000 population were moved to new homes in the modern part of the city between 1953 and 1968.
The Casa Grotta di Vico Solitario is touristy and gets crowded with tour groups but it's worth a look to see how people lived in these caves in the 18th century.
The entire family, on average six members, including animals like mules, chickens, and pigs lived together in the cave and it has been furnished how it would have been.
On the top of the hill of the city there's the Cathedral which offers an amazing view of the "Sasso Barisano".
This church is dated back at the XIII century and rose on the remains of an older church: Sant'Eustachio.
The first rupestrian churches date back to the High Middle Ages, when the monasticism become popular in the catholic community of that age.
These places of worship are dig into the tuff rock and they are a distinctive tract of all Matera's territory: crypt, hermitage, basilicas and monastery are scattered all around the urban fabric of the Sassi, throughout the precipices or on the Murgia plateau.
Booking & Travel
Matera wheelchair accessible tours.
Unmissable visit at it with our Apulia Accessible Tours.
Specifically tailored to wheelchair users, reduced mobility persons and disabled with an adapted van.
Apulia Wheelchair Accessible Services
Apulia Wheelchair Friendly Hotels