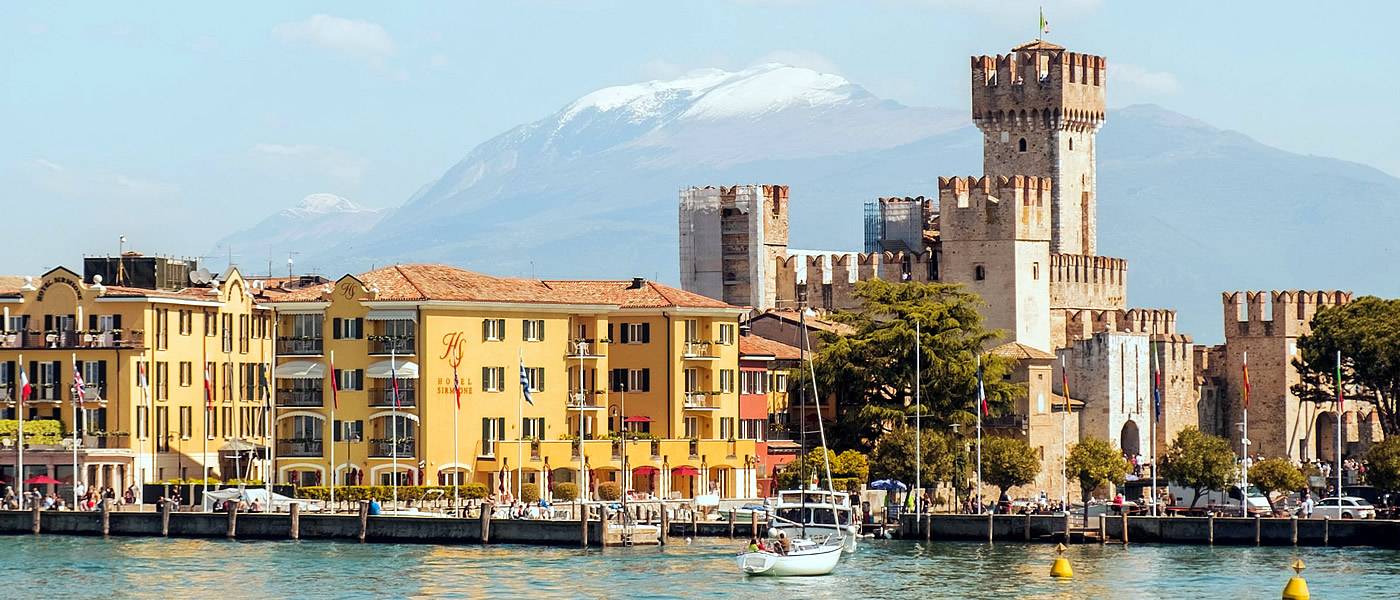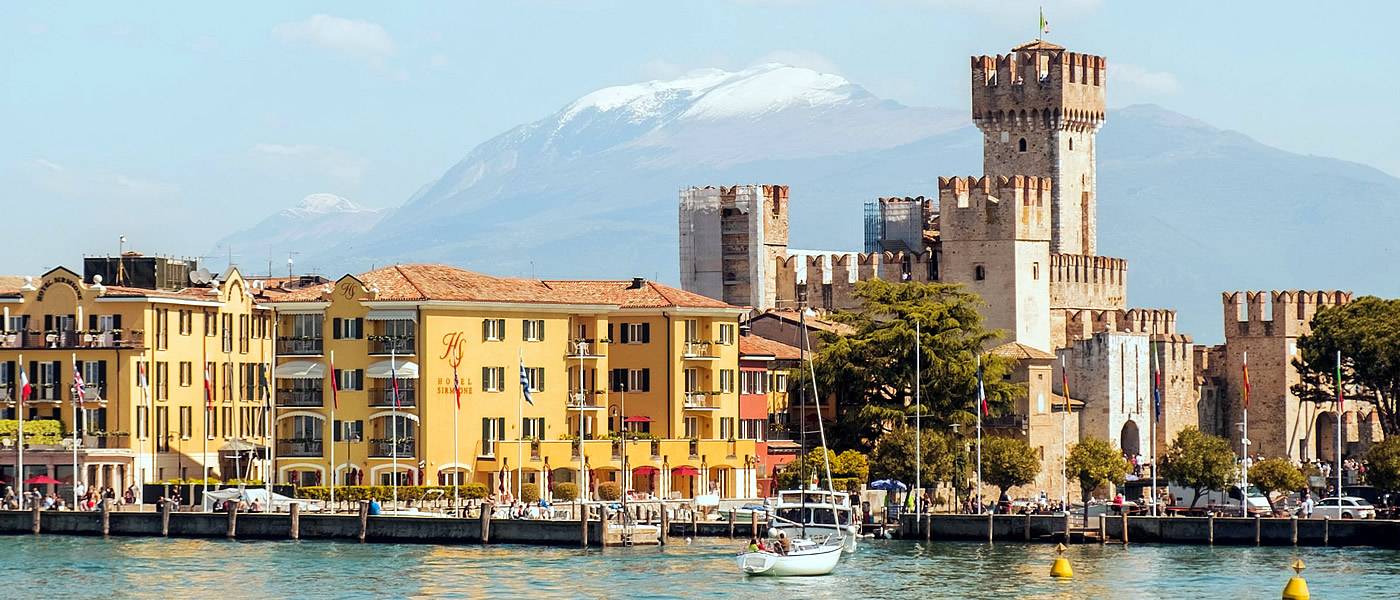 Sirmione Wheelchair Accessible Tours
Sirmione Wheelchair Accessible Tours
Sirmione Wheelchair Accessible Tours Lake Garda Day Trip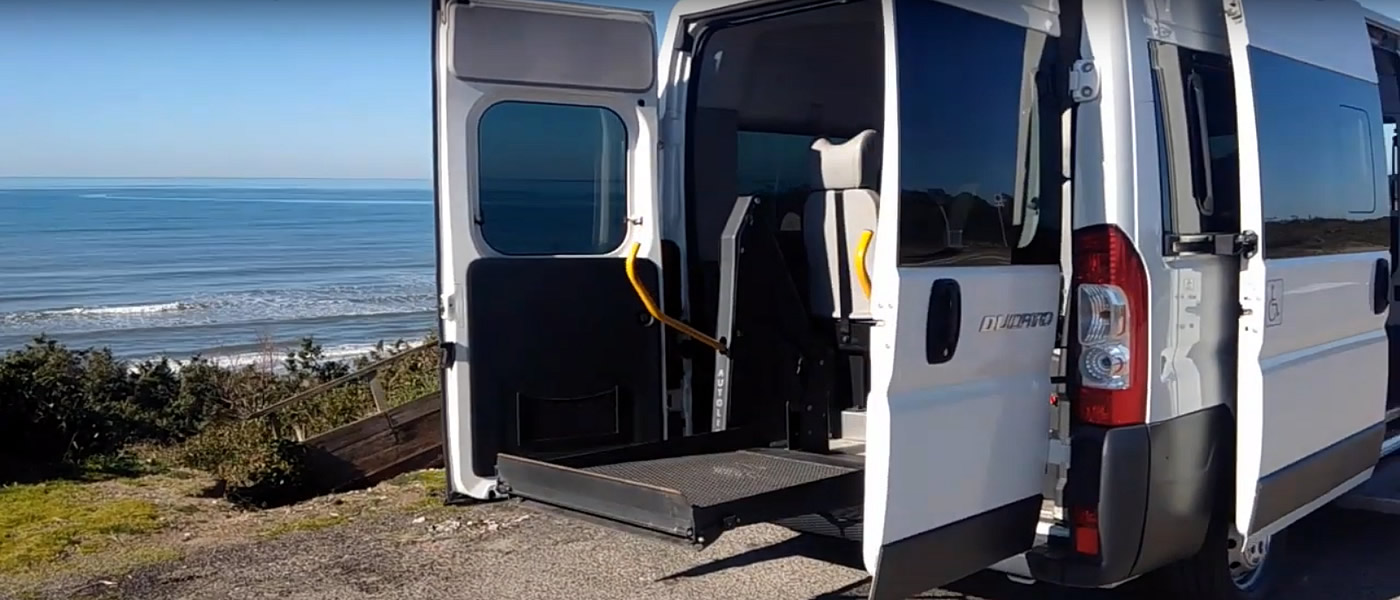 Our Adapted Van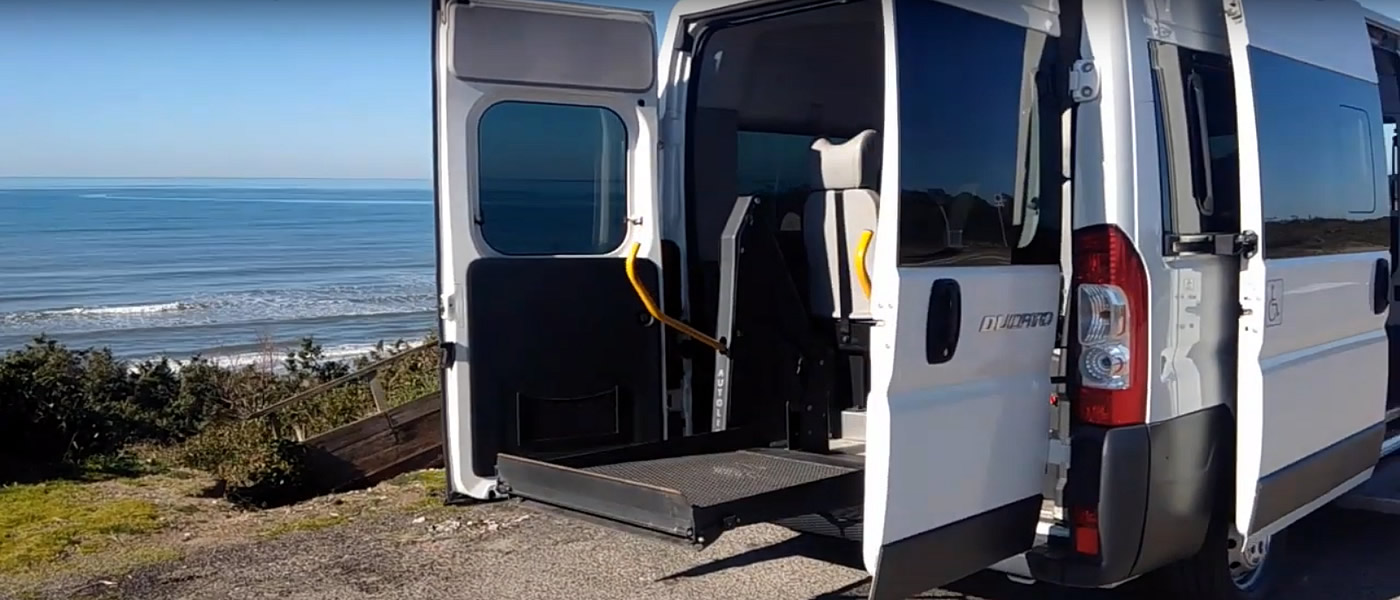 Sirmione wheelchair accessible tours
Sirmione wheelchair accessible tours, with thousands of visitors flooding in each day to view the picturesque peninsula.
Its strategic position near the southeastern corner of the lake and the defensive qualities of the peninsula meant that it was of military importance over the years.
Lake Garda Sirmione wheelchair accessible tours the beauty of the setting also meant that it was, and still is, a popular place for people to visit.
Rich Romans, for example, built holiday villas on the end of the peninsula, of which one still exists, the Grotto of Catullus.
The eventful history of the penisula has had many hights and lows, but Sirmione has never lost its magic.
Be they Romans or Cimbrians, Goths or Avars, Scaligers or Venetians, all where touched by its fabulous charm.
The island is like an arm and the water mirrors its luminous image.
The Romans had built two castles, two harbours, a settlement and the gigantic villa that rises on rocks and powerfully towers on the lake.
On the foundations of the old eastern harbour, the Scaligers later built their famous fortress: a charming, graceful yet strong and imposing bultwark, one of the most beautiful buildings in the word.
The numerous villas, churches such as Santa Maria Maggiore's and San Pietro in Mavino's, the wonderful frescoes, unique portals, belfries, battlements, arches and columns, the hamlets of Lugana and Colombare, wich like inviting gardens lead to the center of the town, all are slats of the fan known as Sirmione.
Sirmione, however, is something more.
Lake Garda Sirmione wheelchair accessible tours is simple and complex, young and old, full of life and movemeunt but also silent and contemplative, the Eldorado of water sports and a dreamy village in the twilight.
Sirmione is like a fan with many slats, but it remains unique in its essence.
The city center is characterised by the narrow alleys with the walls of stone, offering its visitors romantic and suggestive views.
Sirmione is famous also for it's thermal water with it's healing properties.
Booking & Travel
Sirmione wheelchair accessible tours.
Unmissable visit at it with our Lake Garda Accessible Tours.
Specifically tailored to wheelchair users, reduced mobility persons and disabled with an adapted van.
Lake Garda wheelchair accessible Services
Lake Garda Wheelchair Friendly Accessible Hotels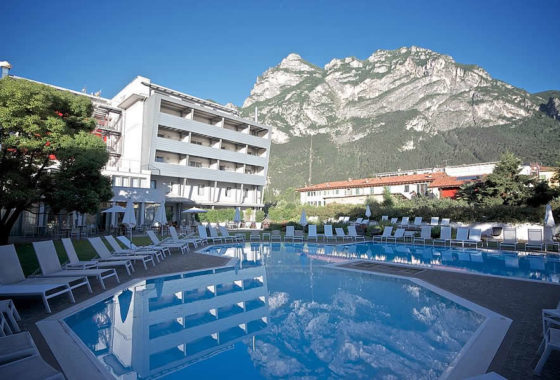 Lake Garda
Trentino Alto-Adige
Lake Garda, Italy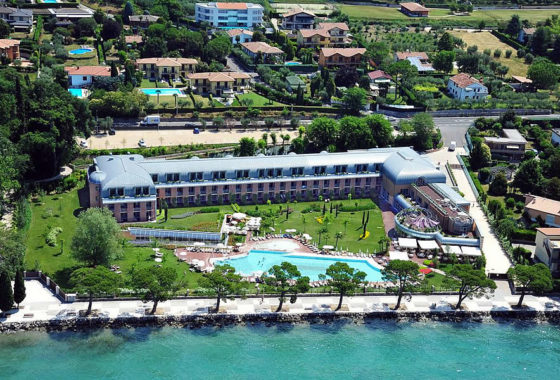 Lake Garda
Malcesine ( Lake Garda )
Veneto, Italy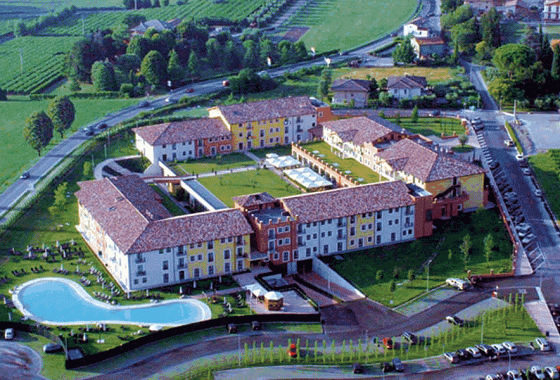 Lake Garda
Lazise ( Lake Garda )
Veneto, Italy