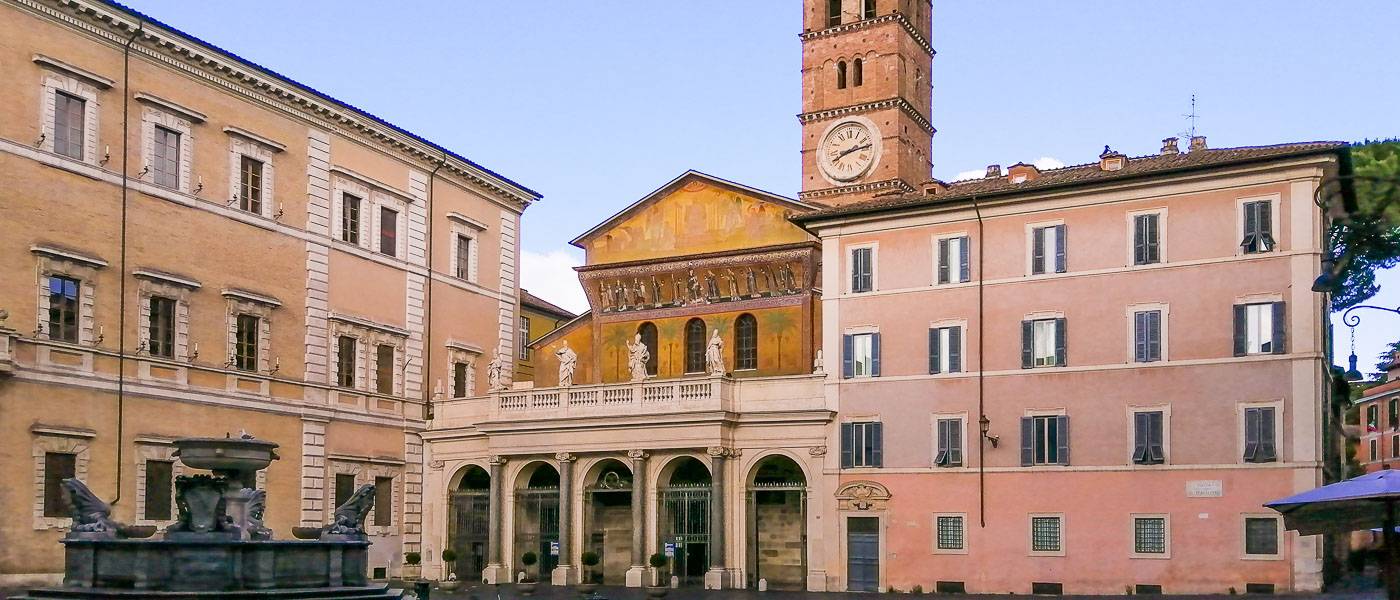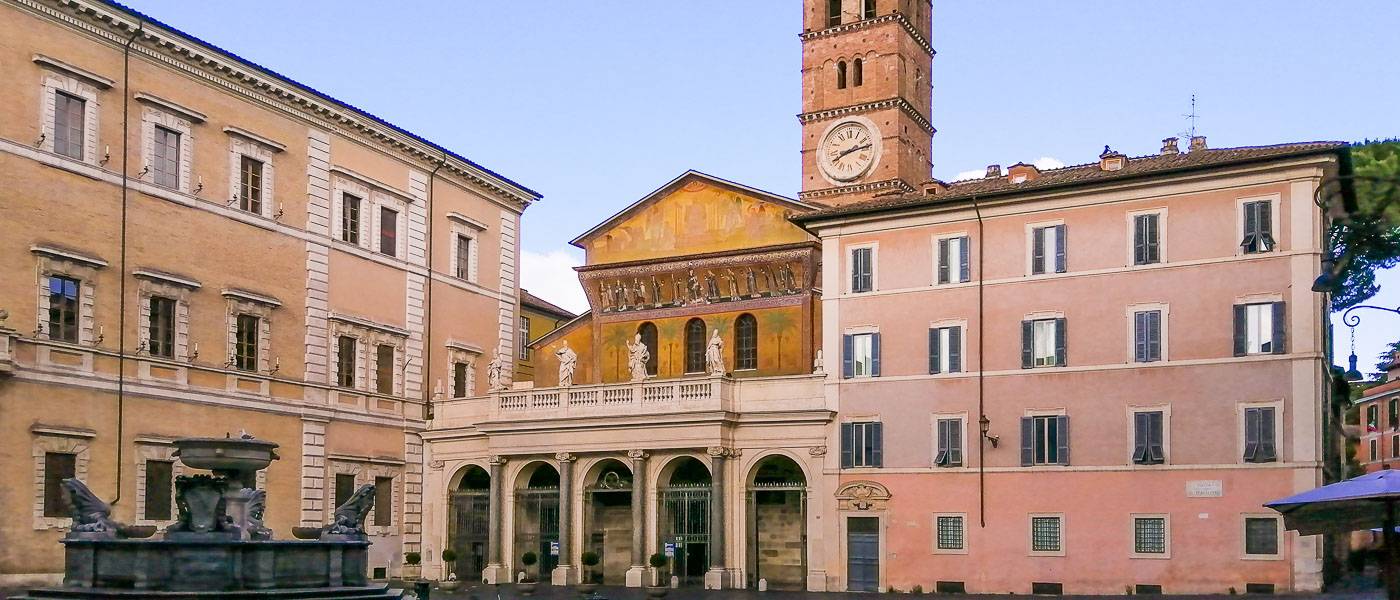 Trastevere Wheelchair Accessible Tours
Trastevere Wheelchair Accessible Tours
Trastevere Wheelchair Accessible Tours Rome Excursions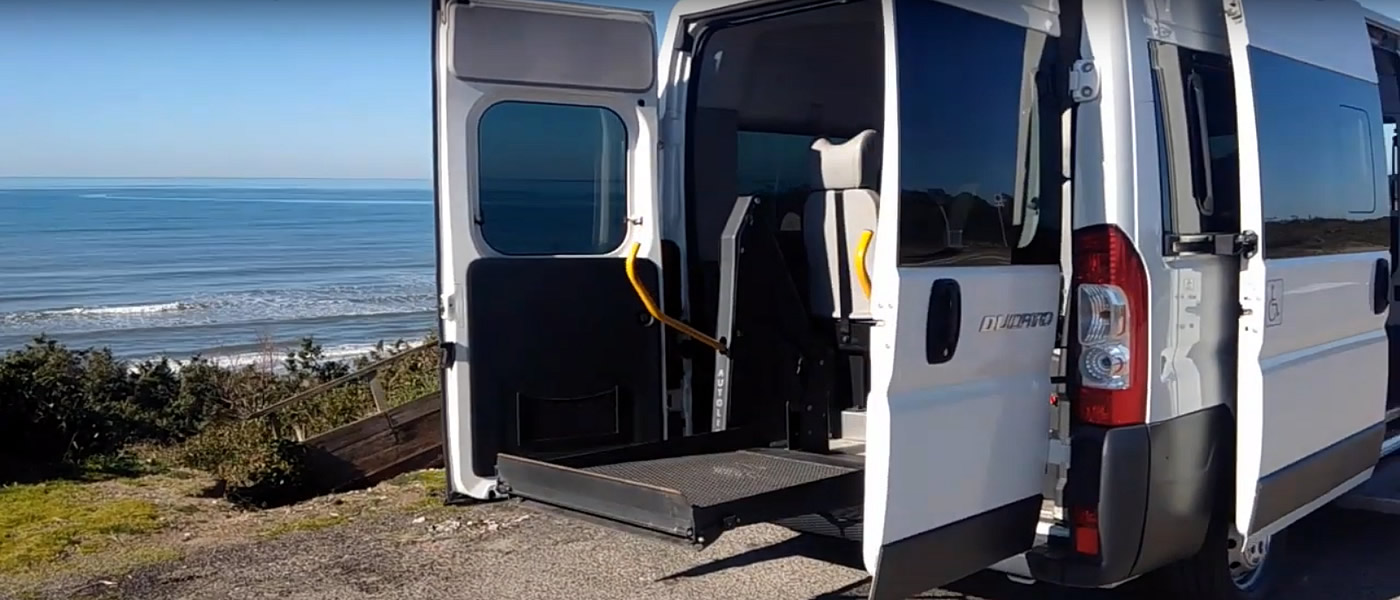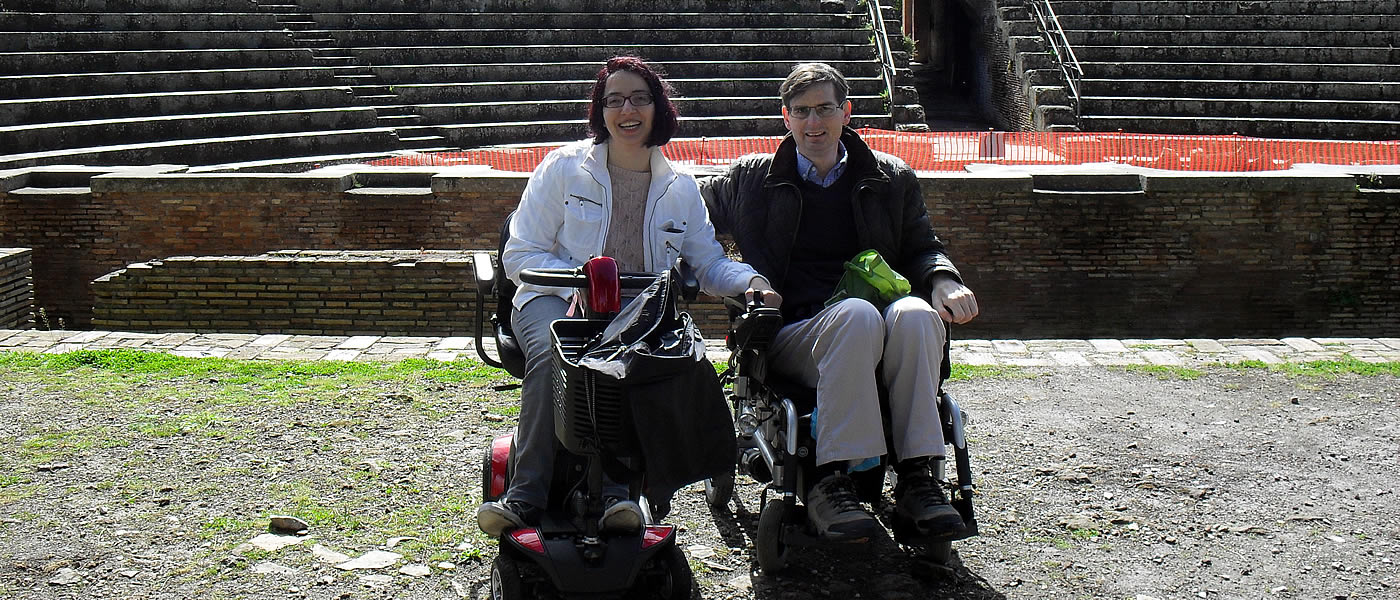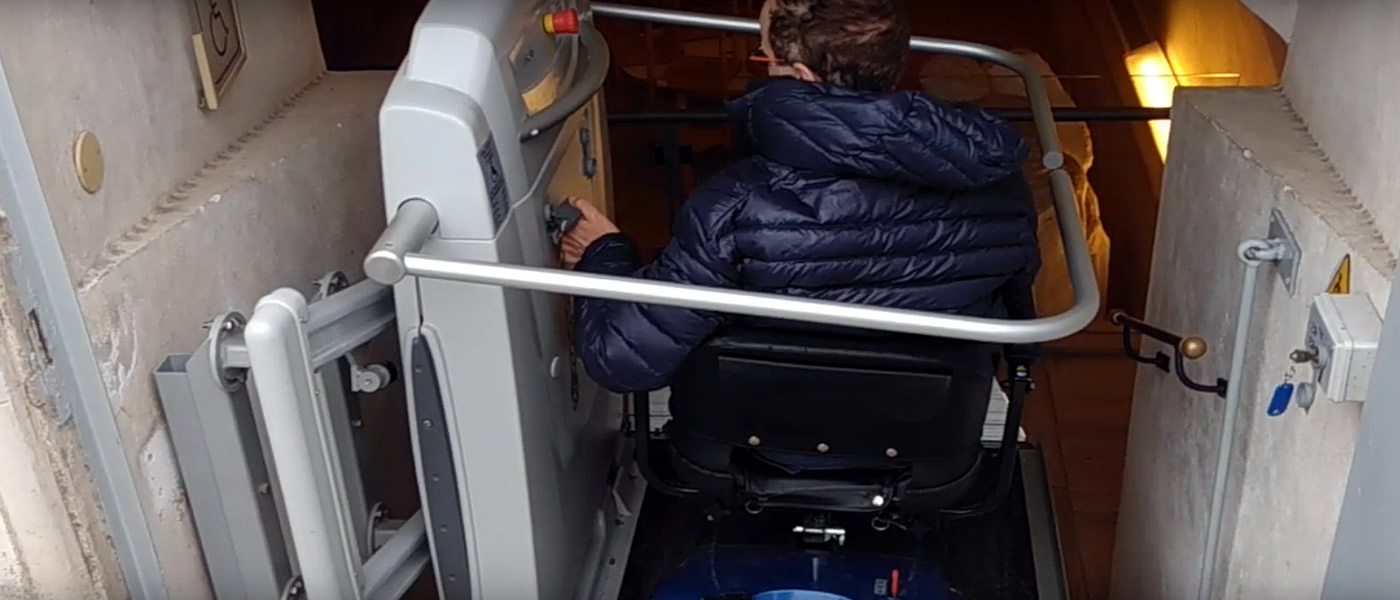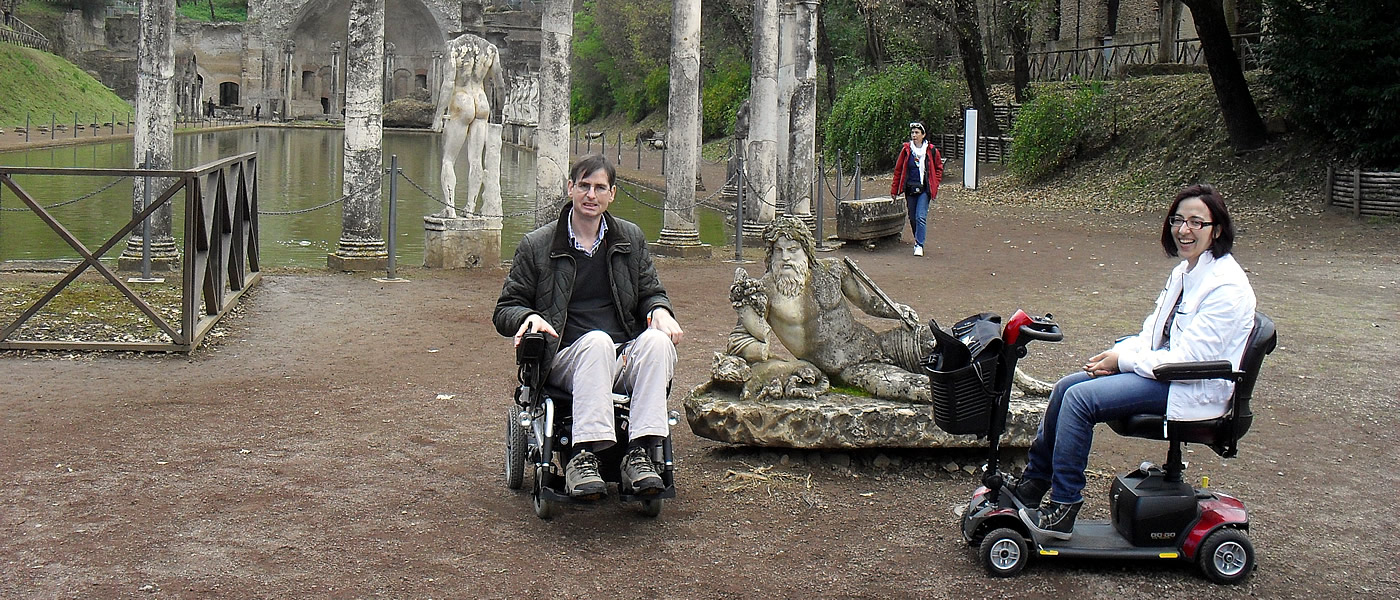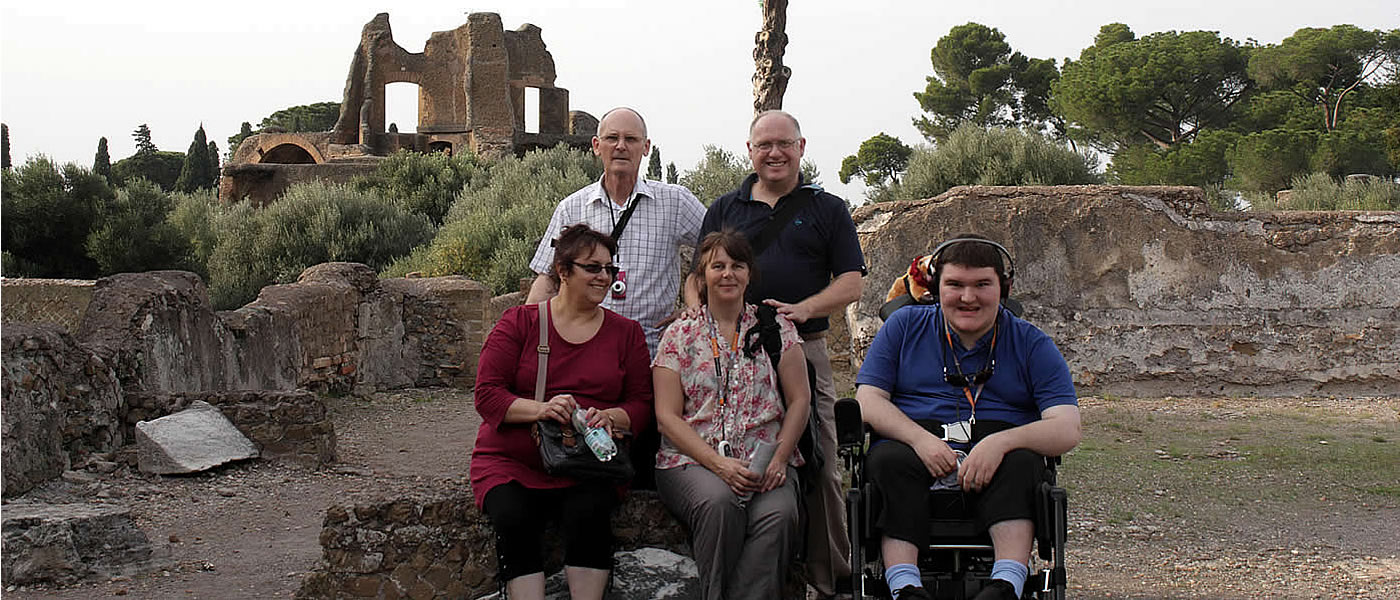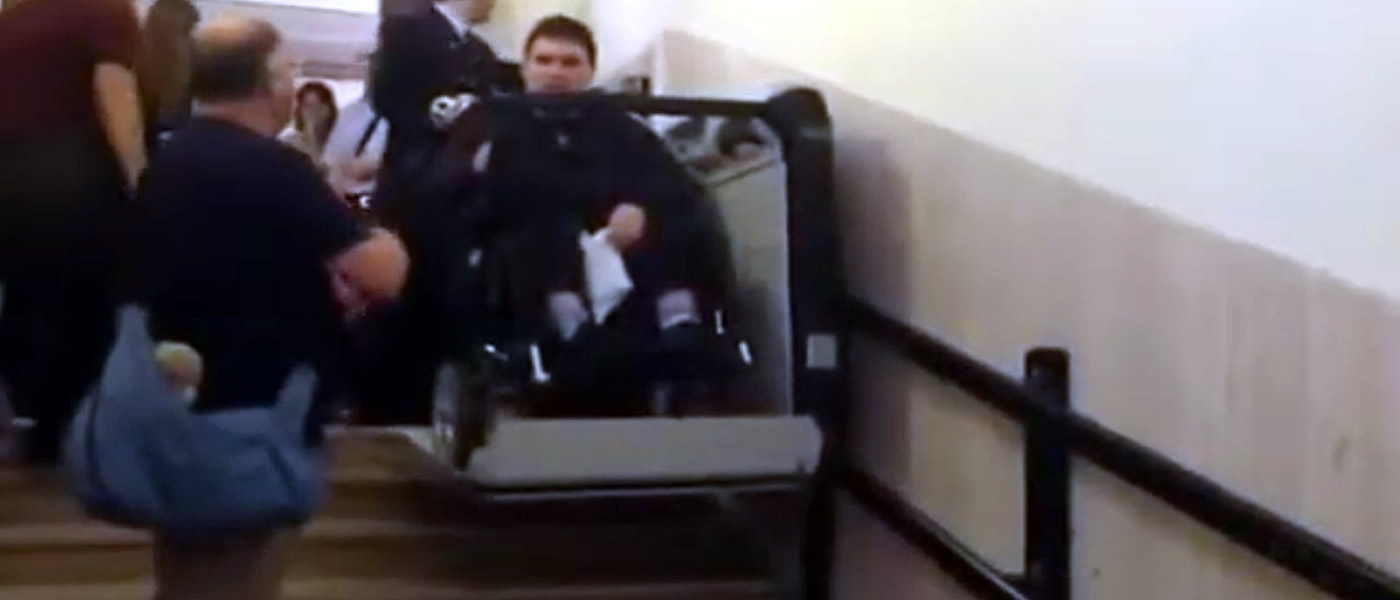 Our Adapted Van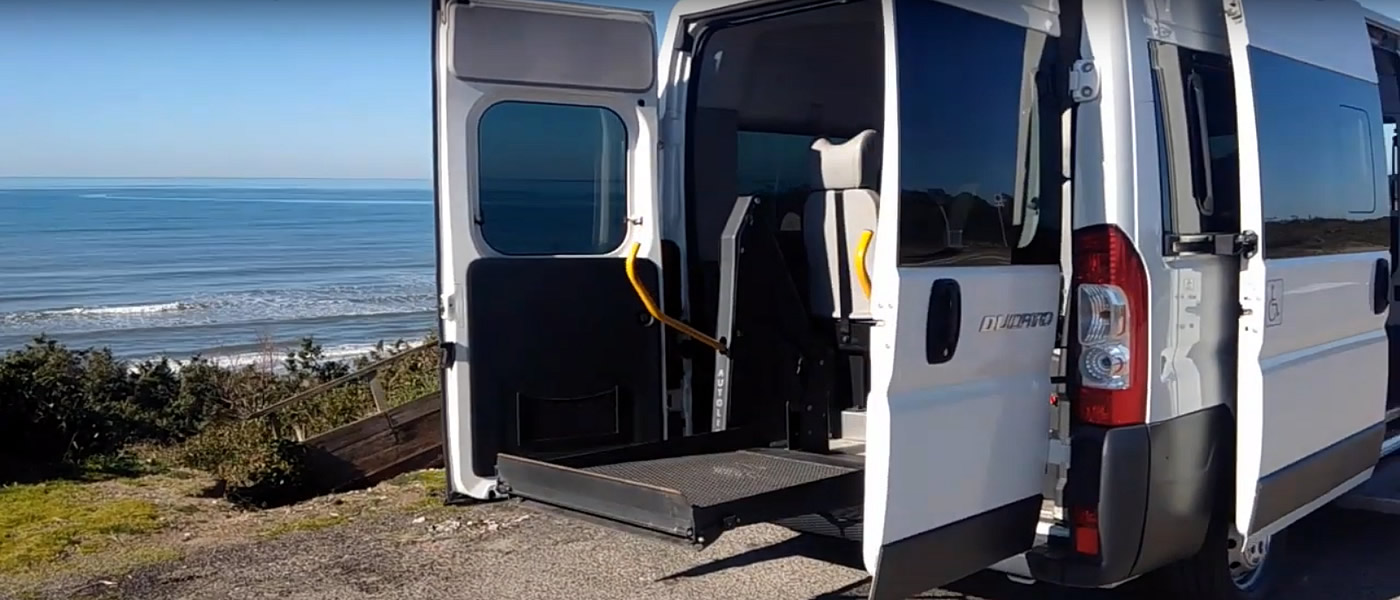 Ancient Ostia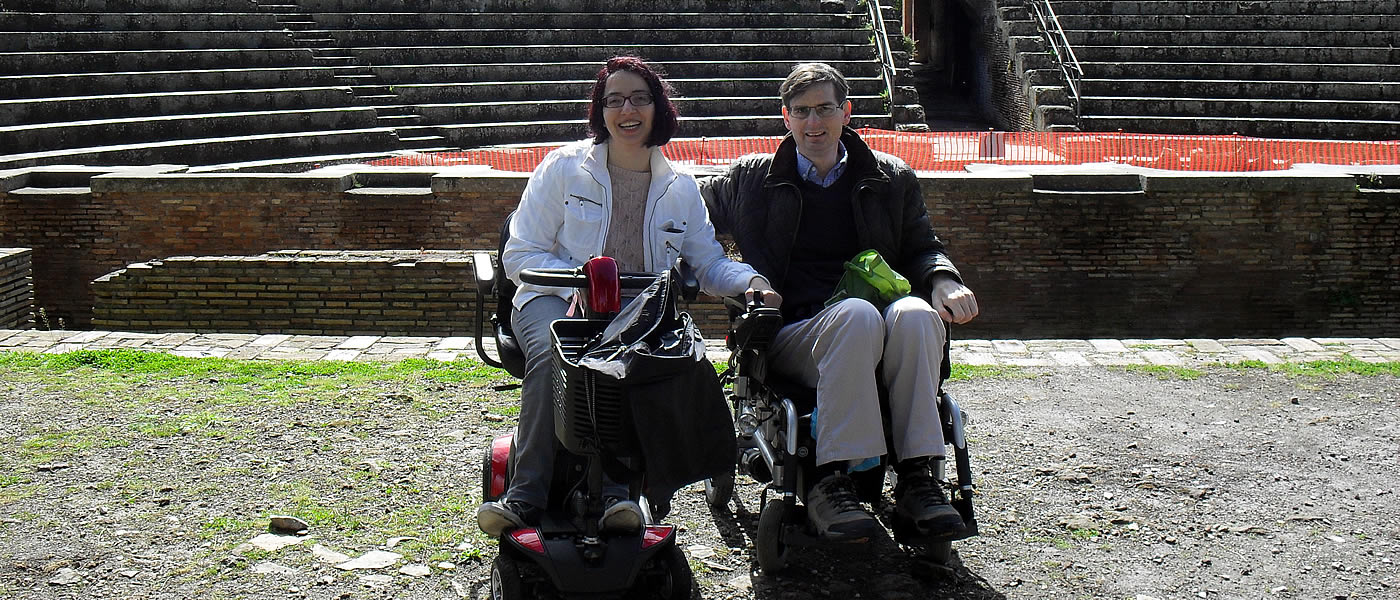 Borghese Gallery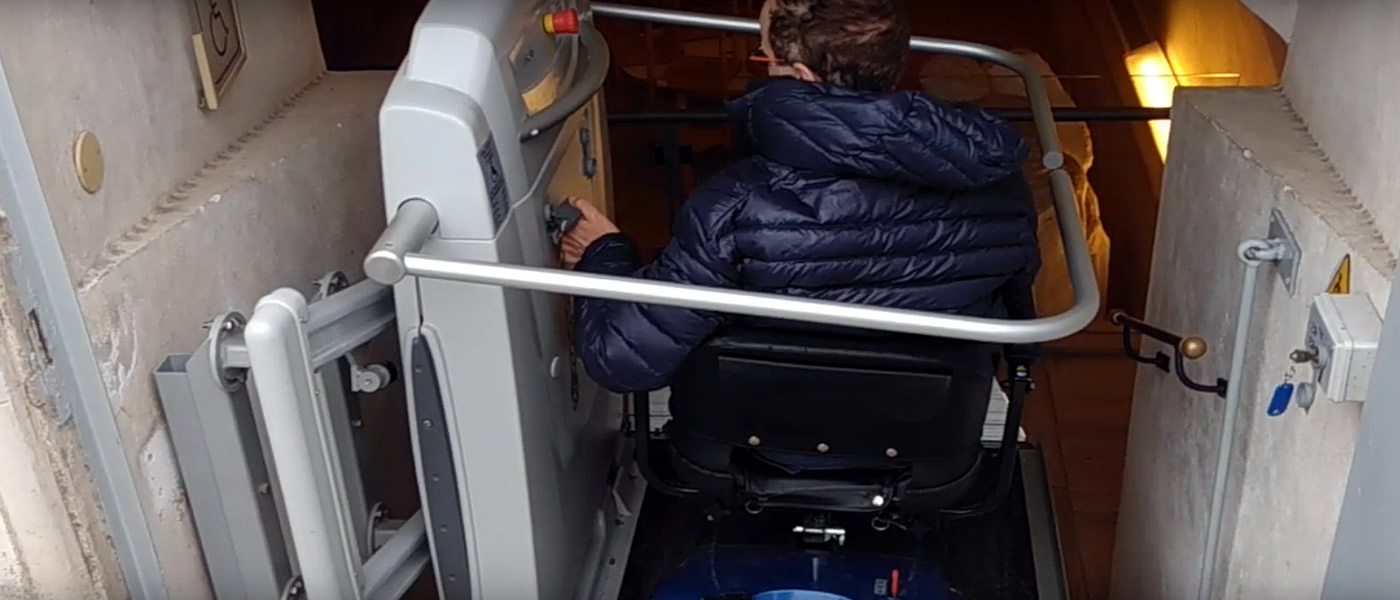 Hadrian Villa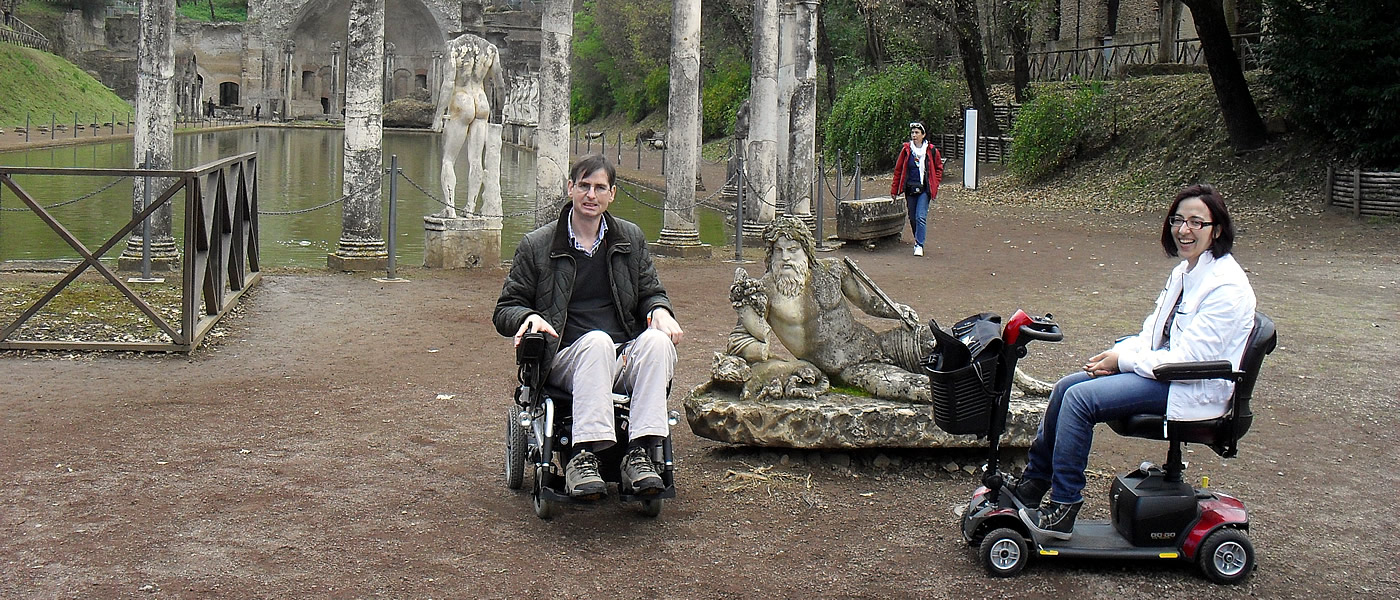 Termini Train Station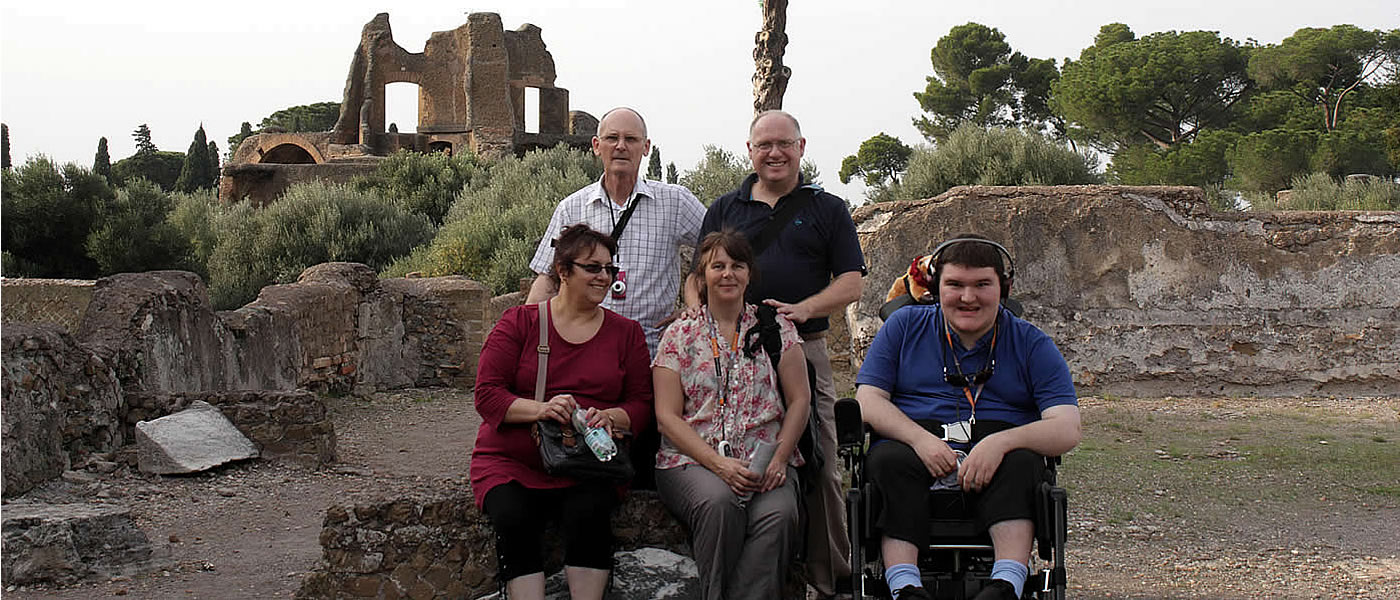 Vatican Museums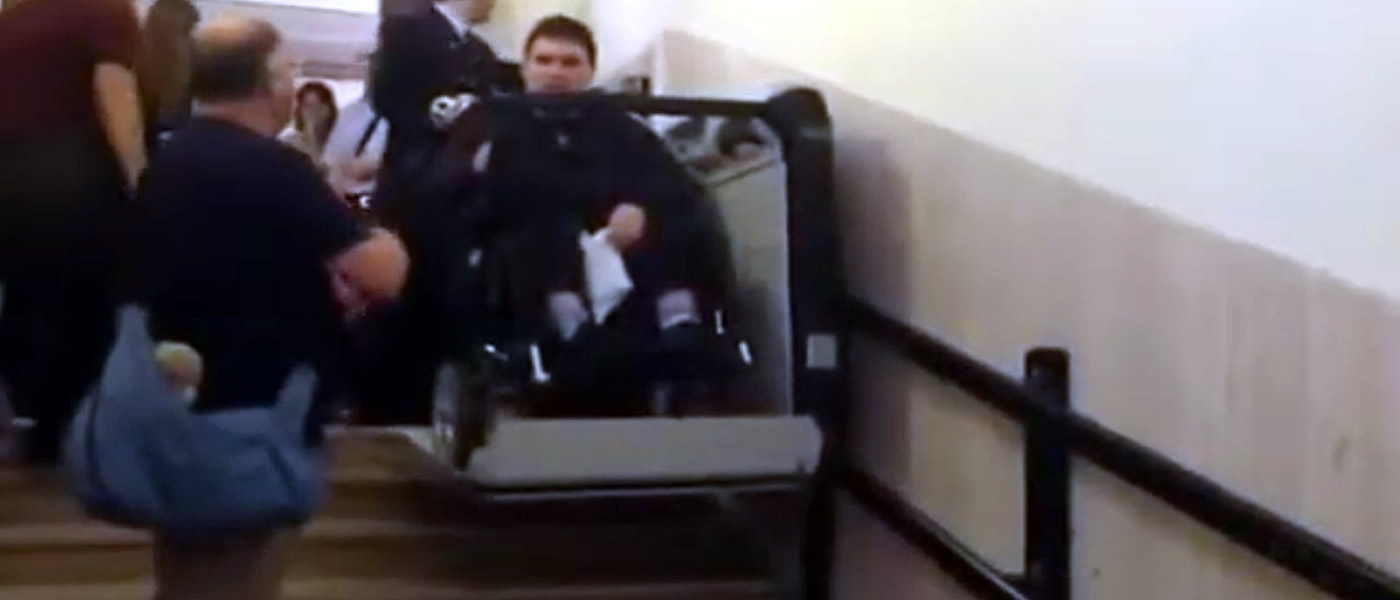 Trastevere Wheelchair Accessible Tours
Trastevere wheelchair accessible tours, is a picturesque medieval area located on the west bank of the Tiber.
Mostly residential and characterized by narrow, cobbled streets, medieval-era dwellings.
The neighborhood has traditionally attracted artists, so it's possible to find unique gifts in its boutiques and studios.
The history in Trastevere is hiding around every corner, all you have to do is take a walk.
The heart of Trastevere wheelchair accessible tours is Piazza di Santa Maria in Trastevere.
A pedestrianised square piazza lined with restaurants and pricey bars, faded palazzi and the church of Santa Maria in Trastevere.
The steps surrounding the pretty central fountain are a popular hang-out spot for a non-typical crowd.
Heading up the lane to the right of the church, and choosing one of the right-hand turnings, you enter into the maze of narrow lanes Trastevere wheelchair accessible tours heart.
Plants scramble down walls from garden terraces, washing hangs out to dry, and chipped Virgin Marys look down from shrines on street corners.
Private Trastevere Wheelchair Accessible Tours
Disabled friendly Trastevere wheelchair accessible tours with a professional guide.
Accessible Italian Holiday provide a safe and a full accessible tours around it at previewed itineraries.
Visit this rich and fascinating land with a specialized tourist guide.
Adapted van transportation specifically designed for disabled tourists traveling on holiday to Trastevere in Rome.
Touring Trastevere
The history in Trastevere wheelchair accessible tours is hiding around every corner, all you have to do is take a walk.
When the sun goes down, that does not mean that the fun that Trastevere has to offer will stop.
Trastevere wheelchair accessible tours hosts plenty of nightlife.
Whether you would like to sit in the piazza and catch up with friends.
Enjoy listening to live music or visiting the plethora of various bars and restaurants.
Trastevere has just as much going on at night as it does during the day.
Booking & Travel
Trastevere wheelchair accessible tours.
Unmissable visit at it with our Rome Accessible Tours.
Specifically tailored to wheelchair users, reduced mobility persons and disabled with an adapted transport.
Rome Wheelchair Accessible Services
Rome Wheelchair Friendly Accessible Hotels
Day - Venice, Tuscany
Sacramento - USA
5th May 2022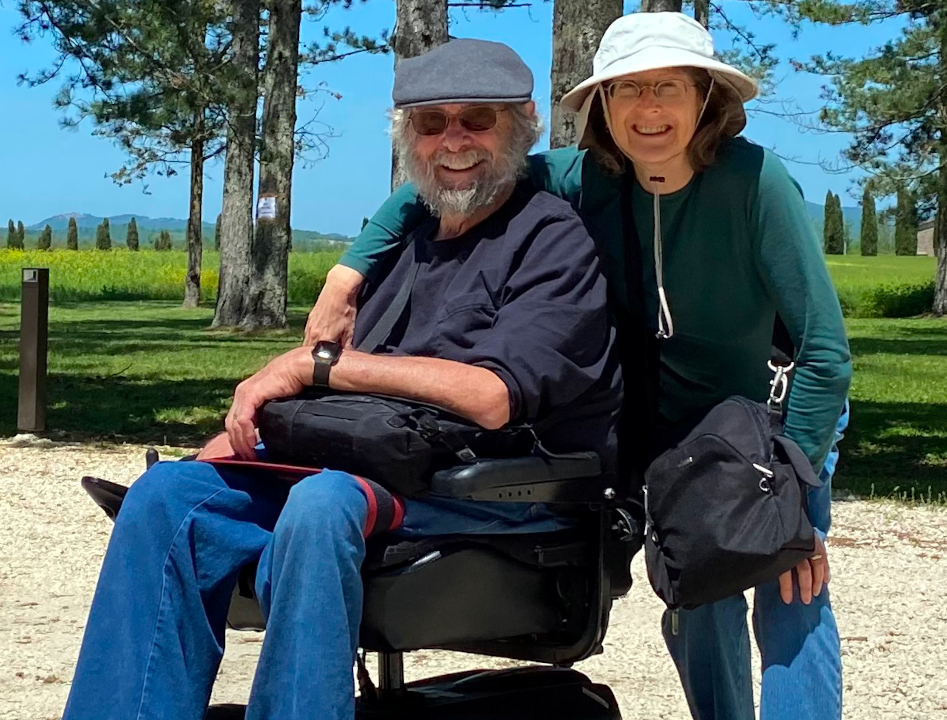 Vincenzo is superb in every way. He is extremely thorough, conscientious and honest ...
Samuel & Watkiss - Sicily
Samuel & Watkiss Families
Merton - UK
21st September 2021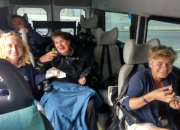 Birgisdottir - Milan
Akureyri - Iceland
15th September 2021 I contacted Accessible Italian Holiday with a very short notice about a transfer from ...
Bonelli - Umbria
Gozo - Malta
13rd September 2021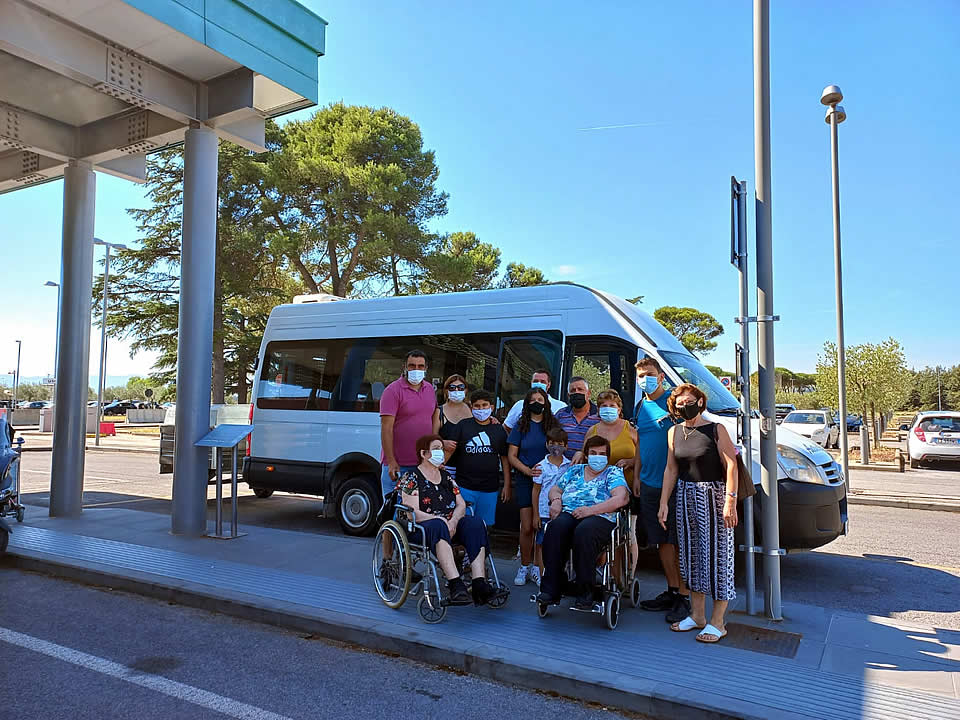 Reifein - Pisa
Atlanta - USA
16th August 2021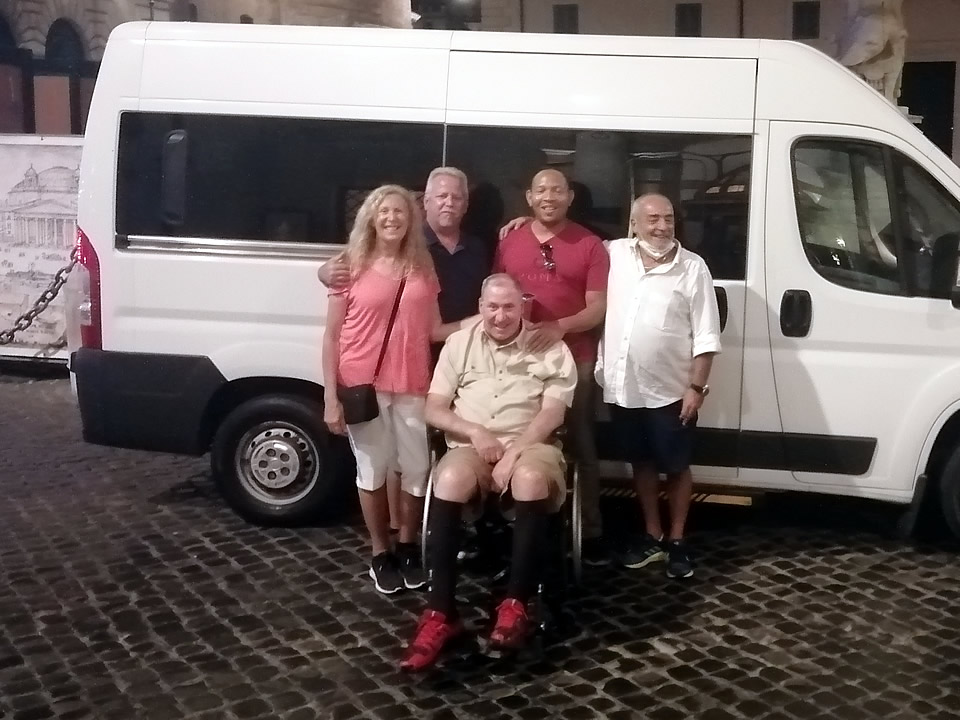 Thompson - Sicily
Triq I Assedju - Malta
20th October 2020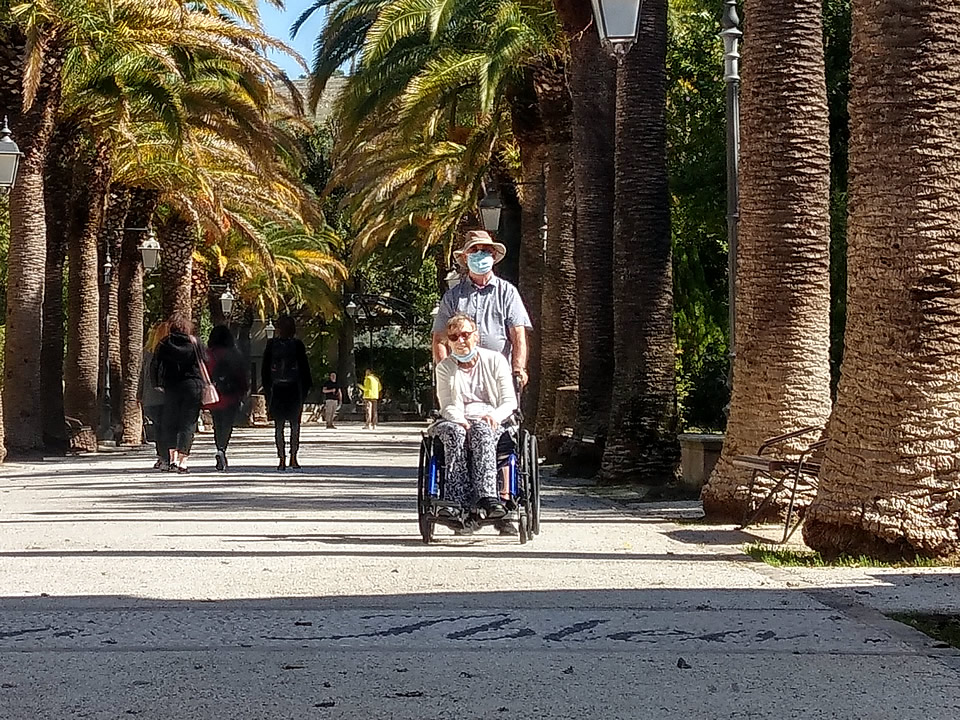 The service provided by Accessible Italian Holiday was exceptional. Vincenzo who ...
Brabant - Naples
Sainte-Catherine - France
29th June 2020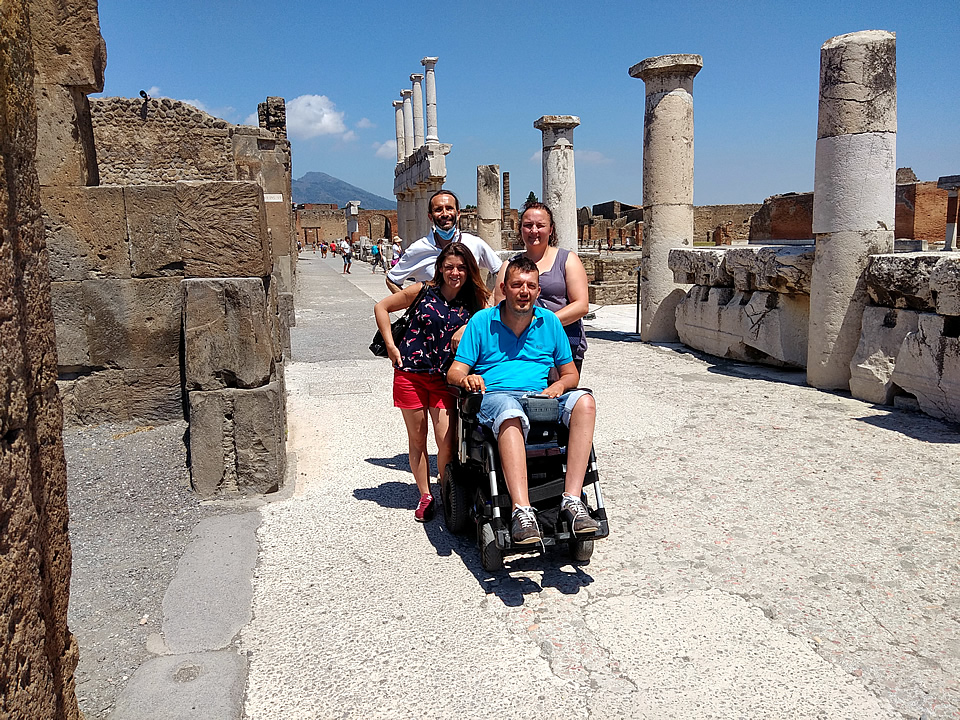 Prydun - Sicily
Hereford - UK
8th March 2020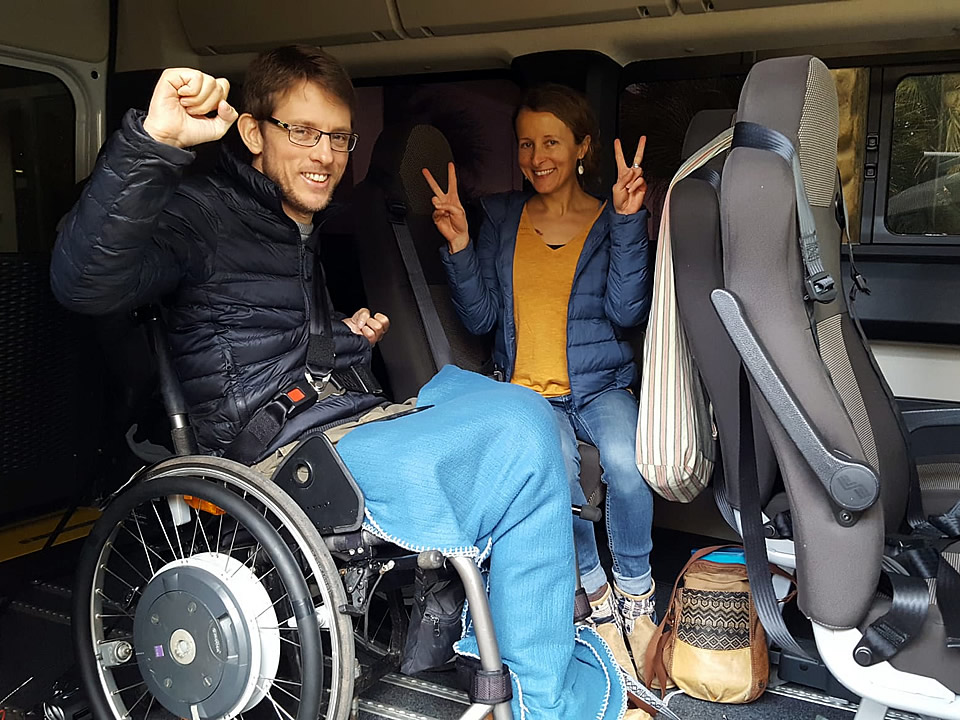 My husband ( who has a spinal cord injury and can't walk ) needed to make a last ...
Rudyk - Sorrento
New York - USA
31st October 2019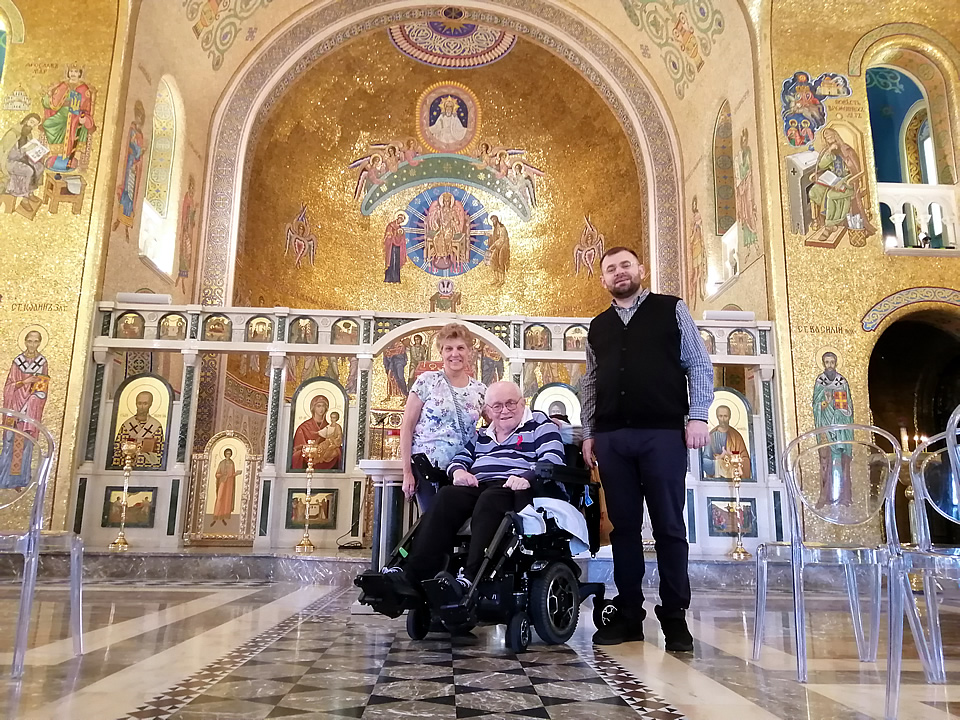 Molski- Sicily
Arizona - USA
19th September 2019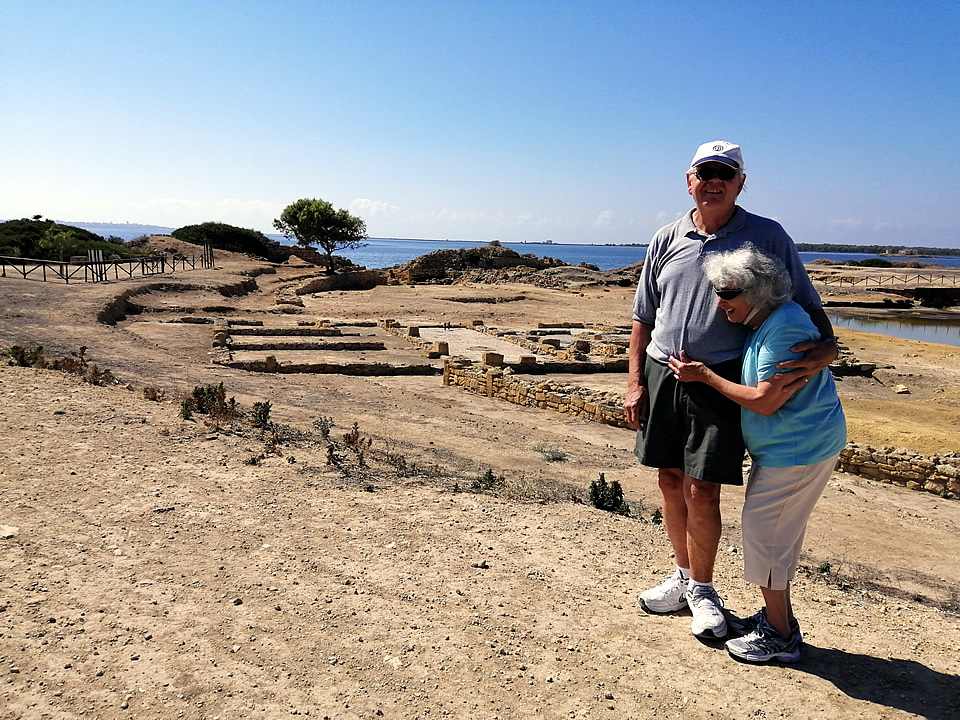 Enzo is a delight to work with. Made helpful suggestions that improved are overall ...
Burns - Bologna
Alpharetta - USA
5th August 2019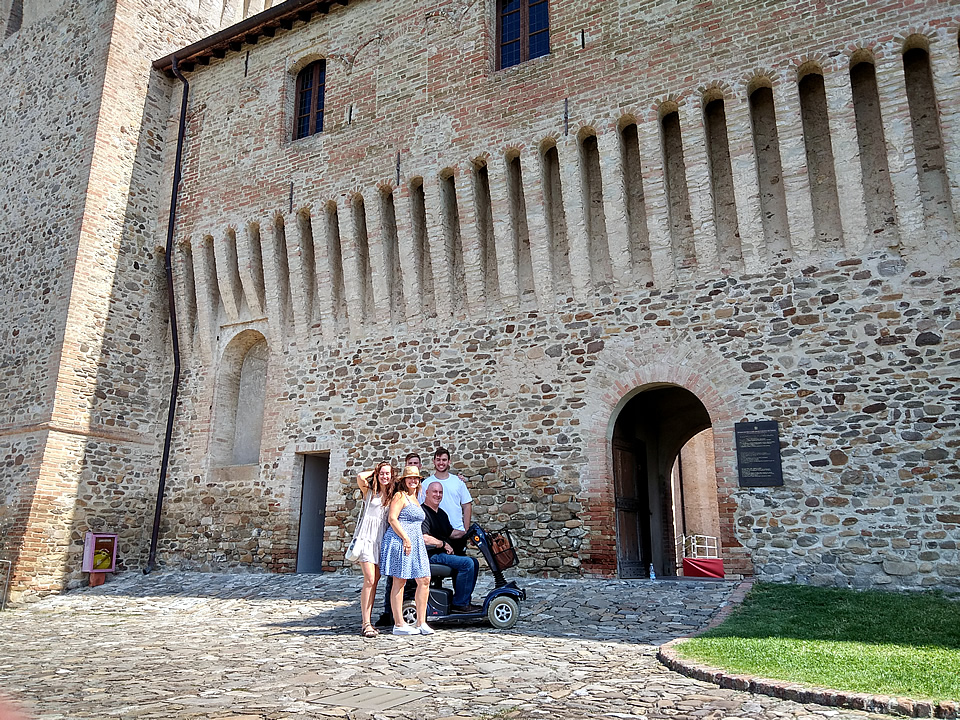 Jones - Rome
Melbourne - Australia
25th July 2019 Raaber - Venice, Lake Como, Florence
Tropiano - Umbria
Philadephia - USA
30th May 2019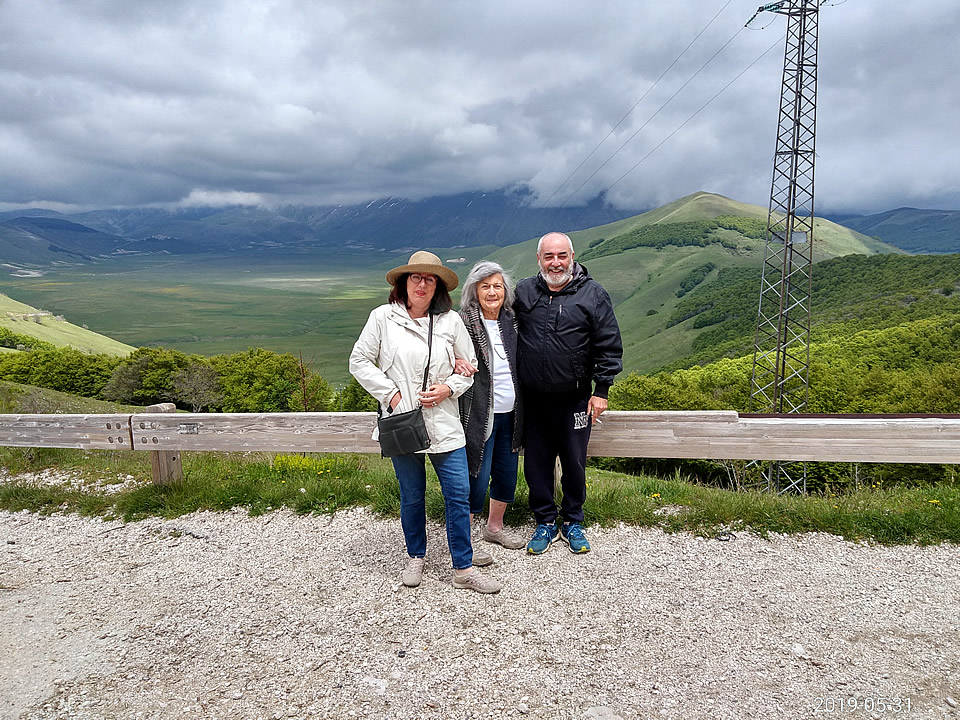 Stapley - Tuscany
Blue Mountains - Australia
17th May 2019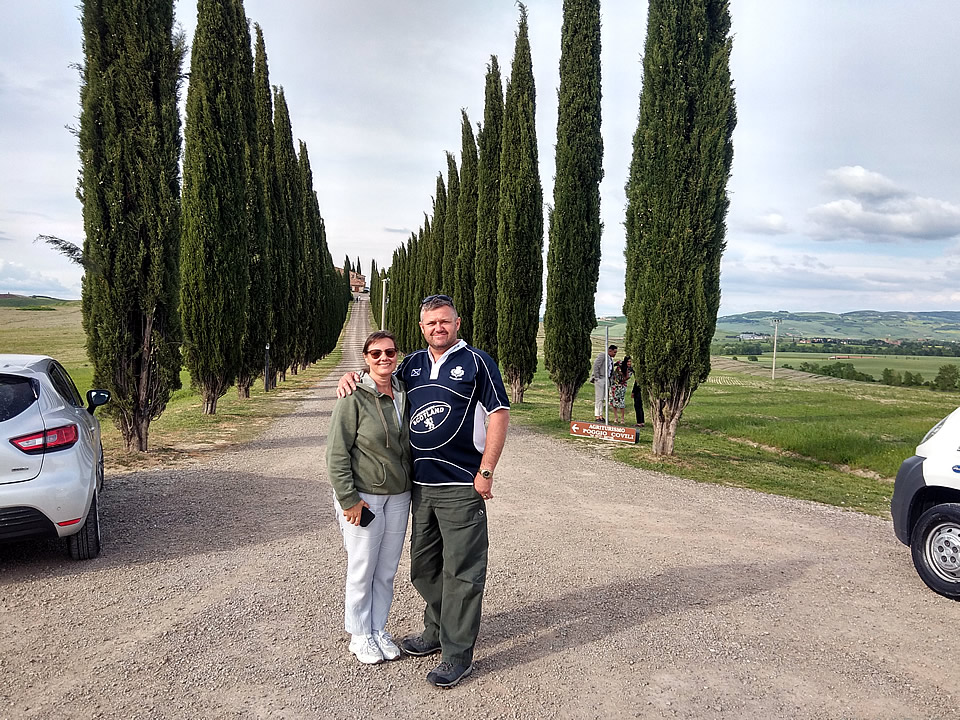 We booked two trips with Enzo, he was wonderful. At all times he made sure we got ...
Carreras - France, Swiss & Italy
Miami- USA
26th March 2019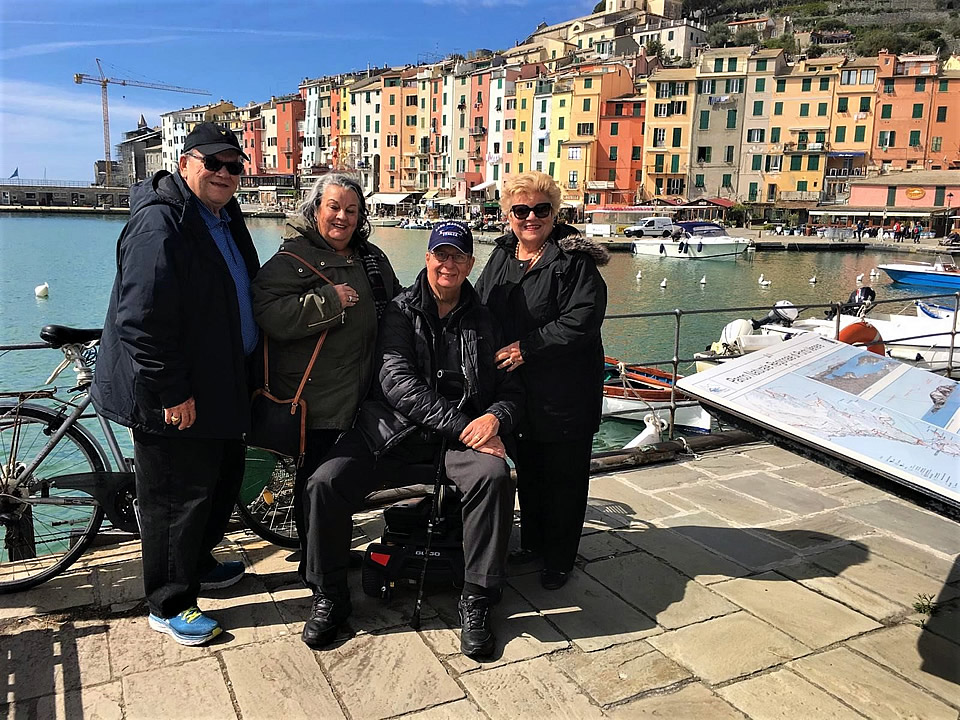 Whittle - Apulia
Cheltenham- UK
19th October 2018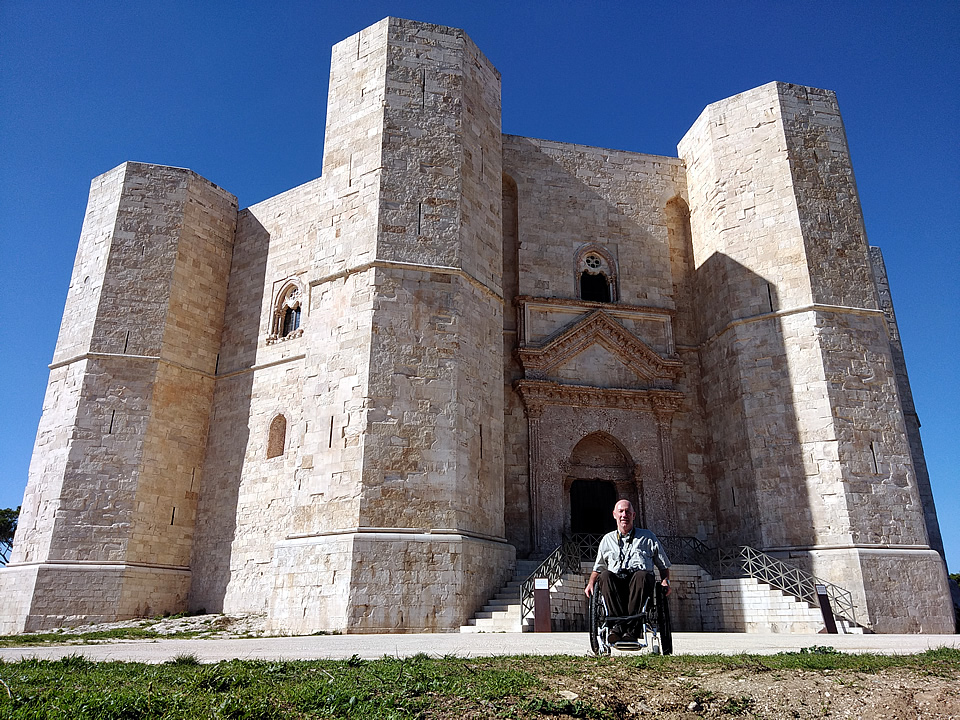 Scheer & Mallett - Apulia
Illinois- USA
5th October 2018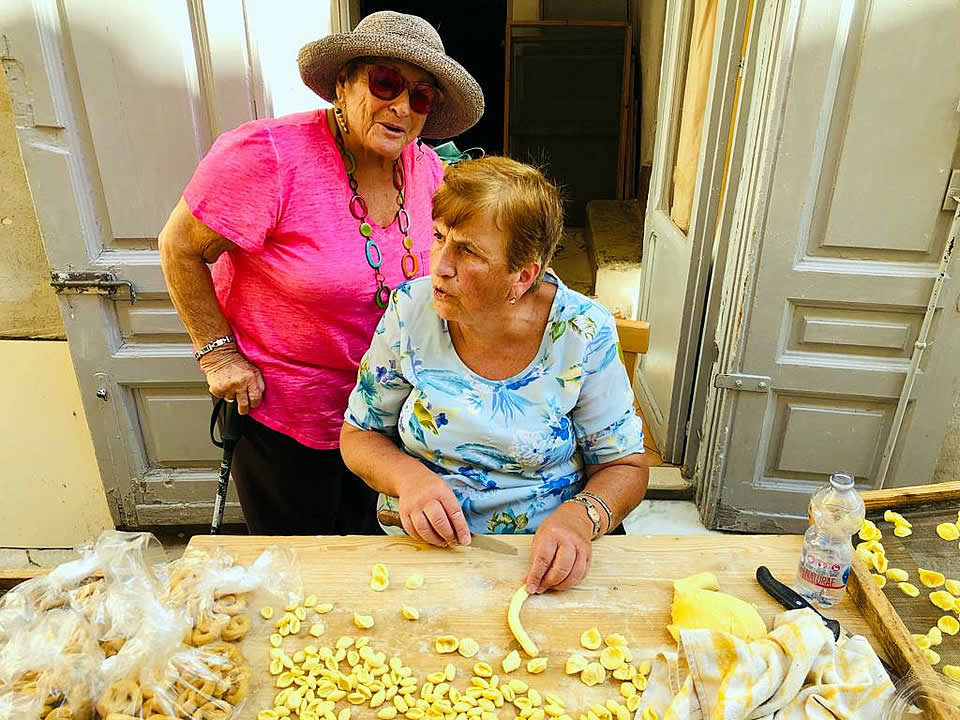 Thank you for a FABULOUS trip. We had so much fun. You were so kind , helpful and ...
Totta - Rome
Long Beach - USA
4th October 2018 Our guide was not only an excellent and reliable driver who met us on time ...
Pieples - Venice Rome Apulia
Miami- USA
14th September 2018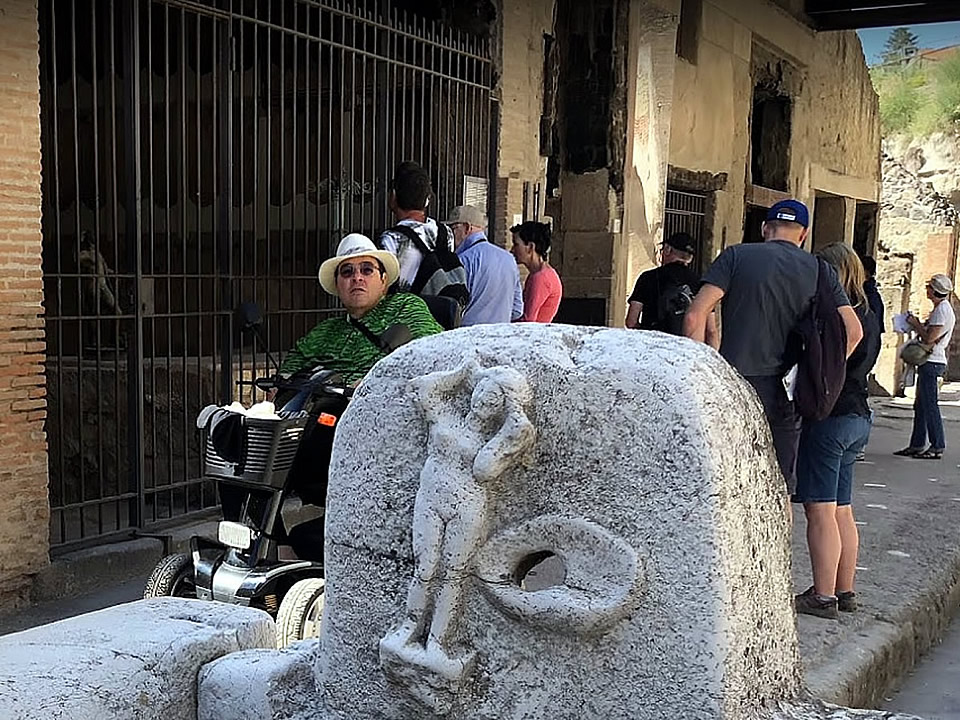 Our family of 4 had a wonderful trip because of Accessible Italian Holidays. Here ...