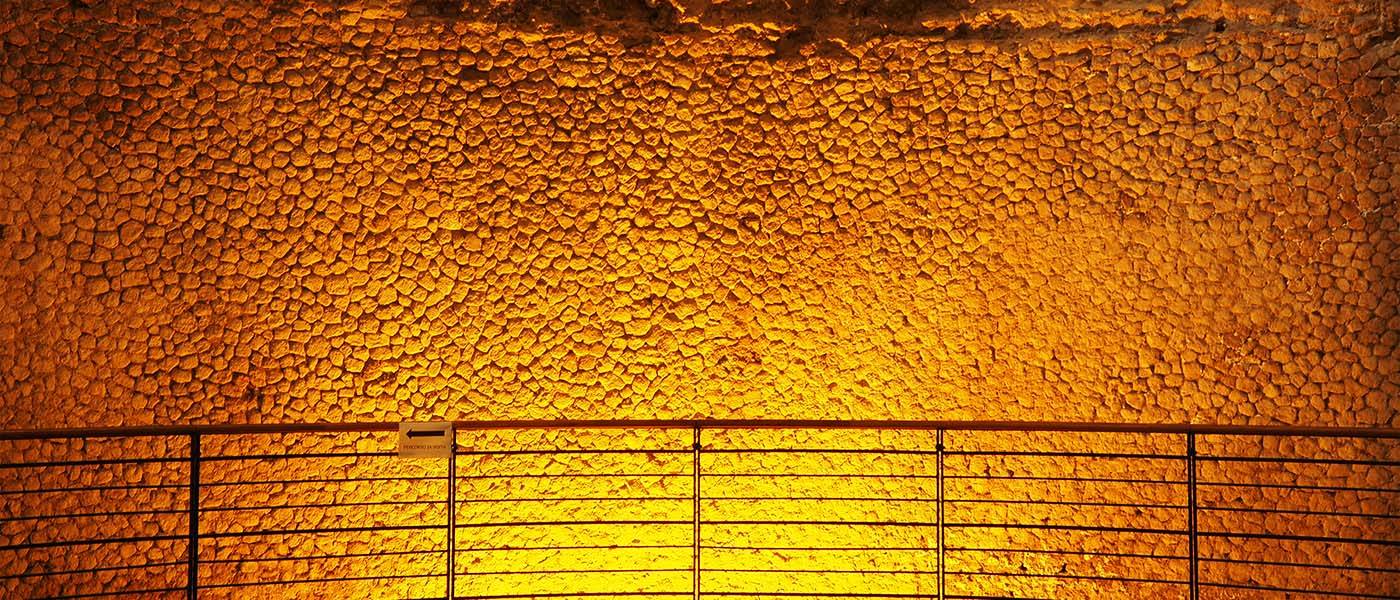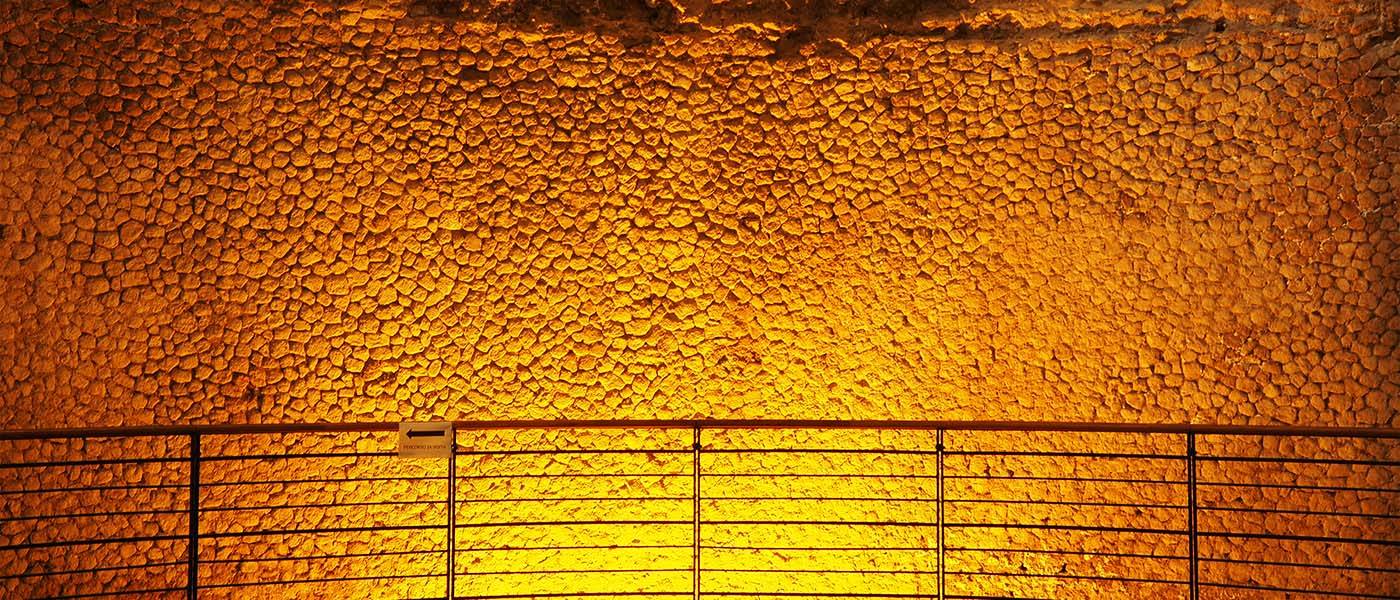 Palestrina Wheelchair Accessible Tours
Palestrina Wheelchair Accessible Tours
Palestrina Wheelchair Accessible Tours Rome Excursions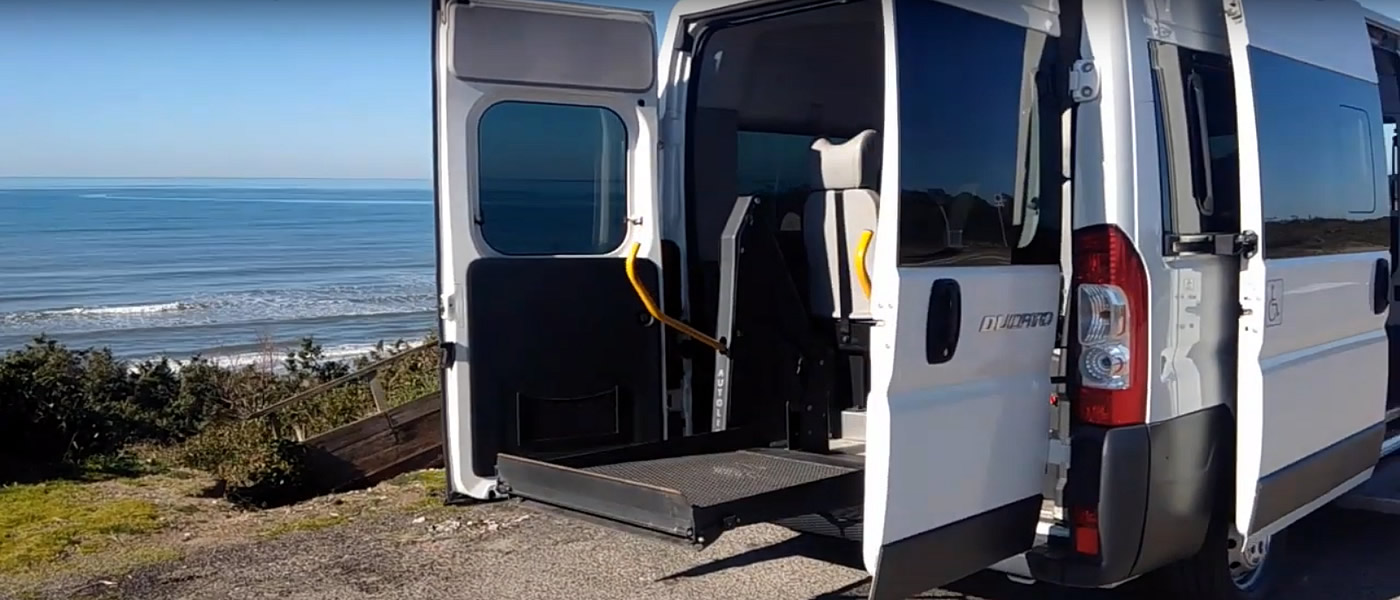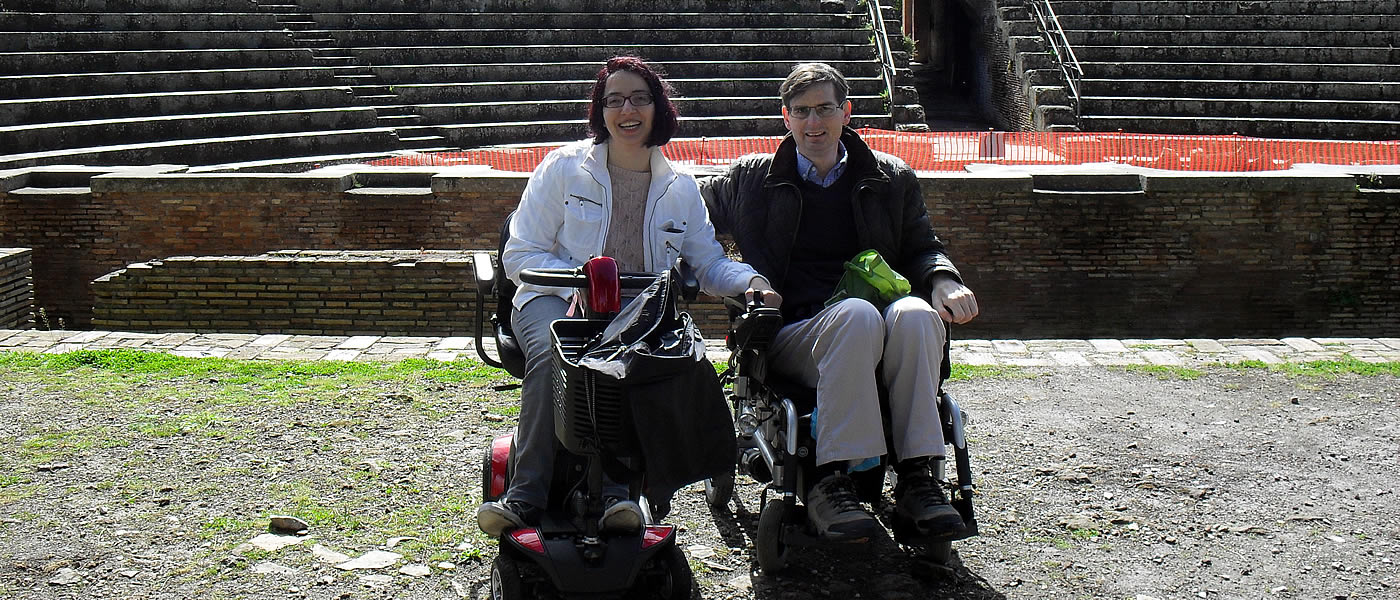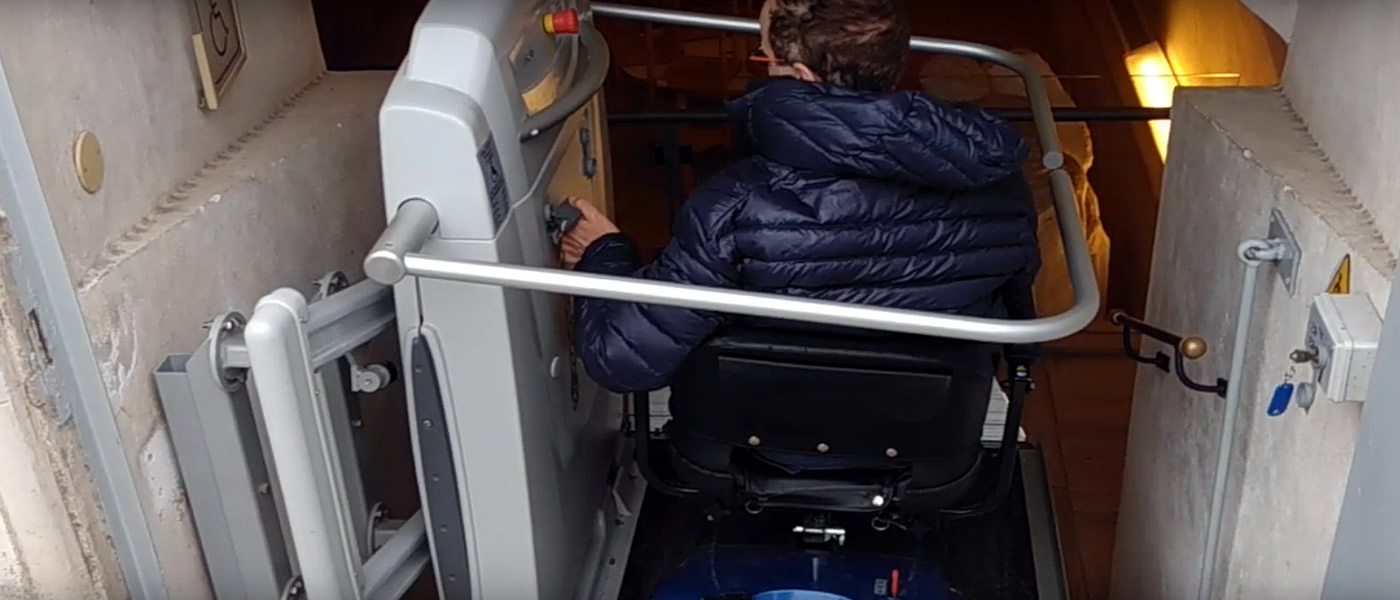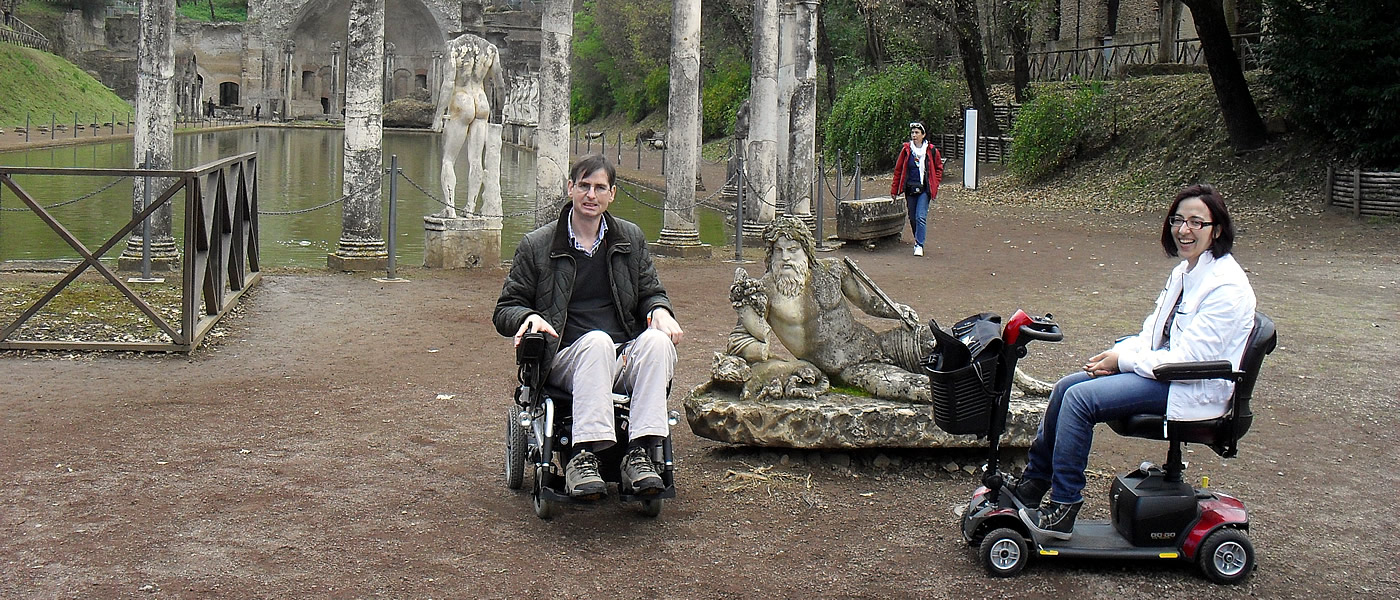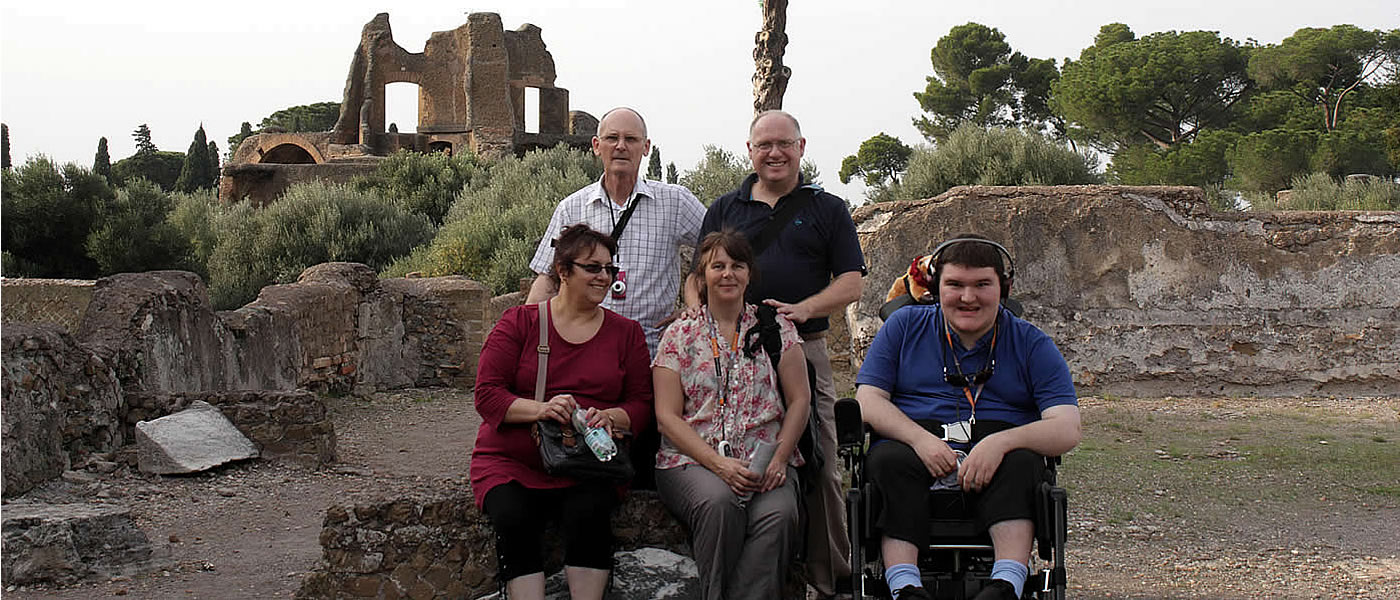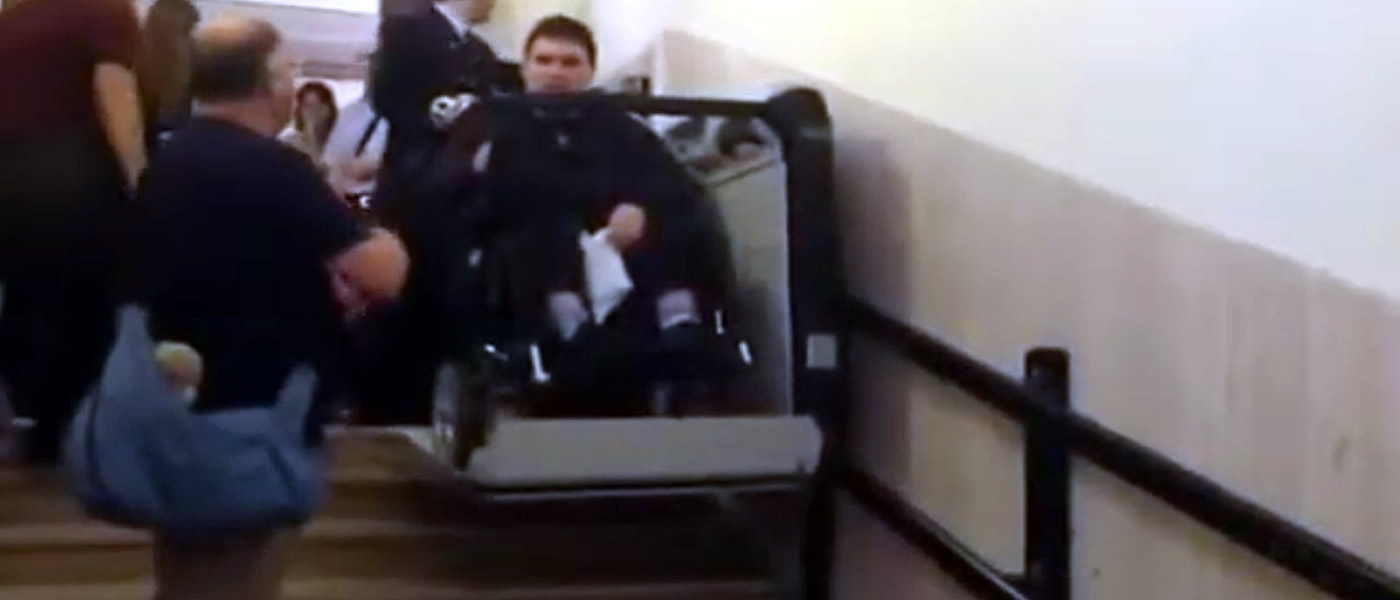 Our Adapted Van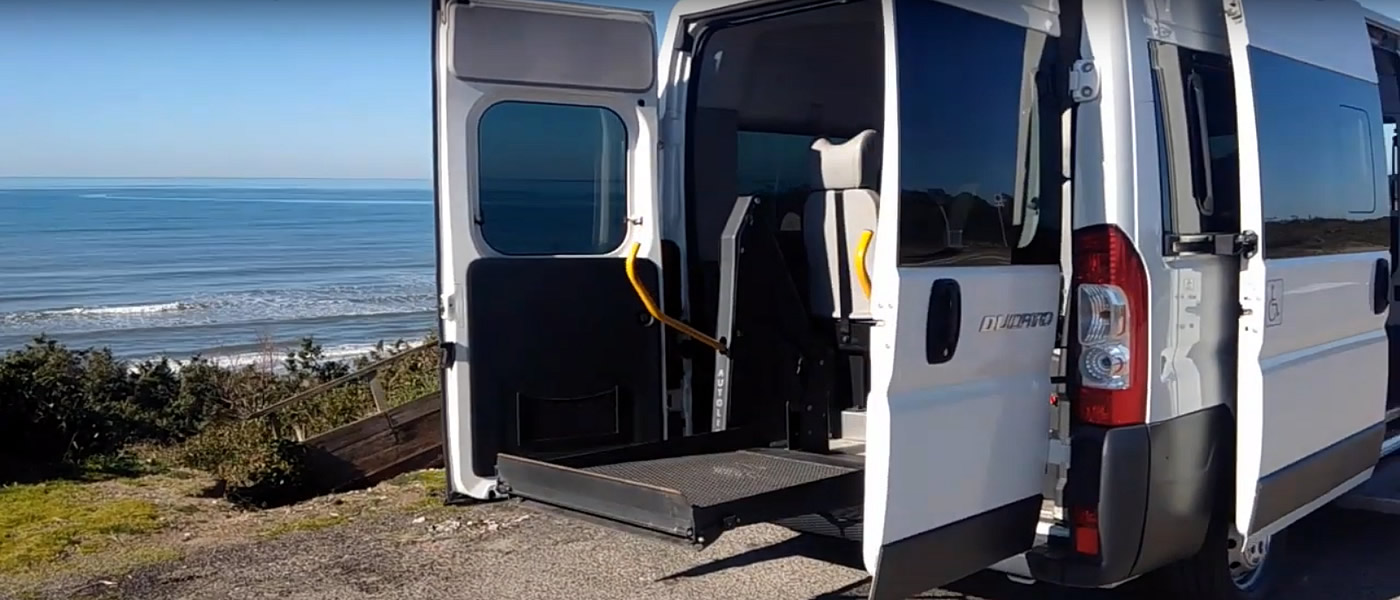 Ancient Ostia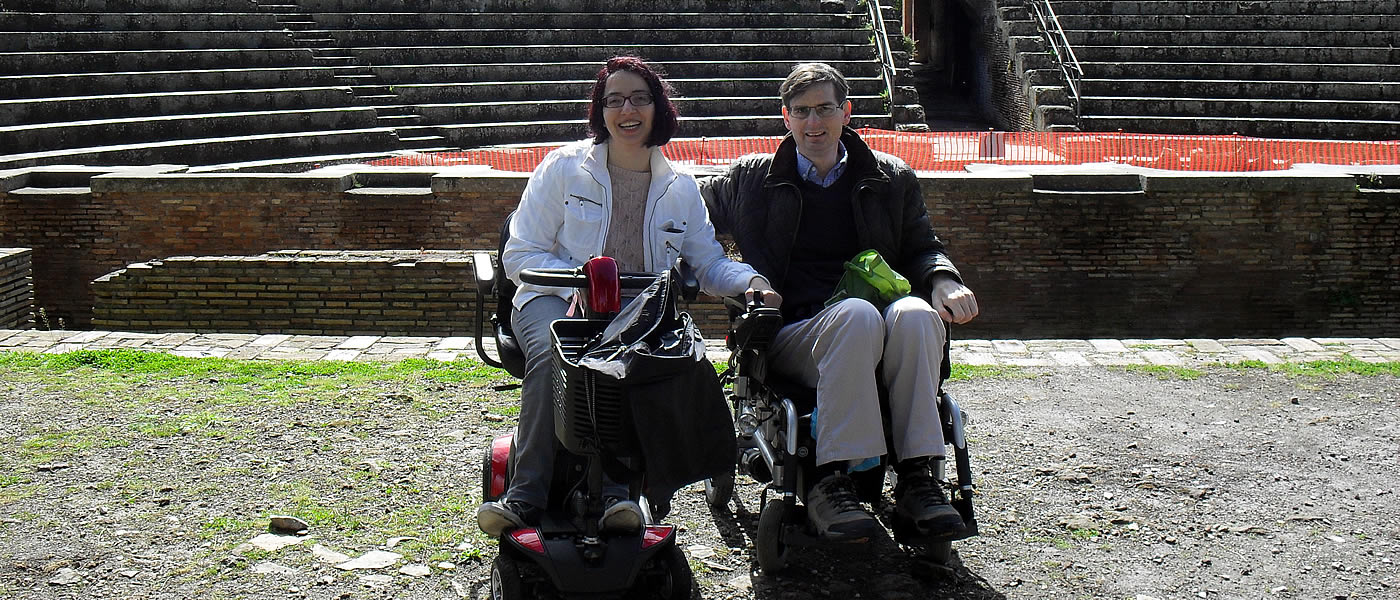 Borghese Gallery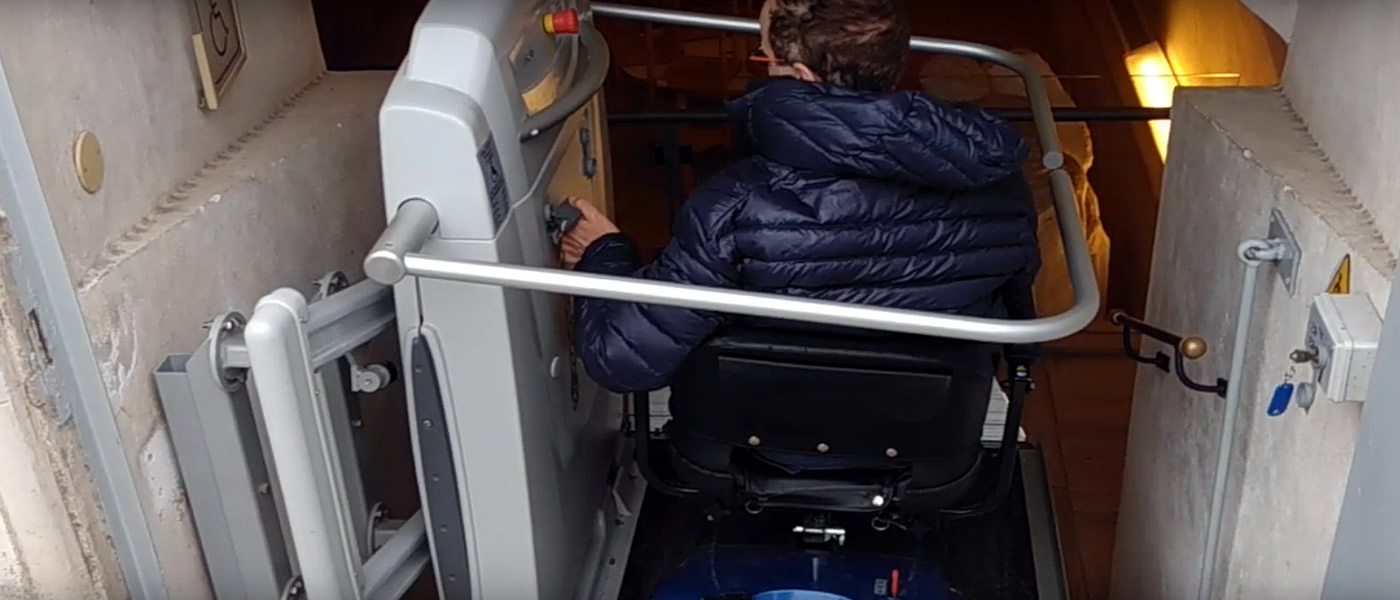 Hadrian Villa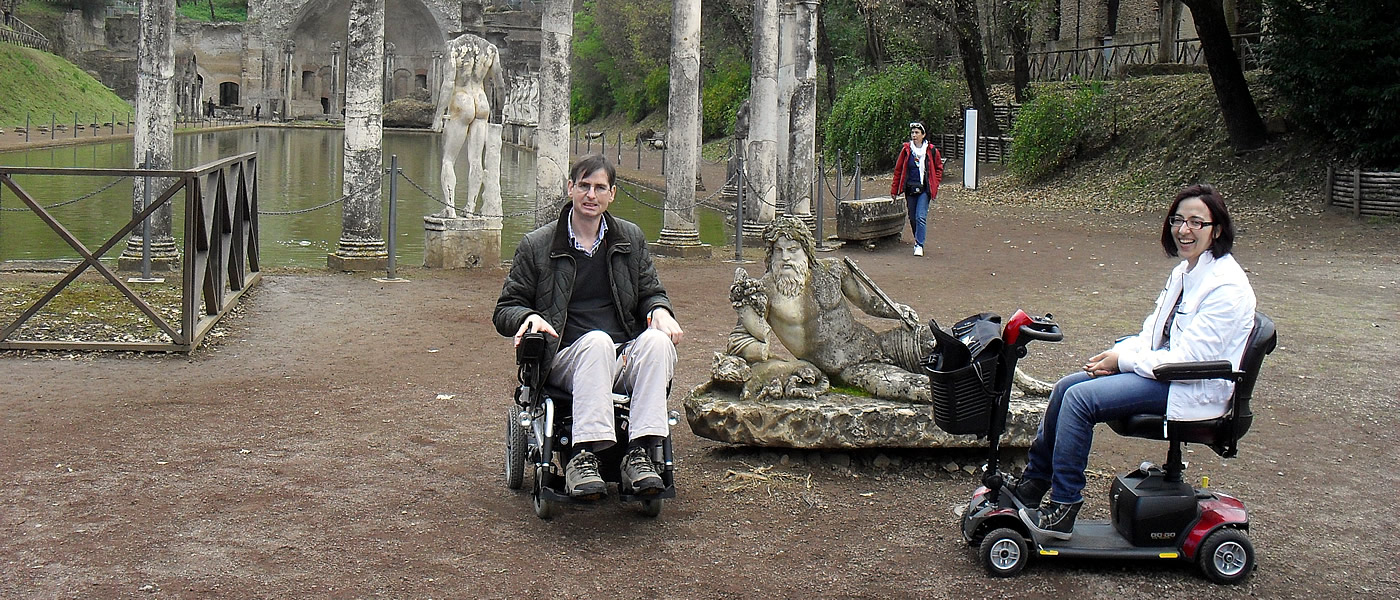 Termini Train Station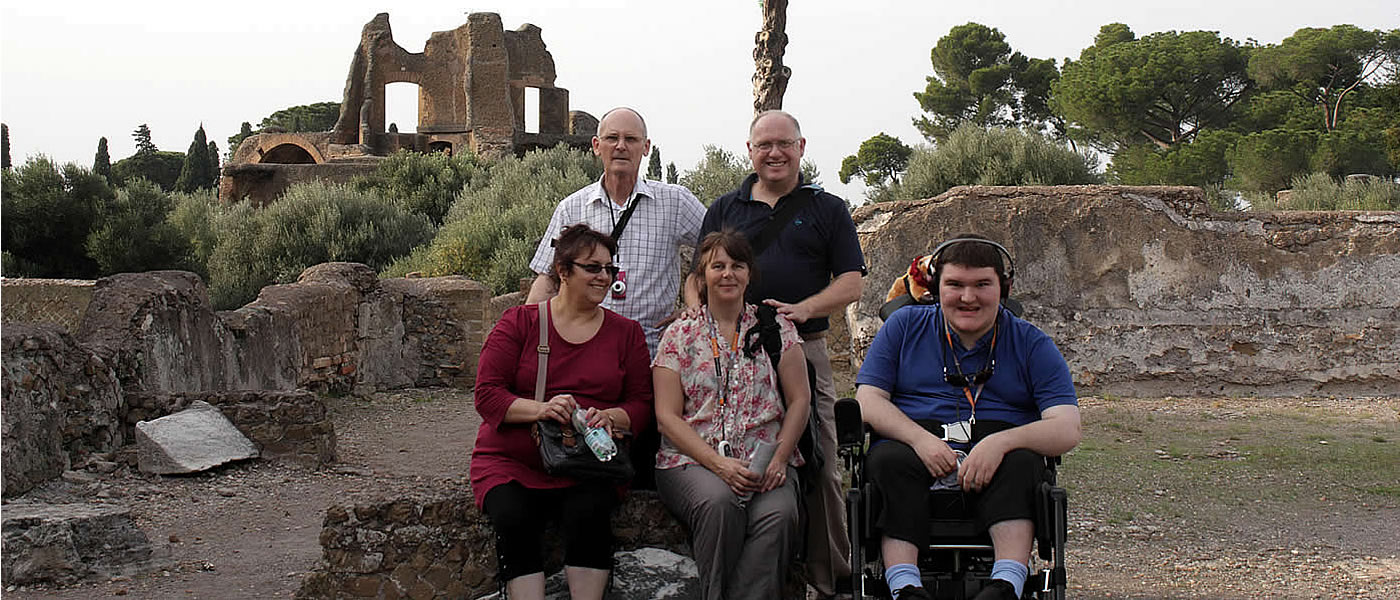 Vatican Museums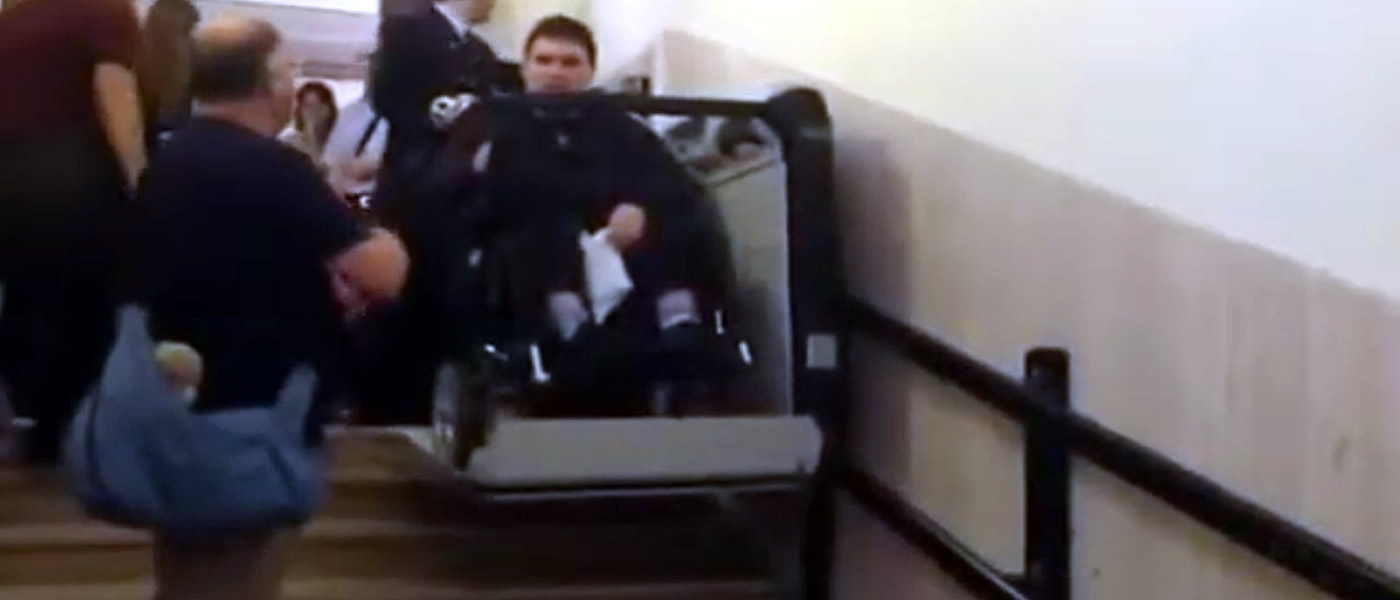 Palestrina is located about 43 km from Rome at 450 meters above sea level on the slopes of the Prenestini Mountains.
It is one of the Latium centers richest in historical, artistic and architectural testimonies.
Is also considered a real medieval-style jewel where you can spend a very special day, discovering continuous architectural beauties.
But also local traditions, typical food made of a "poor" but tasty cuisine, up to museums, religious buildings and all craftsmanship.
When you are nearby, you can already admire the amazing panorama of this city, which lies on a natural promontory which corresponds to Mount Ginestro.
Its position on a sort of natural amphitheater probably allowed the construction in the Hellenistic period of one of its most important monuments which is the Temple of the Goddess Fortuna Primigenia.
The National Archaeological Museum of Palestrina is housed in the historic Colonna Barberini building and houses most of the archaeological finds found in the city.
Both those of very recent acquisition and the historical ones from the Barberini Prenestine collection.
Palestrina Wheelchair Accessible Tours
Disabled friendly Palestrina wheelchair accessible tours with a professional guide.
Accessible Italian Holiday provide a safe and a full accessible tours around it at previewed itineraries.
Visit this rich and fascinating land with a specialized tourist guide.
Adapted van transportation specifically designed for disabled tourists traveling on holiday to Palestrina in Rome.
Touring Palestrina
The highlight of the museum collection is undoubtedly the famous Nile Mosaic.
Dwell in front of this masterpiece of art and technique dating back to the end of the II century BC is priceless.
This alone would be worth a visit to Palestrina!
Two lifts make it possible to visit the three floors of the Archaeological Museum even for those with mobility problems.
The Sanctuary of the Goddess Fortuna is the most important thing to see in Palestrina.
These are the remains of a very important Roman temple from the late Republican period, to be precise from the II century BC.
But don't call it a temple because archaeologists would correct you in anger.
It is much more: a real Sanctuary dedicated to a Goddess.
The sanctuary best embodies the Hellenistic and Romanesque style and, although only the vestiges remain, it is not difficult to imagine the magnificence of this place of worship and in the museum above you will find a model.
In addition to the 3 remaining columns of the ancient colonnade, 6 terraces are still recognizable.
As then, even today the view from up here is magnificent, with glimpses of the Castelli Romani to the sea of Anzio.
On the fourth terrace there is a sacred well where postulants went to receive answers to their dilemmas.
Booking & Travel
Palestrina wheelchair accessible tours.
Unmissable visit at it with our Rome Accessible Tours.
Specifically tailored to wheelchair users, reduced mobility persons and disabled with an adapted transport.
Rome wheelchair accessible Services
Rome wheelchair friendly accessible Hotels