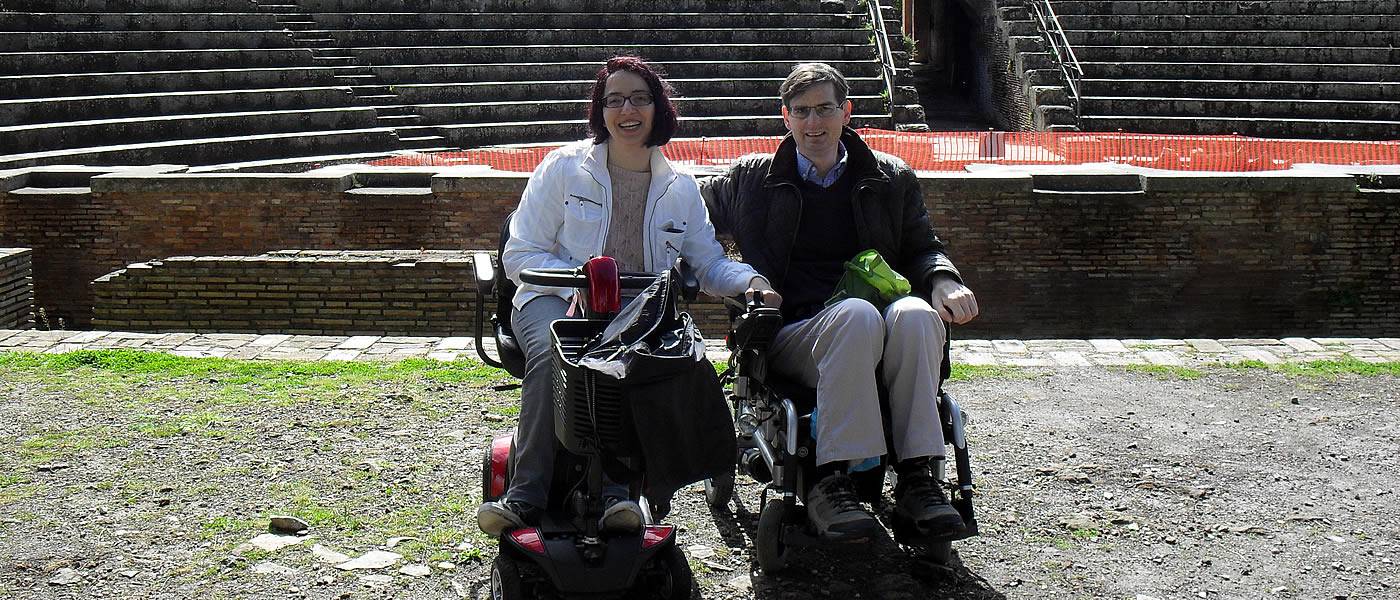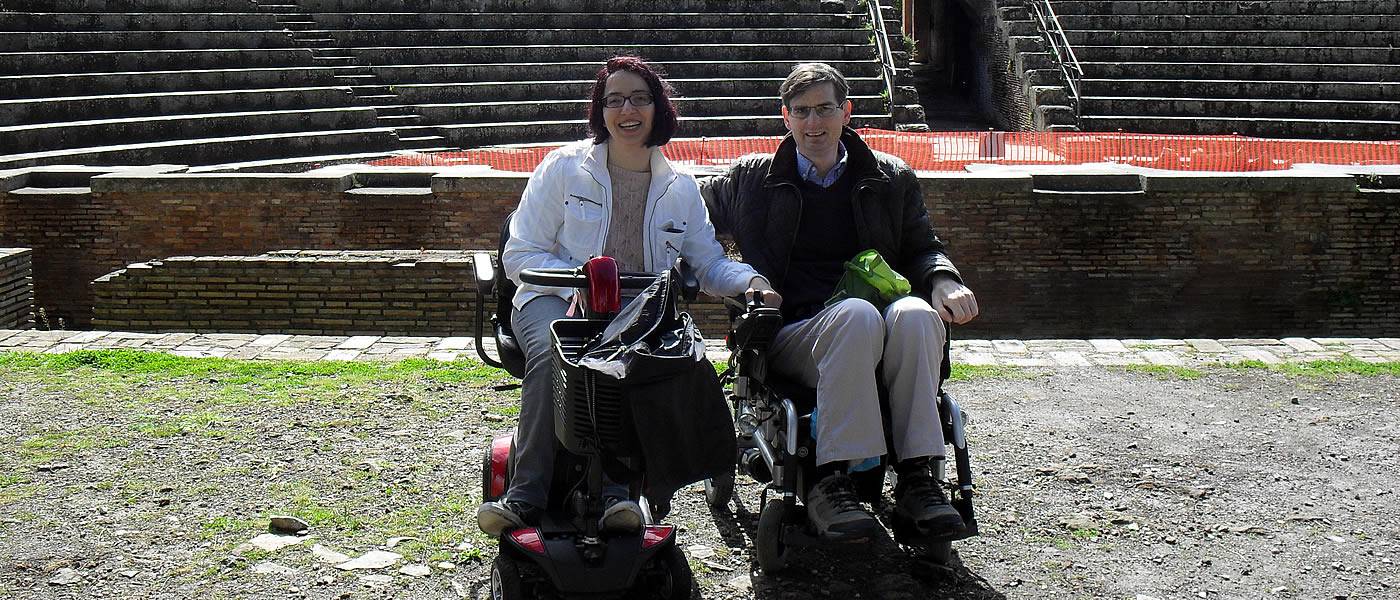 Ancient Ostia Wheelchair Accessible Tours
Ancient Ostia Wheelchair Accessible Tours
Ancient Ostia Wheelchair Accessible Tours Rome excursions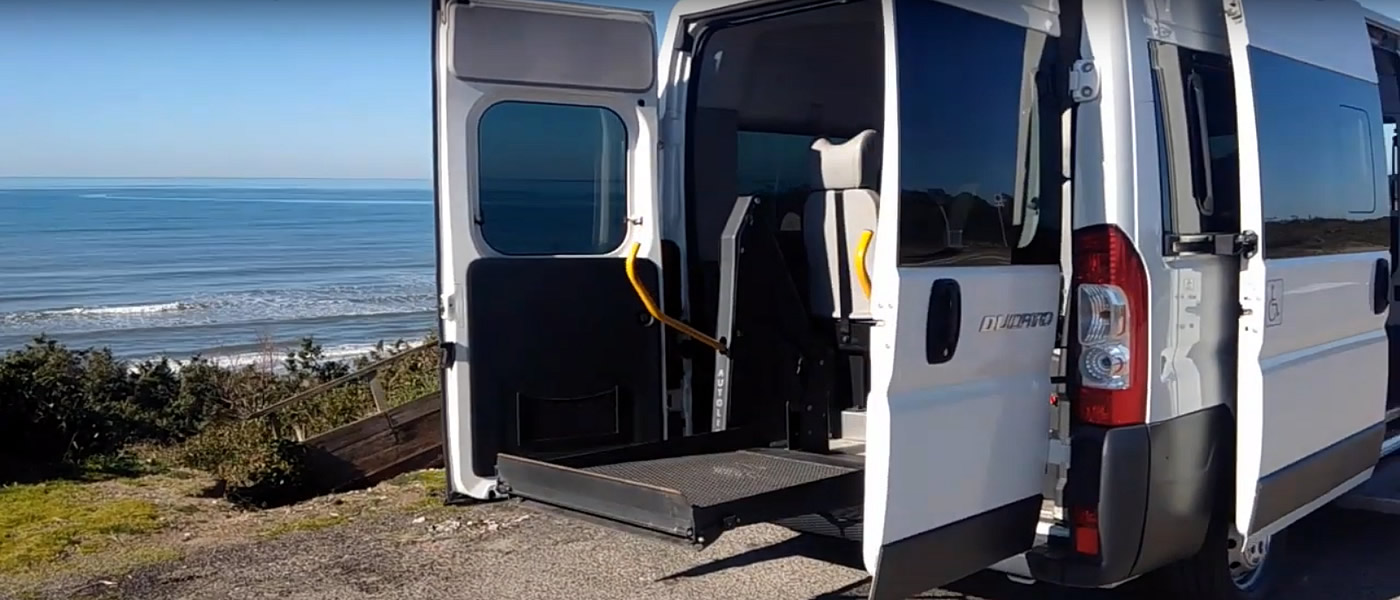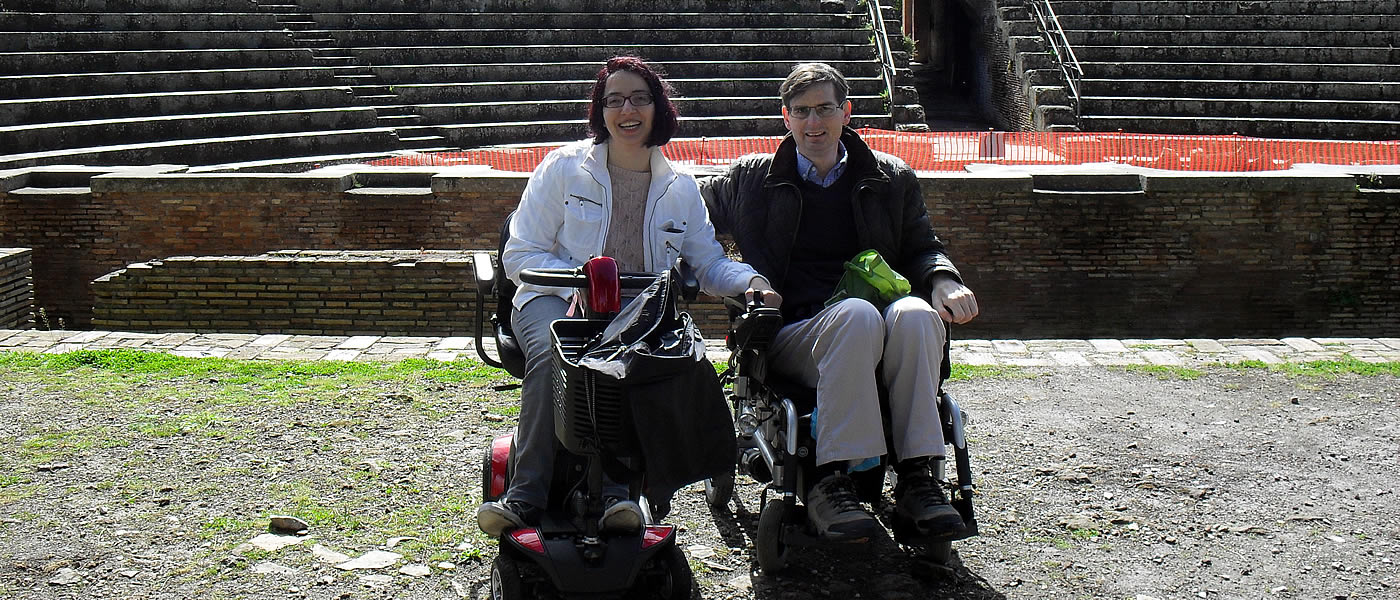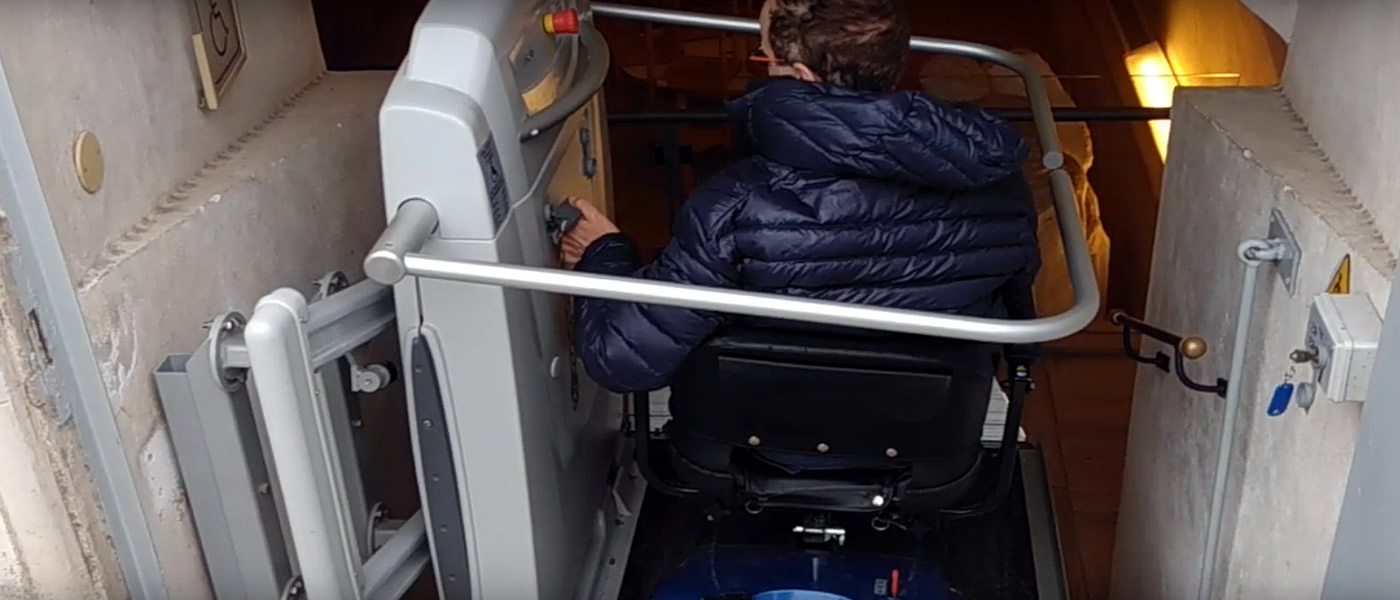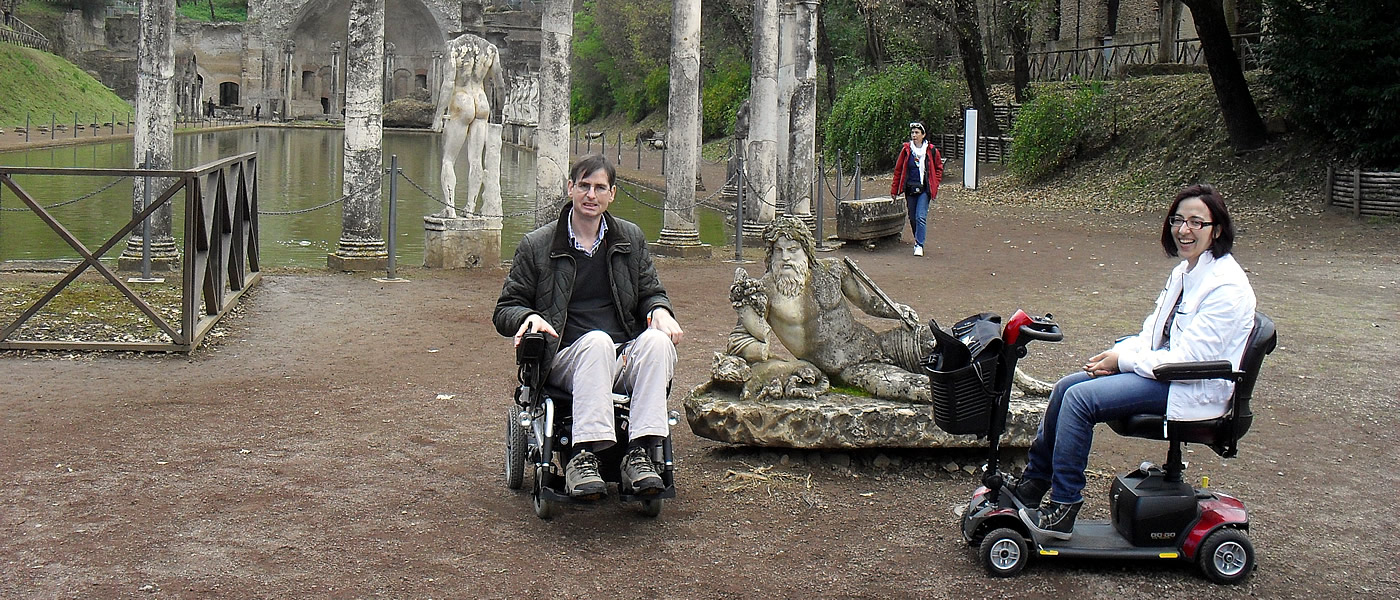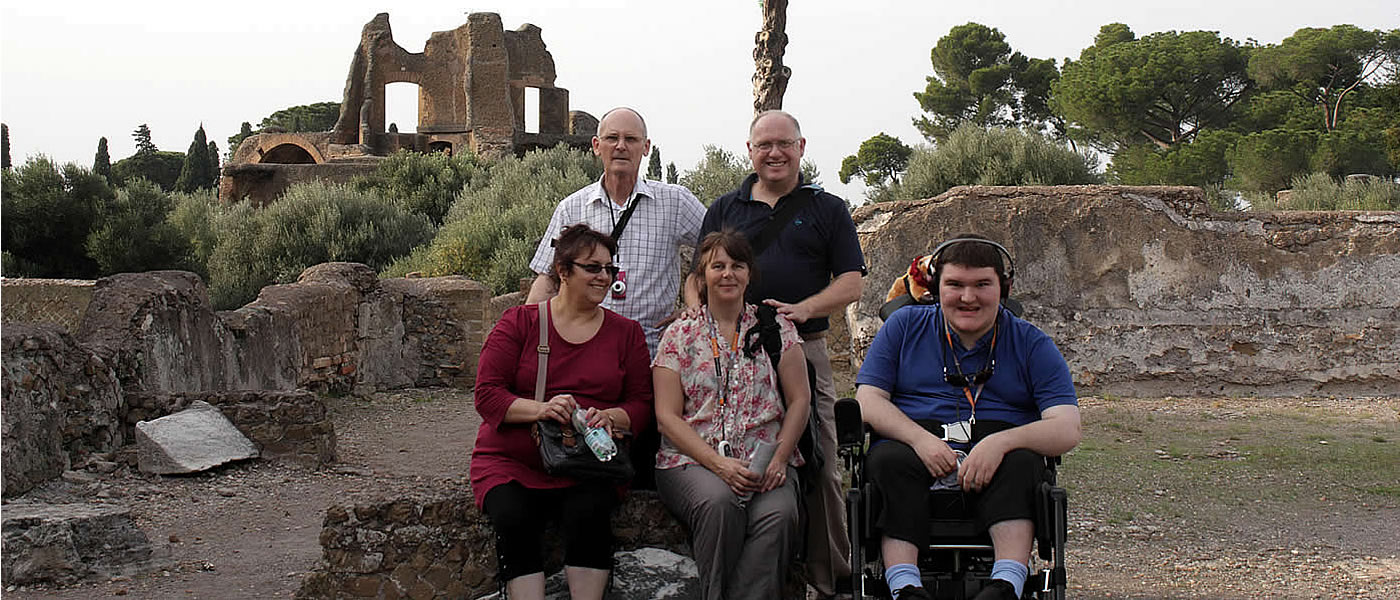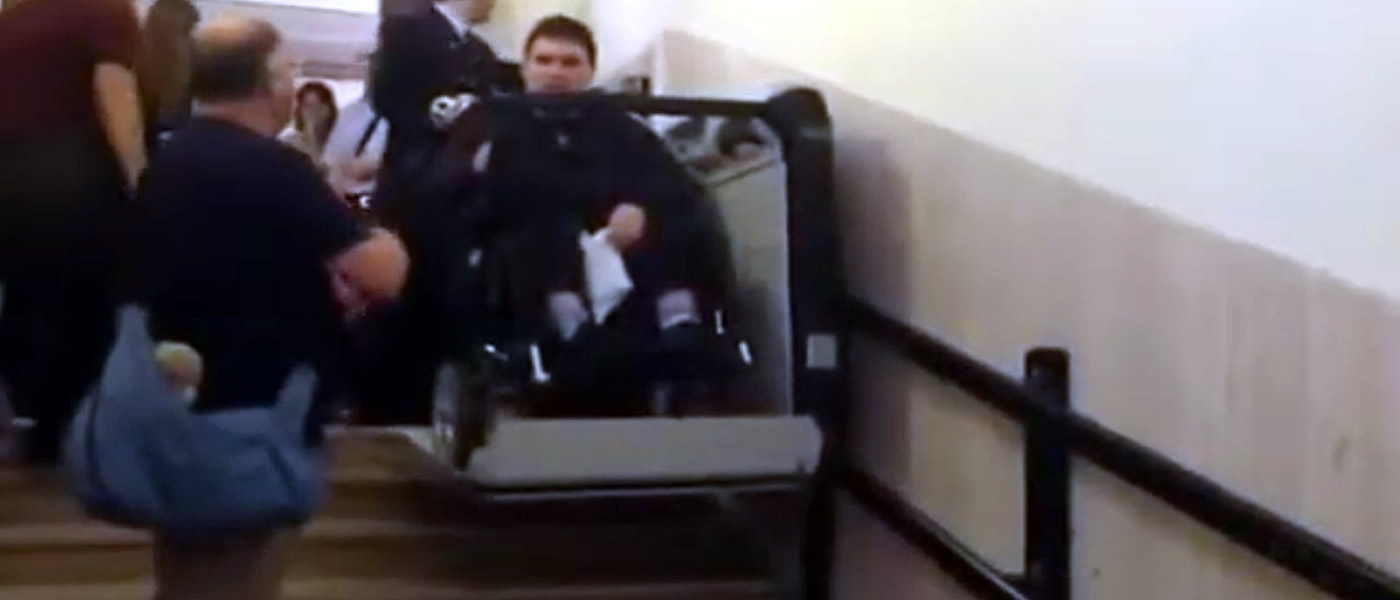 Our Adapted Van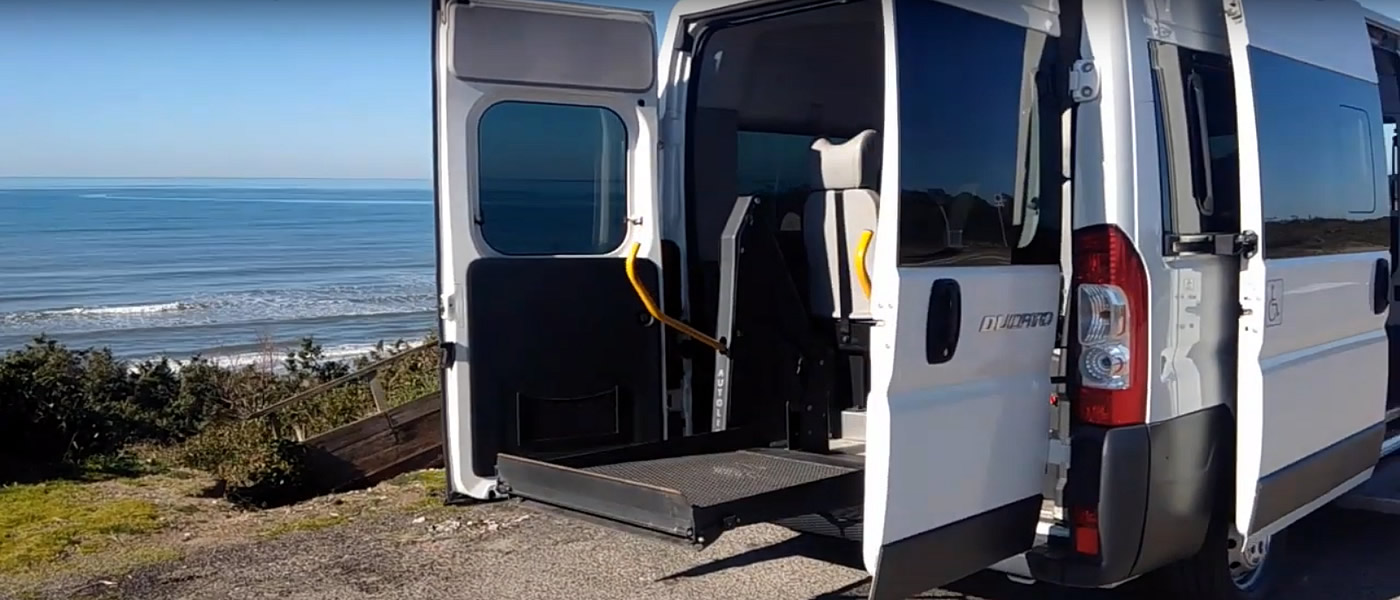 Ancient Ostia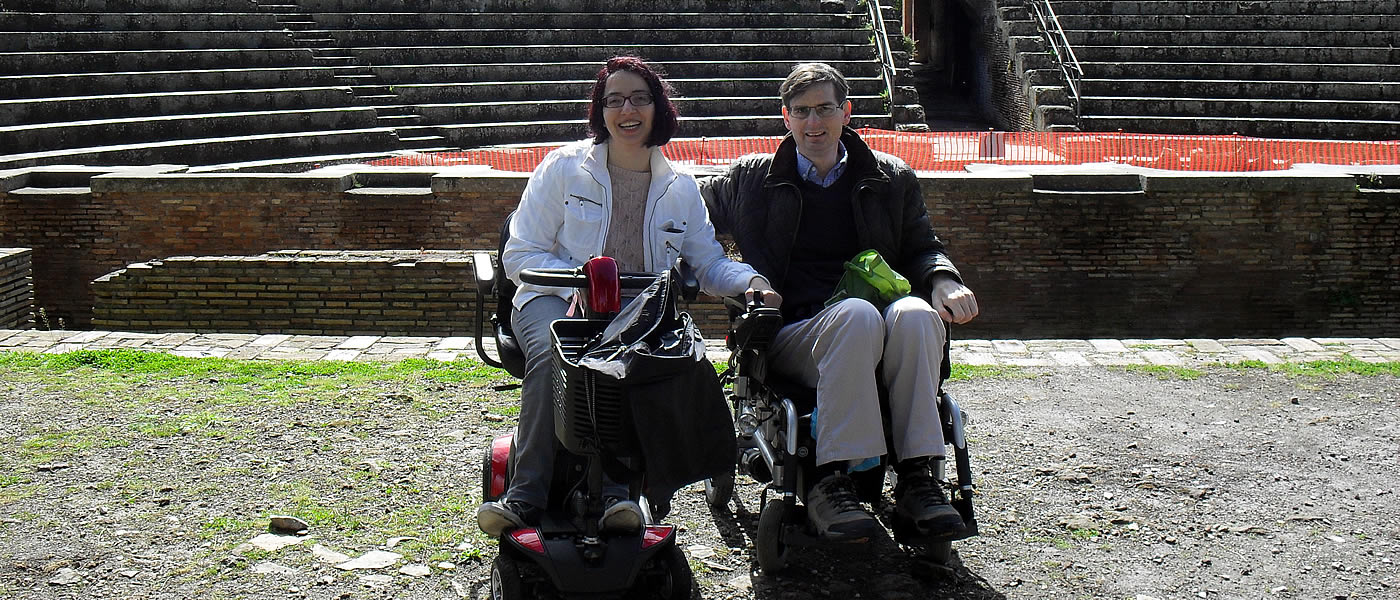 Borghese Gallery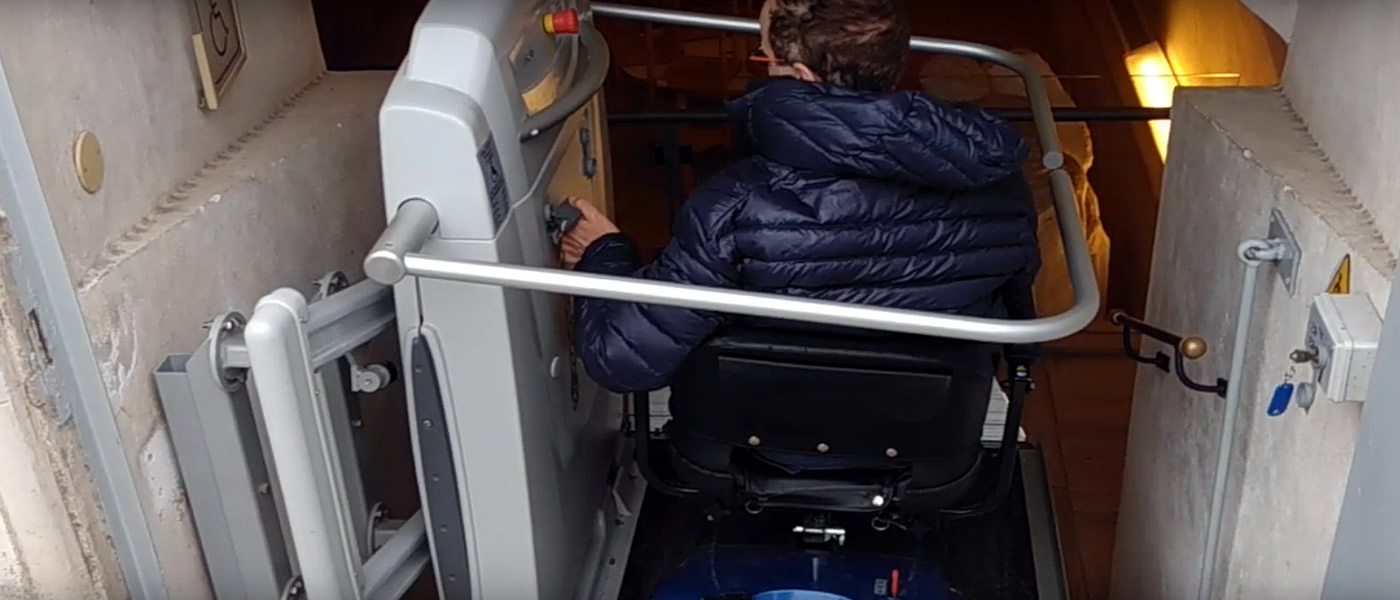 Hadrian Villa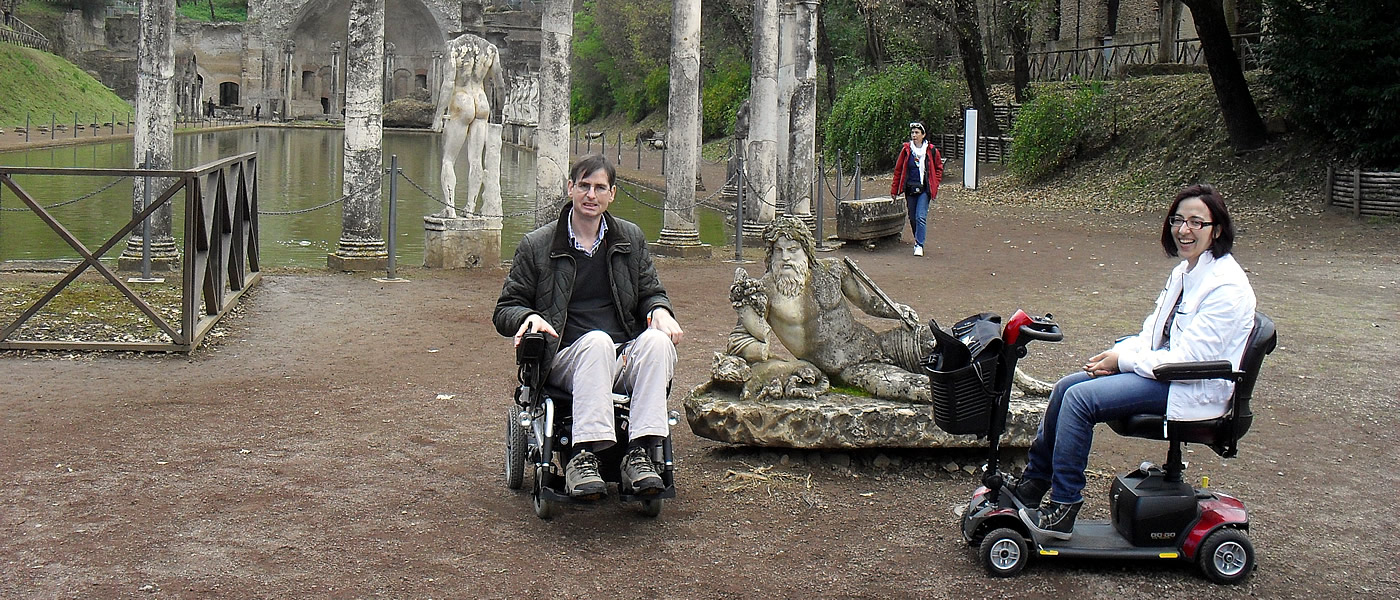 Termini Train Station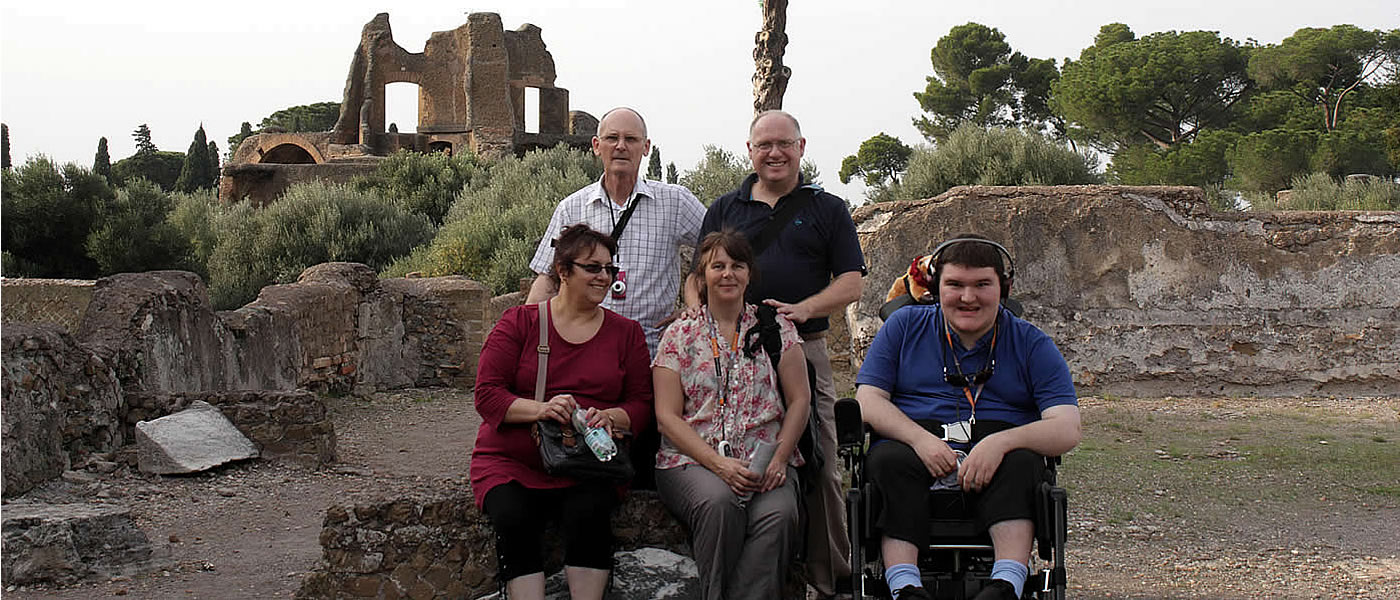 Vatican Museums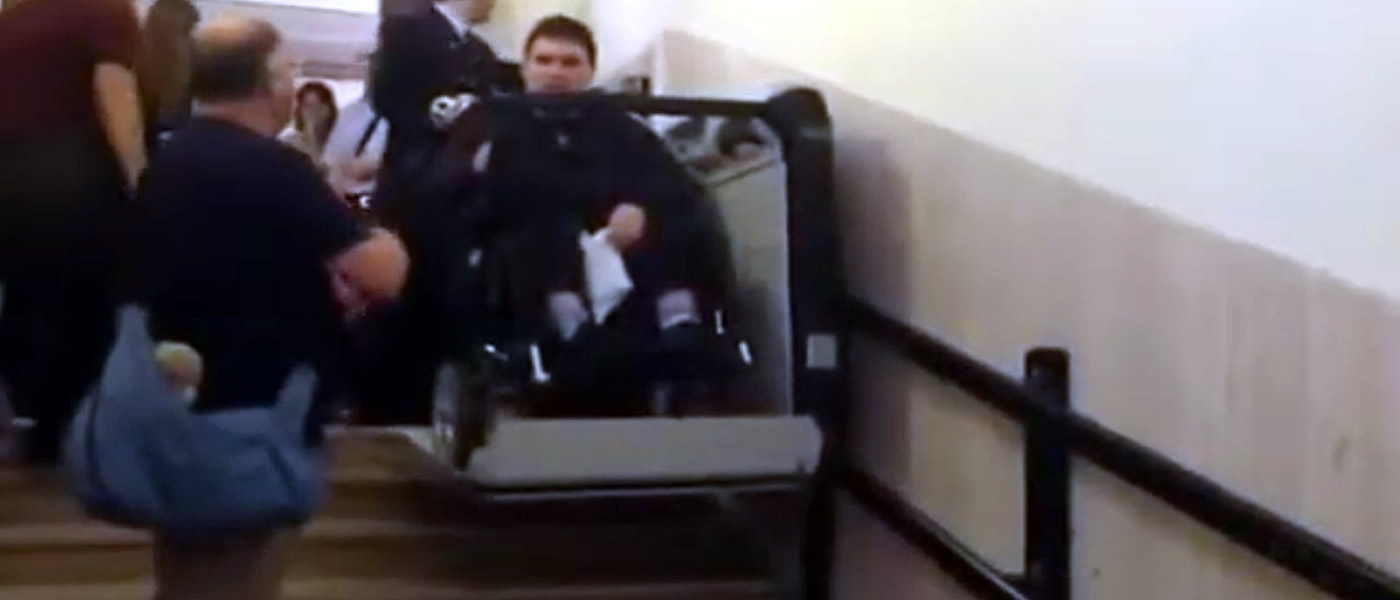 Ancient Ostia wheelchair accessible tours.
Tradition says that was founded by Ancus Marcius, the fourth king of Rome.
It seems that during the Royal period there was a built-up area near the mouth of the Tiber, where there were some salt marshes producing salt.
A priceless and essential wealth.
That the whole area, was strategically important for Rome.
In any case, the first settlement can be traced back to the beginning of the VI century BC.
Immediately after the defeat of the Etruscan town of Veio, situated on the right bank of the river, fell to the Roman army.
Only at that century a squared fortified post was built.
This military camp, called Ostia from the Latin word Ostium meaning "mouth of the river".
Was established at a distance of around 16 miles from Rome.
As a military outpost to keep under control not only the access to the Tiber, but also its lower course and nearby areas, in order to defend Rome.
Ostia, is the first Roman colony.
Became immediately a river port acquiring a commercial function to supply Rome with food stuff.
Particularly wheat, even if its strategic military function as naval base certainly prevailed.
Ancient Ostia Wheelchair Accessible Tours
Disabled friendly Ancient Ostia accessible tours with a professional guide.
Accessible Italian Holiday provide a safe and a full accessible tours around it at previewed itineraries.
Visit this rich and fascinating land with a specialized tourist guide.
Adapted van transportation specifically designed for disabled tourists traveling on holiday to Ancient Ostia in Rome.
Touring Ancient Ostia
The city was then surrounded by a new circle of walls.
Approximately 2 km longer, that is traditionally attributed at the time of Sulla.
Even if recent studies suggest that it was built in the mid I century on the initiative of Cicero.
The city could be accessed through three main gates.
Porta Romana, that is the Eastern gate at the end of Via Ostiense.
Porta Laurentina that is the Southern gate at the end of the Cardus Maximus.
Porta Marina, that is the Western gate, facing the sea, at the end of the Decumanus Maximus.
Booking & Travel
Ancient Ostia wheelchair accessible tours.
Unmissable visit at it with our Rome Accessible Tours.
Specifically tailored to wheelchair users, reduced mobility persons and disabled with an adapted transport.
Rome wheelchair accessible Services
Rome wheelchair friendly accessible Hotels