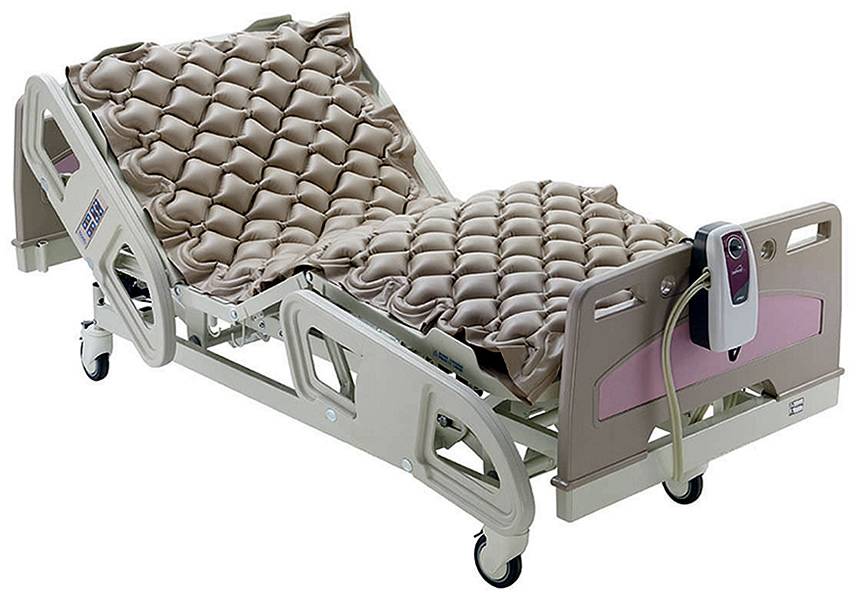 Air Mattress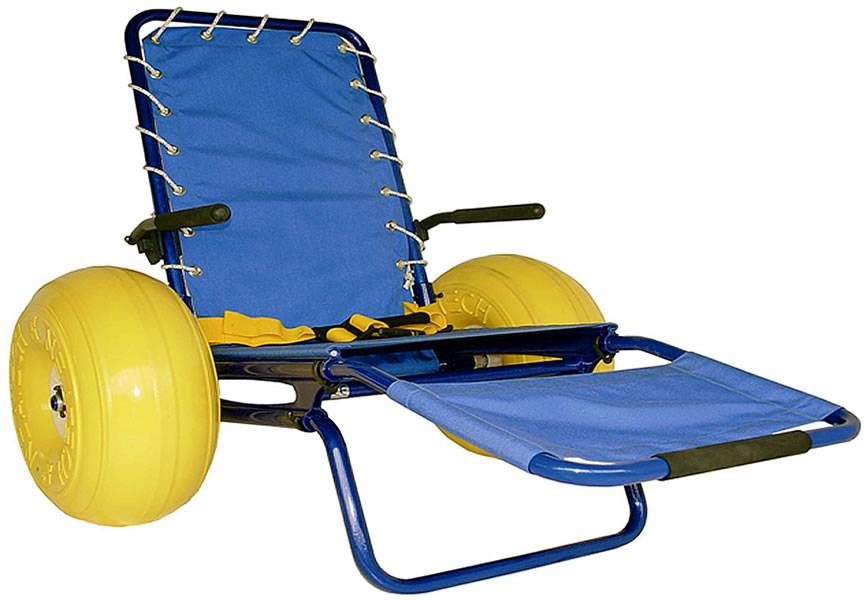 Beach Wheelchair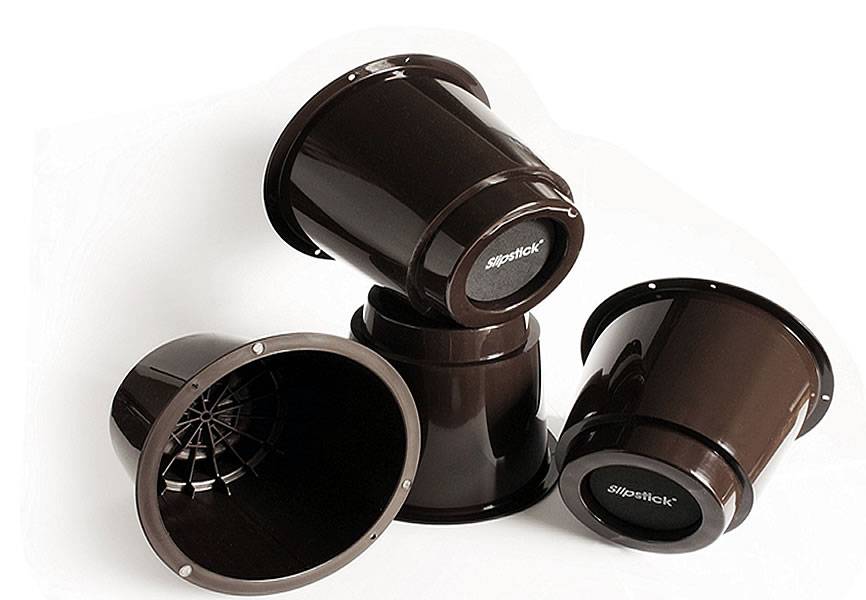 Bed Risers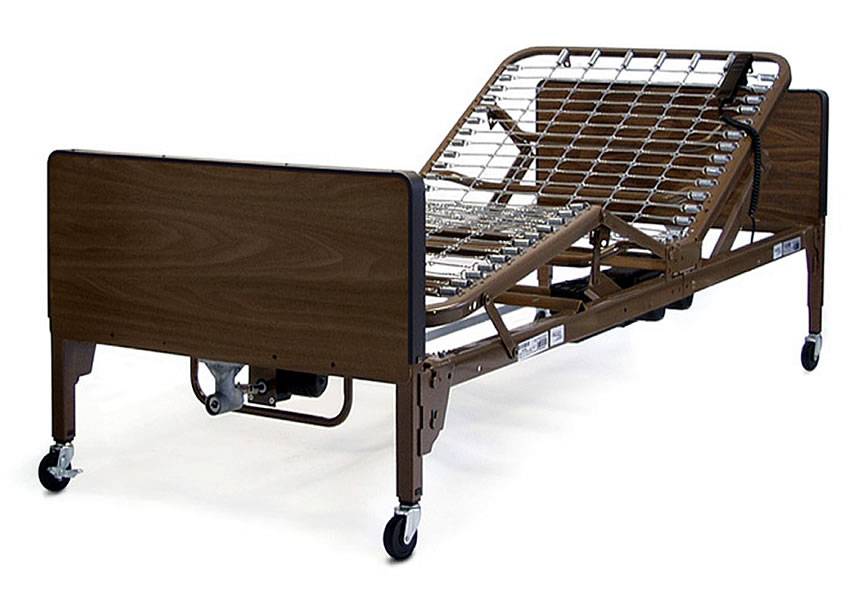 Electric Bed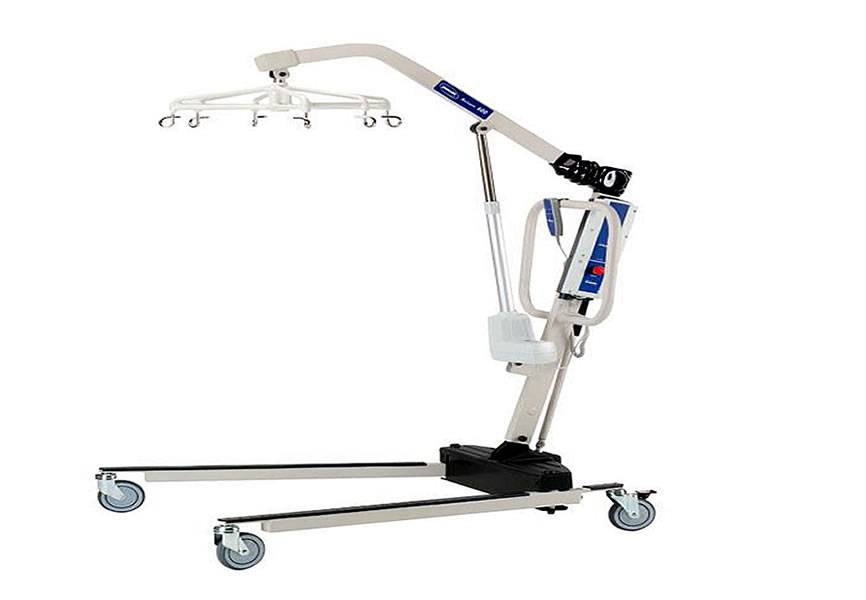 Electric Hoist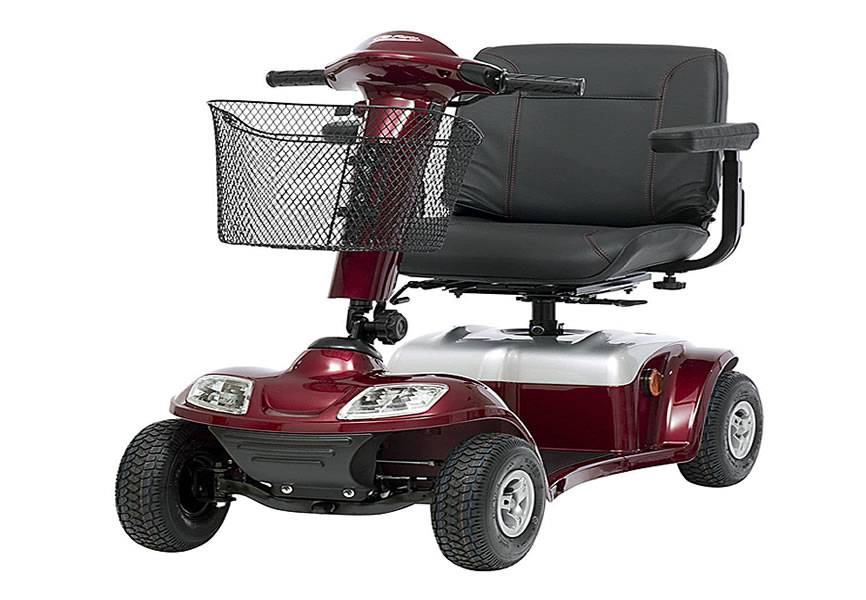 Electric Scooter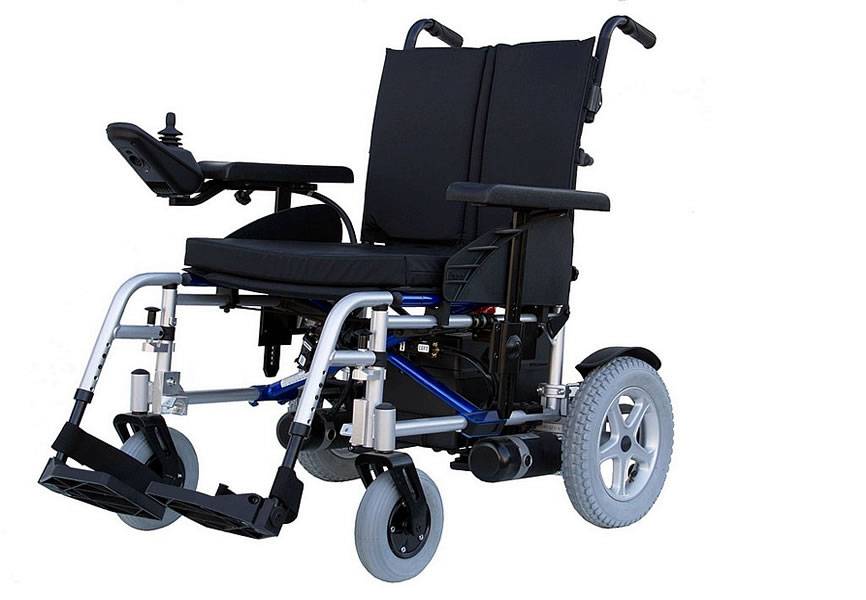 Electric Wheelchair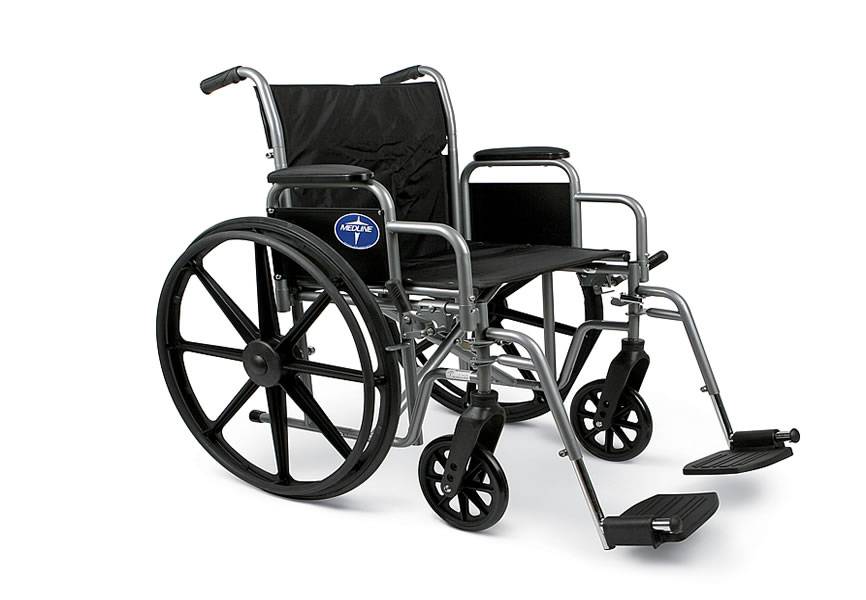 Manual Wheelchair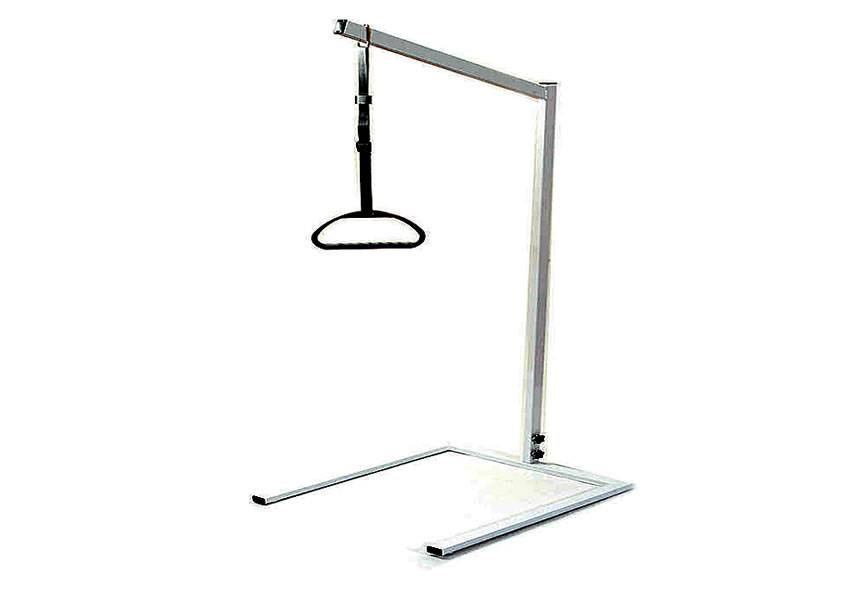 Monkey Pole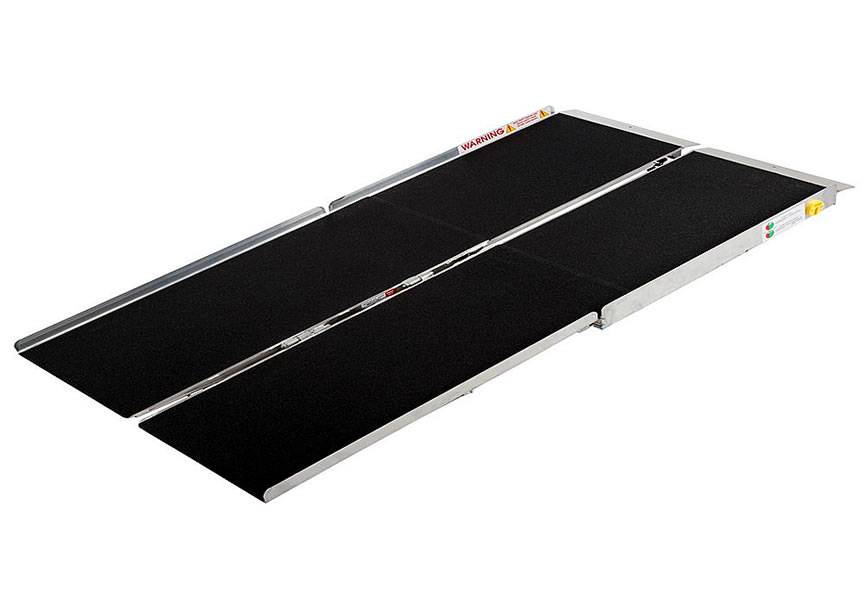 Portable Ramp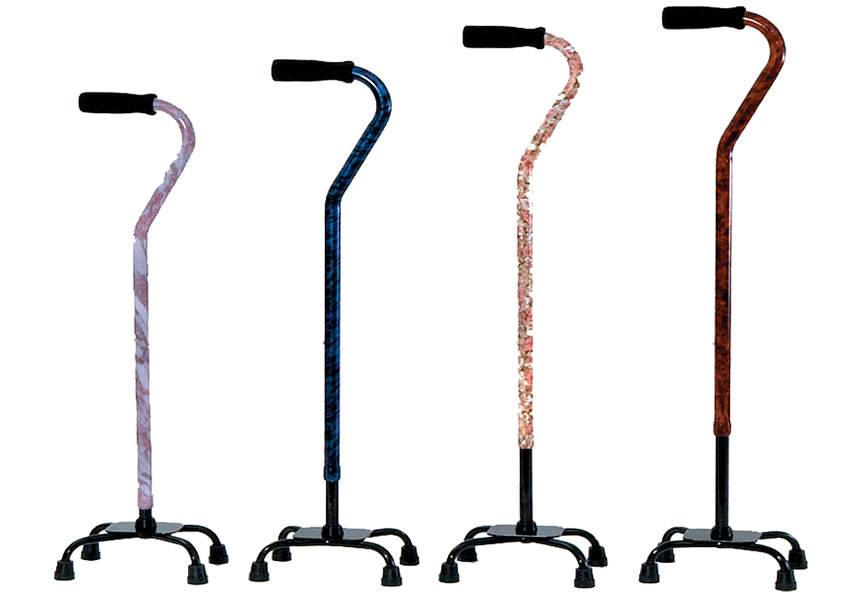 Quad Canes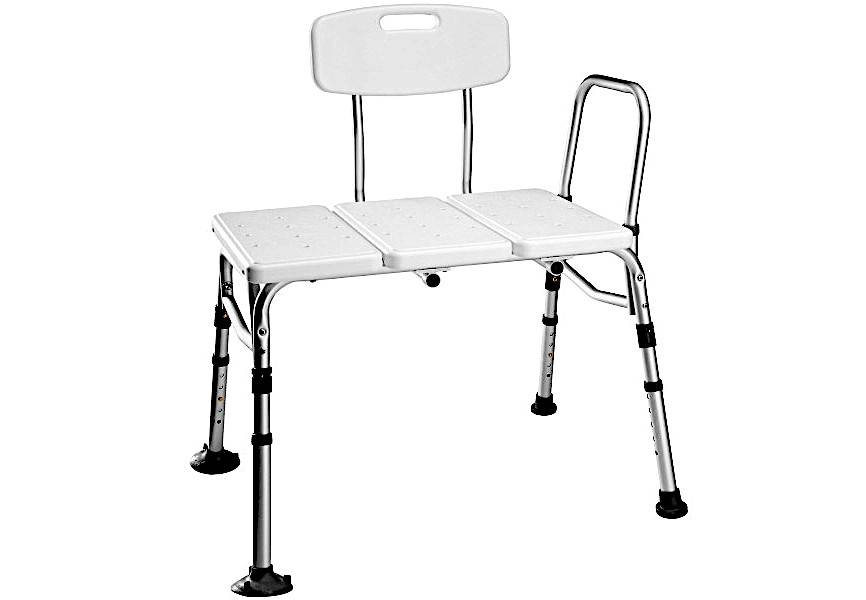 Shower Bench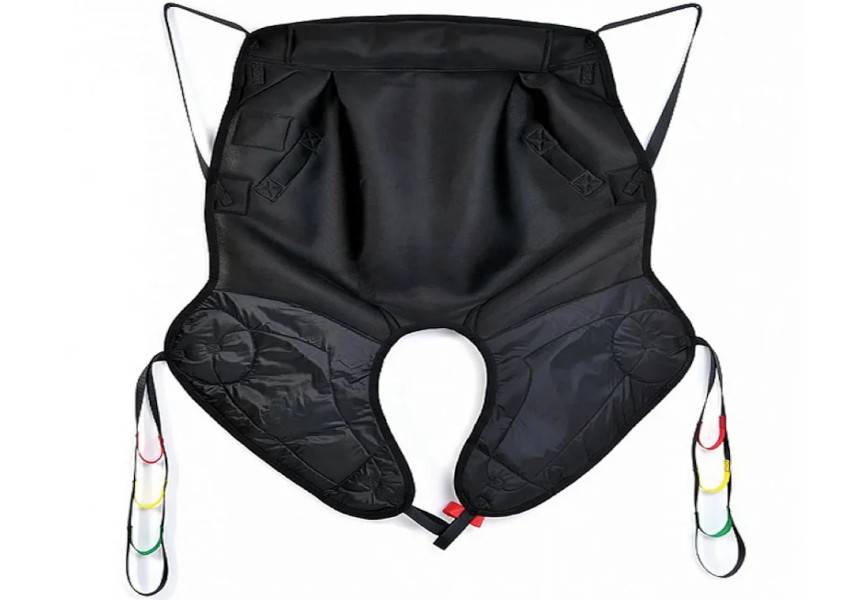 Sling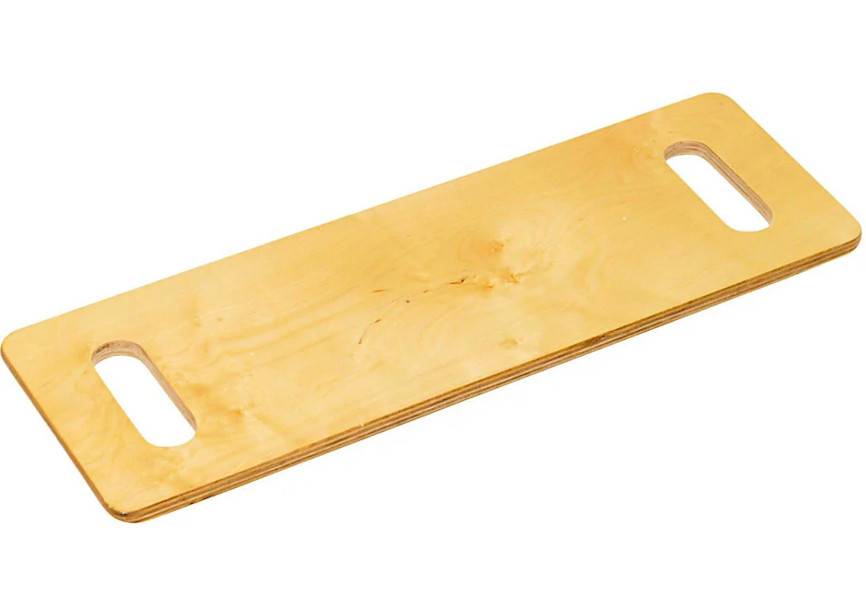 Transfer Board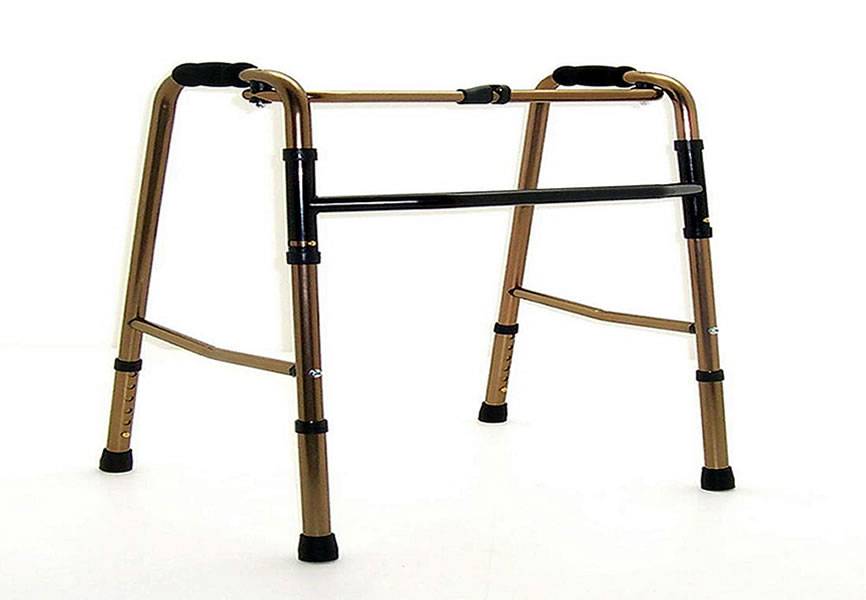 Walker Frames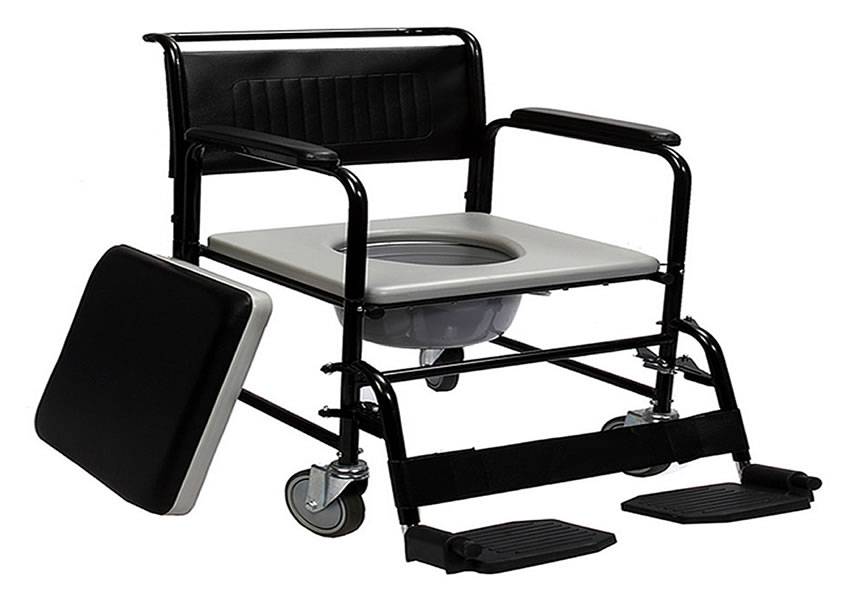 Wheel-In Shower
Italian Rental Portable Ramp Disabled Equipment Service
Portable Ramp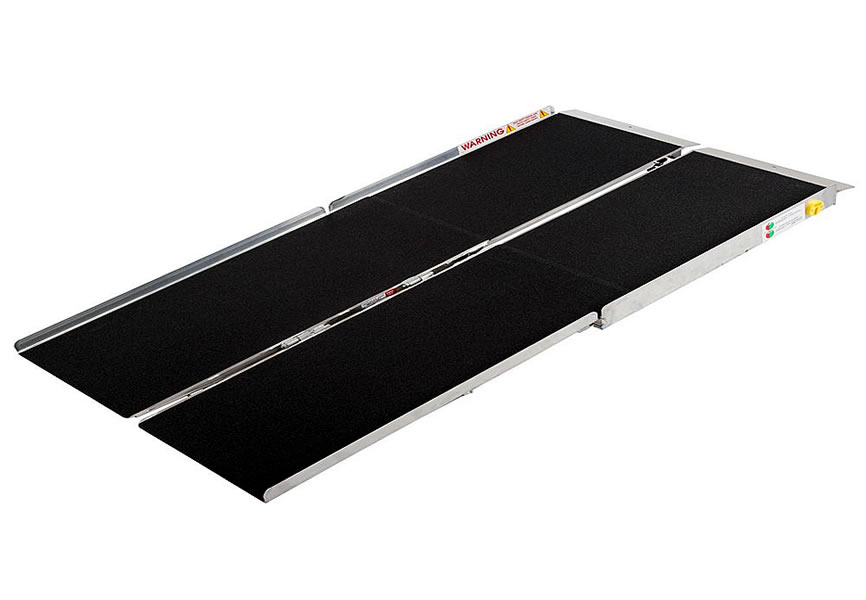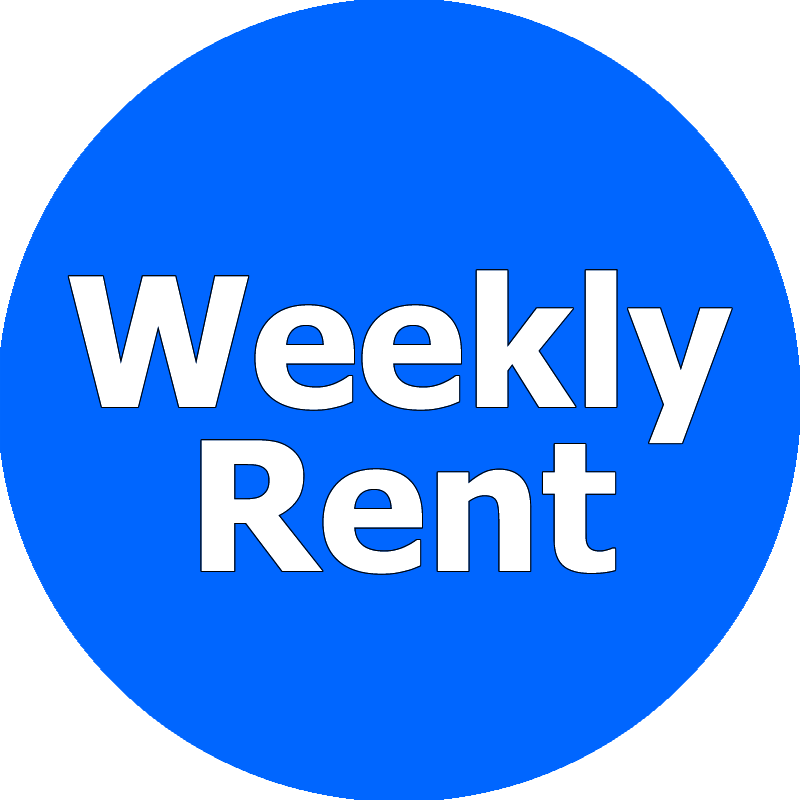 Delivery and Return charges apply
Deposit Required, fully refundable, if not damages caused.
Rent equipment service is reserved ONLY to customers who are booking a full holiday package with us.
Italian rental Portable Ramp disabled equipment service details:
This ultra-strong Portable Suitcase Wheelchair Ramps provide the strength and safety required.
Is foldable, skid resistant, lightweight and portable 2 ft, 3 ft, and 4 ft ramps.
A simple and convenient solution for wheelchairs and scooters to access steps, vehicles, and raised landings with ease.
This folding ramp can be separated, making it even easier to use, carry, and store.
By simply removing two hinge pins, the SUITCASE ramp quickly separates into two lightweight sections, each with their own carrying handle.
Features a single fold design, and high-quality skid-resistant tape with yellow safety strips and a self-adjusting bottom transition plate for easy conversion from ramp to ground.
Unfolds to a 29" wide platform.
Perfect Italian rental Portable Ramp disabled equipment service for reduced mobility travelers on holiday in Italy.
Equipment Details
* Folded size: 36" L x 15" W x 4½"H
* Weight : 8 lb each
* Weight capacity: 800 lb
* Usable size: 3' x 29 1/2"

Day - Venice, Tuscany
Sacramento - USA
5th May 2022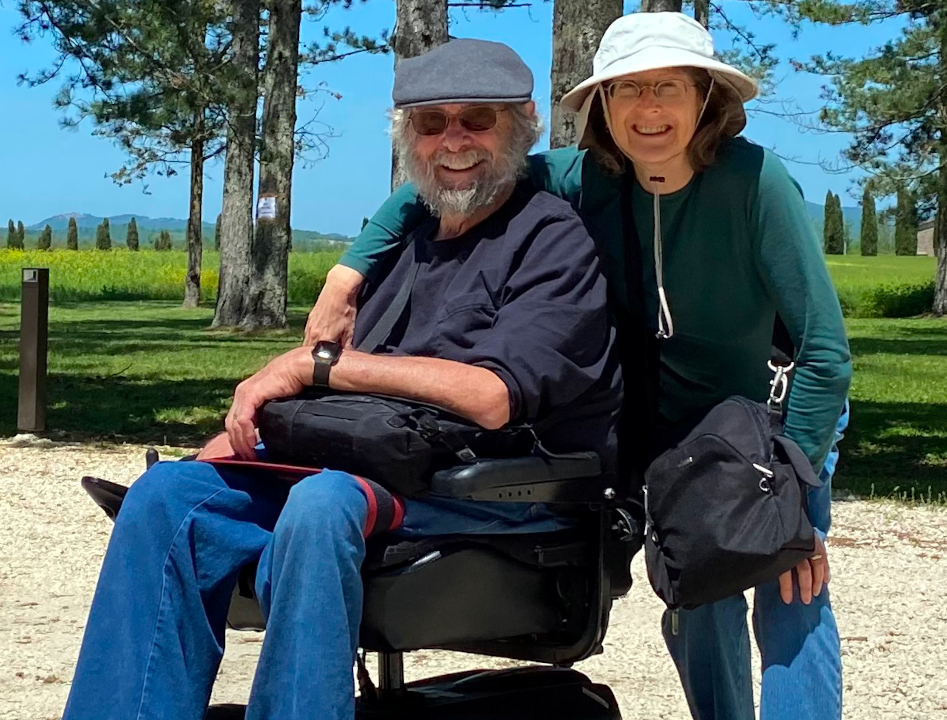 Vincenzo is superb in every way. He is extremely thorough, conscientious and honest ...
Samuel & Watkiss - Sicily
Samuel & Watkiss Families
Merton - UK
21st September 2021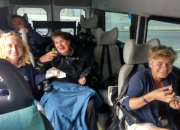 Birgisdottir - Milan
Akureyri - Iceland
15th September 2021 I contacted Accessible Italian Holiday with a very short notice about a transfer from ...
Bonelli - Umbria
Gozo - Malta
13rd September 2021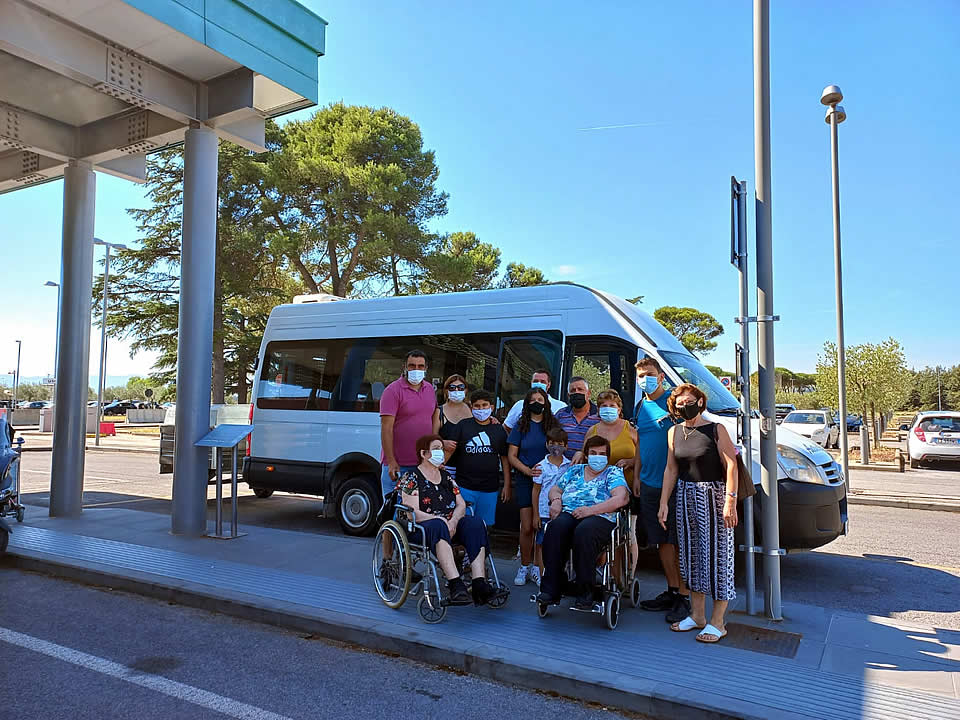 Reifein - Pisa
Atlanta - USA
16th August 2021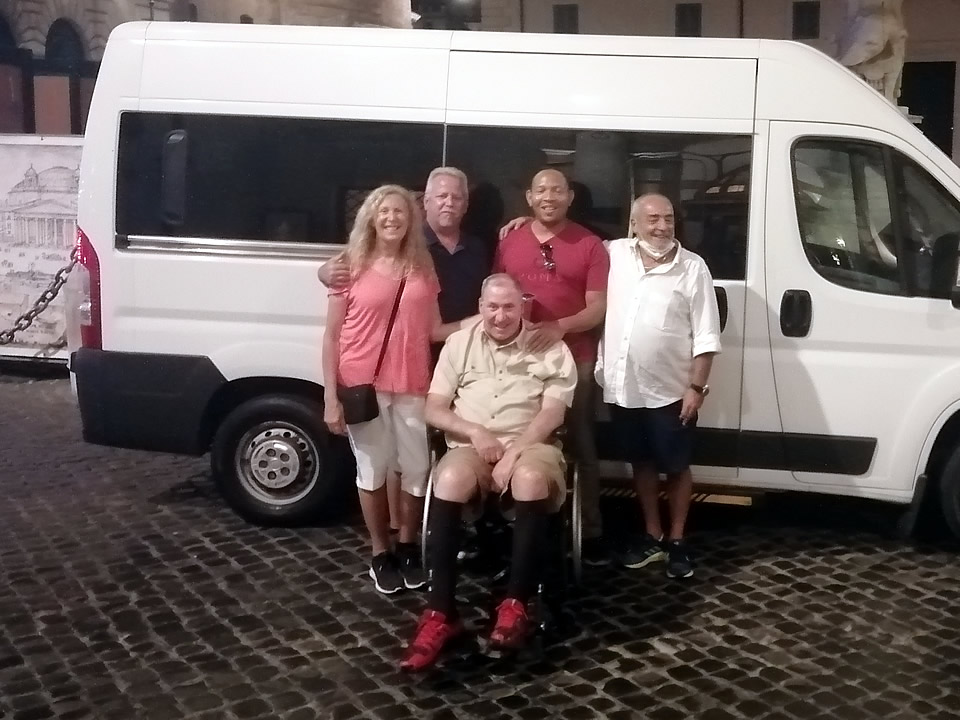 Thompson - Sicily
Triq I Assedju - Malta
20th October 2020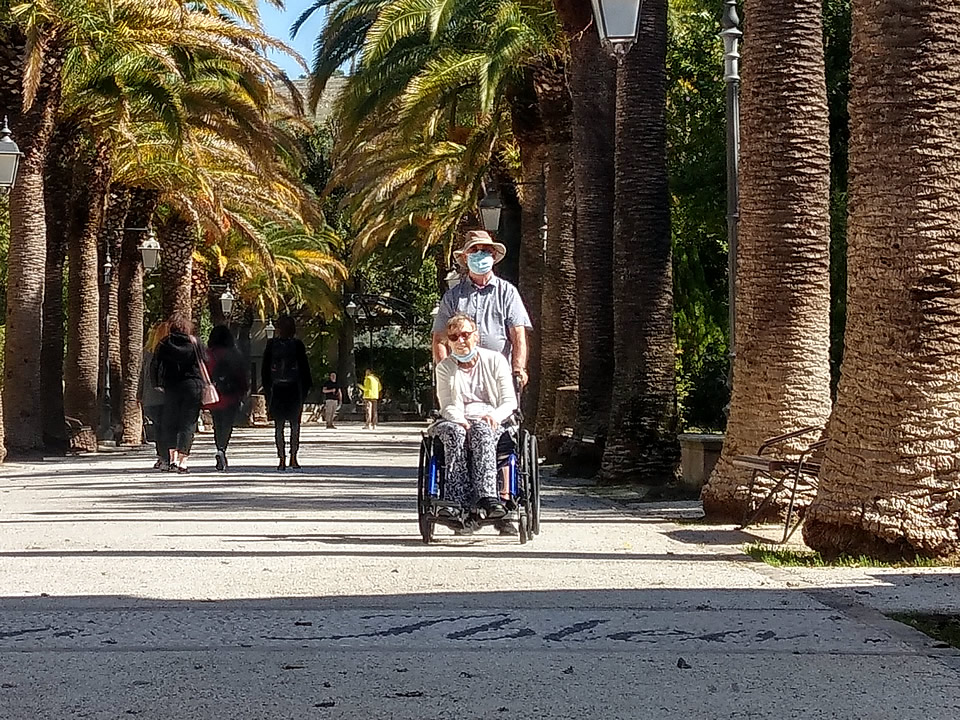 The service provided by Accessible Italian Holiday was exceptional. Vincenzo who ...
Brabant - Naples
Sainte-Catherine - France
29th June 2020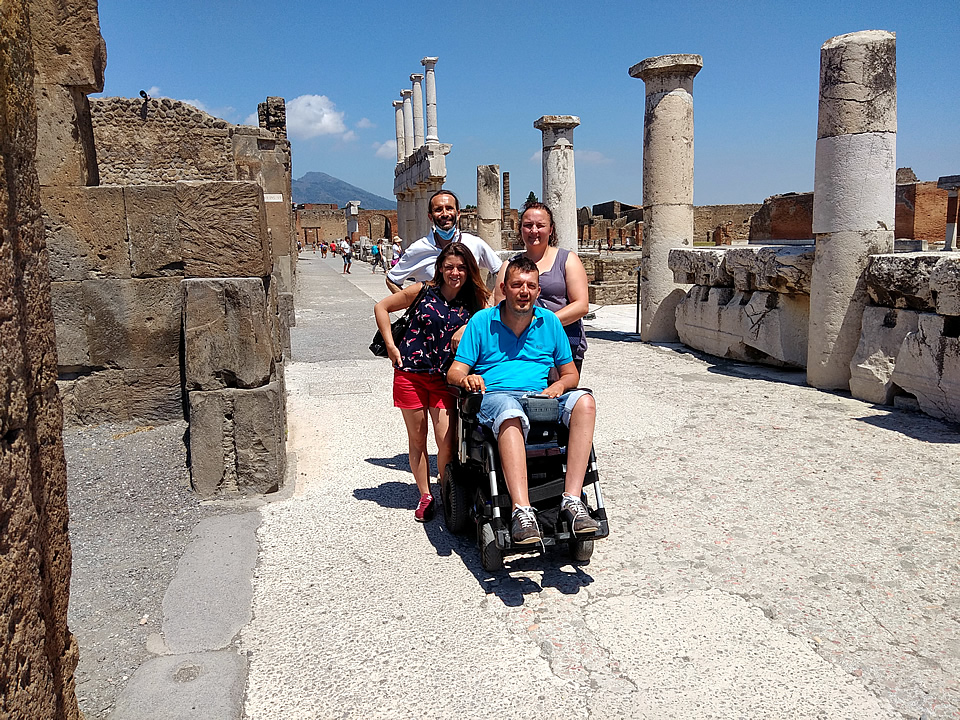 Prydun - Sicily
Hereford - UK
8th March 2020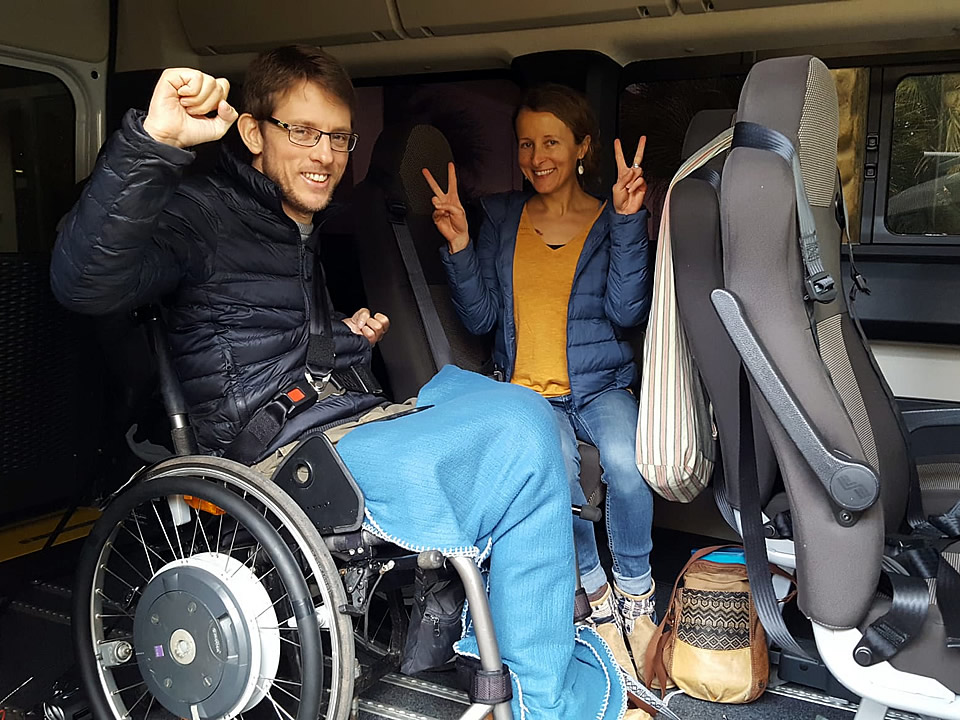 My husband ( who has a spinal cord injury and can't walk ) needed to make a last ...
Rudyk - Sorrento
New York - USA
31st October 2019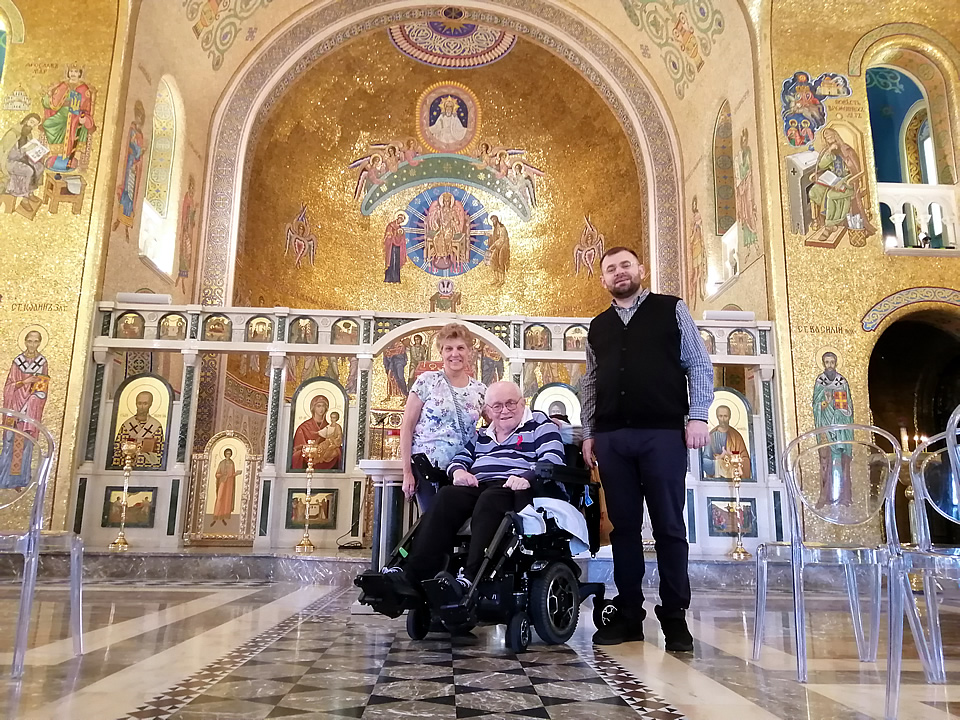 Molski- Sicily
Arizona - USA
19th September 2019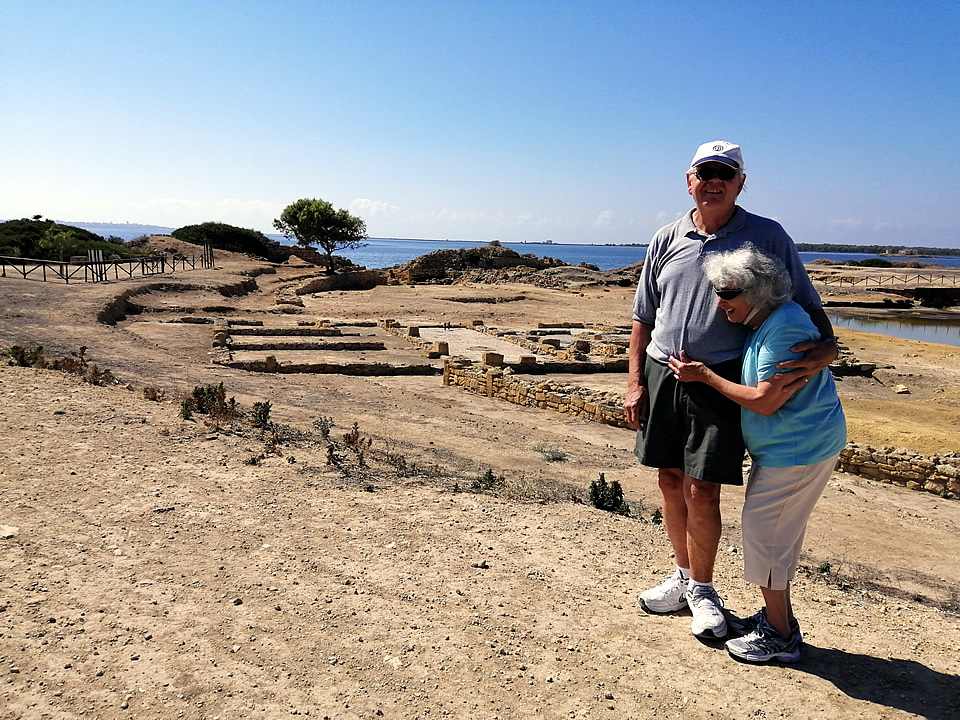 Enzo is a delight to work with. Made helpful suggestions that improved are overall ...
Burns - Bologna
Alpharetta - USA
5th August 2019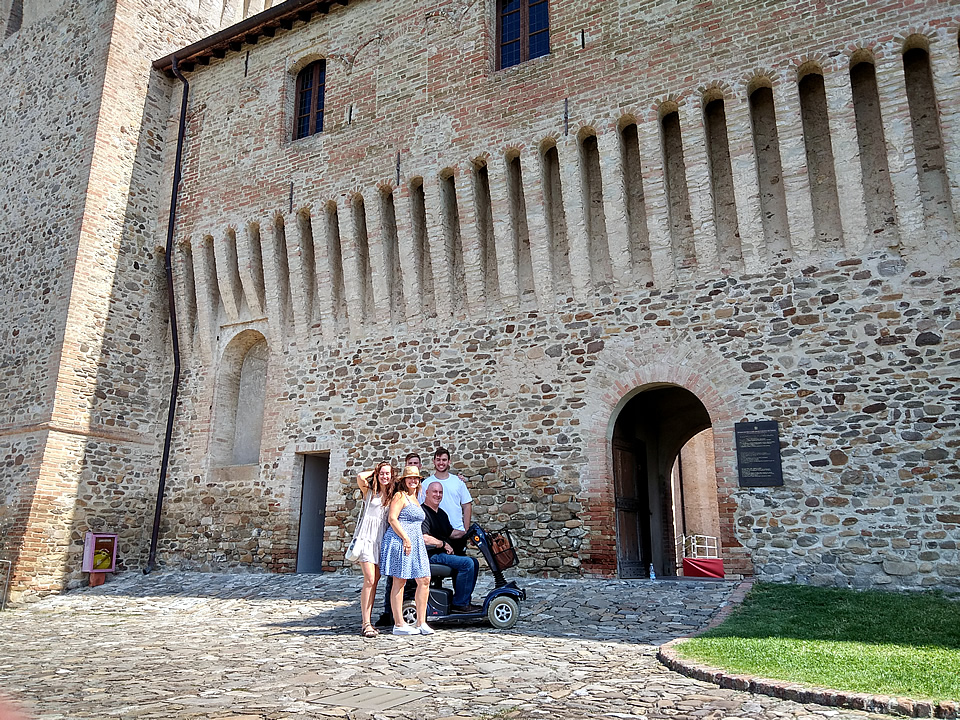 Jones - Rome
Melbourne - Australia
25th July 2019 Raaber - Venice, Lake Como, Florence
Tropiano - Umbria
Philadephia - USA
30th May 2019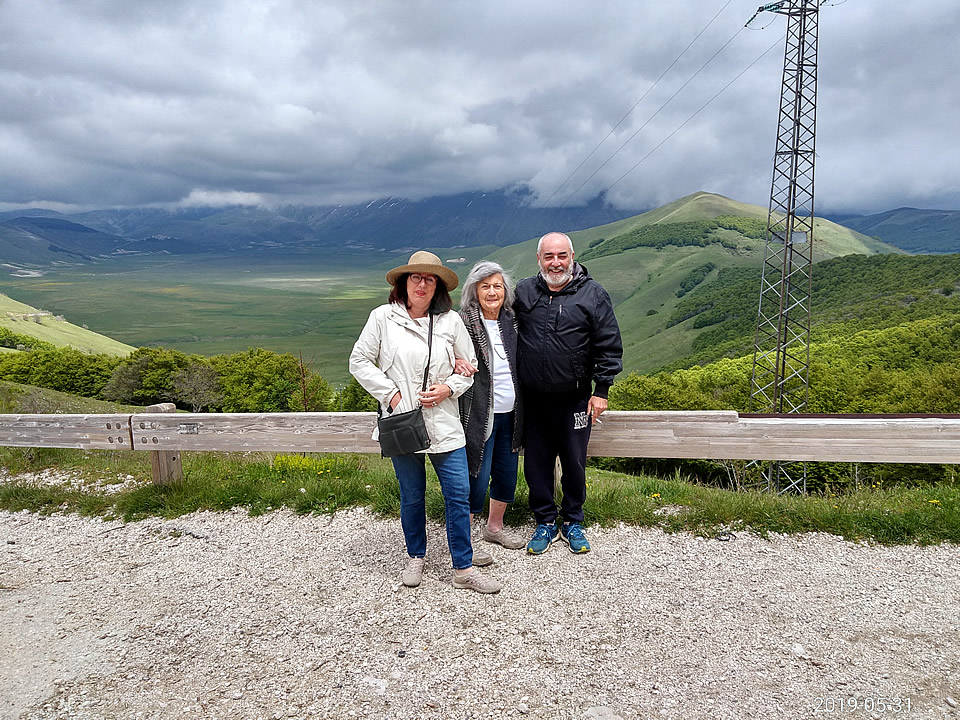 Stapley - Tuscany
Blue Mountains - Australia
17th May 2019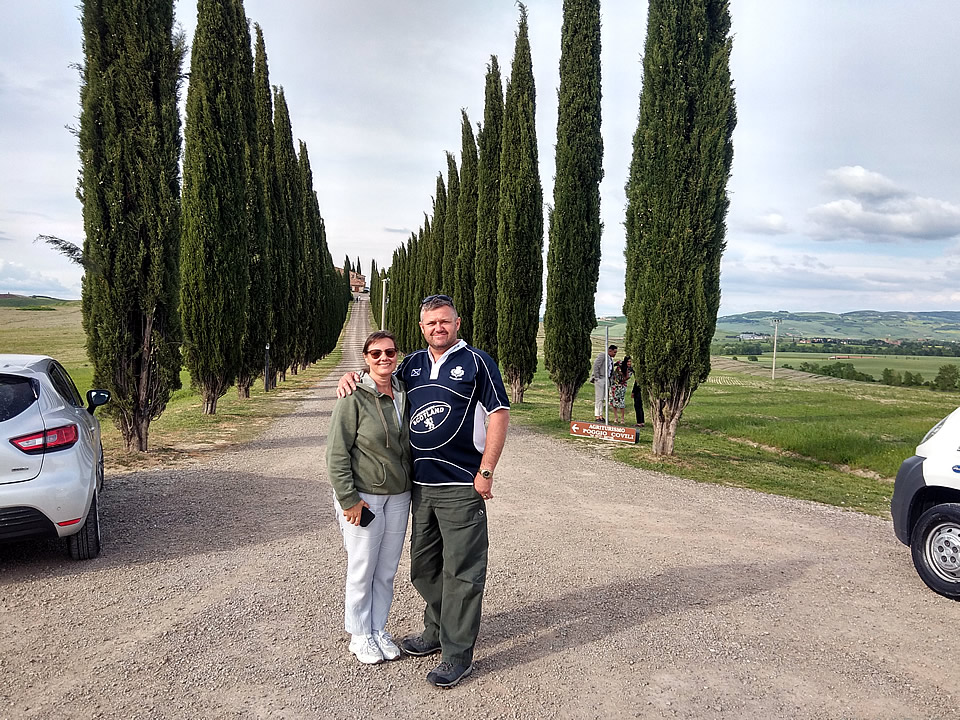 We booked two trips with Enzo, he was wonderful. At all times he made sure we got ...
Carreras - France, Swiss & Italy
Miami- USA
26th March 2019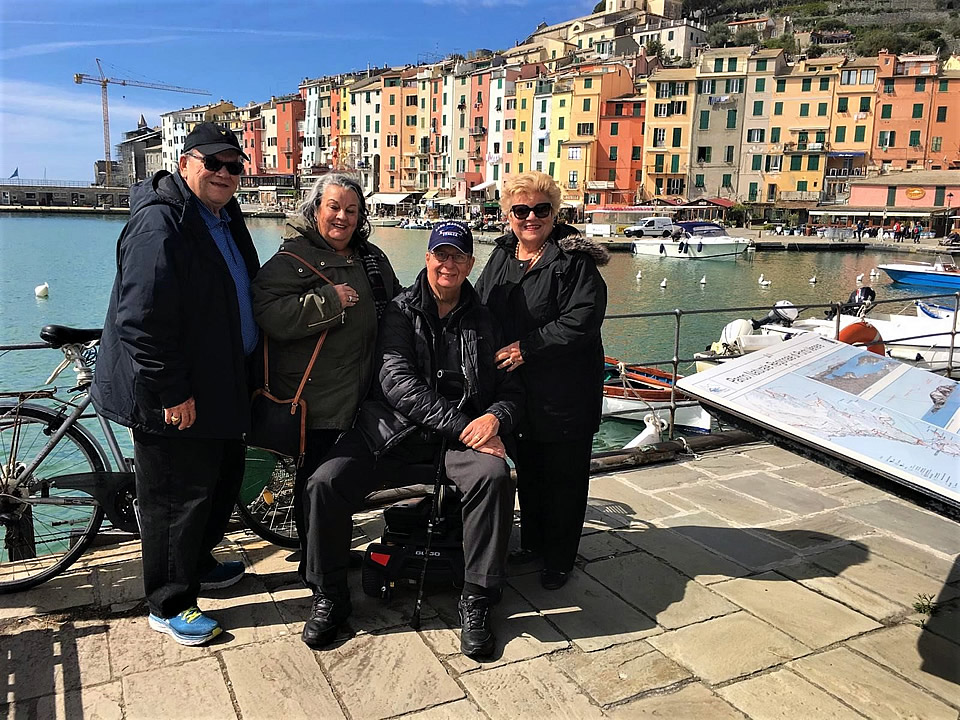 Whittle - Apulia
Cheltenham- UK
19th October 2018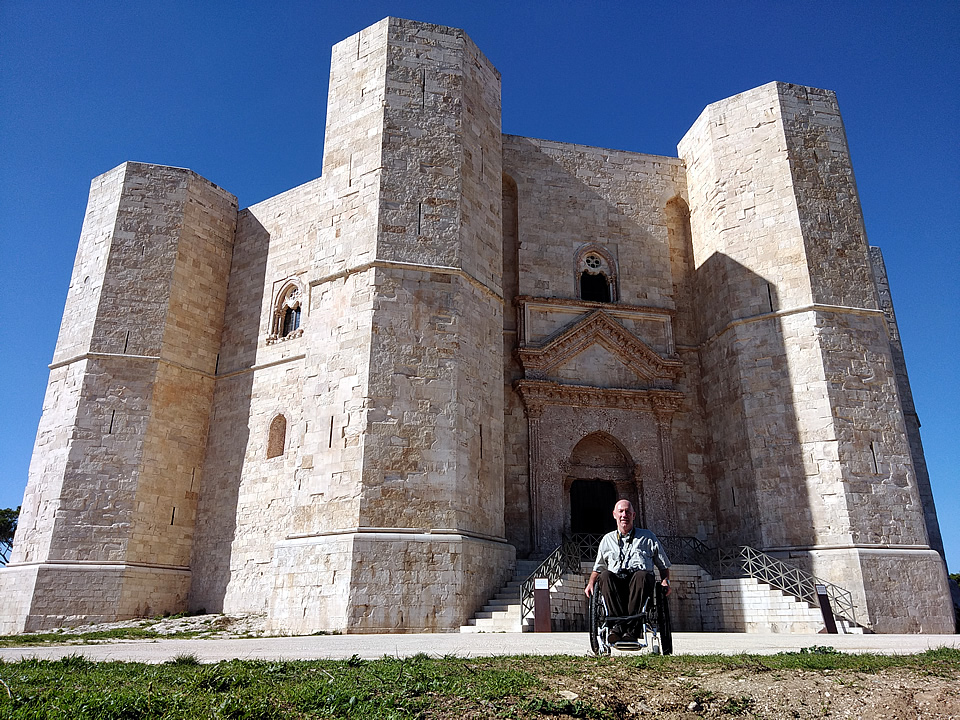 Scheer & Mallett - Apulia
Illinois- USA
5th October 2018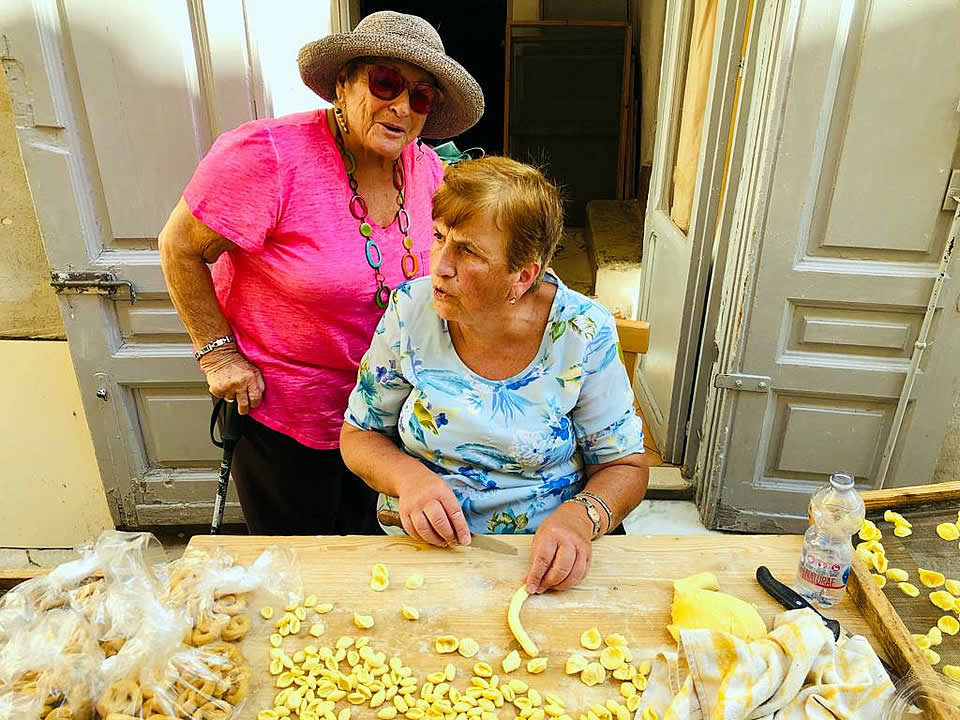 Thank you for a FABULOUS trip. We had so much fun. You were so kind , helpful and ...
Totta - Rome
Long Beach - USA
4th October 2018 Our guide was not only an excellent and reliable driver who met us on time ...
Pieples - Venice Rome Apulia
Miami- USA
14th September 2018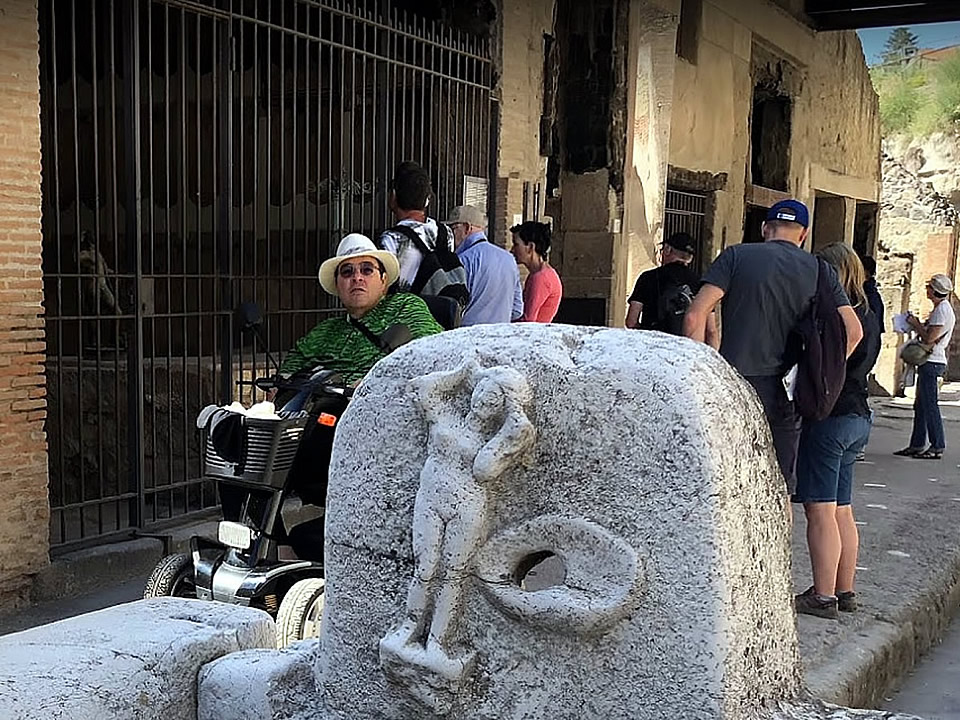 Our family of 4 had a wonderful trip because of Accessible Italian Holidays. Here ...