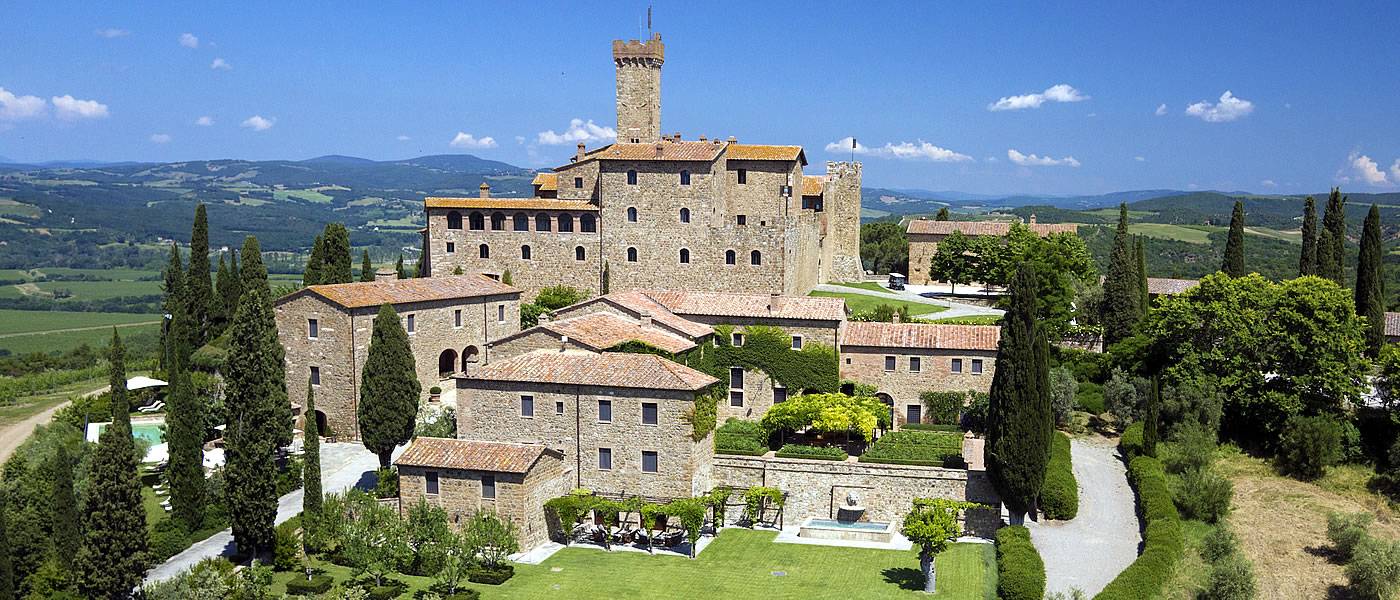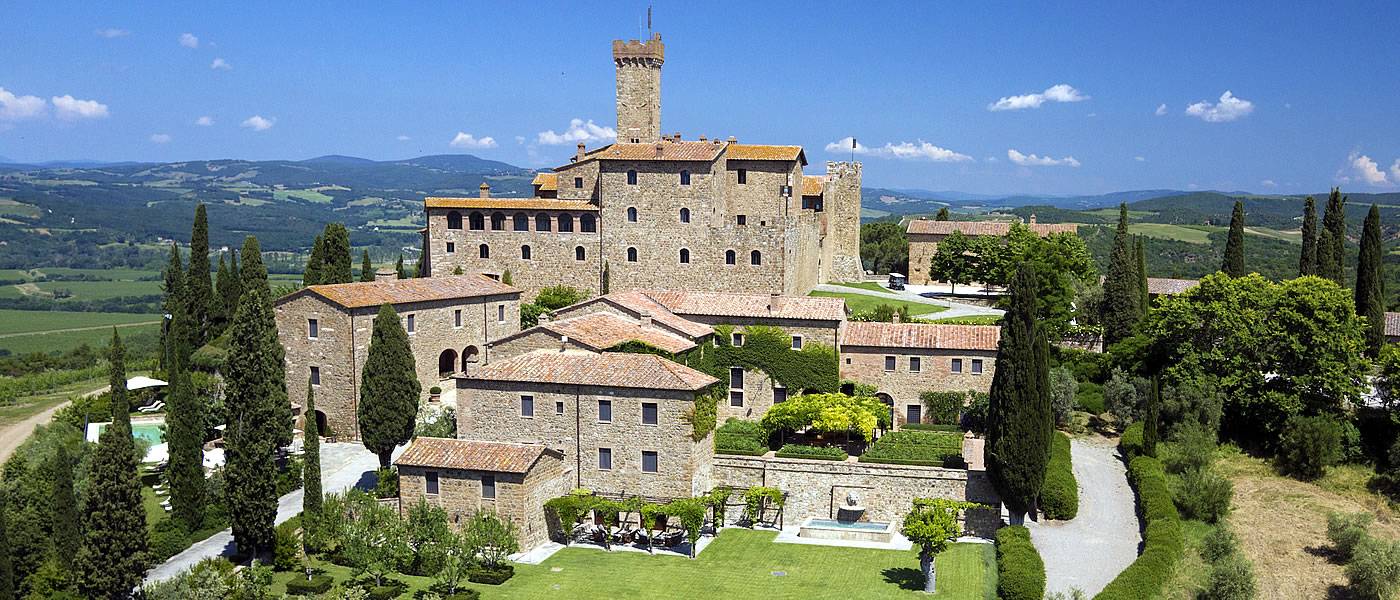 Montalcino Wheelchair Wine Tasting Accessible Tours
Montalcino Wheelchair Wine Tasting Accessible Tours
Montalcino Wine Tasting Tuscany Accessible Tours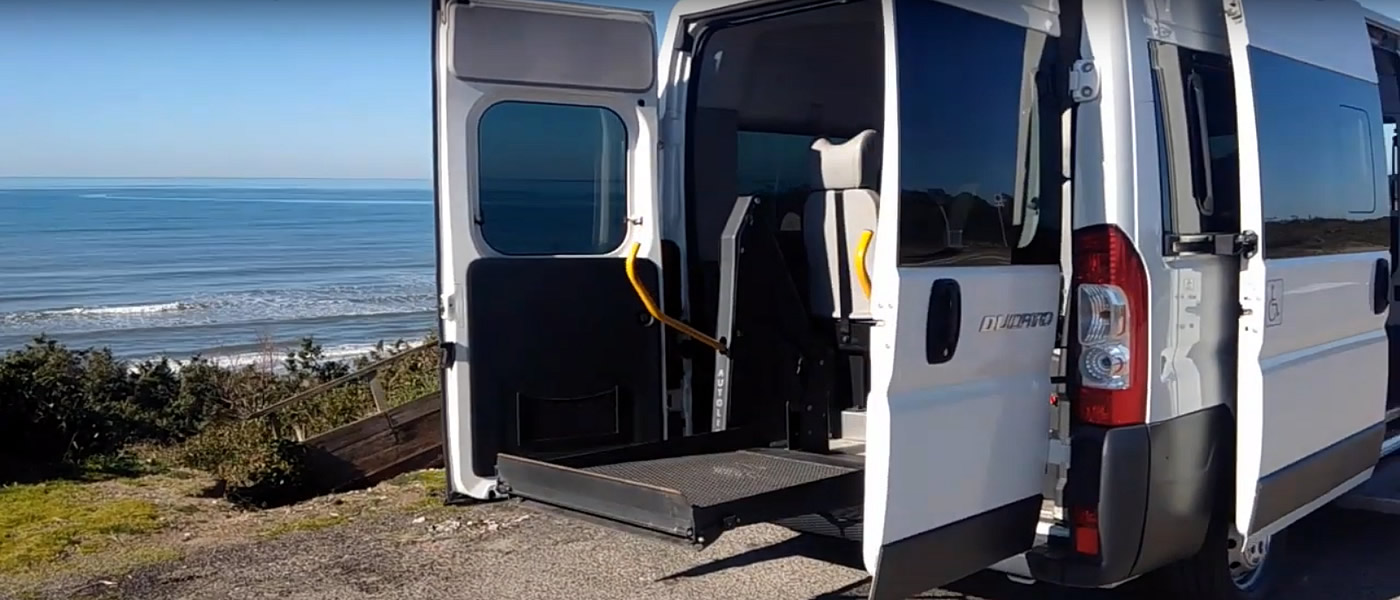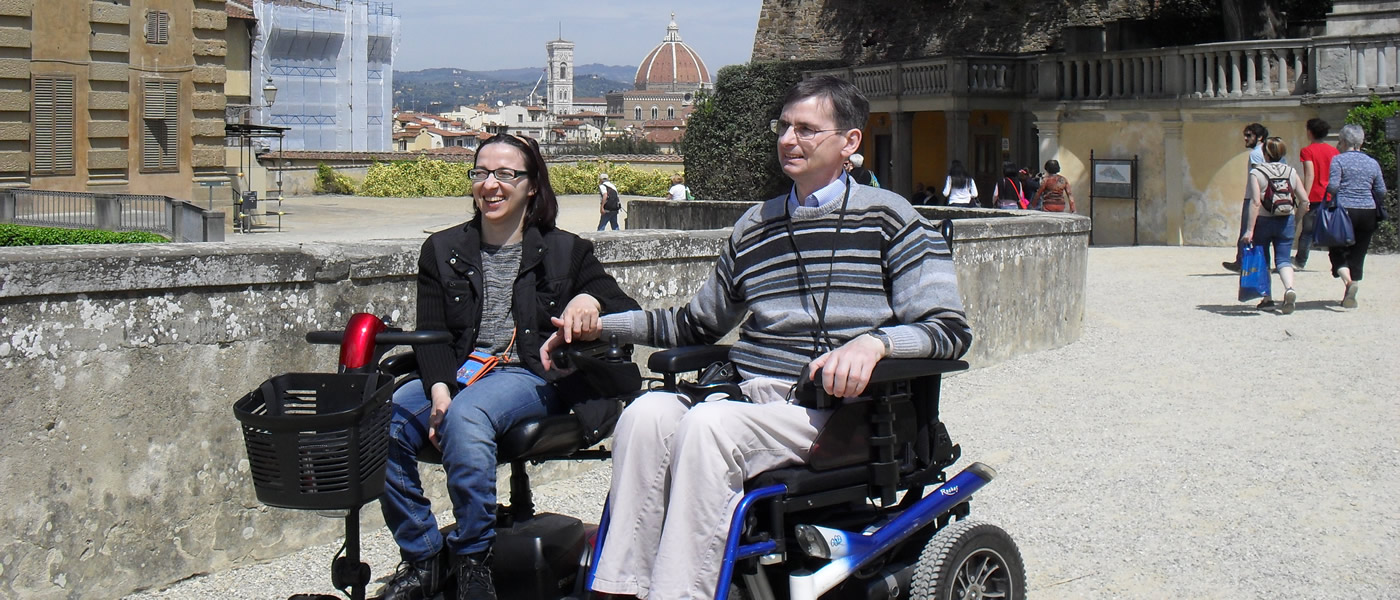 Our Adapted Van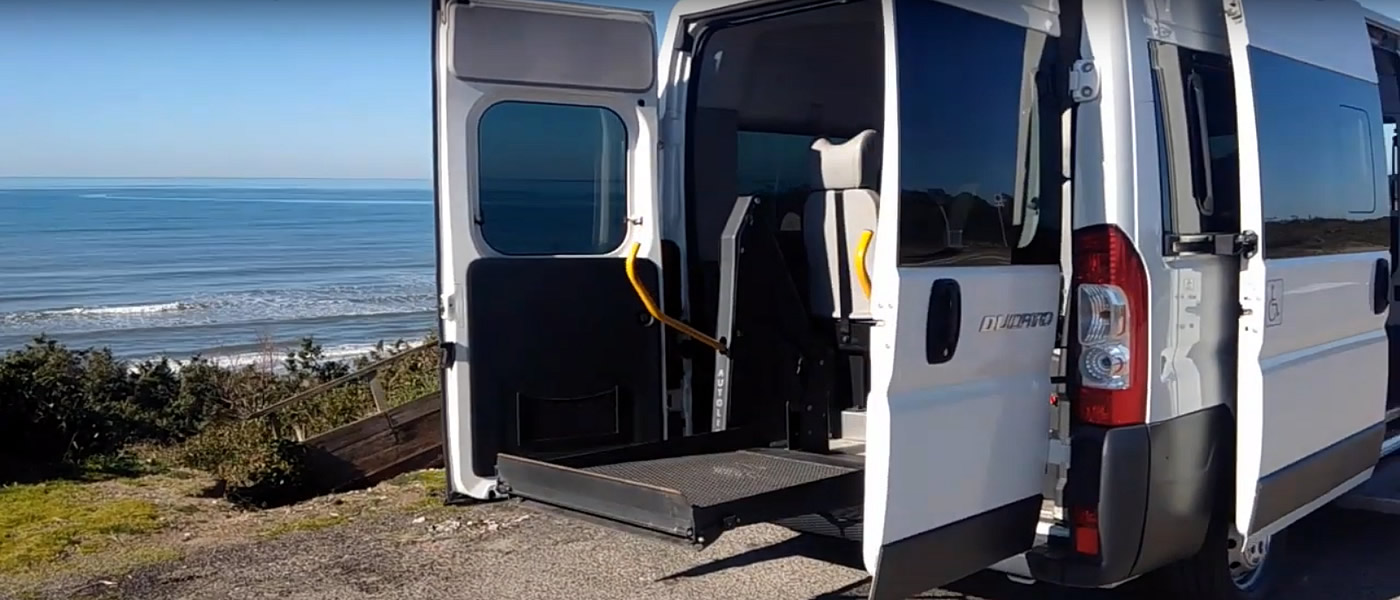 Florence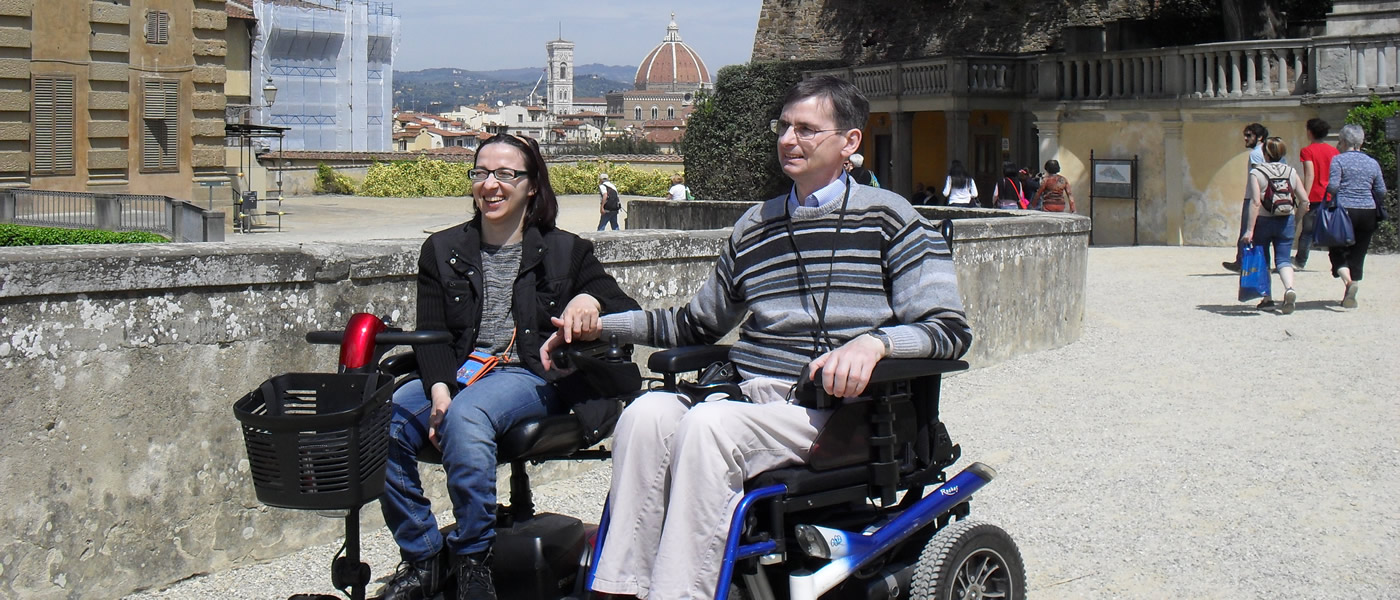 Montalcino Wine Tasting Tuscany Accessible Tours/h2>
The estate extends to the south of Montalcino, to the borders of the Val D'Orcia.
Of the 7,100 acres of land, about one third is under vine in a constellation of single vineyards, the remainder occupied by olive groves, fruit trees ( mainly plums ), woods and scrub.
Its dedication to Tuscany has recently brought the estate to new territories, among the most evocative of the region.
Prestigious Wines
Bolgheri, where a small estate based on the legend of the Etruscans produces a Bolgheri DOC; the Maremma, a territory dedicated to the production of Vermentino; and Chianti, most prized for the birth of Chianti Classico.
Touring Tuscany Wine Taste
Designed to protect the integrity and richness of the grape, the winery employs state of the art technology, the result of revolutionary technical research and innovation.
And in this same philosophy, based on continual research, that a number of projects came to be on the estate, including the clonal study of Sangiovese, research on the composition and aging of wood for barrels, the great protagonist of aging wine, and the completion of micro-vinification area, creating a winery within a winery.
Wine Philosophy
This project, entirely conceived and developed by and at the estate, is made up of a series of expedient high level solutions undertaken to improve upon each phase of wine making.
The tremendous undertaking for vinification is followed by a long silent rest in wood, where the great wines, principally reds, evolve over the passage of time and refine their most distinctive characteristics of strength, elegance and longevity.
More than 7000 customized barrels, laid out in orderly rows, and large casks make up the heart of the estate, which beats in the silent and peaceful ambience surrounding winery.
Wine and Tuscany
The wines are born of a passion and love for unique terroirs, from continuous research, and from the intimate knowledge of different territories and the ability to marry time tested and respected techniques with innovative solutions in both the vineyard and the winery.
The splendid vineyards of Montalcino and Chianti, are the ideal cradle for wines of great character and outstanding quality.
Exclusive Location
The Enoteca/Wine Bar recreates the atmosphere of a true Tuscan wine shop where, alongside our estate still and sparkling wines, grappa, extra virgin olive oil and Salsa Etrusca, you will find numerous local artisan food and crafts.
Here, surrounded by the imposing views of the adjacent Castle, you will have the opportunity to taste outstanding local sheep's cheese and classic Tuscan prosciutto paired to the estate wines.
Book and Travel
The building lies below the castle itself, once serving as a wine cellar of sorts in medieval times and being built up over the ensuing centuries.
Inside, you can find the entire range of the estate wines, from San Angelo Pinot Grigio to big wines like, Brunello di Montalcino, BelnerO, SummuS ed ExcelsuS, which can be purchased by the bottle, case or in various gift packs.
Tuscany wheelchair users wine tasting Services
Tuscany wheelchair Friendly wine tasting Hotels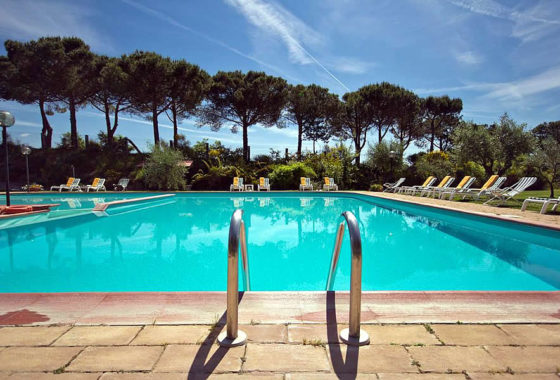 Montepulciano
Tuscany
Montepulciano, Italy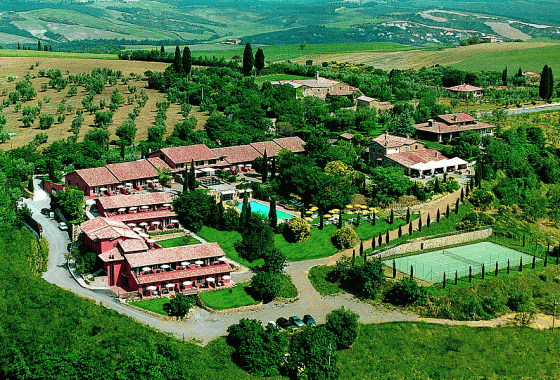 San Quirico D'Orcia
Tuscany
San Quirico D'Orcia, Italy