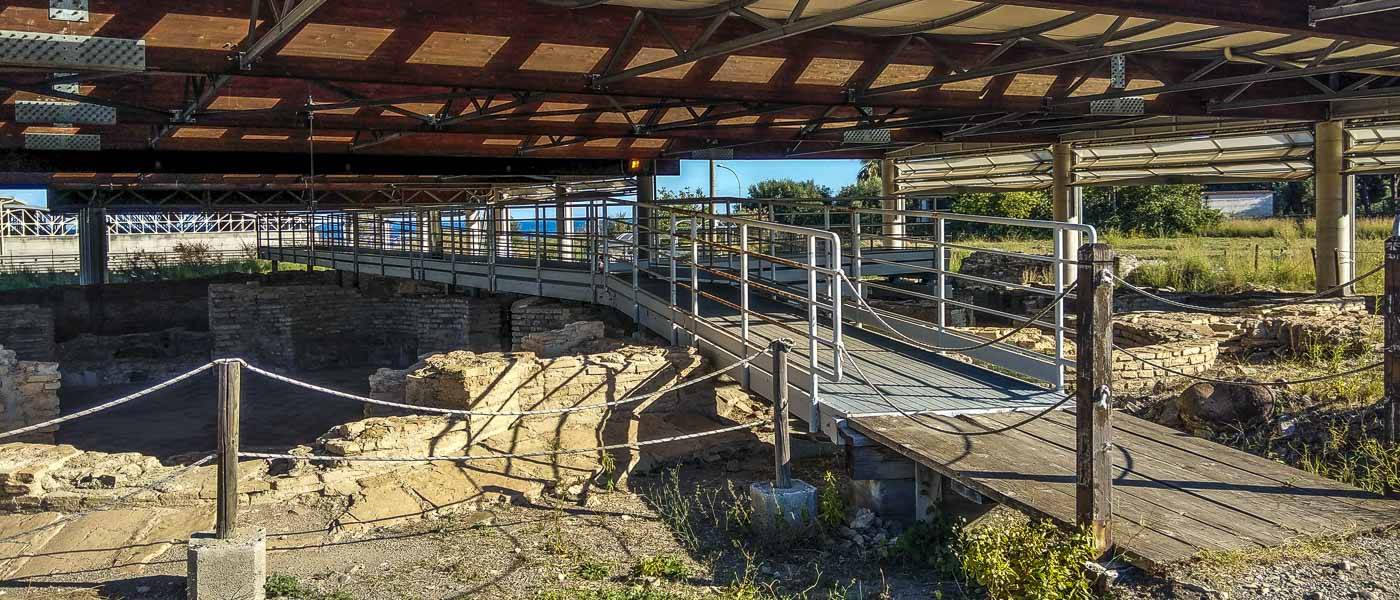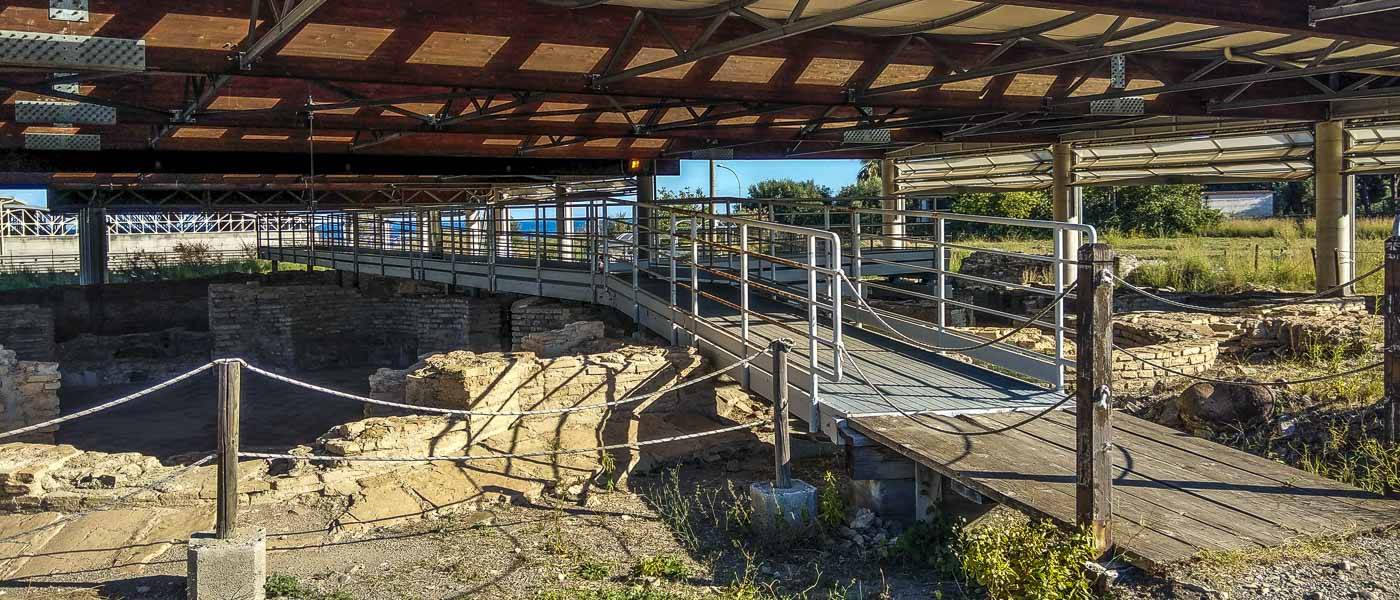 Roman Villa of Casignana Wheelchair Accessible Tours
Roman Villa of Casignana Wheelchair Accessible Tours
Roman Villa Of Casignana wheelchair accessible tours to Calabria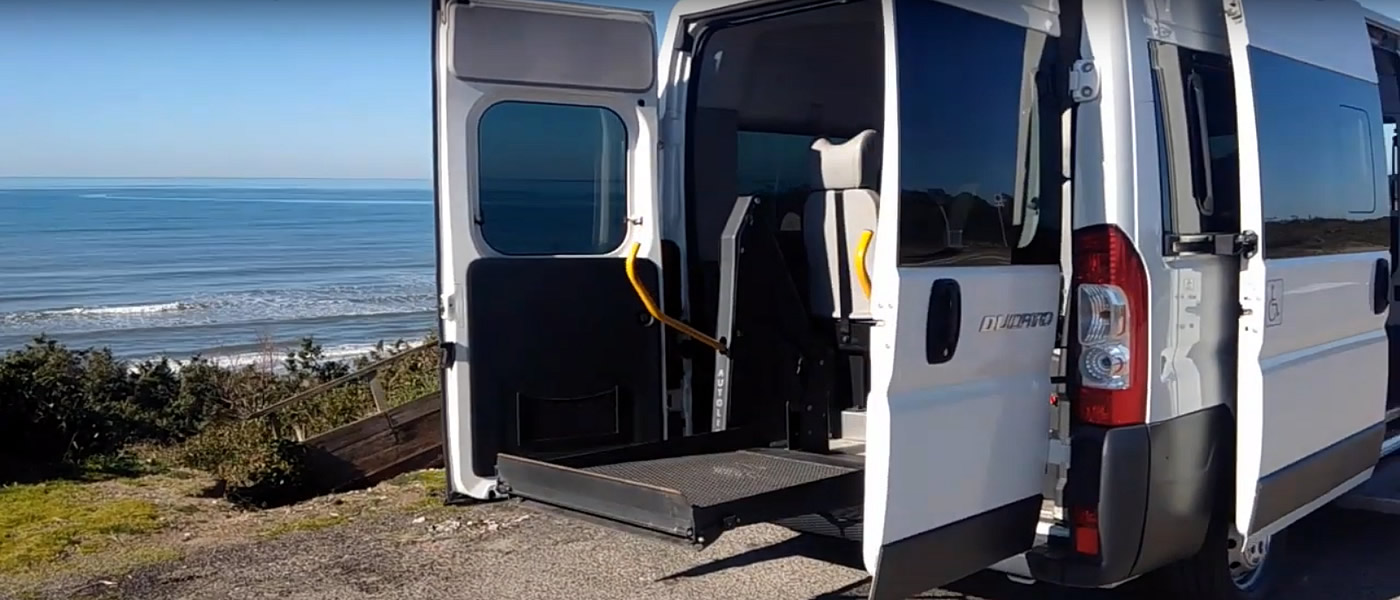 Our Adapted Van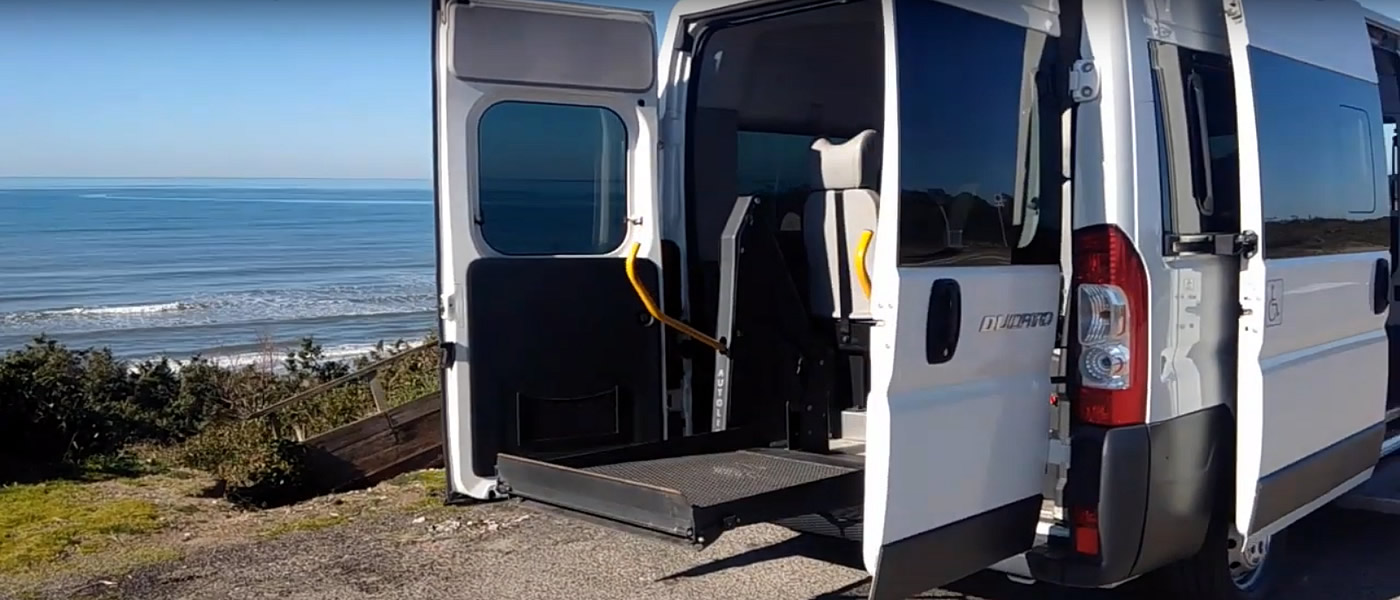 Between the intense blue of the sea and the asphalt of the Ionian road 106 lies the Roman Villa of Casignana wheelchair accessible tours.
Is the largest complex of Roman floor mosaics from southern Italy, after the Sicilian ones in Piazza Armerina.
The villa, located in the province of Reggio Calabria, is a Roman villa whose remains are located in the Palazzi district in the municipality of Casignana.
In addition to being incredibly from a landscape point of view, this area is also culturally rich.
In fact inhabited since the Greek period, this coast has found the period of greatest splendor around the IV century BC.
The moment in which the maximum expansion of the Roman villa dates back.
The Villa was only discovered in 1963 following work on the construction of an aqueduct whose pipeline runs right through this area.
The Roman Villa of Casignana wheelchair accessible tours, probably dates back to the I century. A.D. and reached its peak in the IV century A.D.
Roman Villa of Casignana Wheelchair Accessible Tours
We providing a safe and a full Calabria accessible tours around previewed accessible itineraries.
Wheelchair friendly accessible services includes professional guided tours and private journey excursions.

Visit this rich and fascinating land with an exclusive private Roman Villa of Casignana wheelchair accessible tours.
Adapted van transportation specifically designed for wheelchair users tourists combined an holiday to Italy across Calabria.
Touring Roman Villa of Casignana
Given the wealth of materials, it is plausible to believe that the Villa could belong to a very important patrician family, most likely linked to the flourishing wine business.
This makes him speculate on the many fragments of Roman amphorae found and certain representations present in the mosaics.
On the other hand, one of the oldest wines of our country is still produced in this area: The Greco.
The Villa is not the only building in the area.
In fact, a small settlement developed around it, perhaps a place of rest and refueling for officials of the imperial bureaucracy who traveled the ancient road connecting Locri Epizefiri and Rhegion ( Reggio Calabria ).
The excavations have so far brought to light the rooms of a large private spa complex and a residential part.
Italy is rich in archeology even outside of Rome and Pompeii, it is not certain that lesser fame is synonymous with lesser value and the Roman Villa of Casignana is a striking example.
Booking & Travel
Roman Villa of Casignana wheelchair accessible tours disabled excursions.
Unmissable visit at it with our Calabria Accessible Tours.
Specifically tailored to wheelchair users, reduced mobility persons and disabled with an adapted van.
Calabria wheelchair accessible Services
Calabria wheelchair accessible Hotels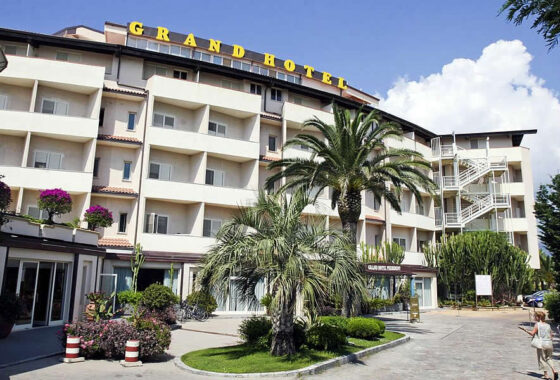 Siderno
Reggio Calabria Provence
Siderno, Calabria 89048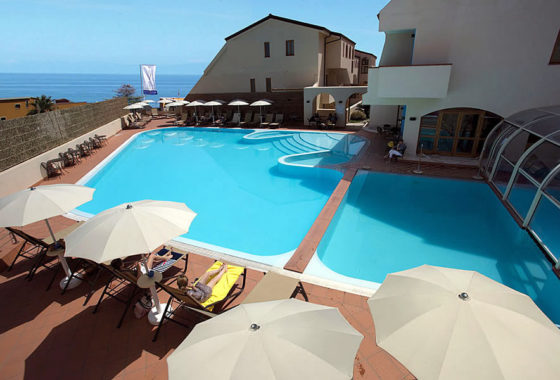 Tropea