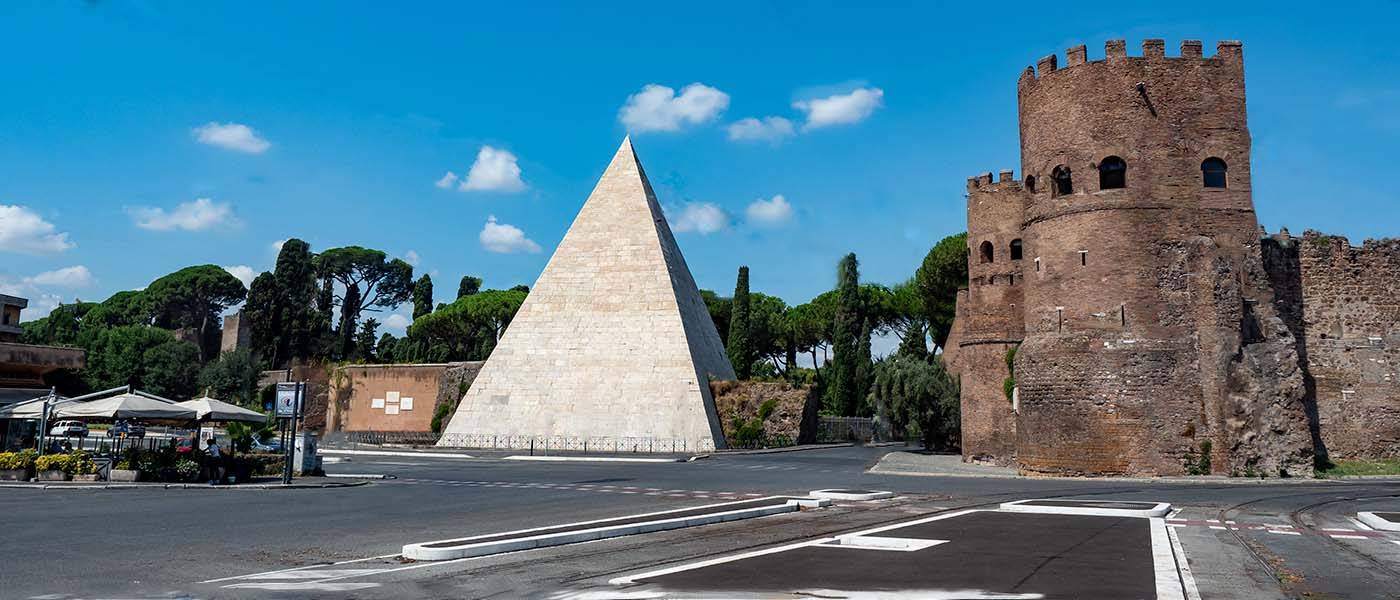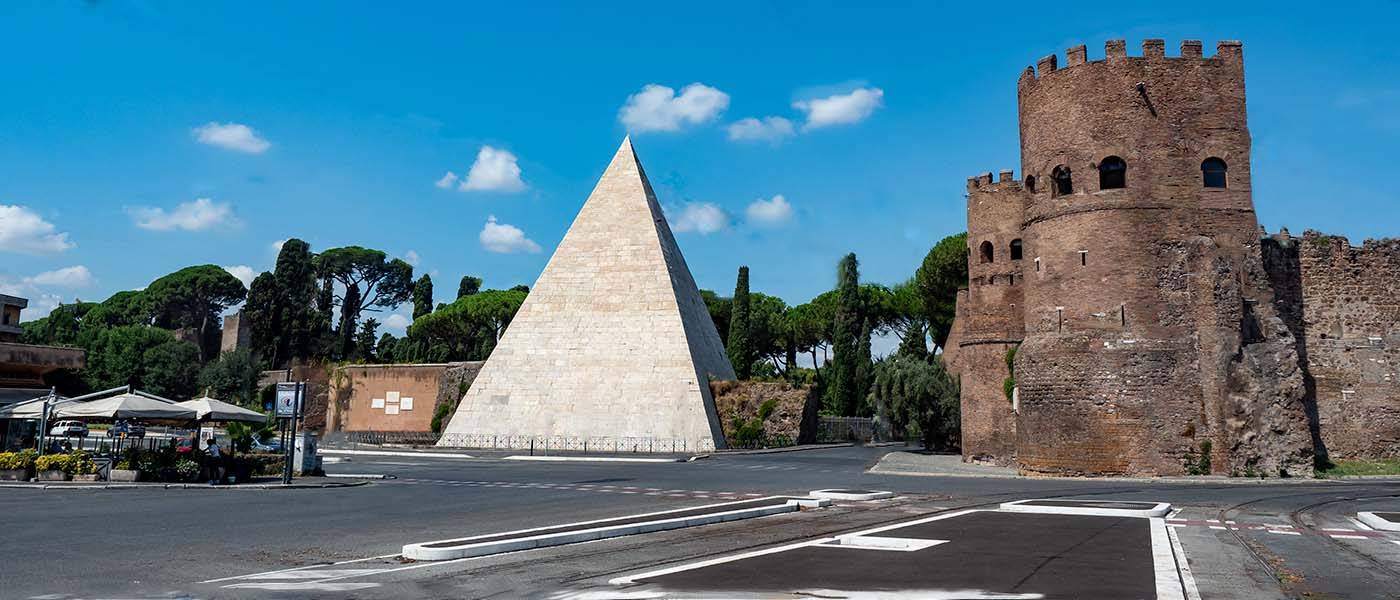 Pyramid of Cestius Market Wheelchair Accessible Tours
Pyramid of Cestius Market Wheelchair Accessible Tours
Pyramid of Cestius Wheelchair Accessible Tours Rome Excursions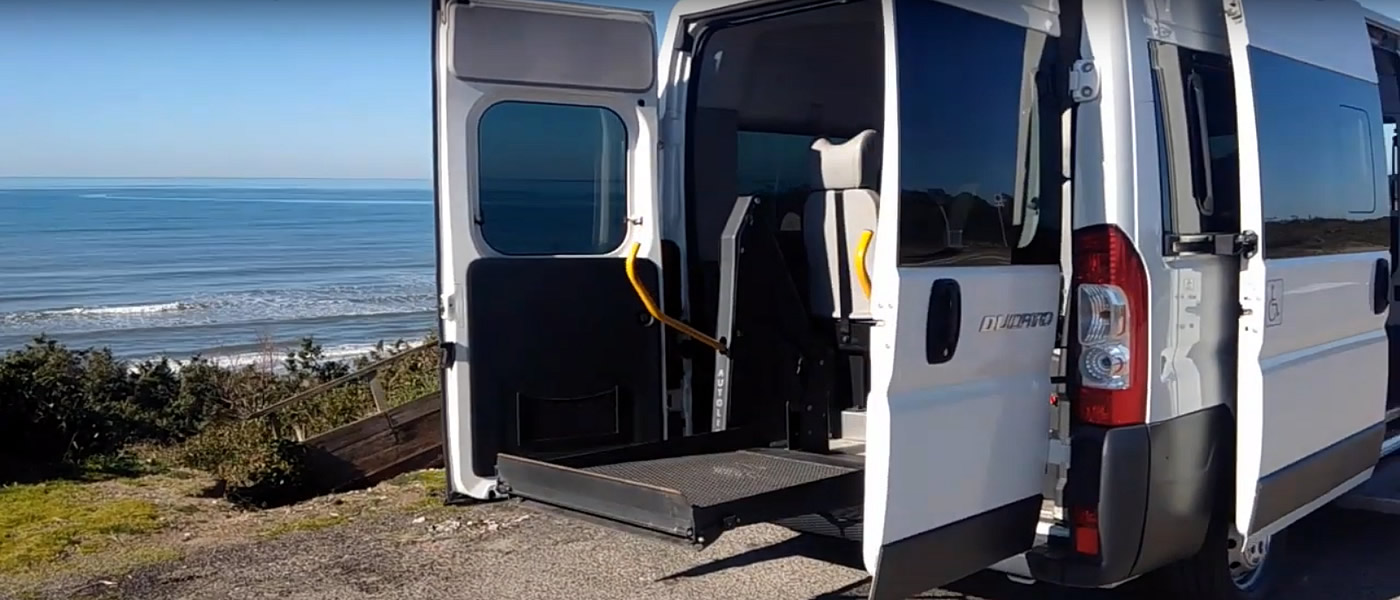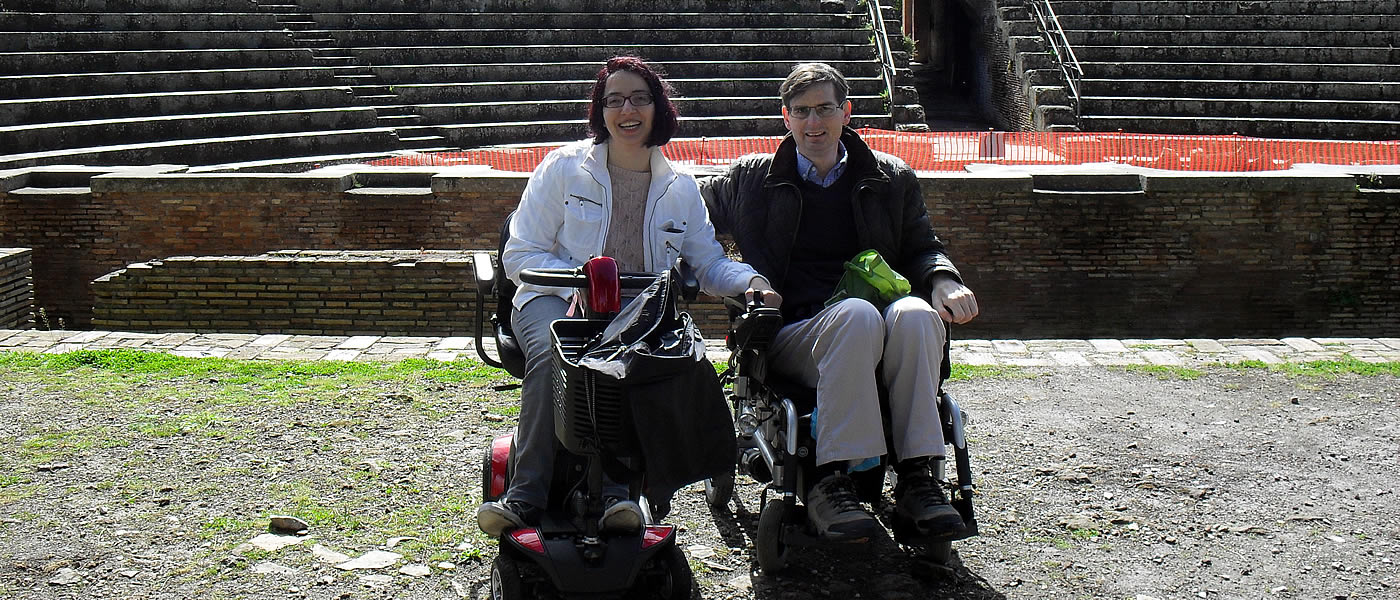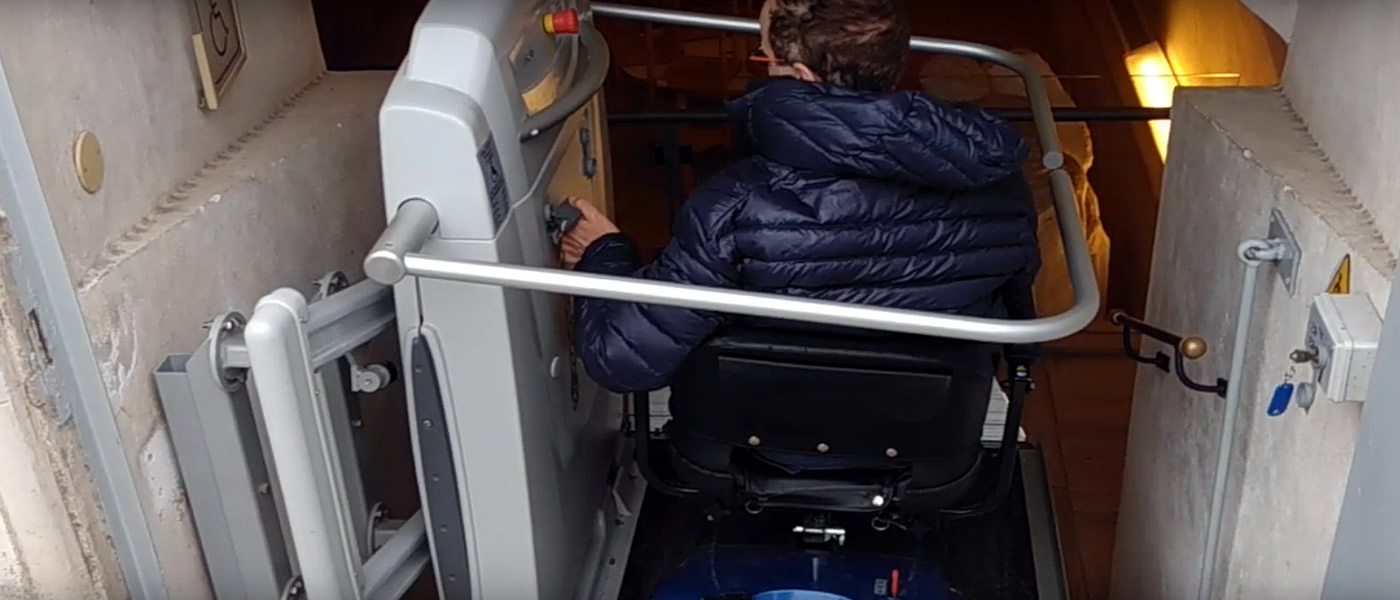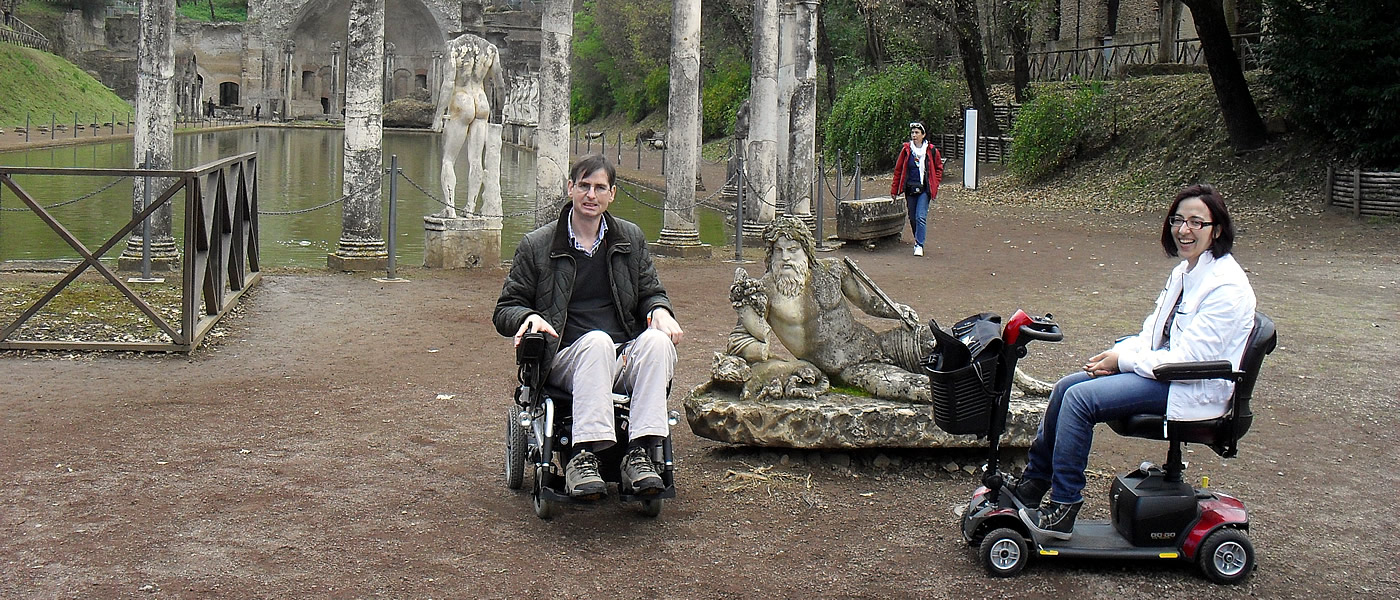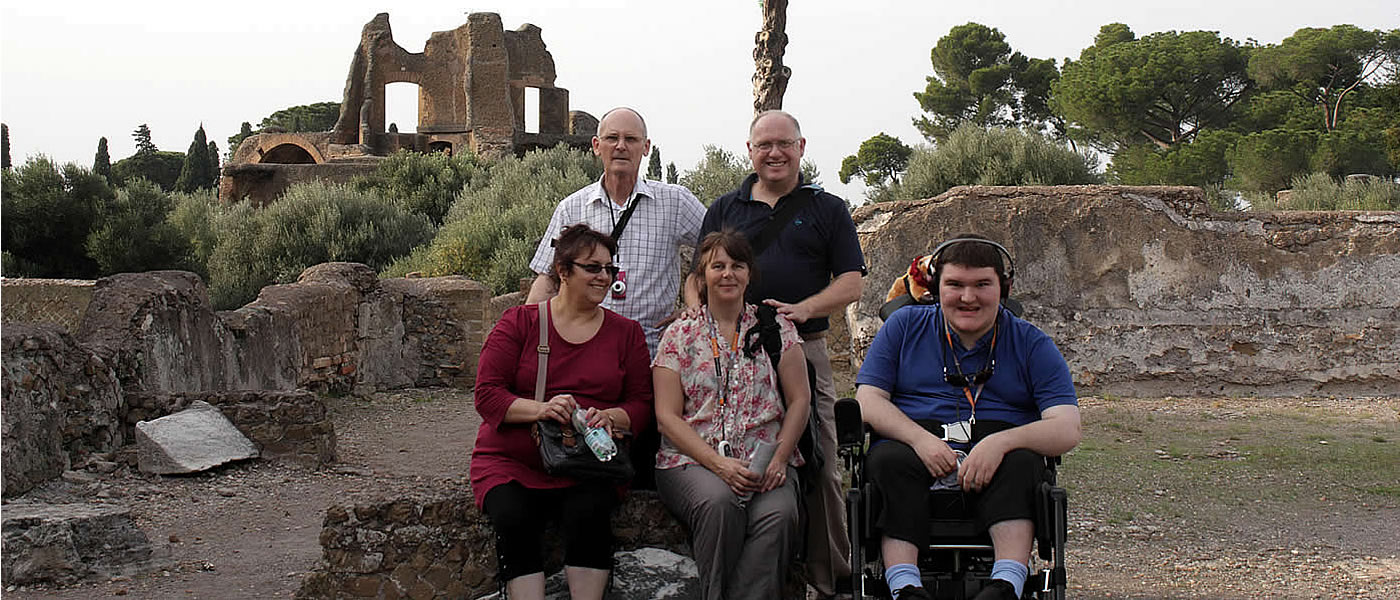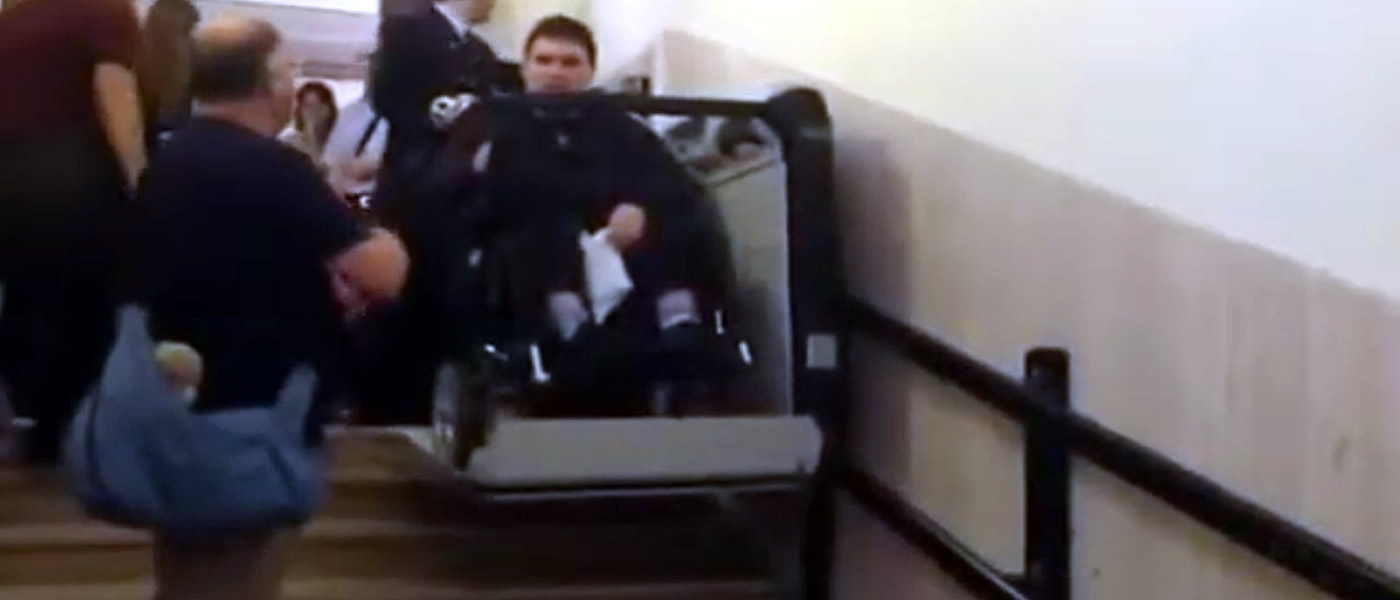 Our Adapted Van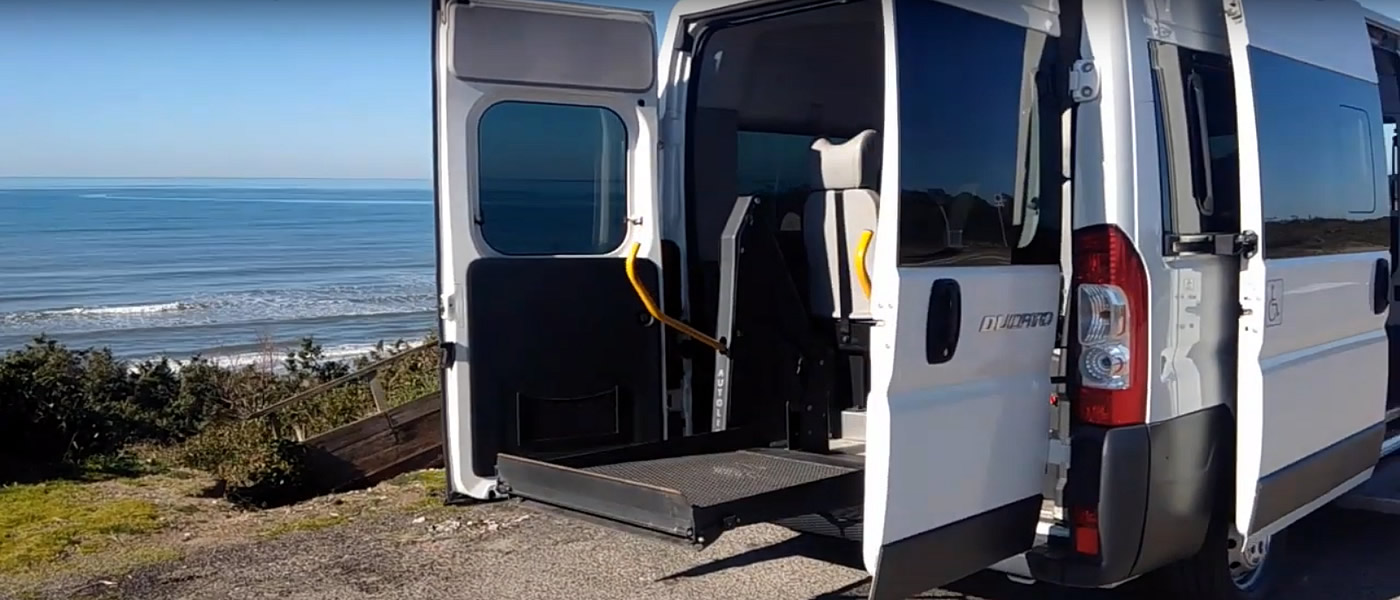 Ancient Ostia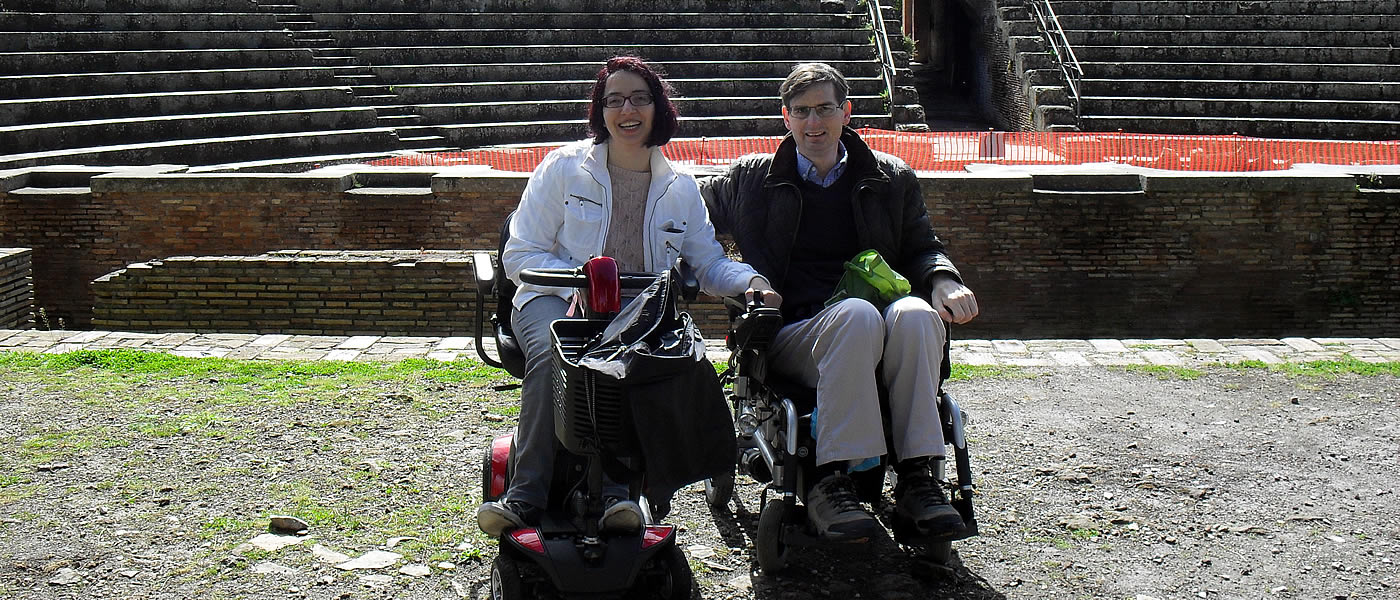 Borghese Gallery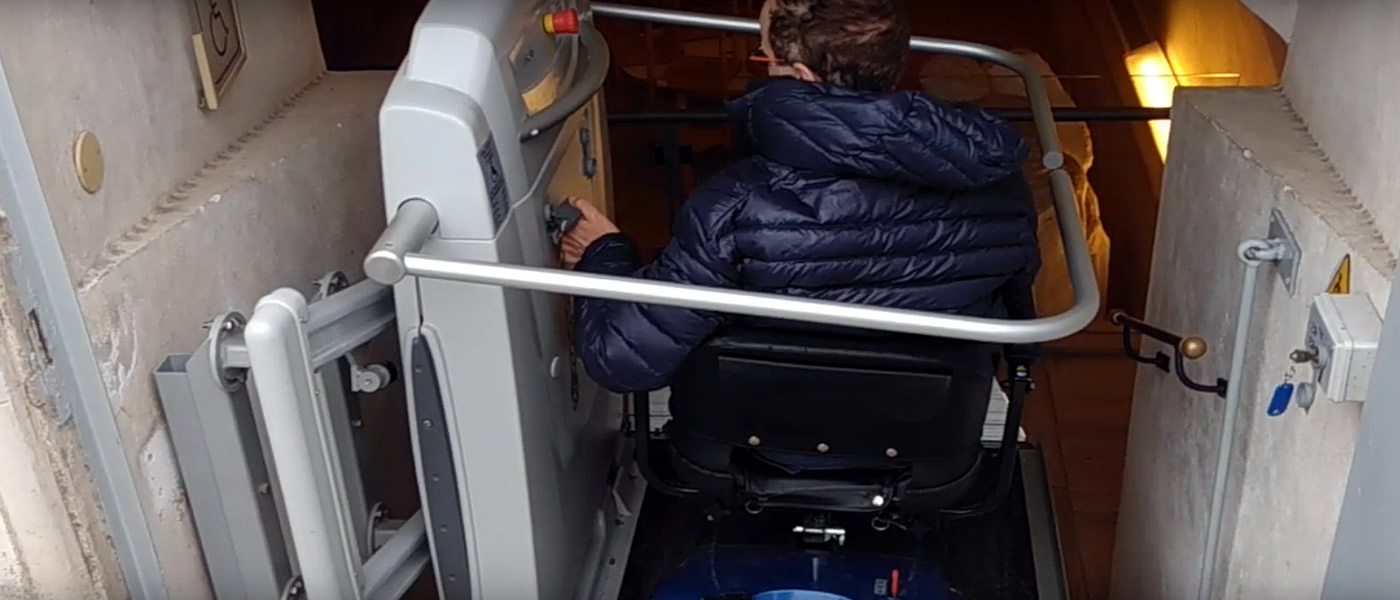 Hadrian Villa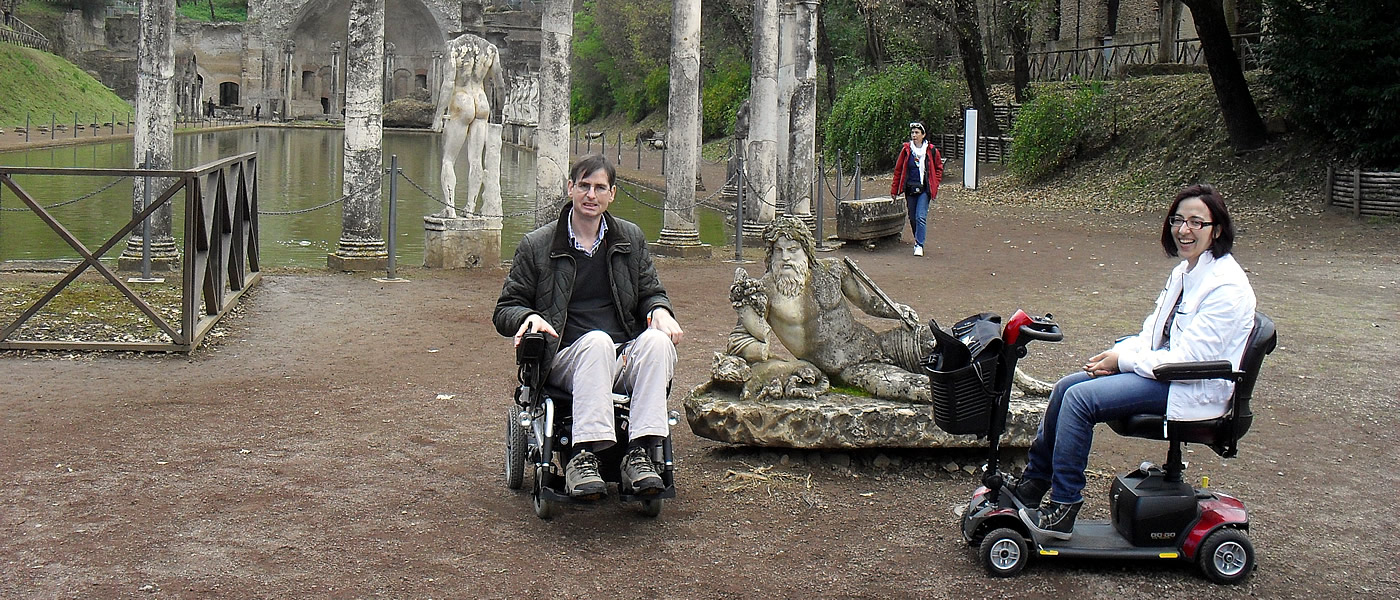 Termini Train Station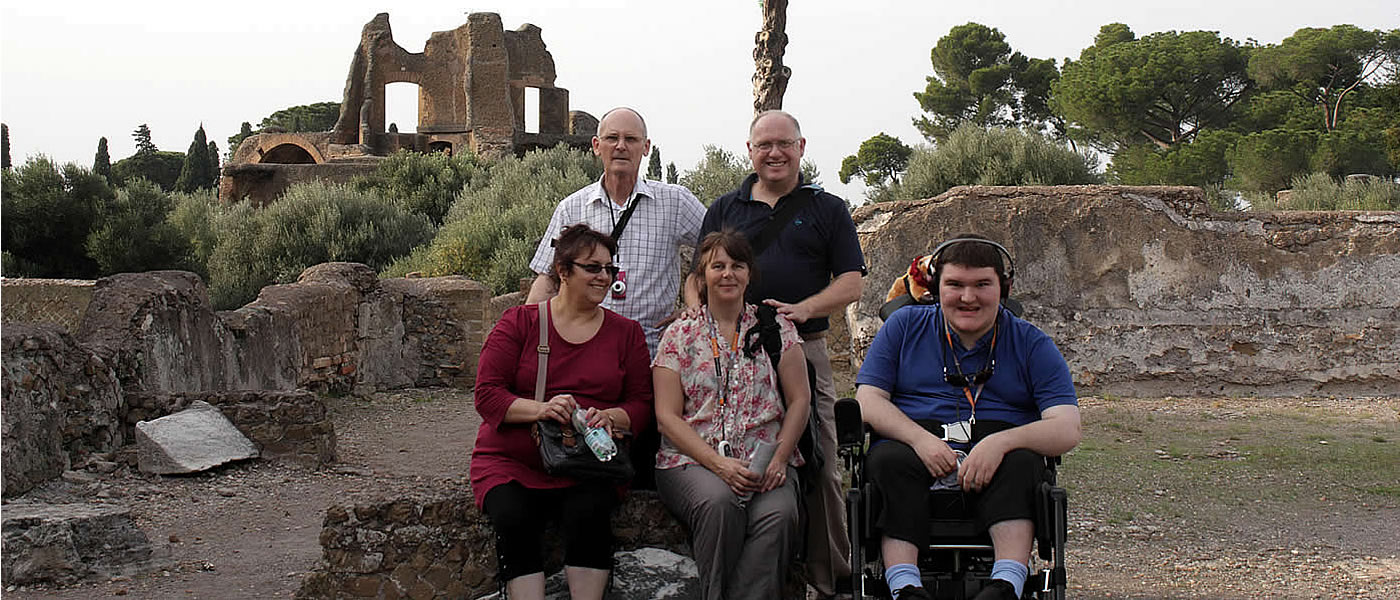 Vatican Museums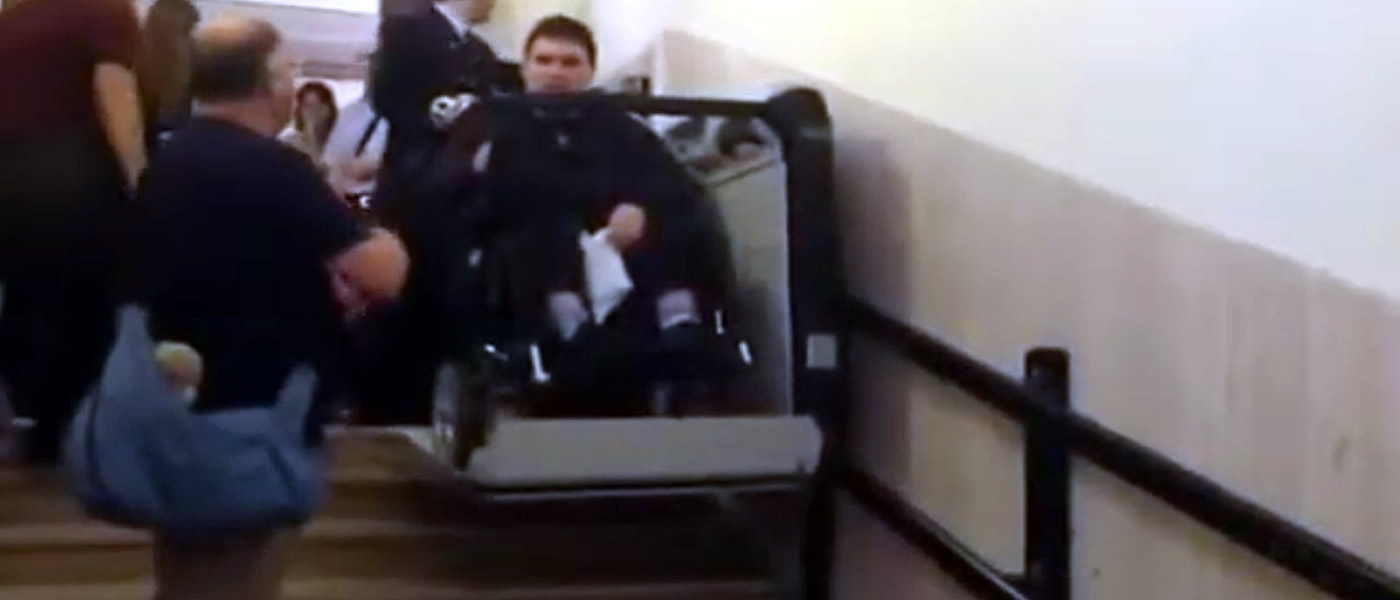 A unique monument of its kind in Rome is the well known Pyramid of Cestius or Pyramid of Caio Cestio, a pyramid built in classic Egyptian style, between 18 BC and 12 BC.
The pyramid is located near Porta San Paolo and is incorporated into the Aurelian Walls, in the heart of the Ostiense district.
It is one of the most characteristic and ancient monuments of the capital, although probably among the least known.
Few people know, in fact, that this structure, 36 meters high, can also be visited.
It is now the only example of a pyramid shaped Mausoleum inspired by oriental fashions that spread to Rome after the conquest of Egypt in 30 BC.
It is covered with large marble slabs and the walls of the burial chamber inside are decorated with frescoes depicting winged Nymphs and Victories.
Pyramid of Cestius Wheelchair Accessible Tours
Disabled friendly Pyramid of Cestius wheelchair accessible tours with a professional guide.
Accessible Italian Holiday provide a safe and a full accessible tours around it at previewed itineraries.
Visit this rich and fascinating land with a specialized tourist guide.
Adapted van transportation specifically designed for disabled tourists traveling on holiday to Pyramid of Cestius in Rome.
Touring Pyramid of Cestius
There are some aspects that make the Pyramid of Cestius peculiar as the more slender shape compared to the typical Egyptian ones, and it was finished in just 330 days.
This is due to a testamentary order of Gaius Cestius Epulone himself who forced his close relatives to carry it out within this time frame, under penalty of losing the considerable inheritance.
The need to finish the work on time was such that the construction of the pyramid was completed a few days in advance.
The visit to the Pyramid of Cestius continues by entering the burial chamber.
The internal measurements are approximately 6 meters long, 4.10 meters wide and almost 5 meters high.
The roof is characterized by a barrel vault.
On one side of the room, you can see an engraving declaring the name and titles of Gaius Cestius Epulone, while on the opposite side the circumstances of the construction of the monument are described.
Inside there are other decorations, in Pompeian style, such as Priestesses and Amphorae and 4 figures of Nike ( a character from Greek mythology represented by a woman with wings and symbolizing Winged victory ), on the vault.
At the back of the inner room there is a hole, caused by treasure hunters, which at the time was occupied by the portrait of the deceased.
The Pyramid of Caio Cestio, thanks to the restorations carried out by the Archaeological Superintendence of Rome, can be fully visited.
Booking & Travel
Pyramid of Cestius wheelchair accessible tours.
Unmissable visit at it with our Rome Accessible Tours.
Specifically tailored to wheelchair users, reduced mobility persons and disabled with an adapted transport.
Rome wheelchair accessible Services
Rome wheelchair friendly accessible Hotels